As Seen on New Day NW: 7 Things I Can't Travel Without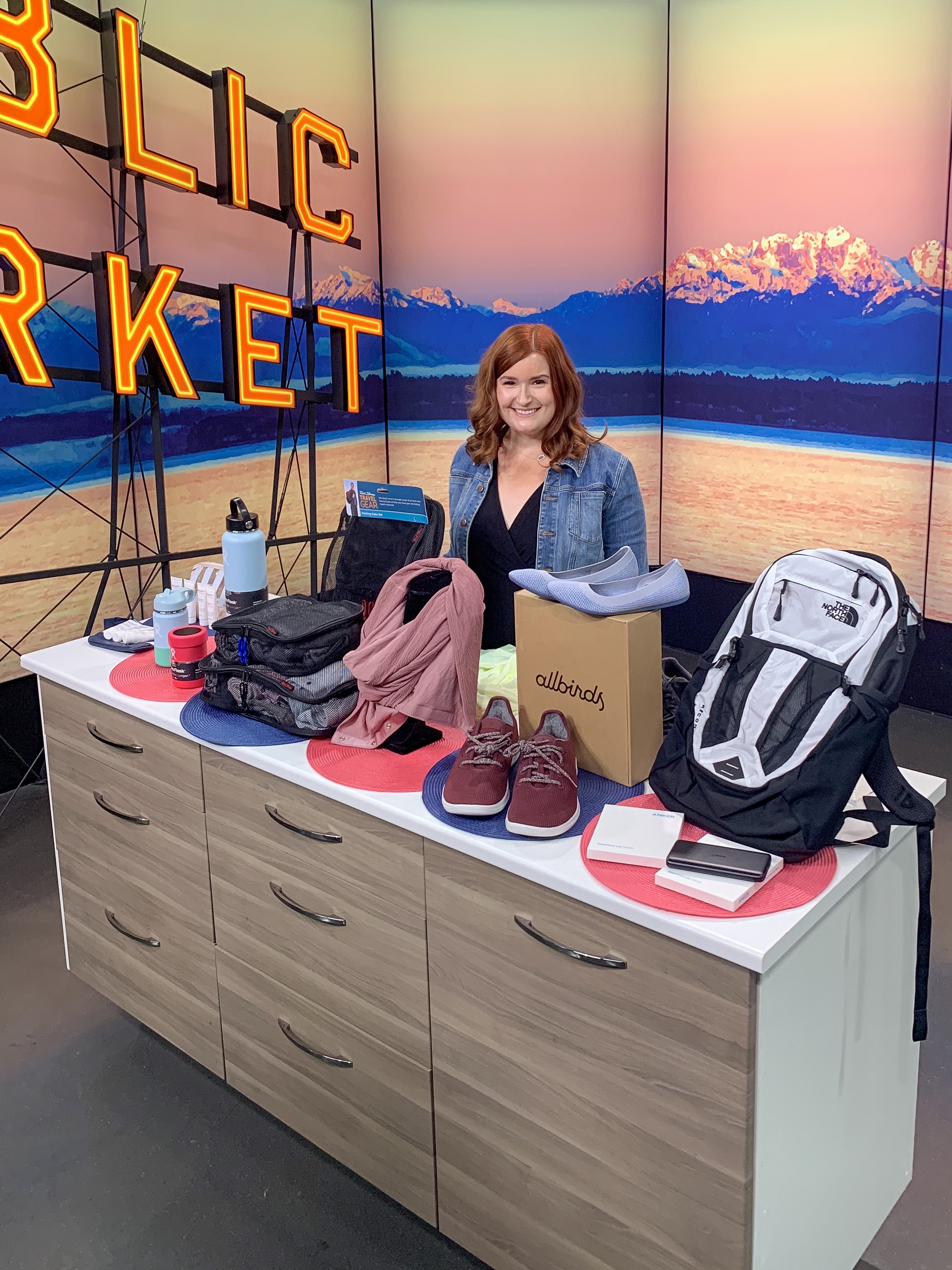 As an avid traveler here are my 7 items I can't travel without! Plus, check out the video from King 5's New Day Northwest here.
Travel impacts skin due to dehydration (airplane air), differences in climate depending on where you travel to, and differences in water. The Alchimie Forever line are dermatologist formulated featuring clean formulations that are paraben-free, gluten-free, and cruelty.
The Safe Travels bundle features four products:
Order online at Alchimie or pick up yours up at Bartell Drugs or Pharmaca if you're in the Seattle area.
I bring this bottle with me everywhere, from work to travel to hiking. At 32oz, it's big enough for a whole day adventuring! Featuring professional-grade stainless steel and because it's designed with TempShield™ double wall vacuum insulation, it keeps your ice water refreshingly ice cold up to 24 hours and hot drinks hot up to 12.
Hydro Flask makes durable go-anywhere goods for active outdoor lives – from number one-selling water bottle to soft coolers. All Hydro Flask bottles are BPA- and toxin-free and come with a lifetime warranty.
Packing cubes help you pack like items together, maximize your space so you can fit more in your luggage, and stay organized. The Rick Steves mesh packing cubes have a flexible 5-inch-deep design so you can fill them full!
I bring this scarf with me on every trip! Not only is it a versatile scarf that can turn into a wrap, cardigan or scarf with just a couple twists, but it functions as a blanket on long haul flights or travel days.
The Allbirds Wool Runners are the perfect travel shoes: they're machine washable, super lightweight, comfortable for all day wear, temperature-regulating and moisture-wicking. They're easy to wear with anything from activewear to jeans and even dresses and skirts. Whether you're walking the city all day or going on a short hike, these are the perfect travel shoe!
Our devices are just as much a part of our travel as we are! From checking in to flights to scanning boarding passes and hailing Lyfts, taking pictures and videos and sharing on social media, our devices, especially our cell phones, get a workout when traveling. Since you don't know how frequently you'll be next to an outlet while exploring a new destination, always carry a portable charger. I travel with the Anker PowerCore 10000 PD, which holds over 2.5 full phone charges and is about the size of a candy bar.
The Recon backpack is a multi-use pack. It takes me from work to travel to day hike adventures effortlessly. My favorite features include the woman-specific frame, laptop sleeve, and water bottle pockets with straps to secure them. Traveling with a backpack versus a shoulder bag also helps to evenly distribute weight and keeps your hands free!
Makeup by @elizabeastbeauty
Thank you to Alchimie, Hydro Flask, Rick Steves, lululemon, Allbirds, Anker, and The North Face!