Helena, Montana Travel Guide

How to Get to Helena, Montana
For those coming from Seattle, you can catch a direct flight from SeaTac to Helena Regional Airport.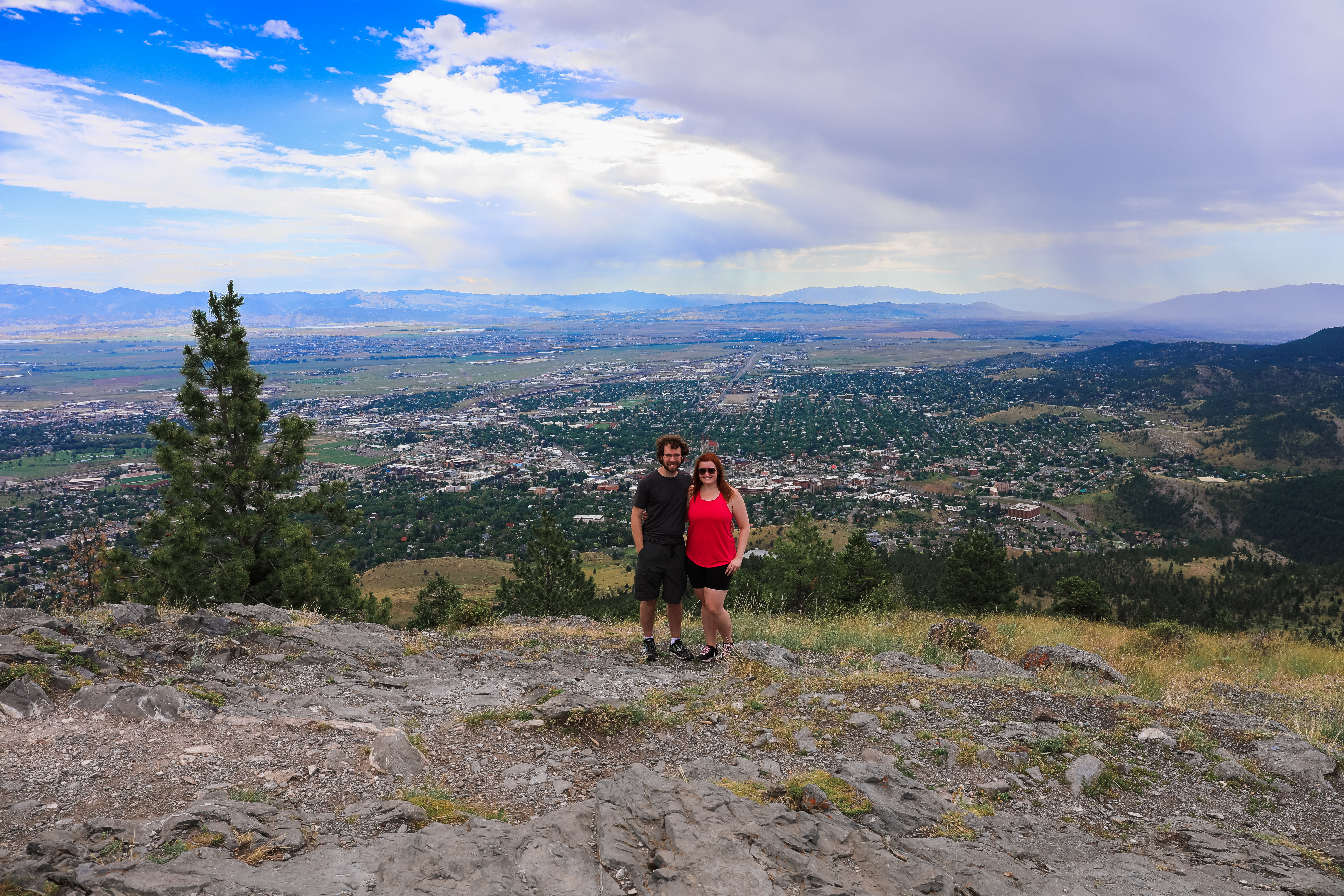 Where to Stay
There are a lot of options for accommodations in Helena, but bed and breakfasts are where it's at! We stayed at The Carolina Bed & Breakfast, which we booked through Airbnb. It had a great location and superb accommodations!
Fun Things To Do
Original Governor's Mansion – Tour the Governor's Mansion to learn about the history of Montana and many of the governor's who lived there over the years.
 Montana's Museum – View a collection of artwork and artifacts from Montana's past at the Historical Society's museum.
 Montana State Capitol Building – The unique Montana State Capitol Building can be explored on your own with the aid of self-guiding tour booklets.
 Last Chance Train – A one-hour family friendly train ride through downtown Helena.
Hikes – Montana, also known as Big Sky Country, is a beautiful state! The best way to see the land and countryside is by taking a hike to Mt. Helena or Mt. Ascension.
Reeder's Alley – Walk and shop through Reeder's Alley, the oldest intact piece of early Helena. You'll get a look into the life of the early Helena settlers and what their daily lives were like.
Old Fire Tower – Also known as Guardian of the Gulch, this twenty-five foot fire tower is an official city landmark and is one of only five of its kind left standing in the United States. Originally built in 1876, the Old Fire Tower was manned around the clock to keep watch over the city. It was built in 1876 after a huge fire destroyed the downtown area. If a fire was spotted, the alarm was sounded to alert the town to begin fighting a fire. The Guardian is the last remaining tower of the many that once existed in Helena.
Good Places to Eat
Windbag Saloon & Grill – Located in the historic, Helena walking mall, the Windbag Saloon & Grill is a popular eatery among tourists and locals alike! Sit outside to watch passersby!
Lucca's – A great place for a delicious Italian meal with great service.
Hub Coffee – A cute coffee shop with indoor and outdoor seating in the historic downtown shopping district.
No Sweat Cafe – Charming eatery in historic shopping district with great breakfast. It's a small space but always busy. Cash only.
La Pa Grill – A fast casual option serving up Mexican food with a twist and influence from other cuisines.
Mediterranean Grill – A great lunch and dinner spot serving up a fresh Mediterranean menu and offering Sunday brunch.
Brewhouse Pub and Grill – A wide selection of traditional pub and grill fare!
Silver Star Steak Company – Noted by locals as where to get the best steak in town, this steakhouse won't leave you hungry or disappointed.
Hokkaido Ramen and Izakaya – A casual Japanese ramen restaurant and bar offering a wide variety of authentic Japanese ramen dishes in a full service dining room and bar, as well as carry-out.
Benny's Bistro – A farm to fork restaurant in Historic Downtown Helena, committed to sustainably and great food.
Bridge Pizza – Hand crafted pizza made from Montana wheat flour milled in Great Falls.
Fire Tower Coffee House – A quaint little coffee shop in the historic downtown area with tasty sandwiches and coffee shop food.
Best Places to Shop
General Mercantile – This general store is a great place to grab a coffee and explore the extensive and quirky selection of goodies throughout the mercantile. There's also an indoor treehouse for kids that looked super fun!
Golden Girls Antiques Mall – A massive antique mall right in downtown Helena, this is a great spot to duck into for a few hours if you encounter a rainstorm.
Funky Trunk – A consignment store stocked full of a quirky selection of clothing, shoes, and accessories.
Montana Book Company – A great bookstore with a wide selection of books and knick knacks. You could also get a "surprise" book which was wrapped in brown paper with a few of the opening sentences written on the front!