Amazon #PrimeAtJumanji Event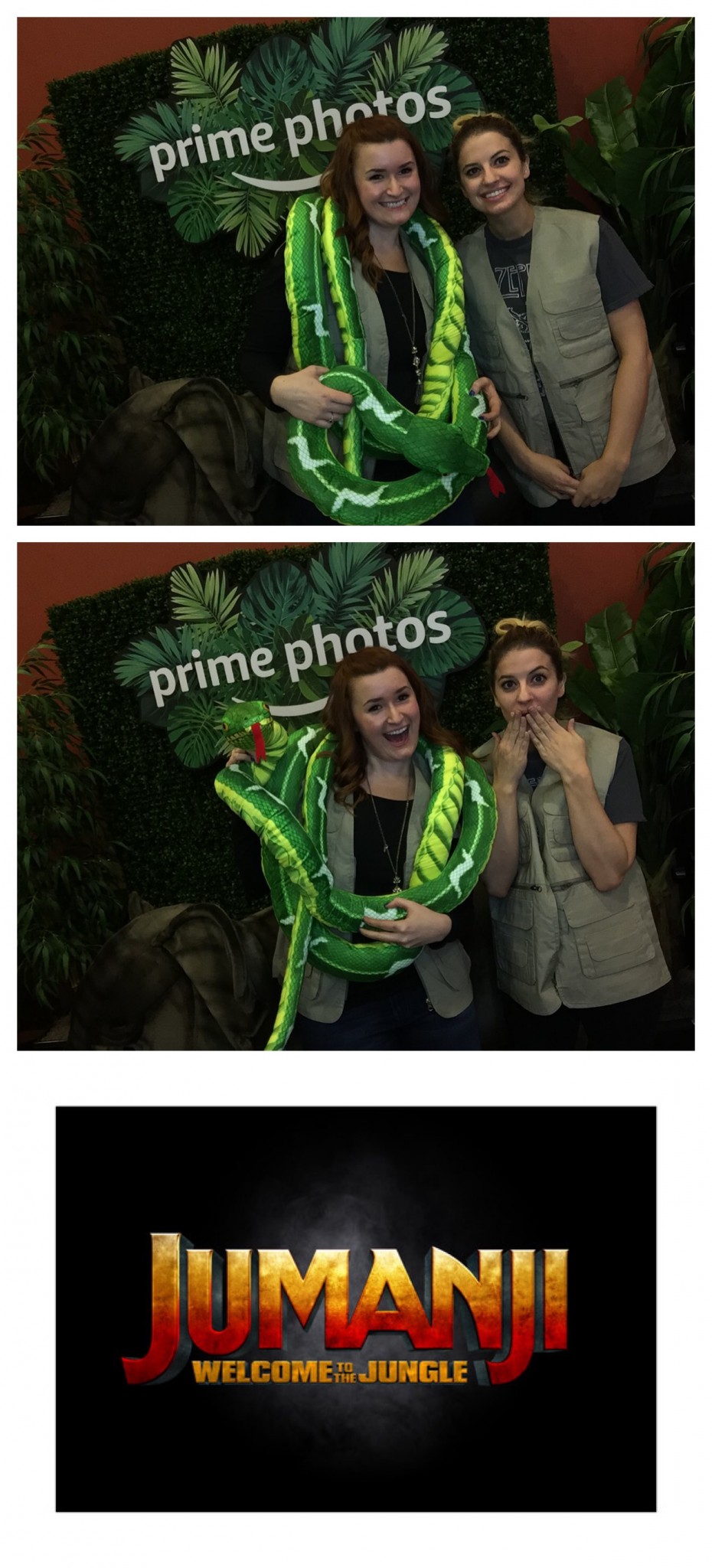 This post has been sponsored by Amazon Prime.
To all of my readers out there: raise your hand if you've seen Jumanji: Welcome to the Jungle. I don't see many of you raising your hands… but I am! I can hear you already saying, "but the movie doesn't come out until tomorrow." Well, if you're an Amazon Prime member, you could have had the VIP experience and watched it a full 12 days early, like I did!
This holiday season, Prime members were able to get exclusive early access to a showing at theaters across the country. Not only was it a surprisingly funny movie (more on that in a second), but Amazon really pulled out all the stops in putting on a fantastic experience for Prime members! Jon, Delaney (friend and fellow blogger), and I were invited to the Regal Thornton Place to see all the magic.
Amazon rolled out the blue carpet, quite literally, for all of their members at the showing. Inside the theater, Amazon had brought in life sized stuffed animals and jungle theme sets. There were lights, cameras, and directors all roaming around, looking to make you a star. Everyone had their chance to put on a safari hat and give a 30 second shoutout to Amazon, so be on the lookout for my beautiful face on a screen near you. 😉
My favorite part of the experience was actually the Prime Photo booth – complete with a giant elephant and snake stuffed animals, binoculars, vests, and hats. You could pose any way you wanted while the camera snapped away.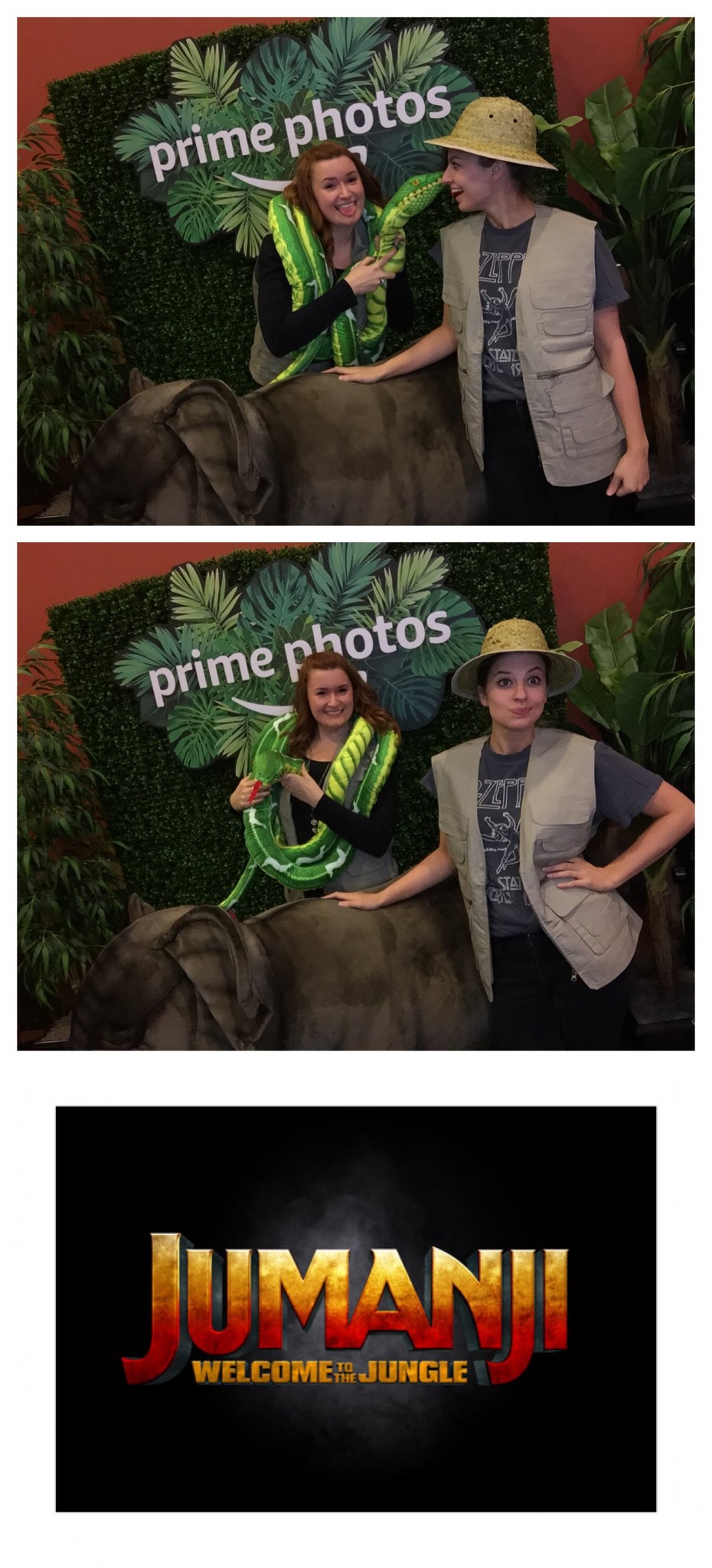 Amazon also set out bags of popcorn and had special gifts courtesy of Prime Now. And, just before we entered the theater, you could stand in front of a step and repeat and feel like you were on your way to an awards show. If that wasn't enough, Amazon also rolled out an exclusive Snapchat filter while we waited for the movie to start and even gave a way a Jumanji movie poster signed by the cast!
The movie itself turned out better than I had expected. It passed the bar I had set and had the audience laughing at many different points. Jon was worried about seeing the movie because the original movie had given him nightmares, but we both agreed that this was a good comedy. It did make us want to go back and watch the original movie though (which you can also rent or buy through Prime Video).
To top it all off, after the movie Amazon gave out gift bags for all of those who attended. Inside was a bucket hat from the movie and a Whole Foods gift card! Thanks so much Amazon Prime for putting together a fabulous event. We can't wait until the next one!