April Giveaways: Kendra Scott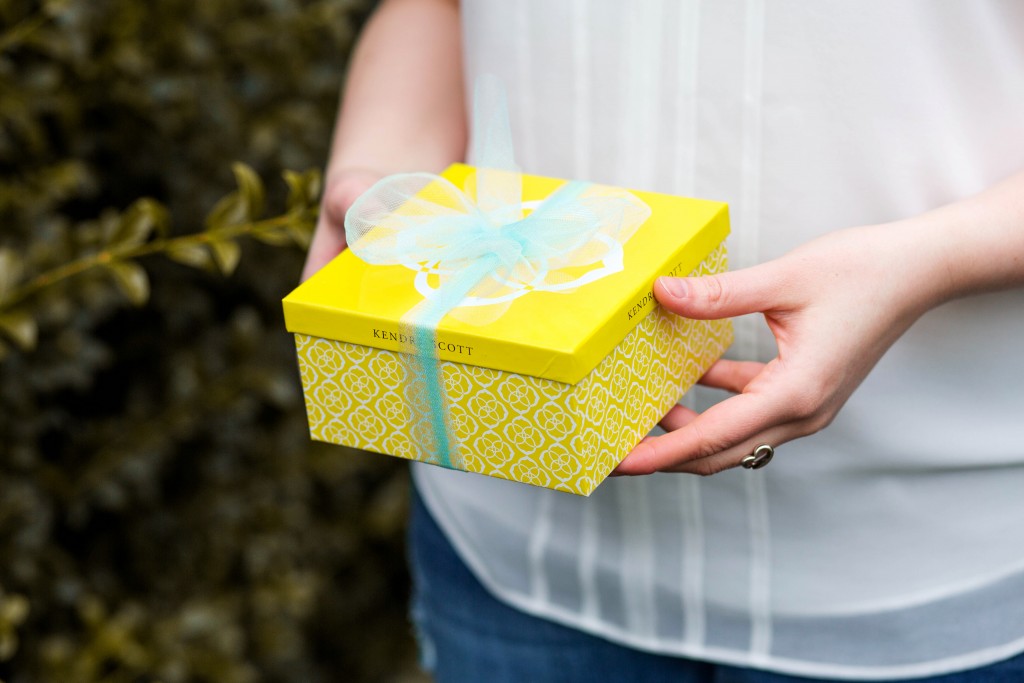 When I find something I like, I buy it in nearly every color. And that's exactly what's happened since I was introduced to Kendra Scott. A few years ago I received my first piece and immediately fell in love, but at the time there weren't any Kendra Scott stores in the area. I was totally bummed, but when I traveled to Texas for work, (the birthplace of Kendra Scott,) I made the pilgrimmage to a retail store. It was everything I'd dreamed of and so much more!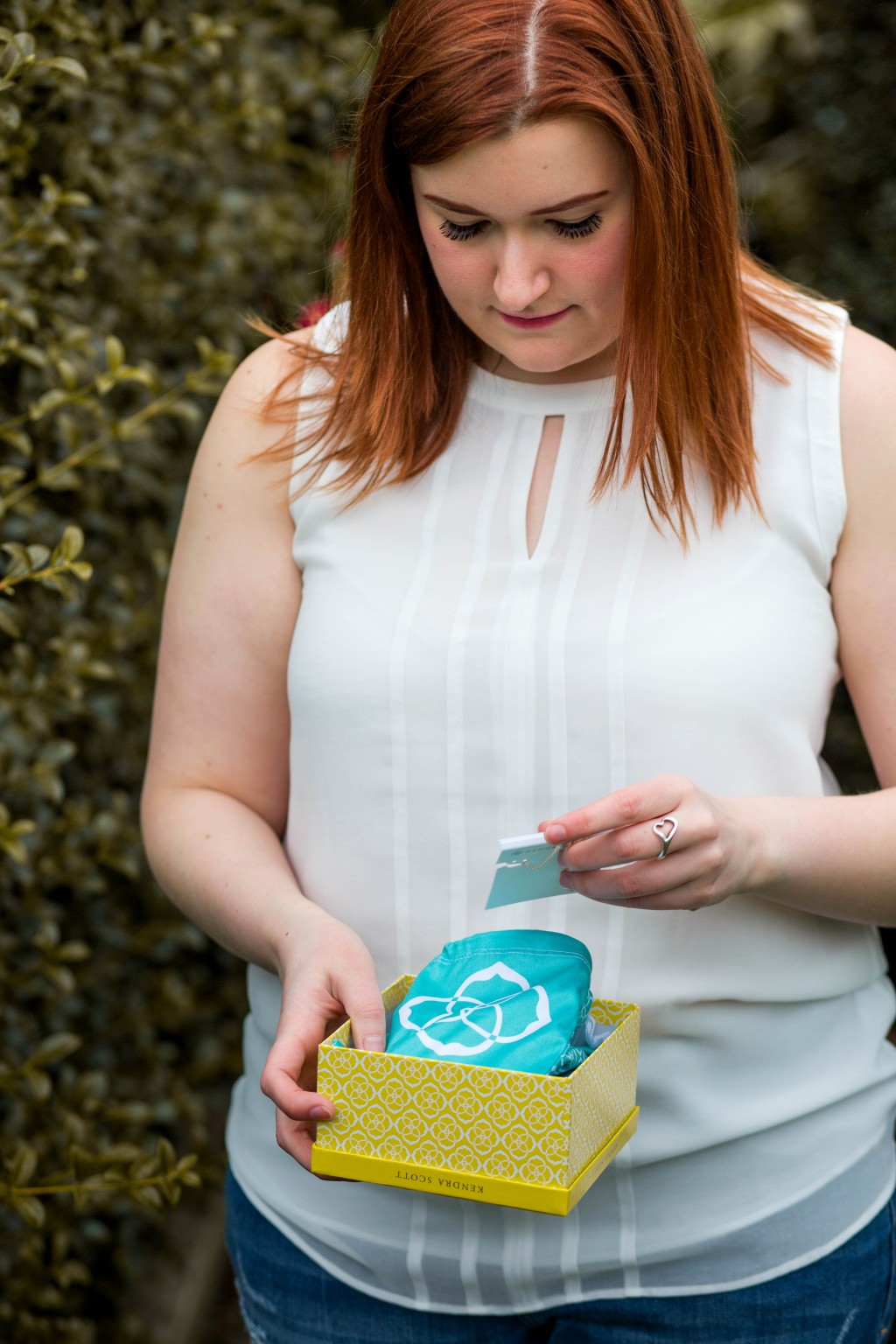 Fast forward a few years and there's now a Kendra Scott store in Bellevue! But before I share more details on the store, let's talk about the prize for today's giveaway!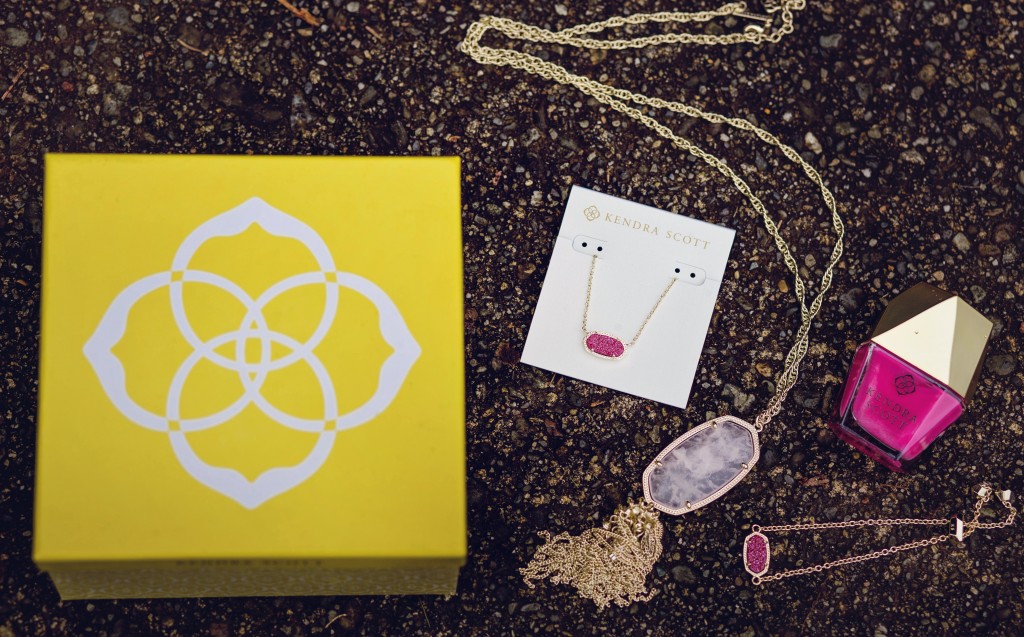 My first piece of Kendra Scott jewelry EVER was the Rayne necklace. I found it to be the perfect way to top off an outfit and flow seamlessly between my professional wardrobe to my casual clothes, and even a great layering piece. It comes in so many color combinations and metals (and you can also custom make it!), so no matter your signature color, this piece is for you!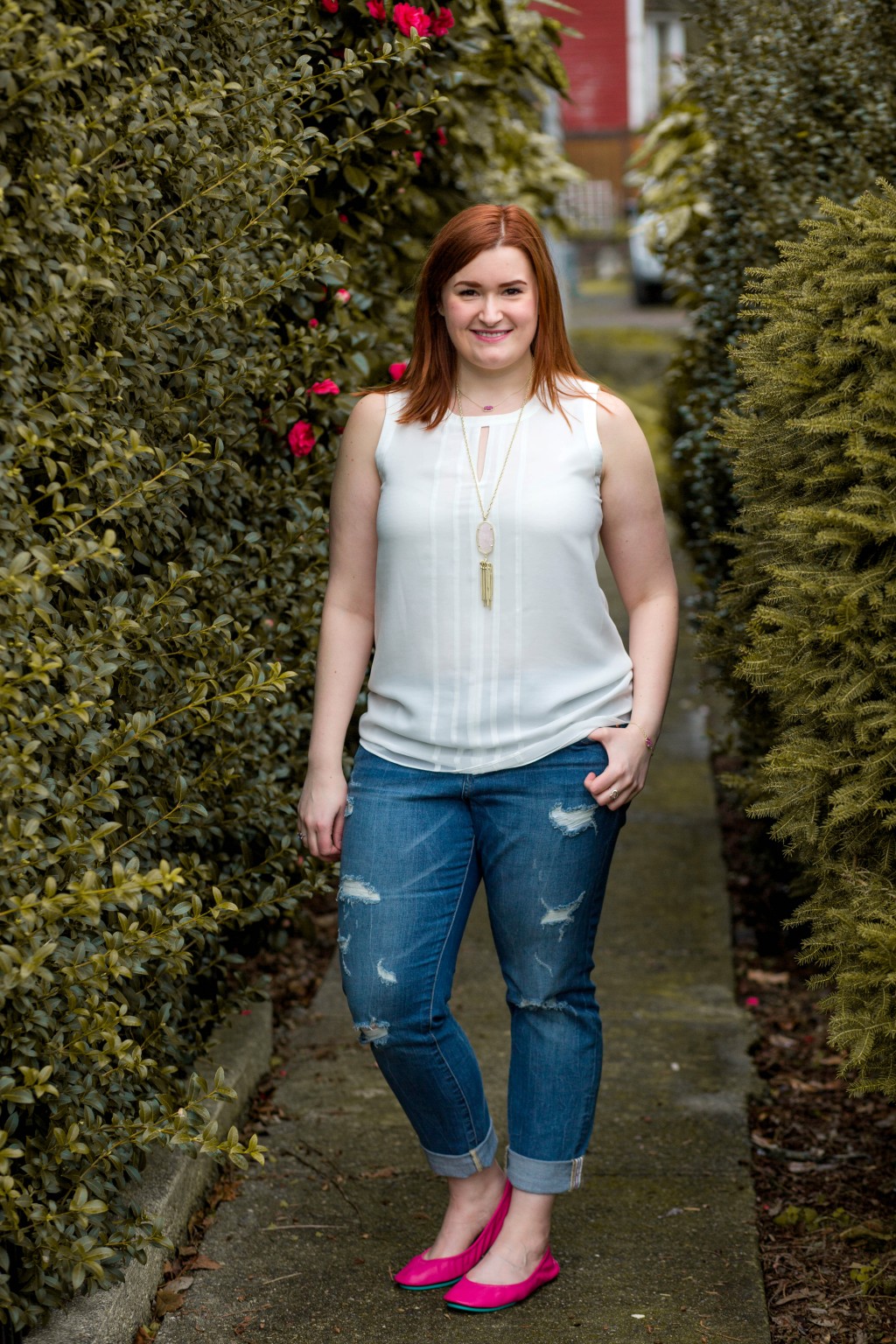 Let's talk drusy, because it's another reason that I love Kendra Scott. There's a selection of pieces offered with the glittery, raw cut stone, but my favorites are the Elisa pendant necklace and Elaina adjustable chain bracelet. Once again, I own both of these in multiple colors. I think you're beginning to see a pattern!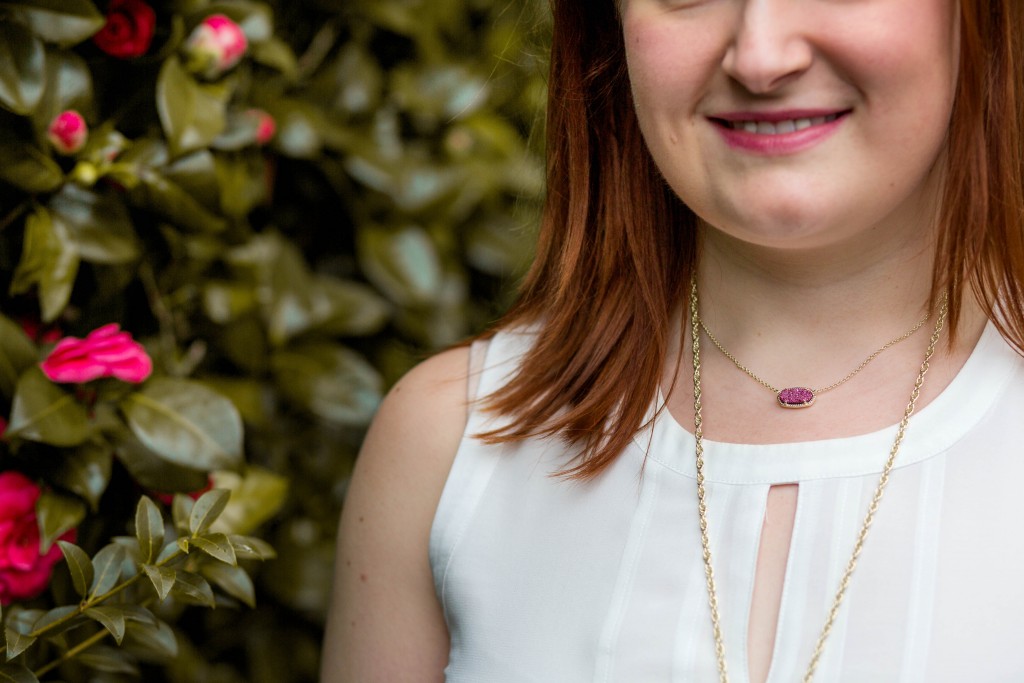 Recently, Kendra Scott launched a nail lacquer collection (Jon got me some for Christmas – he knows me so well!) and, as expected, I love it too! Pink is my favorite polish color for spring and summer, so naturally I had to pick up the pink agate polish.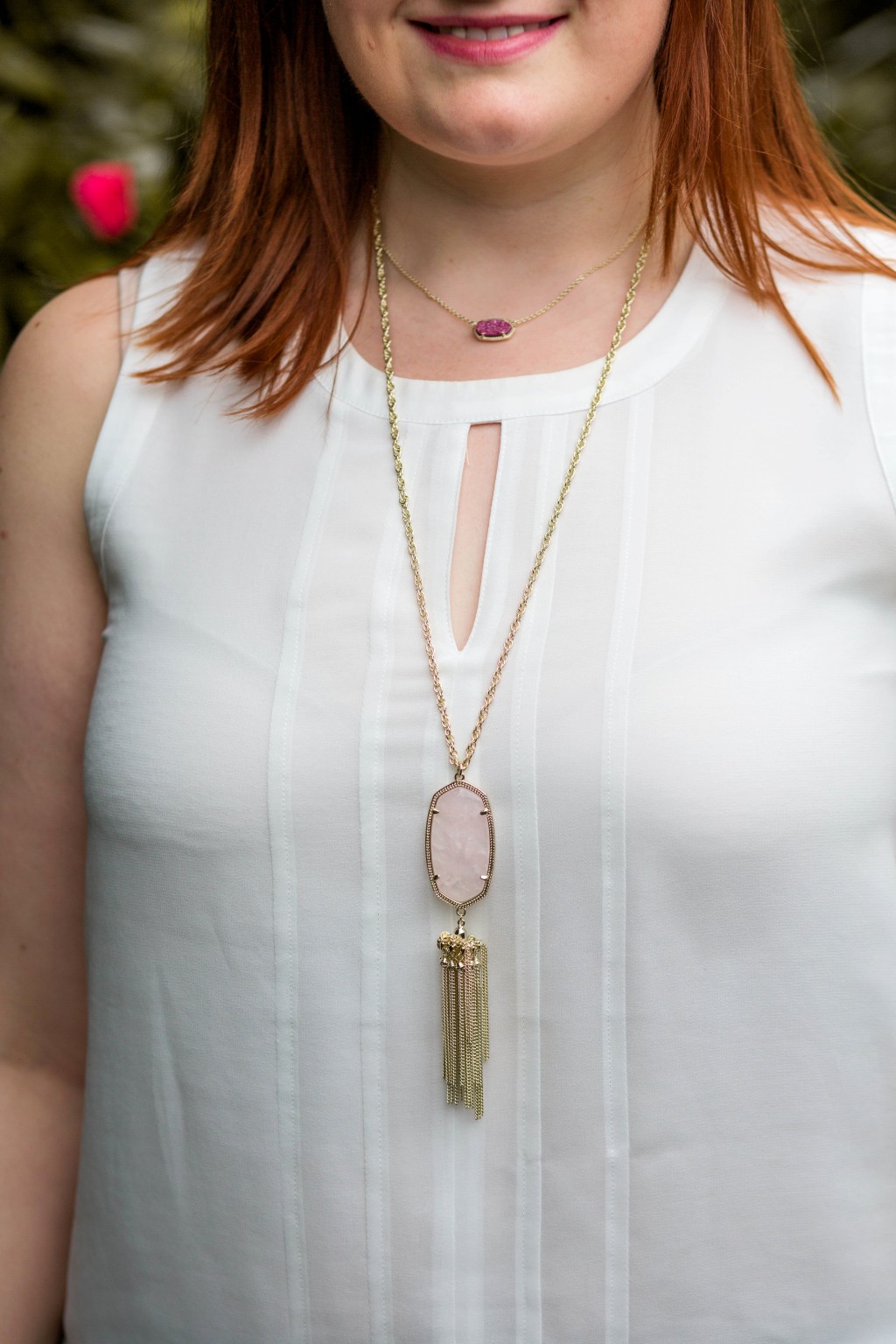 These three pieces – the Rayne pendant necklace, the Elisa pendant necklace, and the Elaina bracelet – along with the pink agate nail polish, is what one lucky winner will receive! But, wait there's more! That lucky winner will also receive $100 in Color Bar credit! More on that below.
[rafflecopter 378a24f432]
[wysija_form id="1″]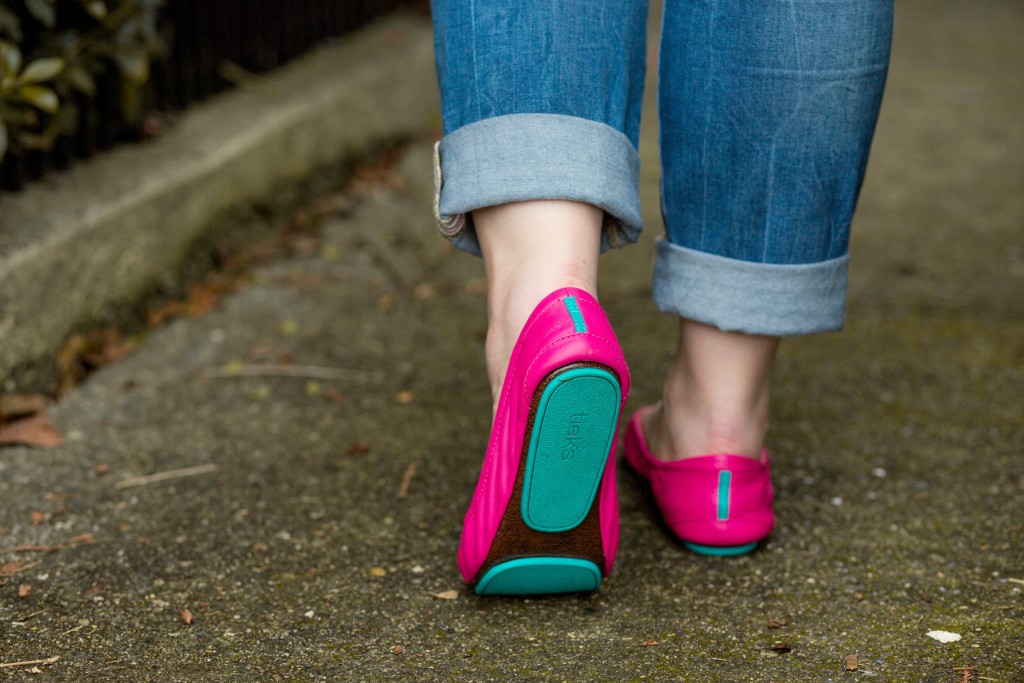 Top // Jeans c/o JAG Jeans // Long Necklace // Short Necklace // Bracelet // Nail Polish // Shoes
Jewelry + Nail Polish c/o Kendra Scott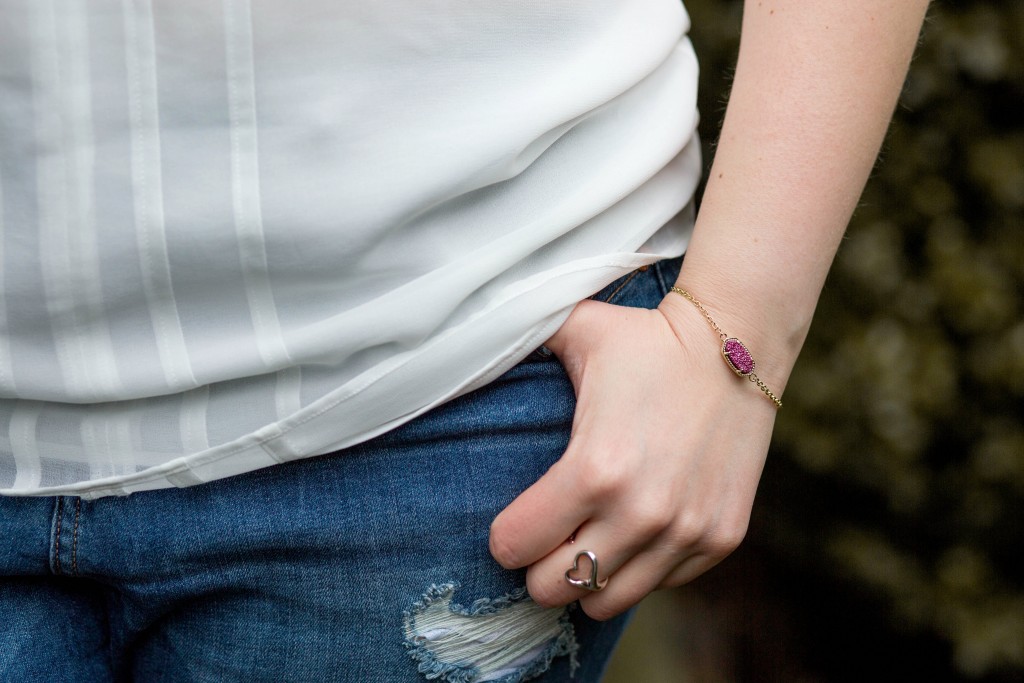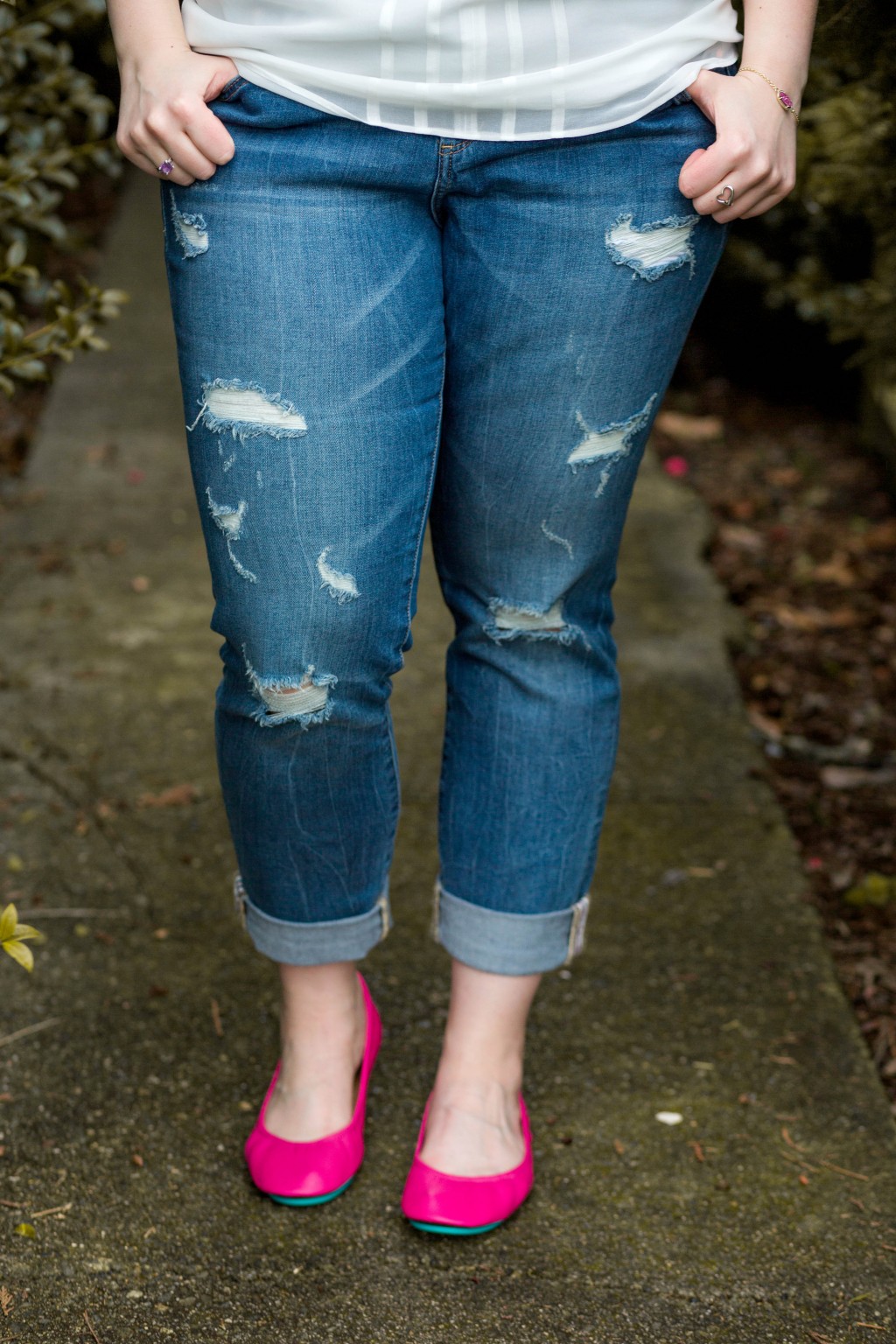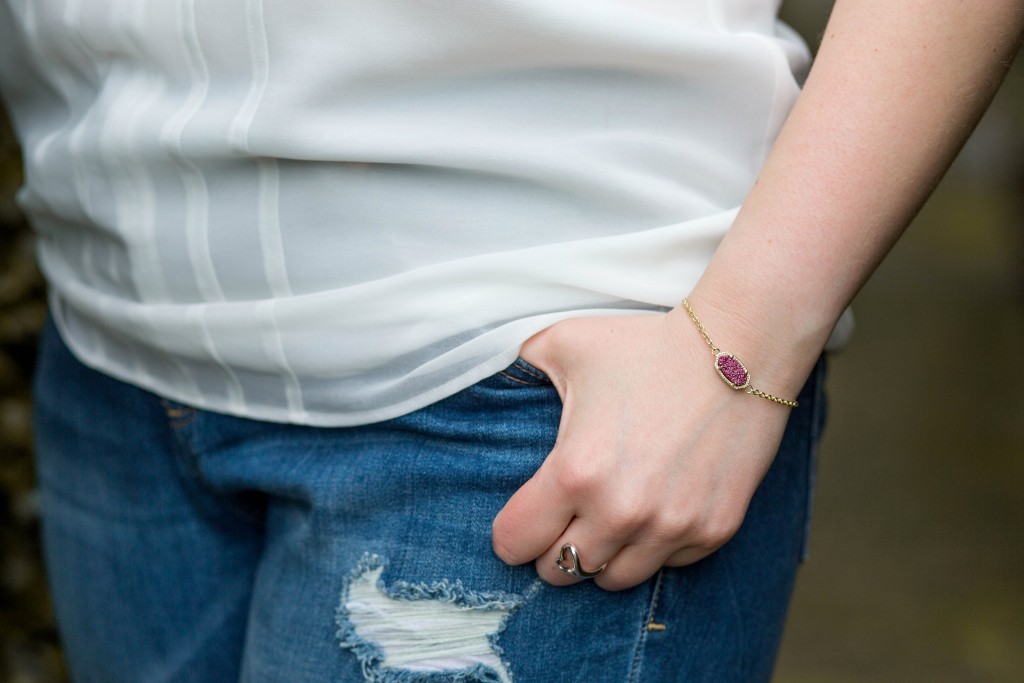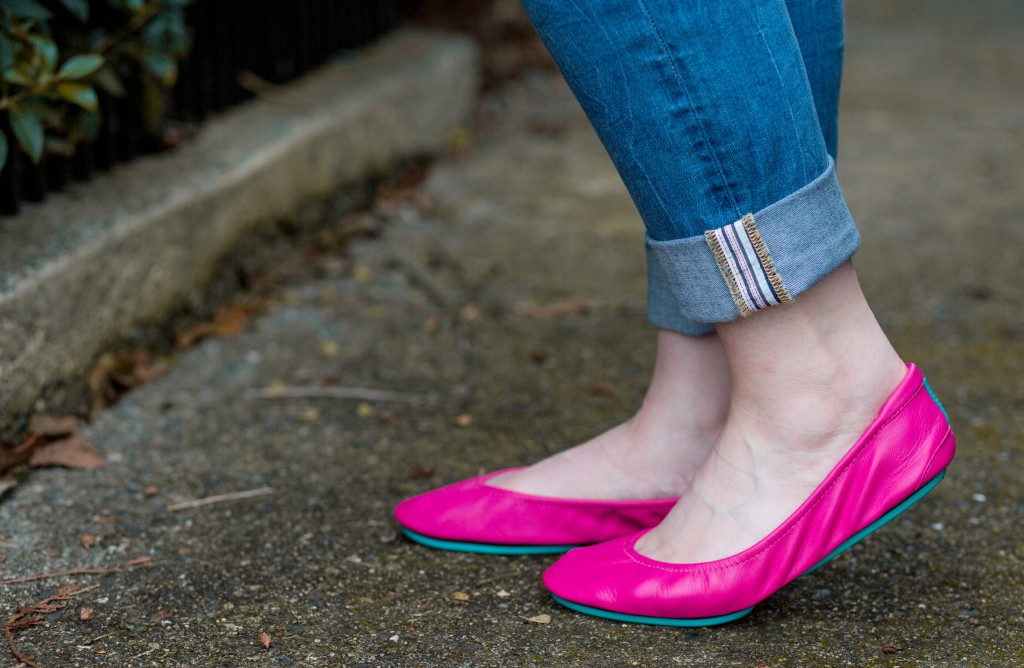 The Kendra Scott retail stores are an experience. Not only is the jewelry exquisite, but the design and layout is inspiring. In addition to beautifully paired jewelry in every color, you'll also find decor inspiration!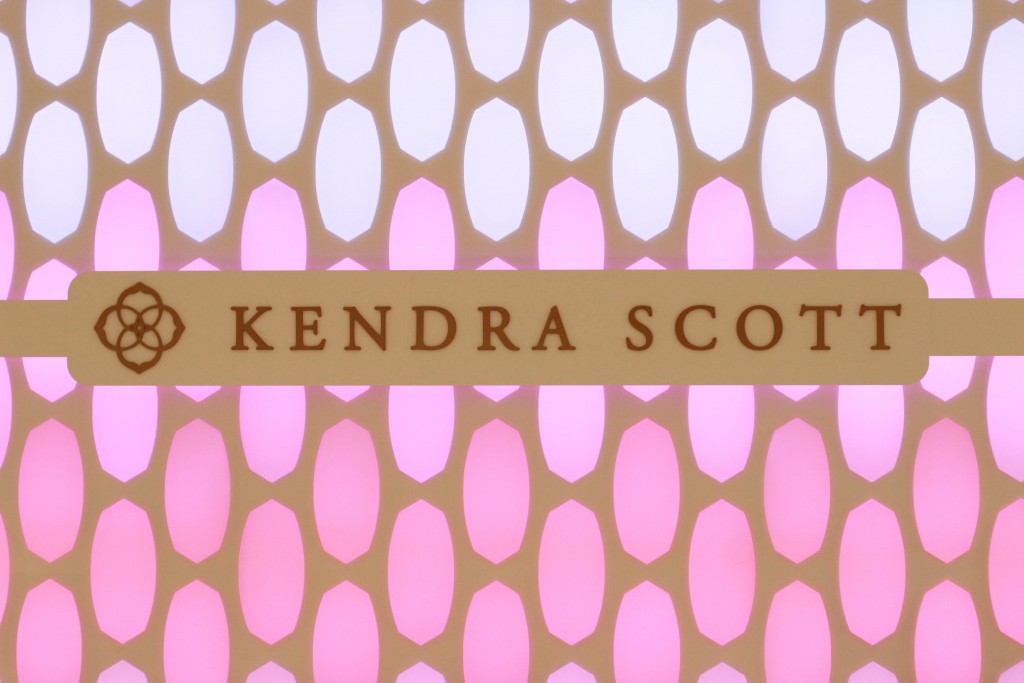 What makes Kendra Scott unique is the opportunity to create your own jewelry at the Color Bar. It's an interactive experience where, on a screen, you will select the type of jewelry, the style of jewelry, the stone and metal for your creation. Once you've decided on your custom creation, they will make it for you right in store!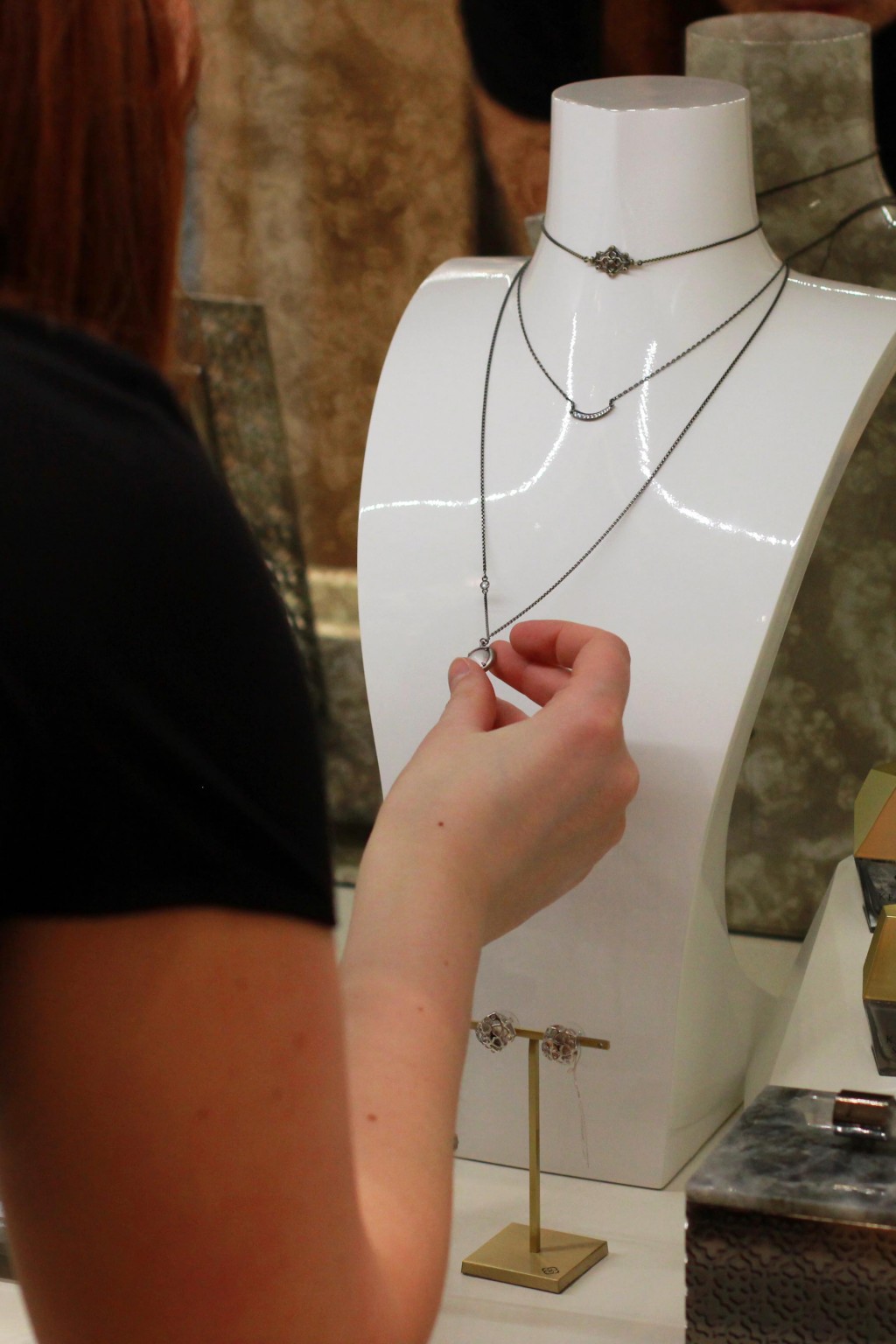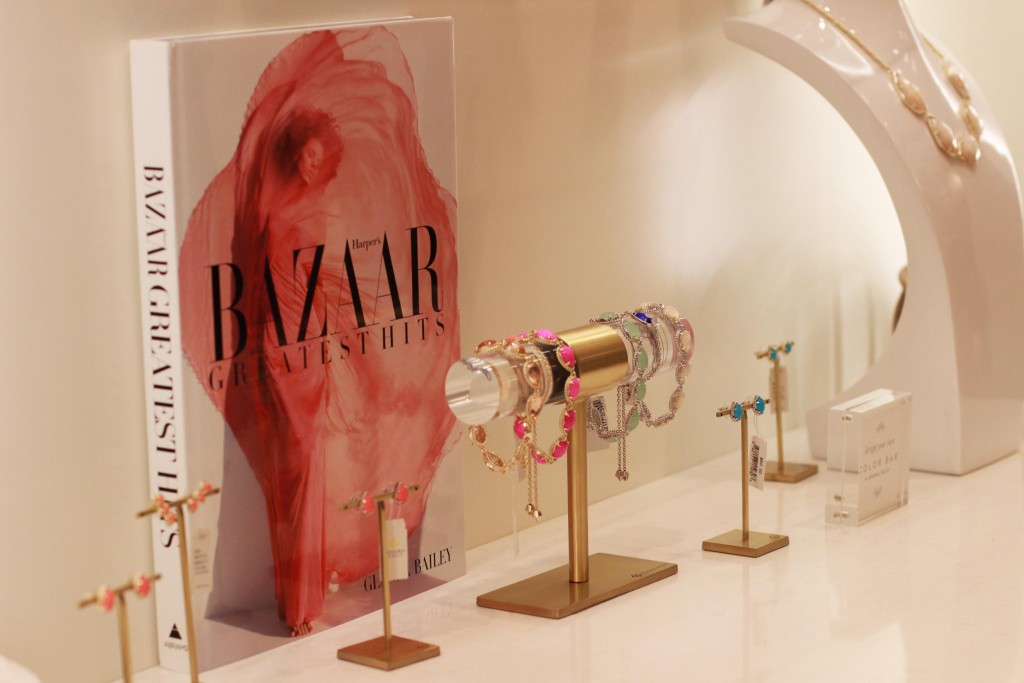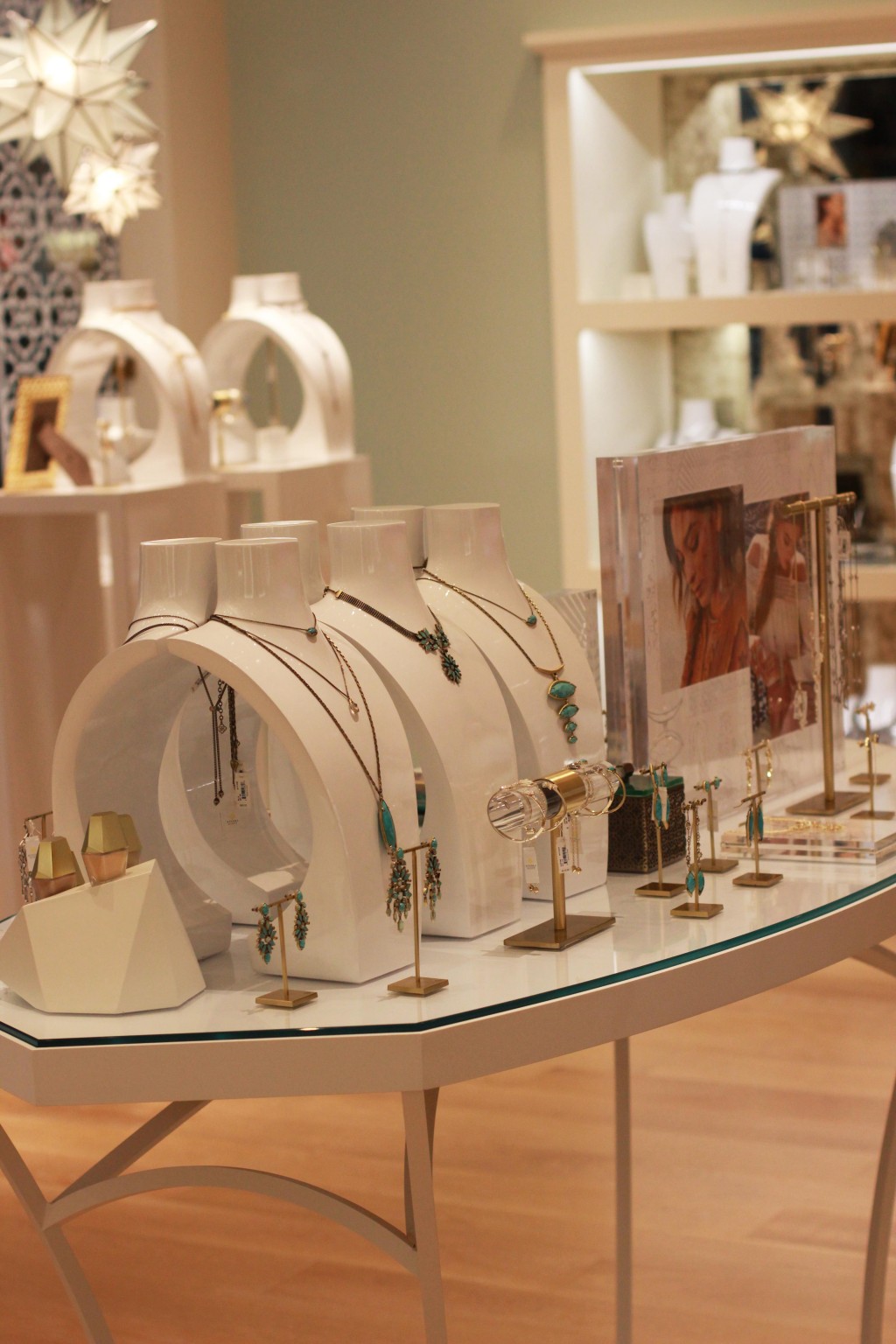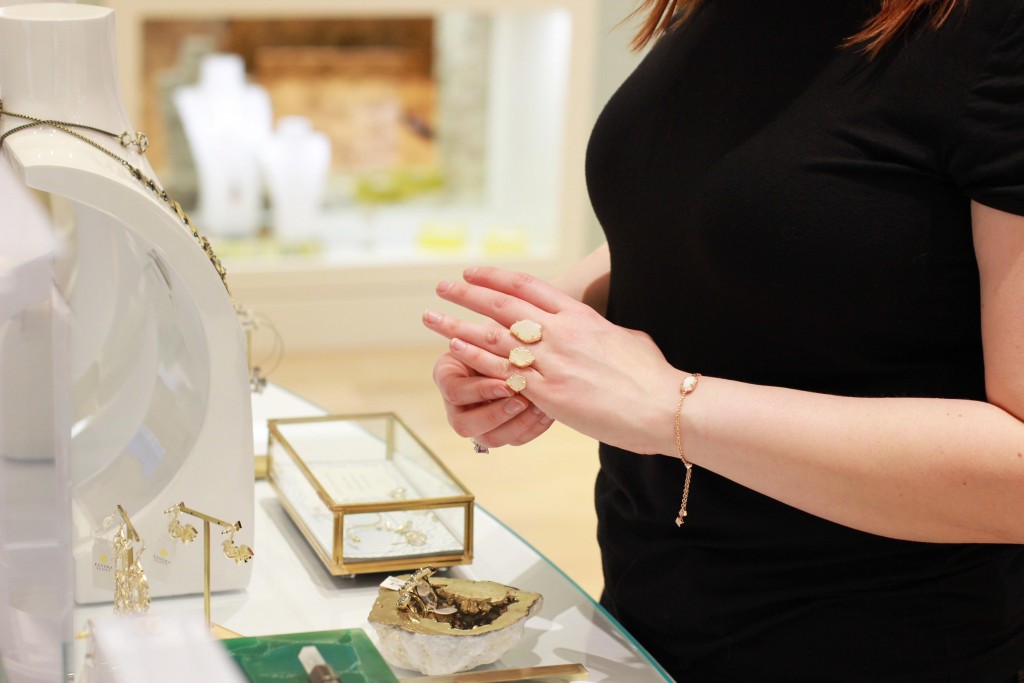 Created in partnership with Kendra Scott