Trusty Threads & Katie the Riveter
Last weekend, Trusty Threads celebrated their 4-year anniversary in 40s style! As you know, Trusty Threads is one of my favorite spots to shop for secondhand items and vintage pieces. They have a great selection of items in all shapes and sizes and have the most adorable boutique. I've both bought and sold items at Trusty Threads and they're always amazing to work with!
The 40s style party was amazing and Trusty Threads brought in Renae Kristine Photography to take Rosie the Riveter style photos of anyone who wanted! It was so much fun! I absolutely love my photo, I think we can call me Katie the Riveter, don't you think?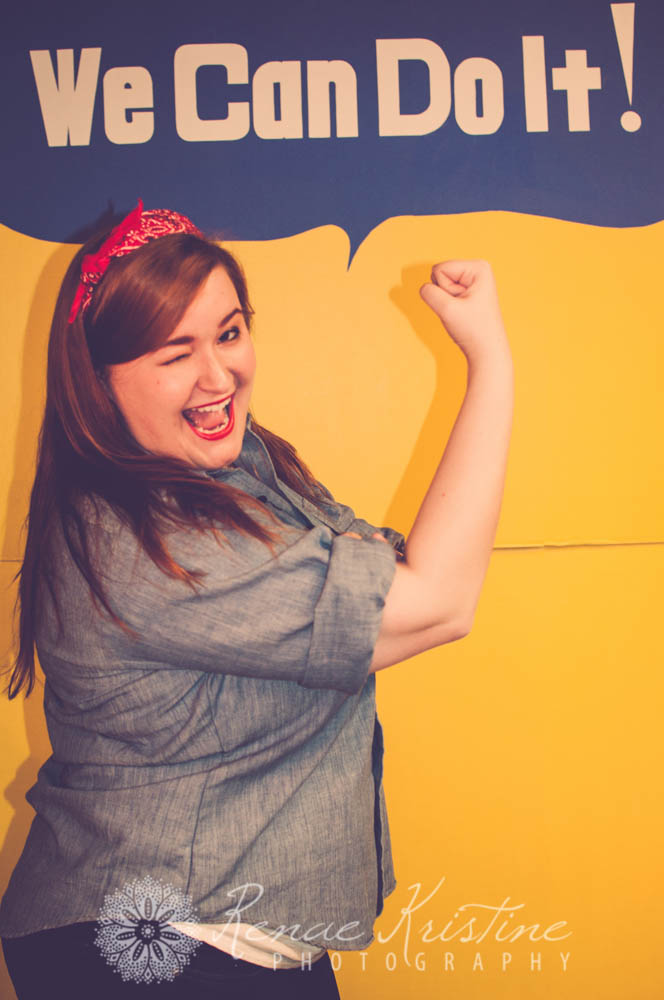 If you missed the 40s style party on Saturday, fear not! Trusty Threads is celebrating their 4 years in business through October 19th. More details are below, and don't forget to vote for Trusty Threads in the Best of Western Washington!