A Sunny Day in Fall
I think Seattle forgot that it's October and we're supposed to have cooler weather. This weekend was so bright, sunny and warm, I didn't know what to do with myself. I was expecting the weather to turn at any minute, but it stayed sunny! I had to get out and snap a few pics in one of my favorite dresses before the weather changed – so even though we're back to our regularly scheduled weather pattern, hopefully this dress will brighten up your day!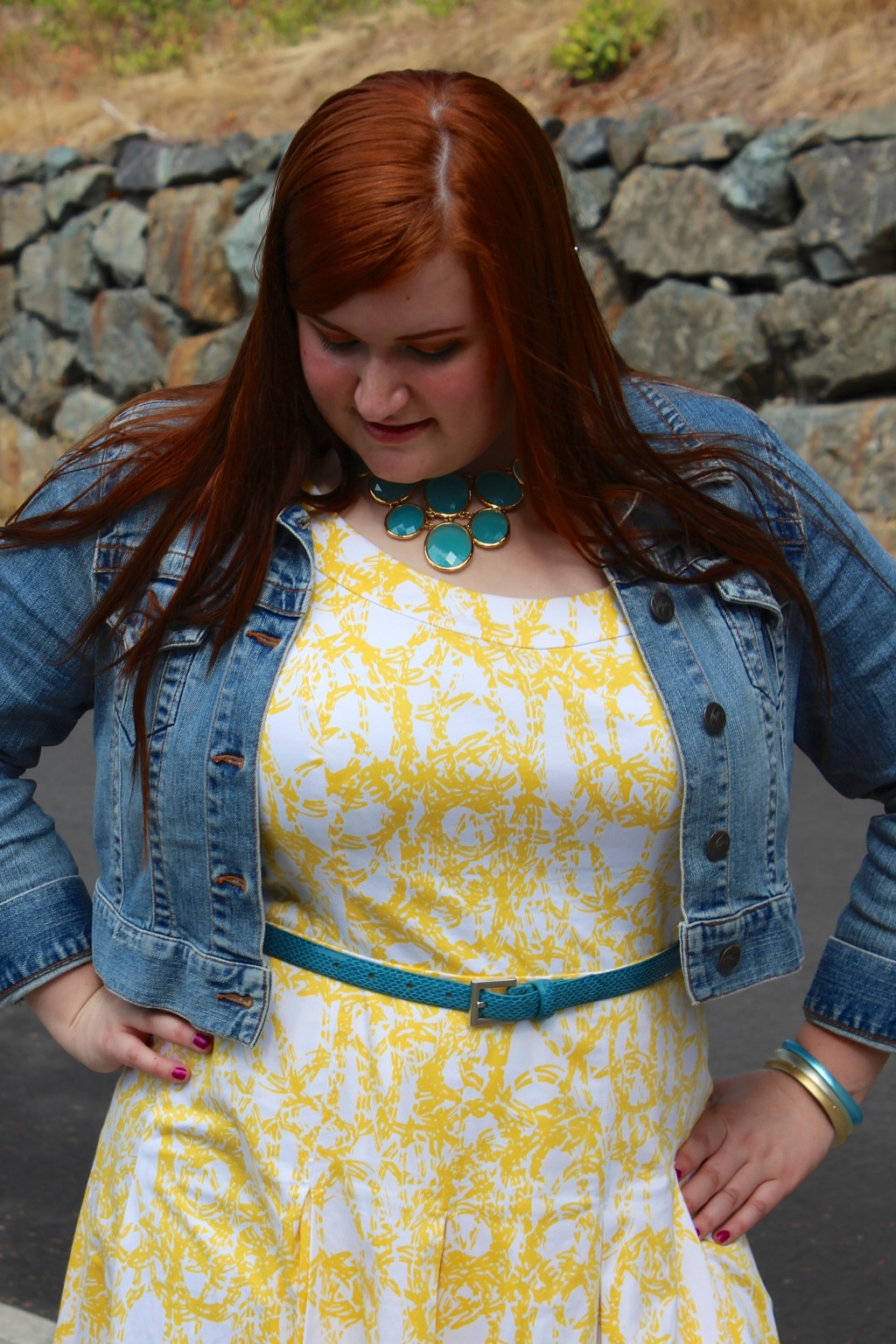 One of the questions I get asked a lot by my clients is if I've always known how to style outfits. In my opinion, style is something that changes and grows with you. I think we can all see the obvious transitions, when someone shifts from wearing band t-shirts and Converse to suits and heels, but sometimes we fail to see the less obvious transitions and how someone's personal style develops over time. As I put this dress on, I was thinking about how I would have worn it a year ago, and how much I've changed since then. Last year, I wore this dress very basic, with yellow and gray accessories. It doesn't look bad; it's just a plainer way of styling the dress. However, this year I opted for something more bold: accessorizing with blue!
Don't be discouraged if you aren't dressing as amazing as you think you should be right off the bat. Style is always evolving and changing – and you'll learn to spend a lot of time in front of the mirror trying on different things to see what looks the best!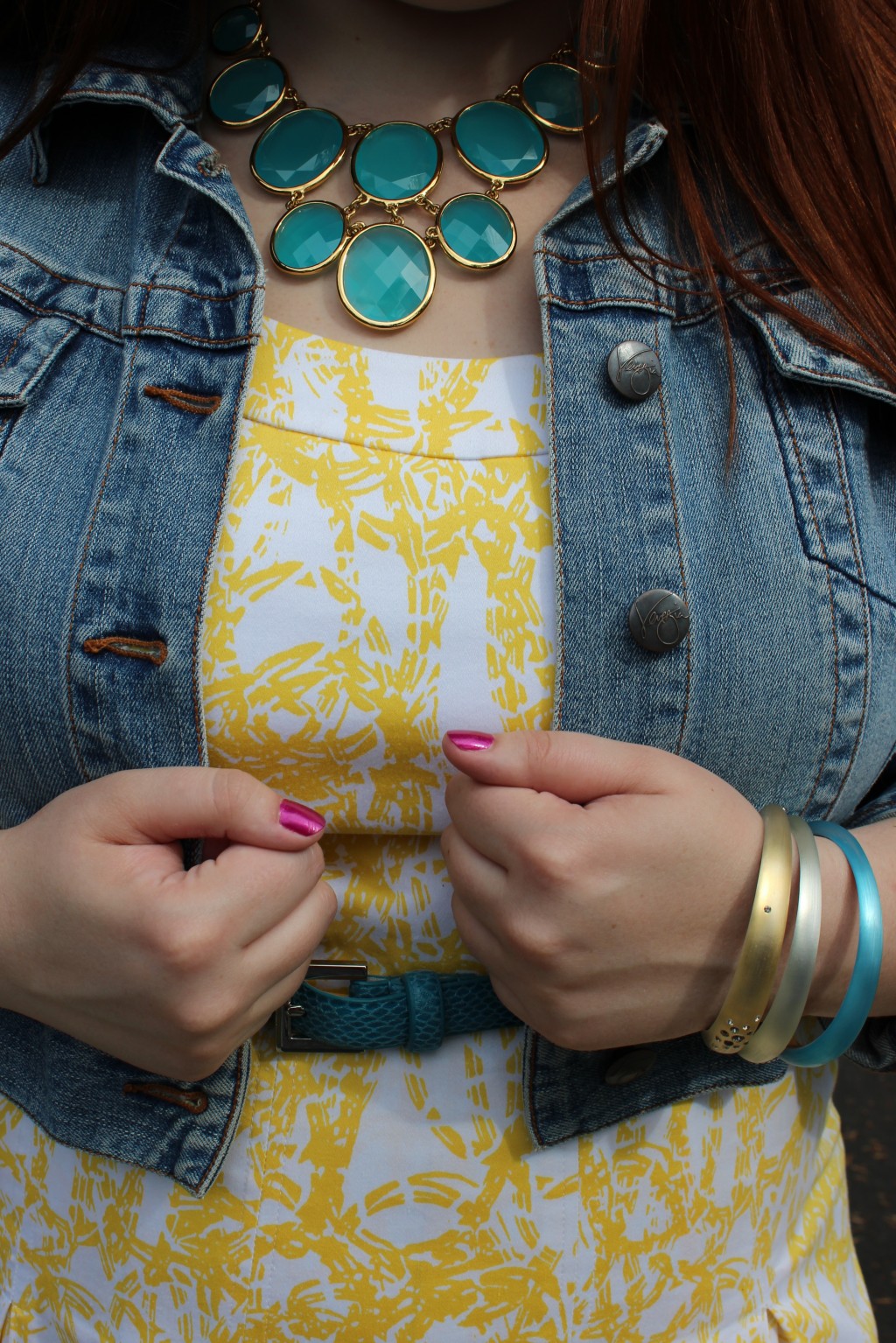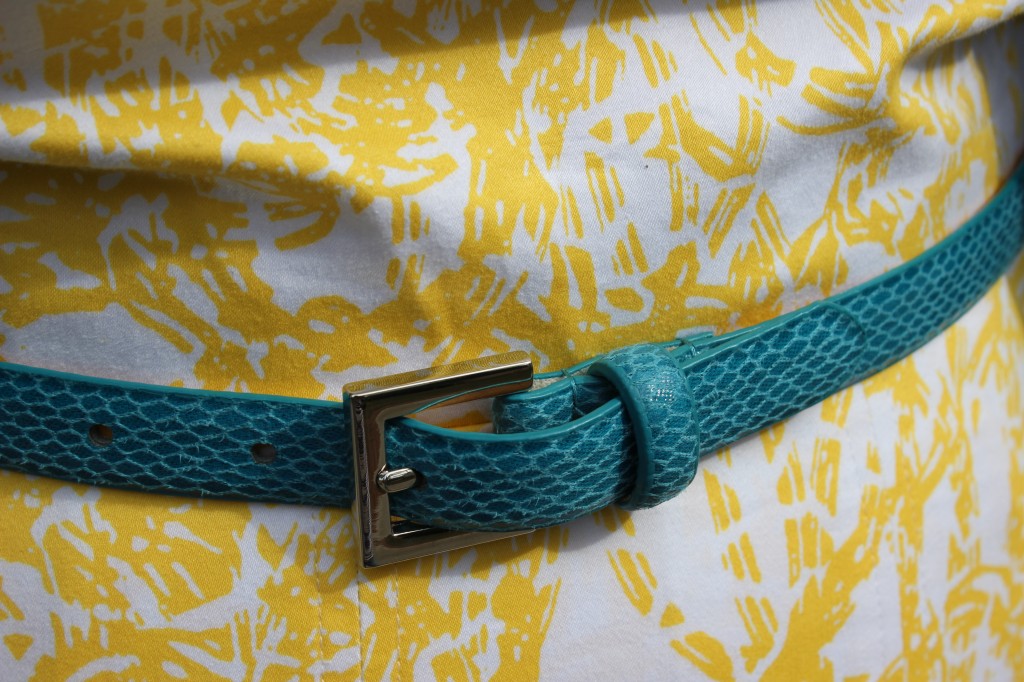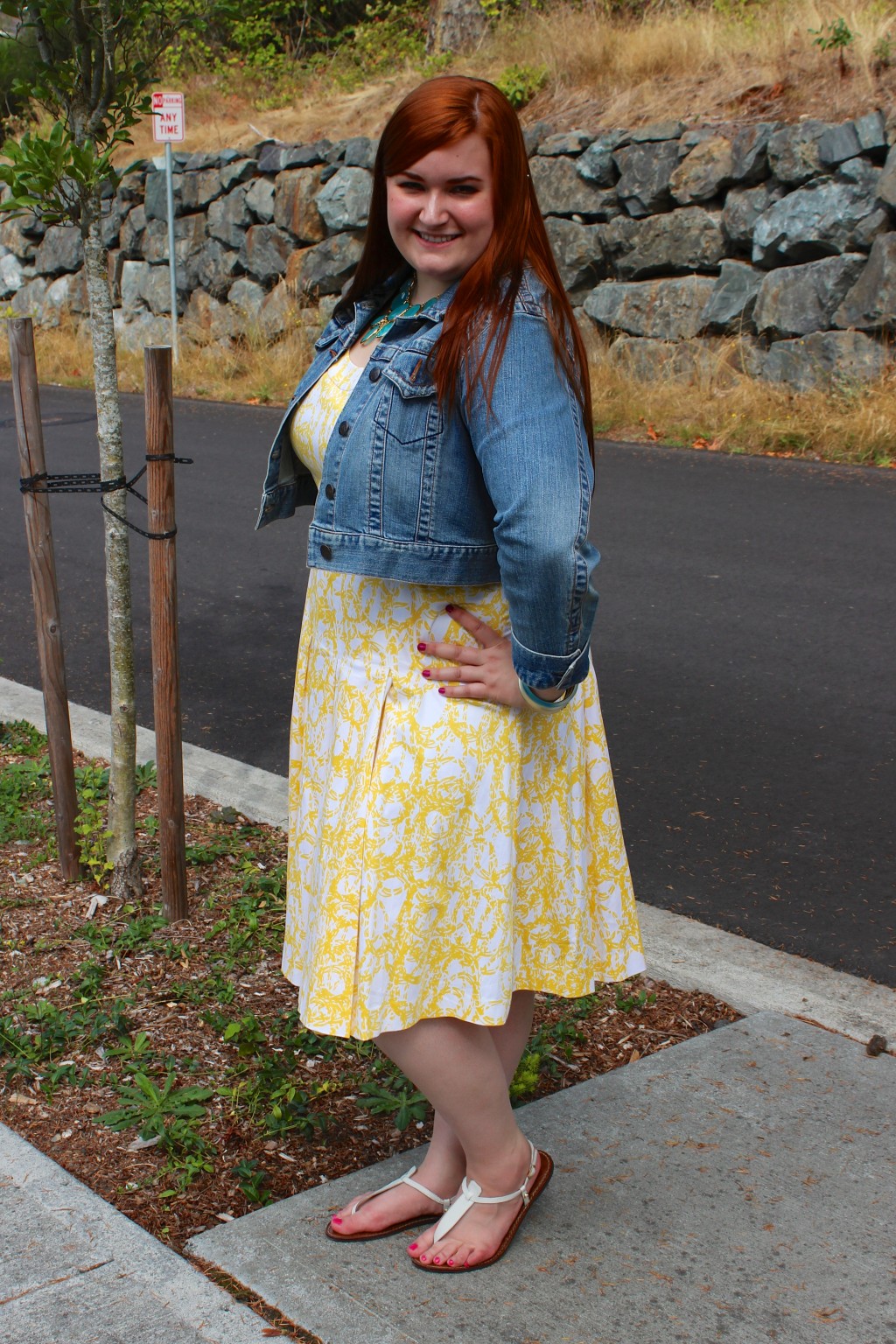 Dress: Calvin Klein (similar [shopsense shopsense_url="http://api.shopstyle.com/action/apiVisitRetailer?url=http%3A%2F%2Fshop.nordstrom.com%2Fs%2Fisaac-mizrahi-new-york-mikado-fit-flare-dress%2F3600696%3Forigin%3Dkeywordsearch-personalizedsort" original_url="http://shop.nordstrom.com/s/isaac-mizrahi-new-york-mikado-fit-flare-dress/3600696?origin=keywordsearch-personalizedsort&contextualcategoryid=0&fashionColor=Sunflower&resultback=1345&cm_sp=personalizedsort-_-searchresults-_-1_4_D" save_to_store="false"]here[/shopsense]); Jacket: Venezia; Necklace: Kate Spade (similar [shopsense shopsense_url="http://api.shopstyle.com/action/apiVisitRetailer?id=437264465″ original_url="http://www.katespade.com/swirl-around-graduated-necklace/WBRU6840,en_US,pd.html?dwvar_WBRU6840_color=411&dwvar_WBRU6840_size=UNS&cgid=ks-jewelry-necklaces#start=11&cgid=ks-jewelry-necklaces" save_to_store="false"]here[/shopsense]); Bracelets: [shopsense shopsense_url="http://api.shopstyle.com/action/apiVisitRetailer?id=202171320″ original_url="http://shop.nordstrom.com/s/alexis-bittar-lucite-skinny-tapered-bangle/2926427?origin=category-personalizedsort&contextualcategoryid=0&fashionColor=Teal&resultback=997&cm_sp=personalizedsort-_-browseresults-_-1_3_B" save_to_store="false"]Alexis Bittar[/shopsense]; Sandals: [shopsense shopsense_url="http://api.shopstyle.com/action/apiVisitRetailer?id=436768716″ original_url="http://shop.nordstrom.com/S/sam-edelman-gigi-sandal/3617803?origin=keywordsearch-personalizedsort&contextualcategoryid=60147067&fashionColor=&resultback=373&cm_sp=personalizedsort-_-searchresults-_-1_2_A" save_to_store="false"]Sam Edelman[/shopsense]