Poshmark: Work Week Chic Party
There's not much I love more than shopping, except perhaps finding a great deal. If I had a theme for this past weekend, it would probably be shopping. That doesn't sound much different than any other weekend, does it? Except that it was! We had a huge garage at my aunt's house and cleared out a lot of fabulous items. Who doesn't love a garage sale?
On Saturday the shopping continued as I hit up the [shopsense shopsense_url="none" original_url="http://www.premiumoutlets.com/outlets/outlet.asp?id=71″ save_to_store="false"]Seattle Premium Outlets[/shopsense] with Veronica of V in the NW. This weekend marked a new chapter for the outlets as they welcomed a bunch of new stores into their collection. There are now over 125 stores at the Seattle Premium Outlets including Coach, J. Crew, Kate Spade, Lane Bryant, and so much more! Veronica and I had a great time shopping around and even ran into Lindsay of Lindsay Living.
Although the weekend is technically over, I'm having an encore of my shopping weekend today! I'm hosting my second Posh Party on Poshmark tonight! This app is quite possibly my most favorite app, EVER. Because I like to shop till I drop, I like to list the items I don't wear or use anymore. I just went through and added a ton of new items to my Poshmark closet, so check it out and join me at 7pm tonight to see my picks for the "Work Week Chic" party I'm hosting!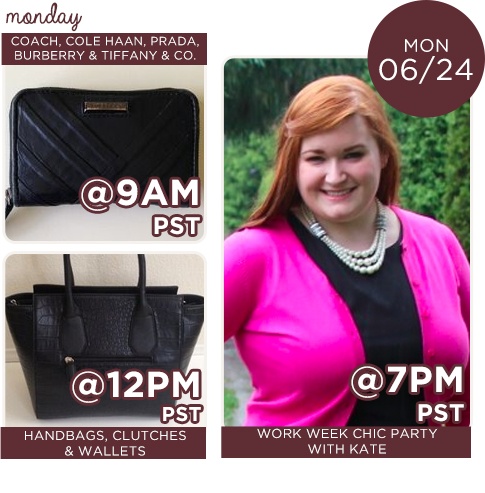 Don't have Poshmark? Download the app and enter code HUCCP and you'll get a $5 credit!
You can read my review of Poshmark here and don't forget to check out the rest of the parties for this week!