Be Jeweled: Initial Pendant
For the past few months I've been completely enamored with New York based jewelry brand, Lulu Frost. She's done some amazing work with J. Crew and Of a Kind, and I'm lucky enough to own a few pieces from those collections. Honestly, I can't remember how I stumbled upon her line, but it's been true love ever since!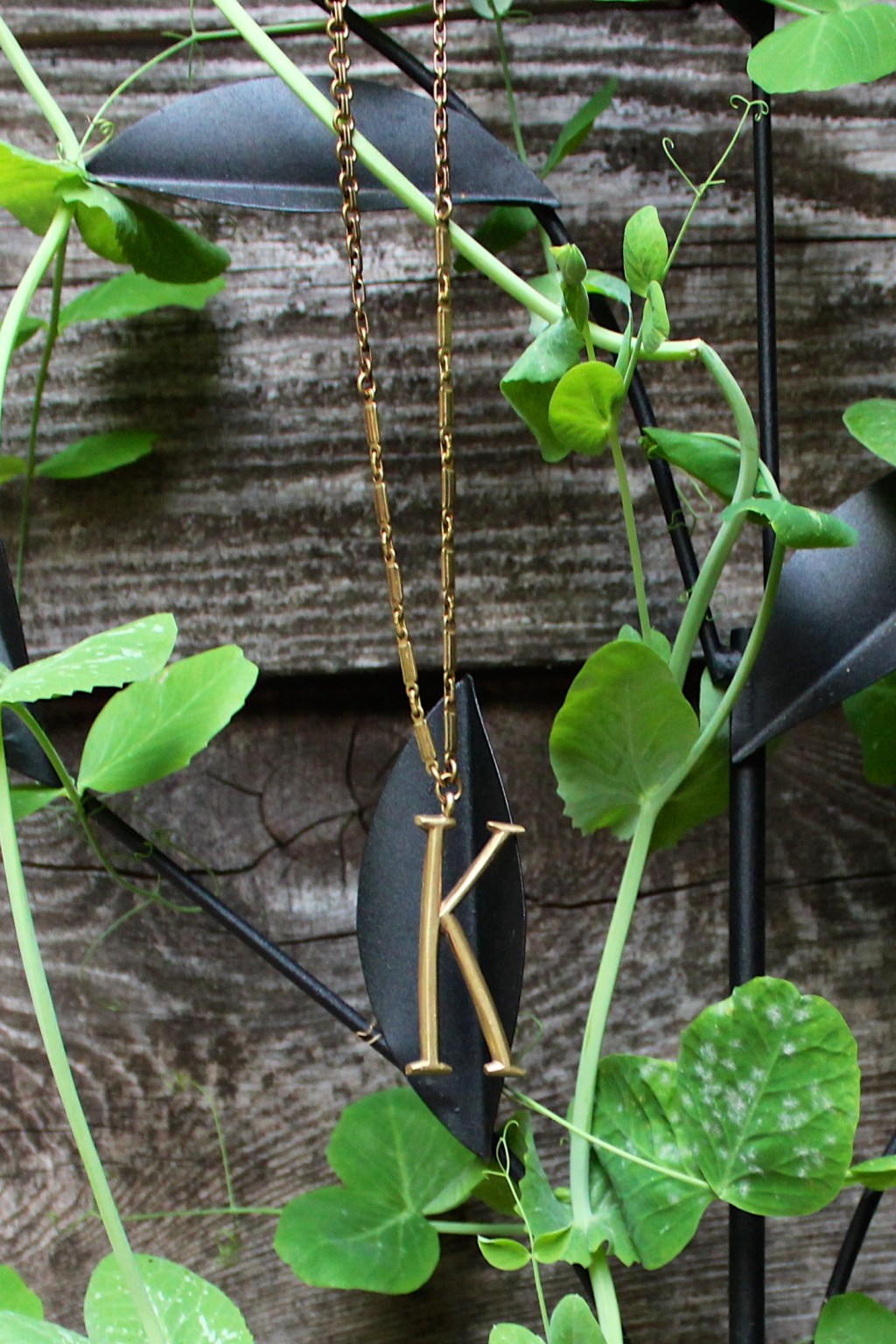 The first piece I ever purchased from Lulu Frost was a letter from the iconic Plaza Collection. I've always had a thing for anything that is personalized so of course I purchased the "K" for Kate. The piece is a bronze cast letter (numbers are available too!) and is set in the original font from New York's Plaza Hotel.
I find myself wearing this piece all of the time though it's only made it onto my blog once. It's perfect for layering with other long necklaces or even with a shorter one, like I did here. I love the details of the bronze chain as it adds character to the piece and is an unexpected and unique look.