Be Jeweled: What's in my jewelry box?
Yesterday morning as I was stopping in at Starbucks for my morning cup of coffee, my barista said to me, "Your necklace! It's so… understated for you, I can hardly see it!" I jokingly asked her if she needed her eyes checked and then we proceeded to talk about my taste in jewelry. I willingly admit that I'm a jewelry hoarder – if it's at all sparkly and pretty, I want it!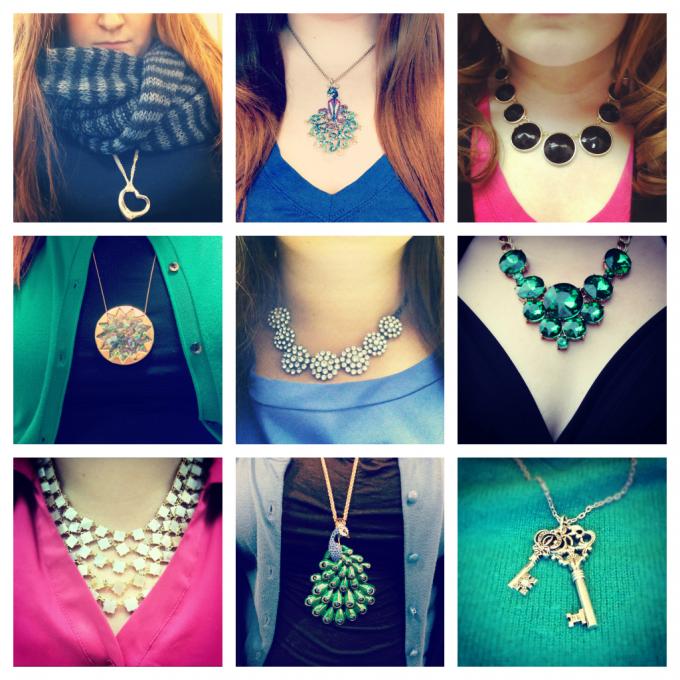 If you know me personally or if you follow my blog or Instagram, you are most likely well aware of my obsession with all things sparkly. As a personal style blogger, I get to share with you so many beautiful outfits that I've paired with an equally beautiful piece of jewelry from my collection. Unfortunately, try as I might I don't get to blog about every beautiful necklace, pair of earrings, or bracelet in my closet, which is really a shame, considering I have a vast collection.
So here's where I had a grand idea to share with you in a weekly segment, a piece from my ever-growing collection! I'm excited to start sharing with you some great items ranging from classic pearls to more adventurous statement necklaces, as well as tips for how to wear and style each piece. Is there any particular piece you've seen me wear that you want to know more about? Let me know what you'd like to see or know more about in the comments below!
Don't forget to check back every Wednesday for a new blog in  the "Be Jeweled" section!
P.S. It's not too late to enter to win this fabulous statement necklace!