Casual Cool
I'm just as surprised as you are – two posts in one week with me in jeans! Don't worry, I'll be back to dresses on Monday and I'll have a new one to share with you!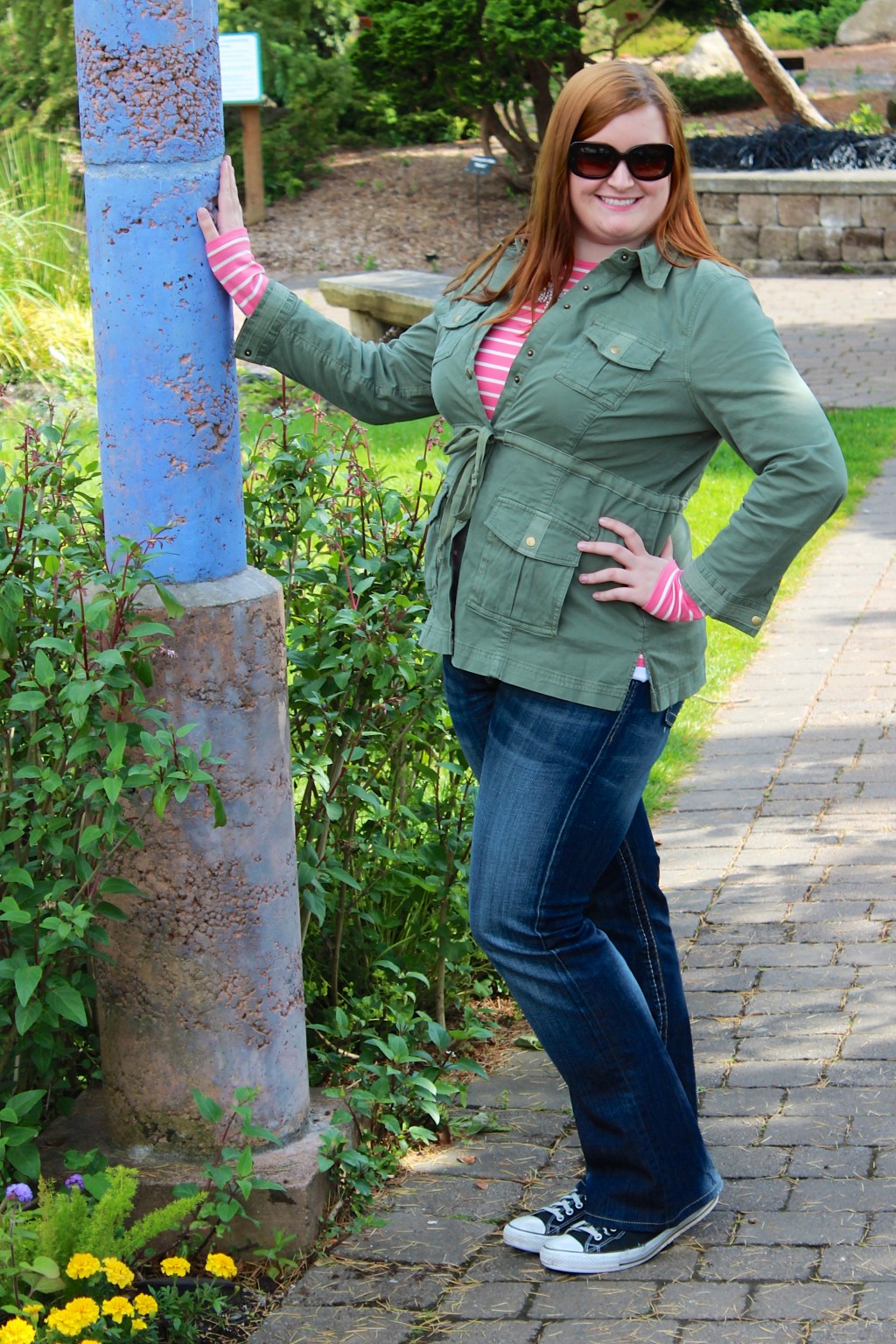 I picked up this [shopsense shopsense_url="http://api.shopstyle.com/action/apiVisitRetailer?url=http%3A%2F%2Fshop.nordstrom.com%2FS%2Flucky-brand-cotton-military-jacket-plus%2F3437512%3Forigin%3DPredictiveSearch-personalizedsort" original_url="http://shop.nordstrom.com/S/lucky-brand-cotton-military-jacket-plus/3437512?origin=PredictiveSearch-personalizedsort&contextualcategoryid=2375500&fashionColor=&resultback=357&cm_sp=personalizedsort-_-searchresults-_-1_2_D" save_to_store="false"]Lucky Brand jacket[/shopsense] at Nordstrom last week and I have been in love with it ever since. I've been wearing it all the time and I couldn't be happier with my purchase. It's always been hard for me to find jackets like this that work for me and fit comfortably through the chest, shoulders, and arms, but I'm happy to say that this one does the trick! And, it was on sale, so you can't beat that! It was a tad bit shorter in the arms than I typically like, but overall it was a great find.
Though polka dots are my pattern of choice, I've been getting into stripes a lot more lately. I've been pushing my style boundaries more often, wearing colors I don't typically wear and now I'm experimenting with patterns I haven't tried before. I've generally been of the mindset that I shouldn't wear horizontal stripes because they just aren't flattering to my frame. As I've been pushing the limits, I've realized that just like I can wear certain shades of "forbidden" colors, I can also wear certain variations of horizontal stripes. I was only limiting myself by telling myself I couldn't wear them! It's quite a liberating feeling to learn how to rock new colors and styles.
Lastly, for my accessories I went with a Bauble Bar necklace I snagged a few months ago. To be honest, it hasn't been one of my favorite pieces and I've been toying with the idea of getting rid of it. However, now that I've seen it in action with this outfit I'm so excited to wear it again. I really love layering a chunky necklace against a crew neck striped shirt (also seen here).
What fashion boundaries have you been breaking lately? Have you been venturing out and wearing any new colors, shapes, styles or patterns?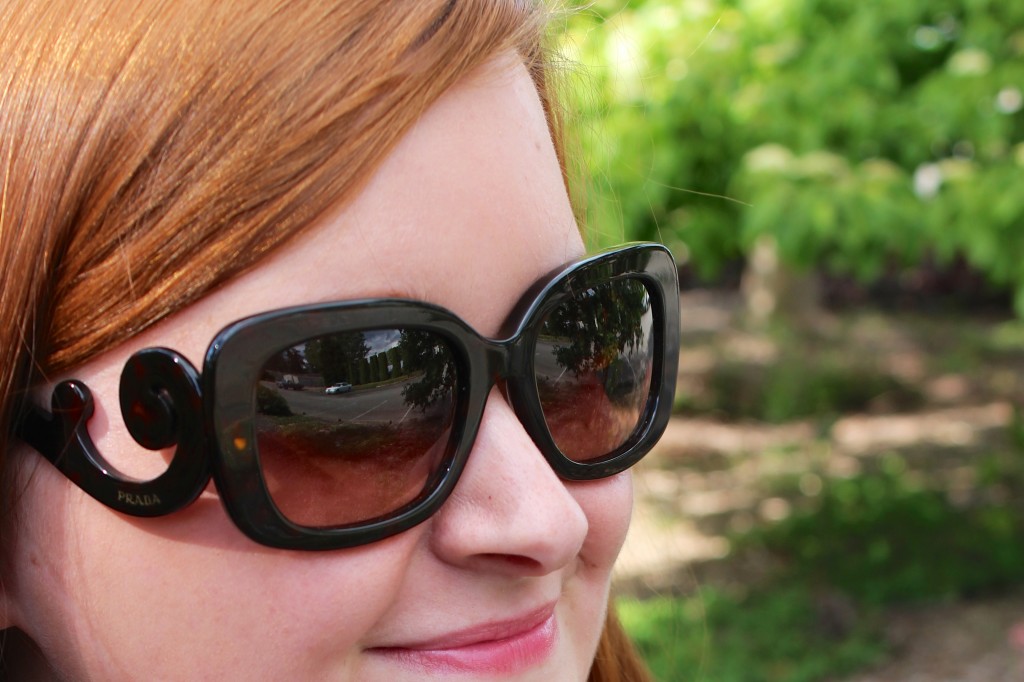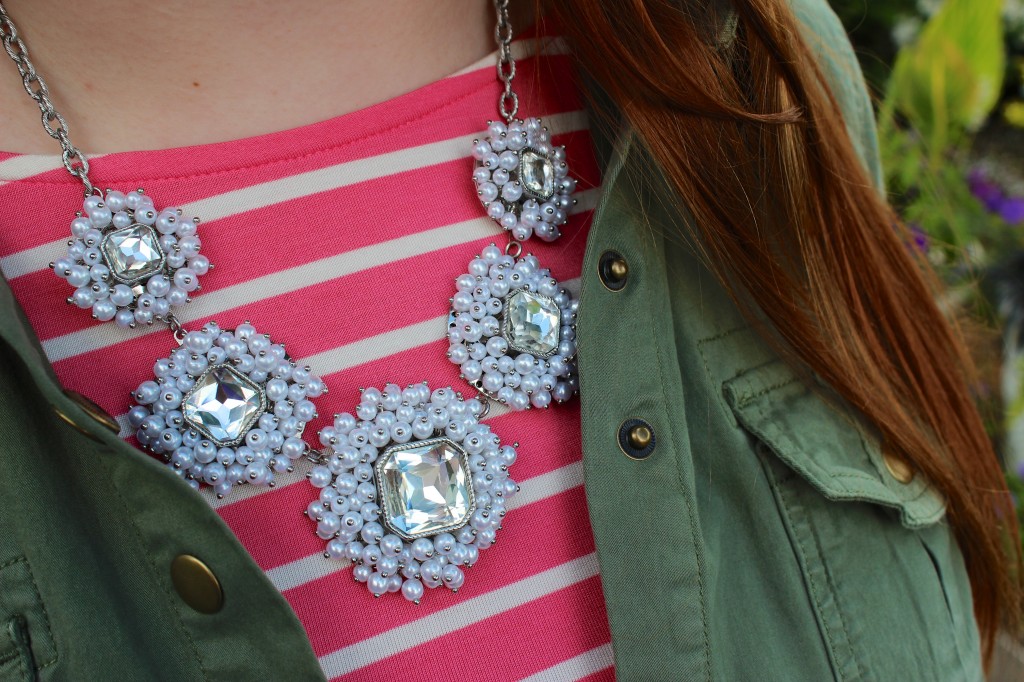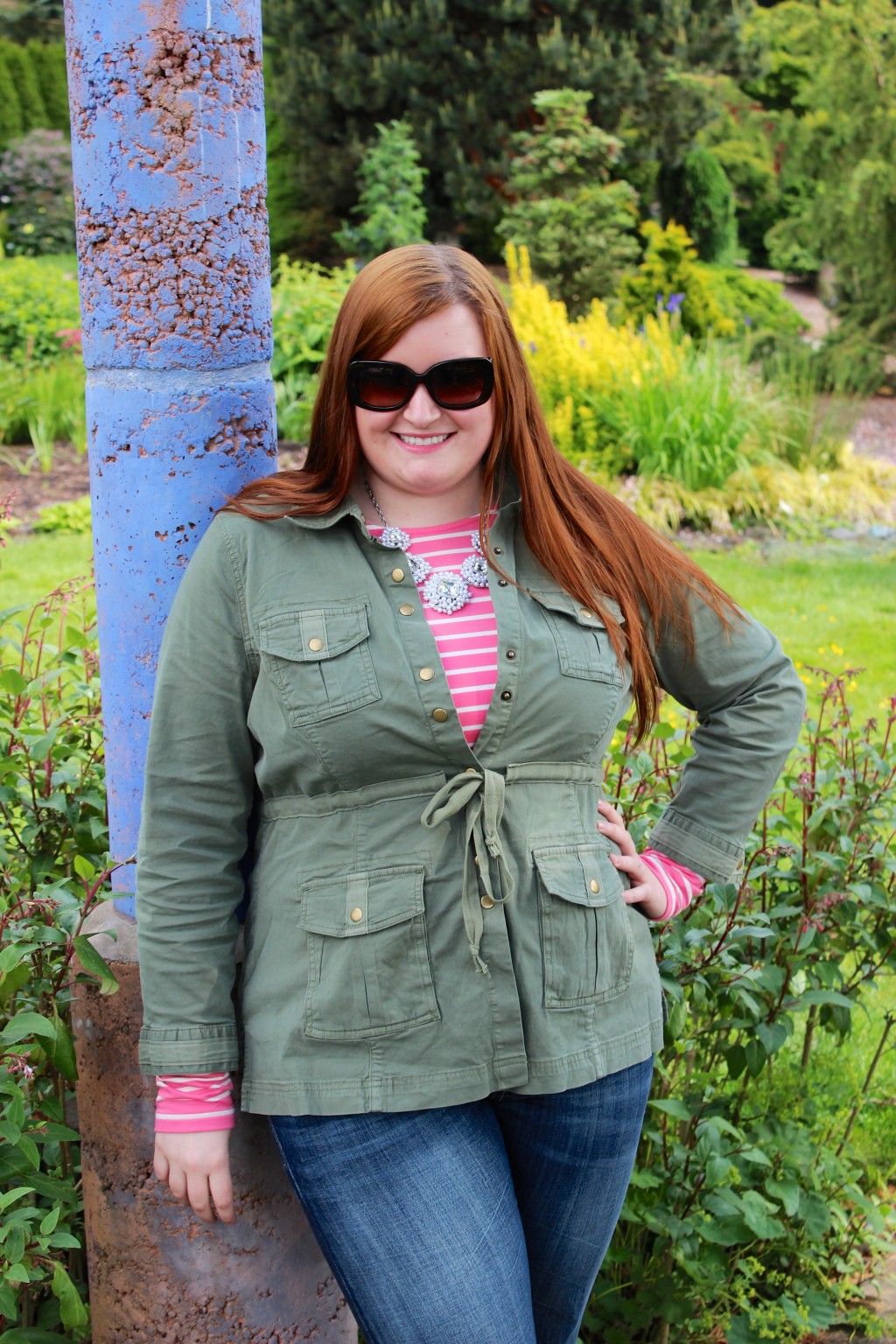 Jacket: [shopsense shopsense_url="http://api.shopstyle.com/action/apiVisitRetailer?url=http%3A%2F%2Fshop.nordstrom.com%2FS%2Flucky-brand-cotton-military-jacket-plus%2F3437512%3Forigin%3DPredictiveSearch-personalizedsort" original_url="http://shop.nordstrom.com/S/lucky-brand-cotton-military-jacket-plus/3437512?origin=PredictiveSearch-personalizedsort&contextualcategoryid=0&fashionColor=&resultback=195&cm_sp=personalizedsort-_-searchresults-_-1_2_D" save_to_store="true"]Lucky Brand[/shopsense]; Shirt: Hinge (similar [shopsense shopsense_url="http://api.shopstyle.com/action/apiVisitRetailer?url=http%3A%2F%2Fshop.nordstrom.com%2Fs%2Fhinge-print-ballet-neck-top%2F3459229%3Forigin%3Dkeywordsearch-personalizedsort" original_url="http://shop.nordstrom.com/s/hinge-print-ballet-neck-top/3459229?origin=keywordsearch-personalizedsort&contextualcategoryid=2375500&fashionColor=&resultback=3290&cm_sp=personalizedsort-_-searchresults-_-1_9_C" save_to_store="true"]here[/shopsense]); Jeans: KUT from the Kloth (similar [shopsense shopsense_url="http://api.shopstyle.com/action/apiVisitRetailer?url=http%3A%2F%2Fshop.nordstrom.com%2FS%2Fkut-from-the-kloth-kate-bootcut-jeans-proud-online-only%2F3378152%3Forigin%3DPredictiveSearch-personalizedsort" original_url="http://shop.nordstrom.com/S/kut-from-the-kloth-kate-bootcut-jeans-proud-online-only/3378152?origin=PredictiveSearch-personalizedsort&contextualcategoryid=0&fashionColor=&resultback=293&cm_sp=personalizedsort-_-searchresults-_-1_2_D" save_to_store="true"]here[/shopsense]); Necklace: Bauble Bar (similar [shopsense shopsense_url="http://api.shopstyle.com/action/apiVisitRetailer?url=http%3A%2F%2Fwww.baublebar.com%2Fice-istanbul-bib.html" original_url="http://www.baublebar.com/ice-istanbul-bib.html" save_to_store="true"]here[/shopsense]); Sunnies: [shopsense shopsense_url="http://api.shopstyle.com/action/apiVisitRetailer?url=http%3A%2F%2Fshop.nordstrom.com%2Fs%2Fprada-baroque-54mm-sunglasses%2F3431770%3Forigin%3Dkeywordsearch-personalizedsort" original_url="http://shop.nordstrom.com/s/prada-baroque-54mm-sunglasses/3431770?origin=keywordsearch-personalizedsort&contextualcategoryid=0&fashionColor=Havana%2F+Brown+Gradient&resultback=524&cm_sp=personalizedsort-_-searchresults-_-1_2_B" save_to_store="true"]Prada[/shopsense]; Shoes: [shopsense shopsense_url="http://api.shopstyle.com/action/apiVisitRetailer?url=http%3A%2F%2Fshop.nordstrom.com%2Fs%2Fconverse-chuck-taylor-low-sneaker-women%2F3406475%3Forigin%3DPredictiveSearch-personalizedsort" original_url="http://shop.nordstrom.com/s/converse-chuck-taylor-low-sneaker-women/3406475?origin=PredictiveSearch-personalizedsort&contextualcategoryid=0&fashionColor=&resultback=39&cm_sp=personalizedsort-_-searchresults-_-1_1_A" save_to_store="true"]Converse[/shopsense]