Rebecca Anne Photography
As a style blogger I'm used to having my picture taken. Most of the time it's just me and one of my friends taking pictures of each other with our DSLRs, pretending to know how to use them. A few weeks ago I had the opportunity to take photos with Rebecca of Rebecca Anne Photography. Today I'm very excited to share some of the photos with you, and I'm even more excited to tell you a little bit about Rebecca!
I actually went to college with Rebecca's husband Dirk. Dirk & I were in a number of classes and group projects together and became friends after sitting through hours of (sometimes boring) classes. I can remember Dirk always talking about his girlfriend Rebecca and how amazing she was (and still is). A few years later I was invited Dirk's proposal and then to their beautiful wedding. I think that their wedding was the first time I officially met Rebecca, but we already knew each other through social media. When she reached out to me a few weeks ago with the idea of taking photos of me I was delighted!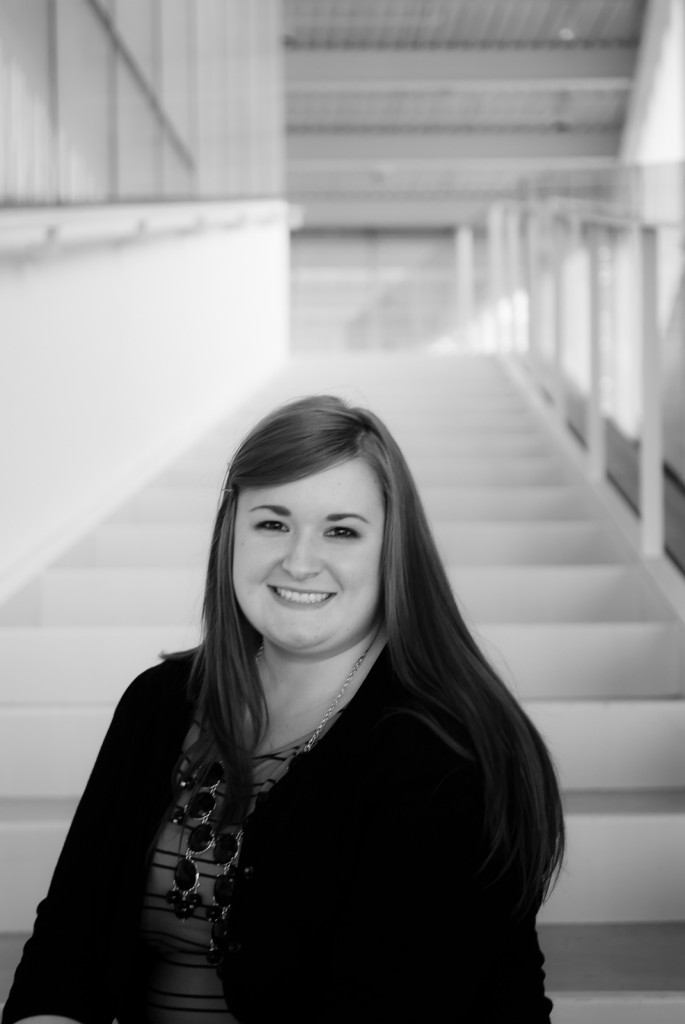 Unfortunately on the day we shot it was pouring down rain outside, and in true Seattle fashion it stopped raining the minute we gave up. Luckily Rebecca is an amazing photographer and got some beautiful shots of me inside at Olympic Sculpture Park. I love how Rebecca was able to capture me smiling in typical poses but also how she was able to capture my hair blowing in the wind and the joy on my face when I was spinning in circles.
There are so many great photos from the shoot and since I can't share them all here, you can hop over to my Facebook page to see more!
If you're interested in working with Rebecca, be sure to check out her website, blog, or Facebook page! And you can check out her interview of me here.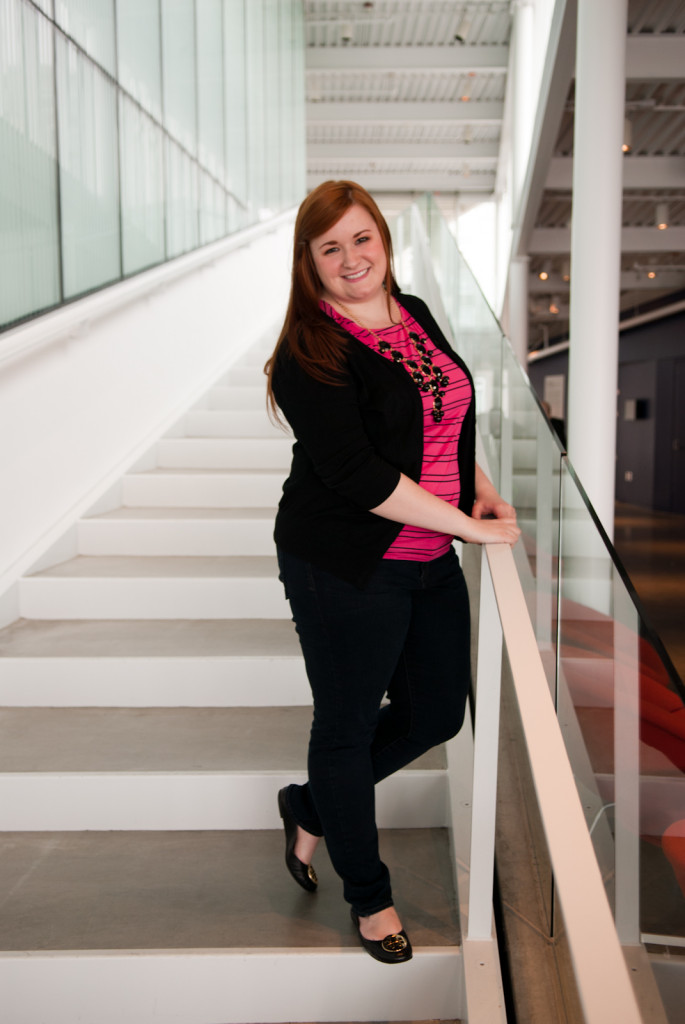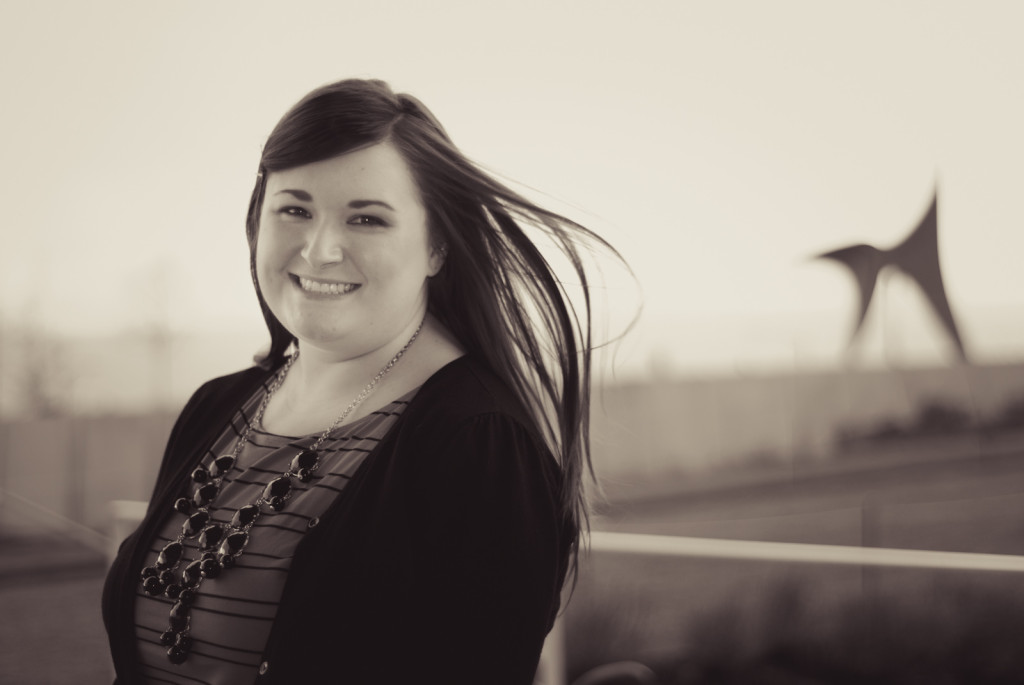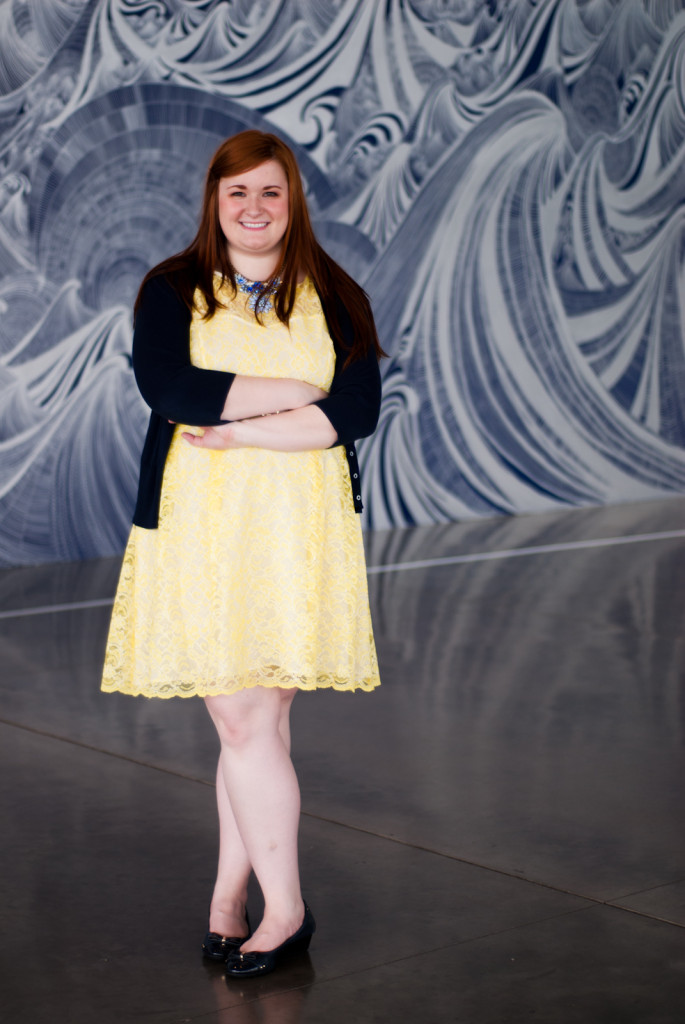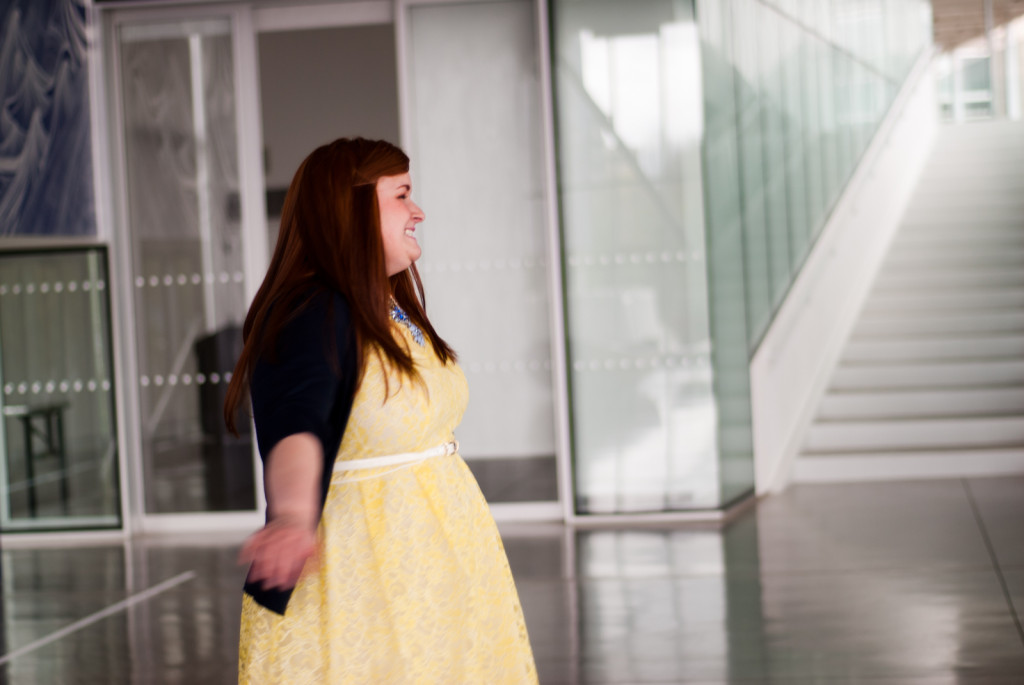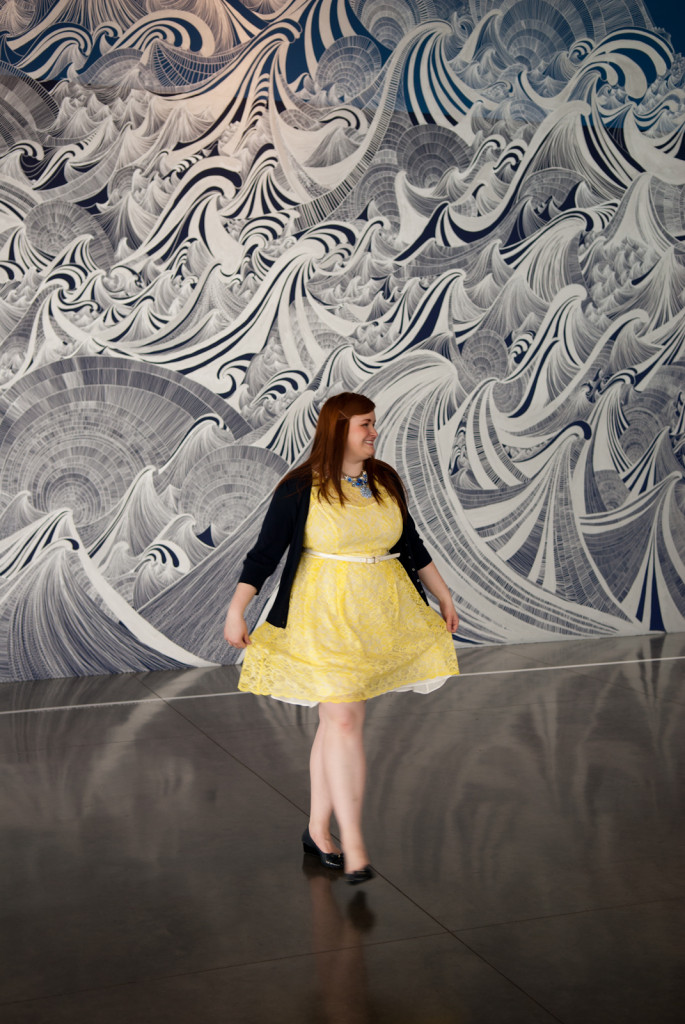 Outfit 1:
Shirt: Halogen; Sweater: Halogen (similar [shopsense shopsense_url="http://api.shopstyle.com/action/apiVisitRetailer?url=http%3A%2F%2Fshop.nordstrom.com%2Fs%2Fhalogen-three-quarter-sleeve-cardigan%2F3516567%3Forigin%3Dkeywordsearch" original_url="http://shop.nordstrom.com/s/halogen-three-quarter-sleeve-cardigan/3516567?origin=keywordsearch&contextualcategoryid=0&fashionColor=Blue+Mazarine&resultback=2173″ save_to_store="true"]here[/shopsense]); Jeans: [shopsense shopsense_url="http://api.shopstyle.com/action/apiVisitRetailer?url=http%3A%2F%2Fshop.nordstrom.com%2FS%2Fkut-from-the-kloth-diana-skinny-jeans-exquisite-wash%2F3301418%3Forigin%3DPredictiveSearch" original_url="http://shop.nordstrom.com/S/kut-from-the-kloth-diana-skinny-jeans-exquisite-wash/3301418?origin=PredictiveSearch&contextualcategoryid=0&fashionColor=&resultback=3246″ save_to_store="true"]Kut from the Kloth 'Diana' Skinny Jeans[/shopsense]; Shoes: [shopsense shopsense_url="http://api.shopstyle.com/action/apiVisitRetailer?url=http%3A%2F%2Fshop.nordstrom.com%2Fs%2Ftory-burch-reva-ballerina-flat%2F2936593%3Forigin%3Dkeywordsearch" original_url="http://shop.nordstrom.com/s/tory-burch-reva-ballerina-flat/2936593?origin=keywordsearch&contextualcategoryid=60140243&fashionColor=&resultback=1336″ save_to_store="true"]Tory Burch 'Reva' Ballerina Flats[/shopsense]; Necklace: J.Crew Bubble Necklace (similar [shopsense shopsense_url="http://api.shopstyle.com/action/apiVisitRetailer?url=http%3A%2F%2Ffactory.jcrew.com%2Fwomens-clothing%2Fjewelry%2Fnecklaces%2FPRDOVR%7E13153%2F13153.jsp" original_url="http://factory.jcrew.com/womens-clothing/jewelry/necklaces/PRDOVR~13153/13153.jsp" save_to_store="true"]here[/shopsense])
Outfit 2:
Dress: [shopsense shopsense_url="http://api.shopstyle.com/action/apiVisitRetailer?url=http%3A%2F%2Fshop.nordstrom.com%2Fs%2Fa-b-s-by-allen-schwartz-lace-fit-flare-dress-plus-online-exclusive%2F3434937%3Forigin%3Dkeywordsearch" original_url="http://shop.nordstrom.com/s/a-b-s-by-allen-schwartz-lace-fit-flare-dress-plus-online-exclusive/3434937?origin=keywordsearch&contextualcategoryid=0&fashionColor=&resultback=63″ save_to_store="true"]A.B.S. by Allen Schwartz Lace Dress[/shopsense]; Sweater: Lane Bryant (similar [shopsense shopsense_url="http://api.shopstyle.com/action/apiVisitRetailer?url=http%3A%2F%2Fwww.lanebryant.com%2Fplus-size-sweaters-cardigans%2Fcardigans%2F3-4-sleeve-cardigan%2F88c15808p170455%2Findex.pro%3FselectedColor%3DNone+selected" original_url="http://www.lanebryant.com/plus-size-sweaters-cardigans/cardigans/3-4-sleeve-cardigan/88c15808p170455/index.pro?selectedColor=None%20selected&selectedSize=None%20selected" save_to_store="true"]here[/shopsense]); Belt: Another Line (similar [shopsense shopsense_url="http://api.shopstyle.com/action/apiVisitRetailer?url=http%3A%2F%2Fshop.nordstrom.com%2FS%2Fanother-line-updated-skinny-patent-belt%2F3464183%3Forigin%3Dcategory" original_url="http://shop.nordstrom.com/S/another-line-updated-skinny-patent-belt/3464183?origin=category&contextualcategoryid=0&fashionColor=PEARLIZED+WHITE&resultback=624″ save_to_store="true"]here[/shopsense]); Shoes: Cole Haan 'Air Monica' Wedges; Necklace: Lulu Frost for J. Crew