80s (Ladies) Night!
Two weekends ago I had an amazing opportunity to hang out with a group of great women and help raise money for Relay for Life! We're all members of the best Zumba class, led by our fearless leader, Nancy McFadden (you should read her story here).
We started off the day by taking some beautiful photos with Rachael of Rachael Riveira Photography. I can't wait to share these photos with you as I'm sure they will be absolutely gorgeous!
After our "normal" photos with Rachael, we got decked out from head to toe in all things 80s! Think blue eyeshadow, shoulder pads, hair crimpers, banana clips, and Aqua Net hairspray. The 80s tunes were blasting as we prepared for our 80s ladies night!
We started off with wine tasting at Sojen Cellars and had dinner at Terracotta Red in Everett (I recommend the drunken chicken), then off for frozen yogurt at Menchie's in Lynnwood, and finally we finished off the evening singing karoake to Pat Benatar's "Hit Me with Your Best Shot."
All in all we had a blast, and below are some photos of the group, enjoy!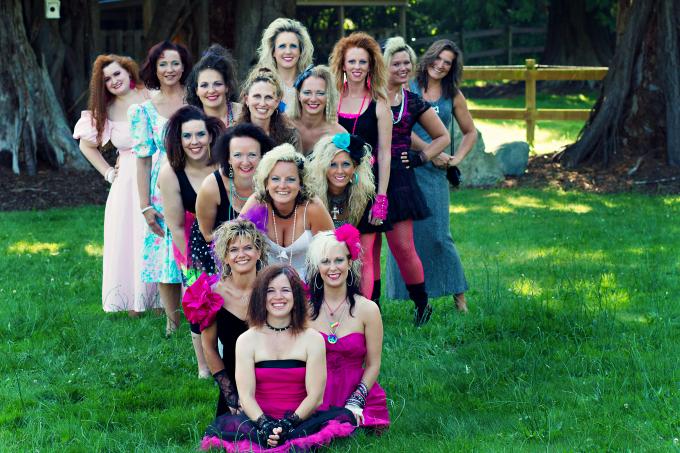 What was your 80s style?