What's Black, White, and Red All Over?
What's black, white, and red all over, you ask? That's right I am!
I absolutely love my outfit today. I'm wearing a Jessica Howard dress from Nordstrom, and I paired it with my brand new red Cole Haan flats!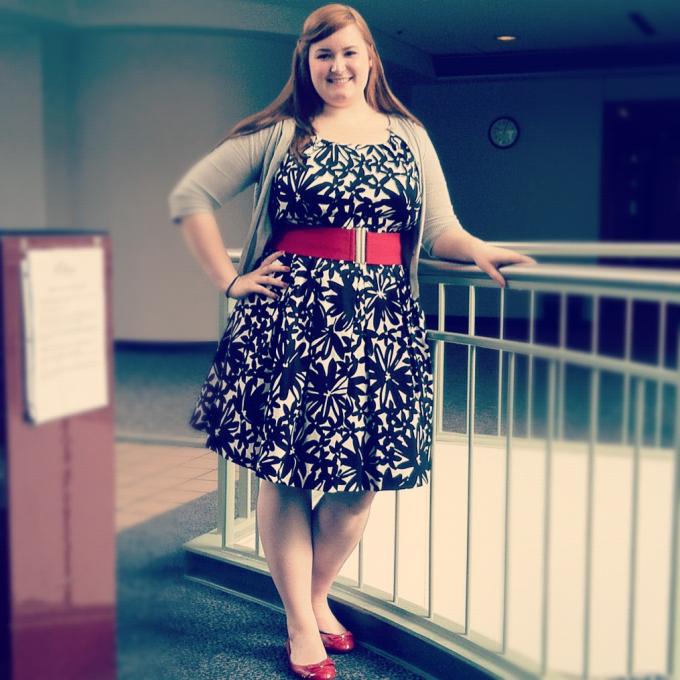 I was so excited to stumble upon these shoes. I've been looking for a great pair of red shoes – flats or heels – and I am happy to report that I am thrilled with my purchase. Cole Haan's with Nike air are quite possibly the most comfortable shoe I've ever owned and I highly recommend them! They are a classic shoe and a great investment piece.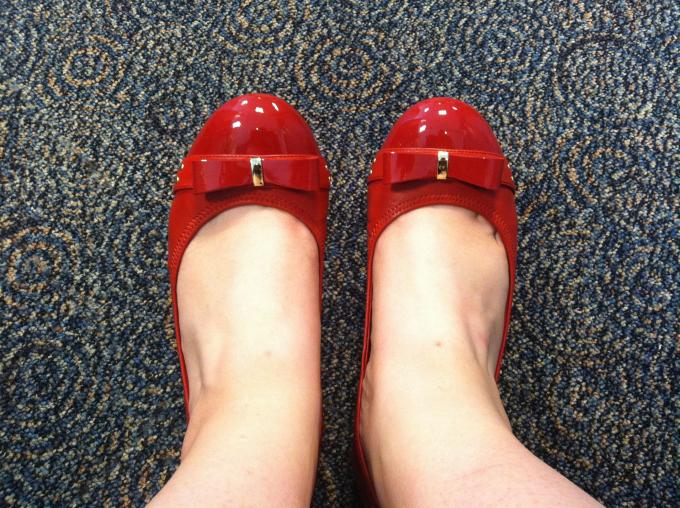 Dress: Jessica Howard (Nordstrom); Shoes: Cole Haan; Belt: Macy's; Sweater: BP
How do you incorporate red into your wardrobe?