Where's Kate? A Life Update
How has it been more than 6 months? My last post was in December and then I blinked and it's July. Not sure how that happened, but here we are.
Much like a game of Where's Waldo, my usual pink-clad traveling self hasn't been around here much… So today I'm sharing an update of what's been going on in my life for the last few months.
December
In December, my dad unexpectedly passed away on the day of my parents' wedding anniversary. I will never forget that day. Around 6 a.m. my cell phone started vibrating and for some reason, I heard it and woke up. It was my mom calling to tell me that my dad had passed away. I was confused, numb, and in shock. He was only 71. He was supposed to be around for years to come. The next week was a lot of emotions as I was contacting family and friends and helping my mom take care of his affairs.
Jon and I had a vacation planned to Ecuador in December through early January, and my mom insisted that we still go. We did end up taking that trip and having plenty of adventures along the way. I made sure that my mom checked in with me daily and that friends and family came to visit her while we were away.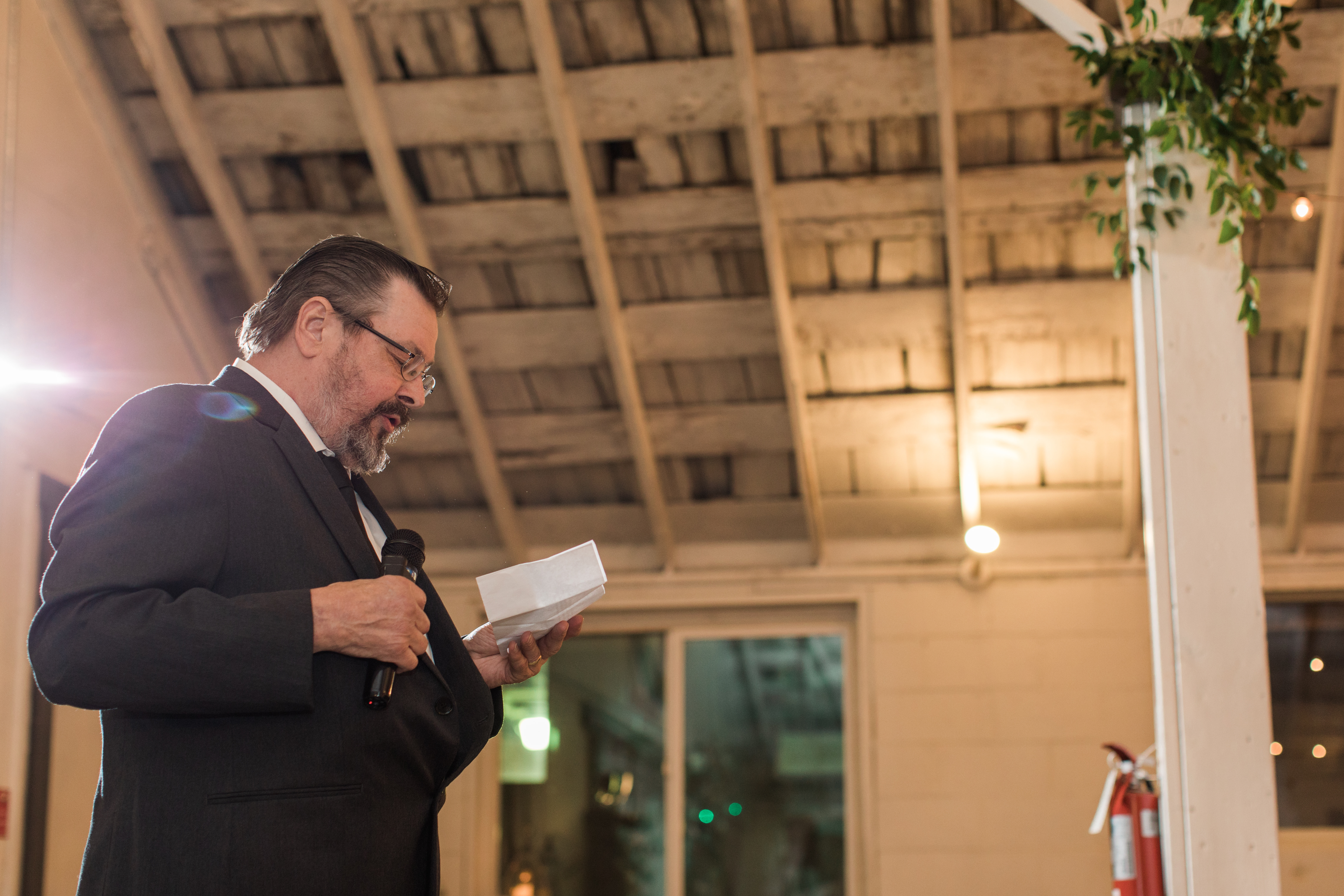 January
We arrived back in January, sick from our trip to Ecuador (I had an ER visit in Ecuador the day after Christmas!), and feeling like we needed a vacation from our vacation. I started Winter Quarter again at the University of Washington (did I mention I'm also in grad school?) and we started taking weekly trips to my mom's place to help her with things around the house and sort through the mail. One week at the end of the month she said we didn't need to come up and visit her. I thought that was weird, so I told her we would still be coming to visit.  That's when she told me that she had tripped over the cat and fell. She said she was okay, but didn't look good because she had bruised a lot. When we got there, we found my mom completely bruised from head to toe. We monitored her, but she was refusing to go to the walk-in clinic or the ER (she wanted me to take her to her primary care provider the next day). Towards the end of the day, she started getting really shaky and I could tell she was in pain. I couldn't leave her like that overnight, so I had Jon convince her she had to go in that night. (She listens so much better to her son-in-law sometimes!)
That night would once again change all of our lives.
February
After spending multiple hours in the ER, my mom was finally admitted to the hospital at 4am the next morning and was diagnosed with multiple brain bleeds and fractured ribs. Her electrolytes, potassium, and other levels were low as well. She would spend the next ~10 days in the hospital going through various stages of confusion, not recognizing me or Jon, sometimes thinking it was 1999 and that my dad was still alive. (This type of confusion is common with neuro injuries.) She finally turned a corner and from there the doctors recommended that she transition to a physical therapy rehab facility to regain strength and get her back to her baseline.
During this time, Jon and I decided that we weren't comfortable with her moving back home. She lives in an extremely isolated and rural area with no cell phone service or neighbors to check on her. Plus with frequent power outages, harsh winters, and her already delicate health situation, we were afraid that we would not be putting her in the best position. We started building a budget for her and looking at different senior living options for her that were close to our home. We eventually broached the subject with her while she was at her rehab facility. It was a difficult conversation but after a few days of conversations and showing her the budget, she did agree to move and let us pick a place for her. At the end of February, we moved her into her new apartment at Brookdale in Monroe.
Jon and his family got her apartment all set up prior to her arrival with all of the necessities: bed, couch, TV, linens, and snacks. That first weekend there, we took her back to her house and she was able to see the house for the first time in almost a month, visit her cat, and get anything else she wanted.
Little did we know at the time but I was sick. I had no symptoms yet, but by the next day I felt really sick. I stayed away from my mom, not wanting her to catch whatever it was that I had. A few days later I was fine and went to take her to a doctor's appointment. I thought that she was acting very strange, but figured maybe she was just being grumpy since it was the morning… As we would later find out after hours at urgent care and the ER, she had caught the flu from me, which set on very quickly and resulted in odd behavior in a senior citizen. She was quarantined to her new apartment for a week so as not to spread it to her new community.
March
March was another challenging month for us. Jon's grandpa passed away, but luckily we were able to have a small service for him in Oregon.
We had started hearing a lot more about COVID-19 and began to worry about what that meant for my mom living in a senior community. Her community was starting to restrict the number of visitors and how often you could visit, which we took as a signal that a shutdown would be coming. By mid-March, we'd quickly moved my mom's cat in to be with her, and just a few days later her community and the entire state of Washington were shut down due to the coronavirus outbreak.
By the end of the month, my school trip to France had been canceled, all of my schooling had been moved to online learning, and both of our jobs had transitioned to full-time remote working.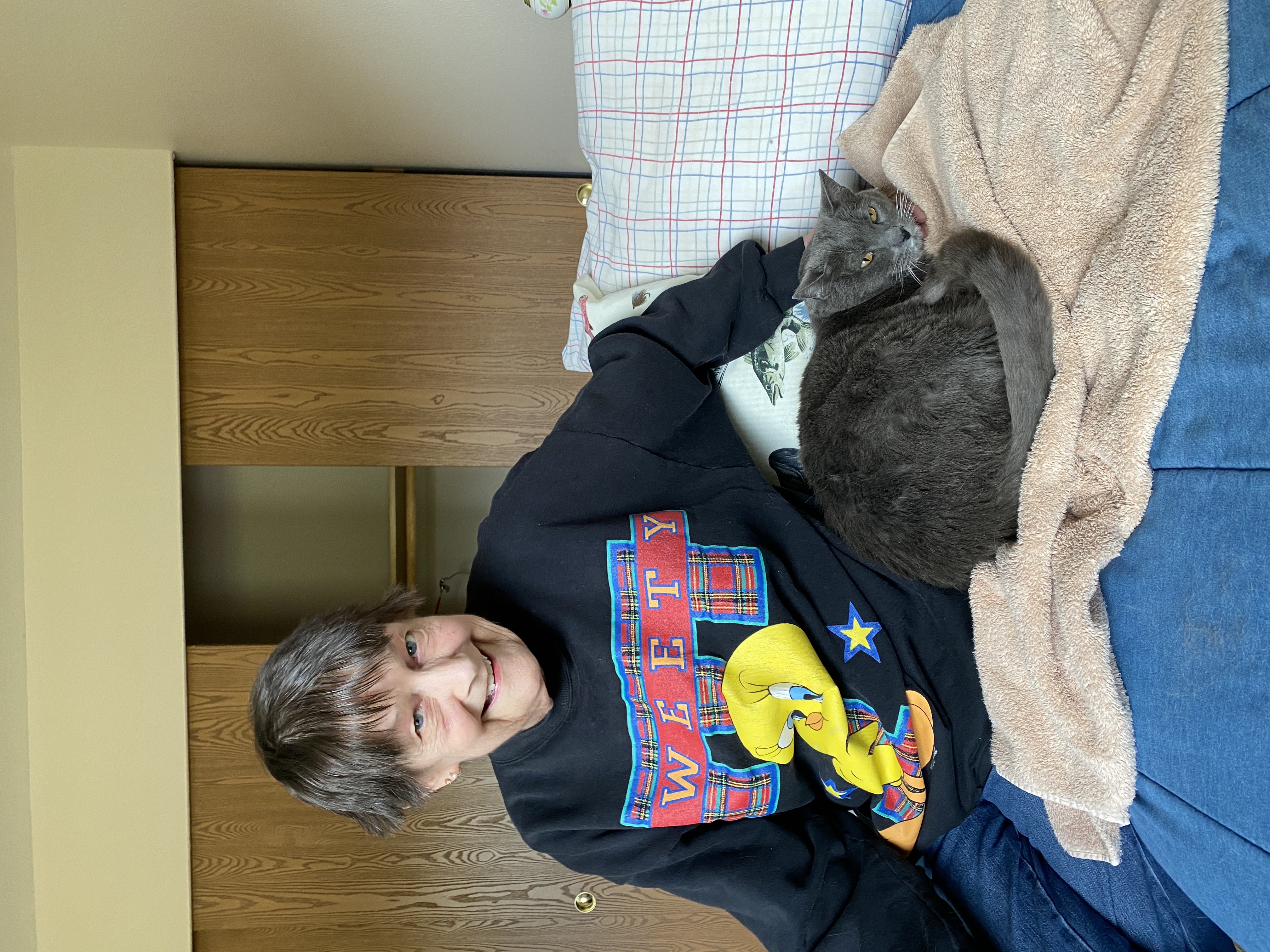 April – June
Honestly, after the chaos of the past few months, Jon and I were able to settle into a new groove with work from home. With my mom's health in a much better place, we could rest easy knowing that she was cared for. We've spent most weekends cleaning out my childhood home and working on the property. Our weeks are spent working, working out, and streaming TV shows. I've enjoyed the break from school this summer, and the time to reset on life.
July
But then we got a little stir crazy. After months of staying home, and quite a few canceled trips, we started wanting to get out, but do so safely. After our already rescheduled vacation was canceled again, we decided it was time to pivot and go in a different direction. So, we bought a travel trailer. Our next trailer renovation starts now and hopefully we'll be camping soon!