Orange County, California Travel Guide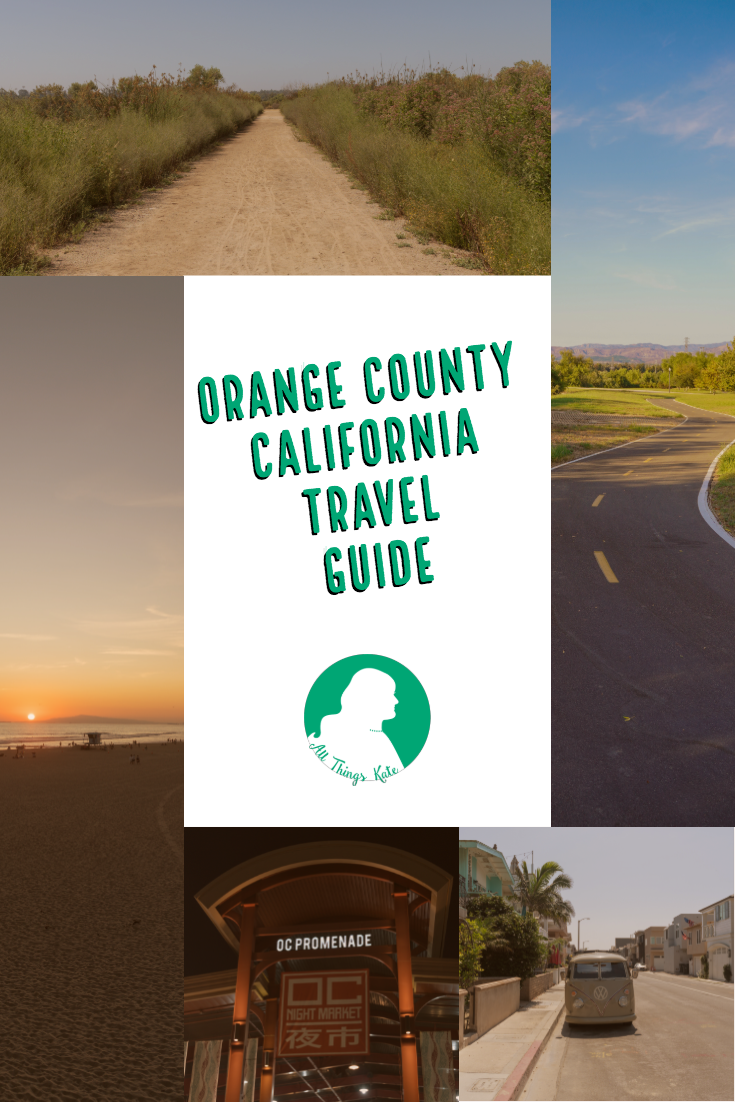 Created in partnership with Visit Huntington Beach, Travel Costa Mesa, and Destination Irvine
How to Get to Orange County
Orange County is well connected so you have multiple options for getting into Orange County. For those that are only a few hours away, Interstate 5 runs right through Orange County. For a more scenic drive, you can take highway 1 (or 101 north of LA) along the coast.
If you're farther away, the most convenient airport to fly into is John Wayne (SNA), which is in the middle of Irvine and Costa Mesa. For those coming from Seattle, there are multiple direct flights from SeaTac everyday aboard Alaska or Delta. Alternatively, you can also fly out of the new Paine Field airport aboard Alaska.
There are even options for taking the train to Orange County (Pacific Surfliner and Metrolink). With all of these options, you don't have much of an excuse not to go!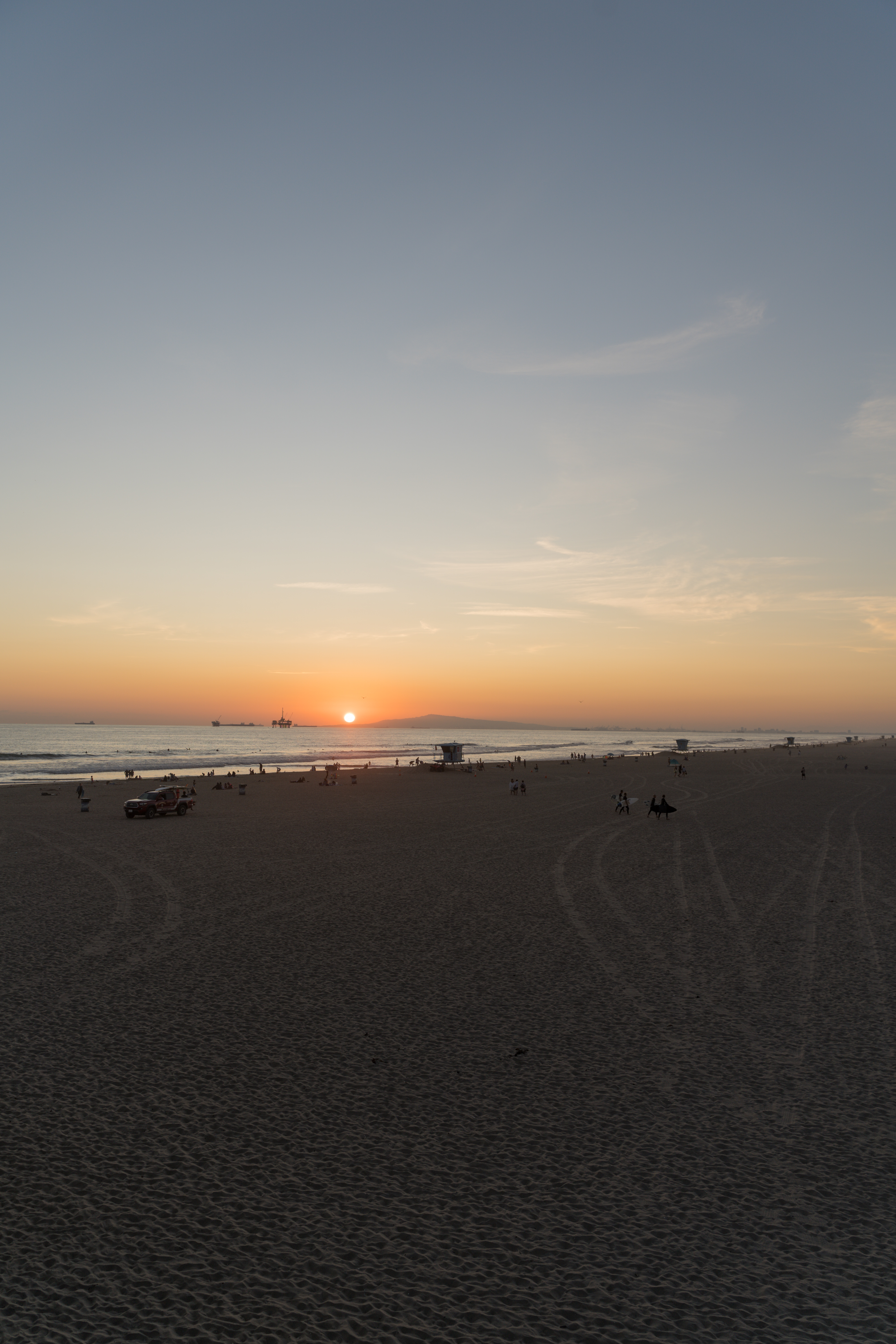 Orientating Yourself
Once you've made it to Orange County, you'll find yourself surrounded by several regions.  We're going to focus on just a few that are close to each other:
Irvine – a multi-cultural community with food from around the world and plenty of outdoor activities!
Costa Mesa – Orange County's "City of the Arts" features amazing shopping and art!
Huntington Beach – Surf City USA offers year-round sun, consistent waves, shopping, dining, many other activities on the beach!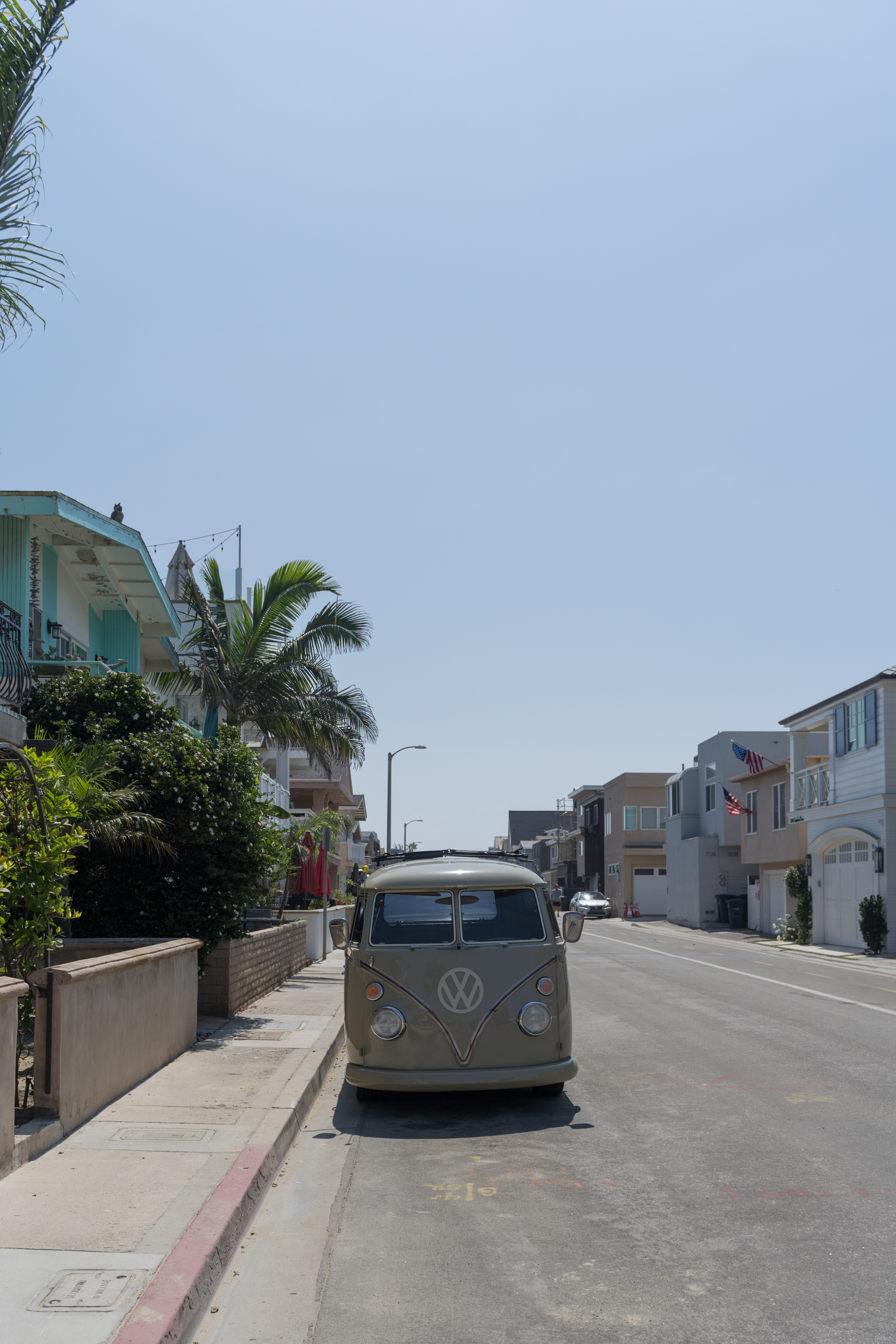 Where to Stay
AC Hotel by Marriott (Irvine) – Centrally located and sporting a modern flair with plenty of amenities, we can tell you from personal experience that this is a great location to spend your nights.
Hyatt Regency (Huntington Beach) – It's hard to imagine anything more grand than this hotel! Whether you come to spend the night or just to spend a couple hours during the day, you won't be disappointed.
Paséa Hotel (Huntington Beach) – Not to be outdone, this luxurious contemporary hotel also features all the comforts you could need, night or day!
Hilton Hotel (Huntington Beach) – With tall balcony windows looking out to the ocean, you'll feel more relaxed as soon as you step into your room.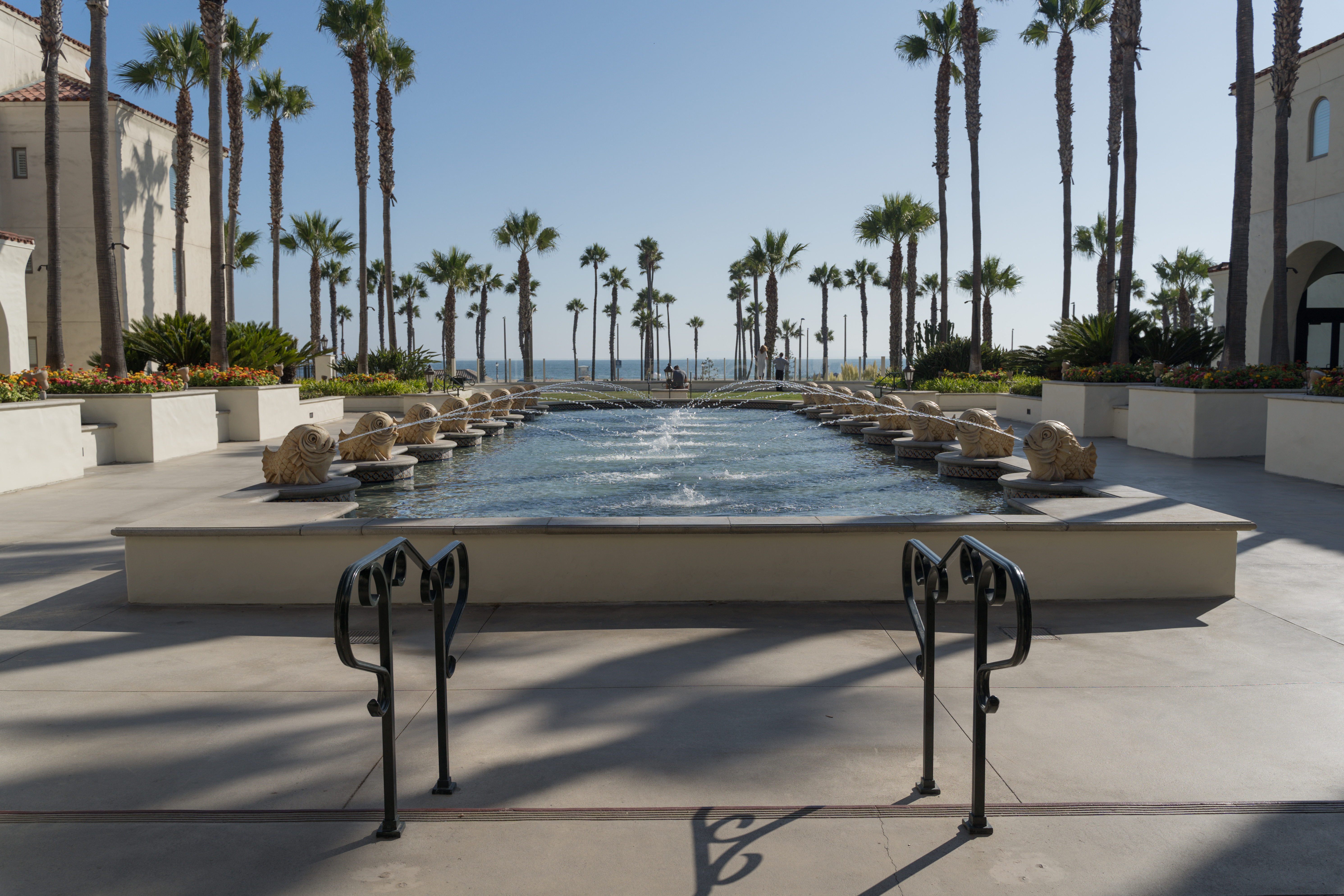 Fun Things To Do
Bike Rentals (Huntington Beach and Irvine) – The popular place to rent bikes is in Huntington Beach (check out Toes on the Nose at the Hyatt Regency), where you can ride along the beach trail with views of the ocean all the while dodging beach-goers crossing from the parking lots. However, for a more relaxing ride, go over to Irvine where they feature nearly 70 miles of off-street bike trails in lush and calm environment. (And to turn up the fun, rent an electric bike from Pedego in Irvine!)
Rock Climbing at Rockreation (Costa Mesa) – Create fun for the whole family by spending a couple hours climbing! Rockreation features numerous climbing walls of varying levels with experienced assistants to help you reach the top.
Massages and Spa at Hyatt Regency (Huntington Beach) – For the ultimate in relaxation, take in a massage at Pacific Waters Spa inside the Hyatt Regency in Huntington Beach.
Shopping (Everywhere) – Make sure to save some room in your schedule for shopping. There are so many different options for shopping that I've broken them out into their own section below.
Go for a stroll (Costa Mesa and Irvine) – You'll find many good places to go hiking and walking around Costa Mesa and Irvine. We found that we spent quite a bit of time at San Joaquin Wildlife Sanctuary and Quail Hill in Irvine, but be sure to also checkout Fairview Park and Diego Sepulveda Adobe in Costa Mesa. Just be forewarned that the sun gets bright out in the middle of the day so pack sunscreen – or do like we did and save it for the morning or the evening.
OC Night Market (Costa Mesa) – On three separate nights during the summer, the Orange County Fairgrounds come alive with thousands of people descending upon a multitude of food vendors (many of them Asian themed). You'll find foods that you would have never imagined there! Be sure to bring plenty of cash and spend a bit of time also looking through the artwork vendors.
OC Swap Meet (Costa Mesa) – If you find yourself with a bit of spare time, check out the OC Swap Meet in Costa Mesa. It's free to park and go around the booths. Much of it you'll likely pass on if you're not a local, but dig around and you might just come away with a unique souvenir.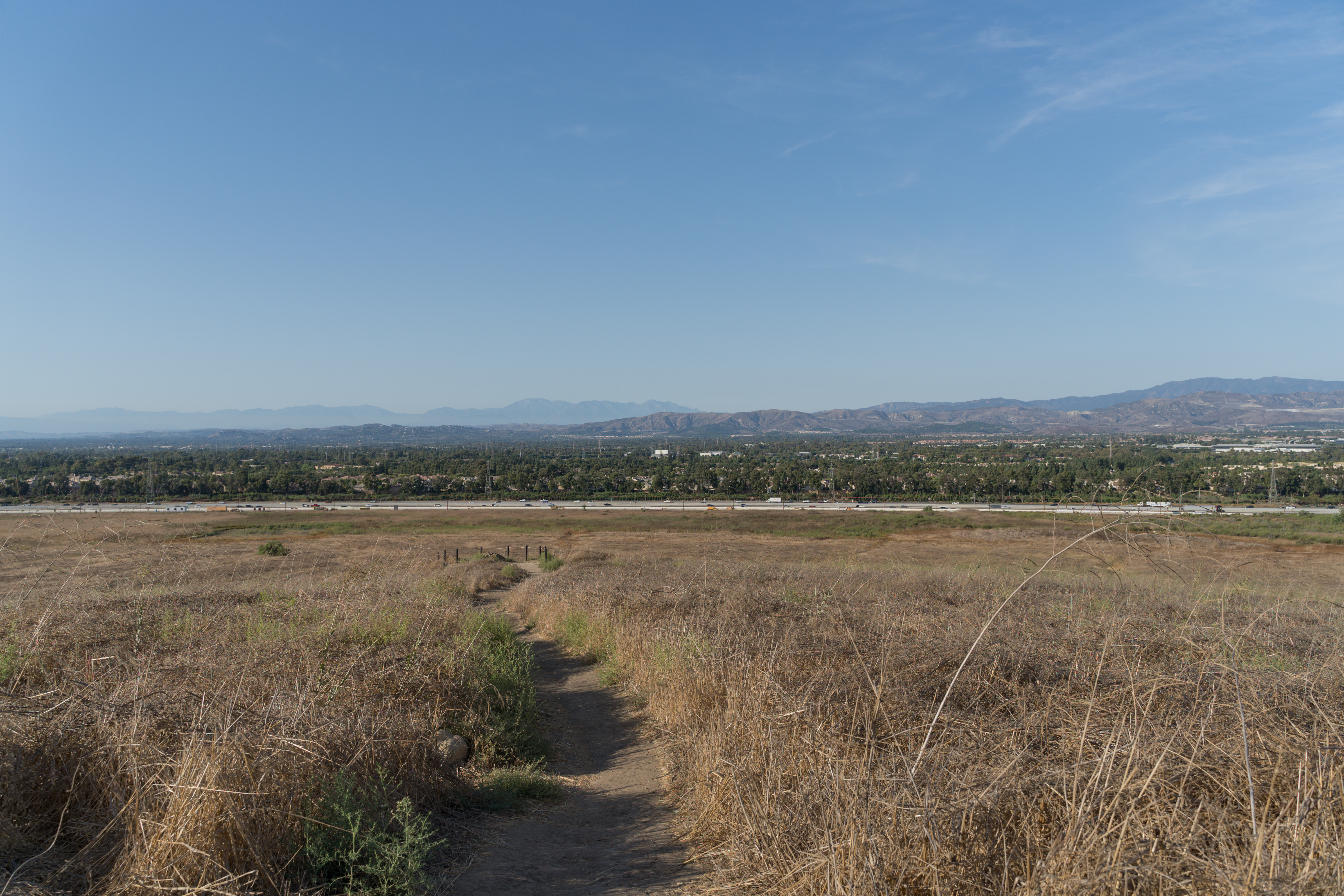 Good Places to Eat
Andrei's Conscious Cuisine & Cocktails (Irvine) – If you only do one thing from this guide, make it Andrei's! Andrei's serves up absolutely delicious food in a great atmosphere all while supporting fantastic causes. Don't be afraid to try something new because everything on the menu is incredible.  For example, we don't like mushrooms but their mushroom steak fries are amazing. And stick around for dessert: not only is the California Dream Bar instagram-worthy, it's also heavenly!
OC Night Market (Costa Mesa) – I know I mentioned it already, but the OC Night Market is a meal experience you only rarely get in your life. It's like your county fair, but with some outlandish food creations.
Duke's (Huntington Beach) – If you like your seafood and your sunsets, check out Duke's at Huntington Beach because they have the best sunset views around.
Ola's (Huntington Beach) – We recommend stopping by Ola's for lunch when they serve up some excellent mix and match tacos of all different varieties.
Watertable at Hyatt Regency (Huntington Beach) – While they're open all day long, we stopped by for breakfast and enjoyed their magnificent creations. Jon recommends the Lavender French Toast. But if you can't decide, they also have a buffet option.
Snow Monster (Irvine) – Never forget about dessert! Snow Monster serves up custom macaron ice cream sandwiches- you choose the cookie type and the ice cream flavor and watch as they make your sandwich in front of you.
Eggslice (Costa Mesa) – They're a pop up breakfast bar inside of Shuck Oyster Bar in The OC Mix. They're breakfast sandwiches are both unique and delicious!
Vitaly and The Camp (Costa Mesa) – If you're in the mood for some good Italian food, head over to The Camp and visit Vitaly. The ambiance is great and the food more than satisfies. Then be sure to wander around the rest of The Camp!
Tokyo Table (Irvine) – If you're feeling like Japanese fare, take a look at Tokyo Table. They feature a wide ranging menu with plenty of good tasting options.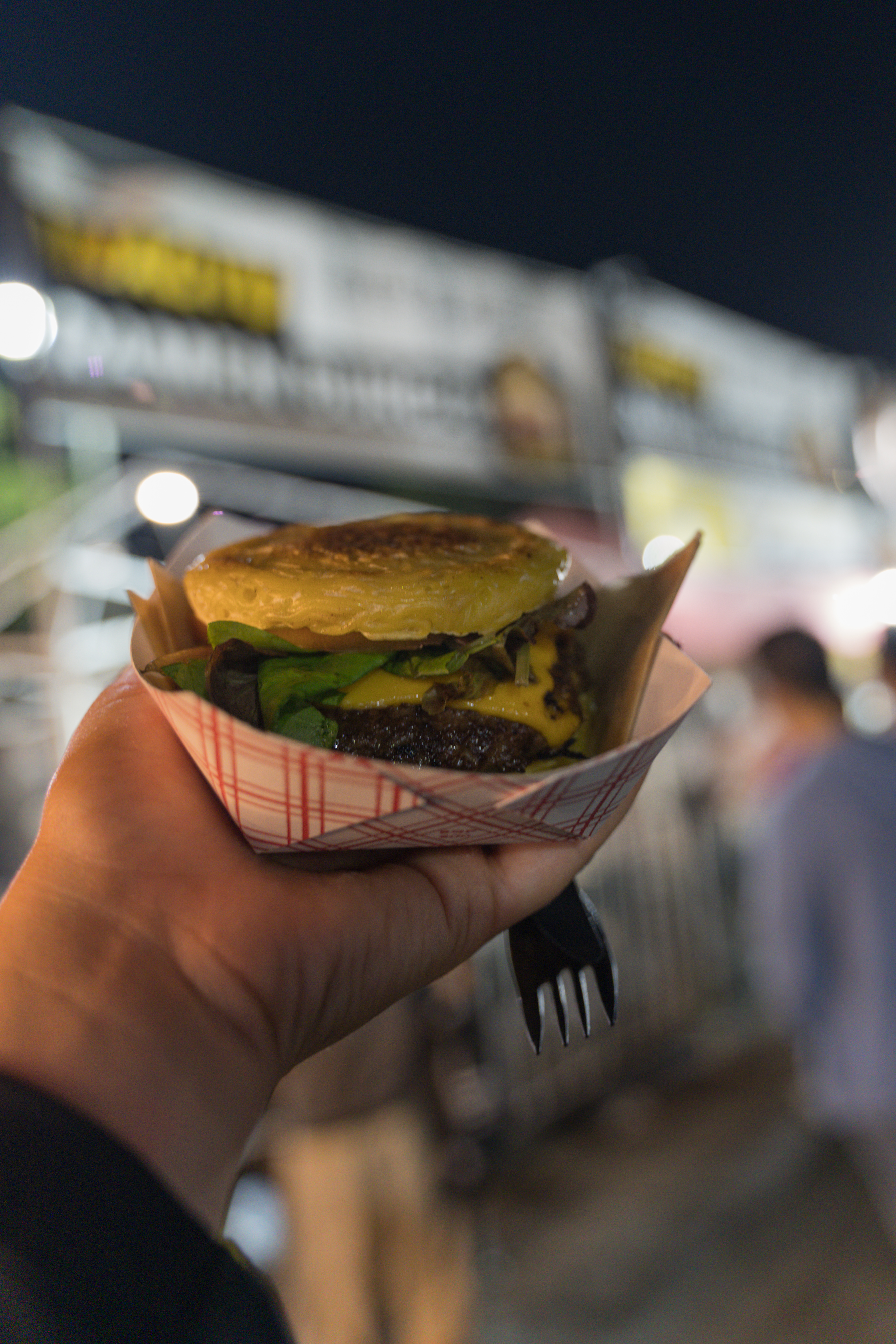 Best Places to Shop
The Camp (Costa Mesa) – After filling up one of the myriad restaurants at The Camp take some time to wander through the other stores and shops that make up the green campus that is The Camp site.
The LAB (Costa Mesa) – Billed as the "Anti-Mall", you'll find The LAB across the street from The Camp. With stores such as Buffalo Exchange and Urban Outfitters, you'll find this outdoor site an alternative to some of the more traditional retail establishments.
SOCO and the OC Mix (Costa Mesa) – A collection of restaurants, showrooms, and shops. Within SOCO is The OC Mix, a group of shops and a food hall. On Saturdays, enjoy a Farmer's Market from 9am-1pm in the main parking lot just outside The OC Mix.
South Coast Plaza (Costa Mesa) – Be prepared to spend some time at South Coast Plaza as it's the largest shopping center on the West Coast and the highest grossing planned retail center in the entire United States! With 275 stores spread out across multiple floors and multiple buildings, you could easily spend half a day or more just shopping!
Pacific City (Huntington Beach) – When you need a break from the beach, cross the street to the Pacific City shopping plaza. There are two outdoor floors of boutique retailers to wander through.
Pier Plaza Art Afaire (Huntington Beach) – Don't miss the artists fair right by the pier in Huntington Beach. You'll find many unique gifts and souvenirs. I personally loved the booth, "Not Made in China" for her flowing sun dresses.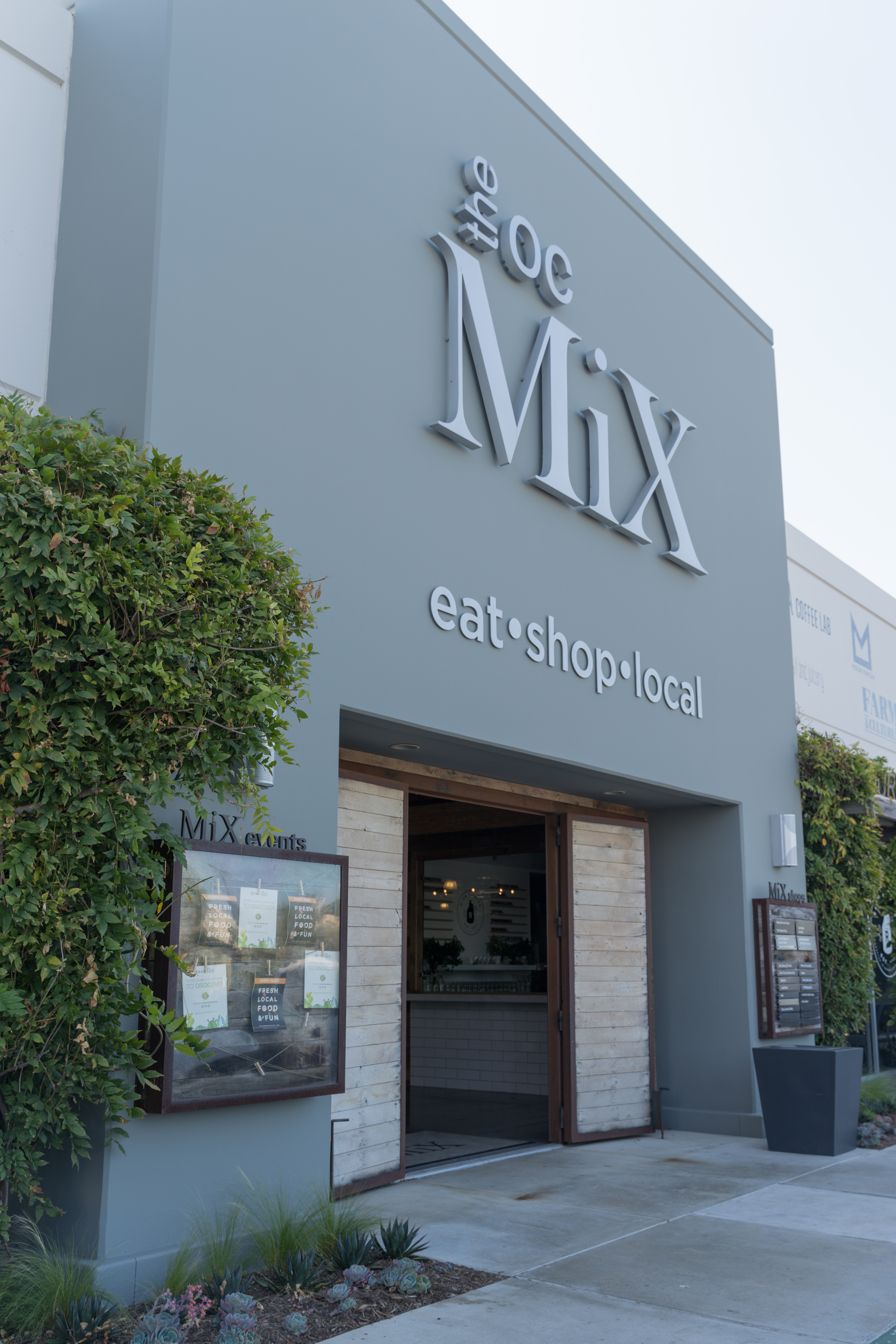 Created in partnership with Visit Huntington Beach, Travel Costa Mesa, and Destination Irvine