How to Spend Summer in Phoenix, Arizona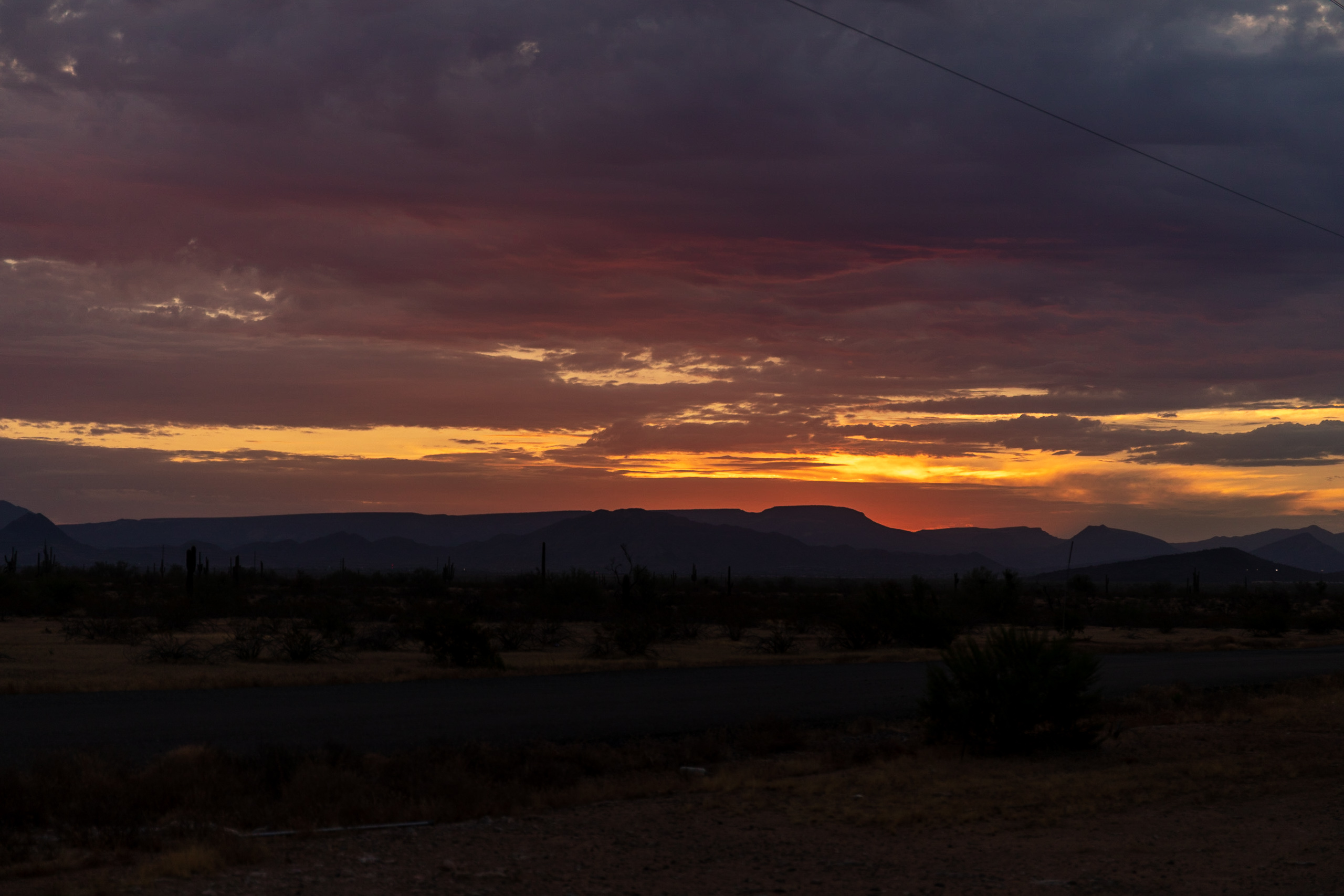 Created in partnership with Visit Phoenix

Phoenix is the capital of Arizona and is the only state capitol to have more than 1 million residents. With warm temperatures all year round, Phoenix is a popular destination for those looking to enjoy the sun and explore the desert!
Check out my Instagram story highlights to see snippets from my adventures in Phoenix and my IGTV  for 4 summer adventures in Phoenix.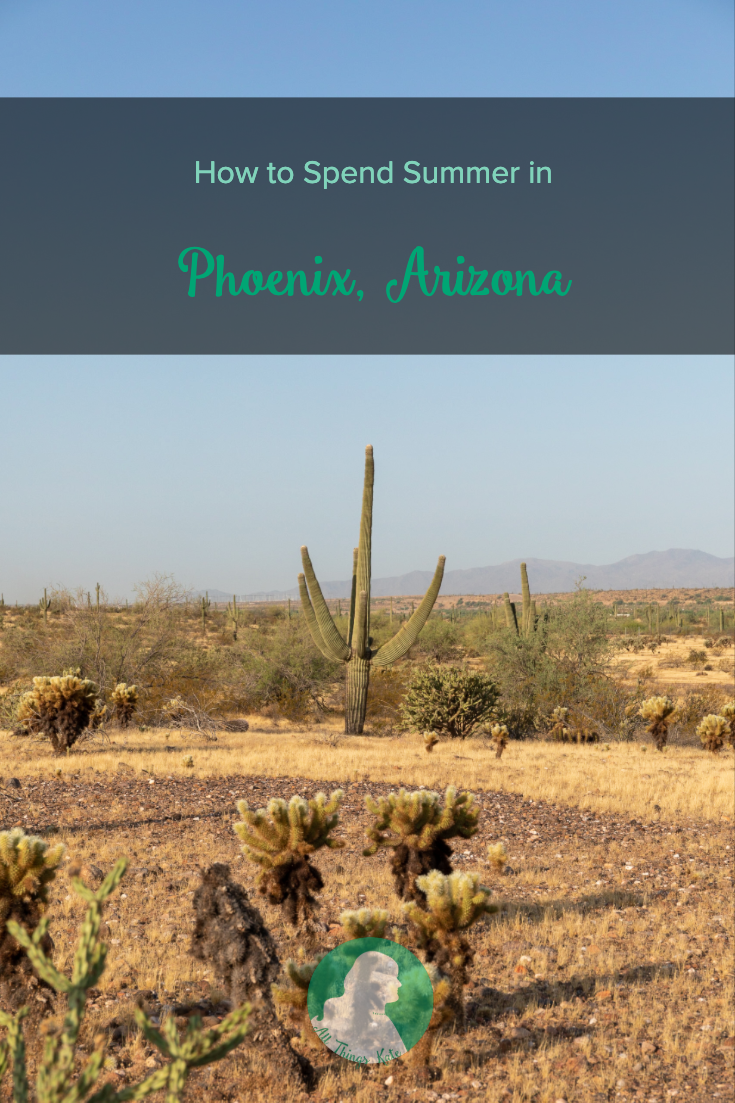 How to Get to Phoenix
For those coming from Seattle, you can catch direct flights from both Sea Tac and Paine Field. Plan on renting a car if you would like to explore Phoenix and the surrounding area.
Where to Stay
While there are many great options in Phoenix and the surrounding area, below are my two recommendations on where to stay:
Hampton Inn & Suites Downtown Phoenix – Located in the heart of downtown Phoenix, the Hampton Inn & Suites is walking distance to the Phoenix Convention Center, ASU, and venues like Chase Field and Talking Stick Resort Arena. You can also walk to the Phoenix murals and great eateries like Matt's Big Breakfast and The Dressing Room. At less than one block from the Phoenix Light Rail, you can easily explore downtown Phoenix and connect to Phoenix Sky Harbor International Airport. Breakfast is included and the waffles are delicious!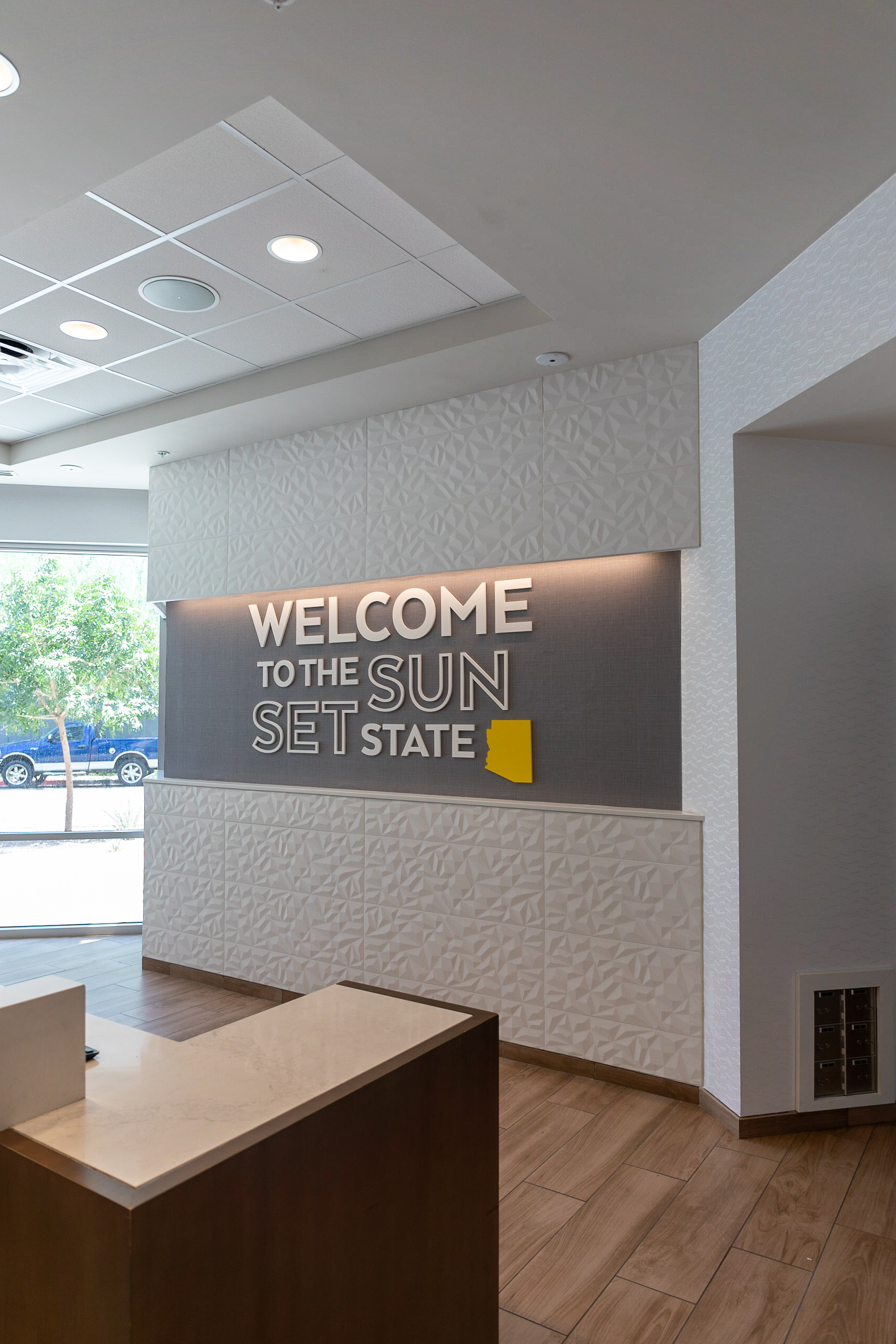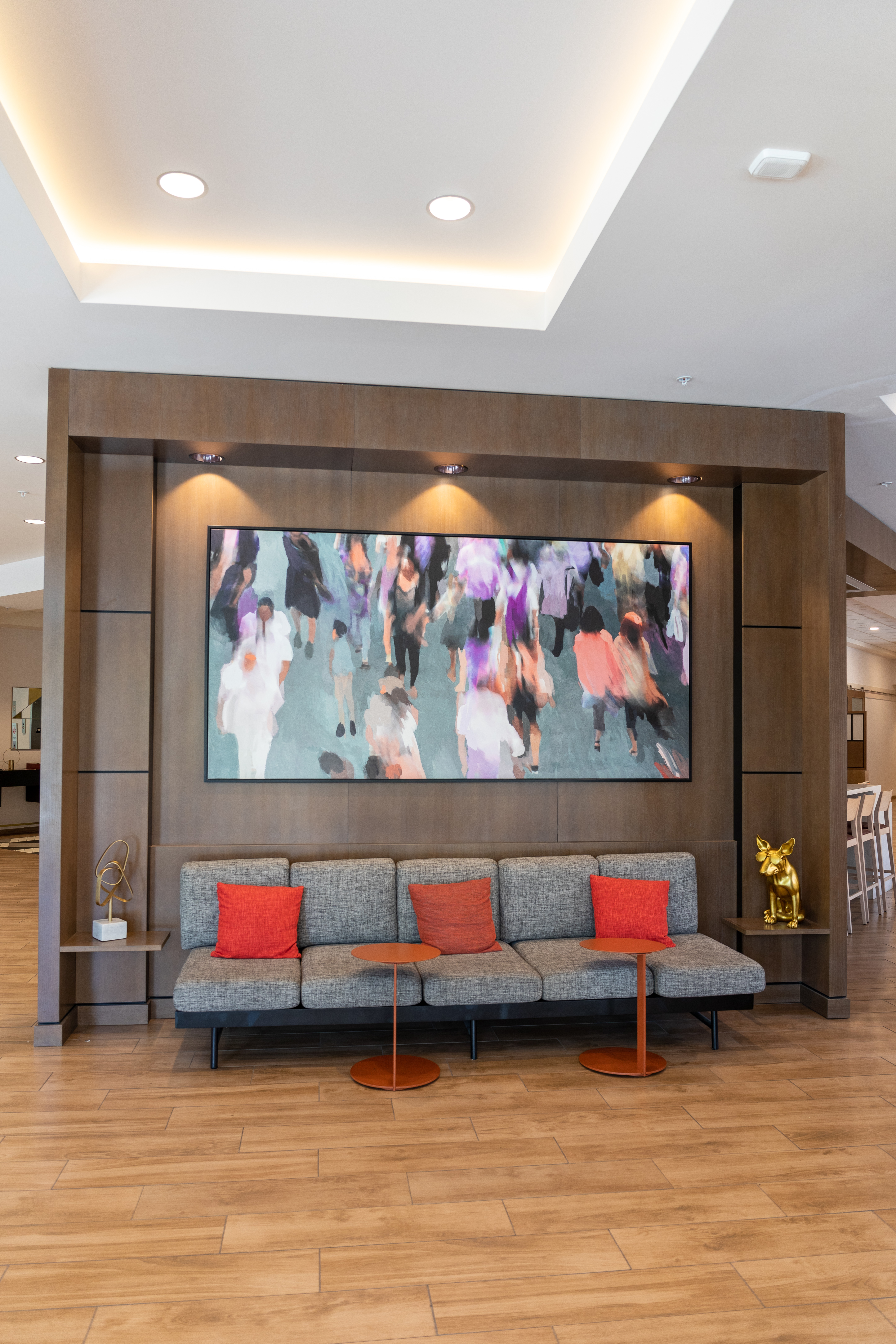 The Scott Resort & Spa – Located in the heart of downtown Scottsdale, The Scott Resort & Spa is an oasis in the Southwestern desert. When you stay here, definitely plan to spend at least one day enjoying all the comforts of the resort. With two pools, a full-service spa, and a delicious bar and restaurant on site, you can have a rejuvenating day before exploring more of the surrounding area. Read more about my stay at The Scott here + get 10% off with code ALLTHINGSKATE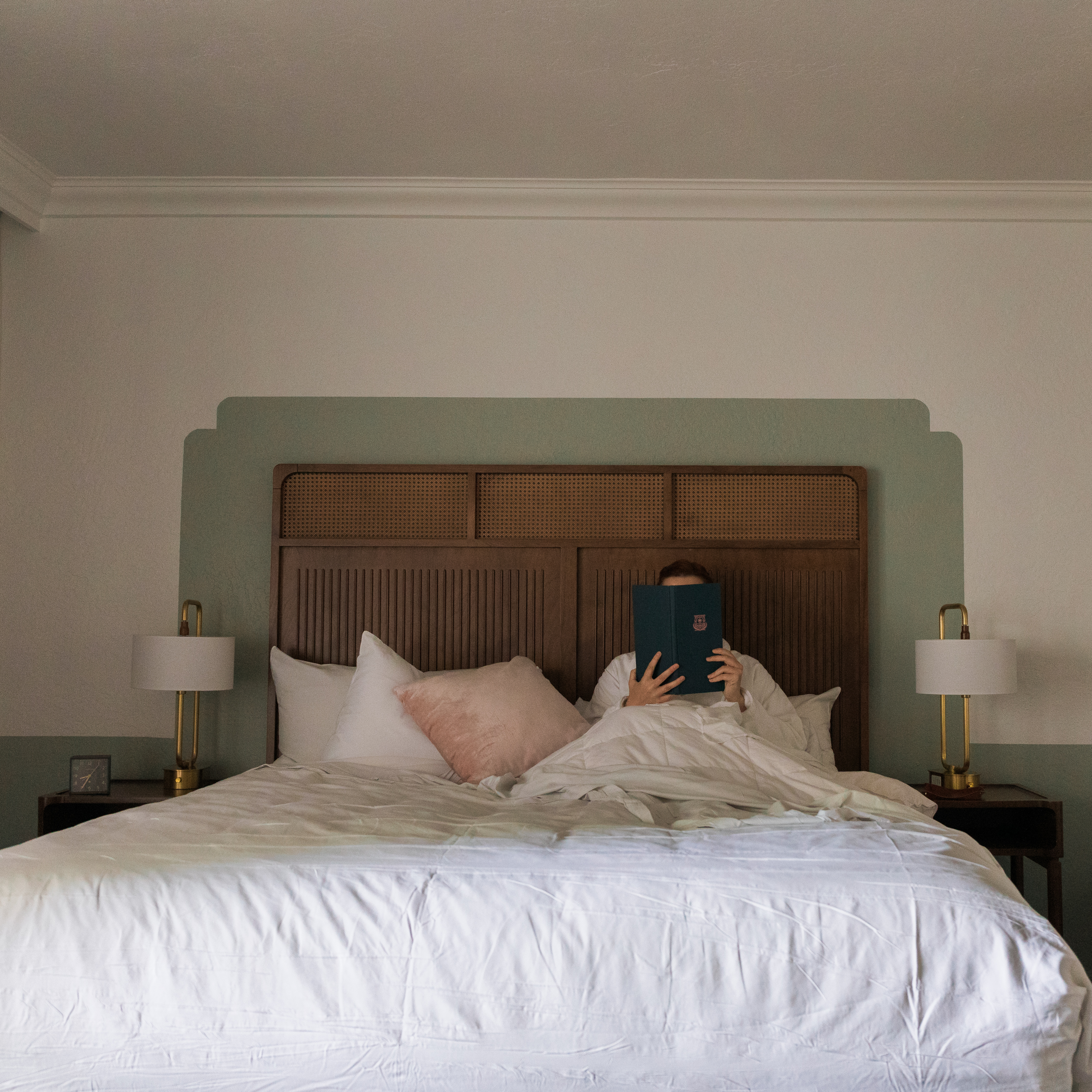 Fun Things To Do
Phoenix Murals – Phoenix is filled with beautiful, colorful murals. Walking through downtown you can get a view of many, but be sure to come back at night and get a different perspective on the art.
AZ Pedal Cab – A unique tour that gives you an inside look at Phoenix from a different point of view. Billy, the owner may tell some tall tales, but he will keep you captivated with his stories while showing you some hidden gems in downtown Phoenix.
Hot Air Balloon Ride – Float over the Sonoran Desert in a hot air balloon! You'll see local wildlife, plants, and landmarks. Upon landing, enjoy breakfast with the crew. It's truly a one-of-a-kind experience, and even if you've done a hot air balloon before, it's a completely different experience in new landscape.
Kayaking with Saguaro Lake Ranch – The historic Saguaro Lake Guest Ranch is one of the most scenic guest ranches in the Southwest. Kayak down the Lower Salt River in the Tonto National Forest. In addition to kayaking, the Saguaro Lake Ranch offers other adventures like horseback riding and tubing. Plus, you can stay on the property as well!
Heard Museum – The internationally acclaimed Heard Museum is one of the best places to experience the cultures and art of American Indians of the Southwest. Located on Central Avenue in downtown Phoenix, the museum hosts 200,000 visitors a year. The museum's 11 spacious exhibit galleries and beautiful outdoor courtyards feature outstanding traditional and contemporary American Indian art.
Stargazing – Take a look at the night skies and see planets and stars from a new perspective.
Taliesin West – Taliesen West is one of eight of Frank Lloyd Wright's major works to be named a UNESCO World Heritage site. Nestled in the desert foothills of the McDowell Mountains, this National Historic Landmark was formerly Wright's winter home and the headquarters of the Taliesin Fellowship. It was built and maintained almost entirely by Wright and his apprentices.
Top Golf – Located in Scottsdale, Top Golf is filled with entertainment for any occasion, or just because!
Camelback Mountain – Two strenuous trails lead to the top of Camelback Mountain. If you go in the summer, make sure to pack plenty of water and go early before the heat of the day sets in.
Desert Botanical Gardens – Showcasing the beautiful desert plant life, the Desert Botanical Gardens feature 140 acres of beautiful gardens.
Wrigley Mansion – Originally owned by the Wrigley family, this beautiful mansion has been restored and features a restaurant and bar, and can be rented out for weddings and events. You can also sign up for a guided tour to just view the property.
Neon Walk in Gilbert – Walk along main street in Gilbert at night to view the beautiful neon signs in their full glory.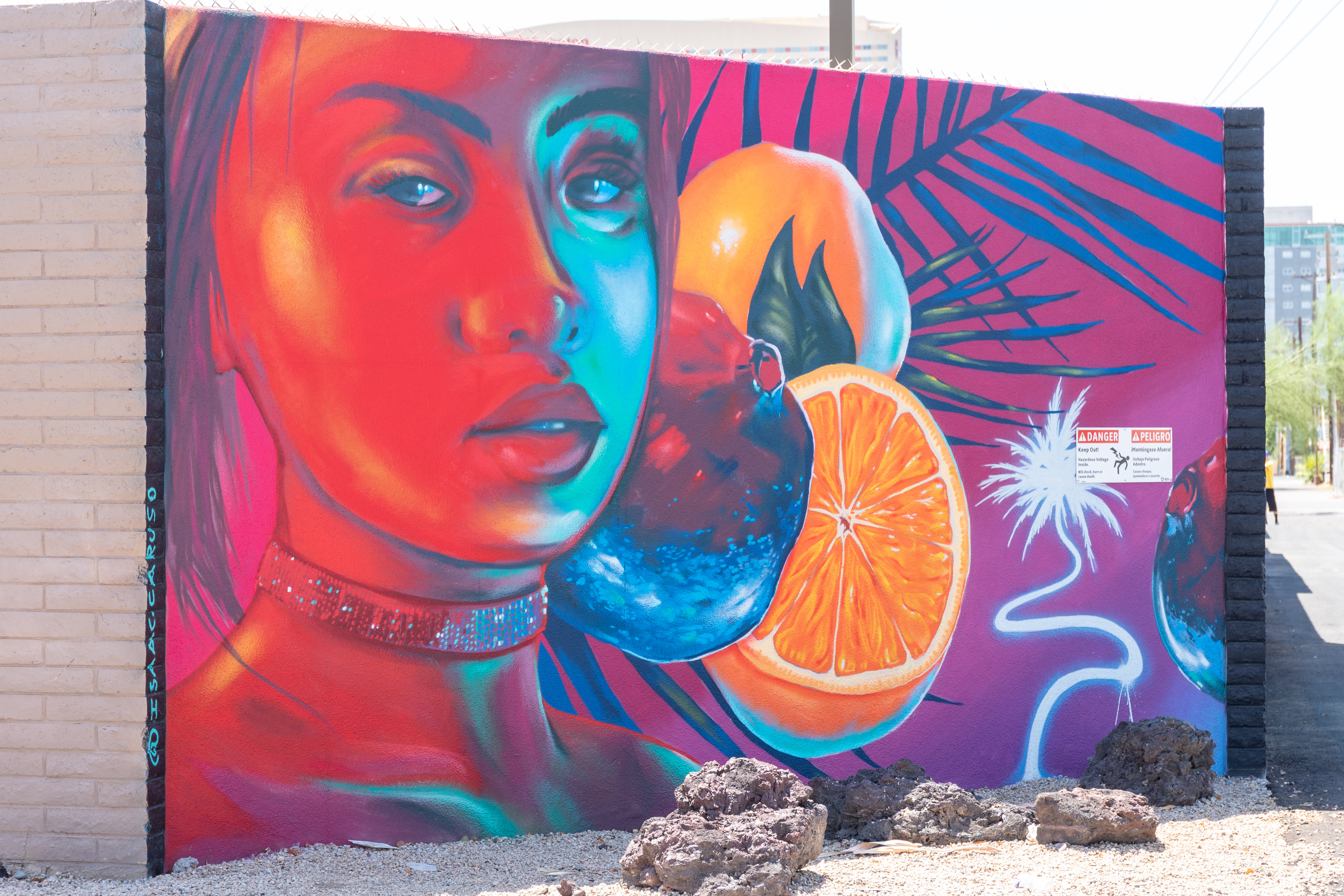 One of the beautiful murals in Downtown Phoenix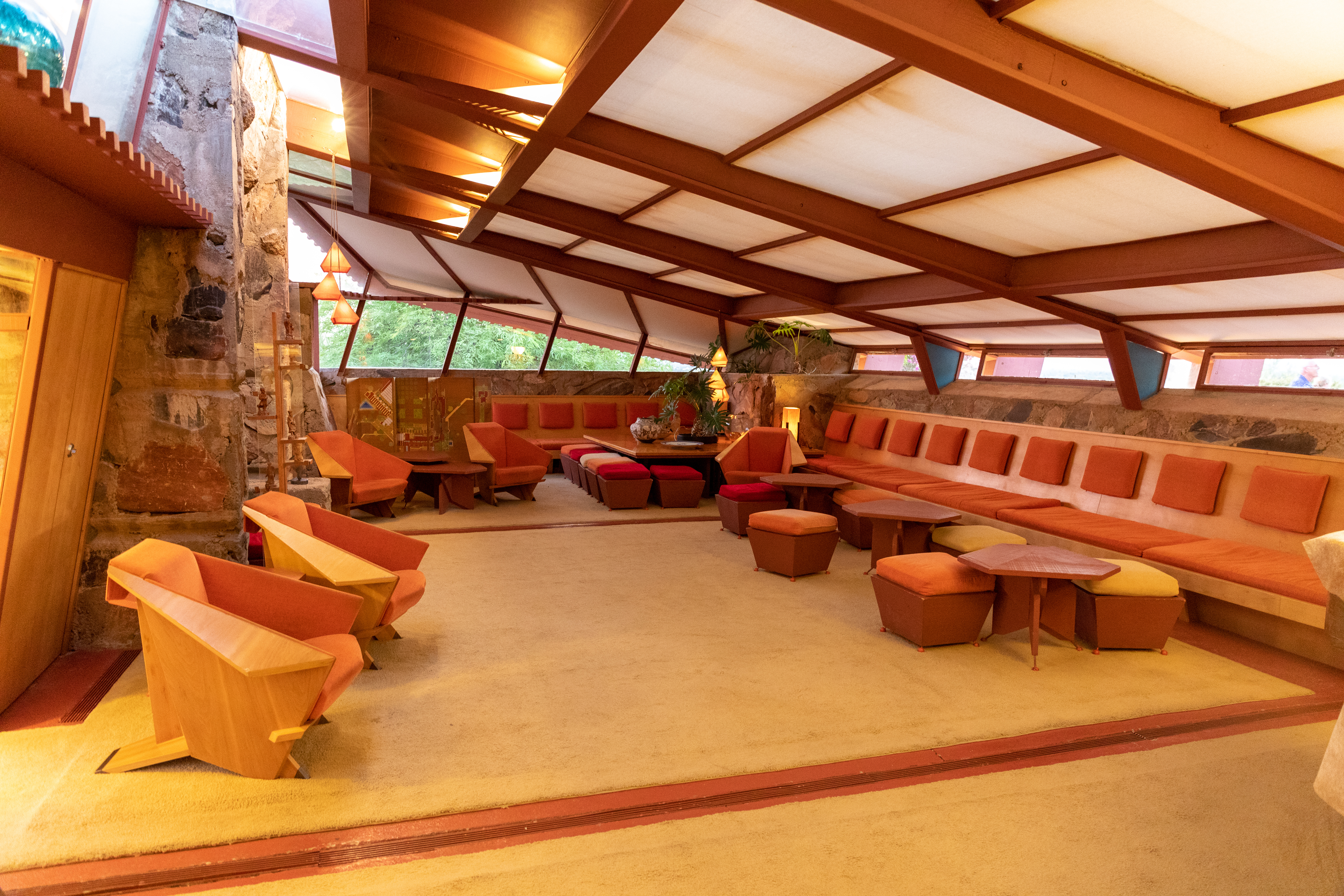 Taliesin West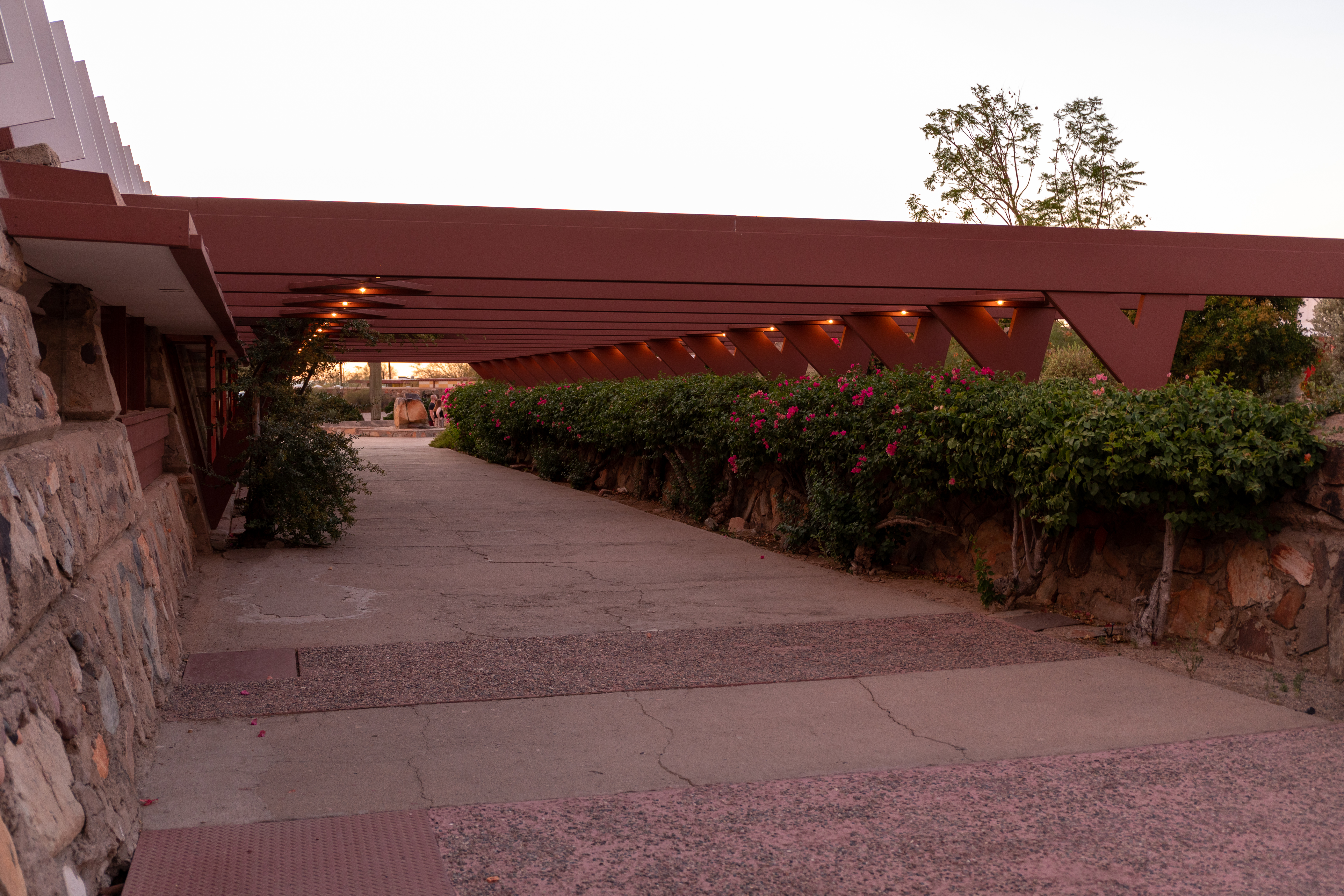 Taliesin West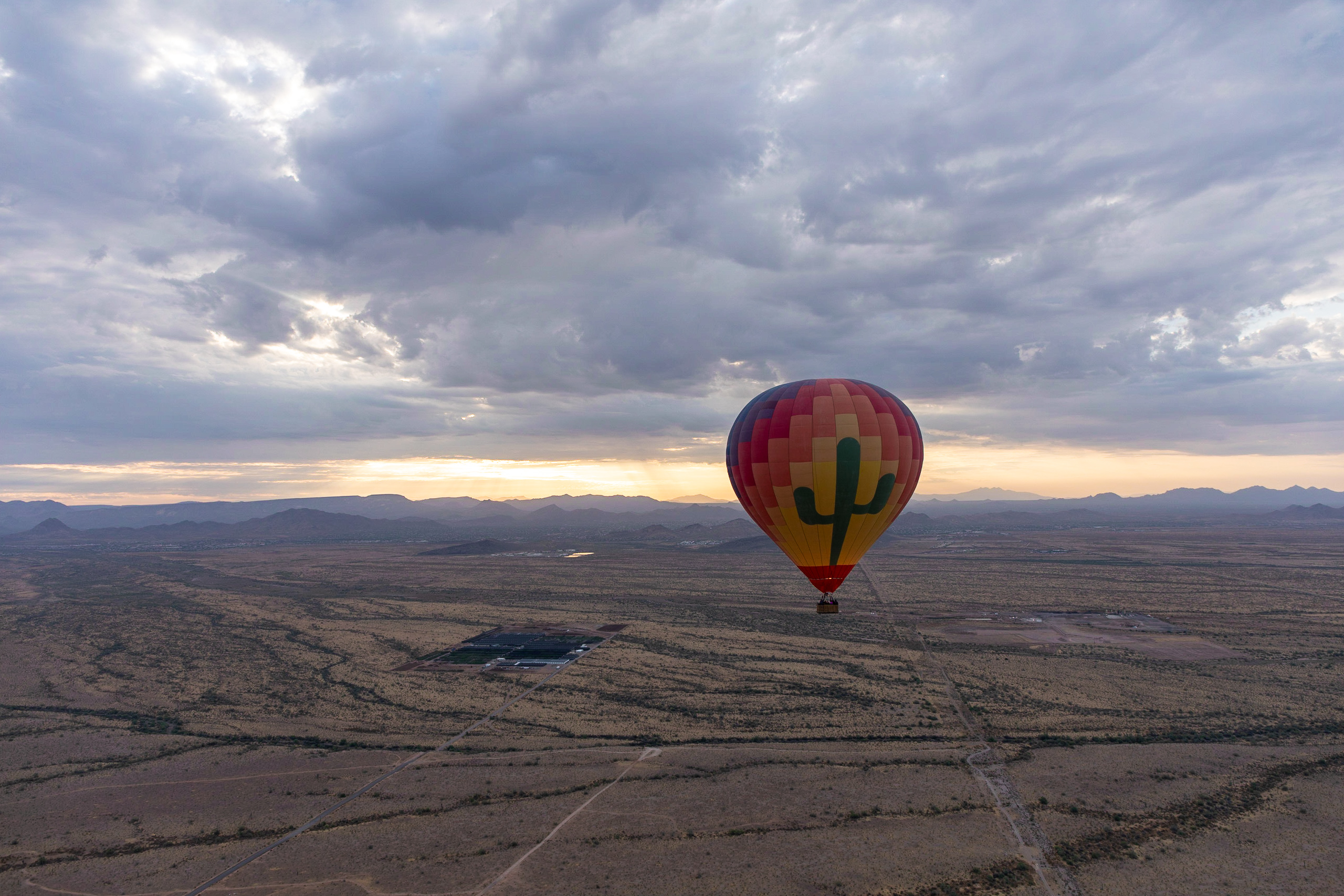 Hot Air Balloon Ride
Good Places to Eat
Downtown Phoenix:
Matt's Big Breakfast – The best breakfast in Phoenix. Make sure you get the homestyle fries and griddle cakes!
The Dressing Room – Breathing new life into Roosevelt Row, the space has been reimagined into a social hub. Order the RoRo burger and while you wait for your food, wander through the space looking at the art. Also, pop into Be Coffee for your coffee fix.
The Breadfruit & Rum Bar – Award-winning modern Jamaican cuisine in an elegantly casual and tropical setting. The old style bar creates the perfect ambiance and offers both alcoholic and non alcoholic concoctions.
America's Taco Shop – Who doesn't love tacos? Enough said.
The Duce – You have to see The Duce to understand what it is… It's a warehouse turned bar, a soda fountain, an old-school gym and boxing ring, and so much more! There are so many games, activities, and exciting things to do that you will find it hard to leave. Plus, the food is delicious. Bring a large group so you can try everything on the menu and get the dessert – the cinnamon cheesecake is incredible.
Paz Cantina – A modern taqueria in downtown Phoenix with a great ambiance to hang out.
Gadzooks – Redefining the enchilada and bringing great Mexican food to the masses, Gadzooks is a delicious stop.
Pizzeria Bianco – Started nearly 30 years ago, Pizzeria Bianco now has two locations in Phoenix.
Welcome Diner – A farm to table American fare diner. The tasty homestyle brunch and dinner menus offer a Vegan and Vegetarian selection as well.
Cibo – An urban pizzeria with homemade pastas and pizzas that will fill your Italian craving.
Oregano's Pizza Bistro – An old style pizzeria with a 50s vibe that serves fantastic pizza.
Arrogant Butcher – Tasty charcuteries, delicious entrees and delectable desserts.
The Vig – Stop in for brunch, lunch, or dinner. For brunch try the chorizo burrito or cinnamon skillet and for lunch or dinner give the burgers or pozole a try.
Fez – The Fez has good burgers in unique flavor combinations like the spicy nacho burger and the balsamic bleu burger. They've also got a great happy hour!
Lo Los Chicken and Waffles – Southern soul food at its finest, LoLo's is committed to creating the best chicken and waffles around.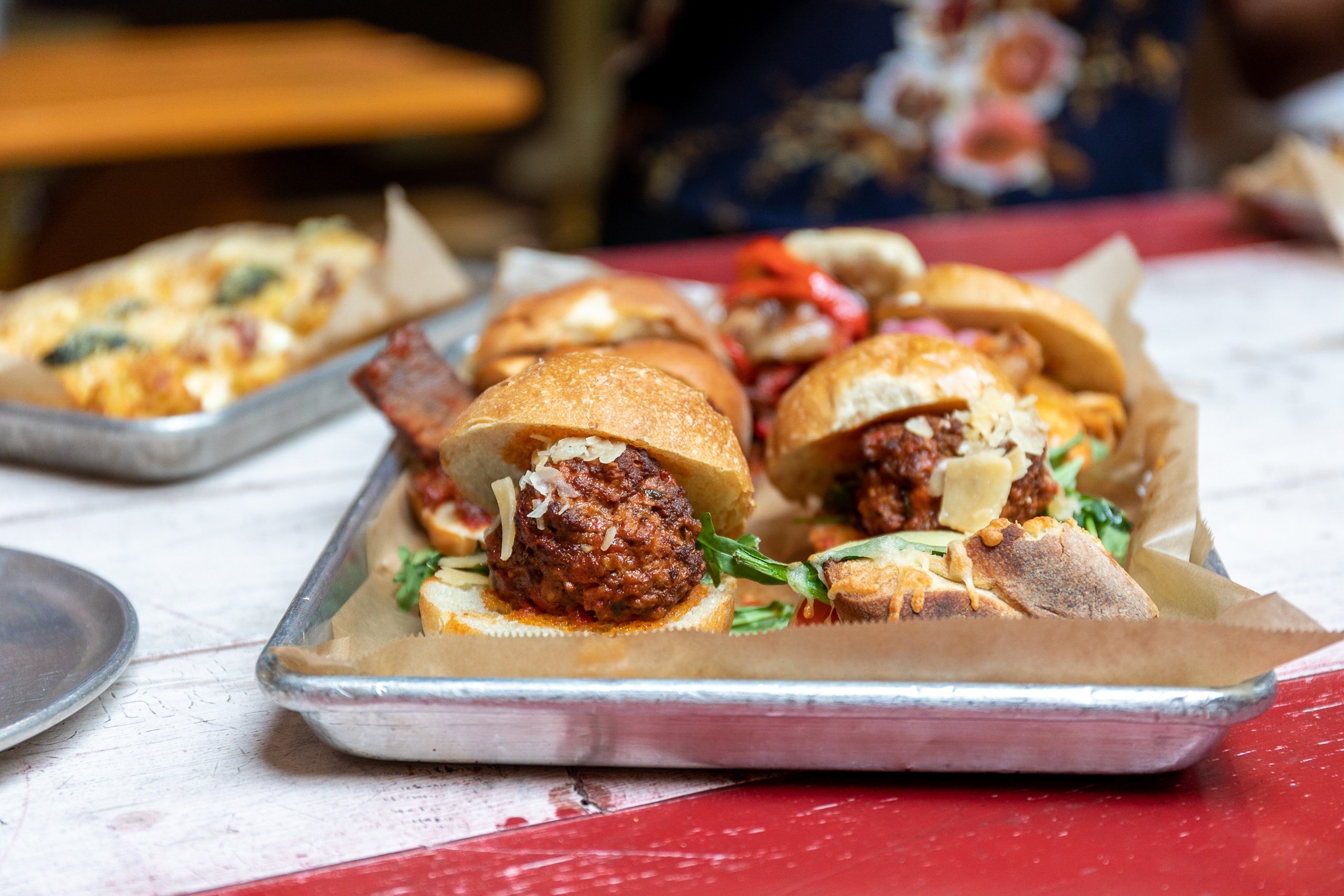 Lunch at The Duce

Just Outside Downtown Phoenix: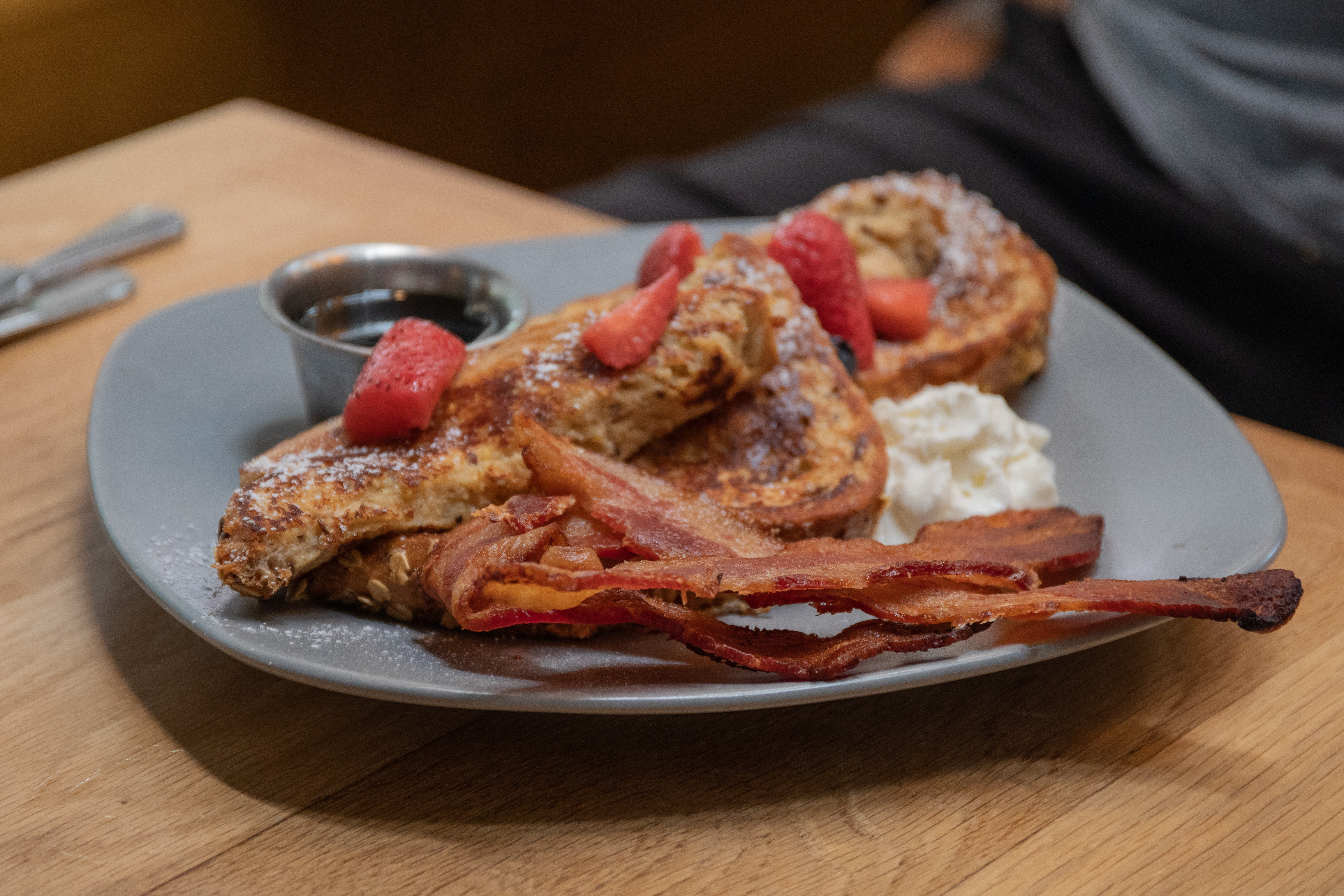 Breakfast at The Canal Club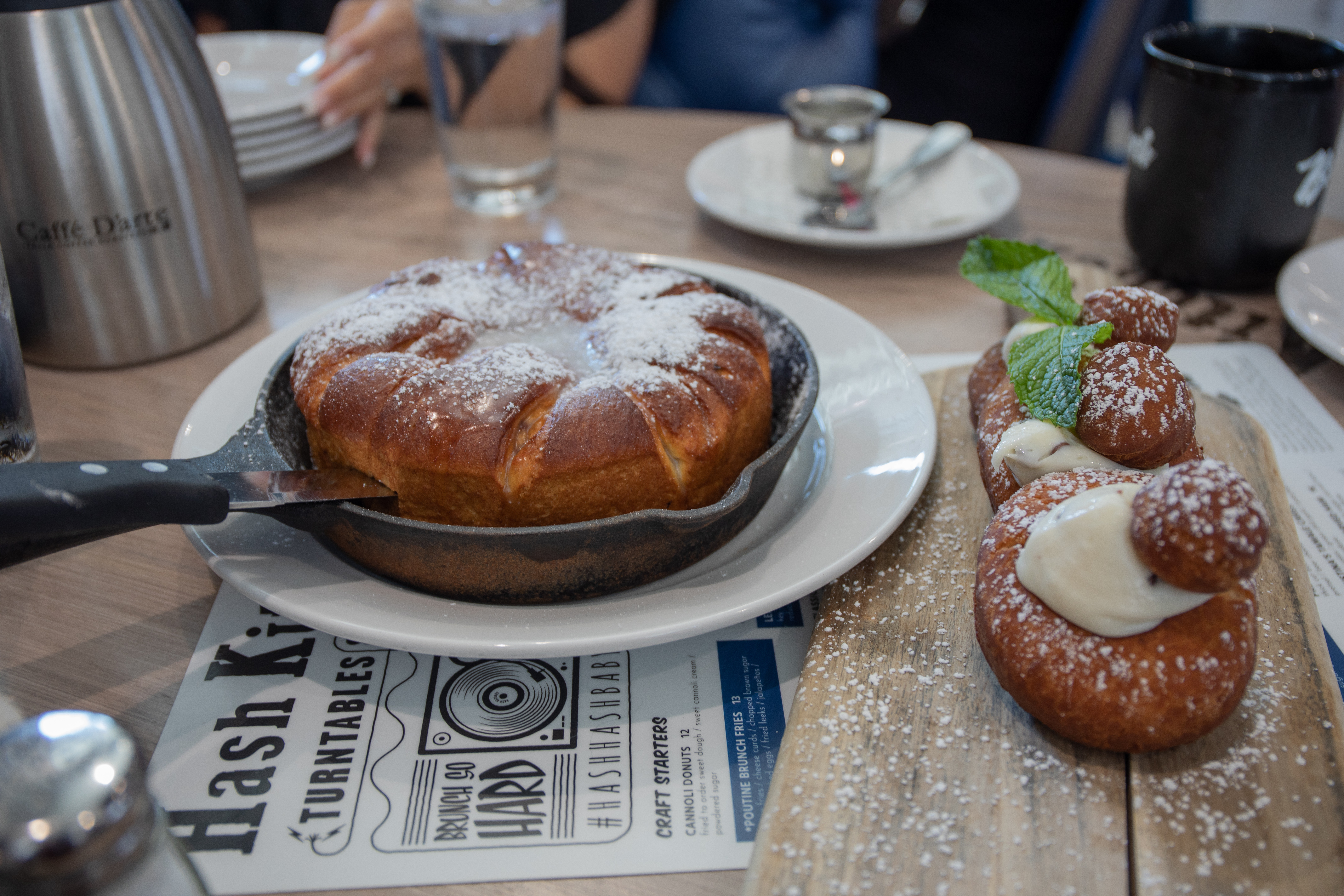 Monkey Bread & Cannoli Donuts from Hash Kitchen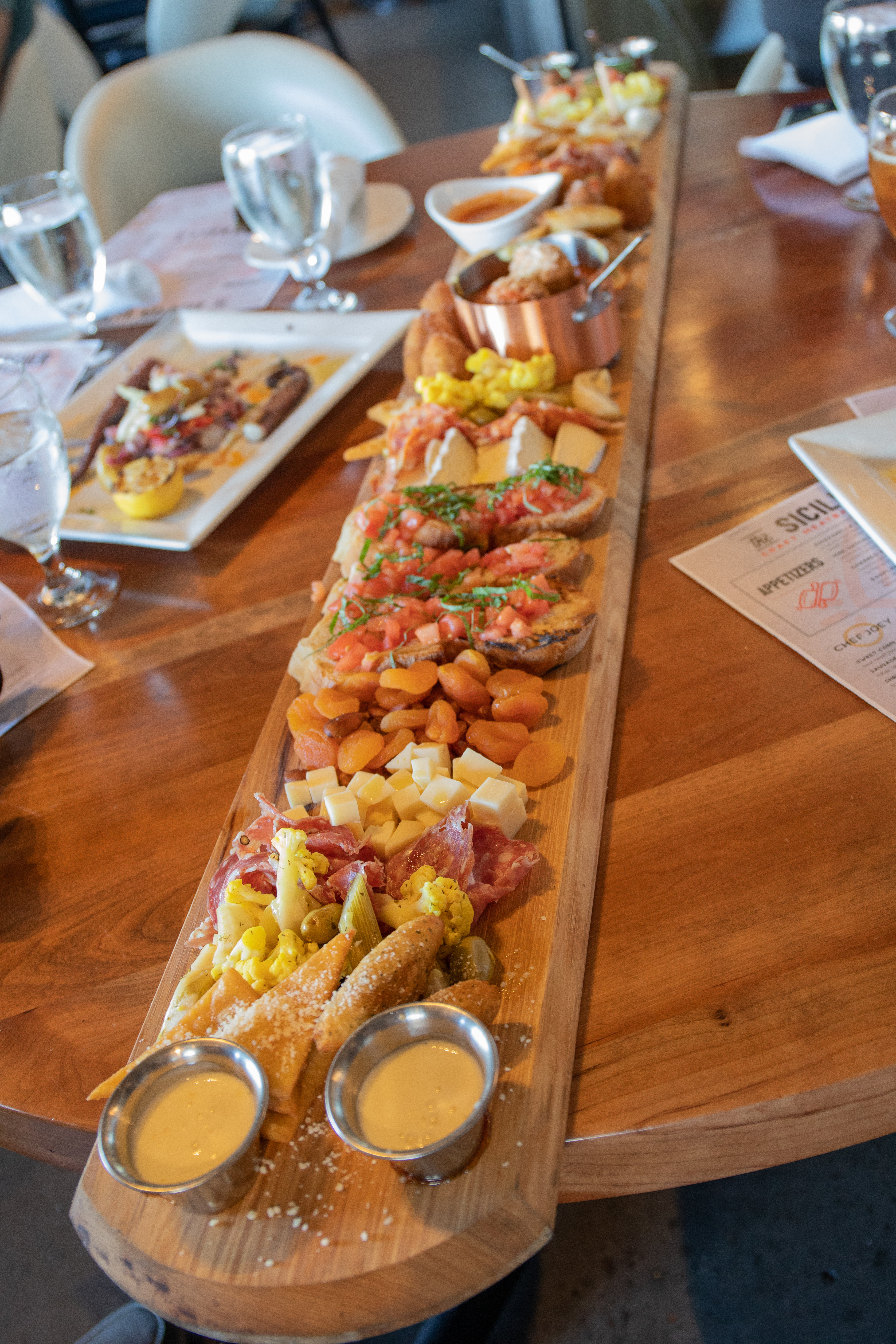 5-Foot Charcuterie Board from The Sicilian Butcher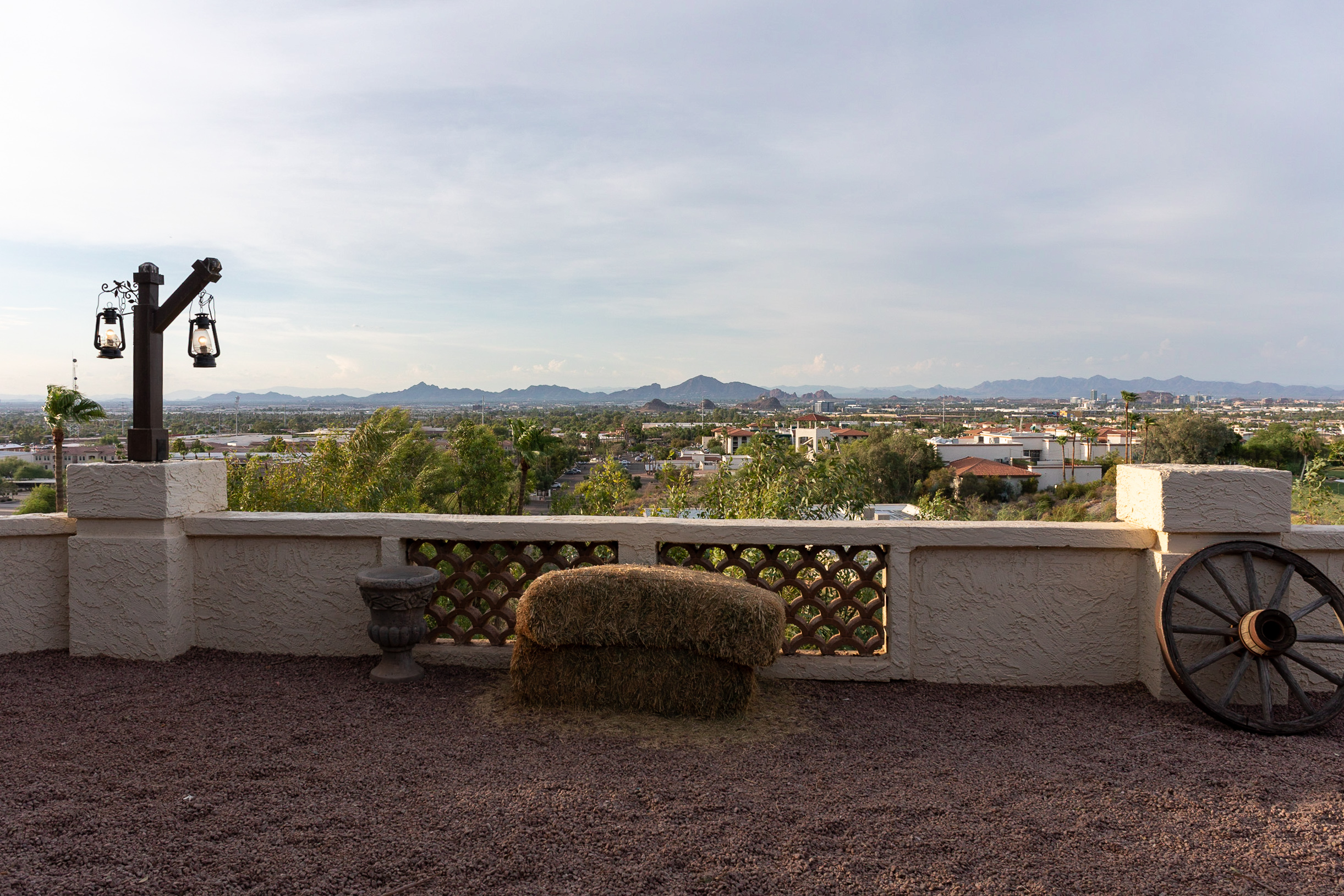 Views from Rustler's Rooste
Best Places to Shop
Phoenix and the greater Phoenix area offers a wide variety of shopping options including great second hand stores featuring designer items.
Last Chance – A bargain hunter's paradise, the Last Chance Clearance Store is where Nordstrom returns and what doesn't sell at Nordstrom Rack are sent. Think of it as a Nordstrom Rack & Goodwill hybrid. Pack a lot of patience and plan to spend a while sifting through racks and bins, all for the thrill of the find.
Scottsdale Quarter – An upscale shopping mall in Scottsdale with great shopping and dining options.
Created in partnership with Visit Phoenix