Carmel By The Sea Travel Guide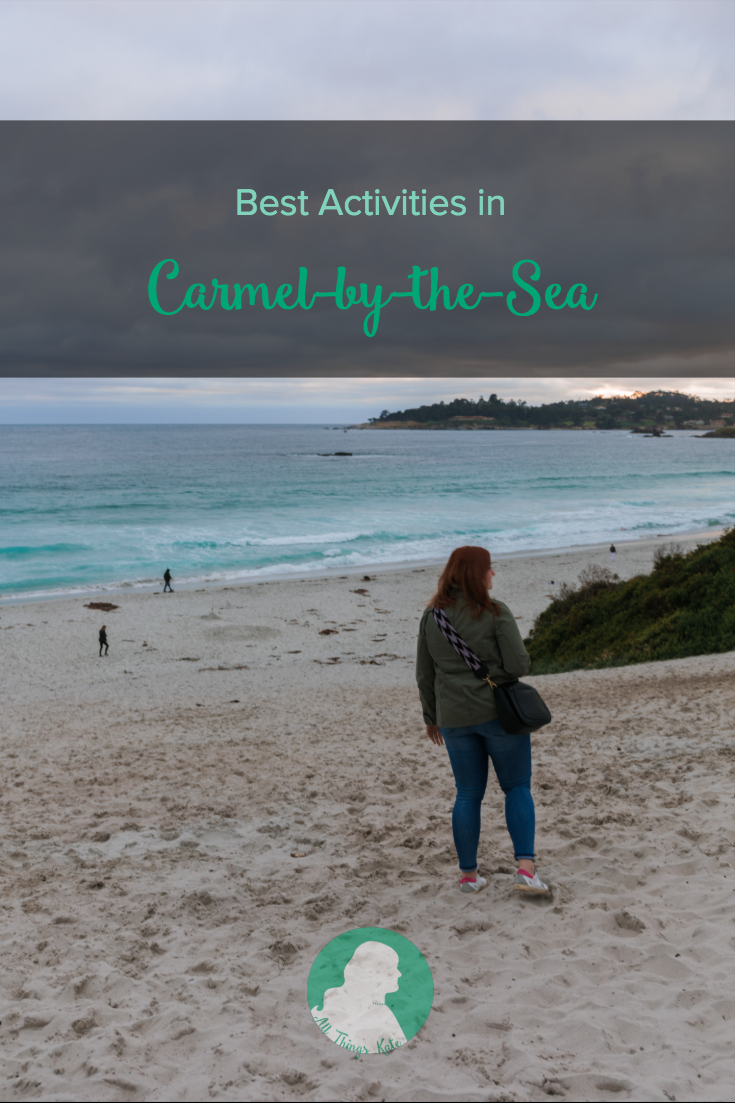 Created in partnership with Visit Carmel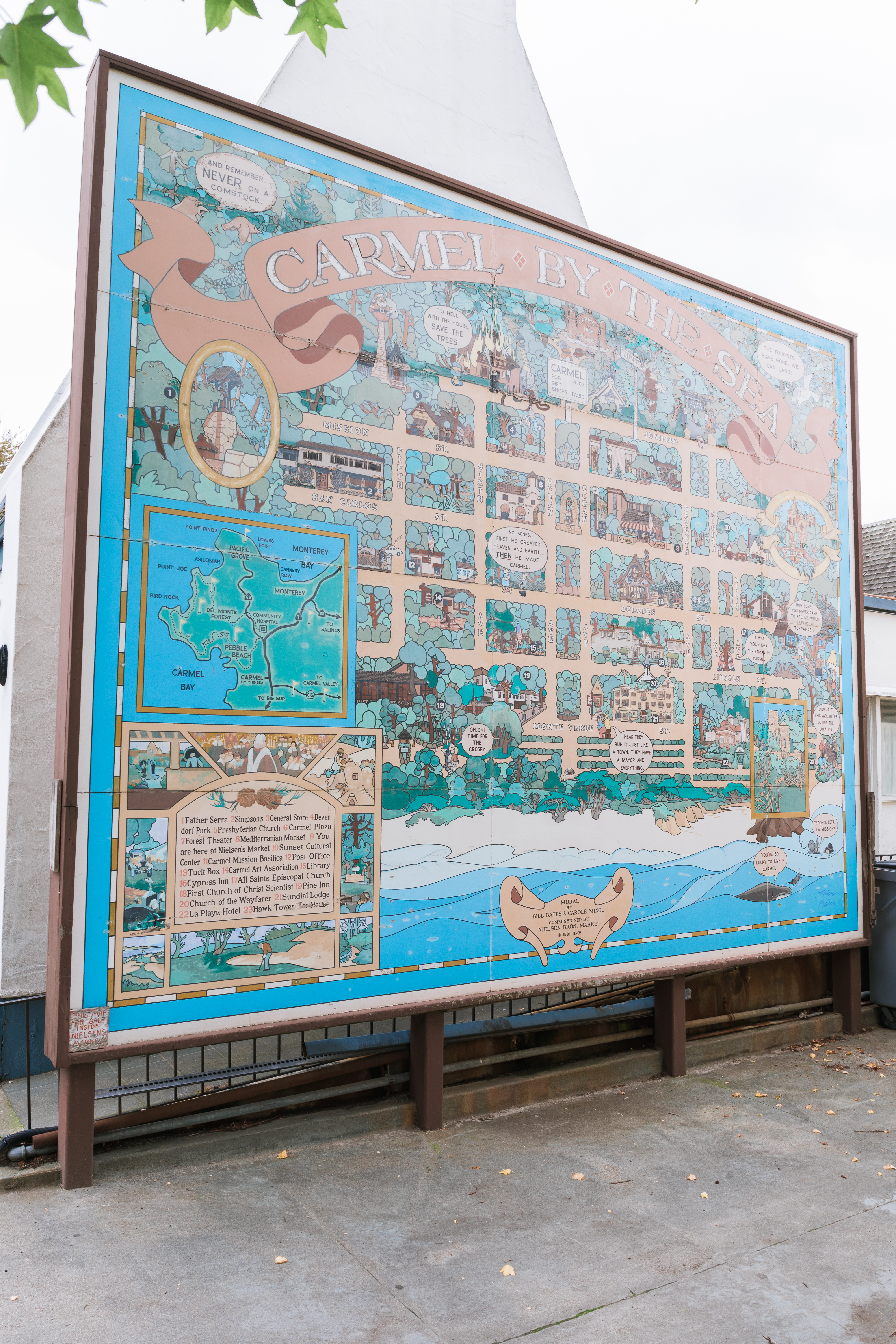 Charming Carmel-by-the-Sea is located in Monterey County, and is a picturesque seaside town. A completely walkable and dog friendly destination, Carmel is a lovely getaway for a relaxing weekend!
Check out my Instagram story highlights to see snippets from our weekend getaway to Carmel-by-the-Sea!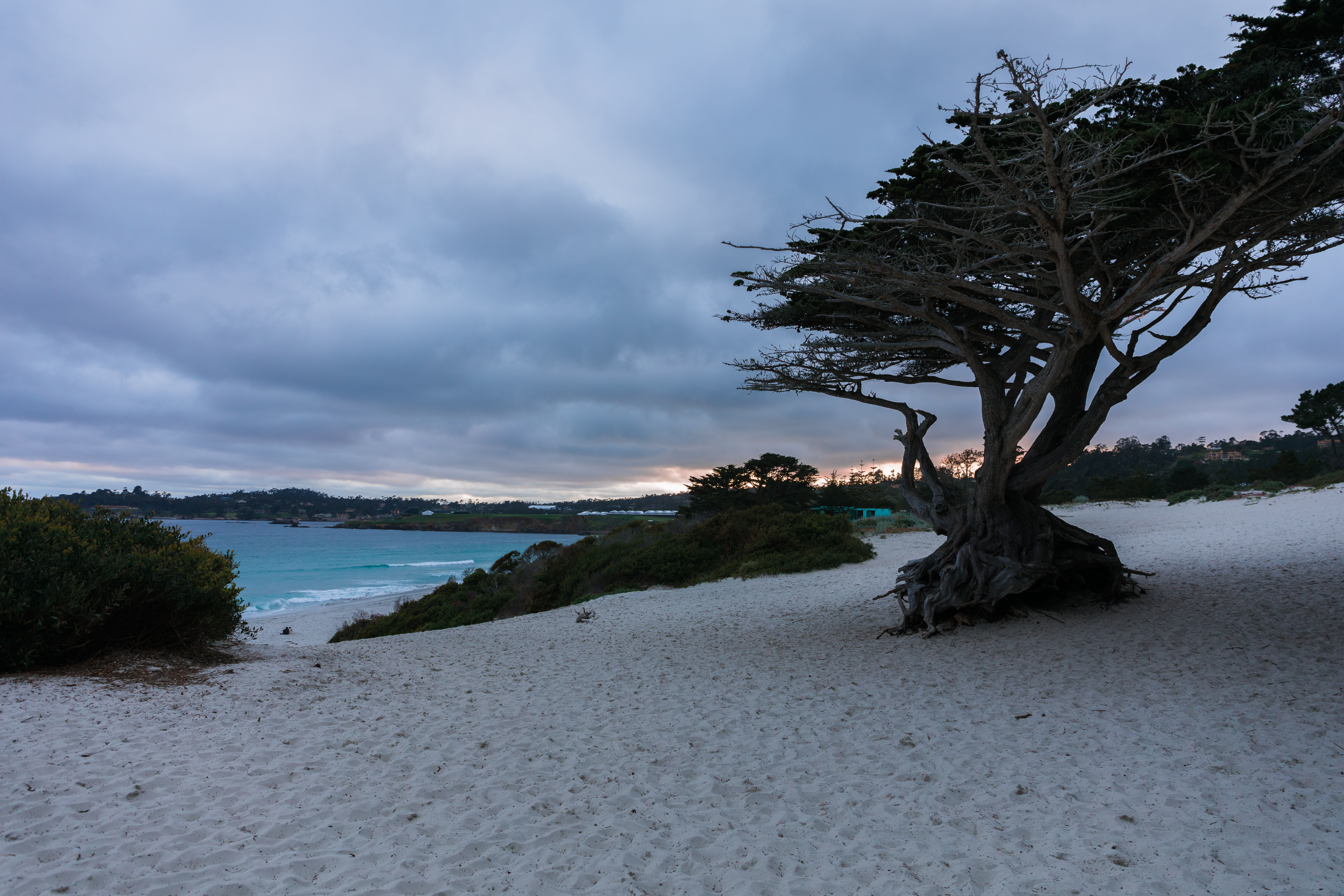 How to Get to Carmel-By-The-Sea
For those coming from Seattle, we recommend checking out the new flights from the luxurious Paine Field to San Jose. From San Jose, you'll likely have to rent a car in order to make the 1 hour and 15 minute drive down to Carmel-by-the-Sea (assuming there is no traffic).
Once you're in Carmel-by-the-Sea, you can pretty much park the car at your accommodation and leave it there for most of your trip. The town is very walkable and very little is beyond a ten minute stroll from the downtown area.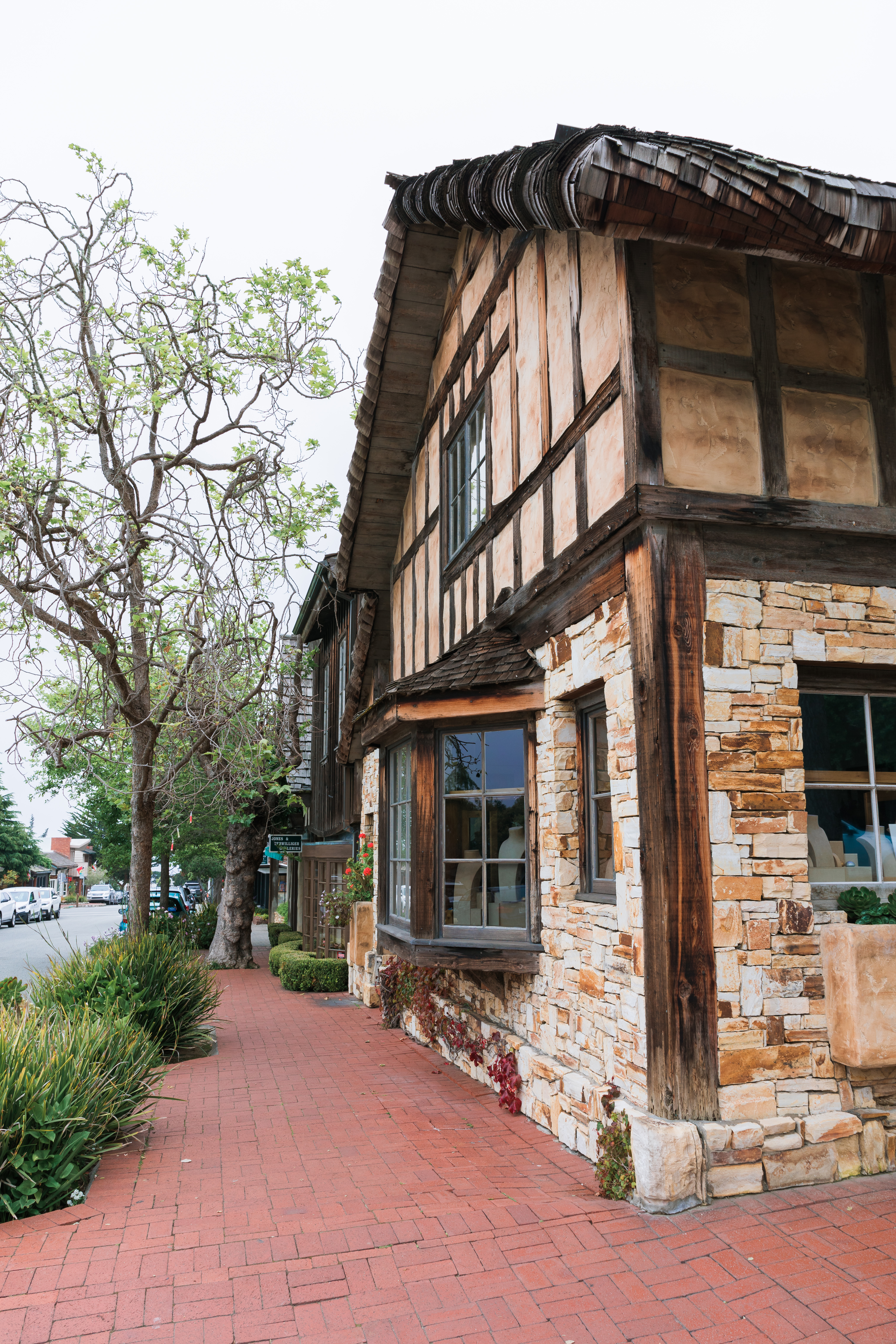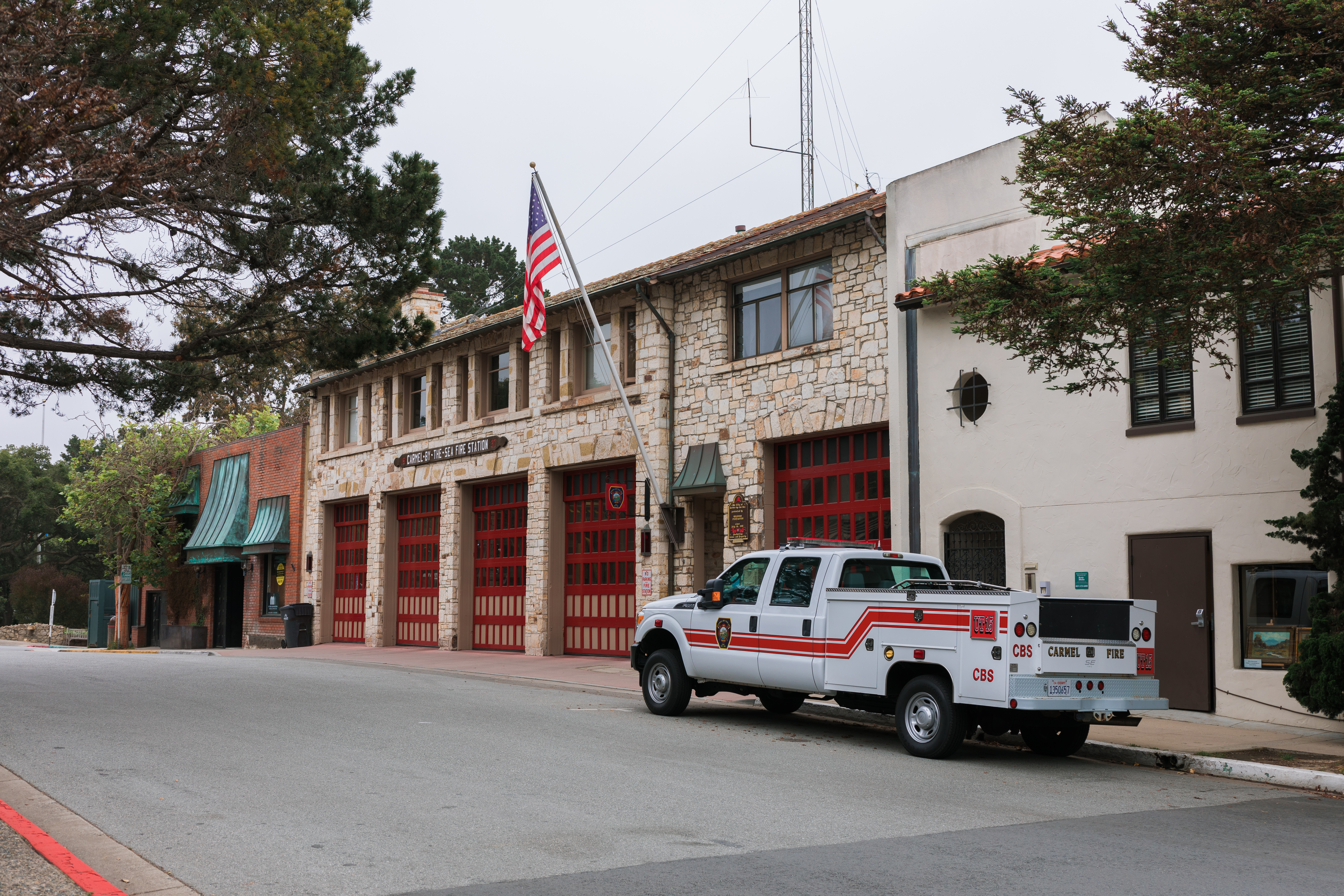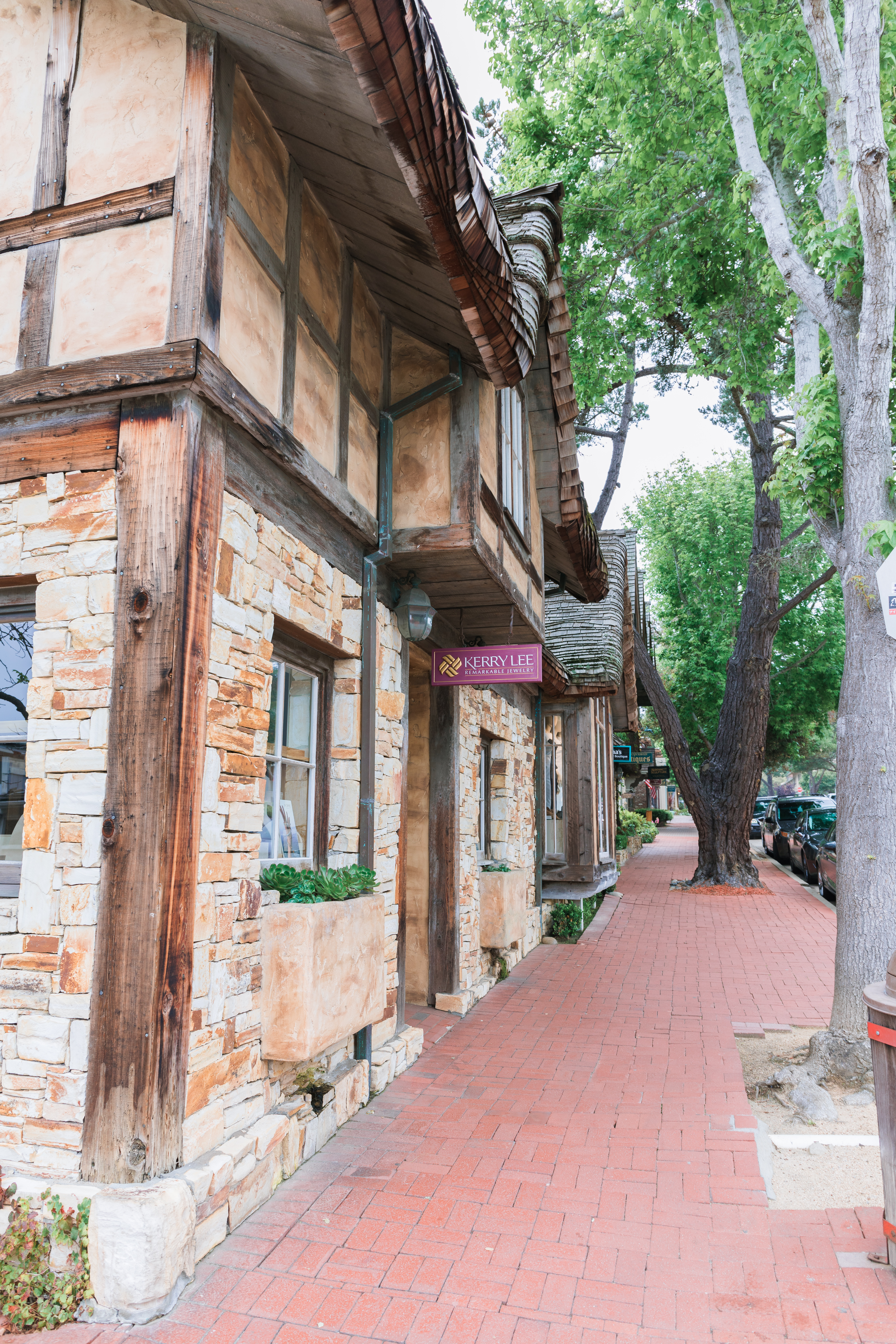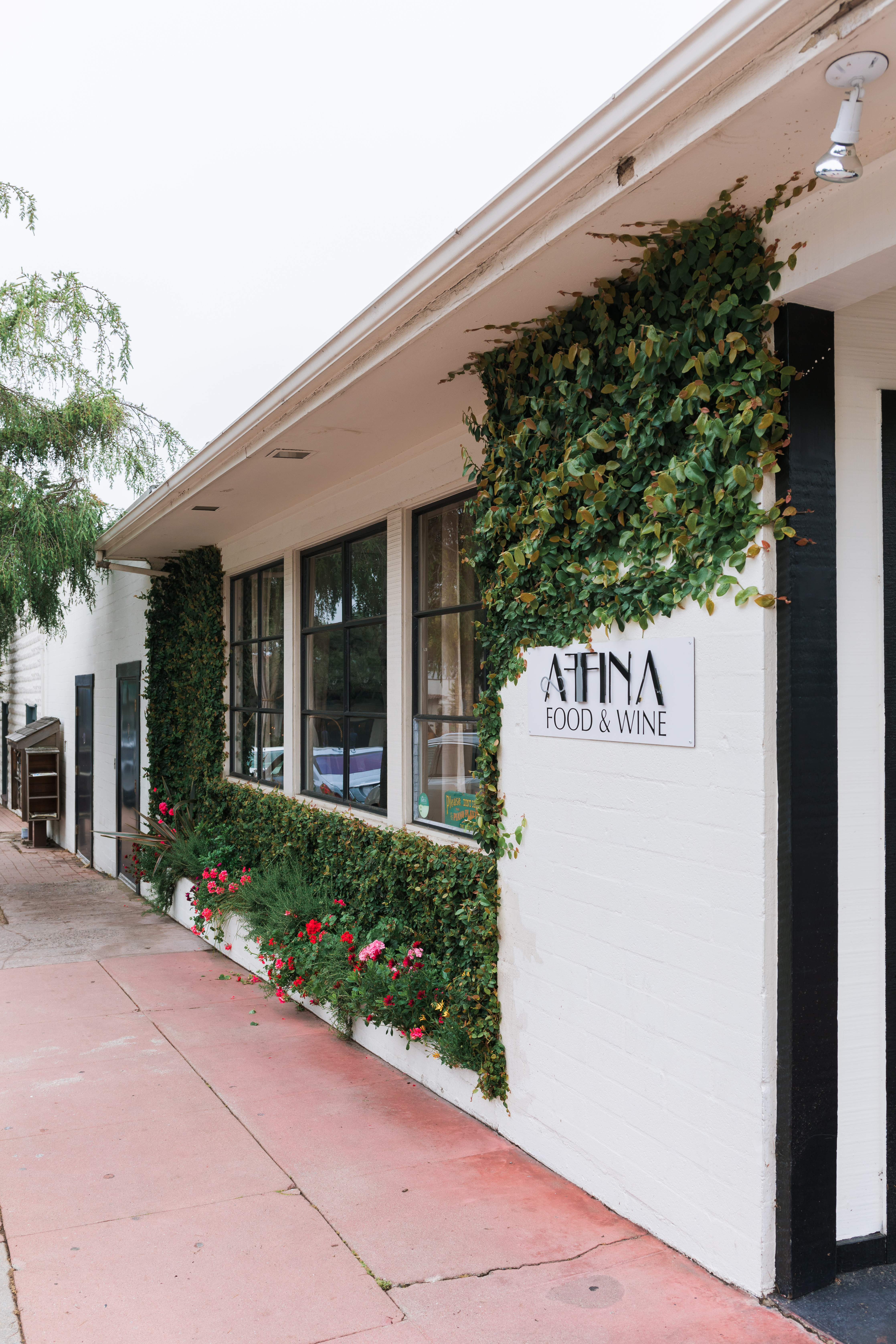 Where to Stay
Carmel-by-the-Sea has so many hotels, inns, and B&Bs that you'll likely have a very hard time choosing. Every accommodation that we saw was very cute, even the national hotel chains. We stayed at the Tally Ho Inn, located just one block off the main road and four blocks from the beach, which made it a very convenient location. It was also very nice, with the room featuring a patio facing out to the ocean, a jetted tub and large shower, and even a fireplace (and yes, it did get cold enough that we used it). You can also check out their sister place, called Pine Inn.
Fun Things To Do
Wander through the shops – When my family heard that we were traveling to Carmel-by-the-Sea, my uncle told us that our aunts claimed: You haven't been to Carmel-by-the-Sea until you've shopped it! They were right. The town is filled with lots of adorable shops. And they aren't just on the main roads either; some are tucked away on back roads and on small alleys. You can easily fill a weekend with just shopping! My favorite shops are listed a little further down.
Run your toes through the sand – One the key features of Carmel-by-the-Sea is the fact that it is right by the ocean and has a beautiful (and long) beach. Be sure to spend some time down on the beach during the day.
Take sunset photos at the beach – One benefit of living on the west coast are the beautiful sunsets. If you're into photography, you'll enjoy the beautiful backdrop of the coastline in your sunset shots. I was even lucky enough to meet a photography instructor there who gave me some useful pointers for shooting sunset photos.
Walk along Scenic Drive – Along the water in Carmel is a one way street known as Scenic Drive. There is lots of parking along the road, so feel free to park the car and walk along the path taking in views of the ocean on one side, and ornately unique homes on the other.
Hike at Point Lobos – For those who enjoy hiking, don't go to Carmel without visiting Point Lobos. The peninsula features several different ecosystems and includes such wildlife as deer, numerous birds, seals, and sea lions. Be aware that the parking lot fills up early though, so if you arrive in the middle of the day, you'll be parking along the highway and hiking in on foot.
Ride along 17 Mile Drive – This was possibly the most exciting part of our trip! We picked up electric bikes from Mad Dogs & Englishmen and rode out along 17 mile drive. They have multiple types of bikes to choose from, both electric and standard.  The electric bikes were great because they can rocket you up a hill (of which the surrounding area has plenty) with barely any extra effort on your part. Even better, the bikes that we rented even had a throttle so we didn't have to pedal for them to roll us down the road at 20 mph. Carmel-by-the-Sea and 17 Mile Drive are also very bike friendly, so we felt safe the entire ride.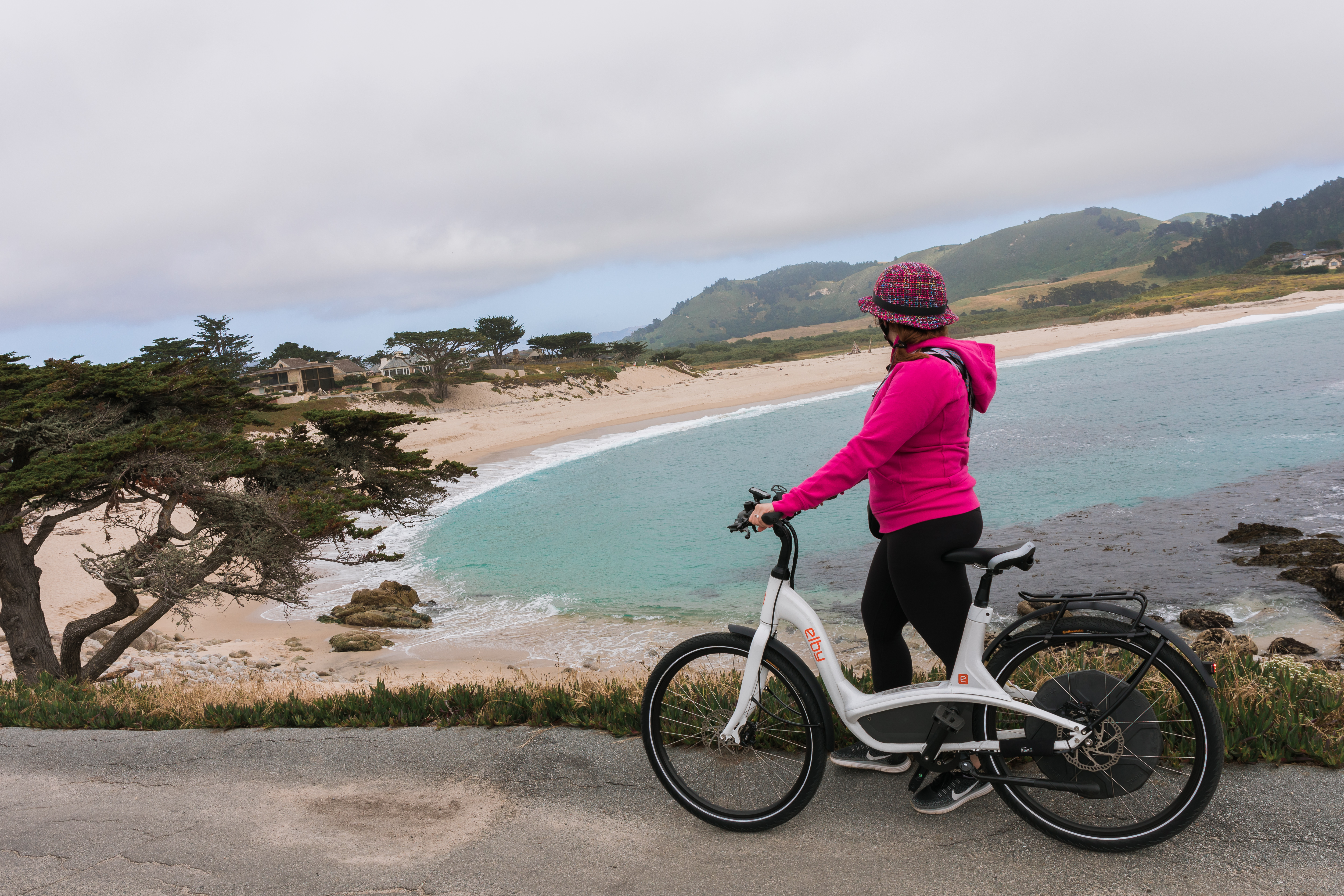 Good Places to Eat
Brophy's Tavern – While it's a bit separated from most of the shops and restaurants, it's frequented by many locals so you can guess that they have some good grub. I fully recommend the bangers & mash (for those that don't like mustard, it is barely noticeable, e.g. Jon) as well as the grilled cheese & tomato bisque. And don't forget to order the pretzel to start you off!
Carmel Valley Coffee Roasting Co. –  Right on the main street through town, this little coffee place offers some good beverages, a few bakery items, and a nice place to take a rest break between browsing all of the shops. You can also get some delicious looking ice cream sandwiches for those warm days.
Carmel Belle – This popular deli and café inside a little mall offers delicious sandwiches. When you enter, you can either stand in line to order at the counter, or proceed to the back of the restaurant and enjoy table service. (With table service, you even get a little push light to indicate when you need assistance.) I recommend the chicken, brie, and apple sandwich as well as the slow-cooked pork sandwich.
Café Carmel – While you can stop in for a full meal, we decided to stop because of the unique treats in the front window. Inside, we picked up a peanut butter brownie that we saved for dessert, and which turned out to be every bit as delicious as you can imagine.
Carmel Bakery – The front window on this shop was adorned with so many various treats, we couldn't help but stop. Inside, we found an even more massive display of so many different confections that Jon and I kept going "Ohhh, look at this one!" for several minutes. The brownie was oh-so-fudgy and the chocolate chip cookie did not disappoint.
Il Fornaio – Rather than providing their own breakfast during the week, Tally Ho Inn gives its guests tickets to breakfast buffet at Il Fornaio. The spread includes eggs, bacon, sausage patties, potatoes, french toast, fruit, yogurt, cereal, coffee, tea, and juice. They also have table service for lunch and dinner.
The Little Swiss Cafe – We had an absolutely delicious breakfast here! Jon and I split an egg white omelette, a waffle, and cheese blintzes.  Every one of them was more amazing than the last. One side note though: bring cash because they don't accept credit cards. (It's definitely worth the hassle.) Be sure to check out the art inside the restaurant, too!
Dametra Cafe – Serving up Mediterranean food, this delightful little cafe has excellent food. I couldn't decide which kebab plate to order, so they gave me one of each! I couldn't decide if either the Greek Chicken or Istanbul Kebab was better! At one point during the meal, the staff even took a quick break to grab some musical instruments and belt out a song for everyone's entertainment.
Village Corner California Bistro – Set back one street from the main affair, this little bistro had excellent lunch time food. We recommend starting with the potato gnocchi, then moving on to either the Carmel omelette with house potatoes and an English muffin or the chicken and waffles. Polish them off with a fresh squeezed strawberry lemonade.
Hog's Breath Inn – This restaurant (and inn) used to be owned by Clint Eastwood. It's fun place that is now themed after him with lots of tasty dishes. Rumor has it, he stops by every once in a while.
La Bicyclette – While it is a couple blocks away from the main street, everyone kept recommending this Italian restaurant to us. The pizza came especially recommended.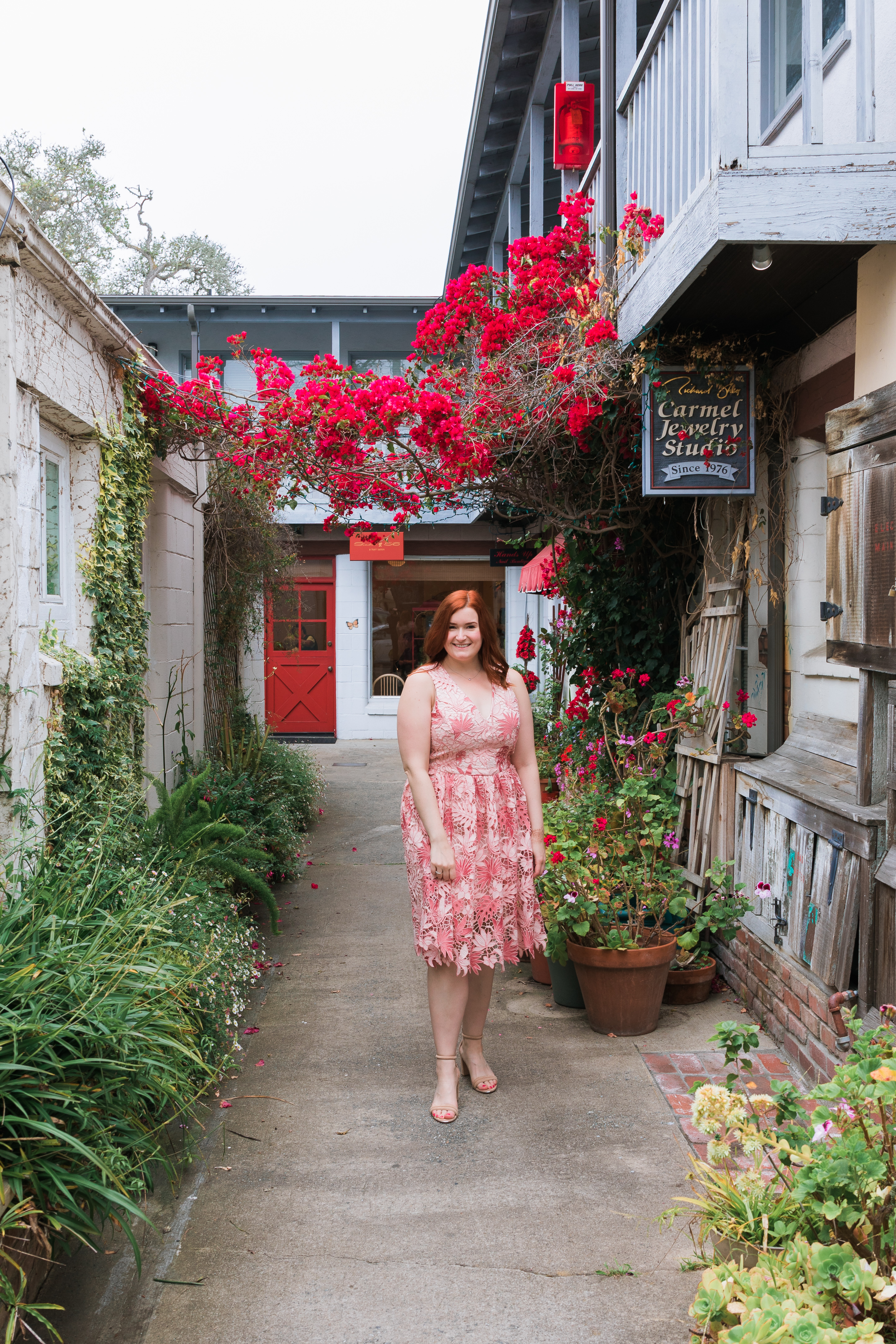 Best Places to Shop
Diggidy Dog – It's a store dedicated just to dogs and cats! Being a crazy cat lady, I was dreaming of just how much fun Jasper and Opal would with all of these toys. They even had changing tables for our four legged friends to try on their outfits (with their owners' help of course)!
Thinker Toys – When Jon and I walked in, it was like we were ten years old again. They had so many toys, including many from our childhood as well as many new toys and games that we hadn't seen before. They even had puzzles that consisted of more than 30,000 pieces!
Coast Carmel – This was a cute lifestyle clothing store that had a mix of outdoor brands like Patagonia, and contemporary brands like Splendid and Spiritual Gangster.
All About the Chocolate – Who could pass by a store whose name says their only focus is chocolate. Inside we found abundant cases filled with chocolate truffles, chocolate cups, chocolate covered fruit, and chocolate bars. Carmel has several candy stores, but this is the largest and only one solely dedicated to chocolate that we came across.
The Art of Dr. Seuss – While art is not normally an interest of ours, the name of this gallery alone caught our eye. The paintings inside are of familiar scenes from childhood novels.
Carmel Music Box Co. – I like finding shops that are different from the ones I normally come across. The Carmel Music Box Company definitely fit the bill with their wide collection of phonographs, musical instruments, and other eclectic items.
Ritzy Ragz & Thingz – I love thrifting and second hand shopping, so this second hand designer boutique was quite the treat.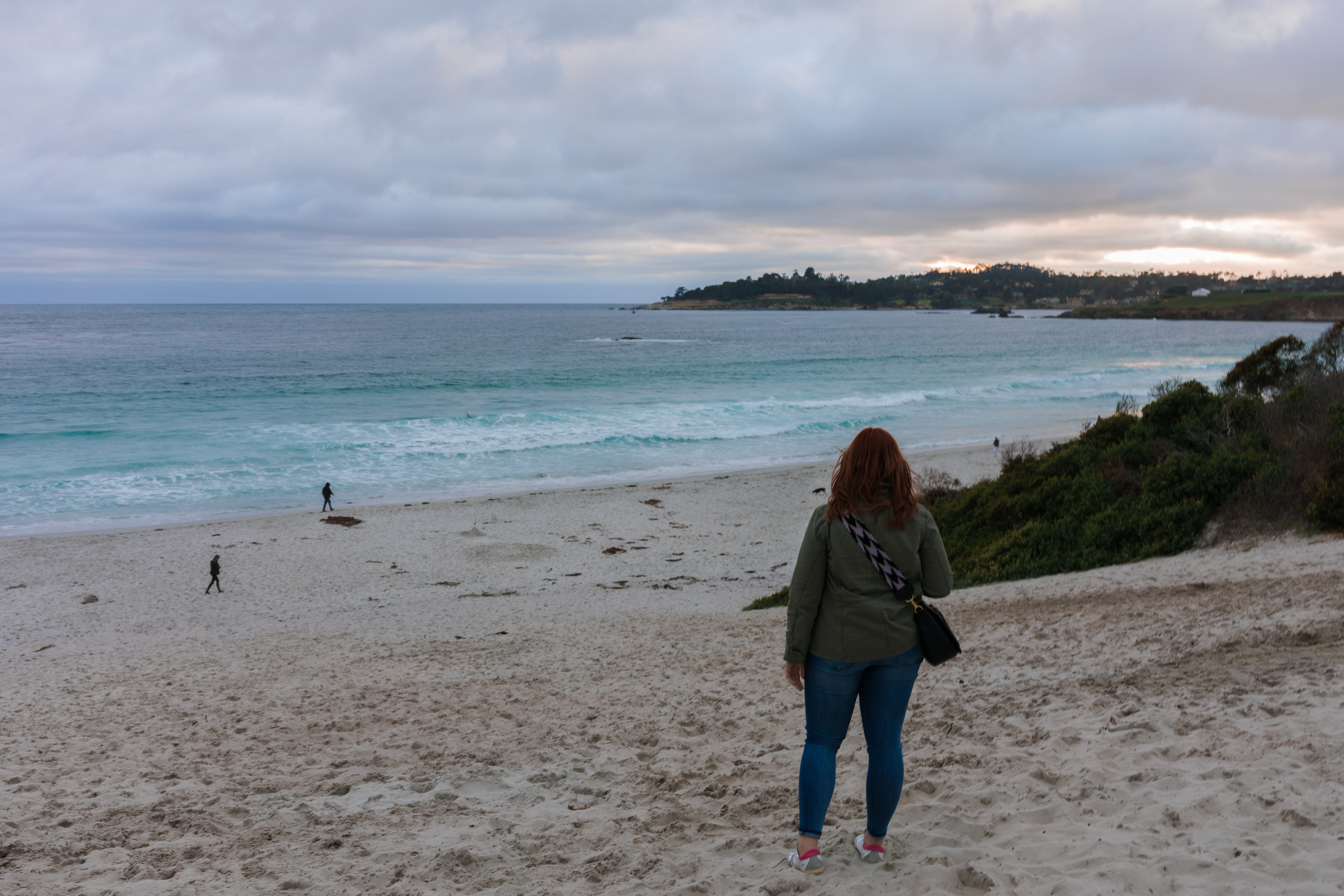 Click the star next to "Maui Hikes by AllThingsKate" to save my tips to Google Maps on your mobile device!
Created in partnership with Visit Carmel