Our Wedding: Complete List of Vendors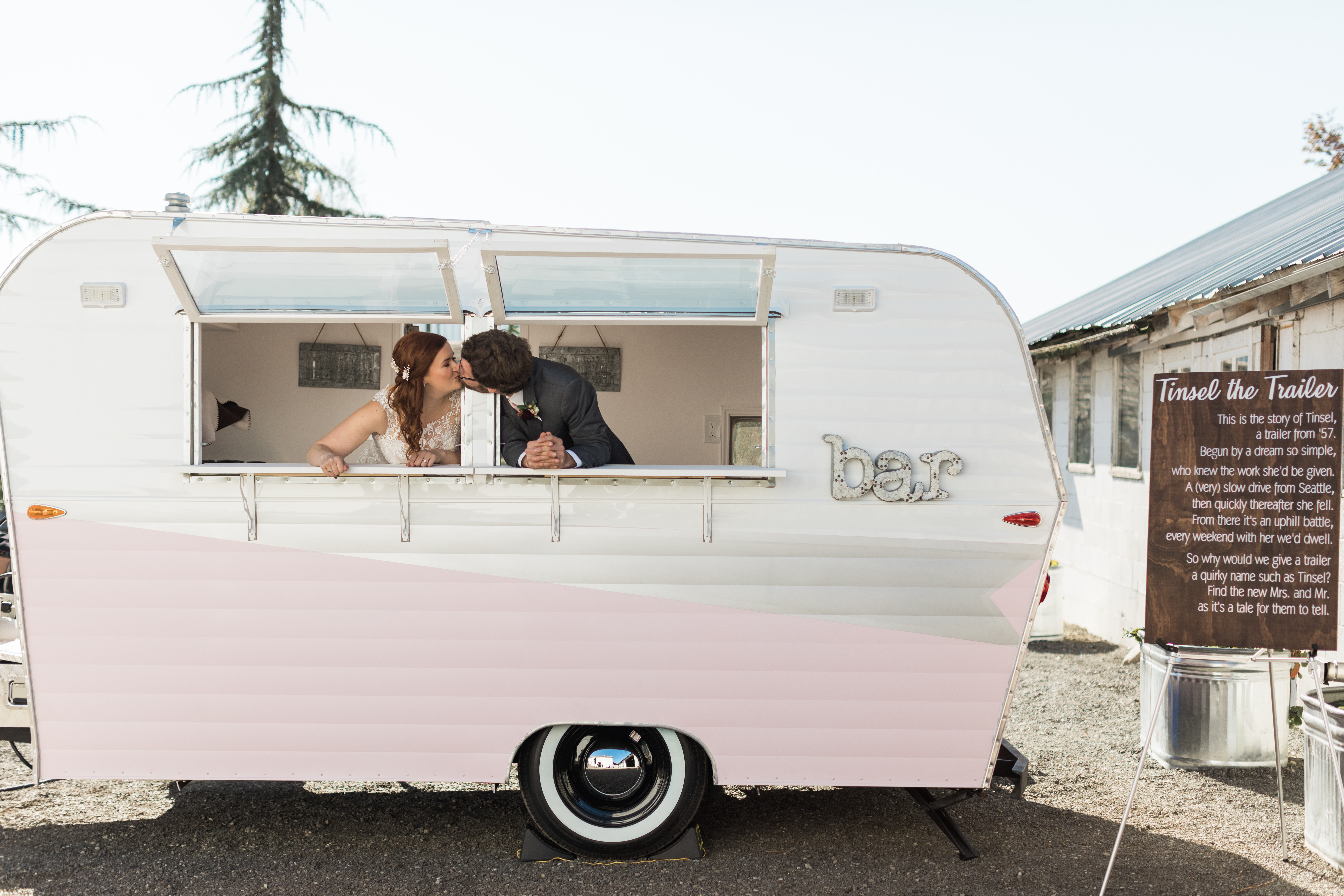 Looking back on our wedding, it was amazing how many fabulous people it took to pull it off! If you're a bride in the Pacific Northwest and want a look at all of our amazing vendors and how we pulled off this one-of-a-kind fall wedding, read this for tips on selecting the perfect wedding vendor team and see below for our complete list of vendors!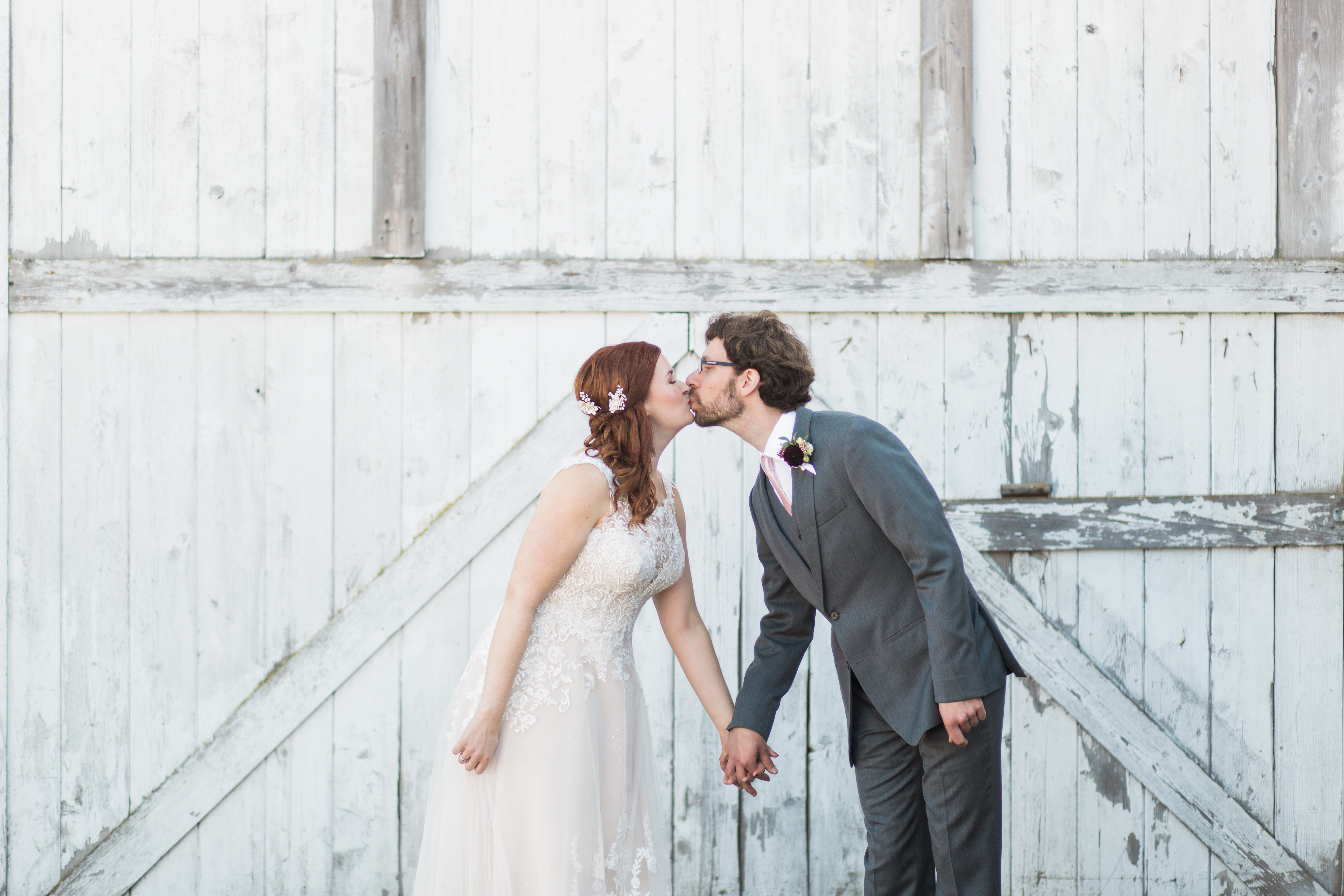 Wedding Planning & Preparation
Planning a wedding is no small feat, and it definitely took a village! In addition to support from our friends and family, we relied heavily on a few key vendors to help us put together our perfect, flawless day!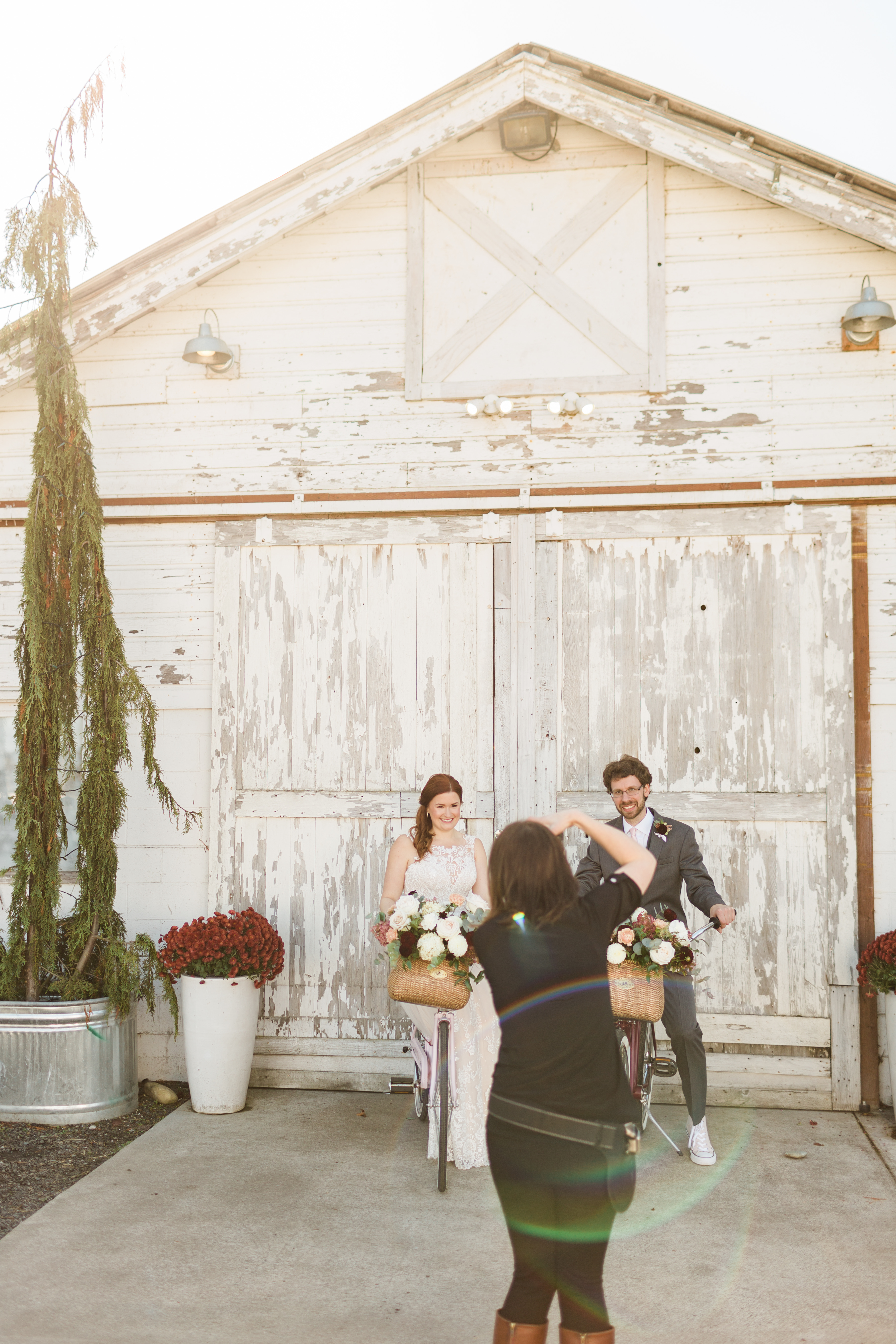 Wedding Stationary & Wedding Website
Creating our save-the-dates was the first step in setting the tone of our wedding. Jon developed our wedding website utilizing the same fonts and logo from our save-the-dates, and from there we were able to design our wedding invites, RSVP cards, and thank you cards.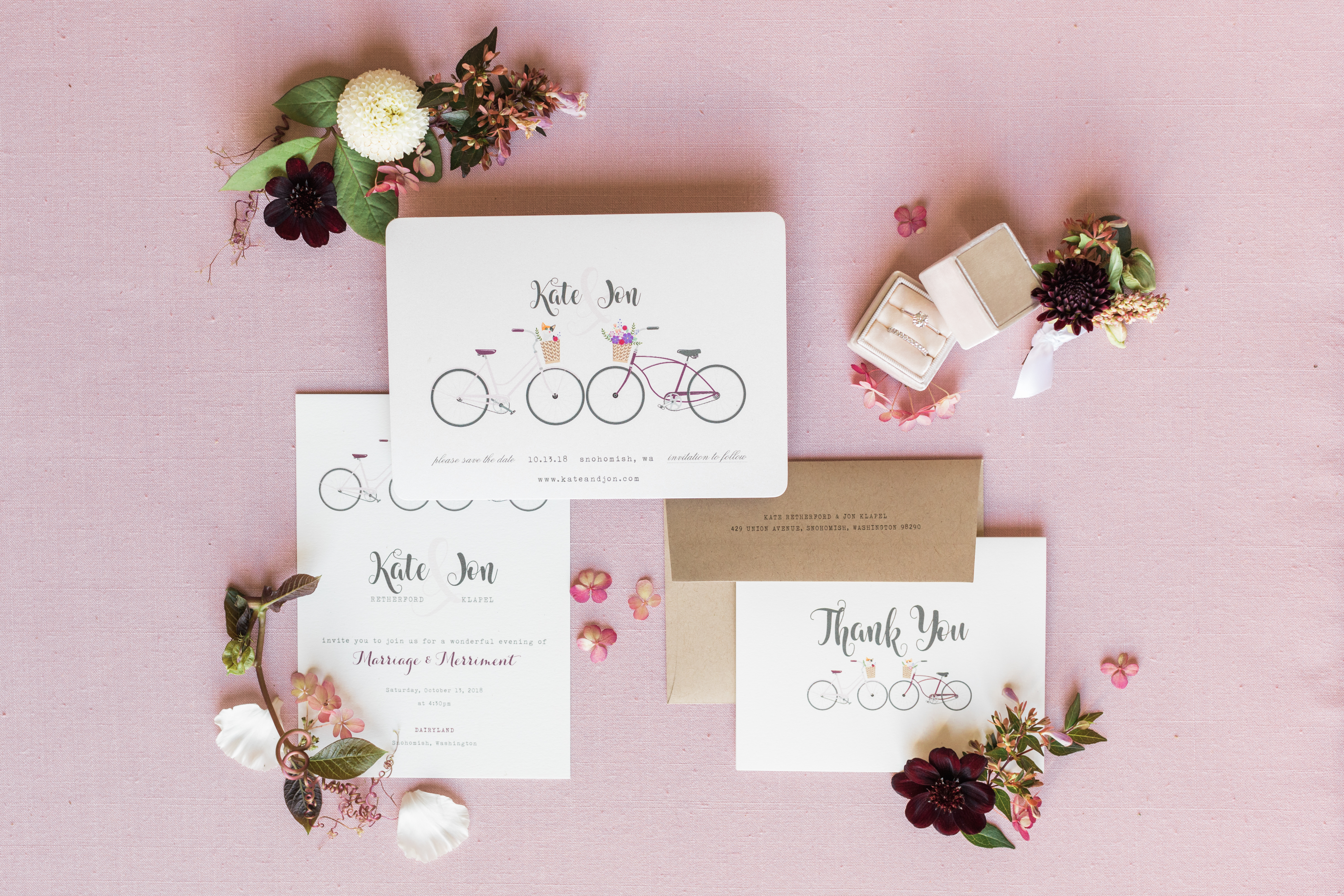 Ceremony Details
We strived to create a unique-to-us wedding ceremony that was both romantic and meaningful for us and our guests. From mentions of our beloved cats to silent vow exchanges and signing our marriage license in front of our guests, click here to learn more about how we put together our ceremony.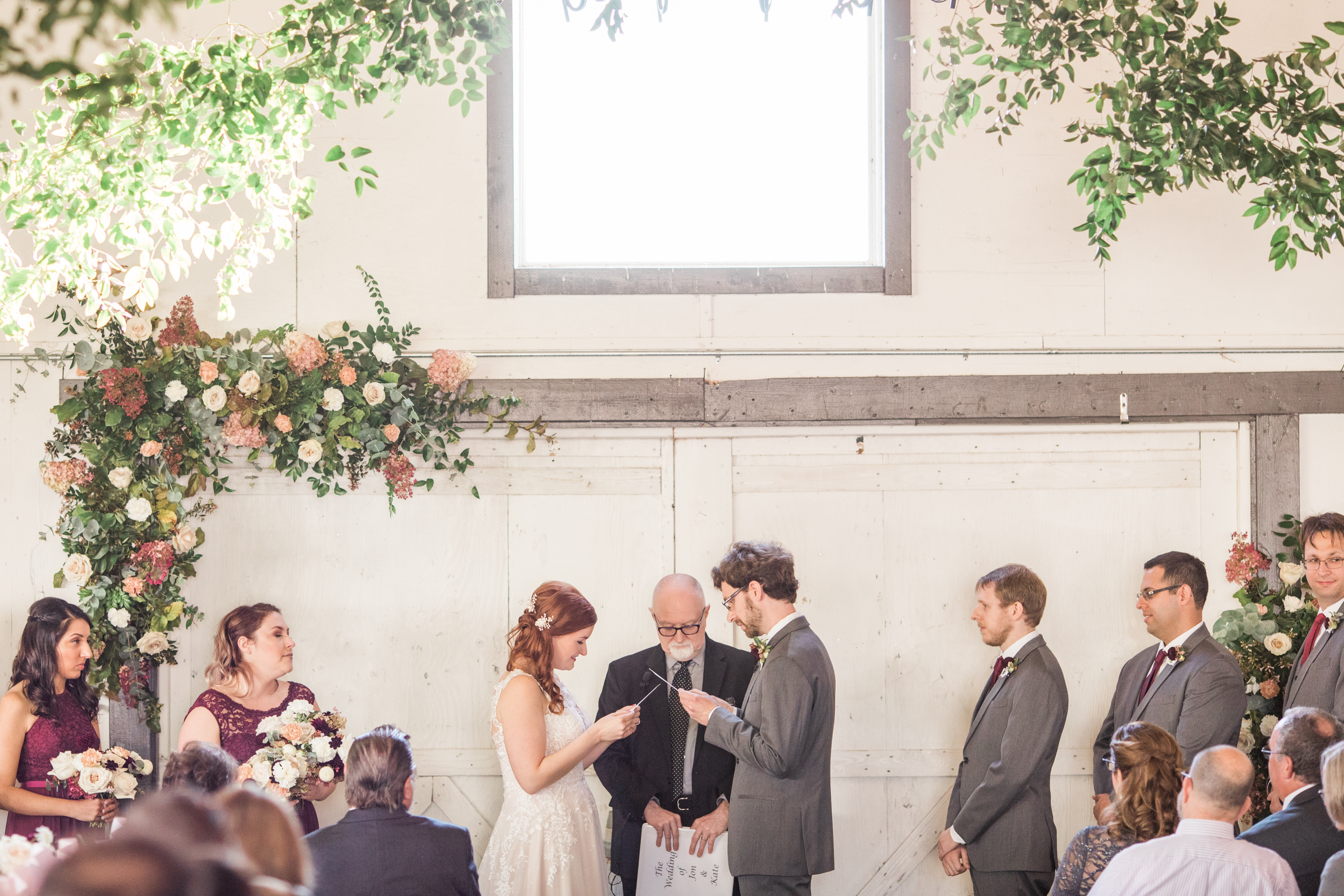 Reception Details
Creating a fun wedding reception for our guests was key. We wanted there to be plenty of activities, food, and beverages for our guests to participate in! Here's a look inside our wedding reception and a below is a list of our amazing vendors and where we sourced many of our decor options.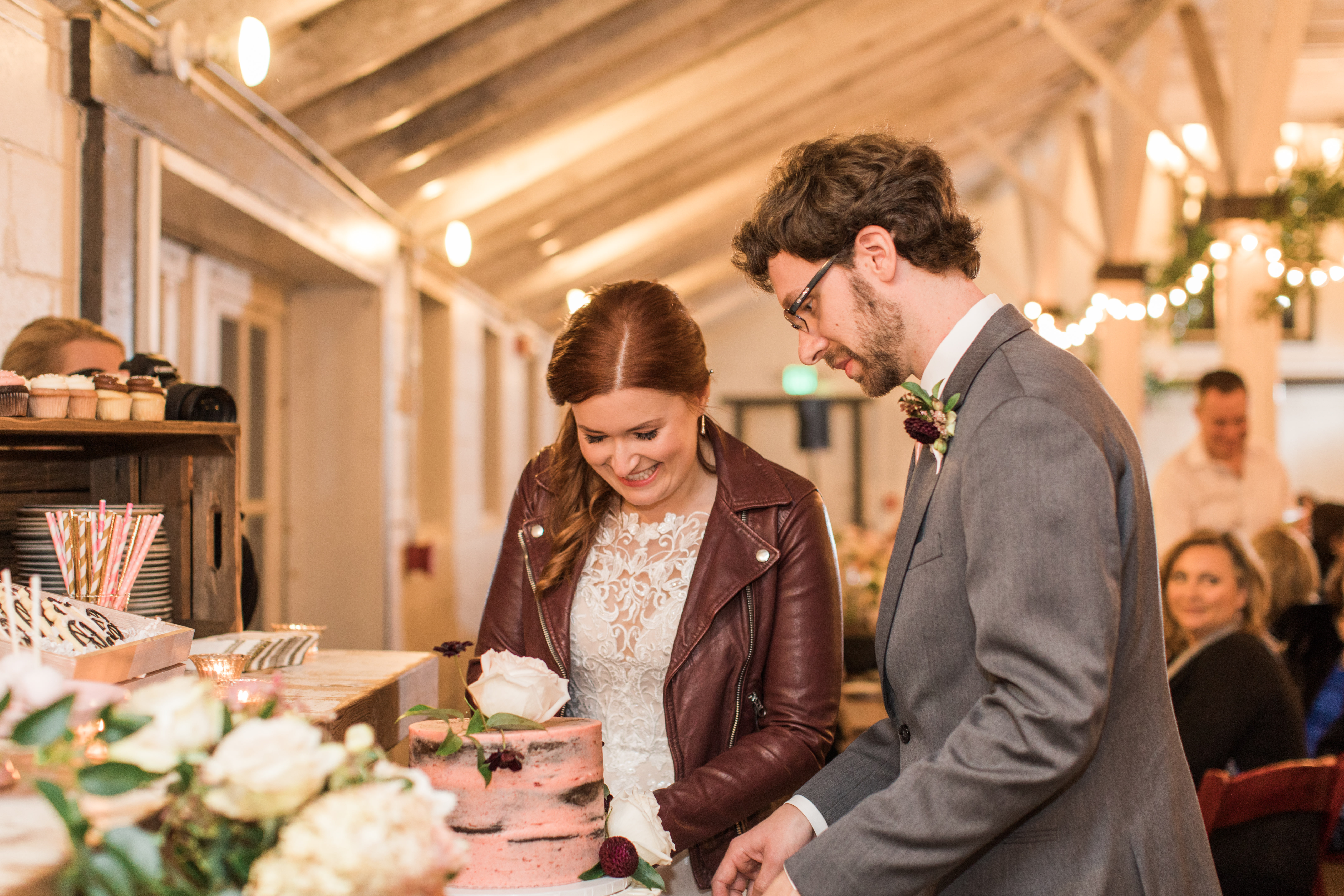 Bride's Attire
Shopping for a wedding dress as an in-between bride, I was lucky that I found the perfect dress for me on the first stop! Here are more details on my wedding dress and customizations and my custom painted leather jacket.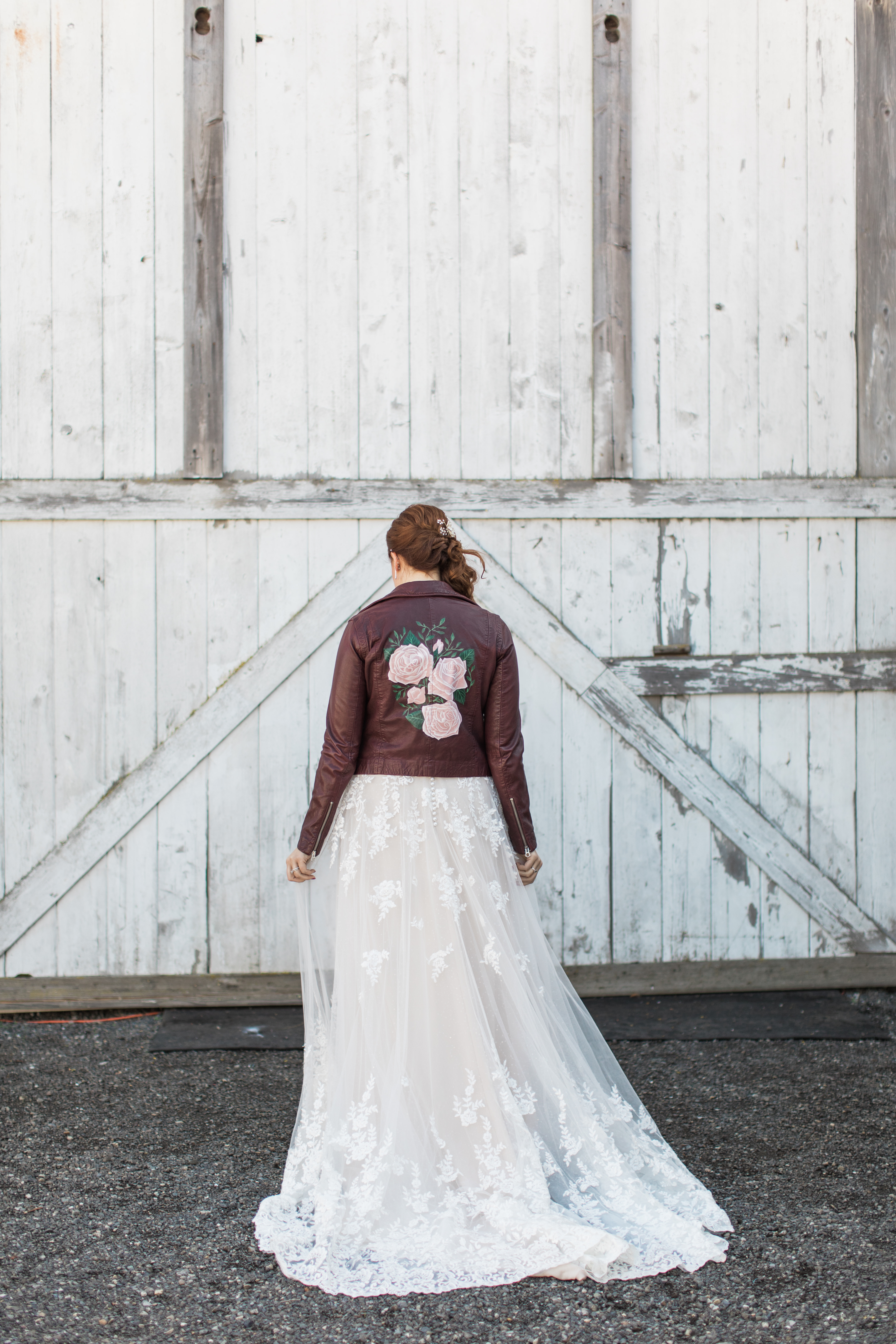 Groom's Attire
For Jon's look, his one request was that his attire be differentiated from his groomsmen so that, after the ceremony, it was obvious who the groom was. His accessories brought in touches of blush pink to match my wedding dress. Here's a complete look at his wedding day style.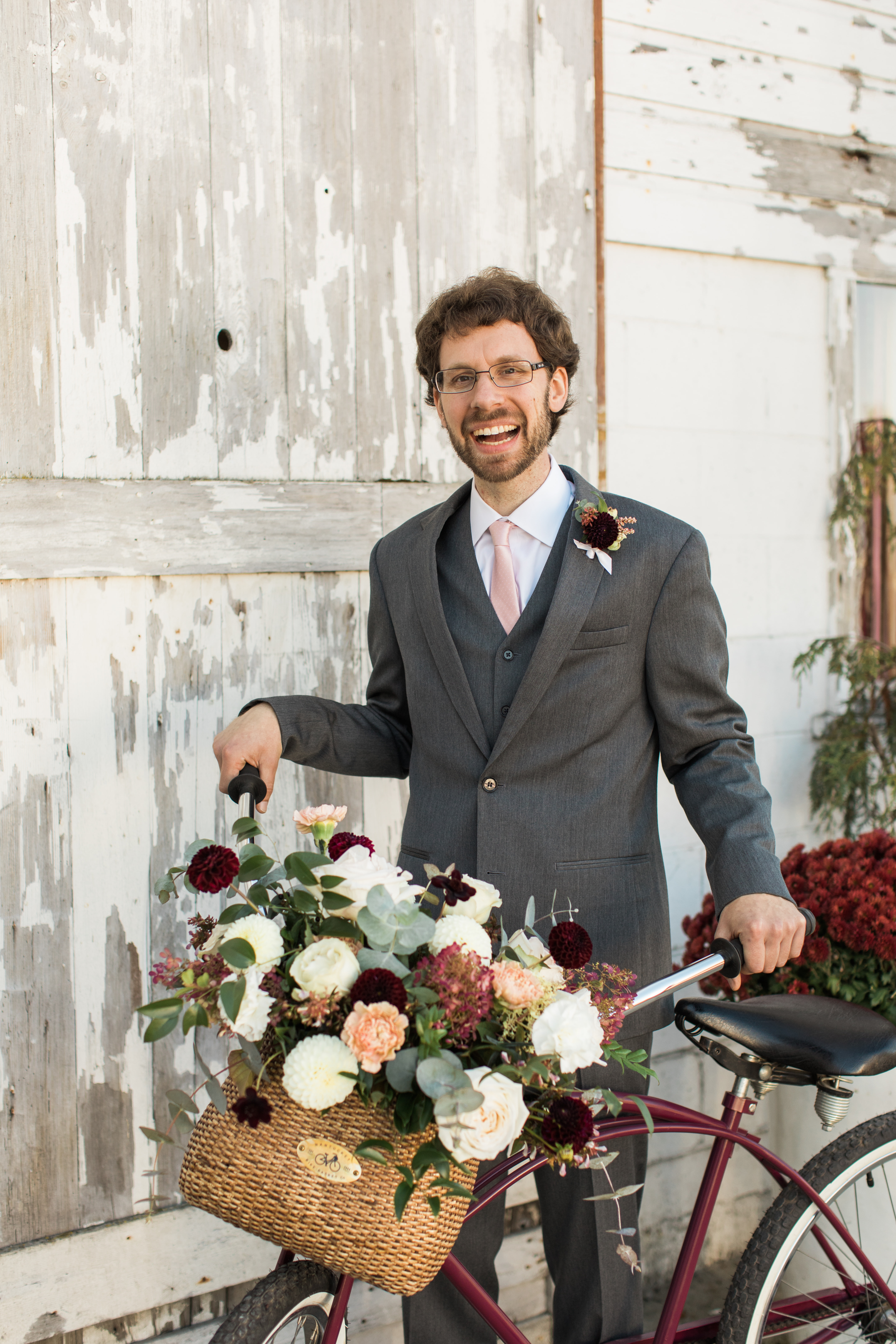 Wedding Party Attire
Styling my wedding party was one of the best, yet most challenging aspects of the wedding! For me, the devil was in the details: from finding the perfect color palette to matching both sides of the party. Check out this post for my tips on creating a cohesive wedding party look.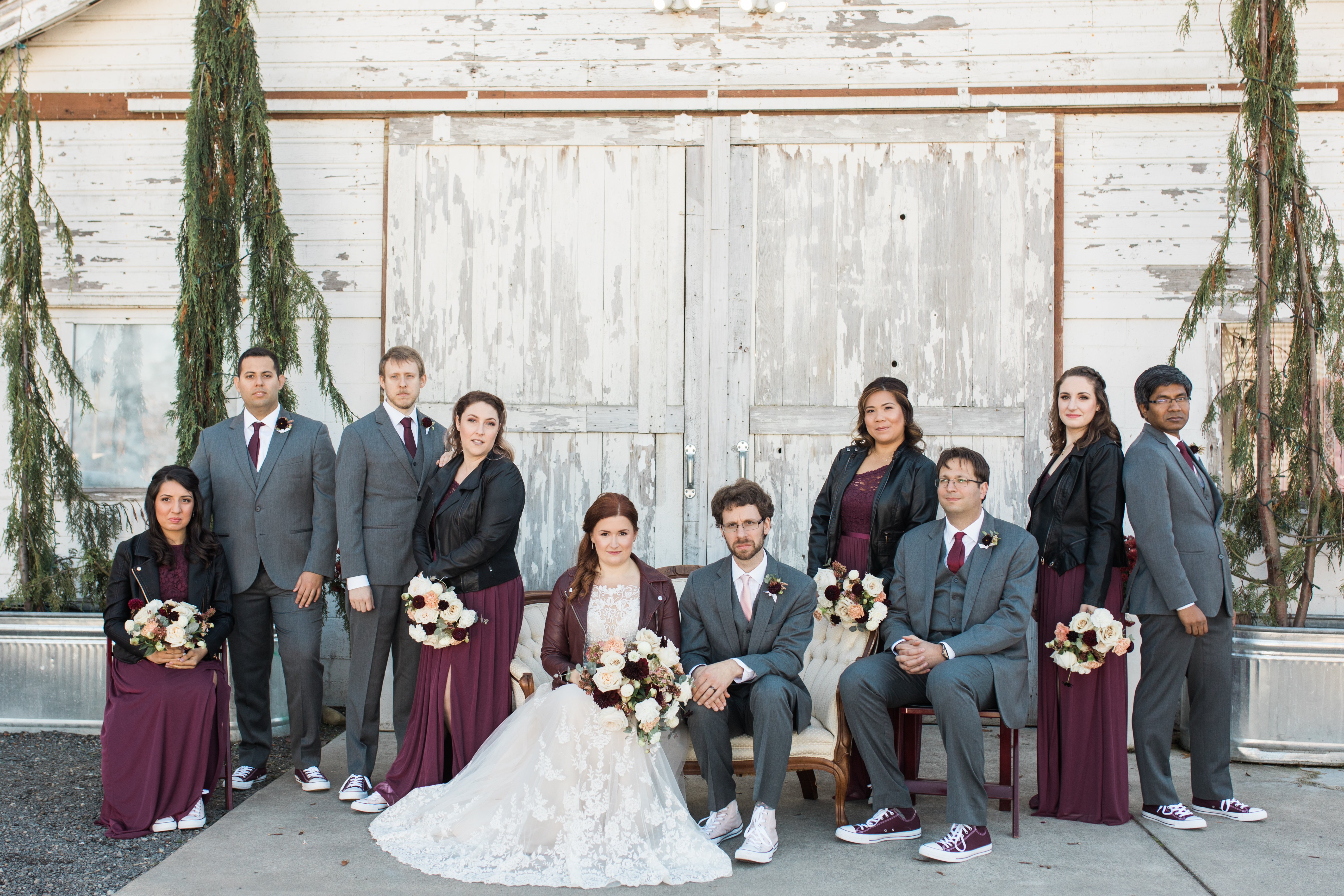 Family Attire
After selecting my wedding dress, Jon's attire, and the bridal party attire, I had to select what the parents would wear! It was important to me that their outfits coordinate since we would be in so many pictures together, but also that the parents were comfortable with the style of clothes they were wearing. Here's a look at our parents outfits.