Our Wedding: The Reception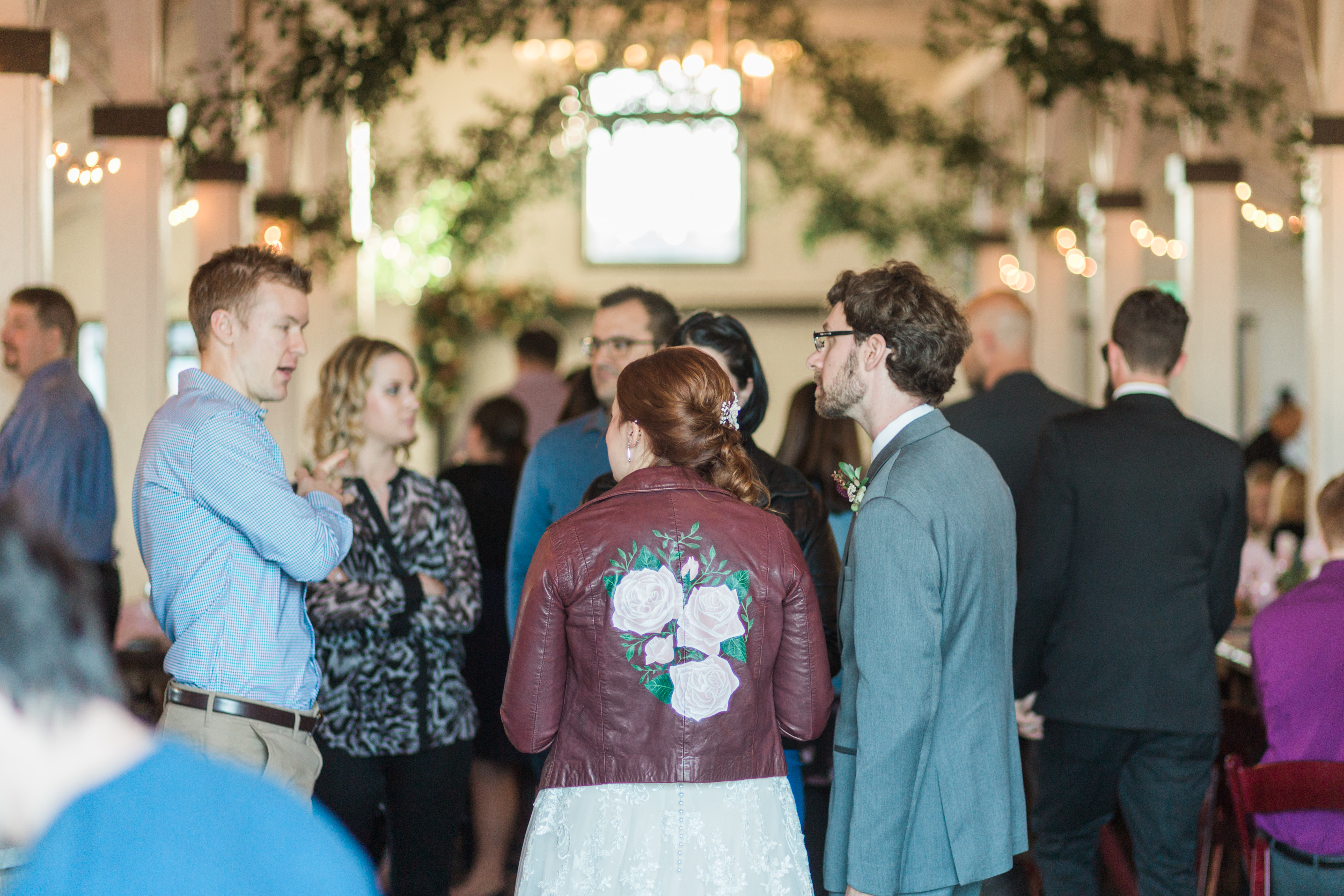 Creating a fun event for our guests was key. We wanted there to be plenty of activities, food, and beverages for our guests to participate in!
Cocktail Hour
Immediately following the wedding ceremony, the cocktail hour began. During this time, guests could get snacks from our Popcorn Bar, PB&J bar, and pretzels (cinnamon sugar or salted with cheese) from the food truck in addition to alcoholic and non-alcoholic beverages from our bar trailer, Tinsel the Trailer. We provided beer, wine, and vintage bottled sodas for our guests at the bar, as well as self serve water, lemonade, coffee, and tea. Our bartenders from Party on the Rocks were also able to provide a cash bar for guests that made hard alcohol available. Throughout the evening, guests could also take photos at the Shutterbus.
During the cocktail hour, Jon and I mingled with our guests and then took a few sunset photos!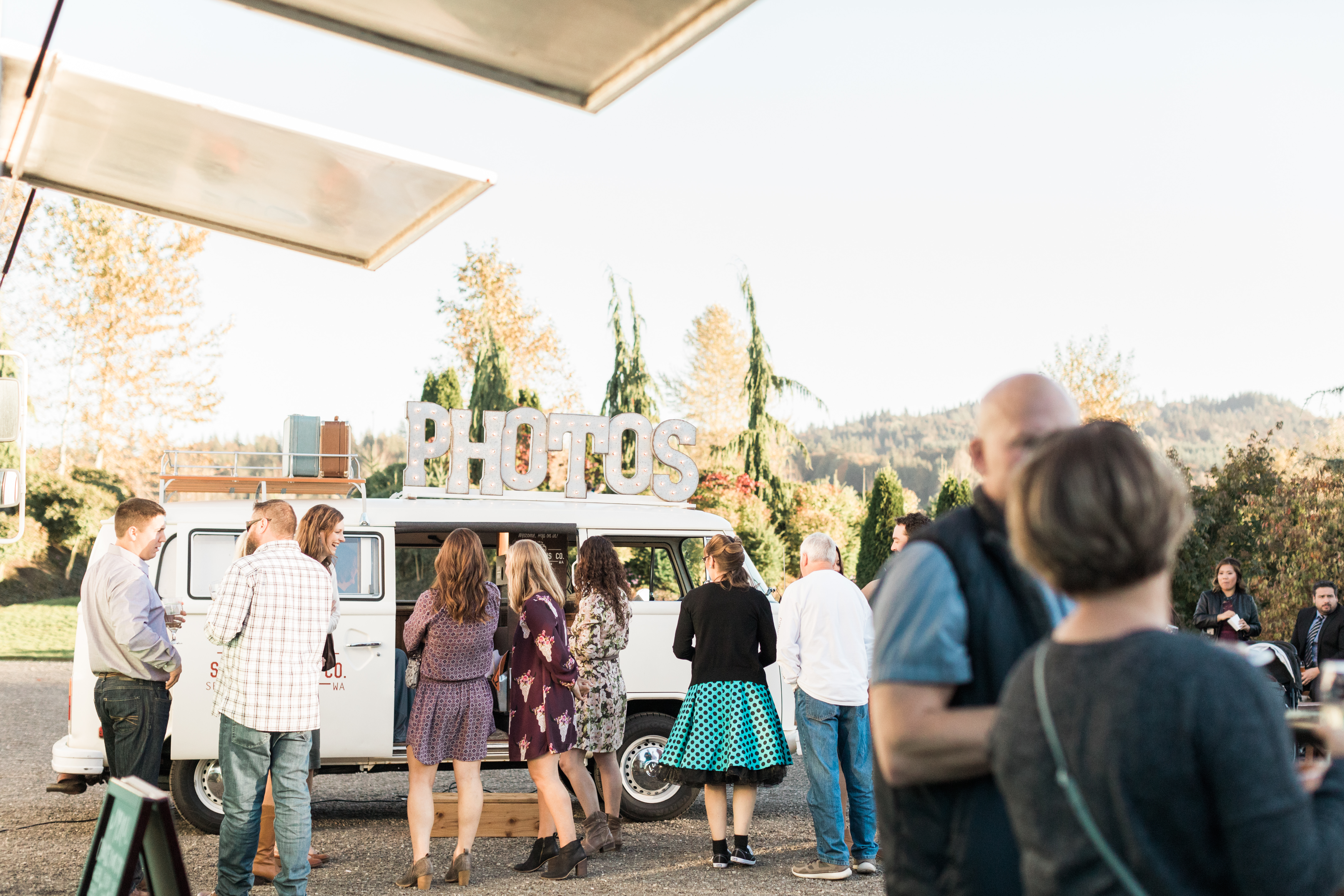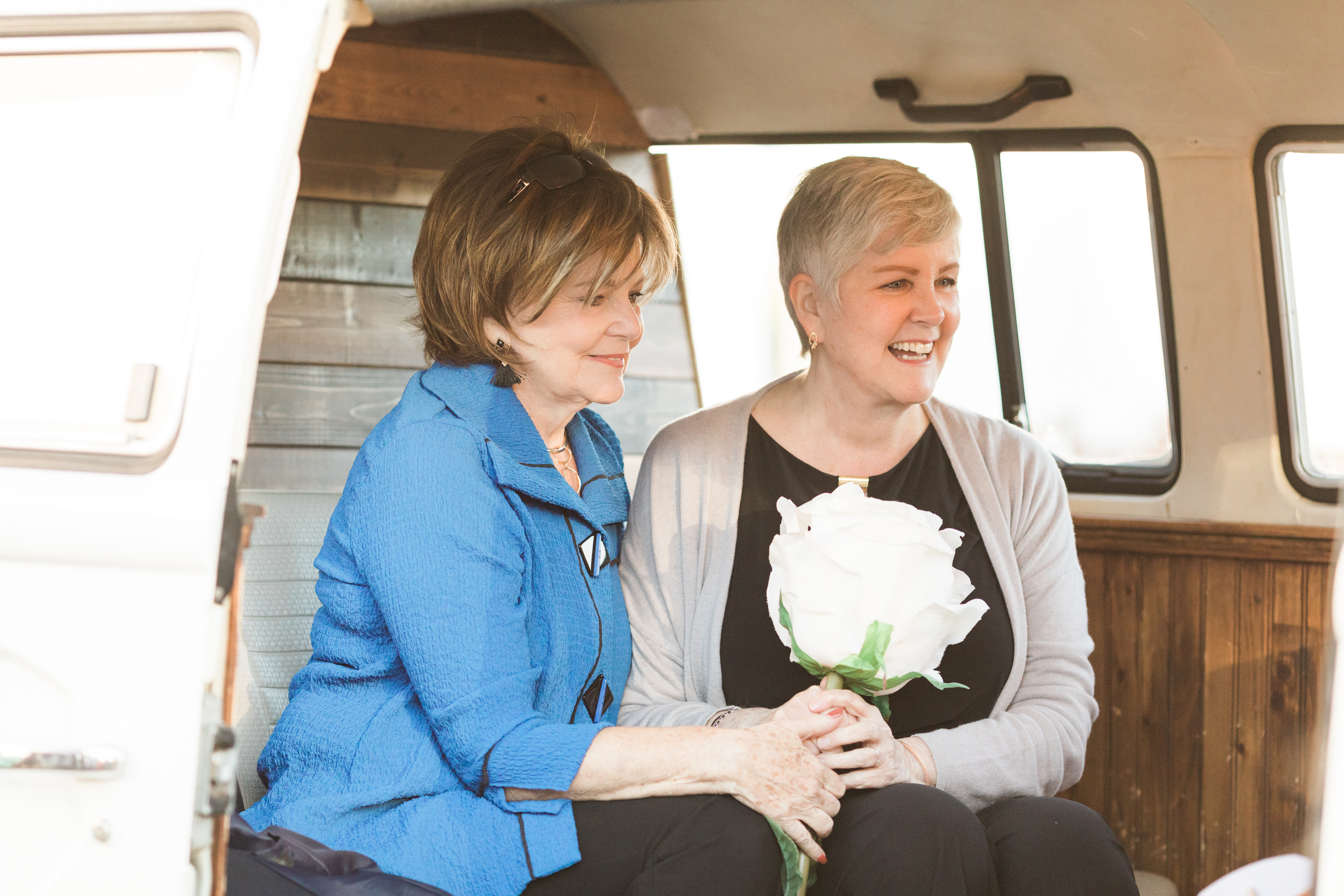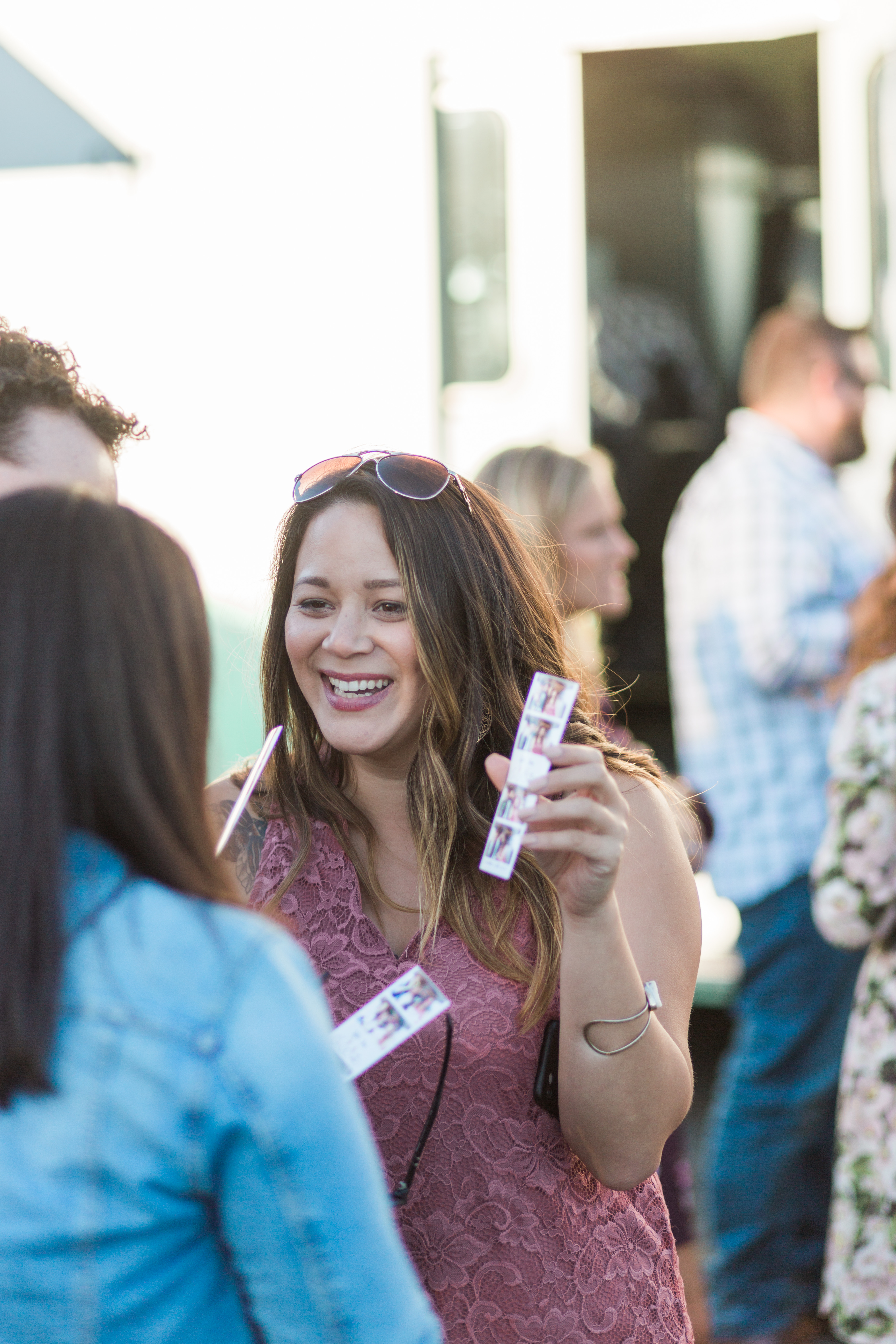 Dinner
For dinner, we had delicious pretzel sandwiches by Swift & Savory, served out of the food truck. Guests had the option between carnita pork with pineapple jam, cheddar and lime crema and cilantro slaw; smoked chicken breast with tomato jam, provolone, pesto, and arugula; bbq beef brisket with carmelized onions, cheddar cheese, and slaw; and a vegetarian roasted garlic hummus, marinated artichoke hearts, and arugula sandwiches. Half sandwiches were served so you could try more than one flavor and each dinner came with a side of homemade potato chips, pasta salad, or potato salad.
During the dinner portion, all of the cocktail hour snacks were still available as well!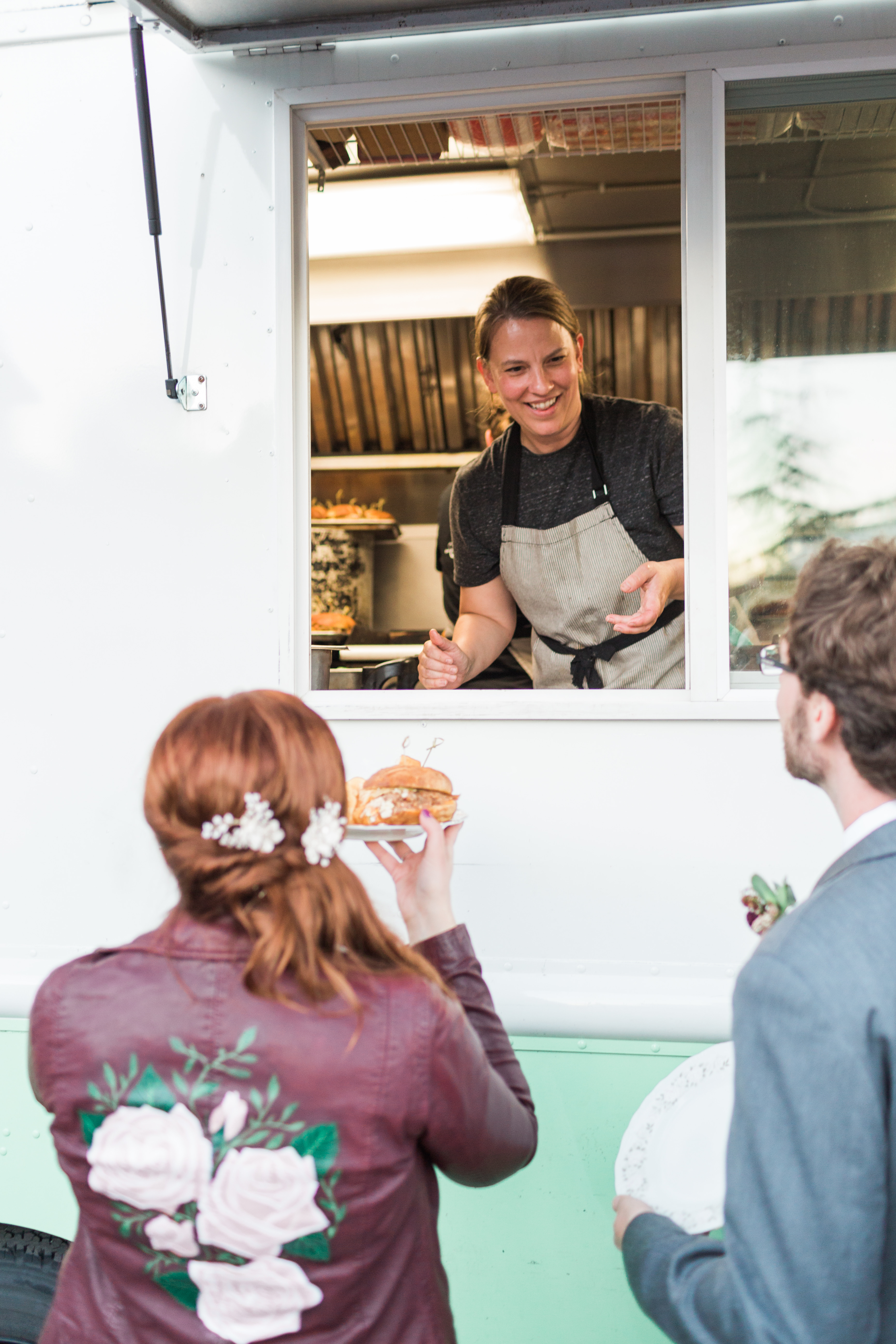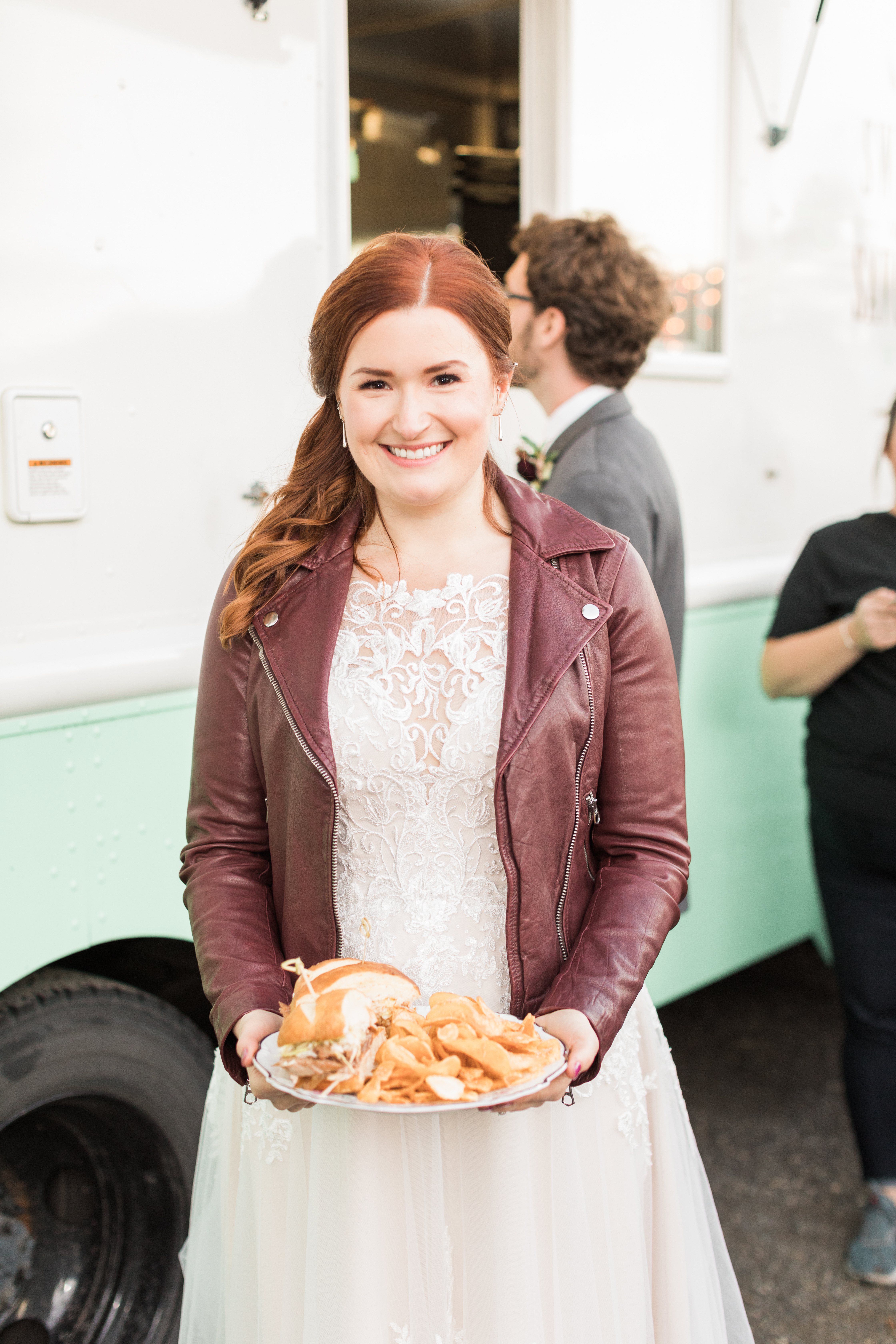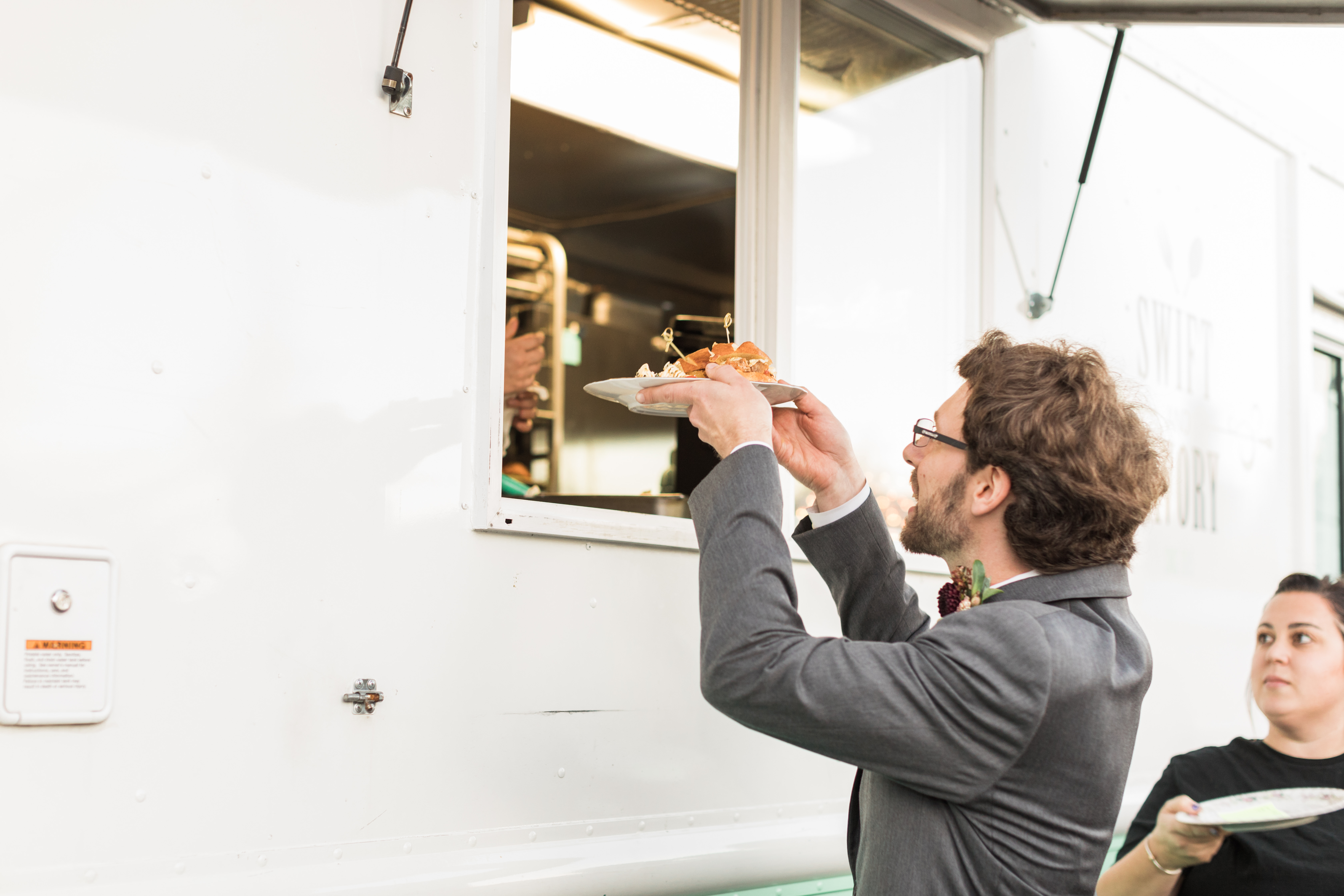 Cake Cutting & Dessert Bar
Jon and I love desserts, so having lots of yummy dessert options was a must. We wanted a selection of our favorite treats from Jenny Cookies Bakeshop: mini cupcakes, cake pops, sugar cookies, chocolate chip cookies, and peanut butter cookies in addition to our chocolate naked cake with strawberry buttercream frosting.
Our florist, Petal & Posy, also added a few florals to complete our cutting cake.
In addition to the Jenny Cookies desserts, we provided Apple Cider Donuts from The Farm at Swan's Trail and 1/2 pints of Smith Brothers milk. It was dessert perfection!
Outside, was a s'mores bar for our more adventurous guests!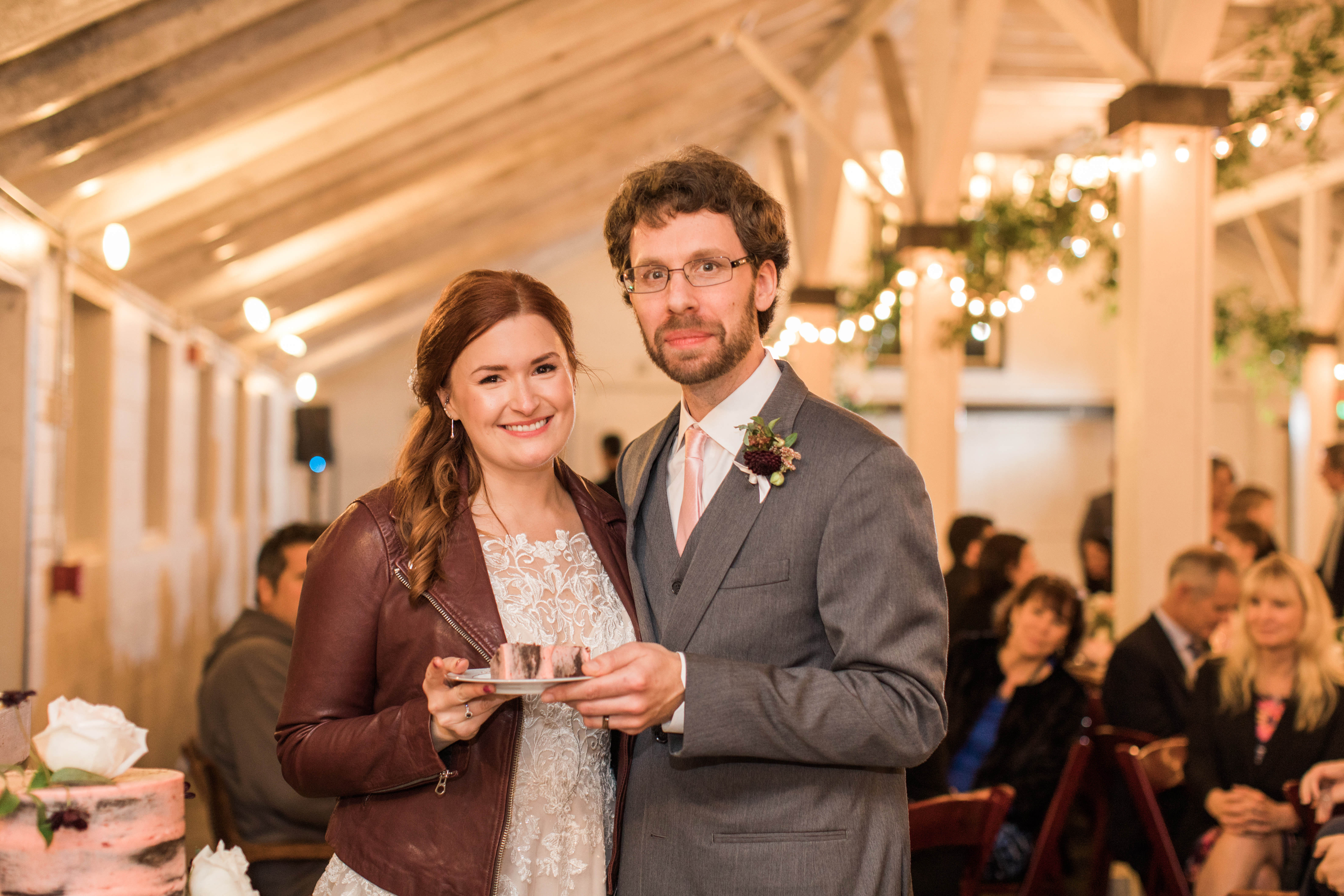 Toasts
We coordinated with our family and bridal party before the wedding to have a set list of toasts. Both of my parents, Jon's dad, as well as three of our bridesmaids and three of our groomsmen toasted us that evening.
Jon and I also gave a brief word of thanks to our guests, friends, and family.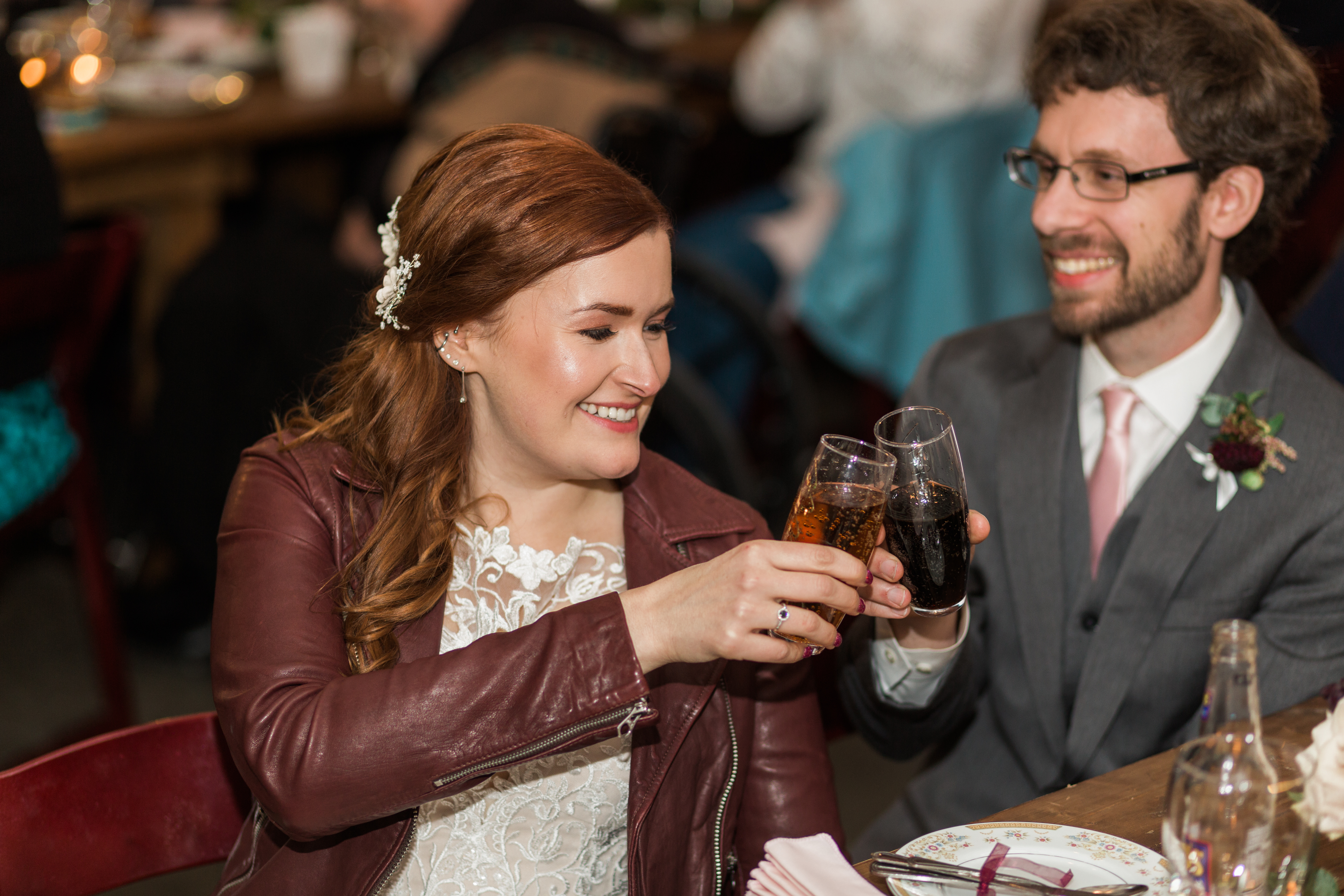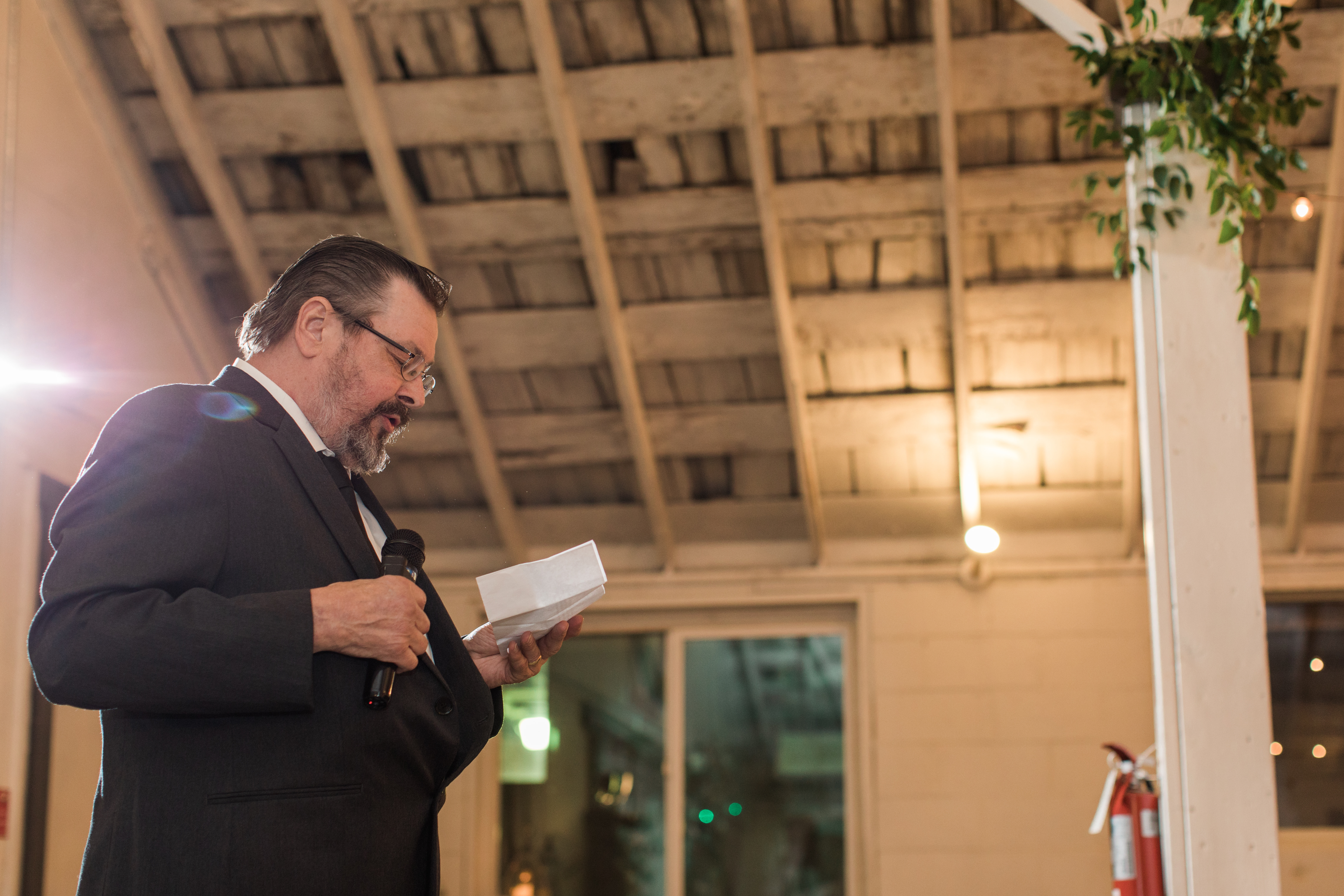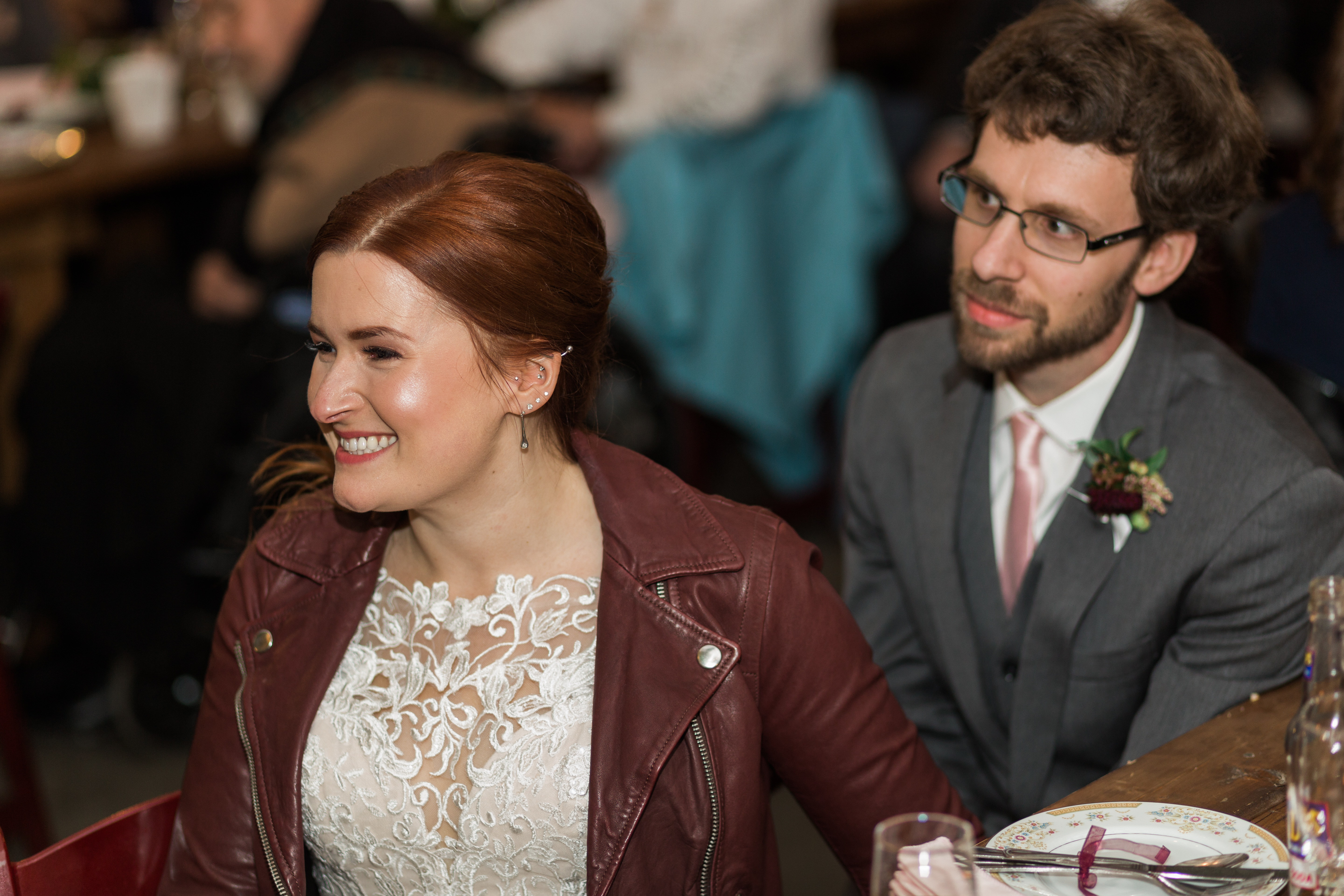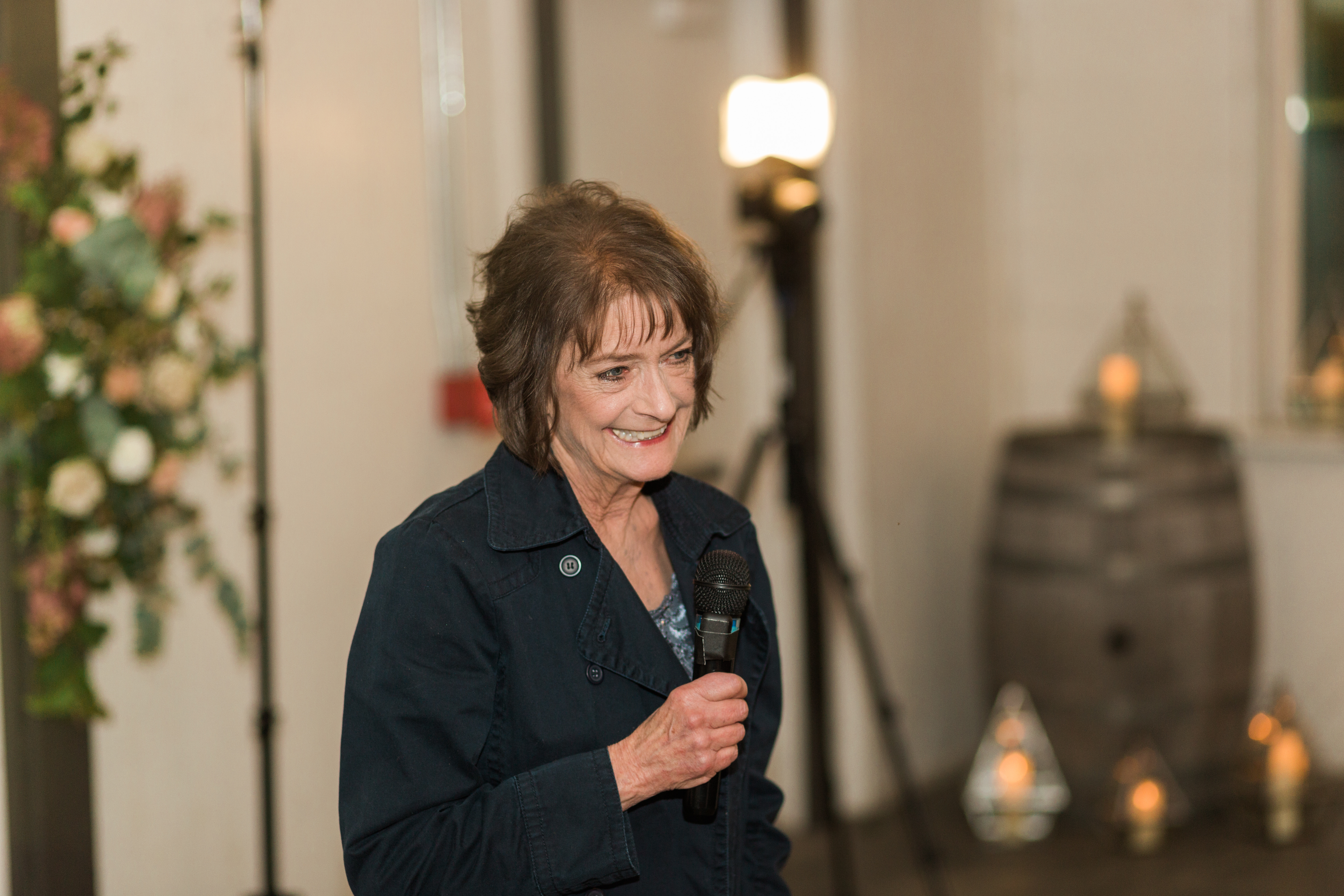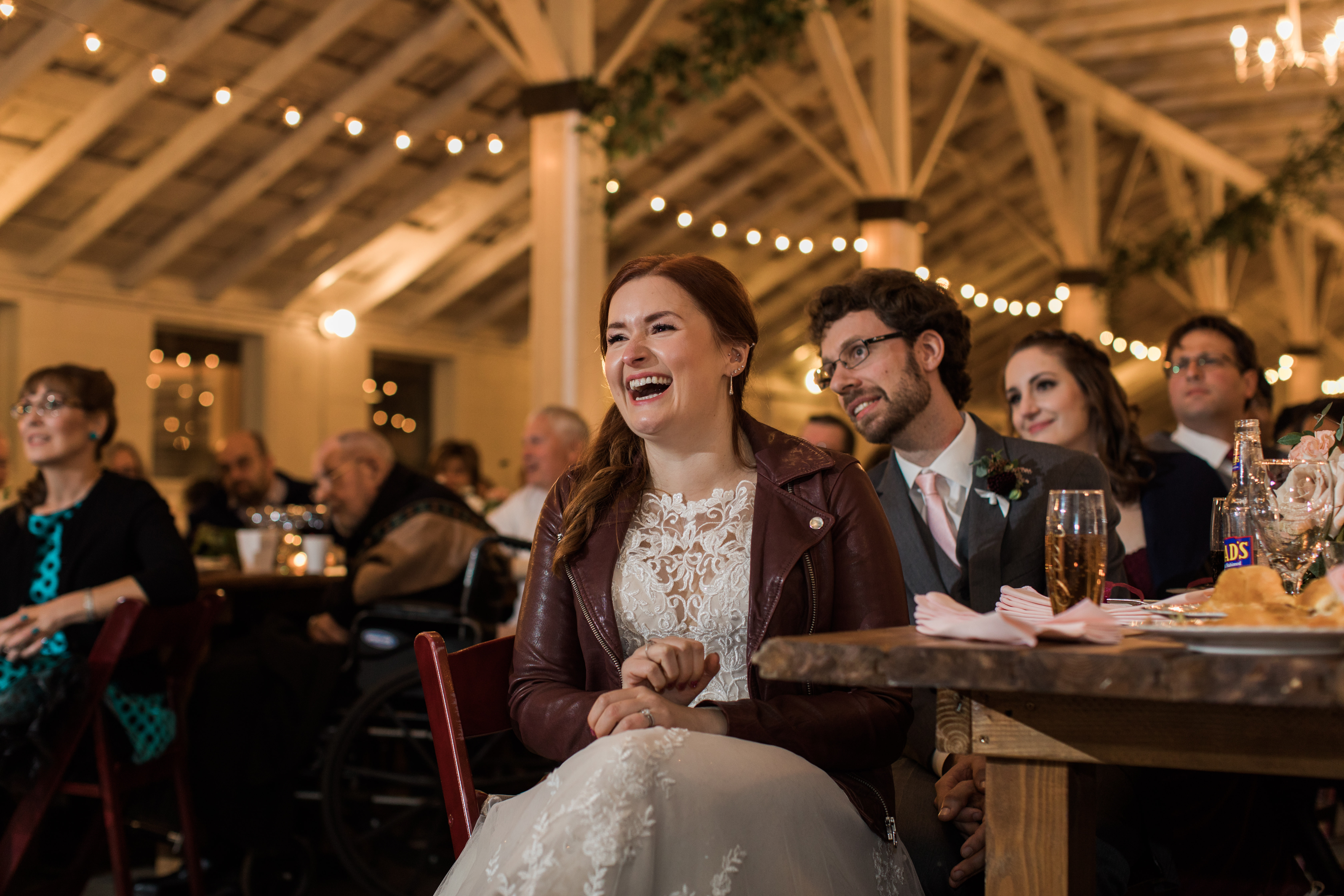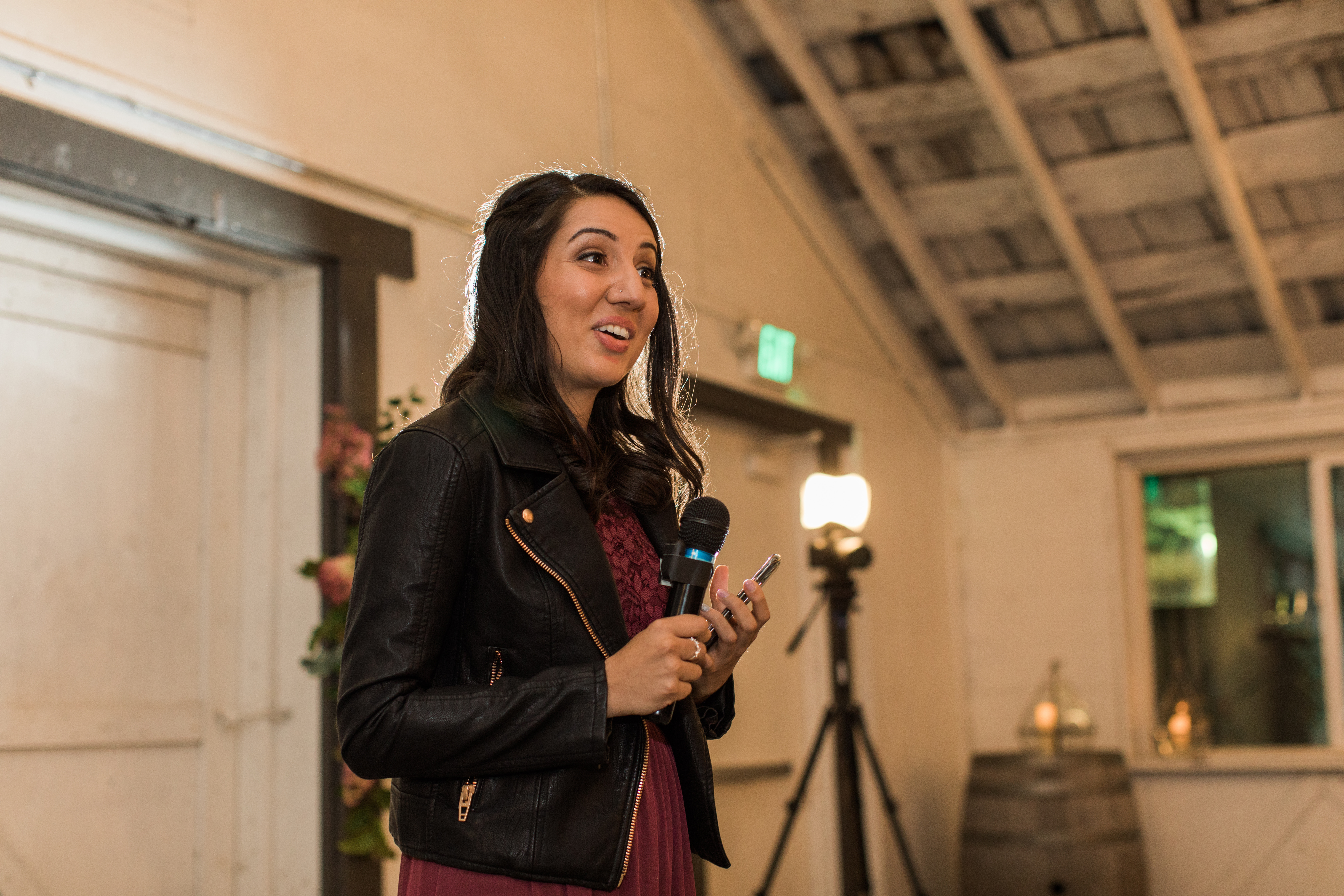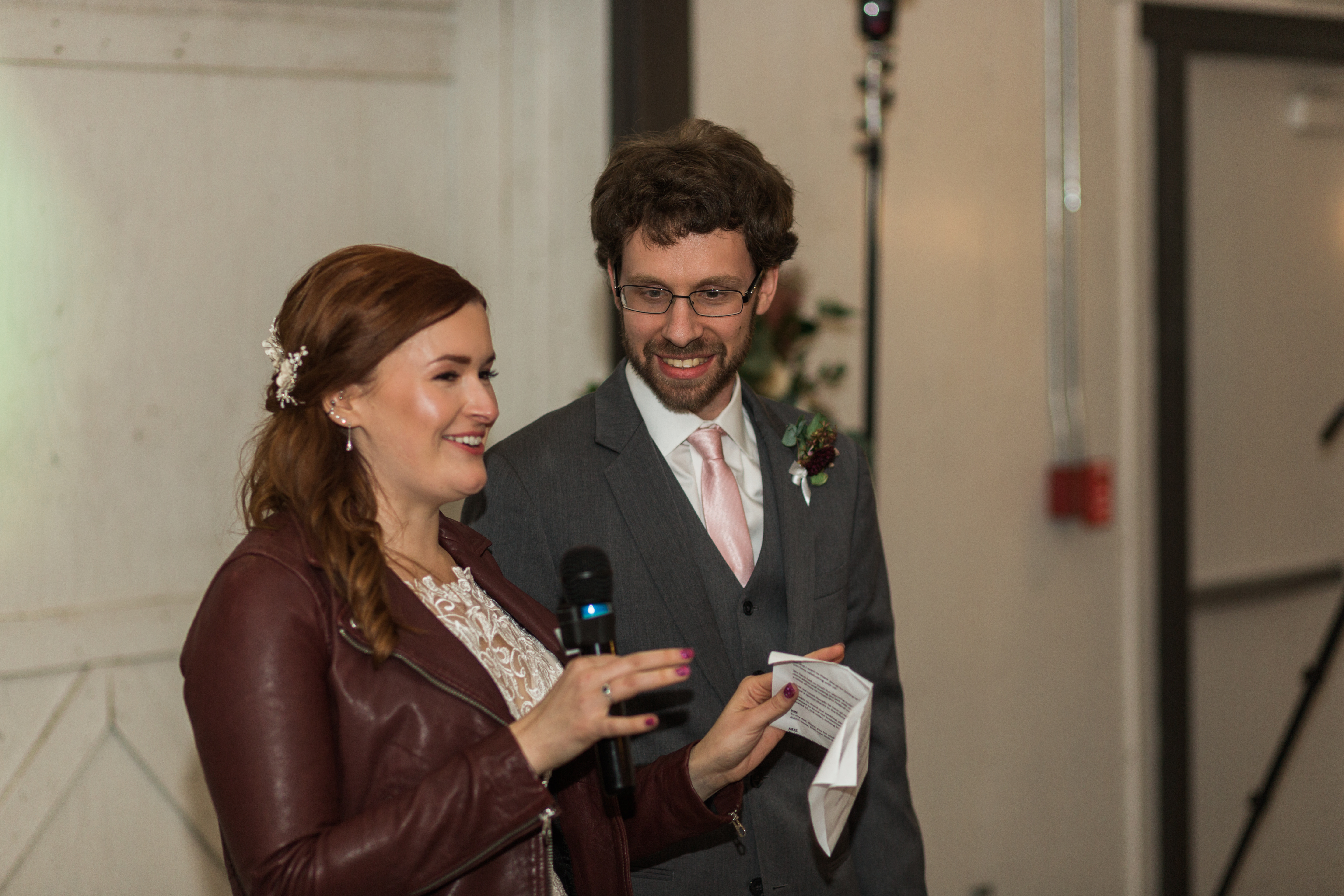 First Dance
Continuing with the Billy Joel theme, Jon and I selected Just the Way You Are as our first dance song. We had a choreographed routine that we spent months taking lessons for!