Our Wedding: The Ceremony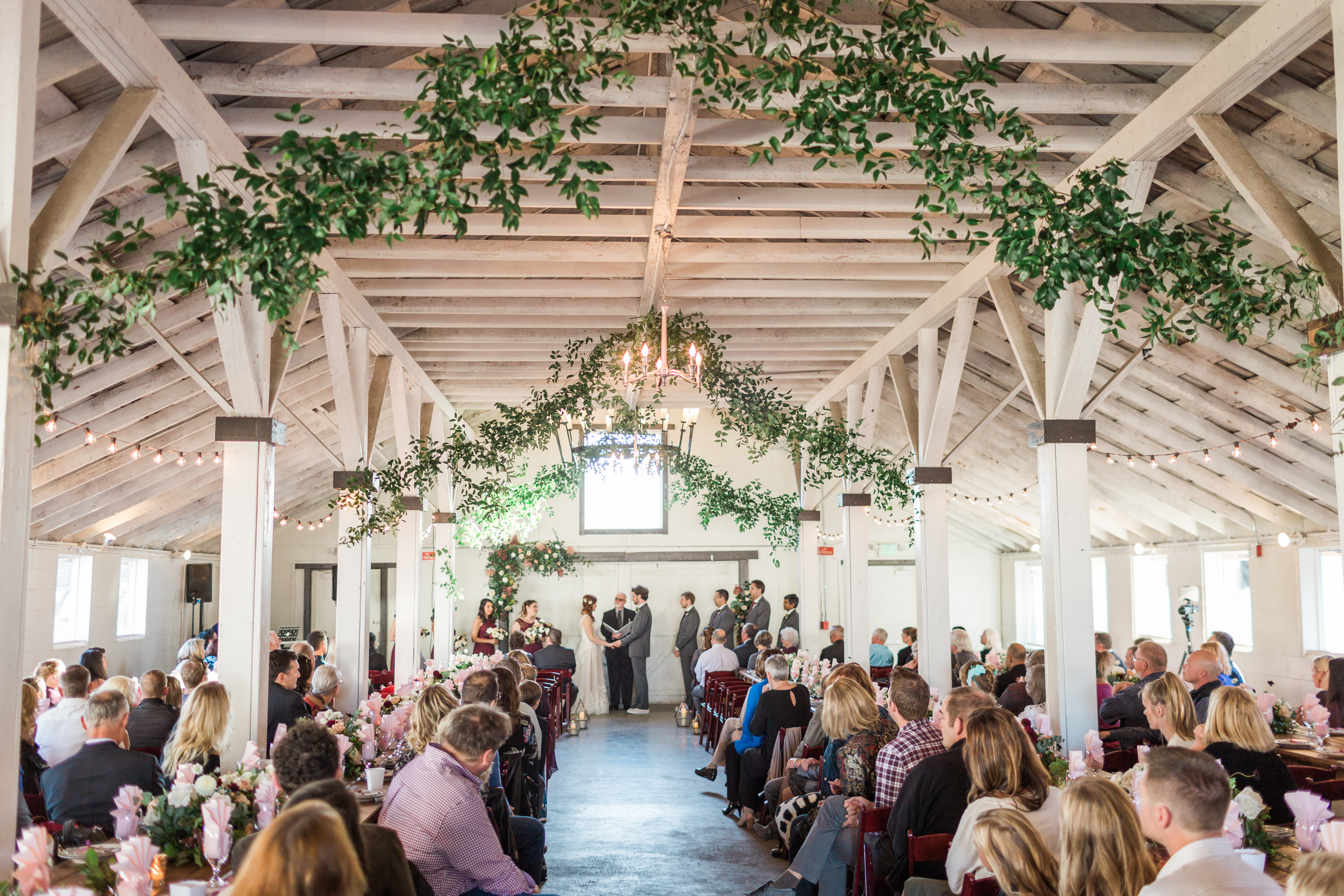 Our wedding ceremony and reception space was at Dairyland in Snohomish, Washington. While we had the opportunity to use the outdoor space for the ceremony, we opted to keep the ceremony inside. This also allowed us to keep all of the floral installations inside the venue as well.
The Space Design
Since our wedding ceremony and reception would both be in the same location, we had to decide if we would have the Dairyland barn set up a different way for the ceremony and then flipped after into the reception layout. Ultimately, we decided that due to the logistics, we would have essentially the same layout for both the ceremony and the reception: all of our guests would sit at the long farm tables for our ceremony while the honored guests would sit in two rows of chairs at the front of the barn. After the ceremony, the additional rows of chairs would be removed and that space would become the dance floor.
The tables were set and, as guests arrived, they selected their chairs, which were turned outward towards the front of the venue. The ceremony altar was simple, with an asymmetrical floral installation, geometric lamps, and a wine barrel at the center for our marriage certificate.
The Ceremony
As is traditional for a western wedding, the ceremony started with Jon, our officiant, and bridal party walking down the aisle. I followed, with my parents walking me down the aisle. We opted not to have a flower girl and ring bearer (though we did seriously consider using Opal & Jasper).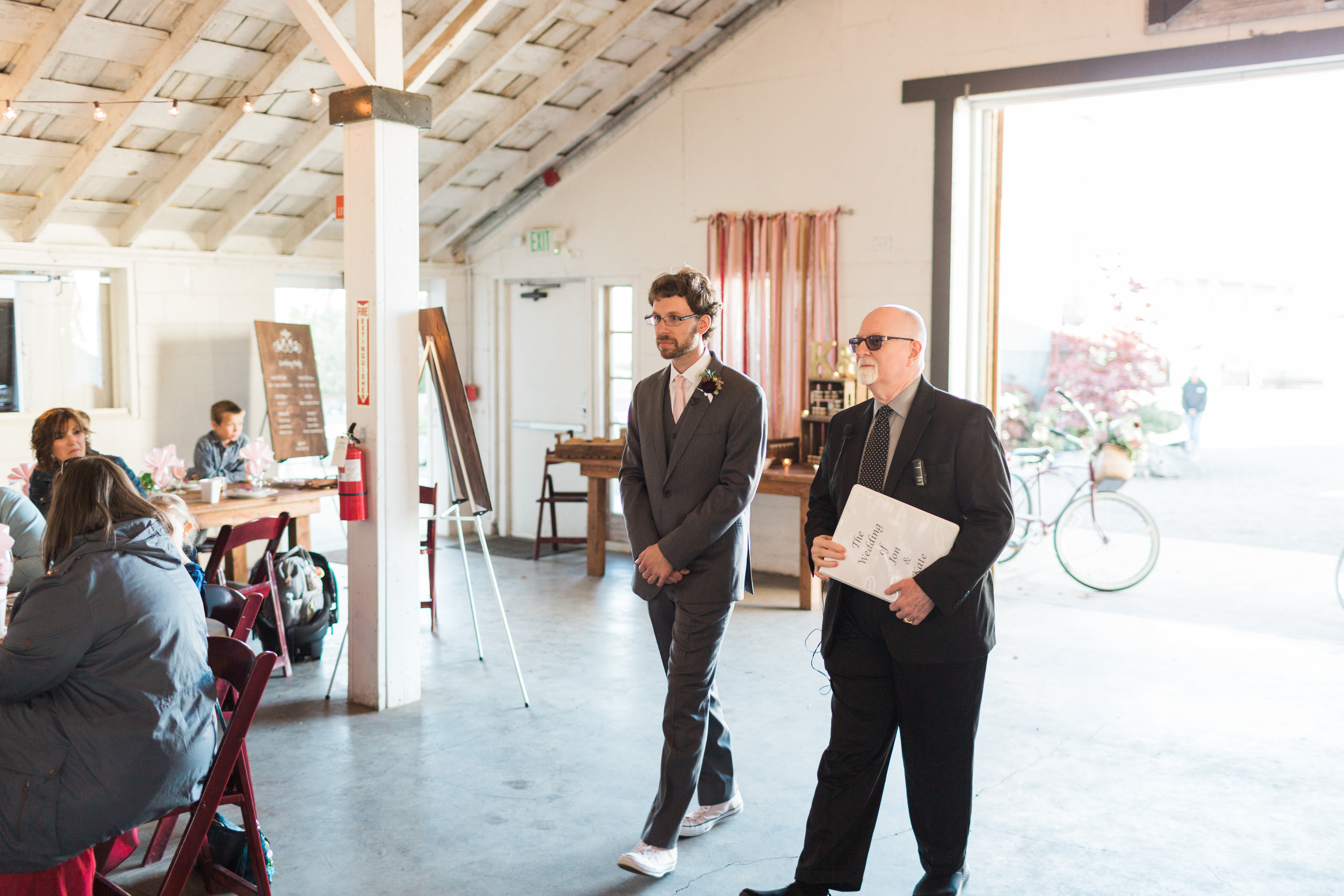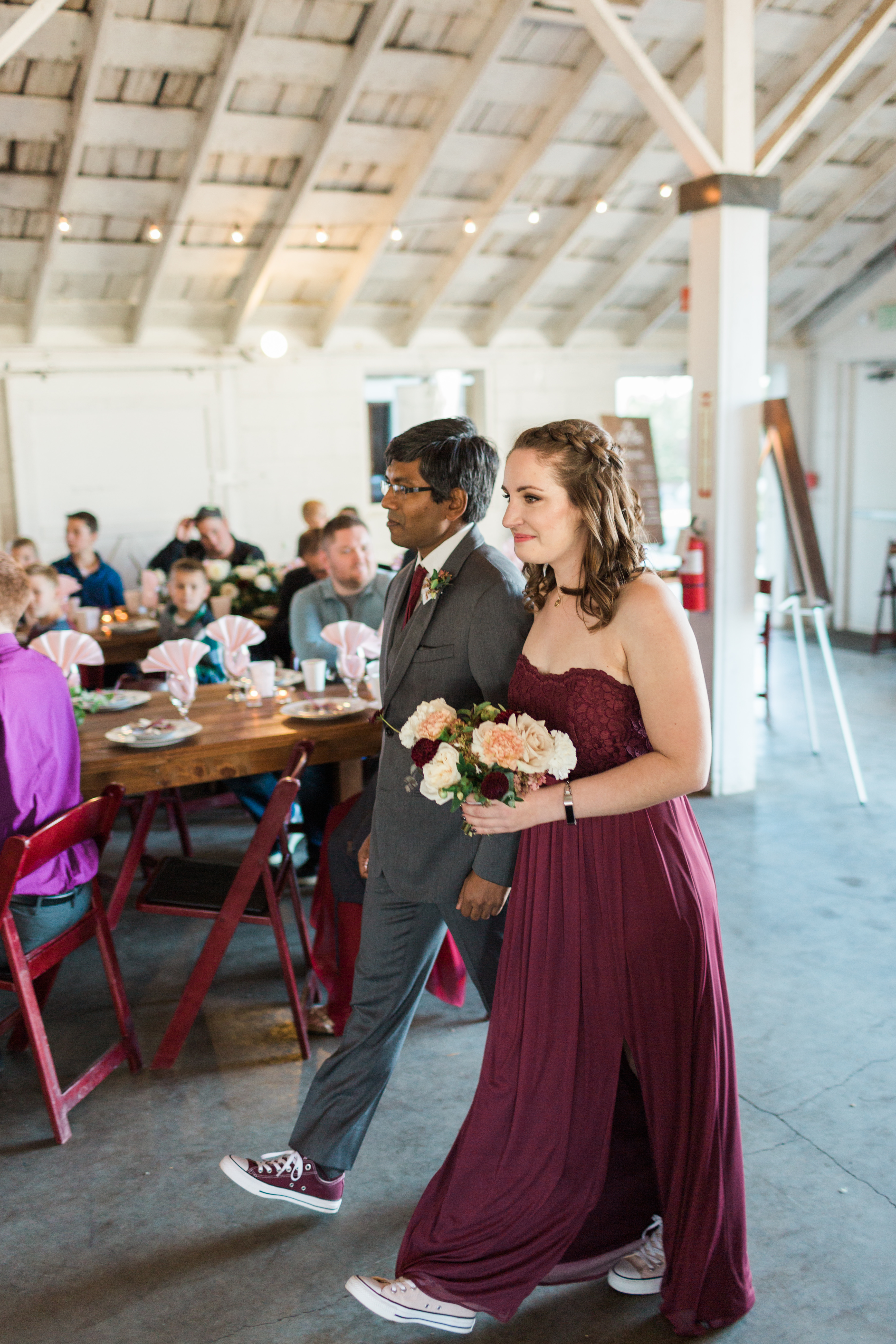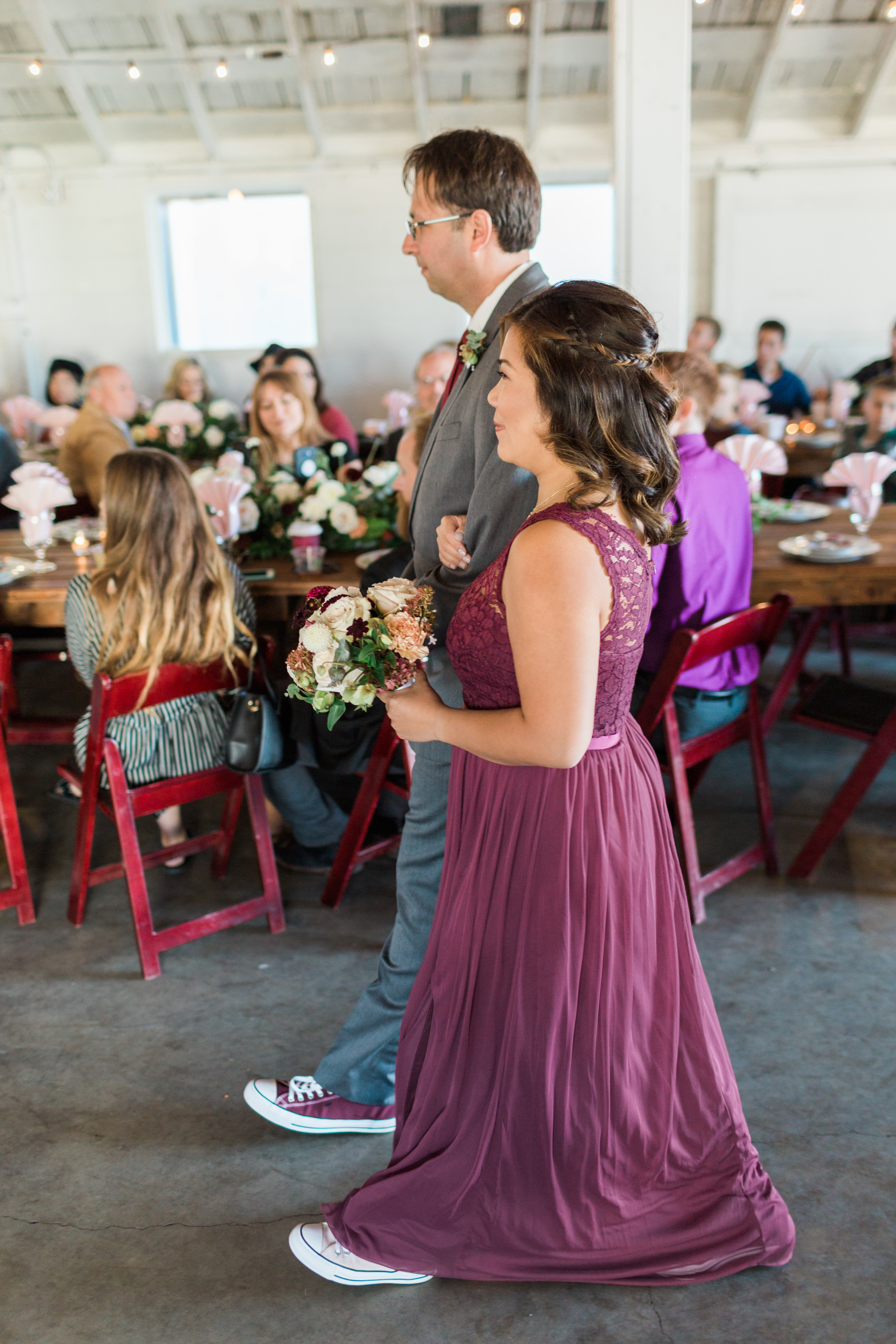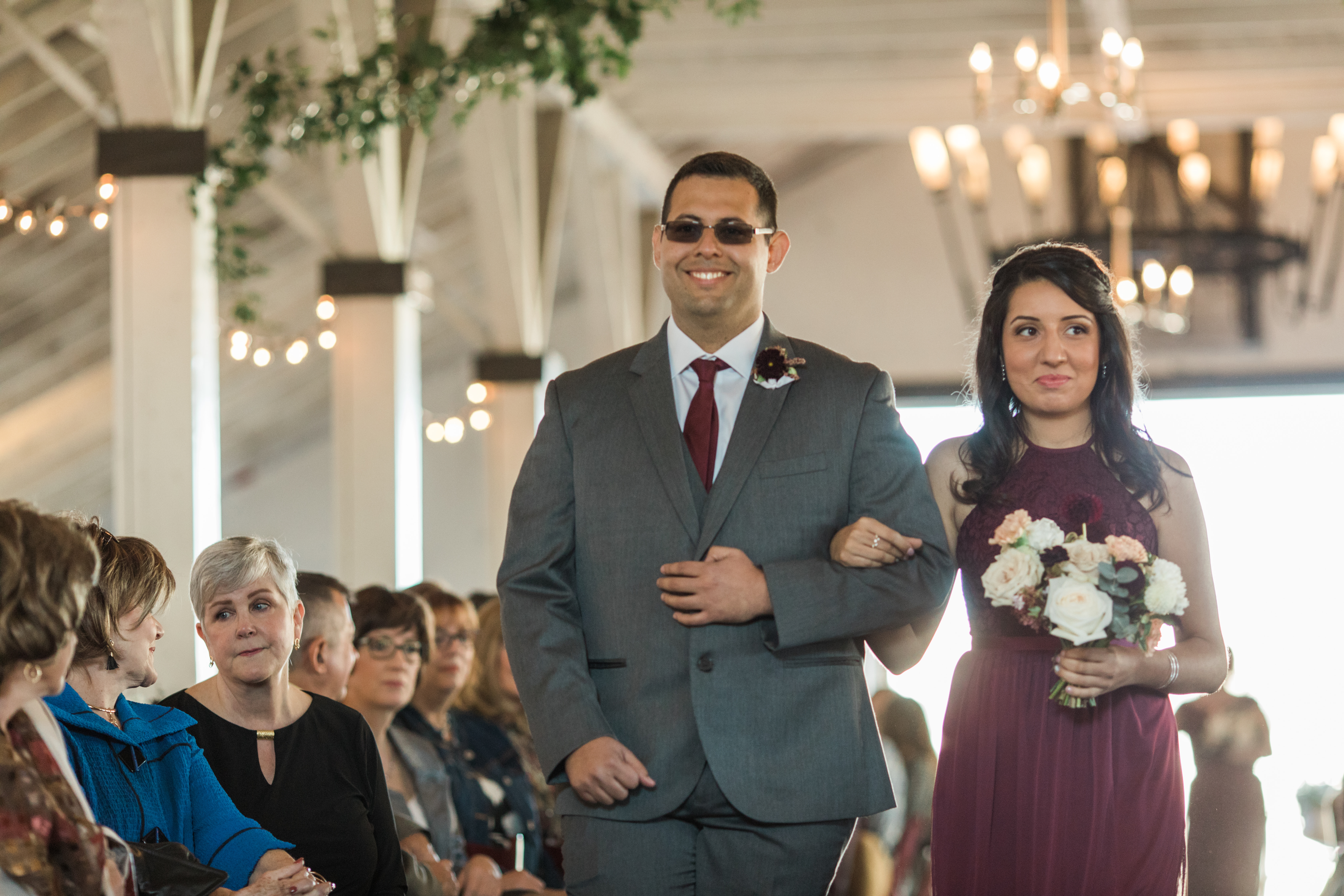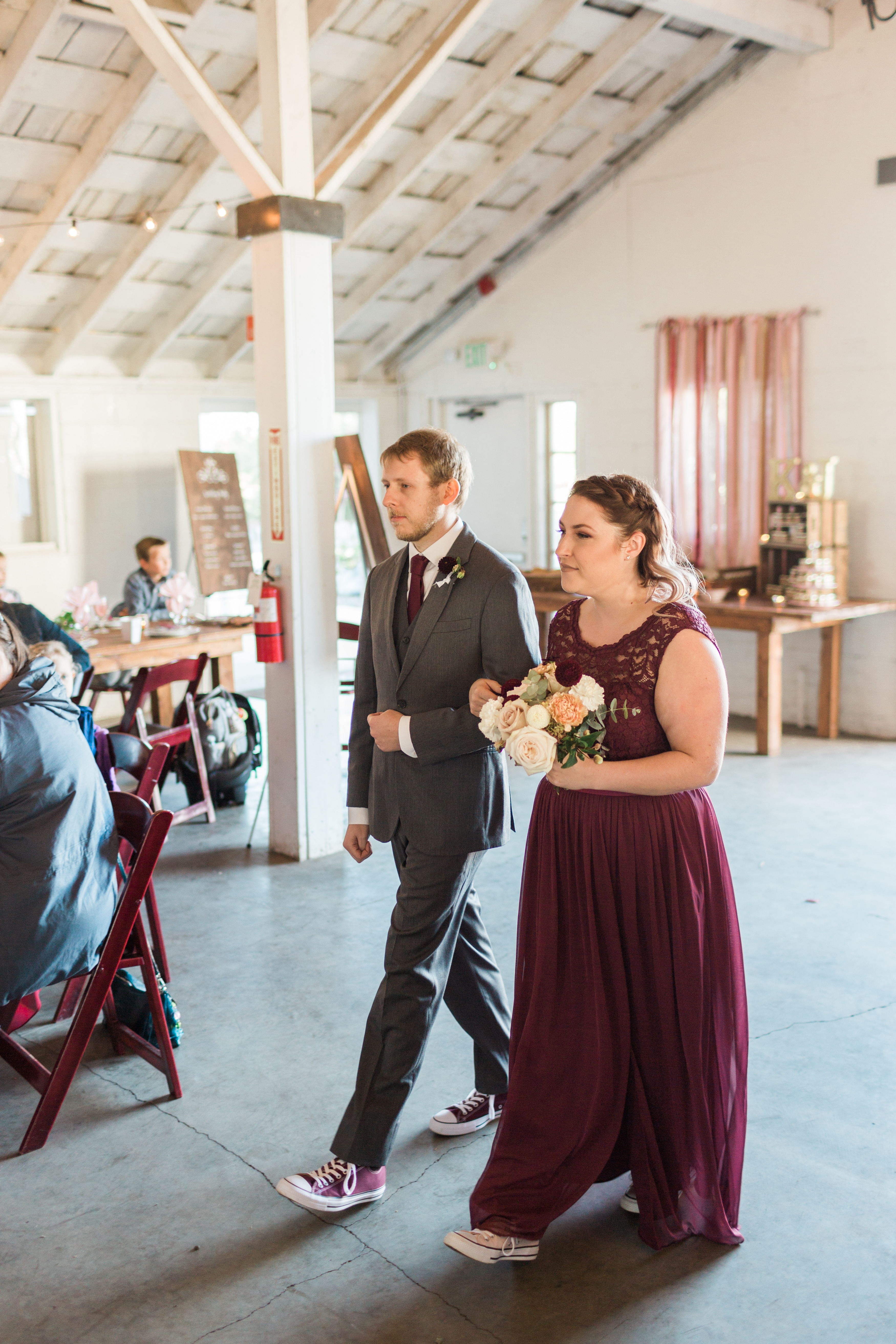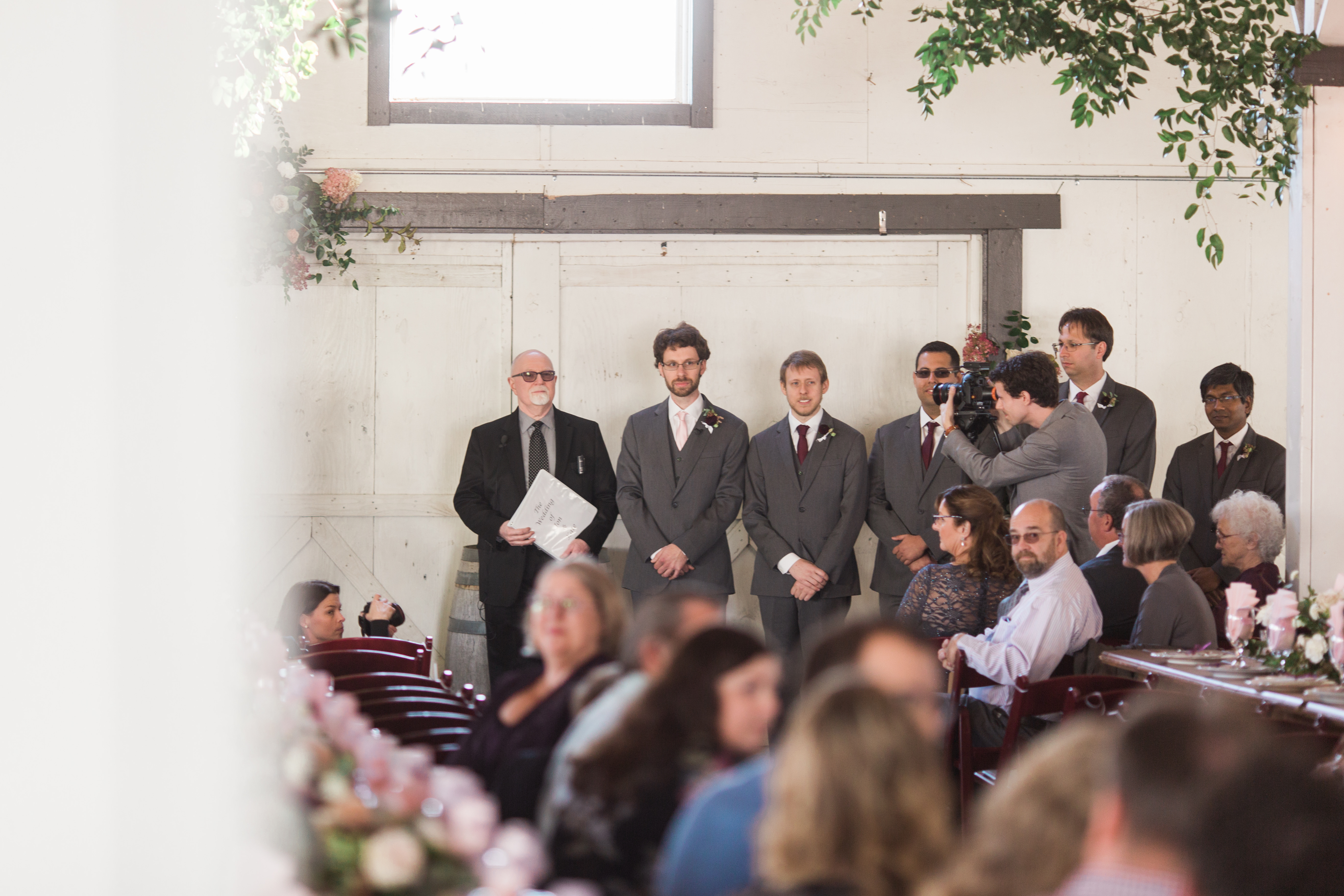 Jon and I wanted to incorporate personalized elements throughout our ceremony, which started with our music selection for the processional and recessional. Jon and I love Billy Joel, so we selected all Billy Joel songs:
Processional: She's Got a Way (Instrumental)
Bride's Entrance: She's Always a Woman
Recessional: The Longest Time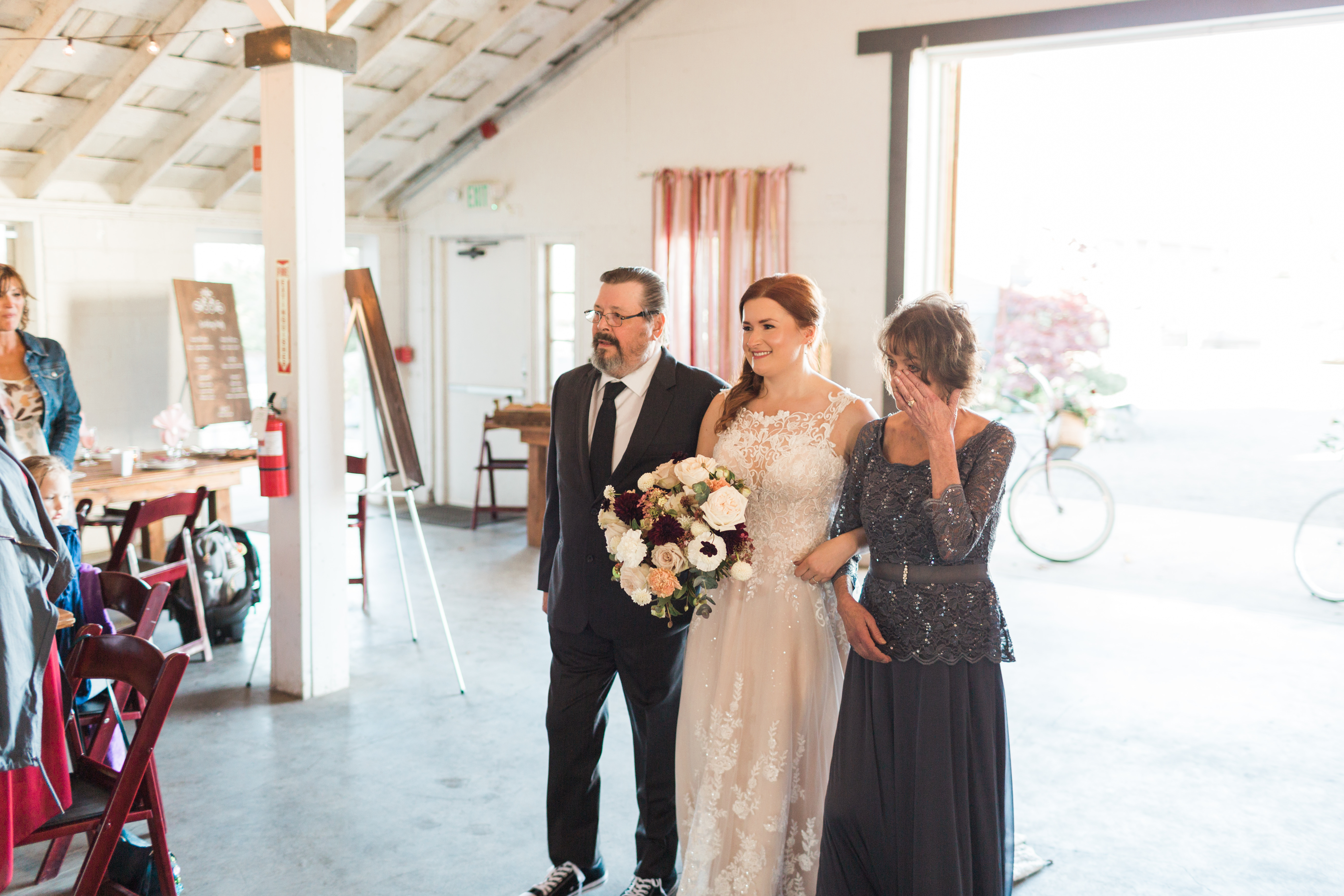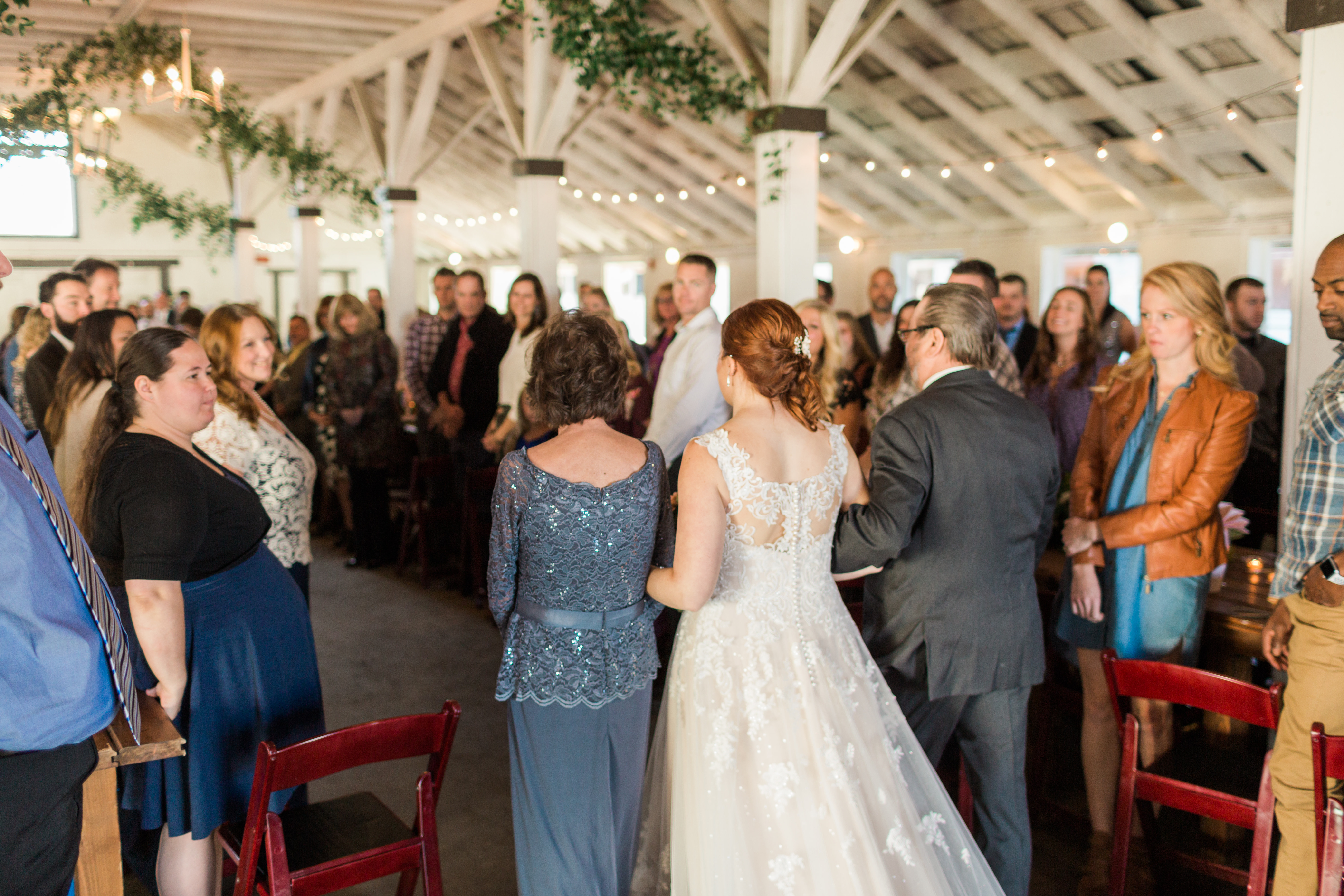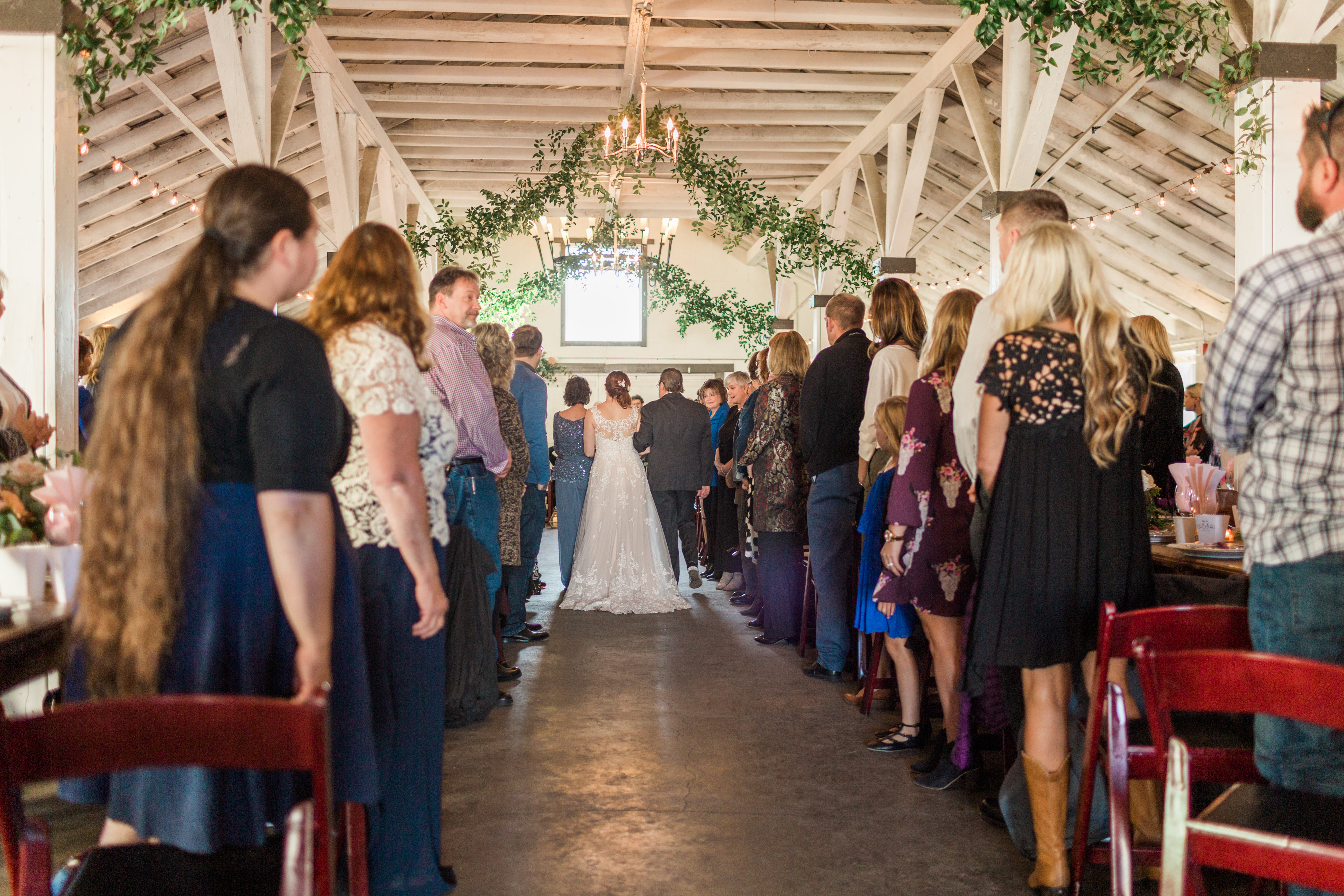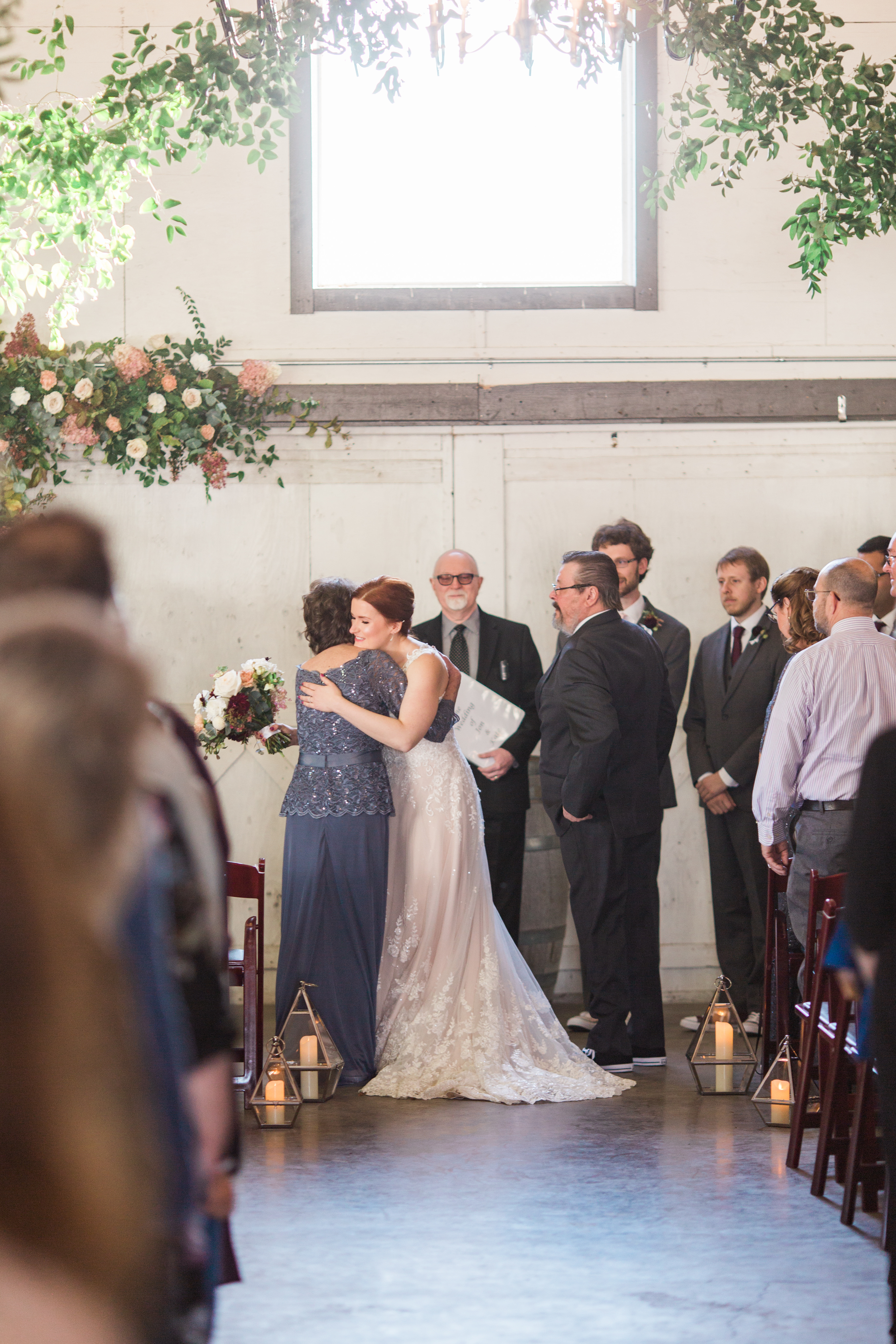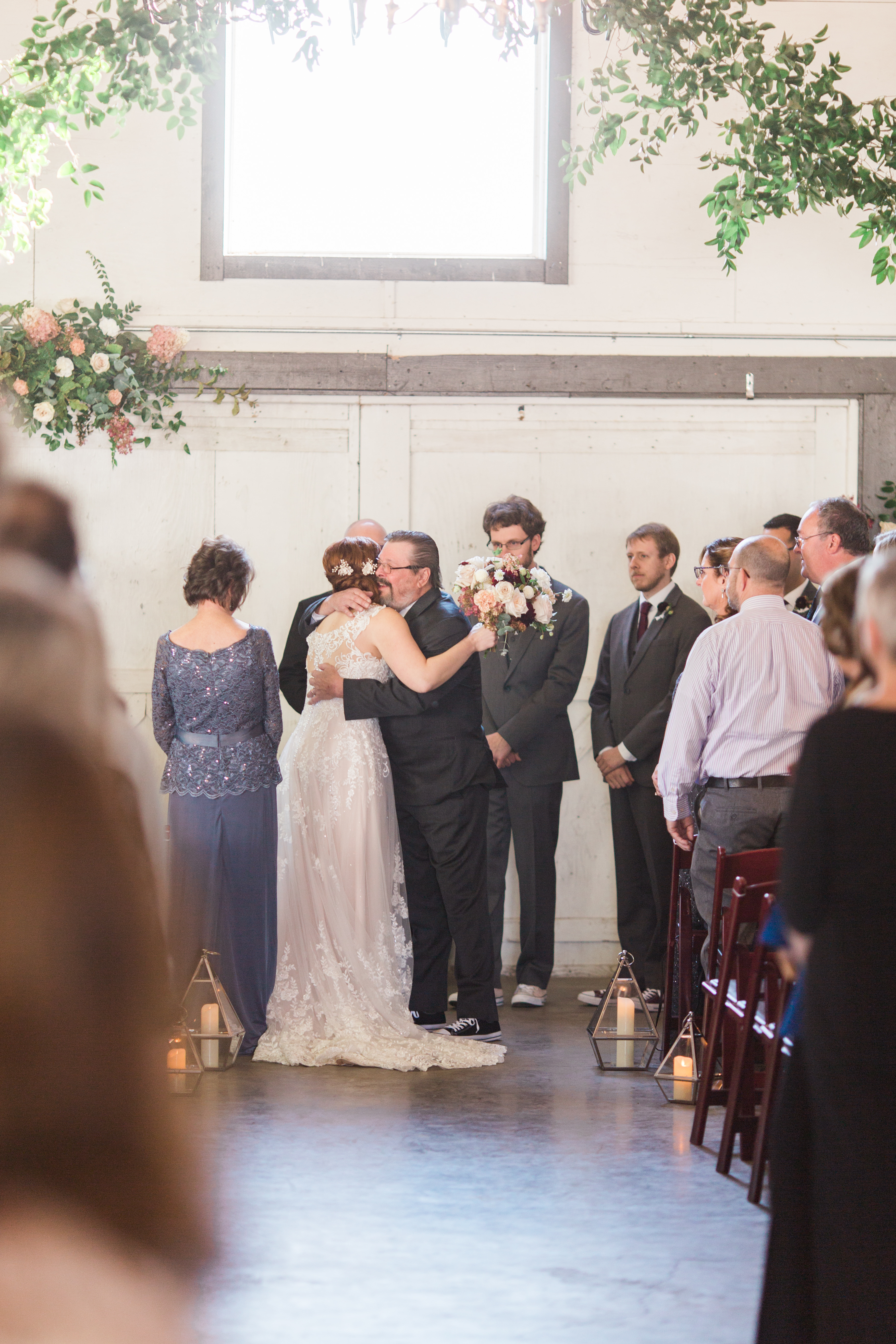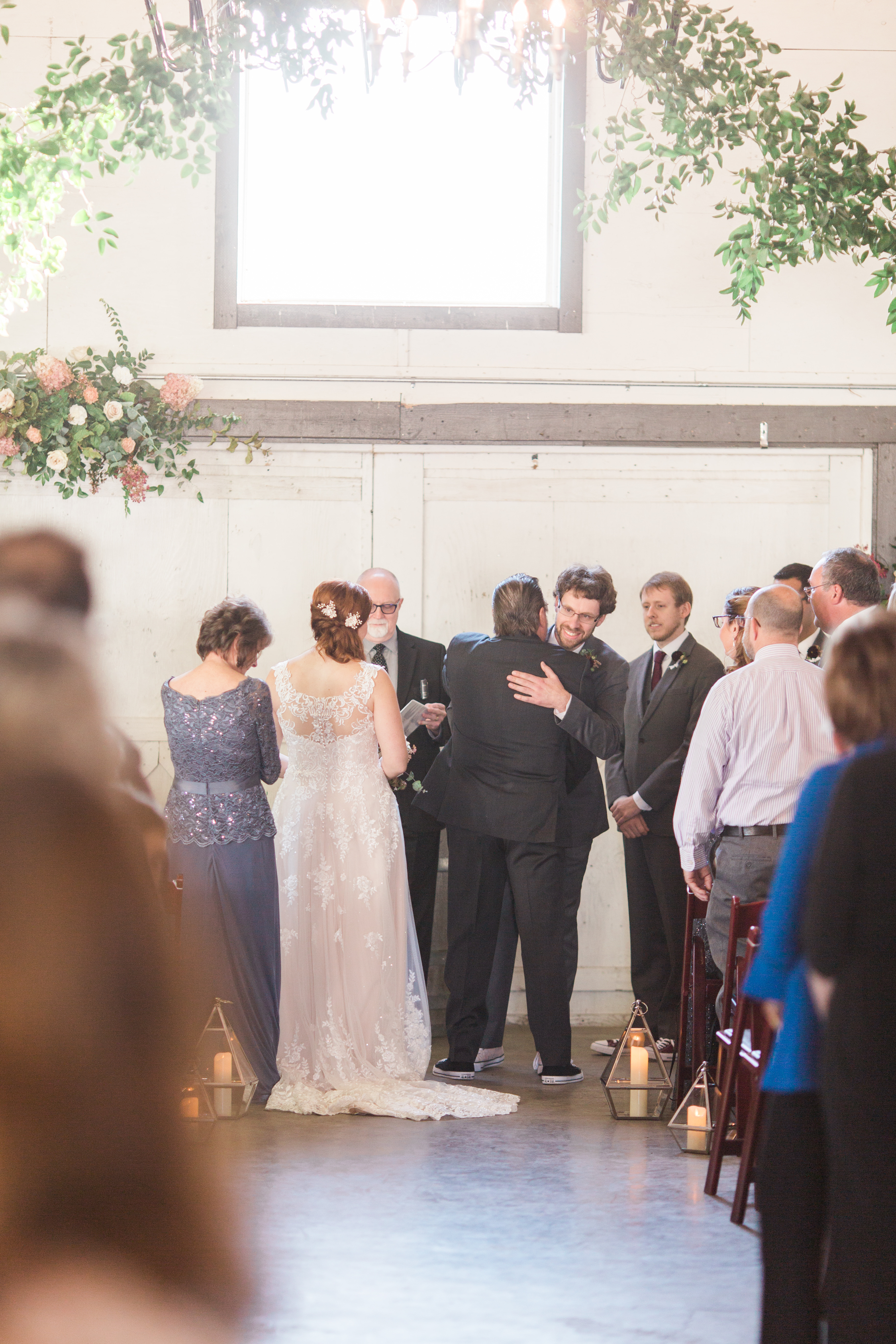 During the ceremony, our officiant Craig incorporated a few mentions of our beloved cats, Opal and Jasper, which garnered a few laughs from our friends and family. There were two other unique elements to our ceremony:
Instead of personal spoken vows, we wrote our vows to each other and exchanged them during the ceremony. While we read the vows in silence, our officiant encouraged our guests to reflect on the various forms of love in their life.
We opted to sign our marriage license during the ceremony. This was a unique way for us to commit to each other in front of our friends and family and have them participate in this joyous day.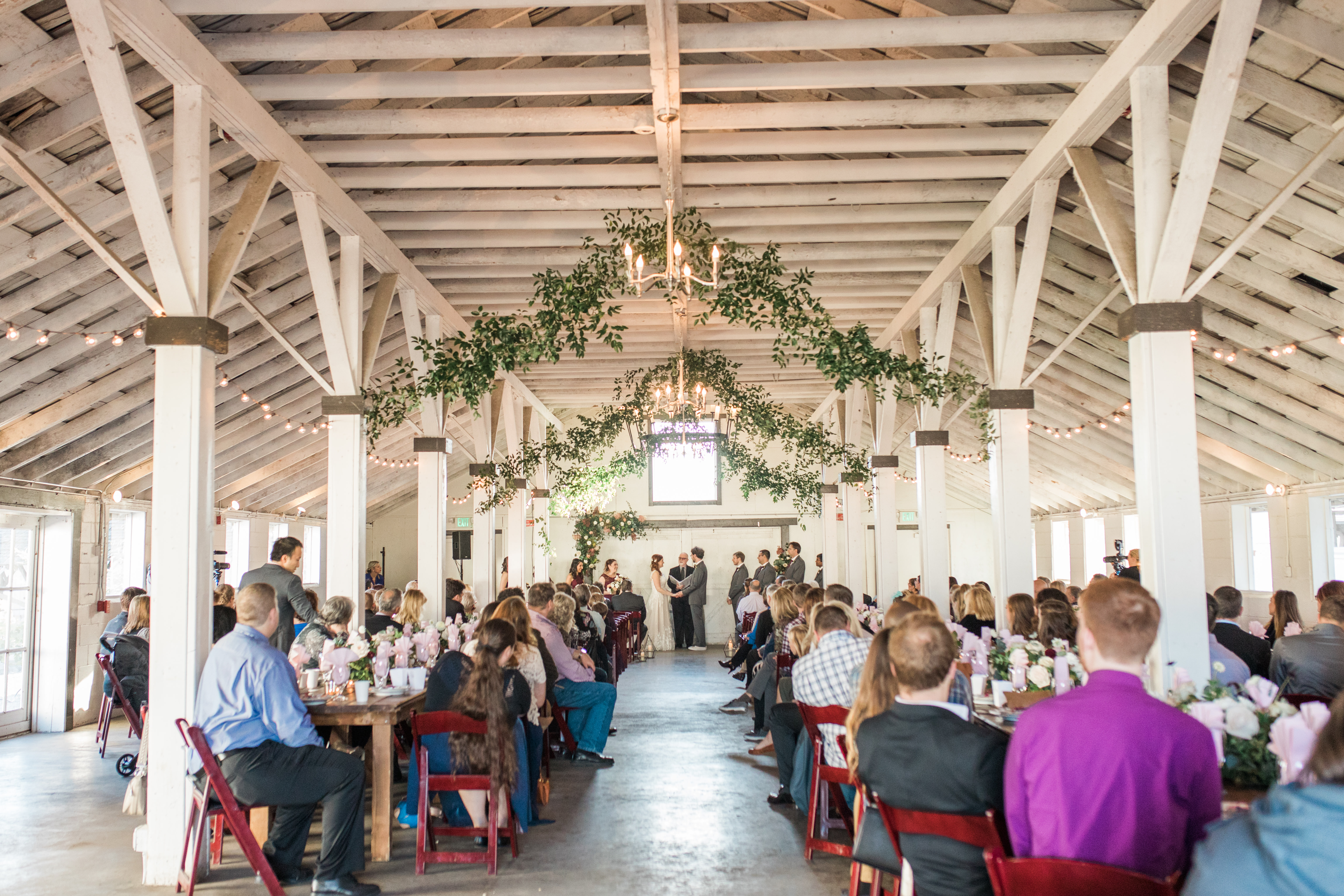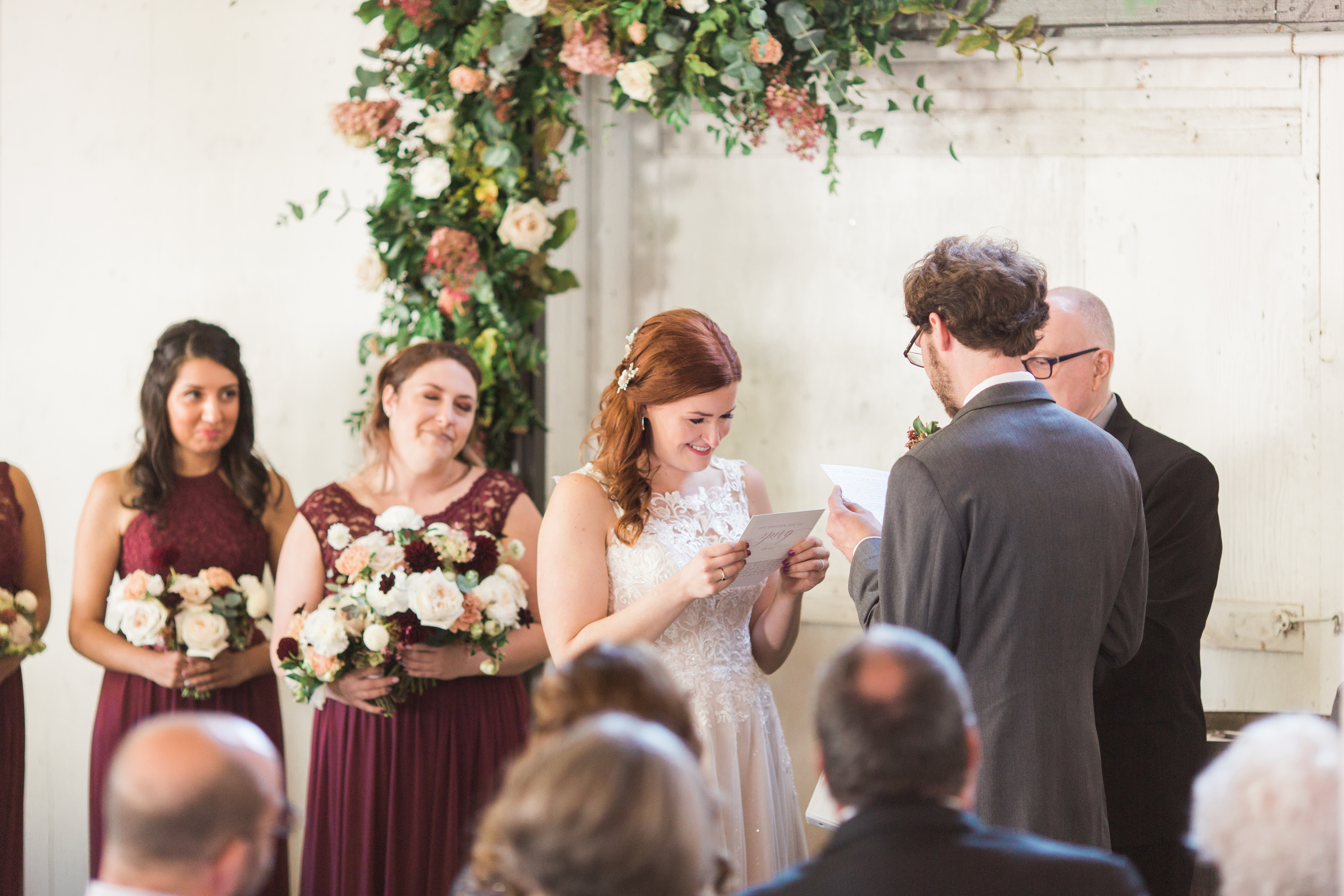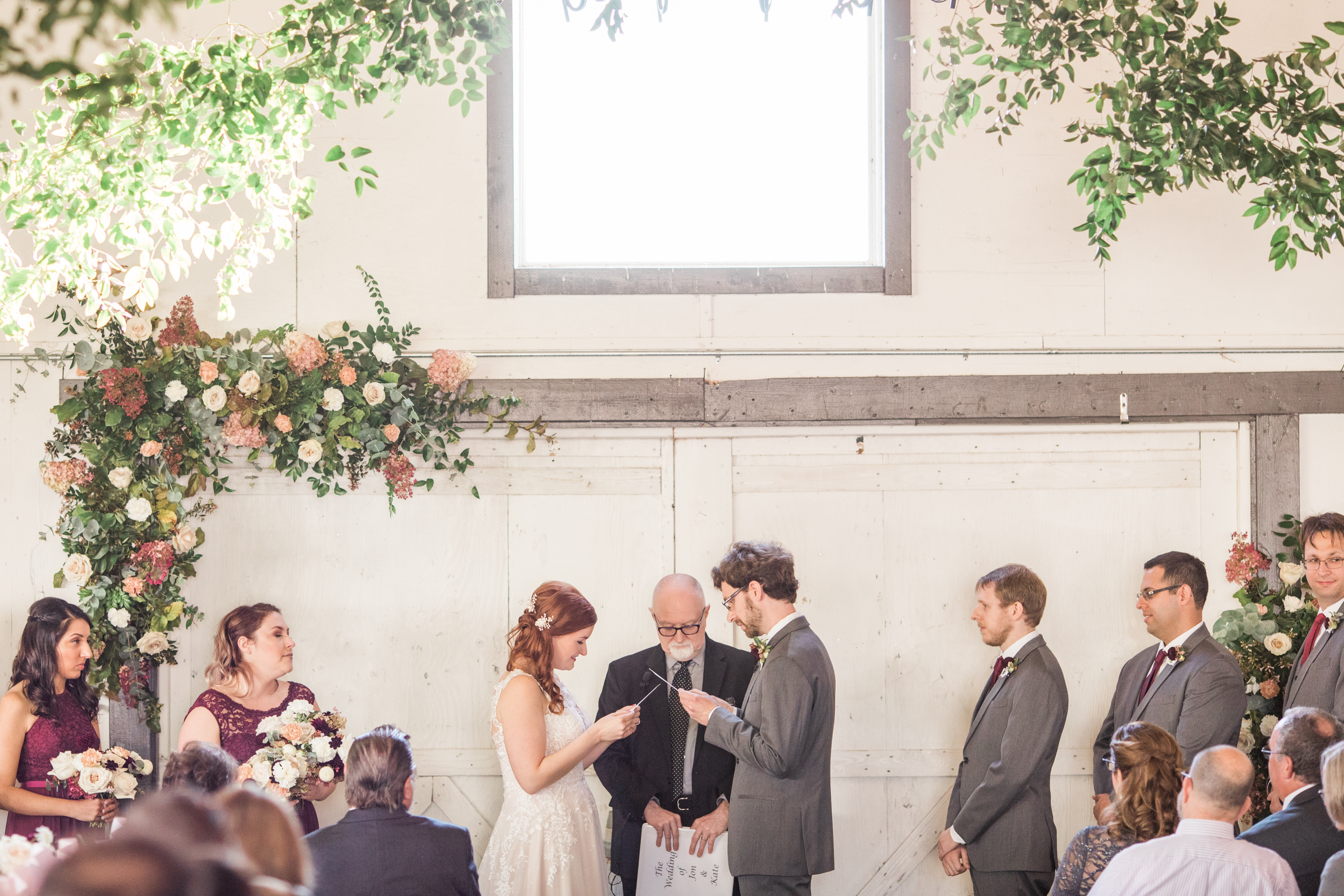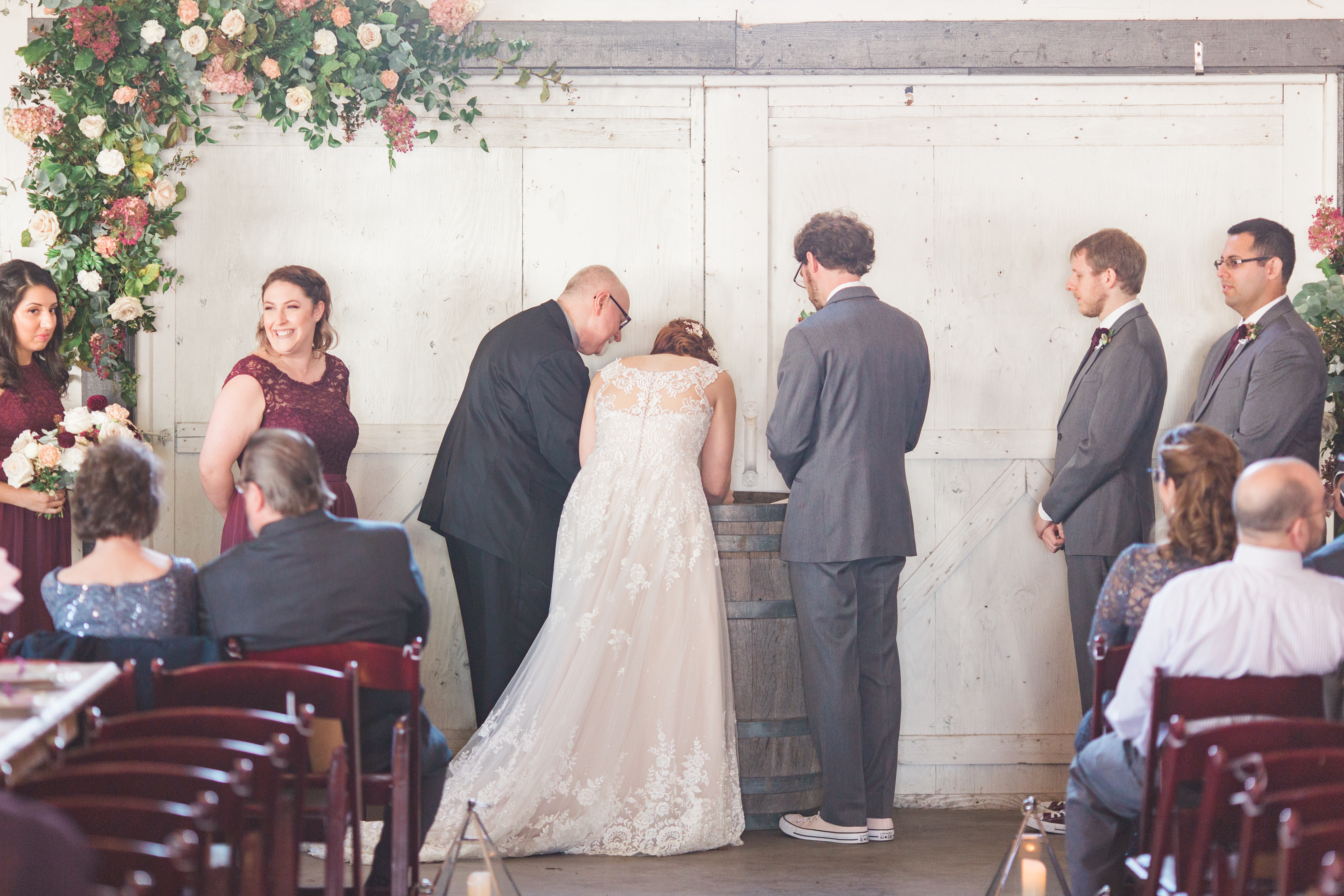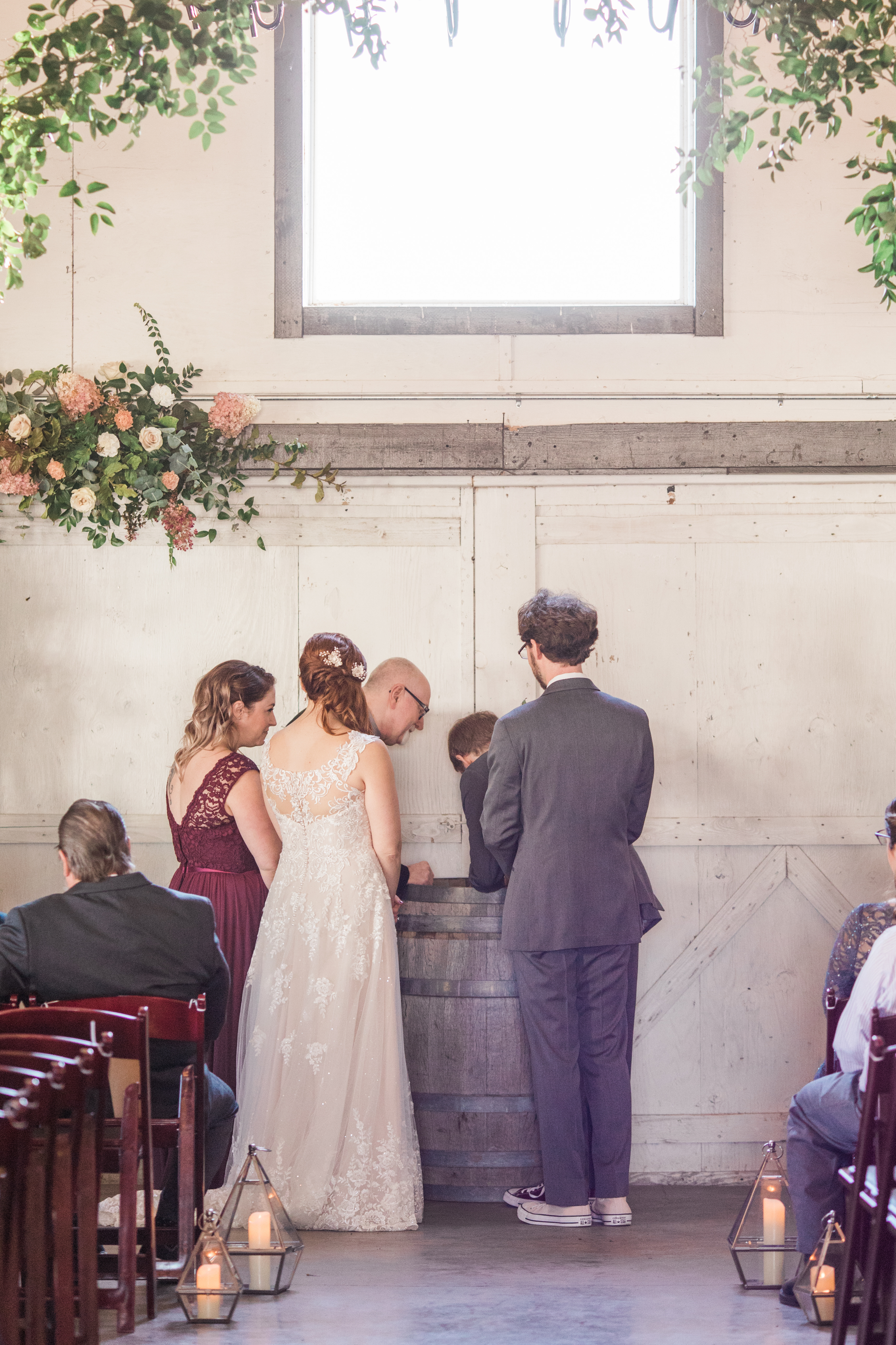 Immediately following the ceremony, the reception started!