Our Wedding: The Venue, Decor, and DIY Projects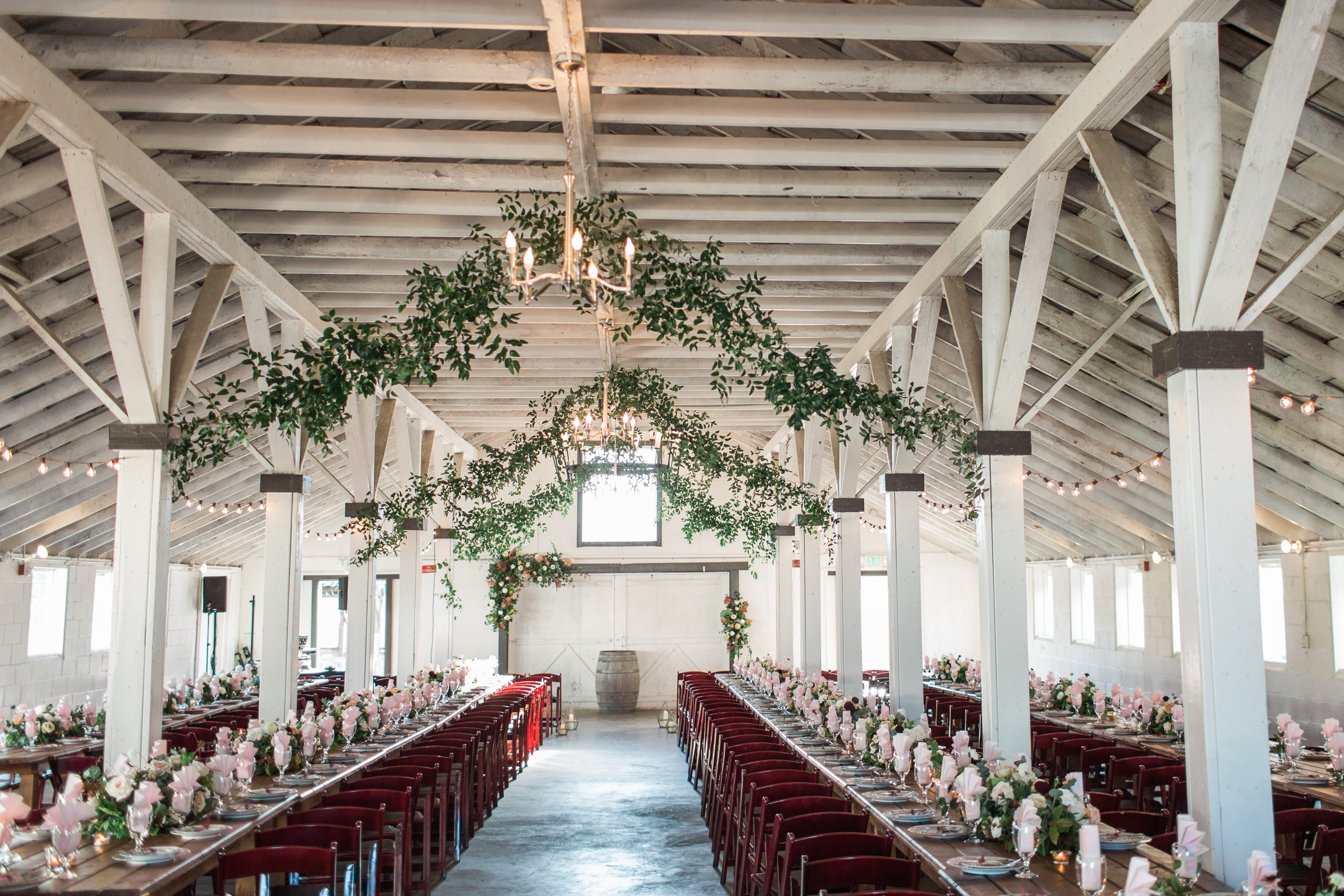 When we selected our wedding venue, we loved that it was essentially a blank slate for us to create a beautiful and romantic event. Together with my extremely talented cousin and a few of our amazing vendors, we transformed the space!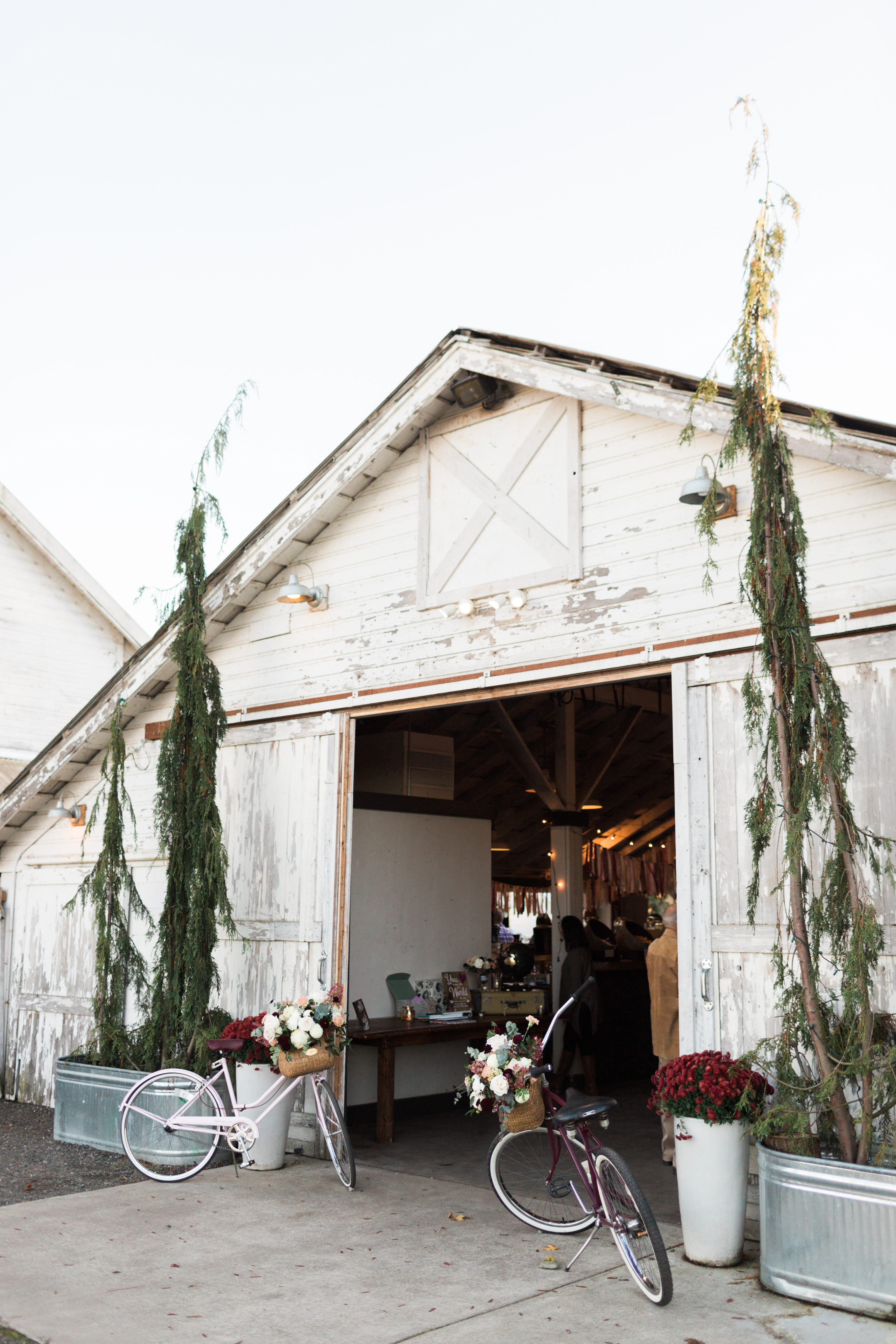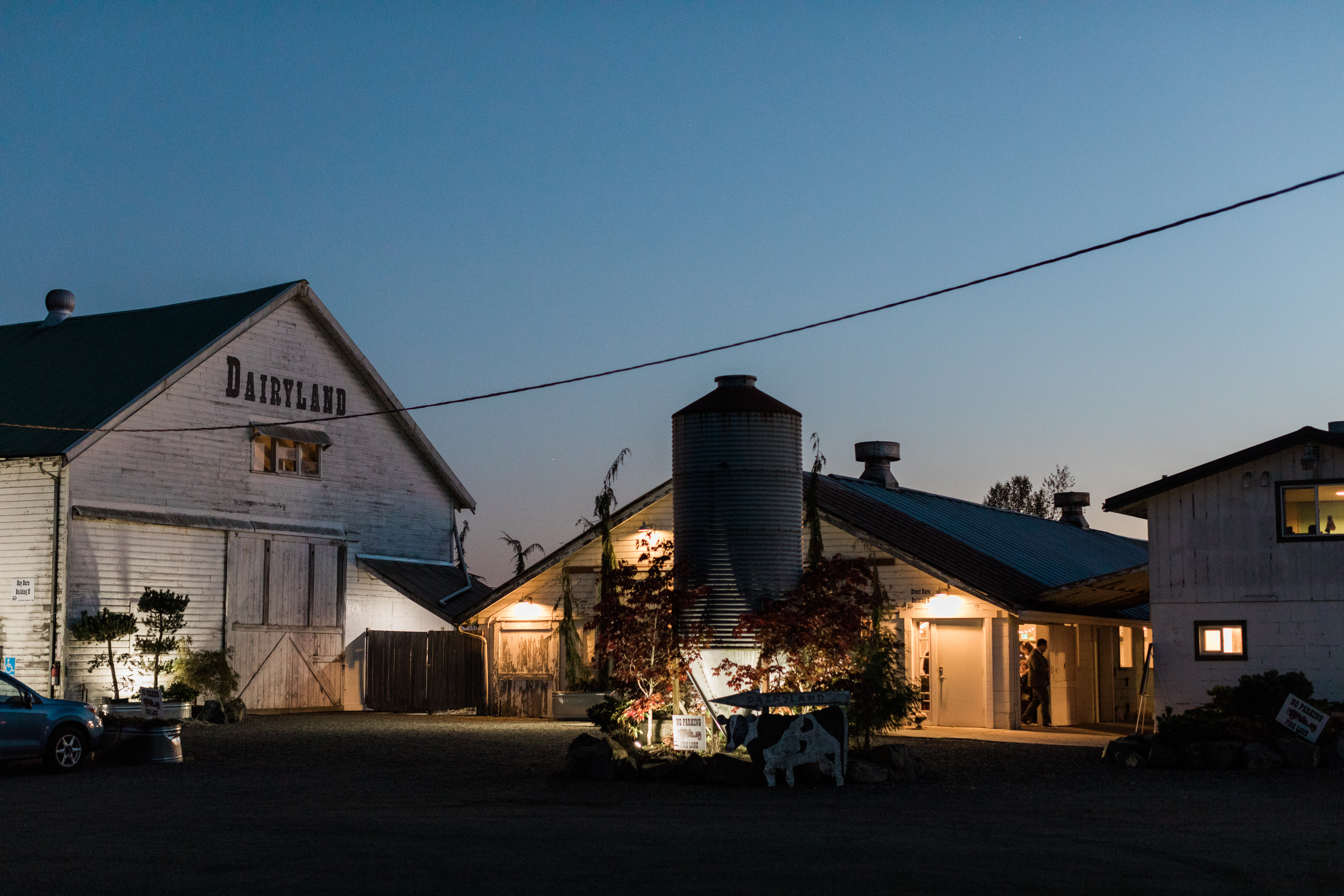 The Venue
Dairyland is a stunning white barn located in Snohomish, Washington. We fell in love with this venue after visiting it at the Snohomish Wedding Tour in 2016. We saw it as the perfect canvas for us and got to work deciding how to style the space.
Dairyland also provided both indoor and outdoor options for the ceremony and reception. With an October wedding, we wanted to have both options, but in the end, we decided on having both the ceremony and the reception inside the barn at Dairyland, with a food truck, bar trailer, photo bus, and fire pit adjacent to the venue.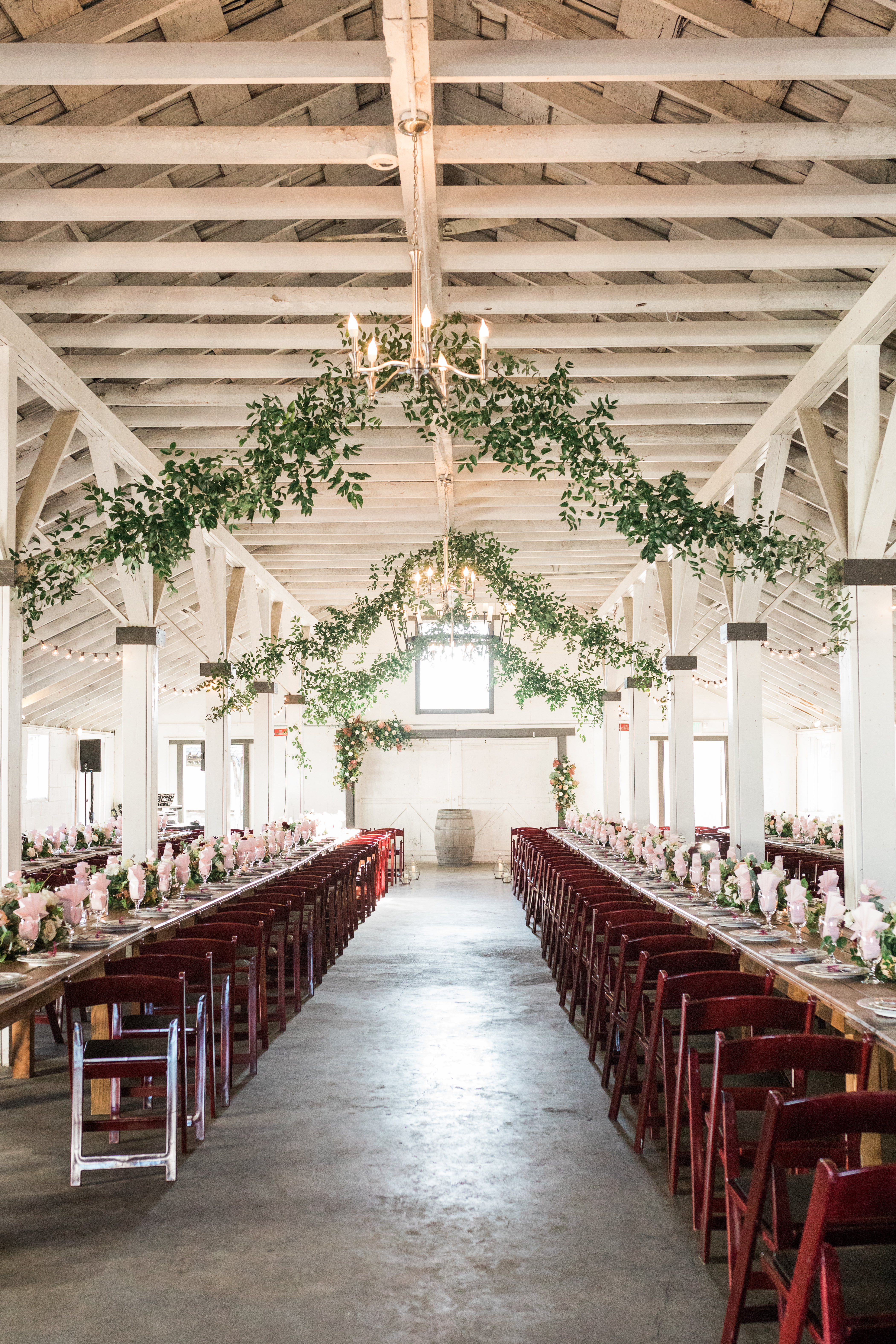 The Decor
Throughout the wedding planning process, Jon and I decided to take on the majority of the decor sourcing ourselves. Nearly every weekend for a year and a half we visited thrift stores (our favorite was Seattle Goodwill!) and completed numerous DIY projects.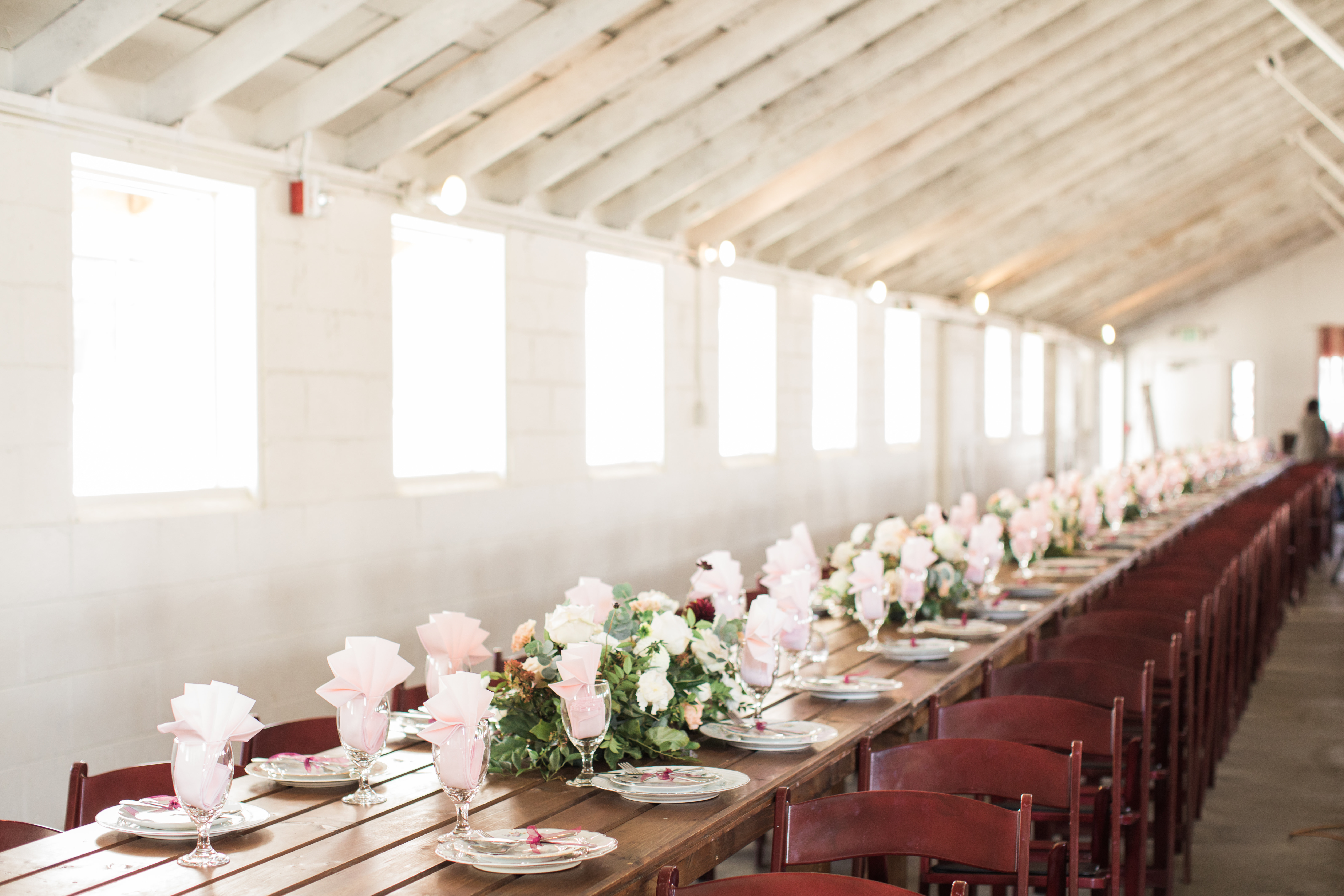 Here's a list of the items we thrifted or sourced secondhand:
Approximately 900 small, medium, and large mismatched China plates
Cake stands, platters, and other display items
Popcorn baskets
Vintage couch
Votive candle holders
If you're looking to source a lot of your wedding decor yourself, I recommend visiting Seattle Goodwill during their weekend tag sales and other holiday sales, as well as other smaller, local thrift shops in order to get the best prices. I also spent a lot of time on Facebook Marketplace and OfferUp, and since we were going for a vintage theme, we attended a few vintage flea markets and rummage sales as well! Many cities will also have localized Facebook Groups where past brides will post items that they are reselling from their own weddings.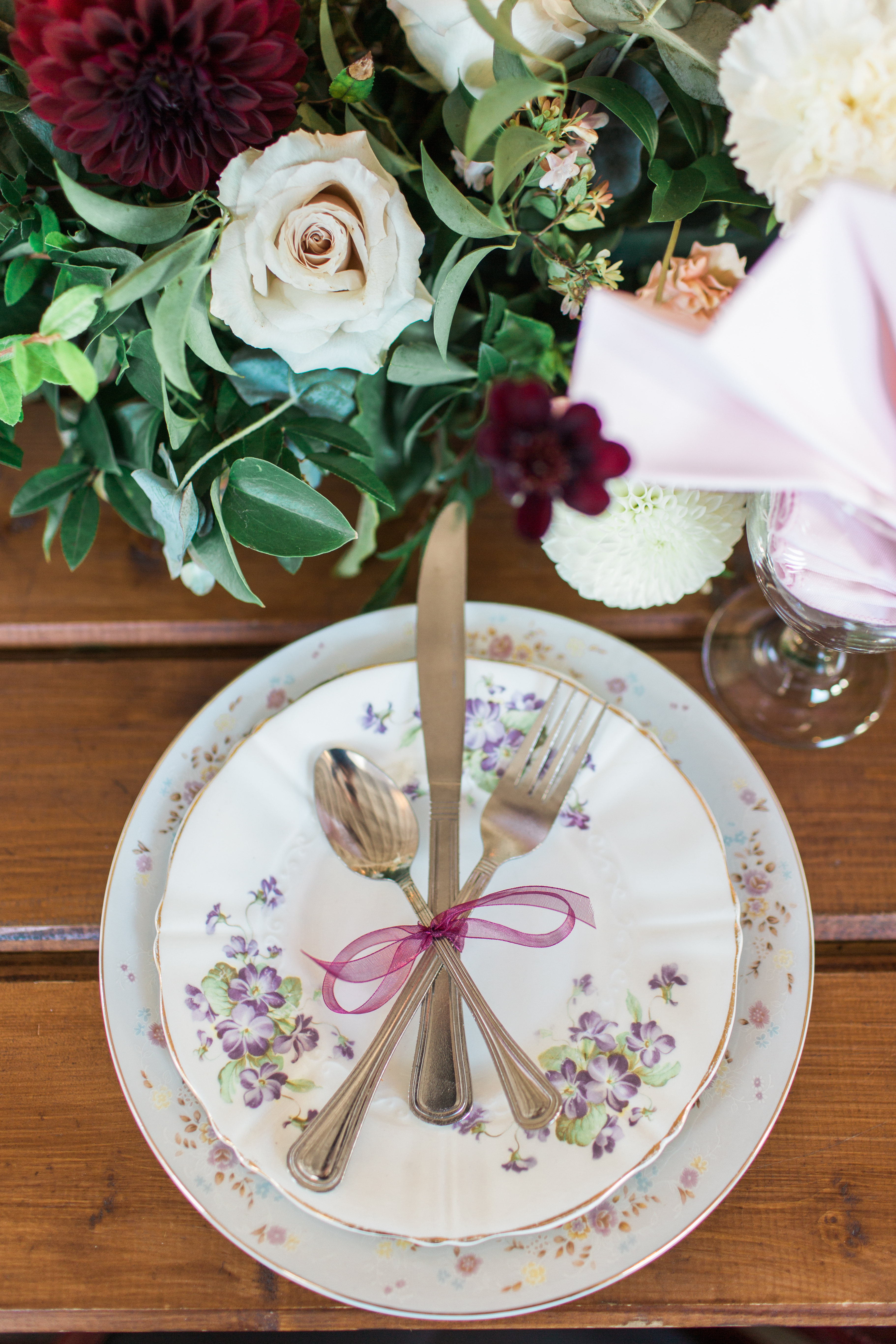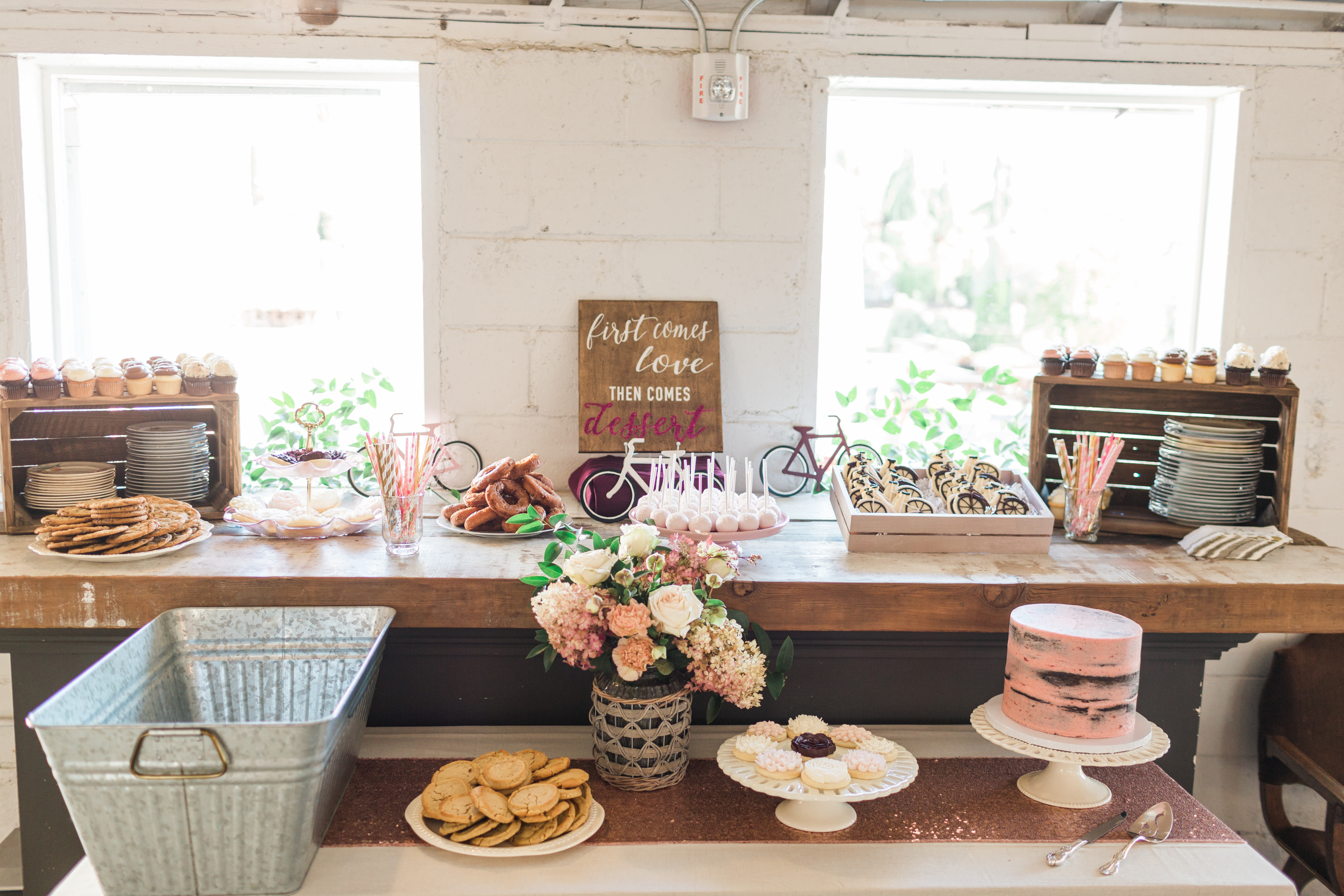 Here's a list of our DIY projects:
Vintage bicycles
All of the wedding signage
Ribbon banners
Signing globe
Homemade jams and peanut butter
Luckily, both Jon and myself enjoy a good DIY project and my cousin is as crafty as they come! It took a serious team to get this all done: Jon's parents and sister, my parents, my cousin and her husband, my bridesmaids, and some friends who dropped in to help along the way!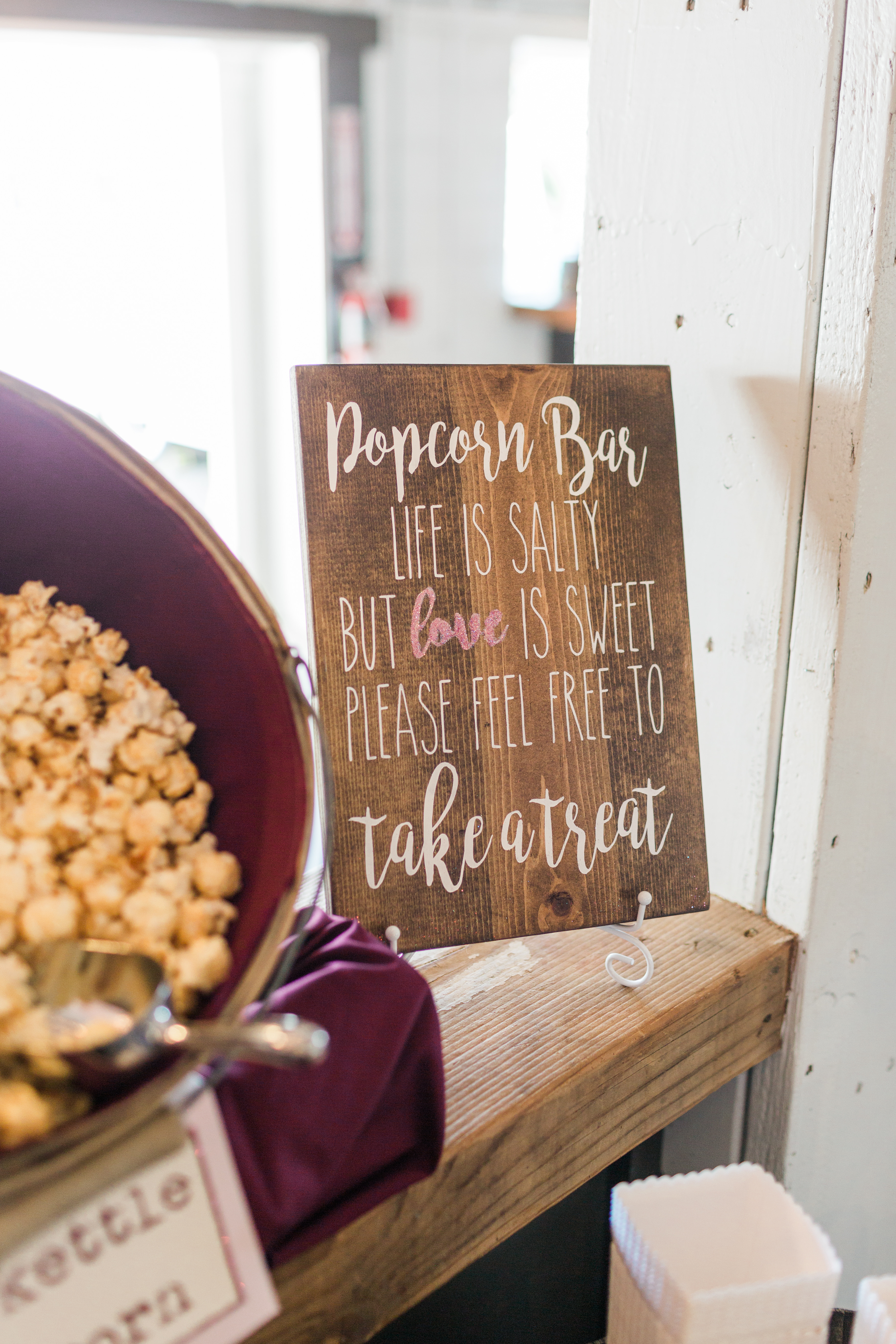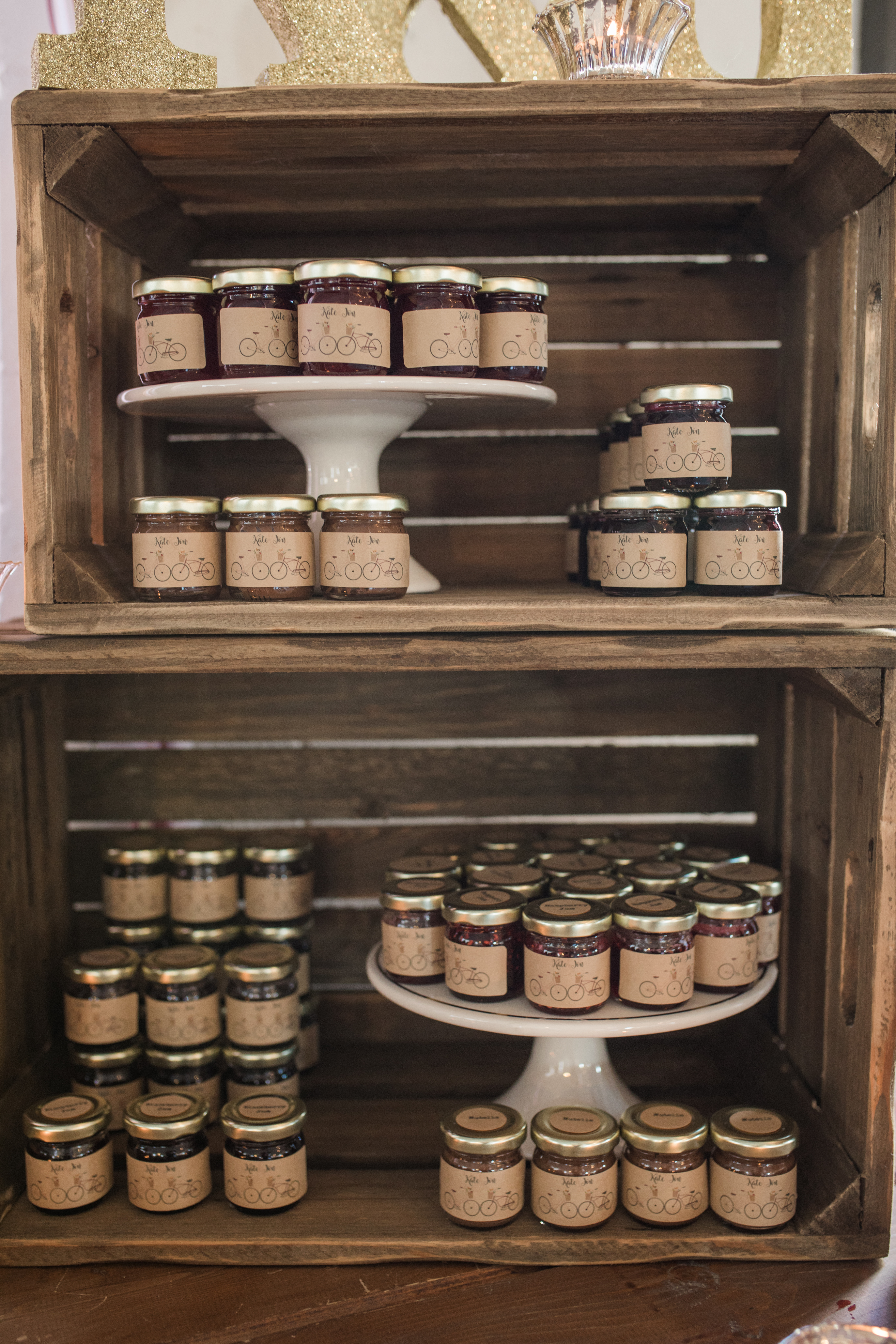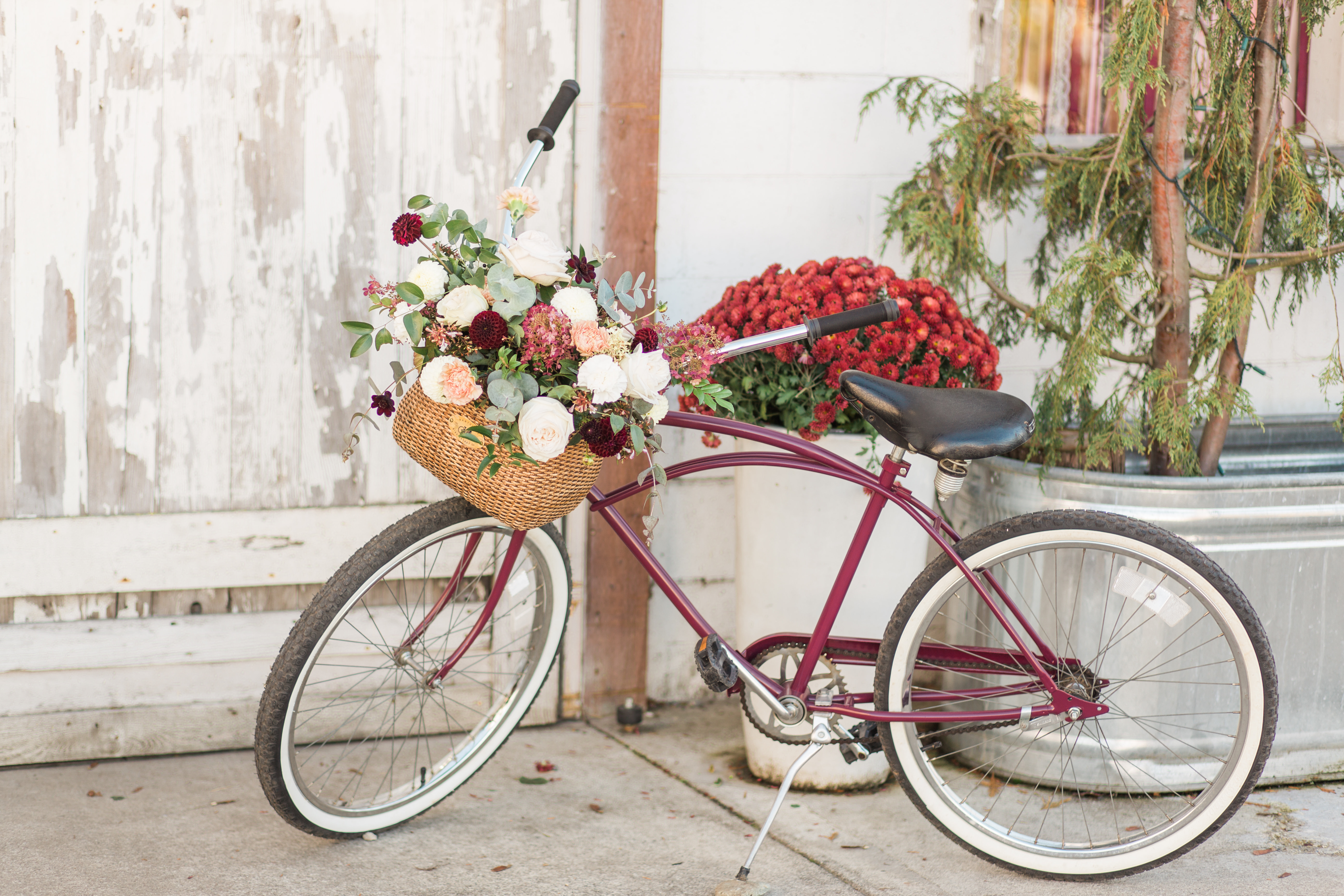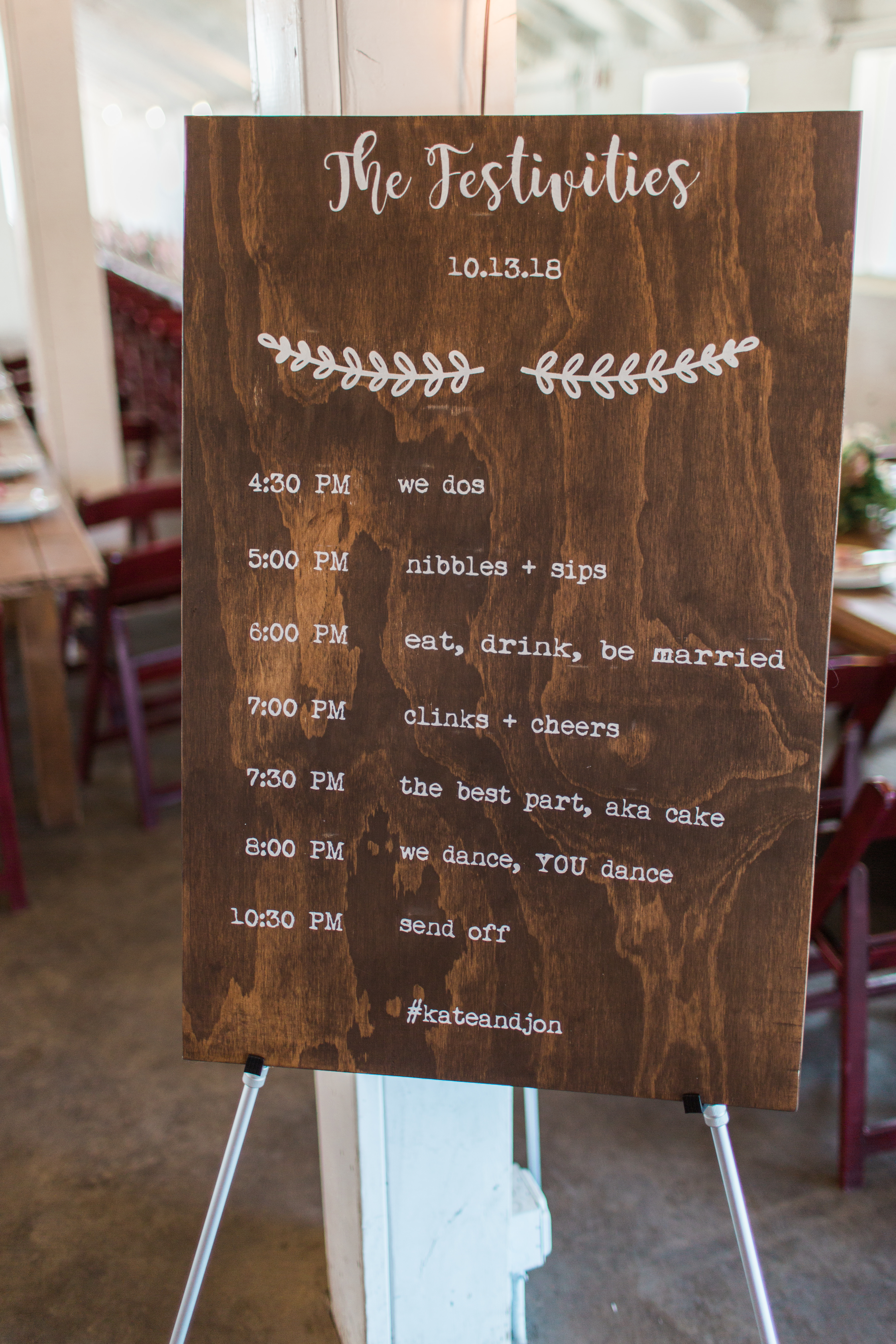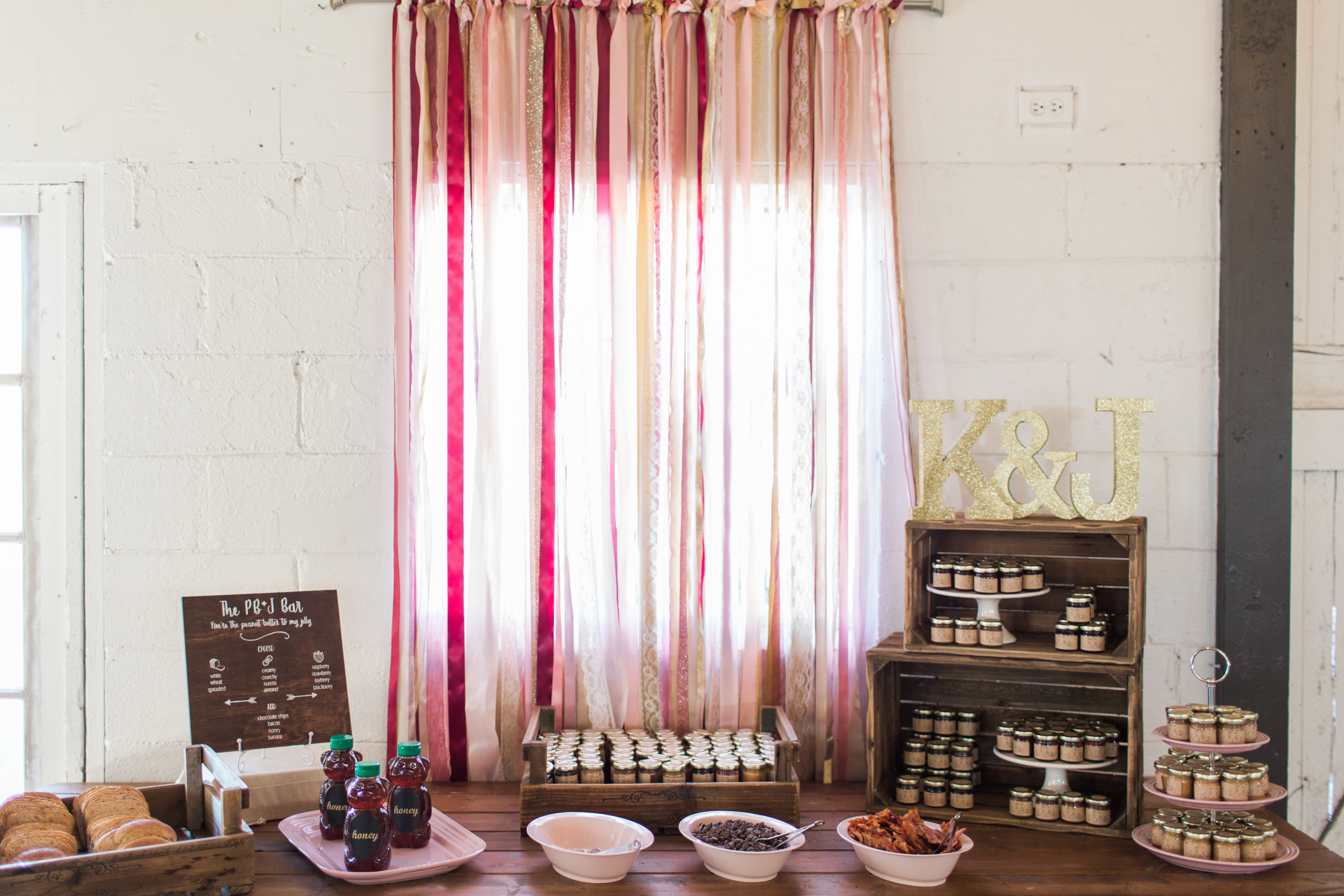 And finally, here's what we bought (not at thrift stores):
Wood display crates
Silverware
Water goblets
Napkins
Tablecloths
Candles
Beverage dispensers
Custom popcorn boxes
While Jon worked on completely renovating our 1957 Siesta Trailer, my cousin and I spent many hours planning and laying out tablescapes, decor elements, and mocking up different table styles for the different spaces at our wedding incorporating the thrifted pieces in addition to items purchased at full price.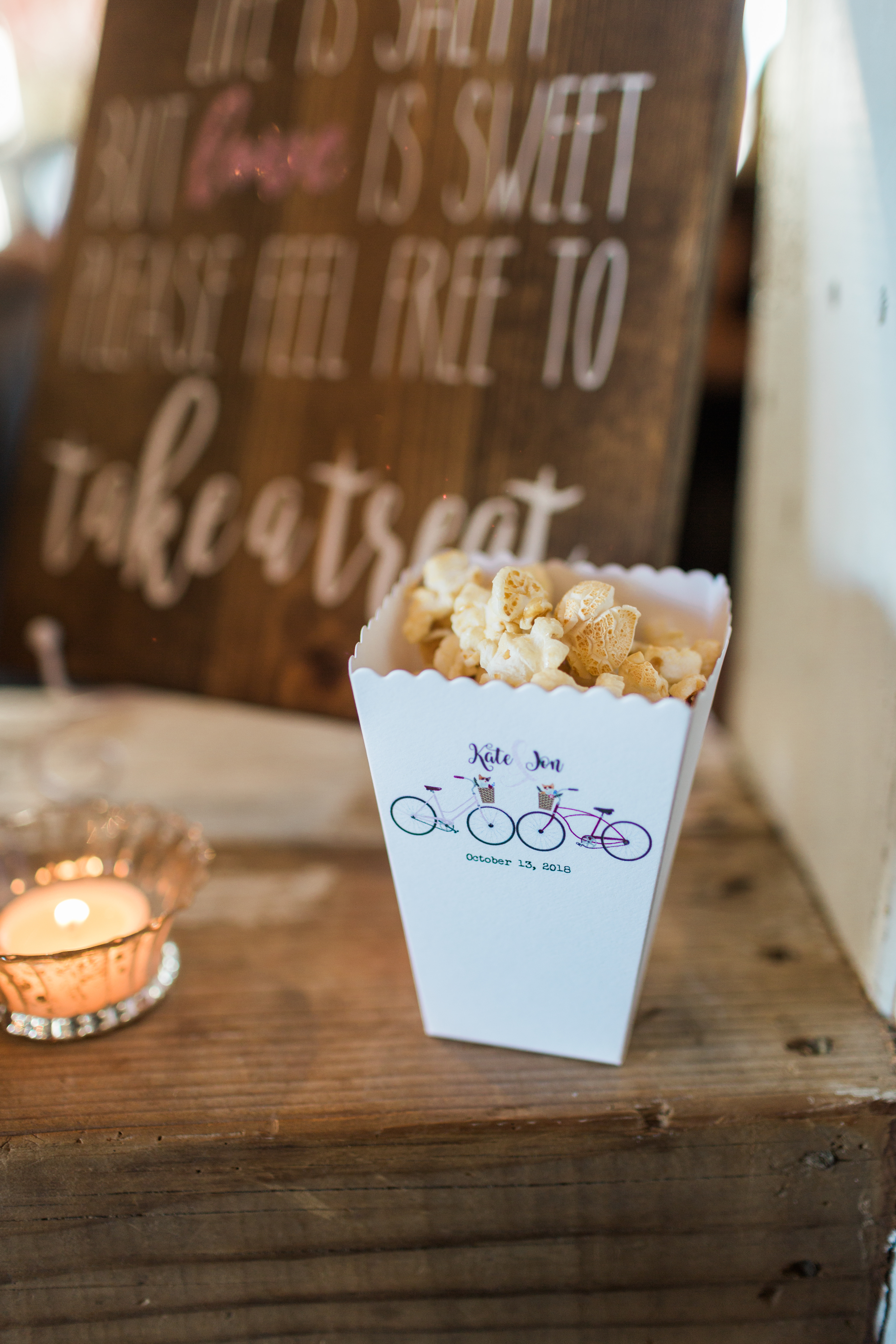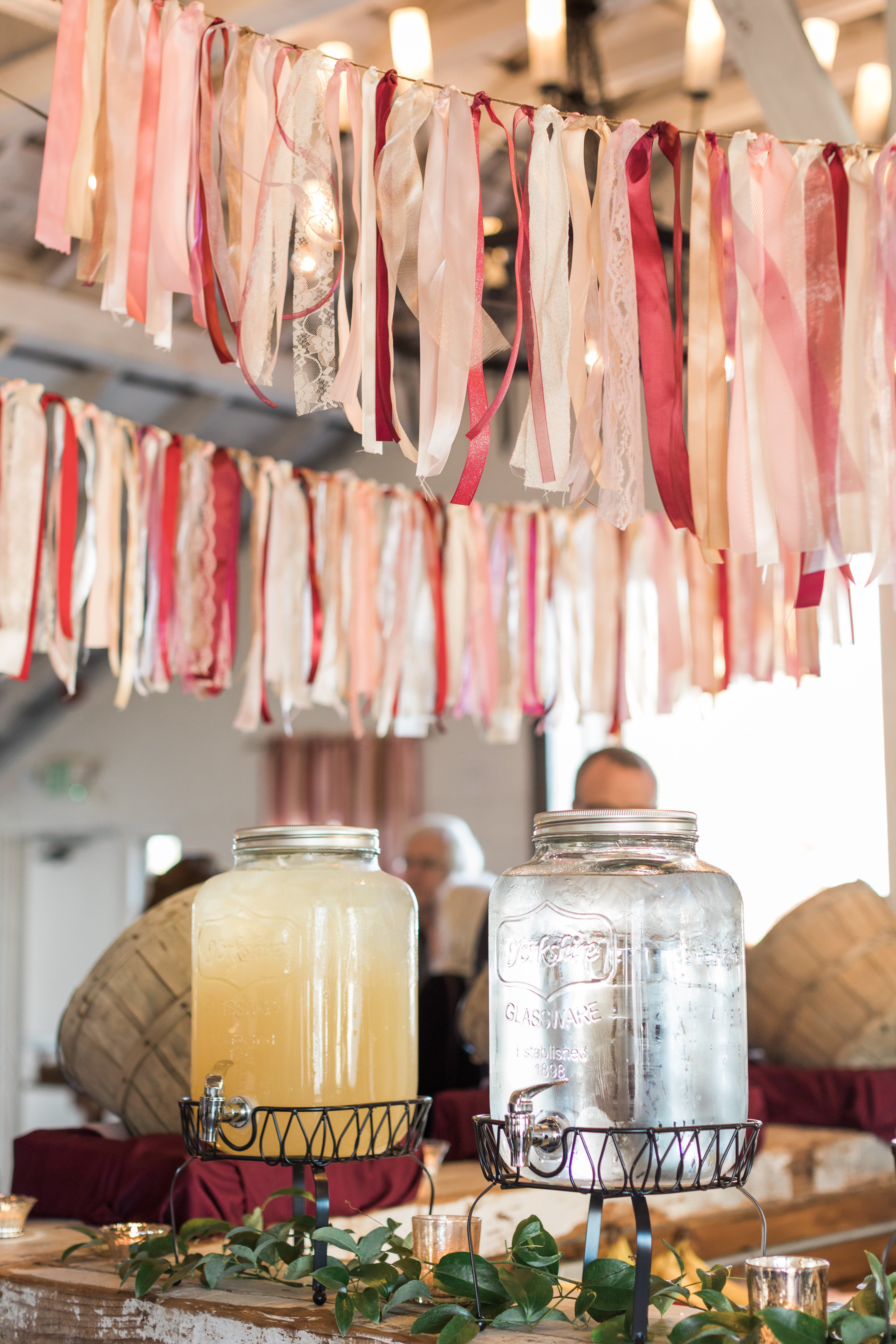 Why We Chose DIY
A few people have asked why we chose to take on so much of the wedding ourselves. Jon and I did a cost analysis of renting versus buying and found that with the potential resale value, we could recoup at least a portion of our money. Yes, it meant our house became a wedding storage unit for a year and we may have had more to manage, but it was worth it! In hindsight, I would not have done it any other way. We had SO much fun, going on thrift store dates every weekend and hunting down everything that we needed. Each item was hand selected by us for our wedding that it made our day so much more special.