Our Wedding: Jon's Attire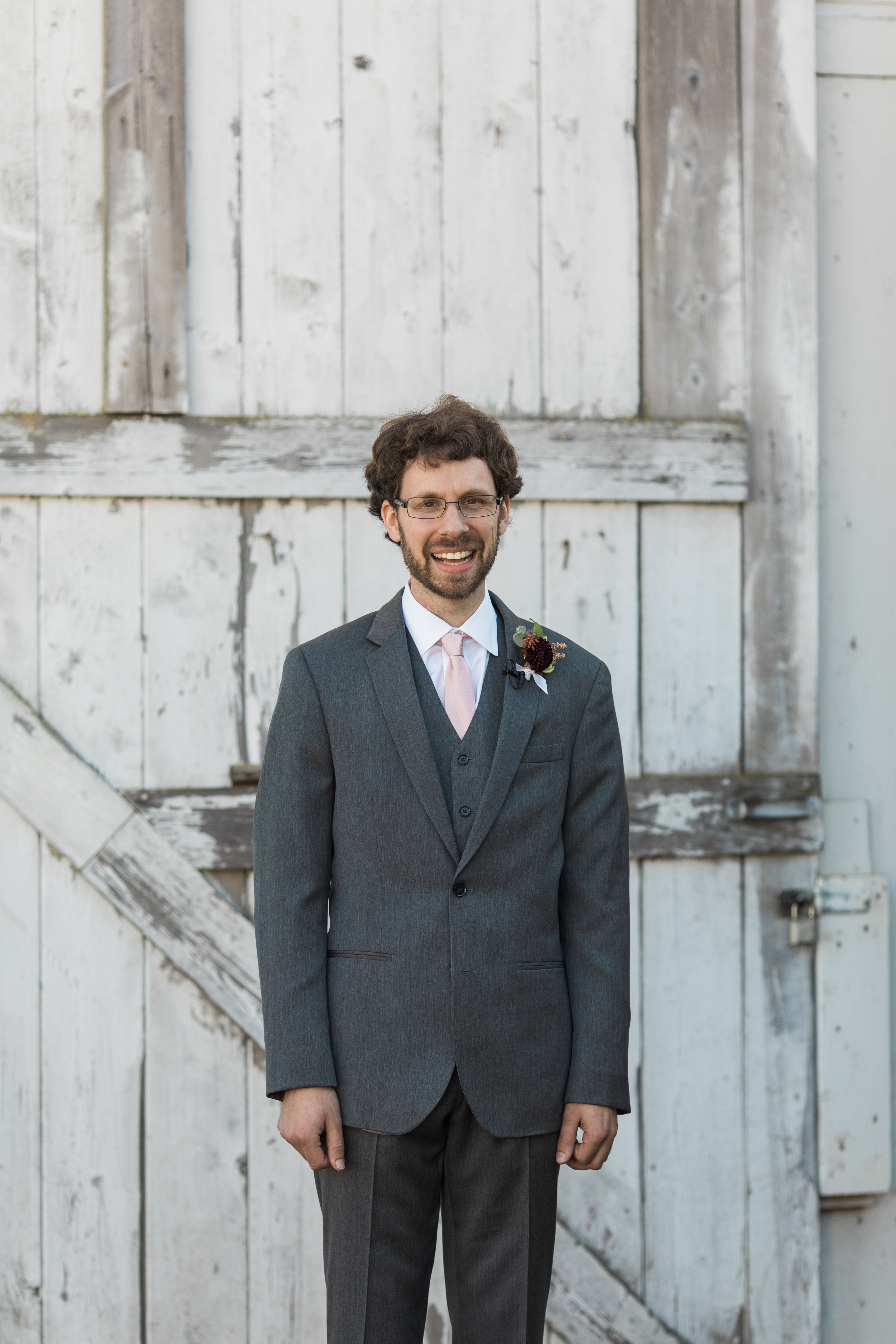 Traditionally, I think the groom normally gets the short end of the stick when it comes to wedding attire. The focus seems to be solely on the bride and her dress, which, don't get me wrong, is great! However, the groom should feel special and stylish as well! When I asked Jon what he wanted to wear or if he had any requests, he said that he wanted to be different than his groomsmen because he can never tell who the groom is at weddings once the ceremony is over.
Differentiating the groom? Challenge accepted.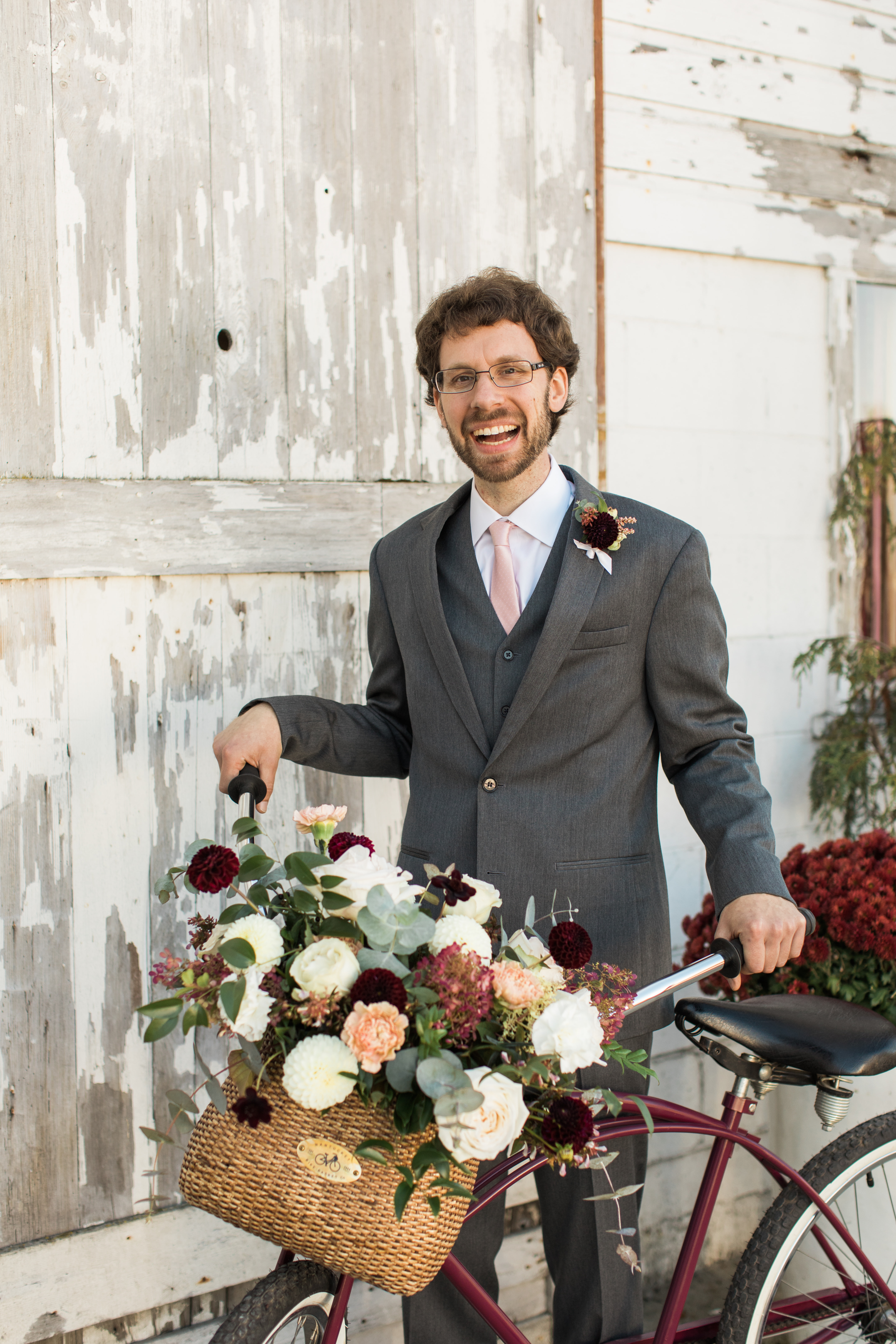 Maybe I over-complicated it, but determining Jon's differentiated look was rather challenging. I spent far more time on it than I care to admit, but we were both pleased with the final results!
In order to achieve Jon's look, we opted for a medium gray suit to brighten the overall look and wanted his tie color and shoes to match my dress, whereas the groomsmen tie and shoes would match the bridesmaids dress color. Our wedding party all wore Converse, but Jon and I were the only ones wearing hi-tops!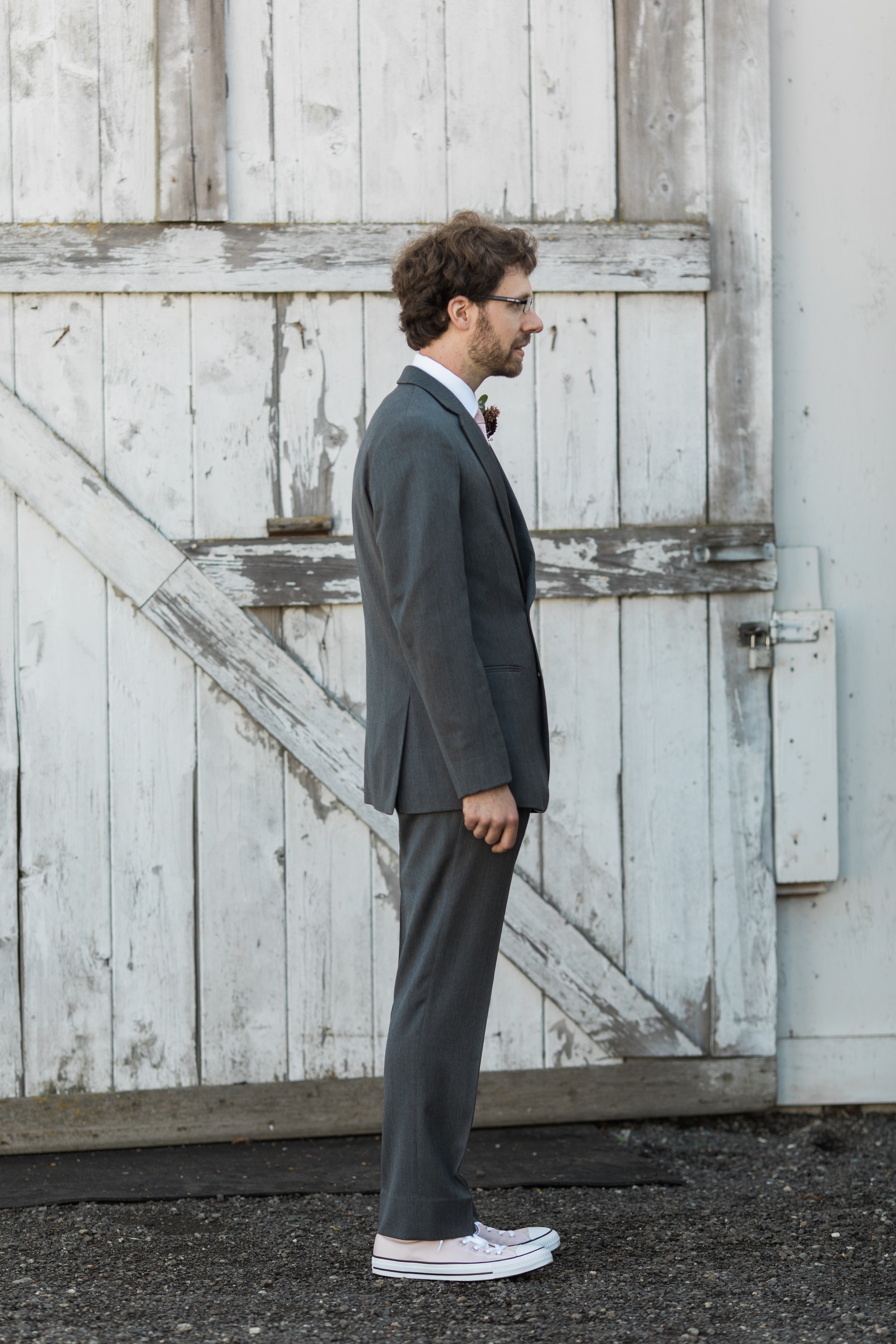 Initially, we tried going to the big name men's suit company but when we found out that they didn't offer free try-ons of their three suit styles, we decided to look around at other options.
Surprise, surprise, Nordstrom held the answer! Through their partnership with The Black Tux, we were able to go in and try on several suit styles right away. Even better, they automatically put our choices in an online account so we could go back and look at them later to make our final choice. When we had narrowed down it down, The Black Tux sent out a free trial of Jon's exact fit months ahead of time. Both of us really wanted to see what the suit looked like on Jon since he doesn't normally wear this type of attire, so this free trial was the perfect solution!
The process for the groomsmen was even easier, which was good since they were coming from California, Germany, Norway, and the UK. They just logged in online, entered a couple size measurements and The Black Tux took care of the rest. The only catch was that they needed a U.S. credit card, so all of those living abroad had to find someone with a U.S. credit card.
All of the suits arrived two weeks before the wedding. As soon as you get them, you're supposed to try them on and contact The Black Tux if something doesn't fit right. That turned out to be important for the Dads as their suits didn't quite fit right. The Black Tux was very prompt about sending out replacements at no additional cost. Now, for most of the groomsmen that wasn't really an option since they weren't arriving to the U.S. until a few days before. Fortunately, The Black Tux's sizing algorithms had worked perfectly for them and their suits fit just fine when the time came.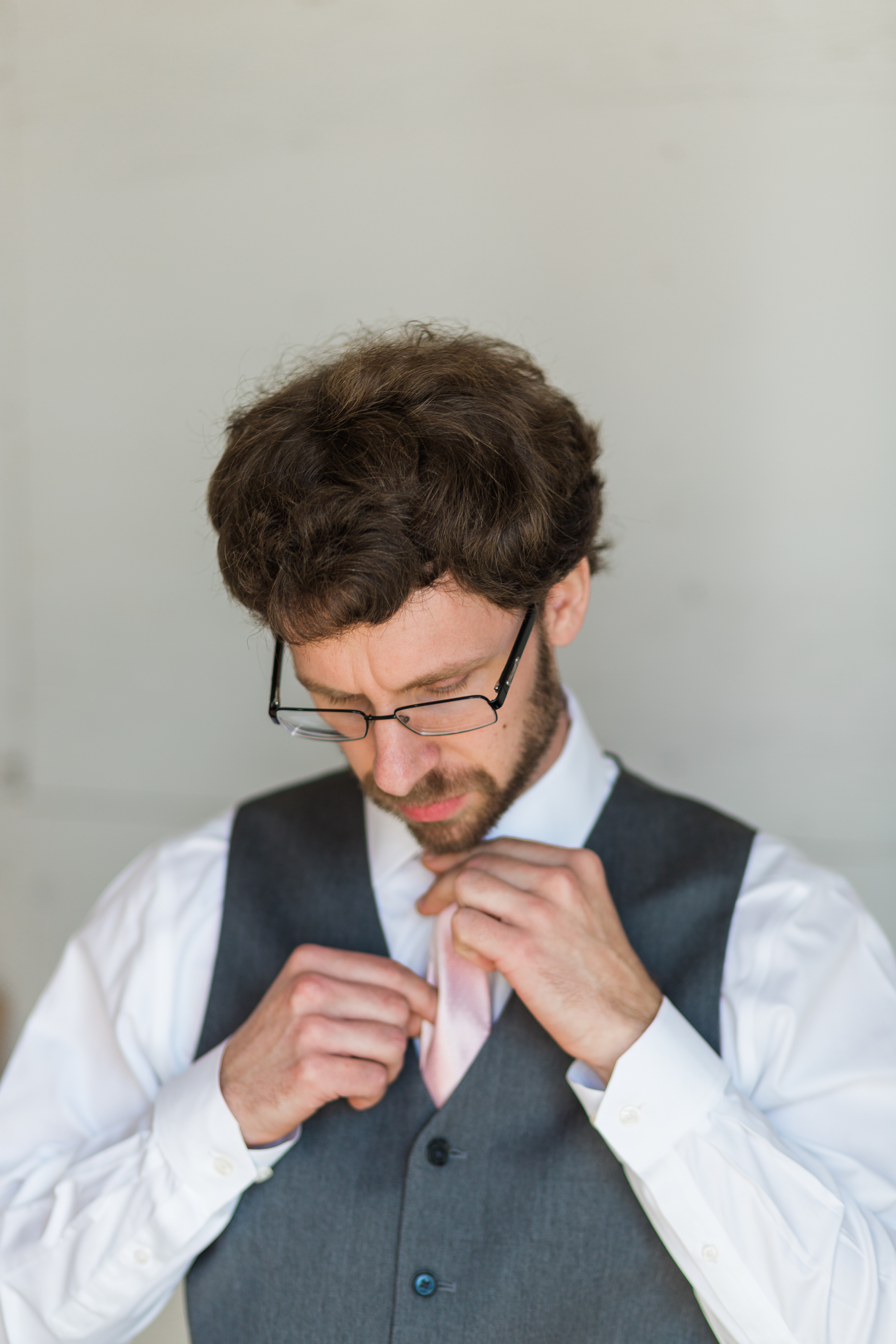 Suit: The Black Tux
Tie: The Tie Bar
Socks: The Tie Bar
Shoes: Converse