Our Wedding: Custom Painted Leather Jacket

I'm a practical person. I'm also Type A. I was also taught to always bring a coat when I leave the house. I get cold easily. All of these things led to my newest predicament with wedding planning: how to stay warm with a fall wedding in the Pacific Northwest.
Planning a wedding in October meant planning for cooler fall temperatures and possibly rain. Combine that with the fact that we were getting married in a (heated) barn and I needed to solve this jacket problem!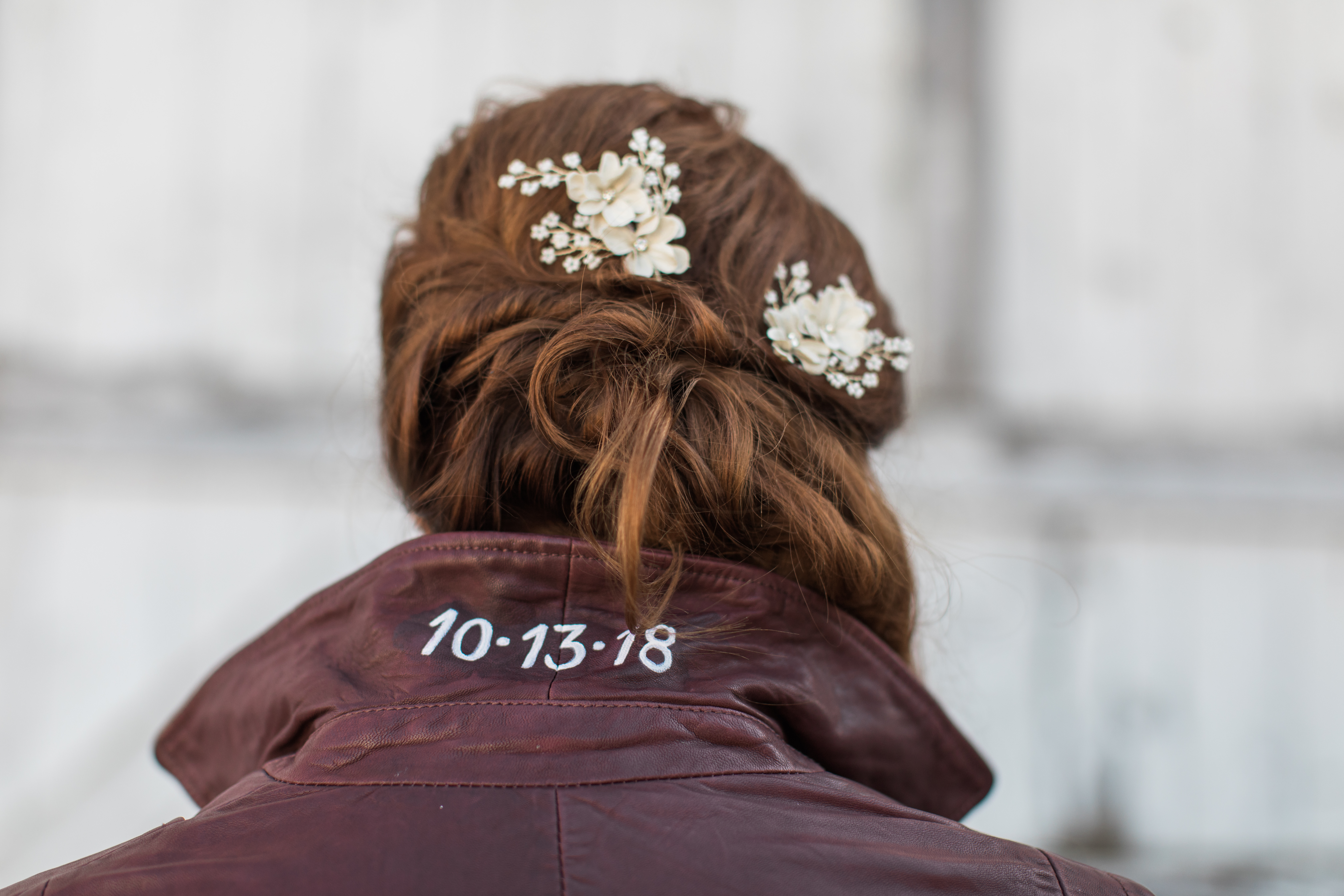 I'd seen the new trend of embroidered denim jackets for brides and their bridesmaids but I wasn't sold on it. Don't get me wrong, I love a good denim jacket, but to me those were too spring/summer oriented. So of course, I turned to Pinterest for a little wedding inspo.
That's when I stumbled upon painted leather jackets.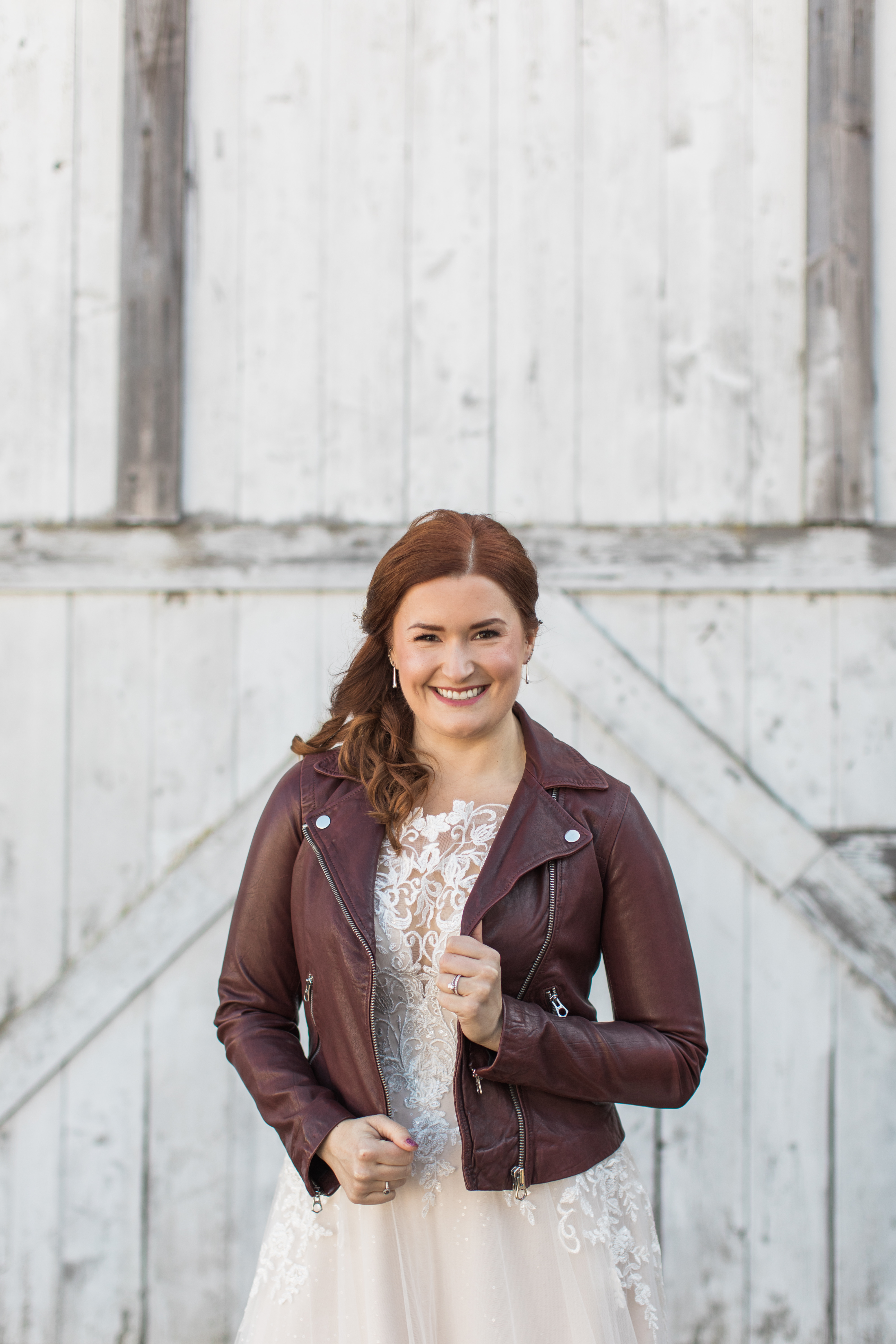 Immediately, I knew it was just what I needed to complete my bridal look and I began researching designers to commission for my custom leather jacket. As anticipated, this was a highly specialized request and would be an investment piece. After reaching out to a few designers I'd found on Pinterest and Instagram, I decided to ask some of the wedding vendors I'd already booked if they knew of any Seattle-based designers that I could commission. They put the call out to their networks and introduced me to Katie from ink + sable.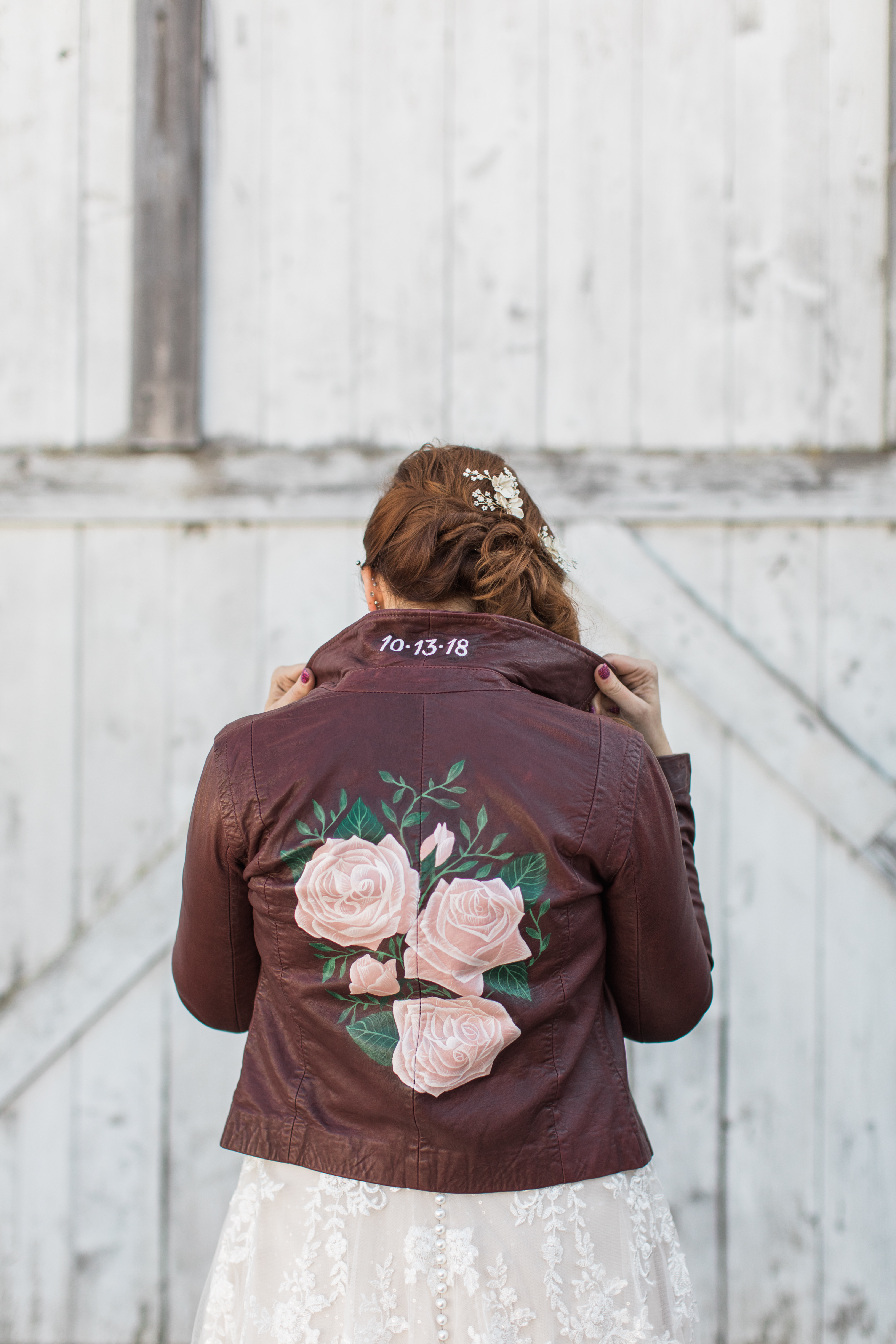 I shared with Katie my vision for a jacket that would be special for my wedding but also wearable in the future (e.g. no "Mrs" or wedding-specific language). Katie came up with this gorgeous floral design after working with my florist, Petal & Posy, to determine the type of flowers that would be used in our floral arrangements. The wedding date detail was added underneath the collar as a special reminder of our wedding day.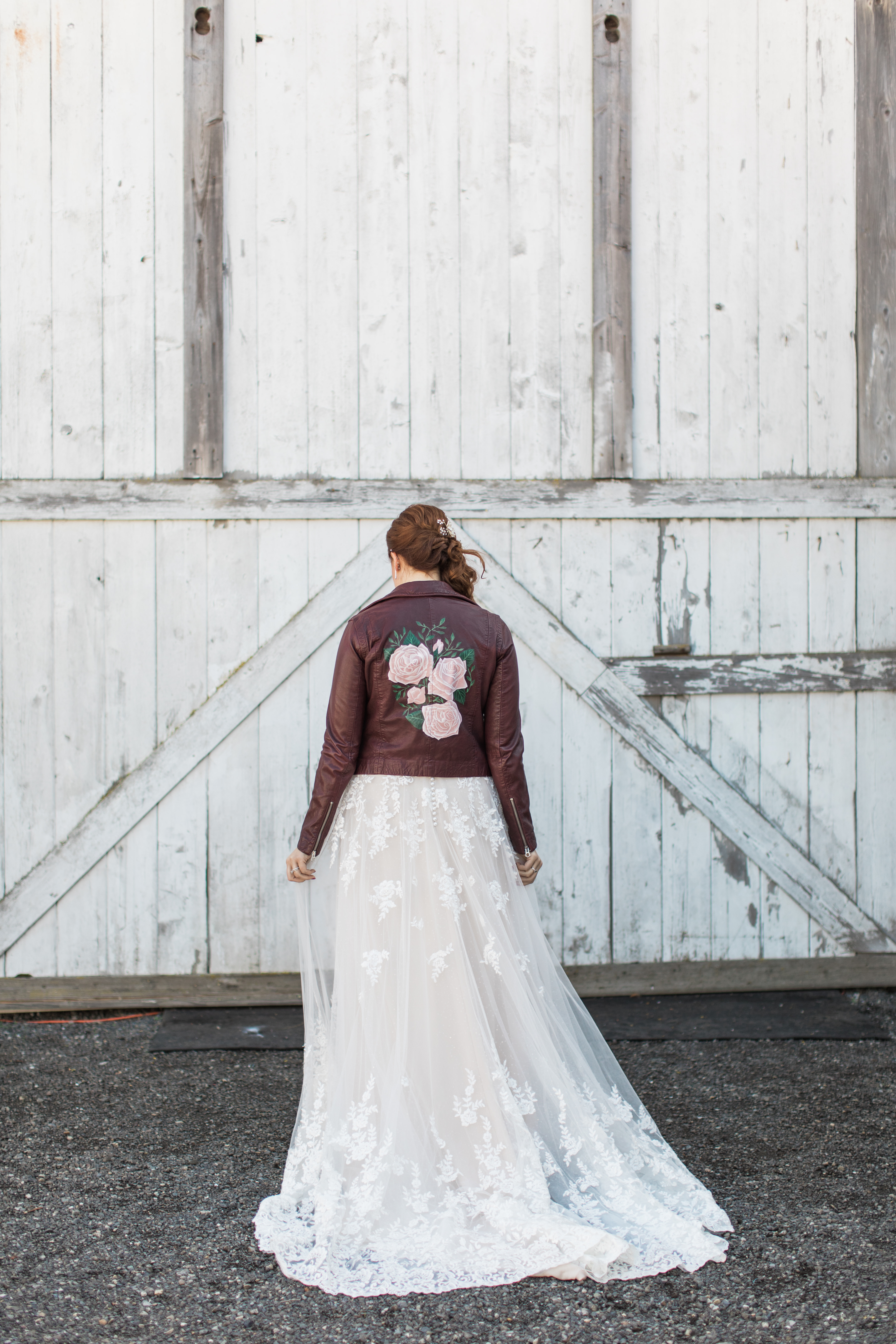 I could not be more pleased with the finished product! Katie did a phenomenal job bringing my timeless painted leather jacket vision to life and it was the perfect wedding dress topper after the ceremony!
Jacket Customization: ink + sable
Jacket: Madewell