Our Wedding: The Story of Kate's Wedding Dress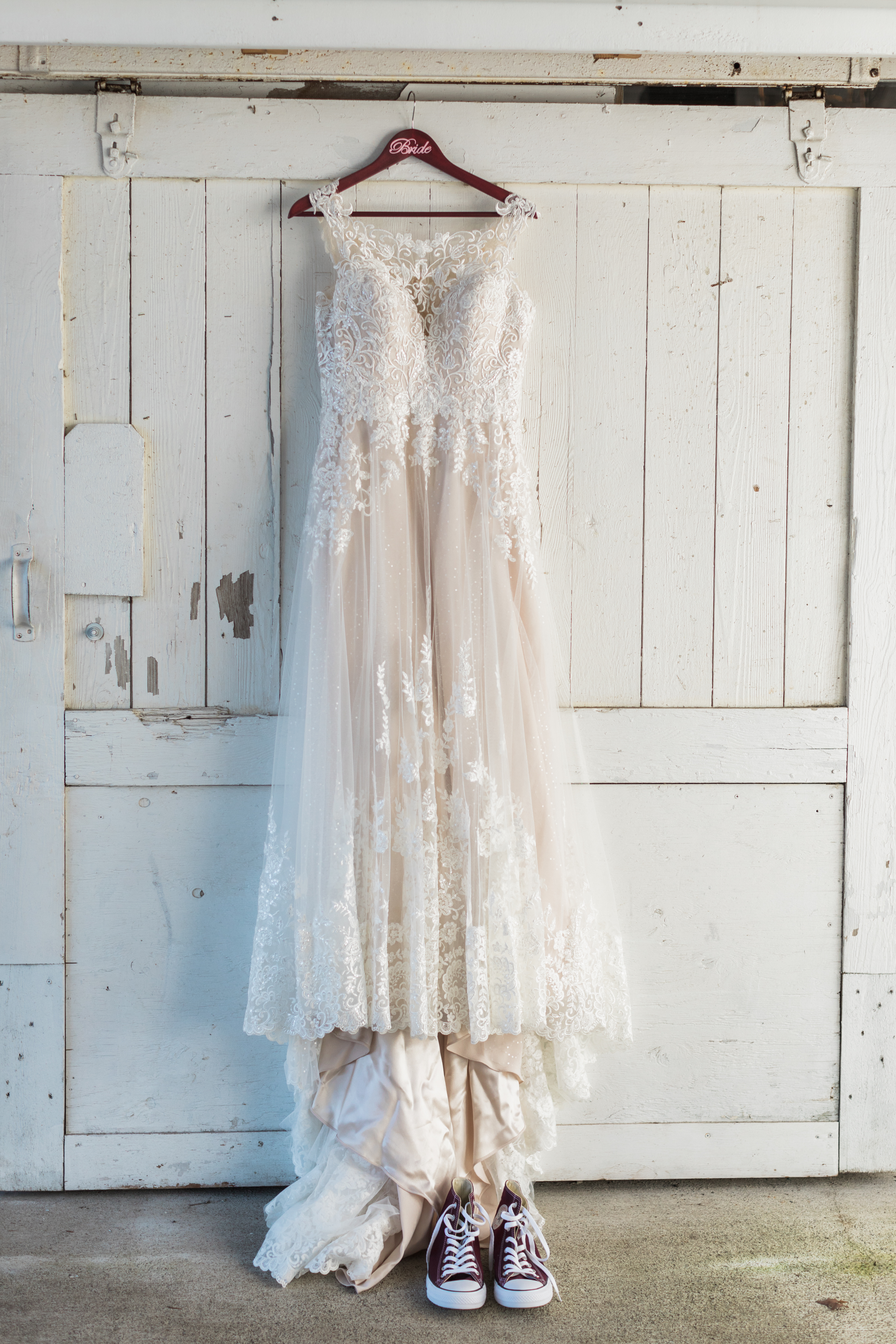 In October 2017, six months after getting engaged and one year until our wedding, I started the hunt for my wedding dress. Jon and I had talked at length before I went dress shopping as to whether or not he wanted to be involved in the process and he wanted to take a traditional approach of having the dress be a surprise until the big day. I'm not going to lie, I was a bit disappointed! He tends to be a neutral and honest opinion for me when I can't decide what clothes to keep or return, so what if I needed his help making a final decision on a wedding dress?!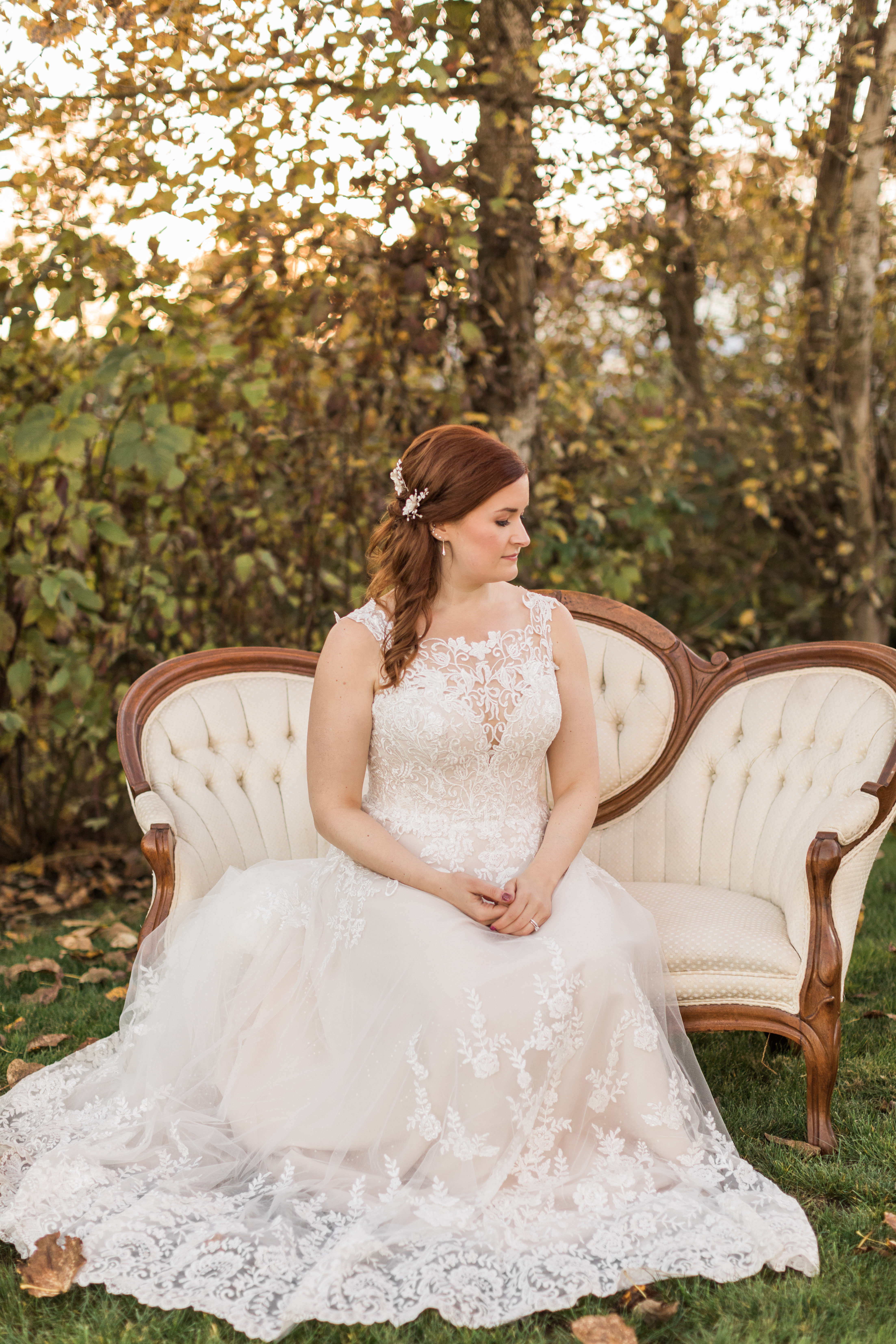 The hunt for the wedding dress
My mom, mother-in-law, sister-in-law, and Maid of Honor went with me to Calla Bridal in Seattle. I went in with an open mind about what I wanted in a wedding dress because honestly, I had no idea! I wanted to give all the silhouettes, styles, and colors a shot. I've watched enough Say Yes to the Dress to know that what you end up loving might not be what you thought you'd love!
I tried on so many different dresses that day, but the one to beat was the second dress. It was a beautiful flow-y fit with gorgeous lace detailing, a deep, plunging V-neck but not too show-y because of the gorgeous lace overlay. The back had stunning pearl buttons. The only thing missing was some glitz and glam because I love to sparkle and a bit of pink!
There were two other dresses that day that I also loved. One dress was a similar style to the "one to beat" but with an open back and less lace. What I loved about it was the sequin tulle skirt. It gave that extra shimmer that I so wanted in "my dress". But I didn't love the open back, the lack of lace, and the bodice's beading detail which I thought may rub my arms raw throughout the night. The other dress that was stuck in my head, was a lovely mermaid style dress. I loved how it hugged my body, but also felt like I may be too self conscious in it and that I wouldn't be able to move and be comfortable throughout the day.
So, I walked away that day without saying yes to a dress. I decided to come back in a few weeks later to try some dresses on again after I'd had a chance to think more about my vision for my dress. That night I did show Jon all of the dress pictures except for the dresses that I was debating between, which of course were the ones I really wanted to show him!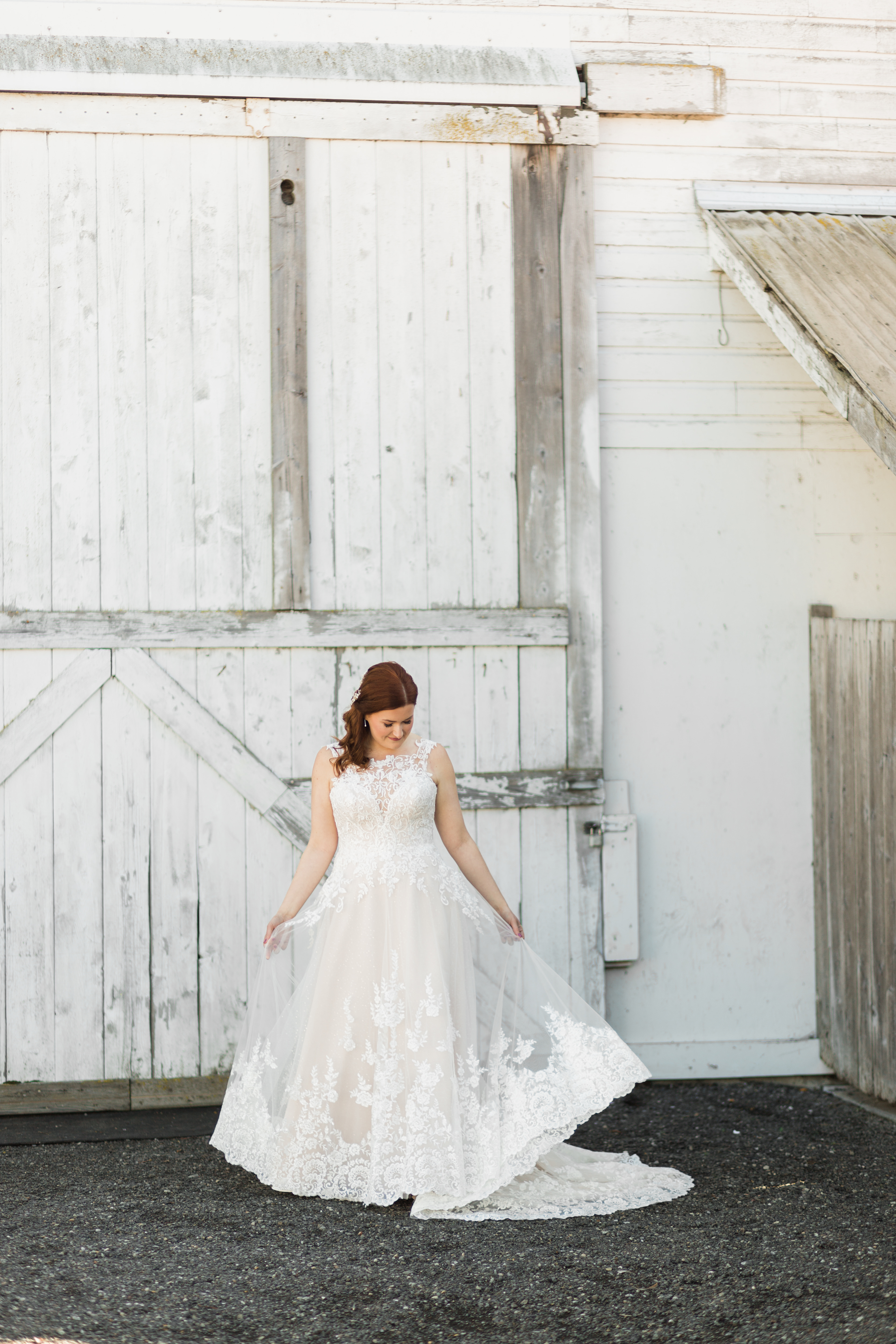 Ordering the dress
In January 2018, I placed the order for my dress! I decided to go for "the dress to beat" but instead of ordering the ivory color that I tried on, I ordered the "ivory over sable" so that I could have the blush pink color. Sarah, the owner of Calla Bridal, also suggested ordering the sequin tulle and having it added to the skirt between the lace and sable layers, so that I could have the sparkle I longed for as well. I loved the idea of customizing my dress and so, my dress and sequin tulle was ordered!

The dress arrives… and doesn't fit
In summer 2018, my dress arrived. I was so excited, but so worried because I knew that my body had changed significantly after I started weightlifting, which coincidentally coincided with when I had ordered my dress. When my dress arrived and I went to Calla Bridal to try it on, my worst fears were confirmed: the dress didn't fit! It was too big. To make matters worse, I would have to rush order a new dress in order to get it on time. And, on top of everything else I was second guessing my color choice. I left the bridal shop that day with no clue what to do and I had to make a decision fast! Would I keep the dress that was now multiple sizes too big or would I reorder in the right size?
Ultimately, I decided to reorder the dress in the correct size and the same color as it would be cheaper to reorder the dress than get the too big one altered.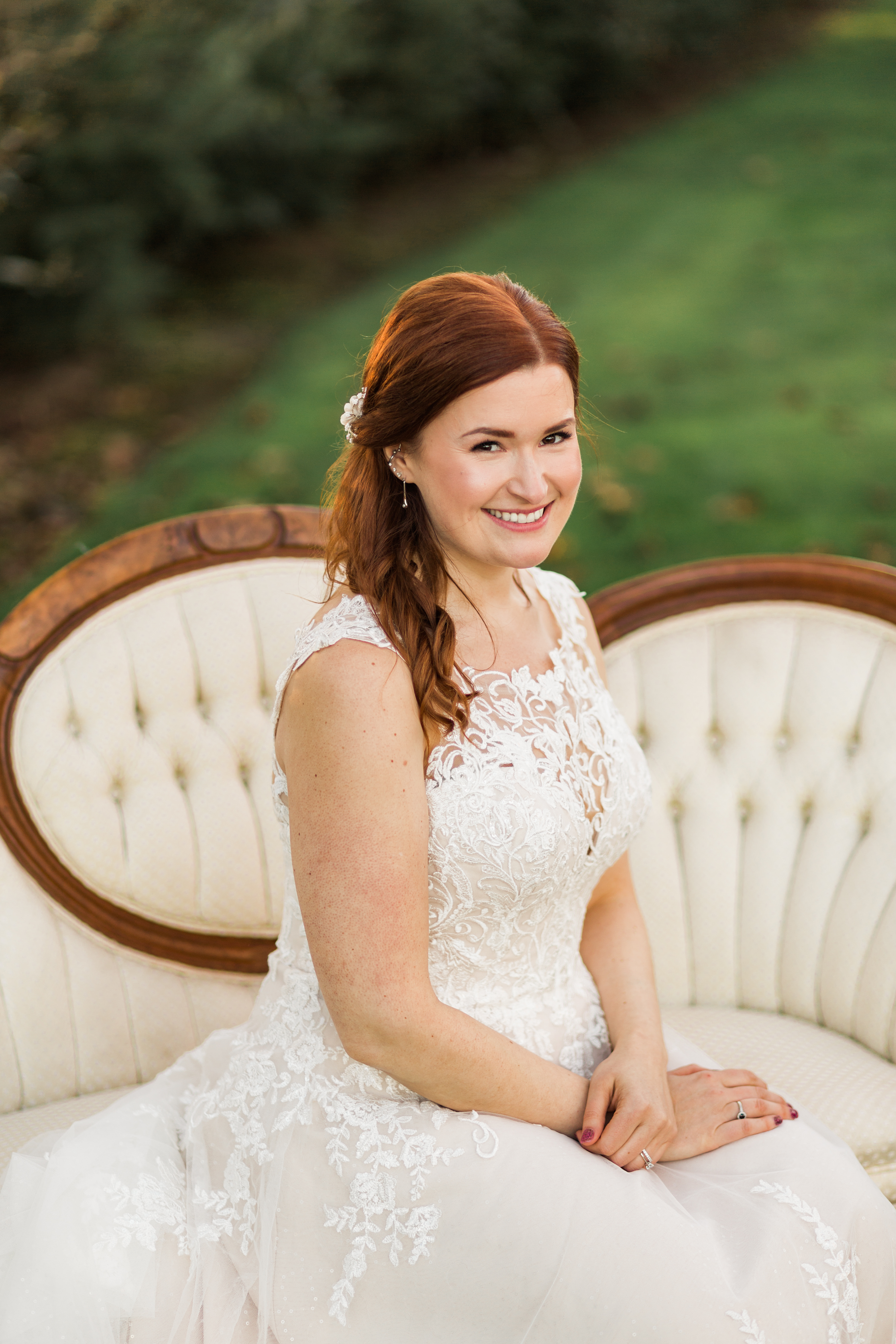 The second dress arrives… and it fits
When I ordered the second dress, I had to move all of my alterations appointments back to ensure that the new dress would be there with me. The dress arrived just in time and I went through three rounds of alterations and customization with Mari. Mari did a phenomenal job not only altering the dress to fit me perfectly but also adding in the tulle layer.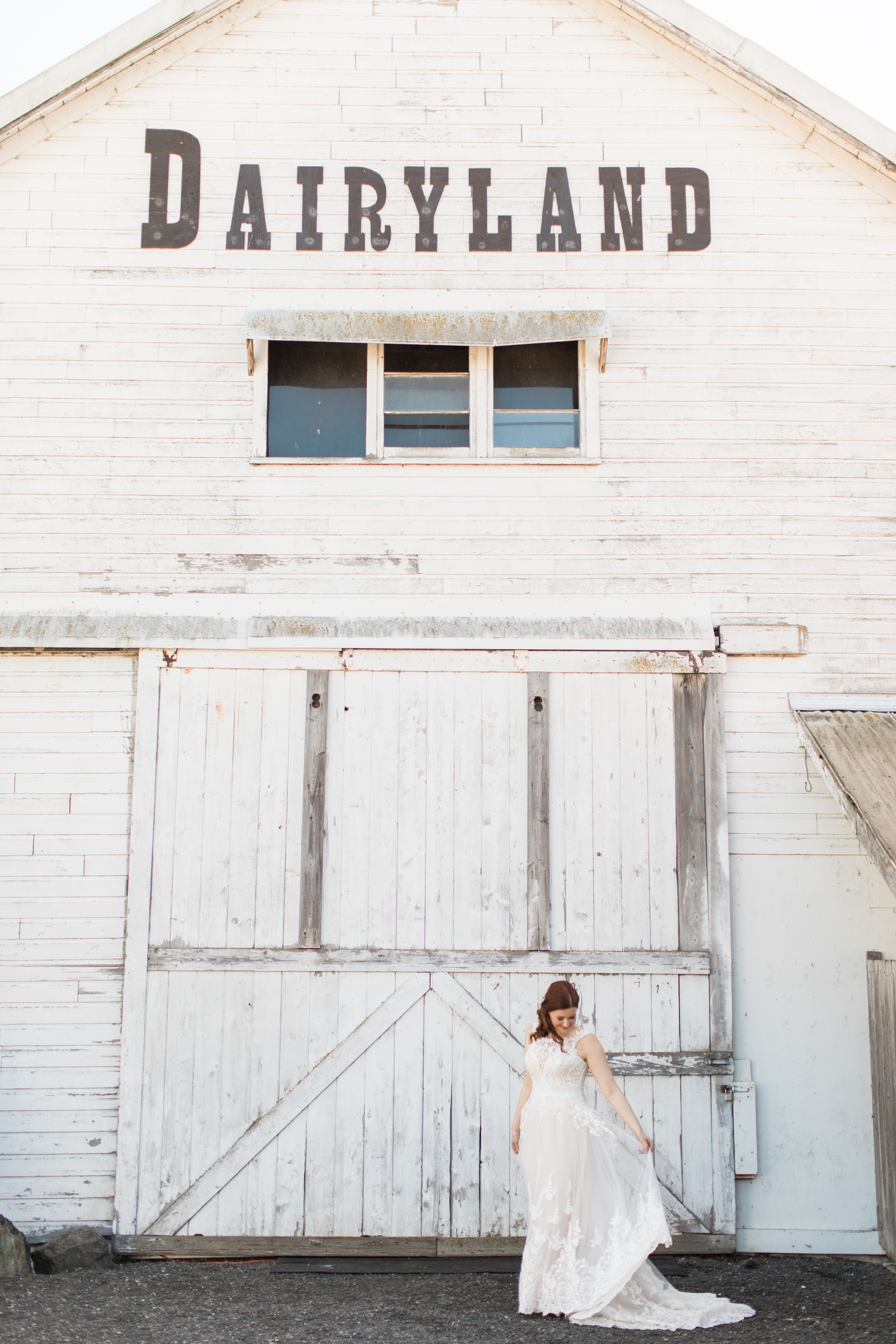 The big debut
Jon saw my dress for the first time on our wedding day during our first look before the wedding. He loved it and so did I! Many of my friends and family members told me they thought it was a vintage dress.