How to Plan a Bachelorette Getaway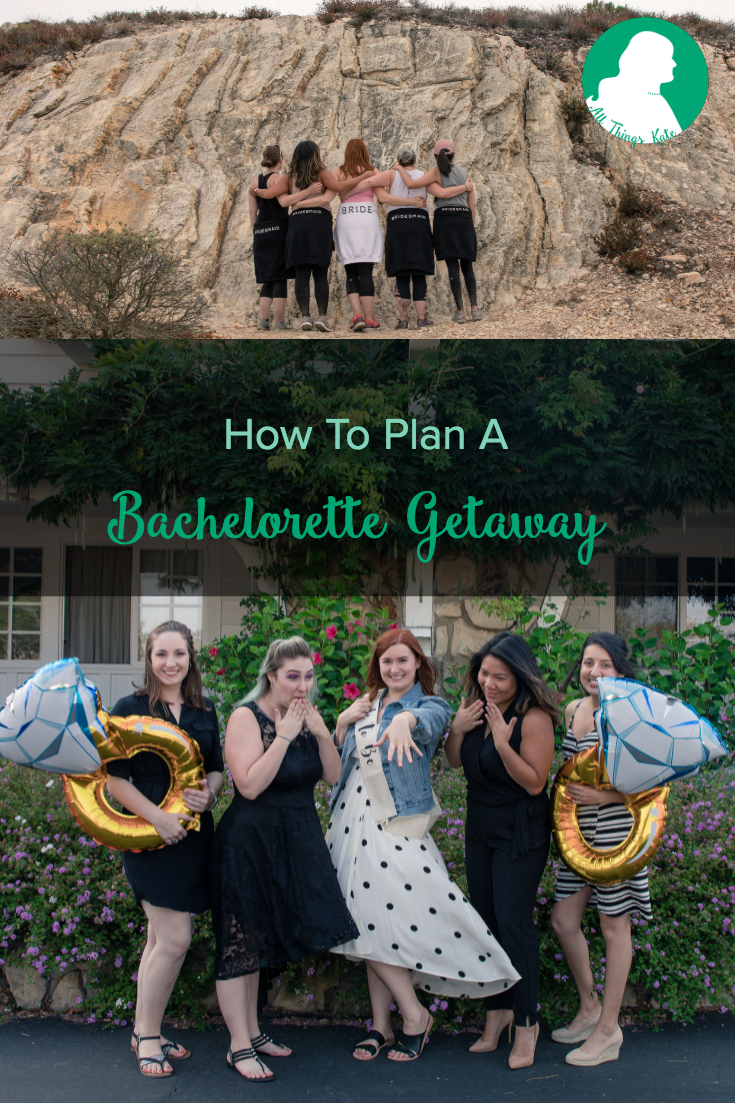 Created in partnership with WeddingWire
One of my wedding planning dreams was to have a girl's weekend getaway with my bridesmaids for my bachelorette party. And I didn't want the traditional Vegas trip filled with late nights and drinking – that's just not my style. Instead, I wanted a trip focused on health & wellness, and of course girl time! If you're planning a bachelorette party for your bride-to-be, it's so important to plan something that's her style!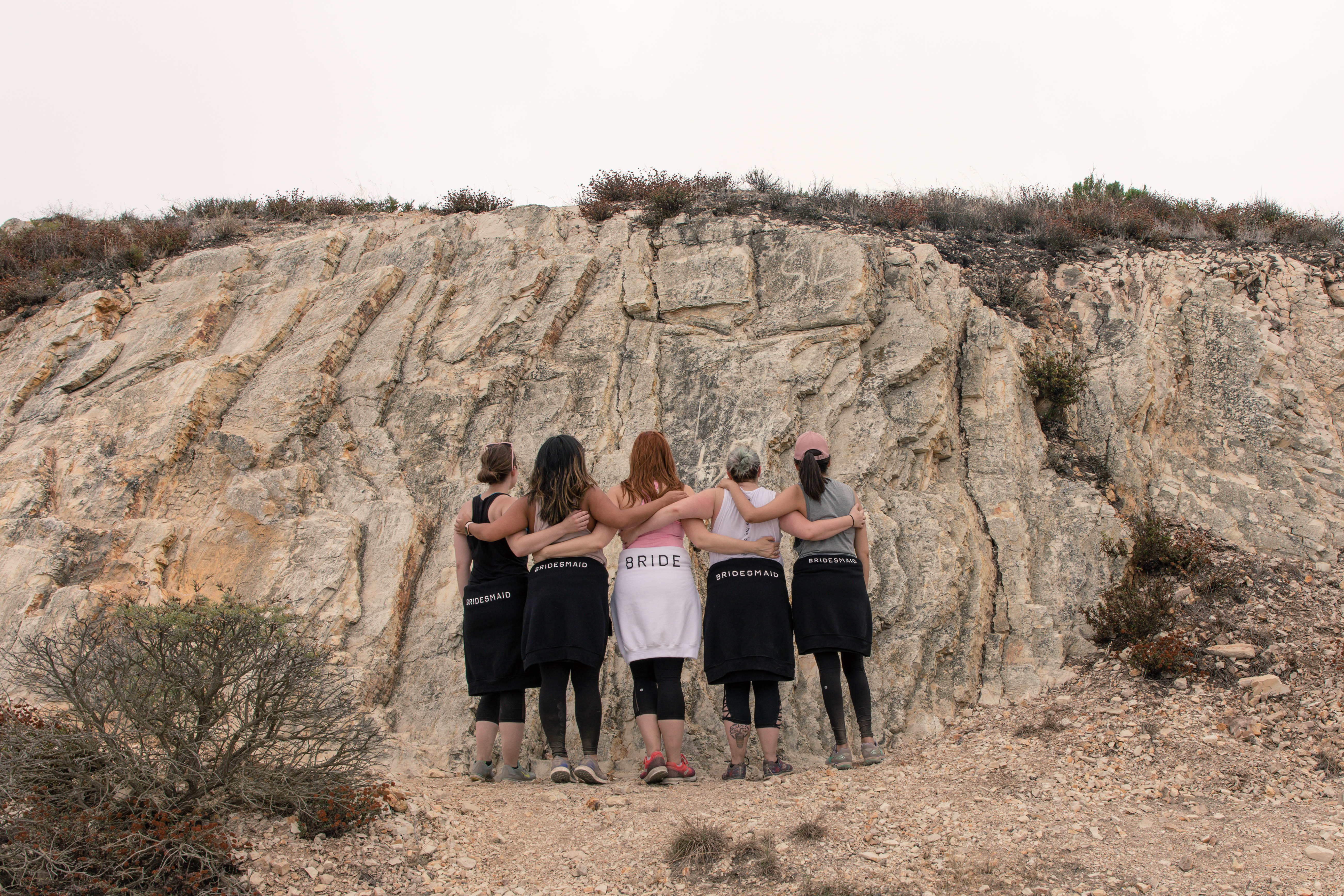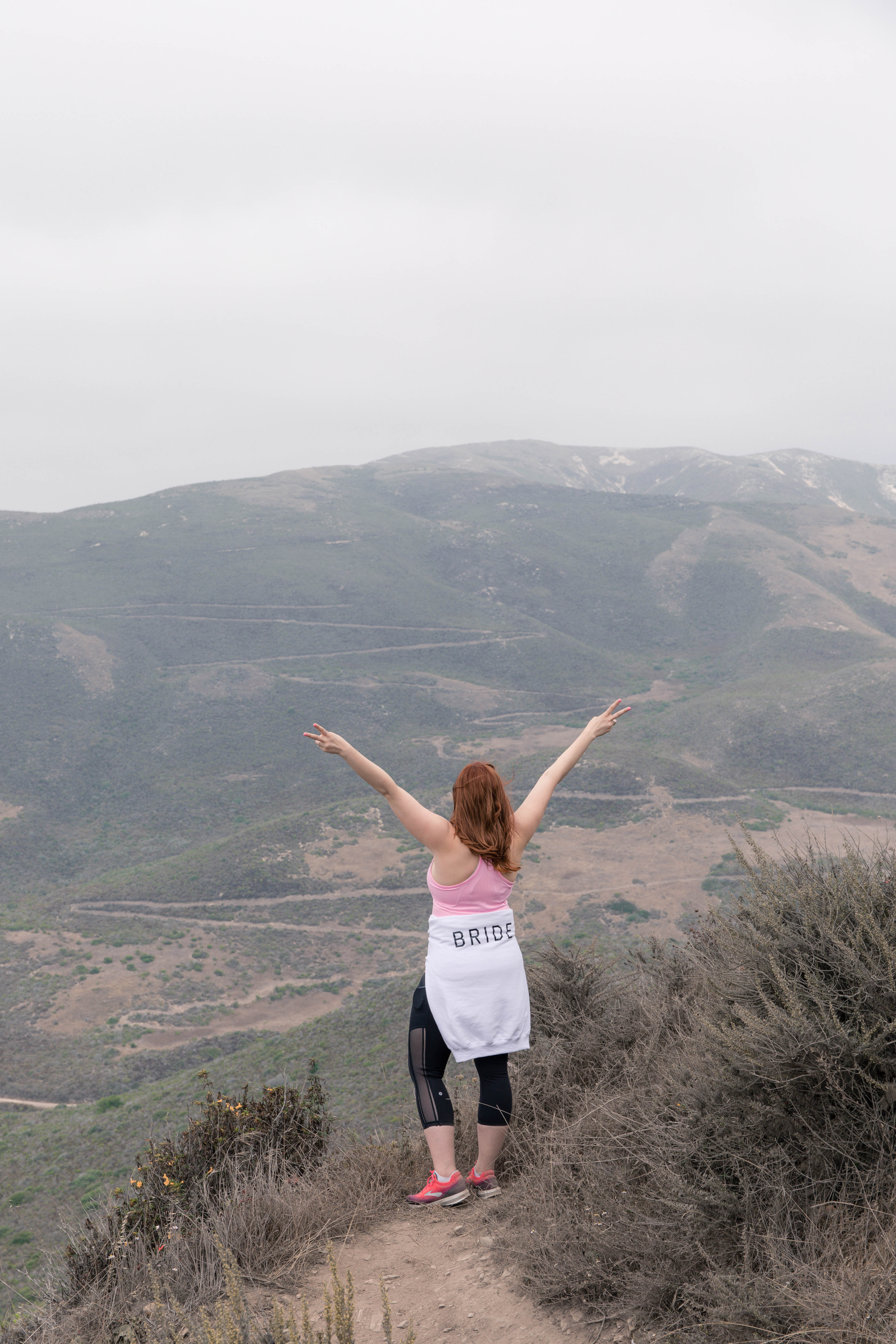 When planning a bachelorette getaway, these are the steps to take:
Decide who comes along. Will this just be the bridesmaids or will it be a full up bachelorette party with 26 of the brides closest friends? Talk to the bride and see what she would like. If she says a trip with just her bridesmaids, keep it that way; don't invite along the rest of her friends (or yours). No one wants a stressed out bride.
Pick a general timeline. Is this going to be one month away from the wedding or six months away? Will this be the middle of summer or will it be the middle of winter? You want to be cognizant of what time of year it is and how close to the wedding the trip falls. If it is the middle of winter, then you may want to plan a ski trip somewhere or head some place warm. If the getaway is only a month before the wedding, expect that the bride will be in full wedding planning mode and may have a hard time disconnecting from the planning for a weekend. This is also a good time to start reaching out to the invitees to see what their availability is.
Research destinations. Now that you know approximately how many people are attending and when the trip will be, start taking a look at possible destinations. More than likely, the bride-to-be has some ideas of her own, so take those into consideration. If the bride says she wants some place warm, look for some places near the beach or in a tropical locale. If she says she wants to de-stress, look around for some place that can offer up relaxing activities, like spa treatments or yoga classes.
Check availability. With your list of possible destinations in hand, start reaching out to destinations to see who can accommodate your group.  If you're coming with a large entourage, some places may not be able to make room for you right away. You'll also want to start locking down who is coming along on the trip at this point. Reach out to the guest list and see who can make it on what dates and what their interest levels are in the different destinations. Bear in mind that some people may have more restrictions than others – time off from work, spending money (especially the happy couple who may already be on a budget), and physical ability for activities. If you aren't able to come to a decision, just remember that you can always ask the bride – whatever she chooses is what rules the day!
Make the reservation. With the choice of when and where to go made, make the reservations! You'll want to book both the hotel and airfare (if needed) right away – don't wait and end up surprised later when that flight is no longer available. We've found it best if each person can pay for their own reservations directly (e.g. to the hotel or to the airline) so that you can avoid that uncomfortable situation of asking one of the guests to pay up when you're on the trip, but sometimes it is unavoidable. If you do end up splitting the tab, tools like Splitwise and Venmo can definitely help in keeping track of who paid and settling up.
Schedule activities. Don't leave schedule planning until you are on the trip. You'll get a lot more out of your trip if you decide in advance what it is you want to do or see. Start by talking to the bride and see what her passions and desires are. Some brides want go out drinking and clubbing for one last hurrah before the married life sets in, but others are more like me and prefer to take a more adventurous trip. Once you know what the bride wants, talk to the rest of the guests to see what the interests are. Try to be as inclusive as you can. While some people may like going out drinking until they can't see straight, others may take a more modest lifestyle. Some will likely have more financial resources than others, so don't book activities that only the richest of the bridesmaids can attend. Don't forget to think about people's abilities – while I really like weightlifting, we skipped that and did a casual hike and a barrelates class instead.
Create a packing list. Prepare a list of everything to pack and send it out to everyone. Take into consideration all of the activities you will be doing. Are you hiking? Be sure to wear clothes suitable for hiking and bring along your backpack. Going out for a fancy meal? Be sure to pack a nice dress. And don't forget your camera! You'll want to have good documentation of this trip to share with the bride afterwards. You'll also want to think about any decorations or gifts that may be needed. Are you decorating the room before the bride comes in or giving all of the bridesmaids arrival gifts?
Go on the trip! Once the trip finally arrives, take a deep breath and have a lot of fun! If you've done your planning well, there won't be any surprises and even if there are, you'll be able to handle them. And if all goes well, you and the bride will have a fantastic time!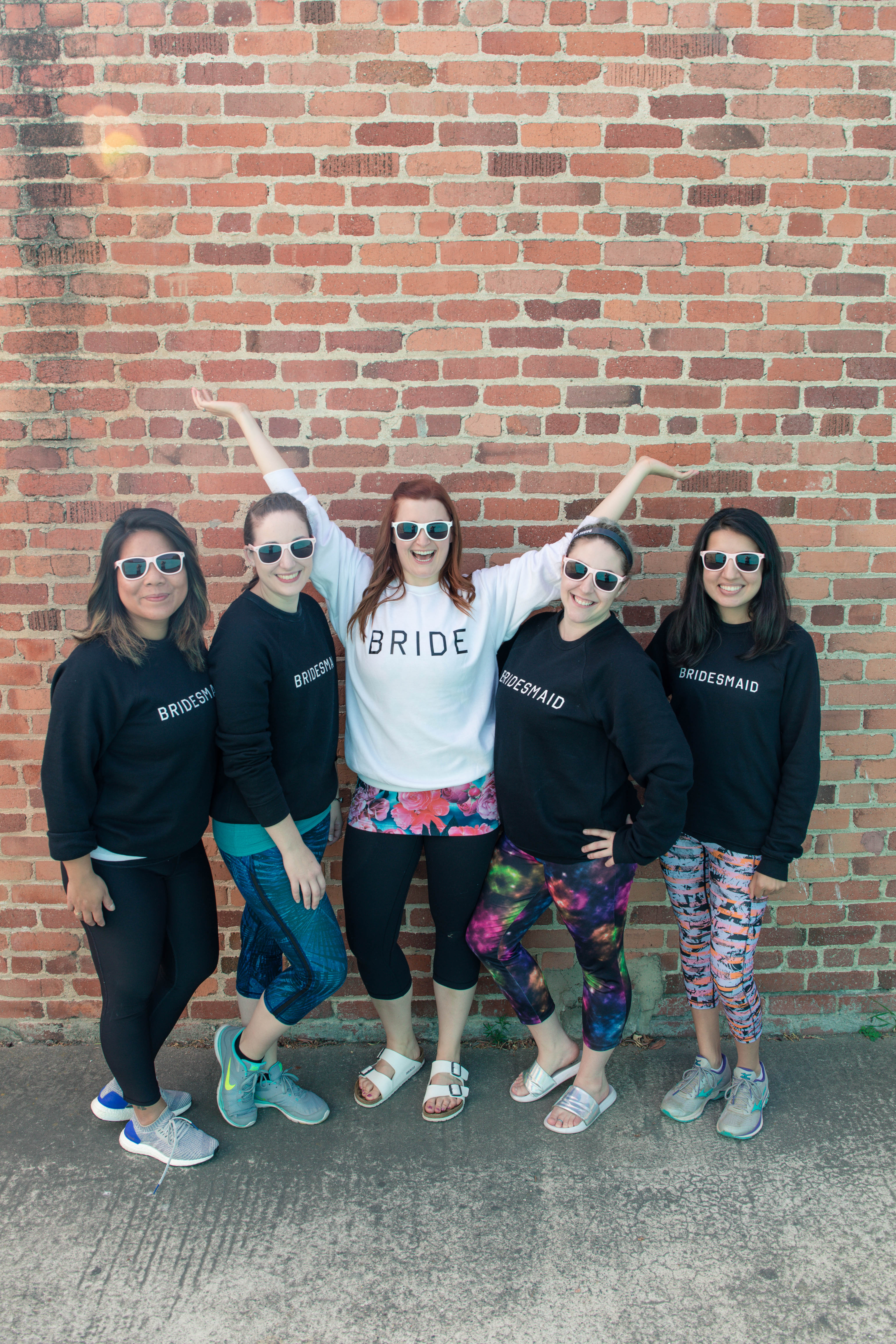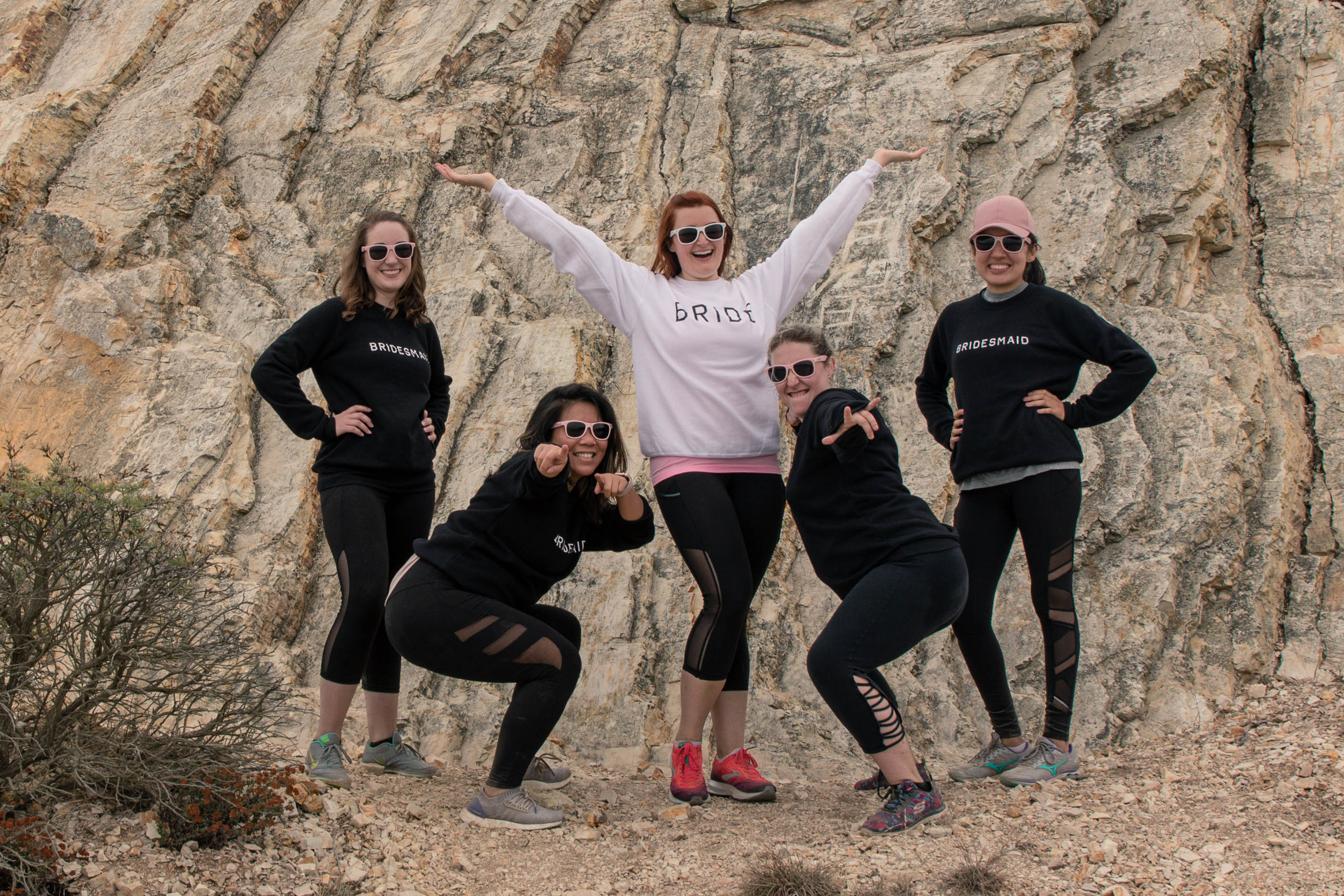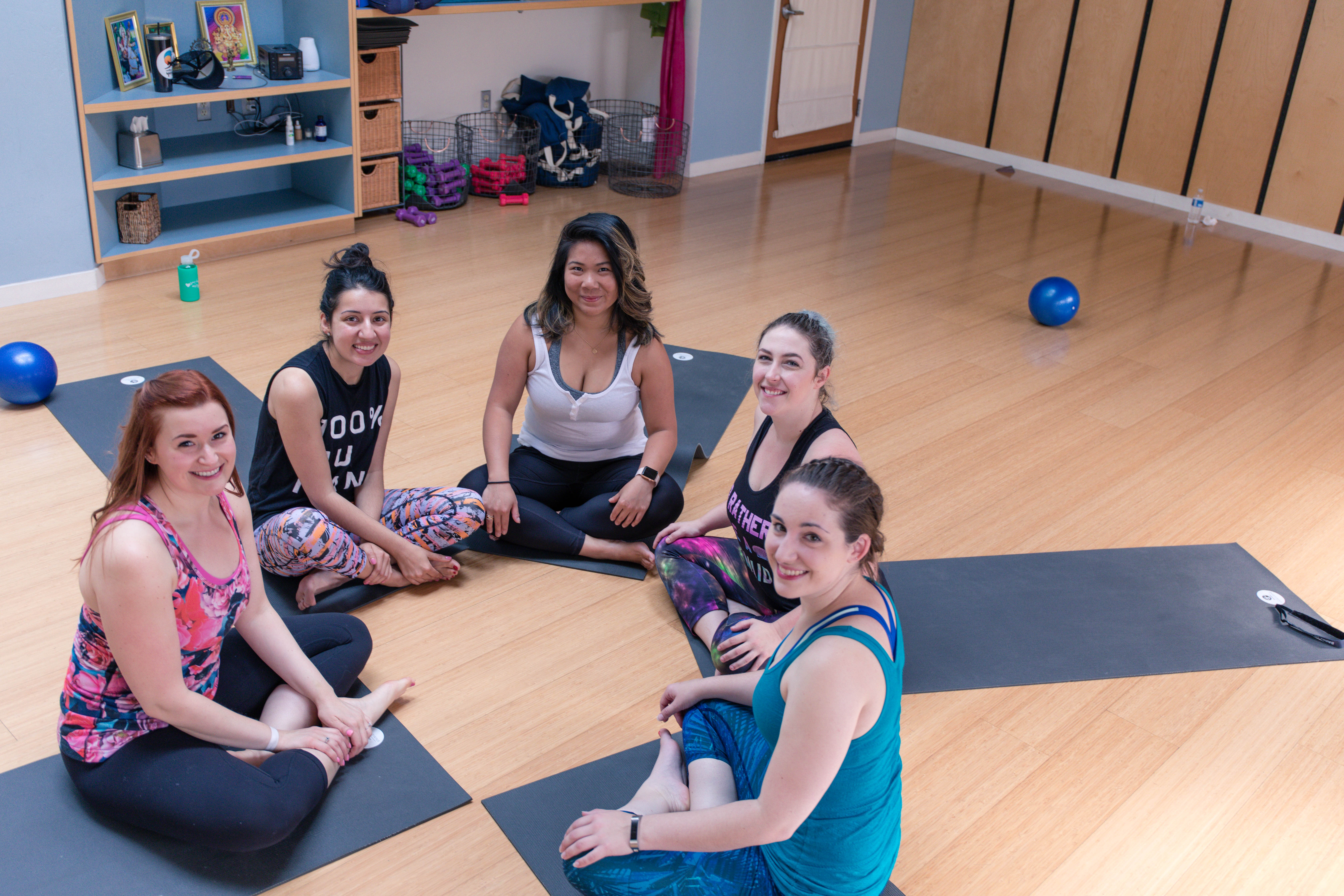 My bachelorette party was absolutely wonderful in San Luis Obispo, California. Our "healthy lifestyle" trip was a great alternative to the typical trip to the glistening lights of Nevada. Early on, I decided that I only wanted it to be my 4 bridesmaids, which made for easier coordination. We settled on August as the time to go, which turned out to be a good time as I was focused on the wedding, but not so deep into planning that taking a break would stress me out. I had a few places in mind, and after my bridesmaids did some checking around, San Luis Obispo turned out to be the perfect destination for us. One of the bridesmaids took the lead in reaching out to San Luis Obispo who helped her pick out a list of activities that filled 4 days and 3 nights with the perfect amount of food, adventure, and laughter. Though they are a diverse group, all four of the bridesmaids were excellent traveling companions for the weekend who helped celebrate my upcoming nuptials in style!
Read more about our favorite spots in San Luis Obispo here.
Created in partnership with WeddingWire