An Extended Weekend Getaway to San Luis Obispo, California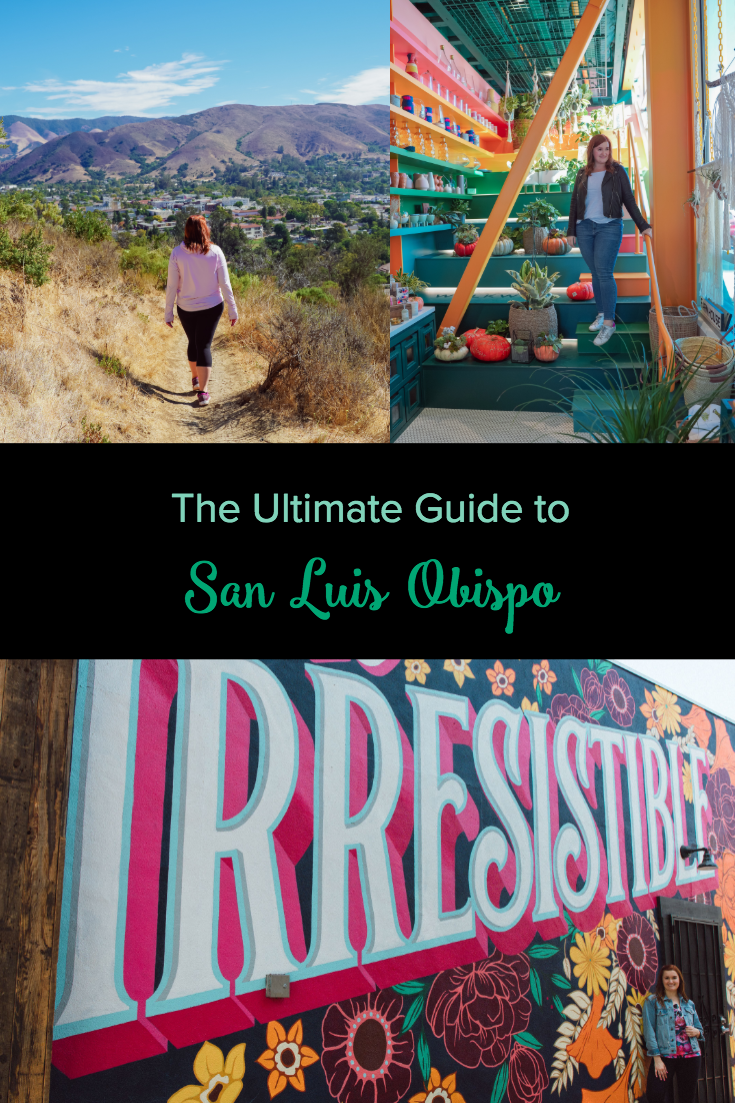 Created in partnership with San Luis Obispo Vacations
Updated: November 16, 2019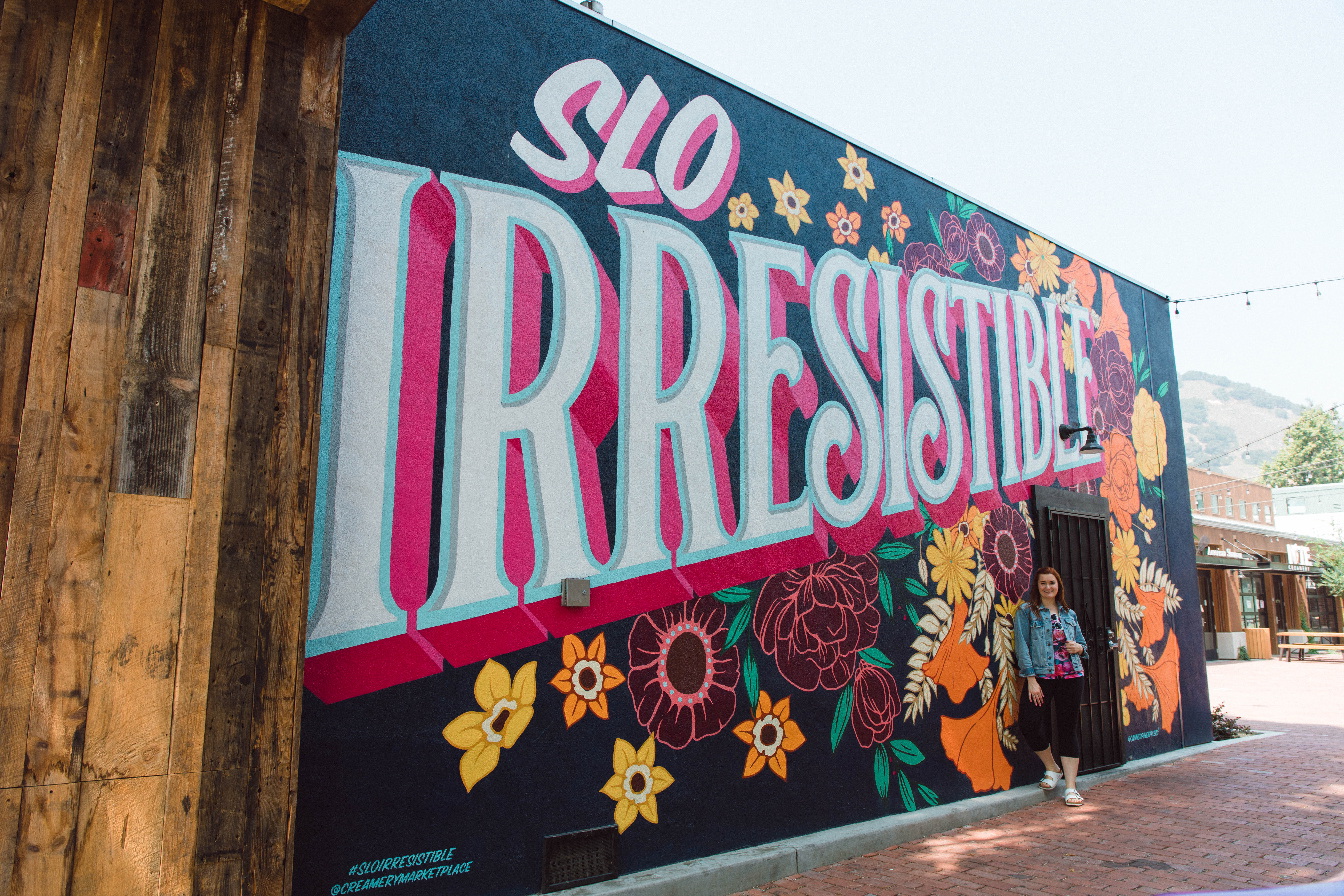 Looking for the perfect destination in California with a direct flight? Hop aboard one of Alaska Airline's direct flights from Seattle to San Luis Obispo to visit one of Central California's most beautiful destinations. Nestled halfway between Los Angeles and San Francisco on historic Highway 1, SLO enjoys year-round sun, a warm Mediterranean marine climate, a world-class wine region, thousands of acres of protected open space, and a charming downtown. The easy-going, laidback lifestyle is apparent from the moment you step off the plane.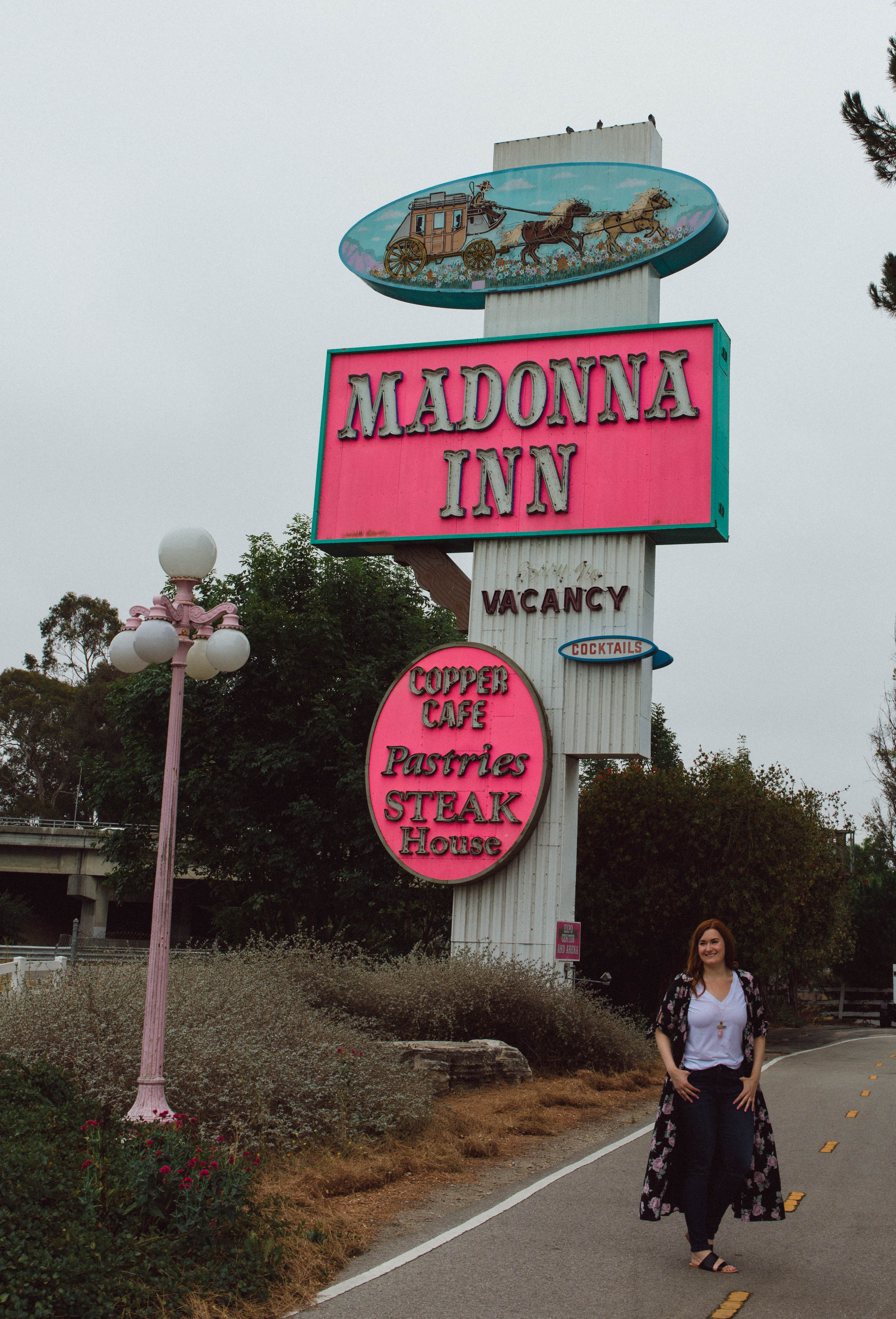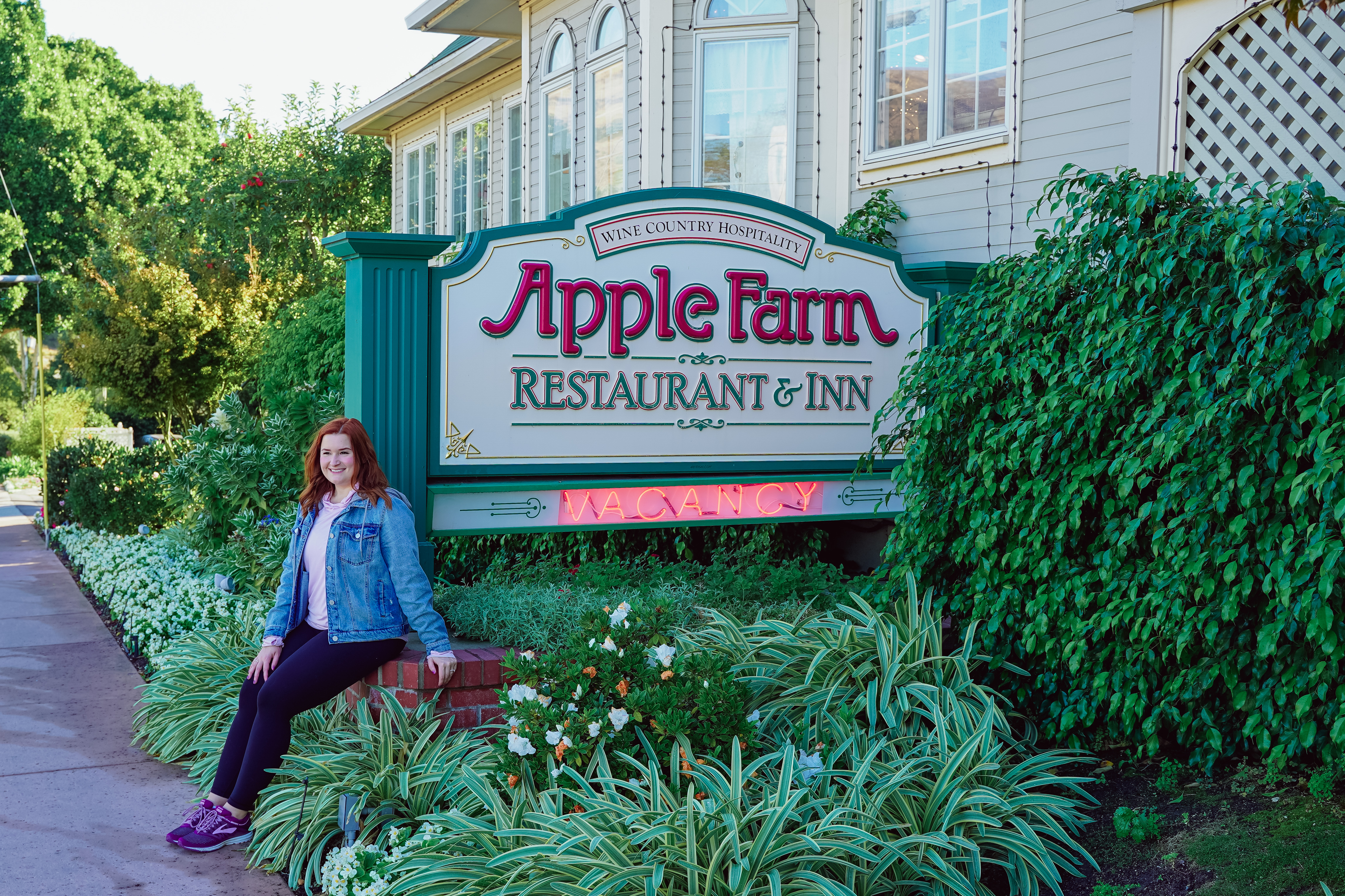 Whether it's your first, third, or tenth time to SLO, there's always something new to experience.  One of the best places to stay is the world famous Madonna Inn, where each and every room on the 110-room property is different. Or check out the Apple Farm Inn for a charming and vintage experience with free cookies!
Check out my Instagram story highlights to see snippets from our 2018 girl's weekend getaway and our 2019 one year anniversary trip to San Luis Obispo!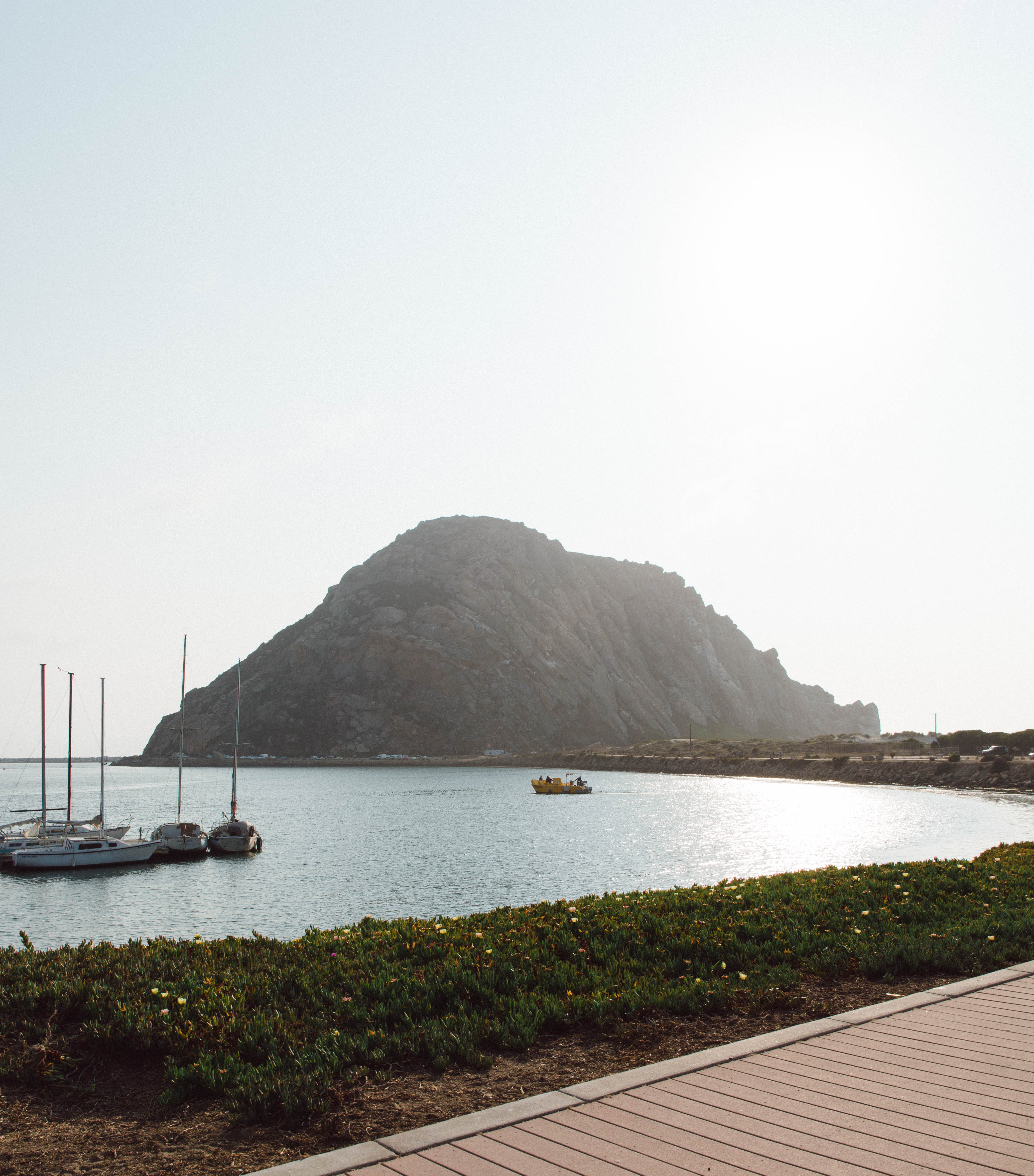 Fun Things To Do:
Downtown SLO Farmer's Market: A wonderful way to get to know the city of San Luis Obispo, the farmer's market is massive and filled with colorful produce, wonderful local crafts, and amazingly flavorful food.
Shopping: No trip is complete without shopping! There are seriously so many wonderful gems. Two of our favorites were Ambiance and Ruby Rose.
Hiking: One of my favorite ways to get to know the essence of the area I'm visiting is to hike! While there are many beautiful hiking trails in Montana Del Oro State Park, our favorite was Valencia Peak!  You can also check out Madonna Mountain behind the Madonna Inn, also called Cerro San Luis.
Concerts in the Plaza: During the summer, catch a concert every Friday. It's a chill way to kick off your weekend!
Smiling Dog Yoga: With a selection of classes from yoga to barre to pilates and creative hybrids, Smiling Dog Yoga is your one stop for a quick sweat session on your trip!
Bubblegum Alley: Who knew there was another?! Seattle isn't the only one with an oddly intriguing, yet terribly gross bubblegum obsession!
Sunset Drive-In Movie: One of the only drive-ins remaining in the U.S., the Sunset Drive-In will bring you back to a time of yester-year! Follow up your drive-in movie experience with a donut at SloDoCo!
Massages & Facials: There are a couple of places around SLO to get massages and facials. Grab a Tuk Tuk over to East Wellbeing & Tea for a cup of rejuvenation and a good soak before indulging in a thorough massage or facial. Or, walk to Sloco Massage for a sauna session and a couple's massage!
Mission San Luis Obispo de Tolosa: In the center of town, check out the old mission. There is the church itself, a museum, as well as gardens for you to walk through.
History Walking Tours: For those interested in history, take a look at these videos as you walk around town, presented by the History Center of SLO.
Good Places to Eat:
Downtown SLO Farmer's Market: The SLO Farmer's Market boasts a wide selection of cuisine at reasonable prices. Grab everything from tacos to teriyaki and BBQ to crepes.
Nourish: A scrumptious healthy-on-the-go spot, Nourish is a delicious breakfast and lunch spot! You'll want to try everything on the menu, so bring a friend, or two, or three.
Luna Red: A great dinner spot with shareable portions, Luna Red is right next door to the Concerts in the Plaza! Ask to sit outside and listen to the live music as you share a paella.
Novo: A sister restaurant to Luna Red, Novo offers a lively ambiance and creekside patio dining.
SloDoCo: If you're in need of a sugar fix, hit up this 24-hour donut joint. Get a galaxy donut if you want the perfect 'gram or grab my personal fave: the maple buttermilk bar.
SLO Provisions: For the best market vegetable quiche and brownie of your life, swing by SLO Provisions on your way to shopping at Ruby Rose.
Vegetable Butcher Culture Kitchen: Featuring an eclectic menu, VBCK is a tasty treat to end your trip to SLO. The vegetable shishito frito, forbidden sesame cauliflower, chimichurri steak sticks, and the tacos are all must-tries.
Madonna Inn Copper Cafe: Always a hoppin' joint, the Copper Cafe is a great breakfast spot whether you're staying at the Inn or not. The homemade biscuits are divine, the cake is world famous, and you'll most likely want to take your water goblet home (don't worry, they sell them).
Big Sky Cafe: A quaint cafe in the downtown area, Big Sky Cafe seems to be where the locals hang out! A great breakfast, lunch or dinner spot!
Rocket Fizz: An old-timey candy store, you can get just about anything your heart – or sweet tooth – desires.
Kreuzberg: Need a coffee fix? Get it at Kreuzberg, as well as a selection of small plates and treats.
Alex Madonna's Gold Rush Steakhouse: To eat in the most over-the-top pink velvet and floral abode, make a reservation and take a step back in time at the Gold Rush Steakhouse.
Apple Farm Restaurant: They're well known for the apple turnovers that are great for dessert, but also be sure to stop by for their amazing breakfast!
The Carrisa: Located in the heart of downtown, the Carrisa offers fusion cuisine in a fresh atmosphere.
Sally Loo's Wholesome Café: A popular little cafe on the southwest side of town offering fresh meals and good coffee drinks.
Nite Creamery: After you've had dinner (or a late lunch) and walked around town, be sure to checkout Nite Creamery. They use nitrogen to freeze your ice cream right in front of you.
La Esquina Taqueria: Who doesn't enjoy Mexican food? La Esquina doesn't disappoint with their unique twists on authentic Mexican dishes.
Seeds: If you're in the mood for a light lunch, check out seeds for a healthy and nutritious alternative.
Farmhouse Corner Market: This market and restaurant offers hearty meals on a rotating menu. Located next to the airport, this Insta-worthy restaurant makes a great first or last stop on your SLO adventure.
Created in partnership with San Luis Obispo Vacations