A Springtime Weekend Getaway to Whistler, Canada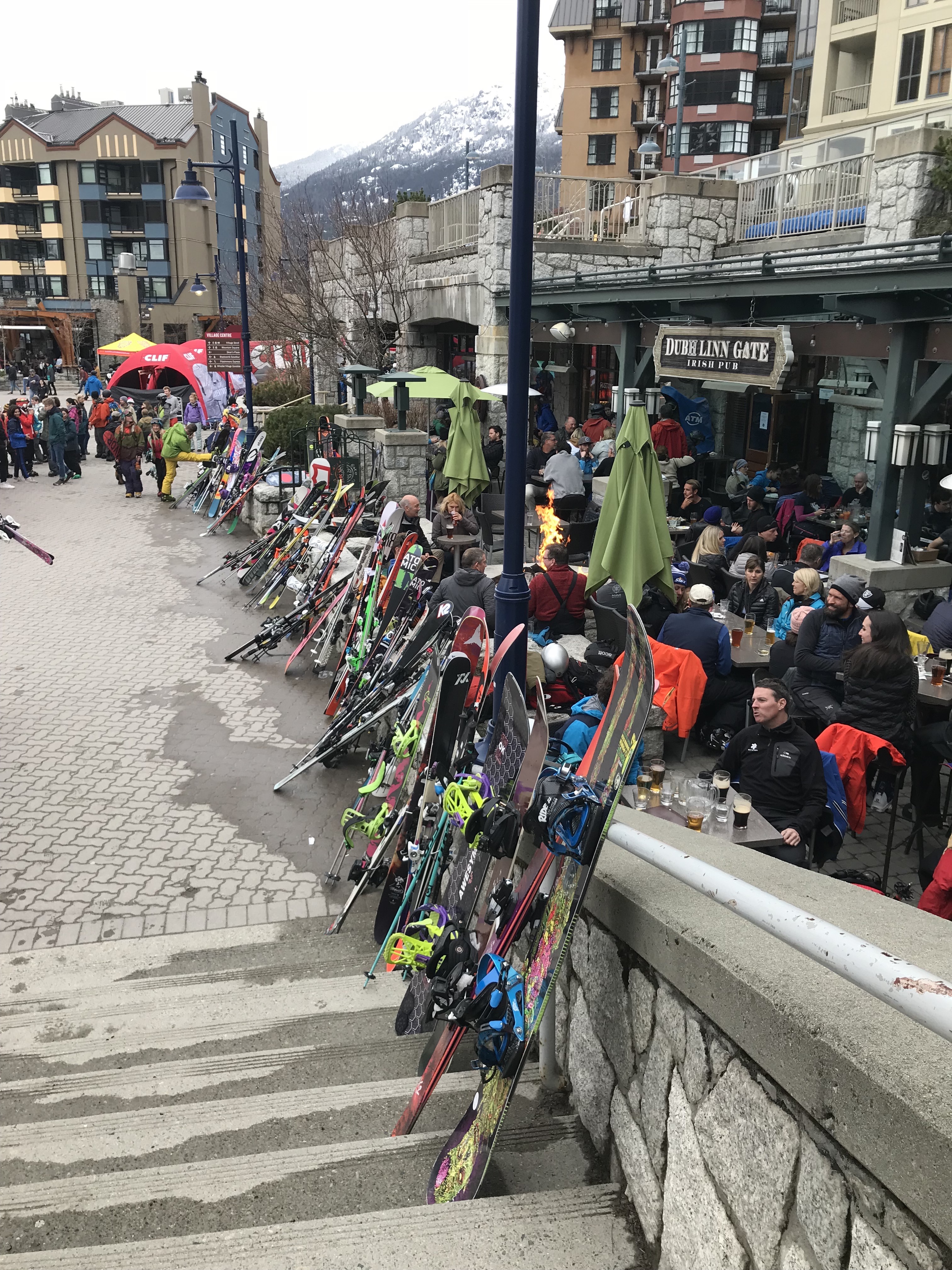 Living in the Seattle area, British Columbia is a quick weekend jaunt for us. Despite the close proximity, I've never spent much more than a few hours north of the border, so for my 29th birthday, Jon and I took an adventure to Whistler, British Columbia! I hadn't been since I was about 3 or 4 years old, so needless to say I don't remember it at all. I was so excited at the chance to explore this beautiful area.
Whistler is located about 2 hours outside of Vancouver, B.C., and is a beautiful drive to a larger-than-you'd-expect bustling town. While Whistler is known for its world class winter sports, it's actually a great outdoor hub for all sorts of activities, year round! We visited during the winter-spring shoulder season. You can still ski on Whistler and Blackcomb (you can ski Blackcomb through May!), but spring activities have opened up as well. The end of April and month of May are the perfect time to visit Whistler to get a mix of winter and spring activities!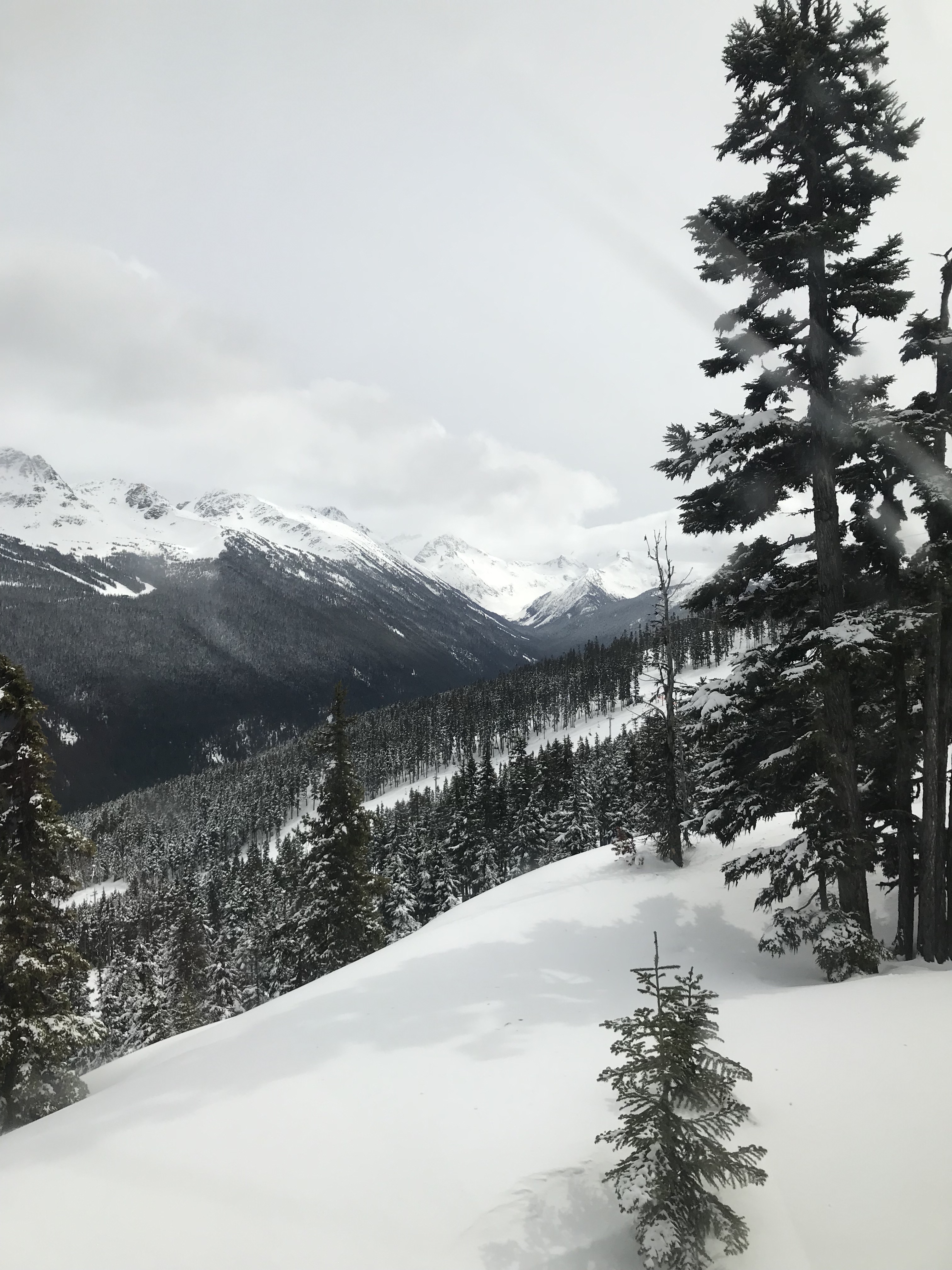 Jon and I stayed at the Delta Village Suites. The location was perfectly situated at the beginning of the village, within walking distance from everything. We had a comfortable suite that included a washer and dryer!
Check out my Instagram story highlights to see snippets from our trip to Whistler, including our first-ever ski lesson! You can read more about our first ski lesson as well.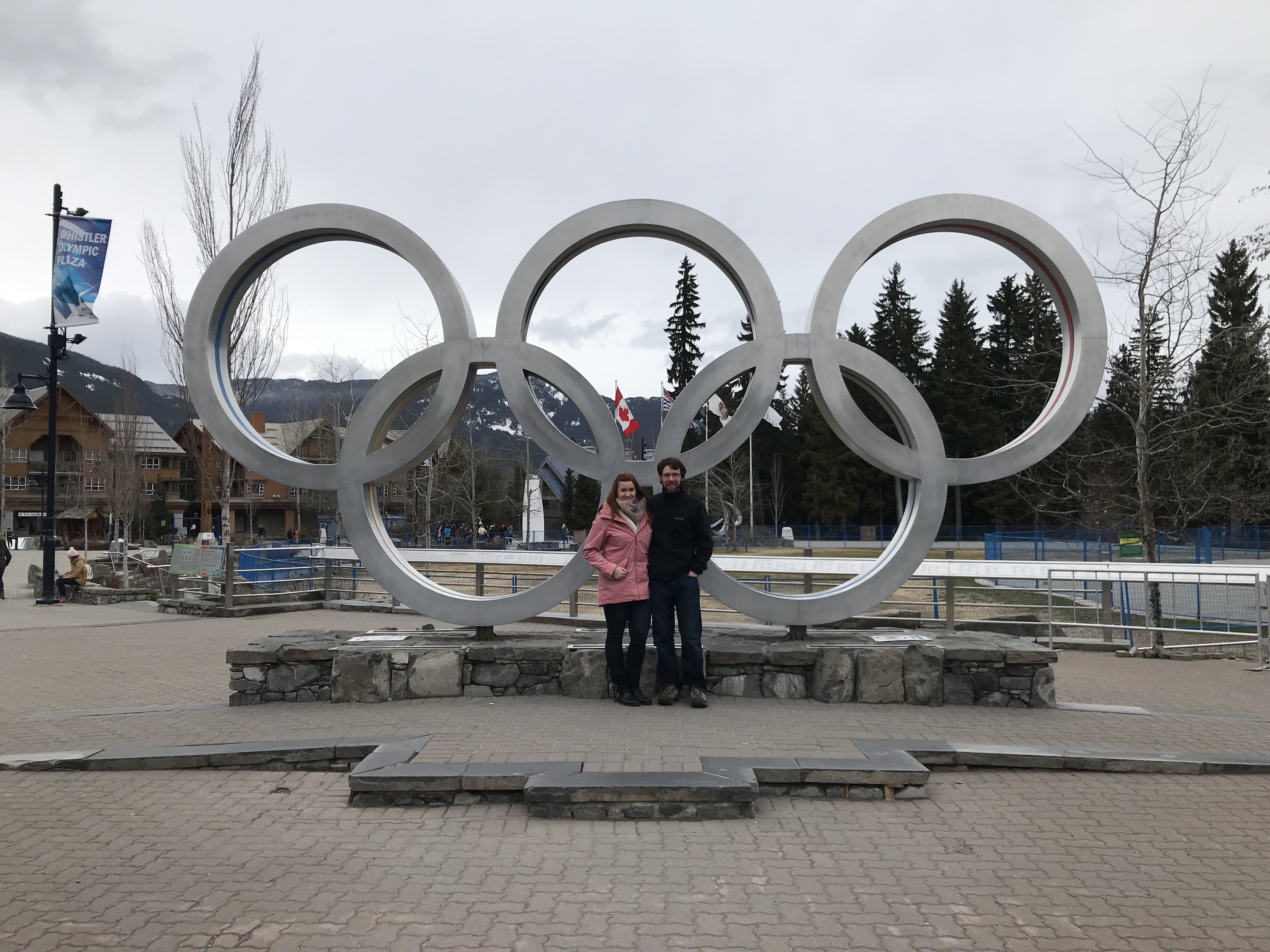 Fun Things To Do
There is literally something for everyone in Whistler! Whether you want to be adventurous, try a new sport, be a tourist, or get a little rest & relaxation in, there's fun for everyone in Whistler.
Max4 Adult Ski Lesson – An awesome way to learn how to ski. You'll be in a group of no more than four people. Classes start at 9.30 in the morning. You'll meet in the village where you'll be paired with an instructor and students at your ability level. They'll take you up on the gondola (not a ski lift) to the learning area and then you'll learn at your own pace with no pressure. You'll take a lunch break around noon and the class ends at 3.00 p.m.
Whistler Olympic Plaza – Stop by here and get your picture with the larger than life Olympic rings.
Whistler Olympic Park – Here you can find the Inuksuk statue and see where the 2010 Winter Olympics were held.
Shopping – Whistler Village is a long stroll from one end to the other, with shops every step of the way. You could spend all day just going through all of them.
Visit the Spa – If you're in Whistler to slowdown and relax, find one of the numerous spas throughout the village.
Golf – You may not think of a winter sports town as having a golf location, but there are a few gorgeous courses to play on!
Hiking – Once the snow has melted, the Whistler area has many trails. Ride the gondola up and then hike the alpine trails through magnificent forests out to amazing panoramic views.
Biking – Mountain Biking is Whistler's summer sport. You can ride the gondola up and then ride the trails all the way back down to the village. If mountain biking isn't quite your two-wheeled adventure, you can always ride on the many numerous paths that connect all of Whistler's neighborhoods.
Audain Art Museum – If you like art or Native American history, be sure to check out the Audain Art Museum. It contains a large collection of modern pieces from Canadian artists as well as many First Nations pieces.
Good Places to Eat
Fifi's Bistro – After our first day on the slopes, we refueled with a delicious dinner at Fifi's Bistro. I got the steak frites and Jon got the bison short rib. We finished it off with a chocolate lava cake! I've heard the roasted cauliflower sandwich is a must-have, so it's on my list for next time we visit!
The Green Moustache – For a 100% organic, gluten and dairy-free meal, stop in at the Green Moustache. Try the raw pad Thai for lunch and warm up with the delicious tumeric mylk.
Purebread – I thought I'd died and gone to heaven upon walking through the doors of Purebread. I wanted one of everything! My recommendation is the chocolate chip brownie cookie. It's got a layer of chocolate chip cookie and brownie in the middle. Warm it in the microwave and you WILL be in heaven.
Mogul's – Great coffee and cafe food. The oatmeal chocolate chip cookie was delicious!
Camp Lifestyle – CAMP, an aconym for Coffee And Mindful Products, is a beautiful mountain store and espresso bar. The store is a destination that celebrates a deep love of the outdoors, exhibits locally, ethically and sustainably sourced products while serving thoughtfully crafted third wave coffee.
Elements Urban Tapas Lounge – An ever changing menu created with a commitment to local meats, produce & seafood. Elements has a "green table" commitment, there are also options available for vegetarian, gluten free and organics conscious diners.
Hunter Gather – A newer restaurant and taphouse to the Whistler area, you can find locally made food and enjoy awesome craft beer from local Coast Mountain Brewing and wines from the Okanagan.
Handlebar – Whistler's newest après offering has opened at the base of Blackcomb Mountain. A curated craft beer selection sourced from fine regional breweries is on tap and ready to pair with German beer garden-inspired comfort food. The menu includes a variety of sausages; soft, hot pretzels with grainy mustard, and currywurst, one of the European nation's most revered street-food indulgences. It's a small place with a huge commitment to craft beer.
Coast Mountain Brewing – Located in Function Junction, Whistler's newest craft brewery is run by the husband and wife team, Kevin and Angie Winter. Simply put, they love what they do and they love sharing the very best and most memorable beers.
Earls – After a recent beautiful, state of the art renovation, Earls at Whistler Village has embraced both urban chic and mountain charm. With more than 60 locations throughout Canada and the United States, Earls is a great addition to Whistler Village and has something for everyone including vegetarian and gluten-aware options. Plus, the sticky toffee pudding is delicious.
Created in partnership with Tourism Whistler