A Country Christmas Outfit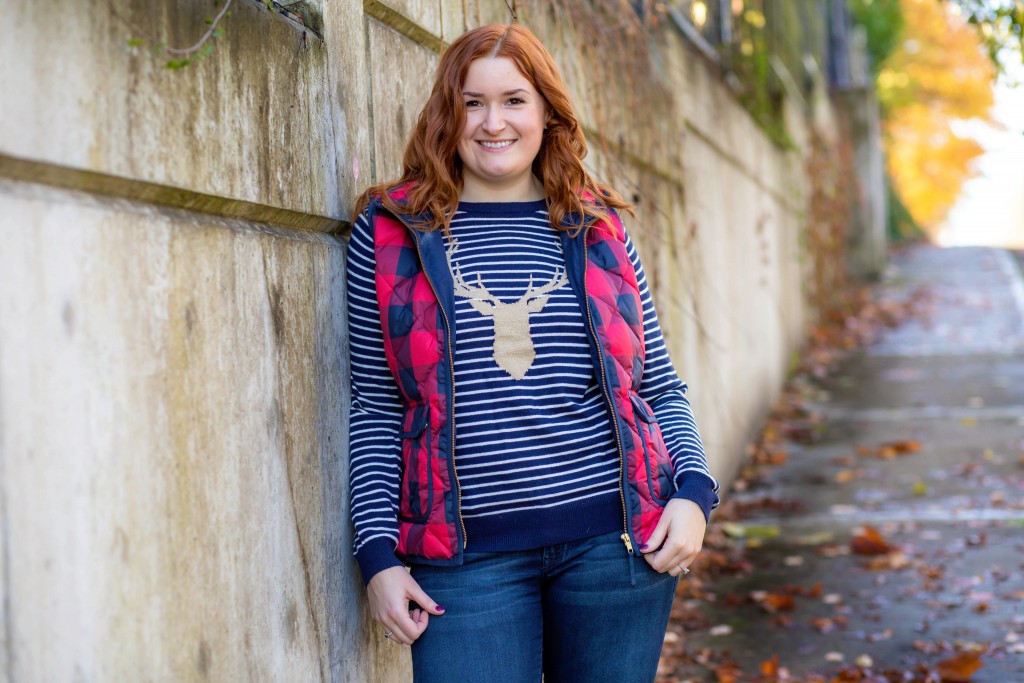 Rounding out my holiday outfits this season is most likely what I'll actually be wearing on Christmas (or some iteration of this). While I live in vests and sweaters this time of year, the festive red and gold really make this outfit scream holiday!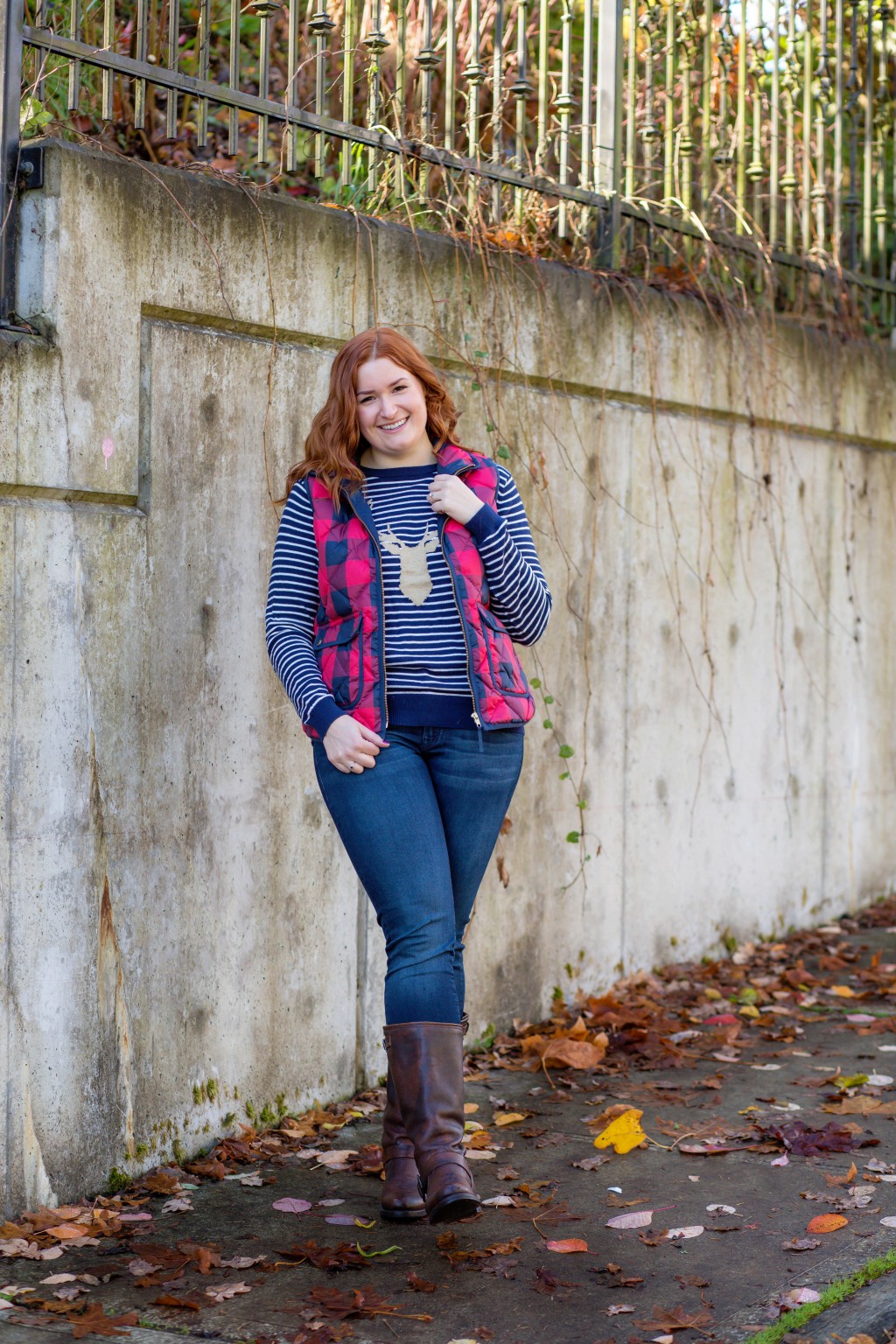 Jon and I celebrate Christmas with our families. On Christmas Eve, we go to his parents' house and either have a breakfast or a dinner depending on if the 24th falls on a weekday or a weekend. After we've done our celebrations there, Jon and I head out to my parents house where we stay the night. On Christmas Day, we all celebrate together (Jon's parents and sister come out, too!) with our traditional prime rib, mashed potatoes, and my dad's famous garlic bread.


Most Christmases at my parents house are snowy white and, since we're out in the country, we have a campfire. It's really the best way to spend Christmas in my opinion! How do you spend your holiday?
Sweater (similar) // Vest // Jeans // Boots