Wreath Making in Snohomish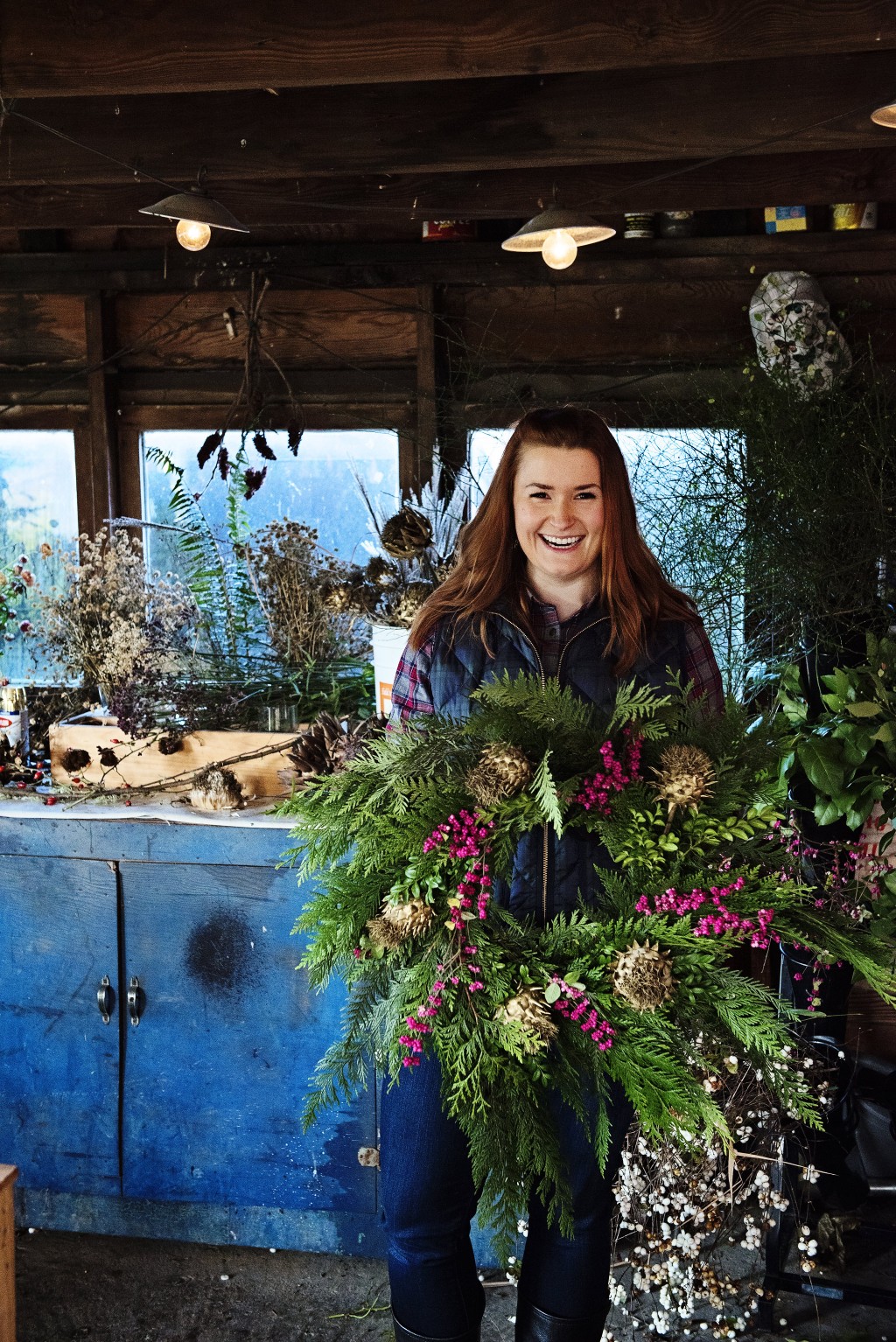 As soon as the holidays arrive I love to adorn our front door with a festive wreath. I normally just buy a wreath at the store, but this year our wedding planner, Torry from Raise A Glass Wedding, invited us to a fun wreath making class for her 2018 brides! I've always wanted to make my own wreath and as it turns out Jon was interested as well, so we bundled up and headed to Field to Heart in Snohomish for some wreath-making fun!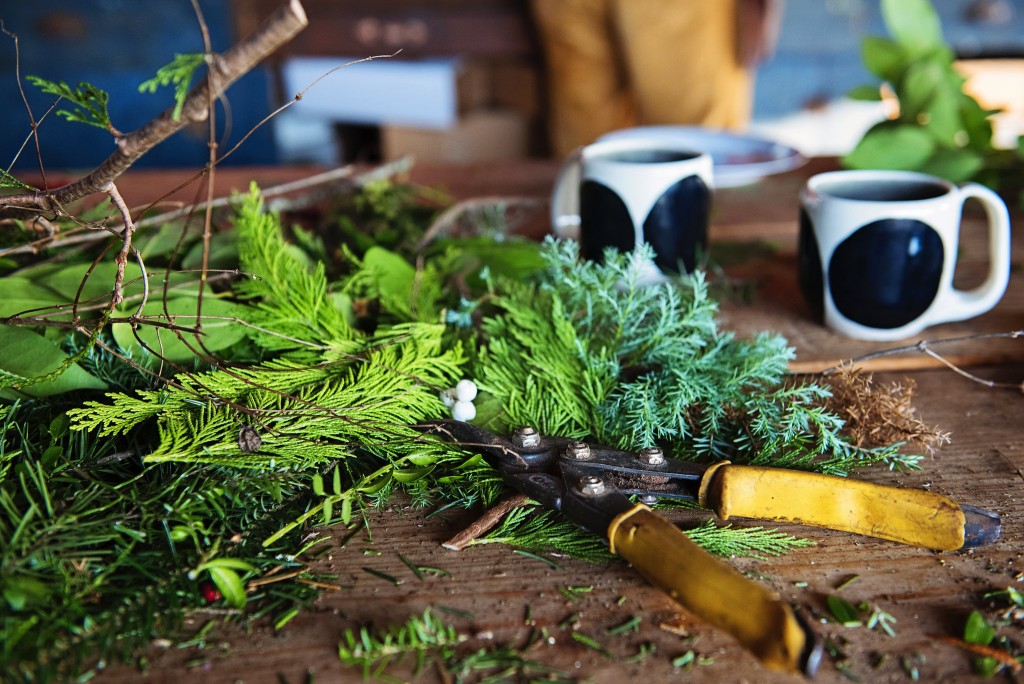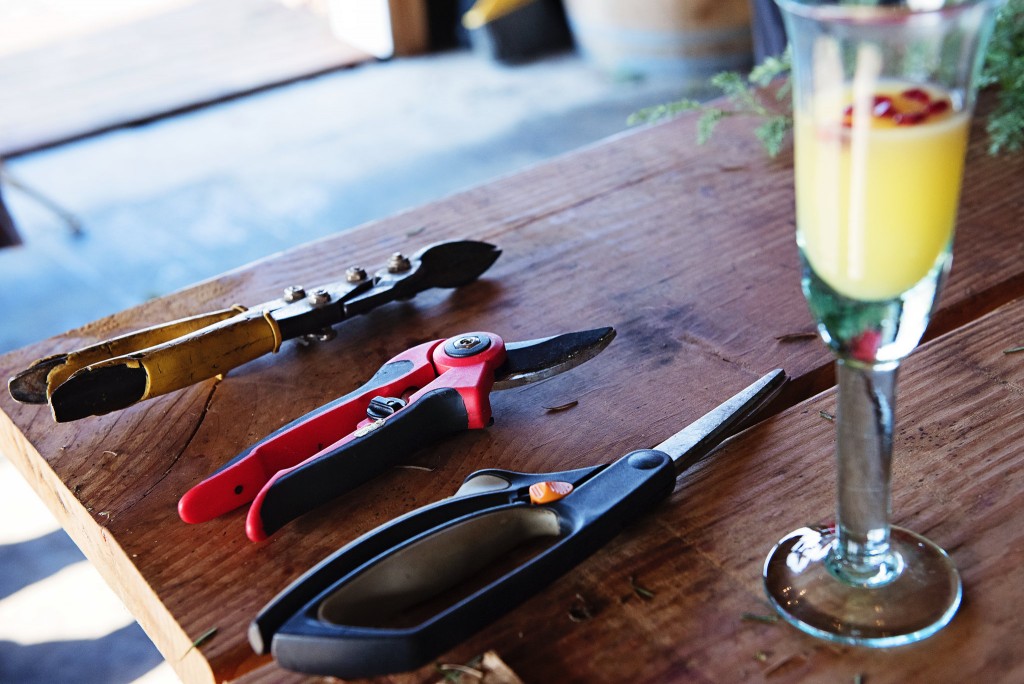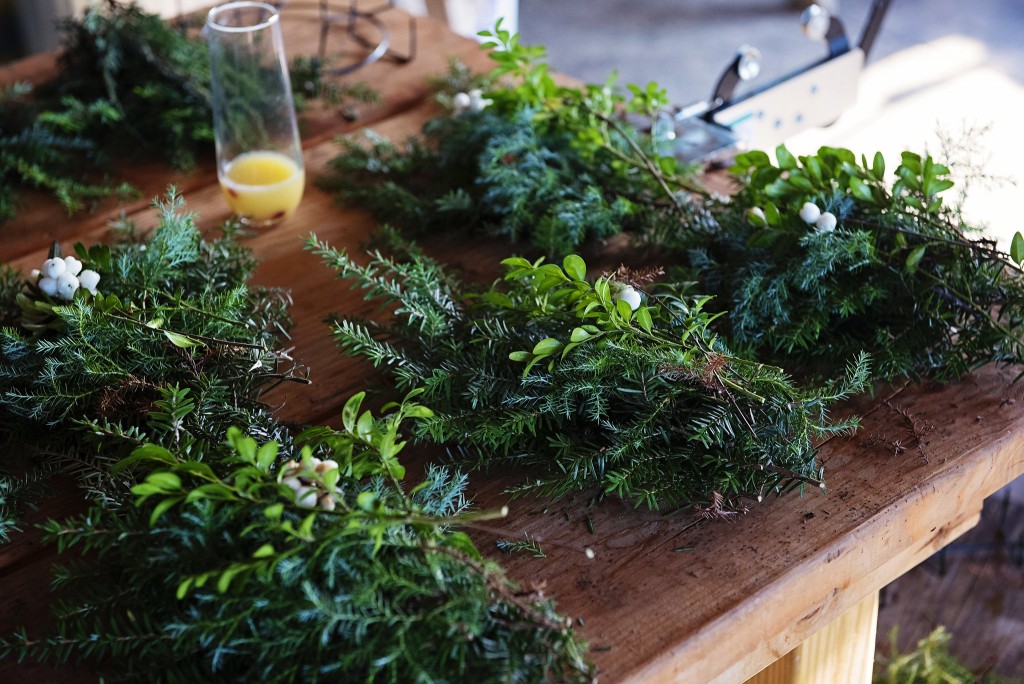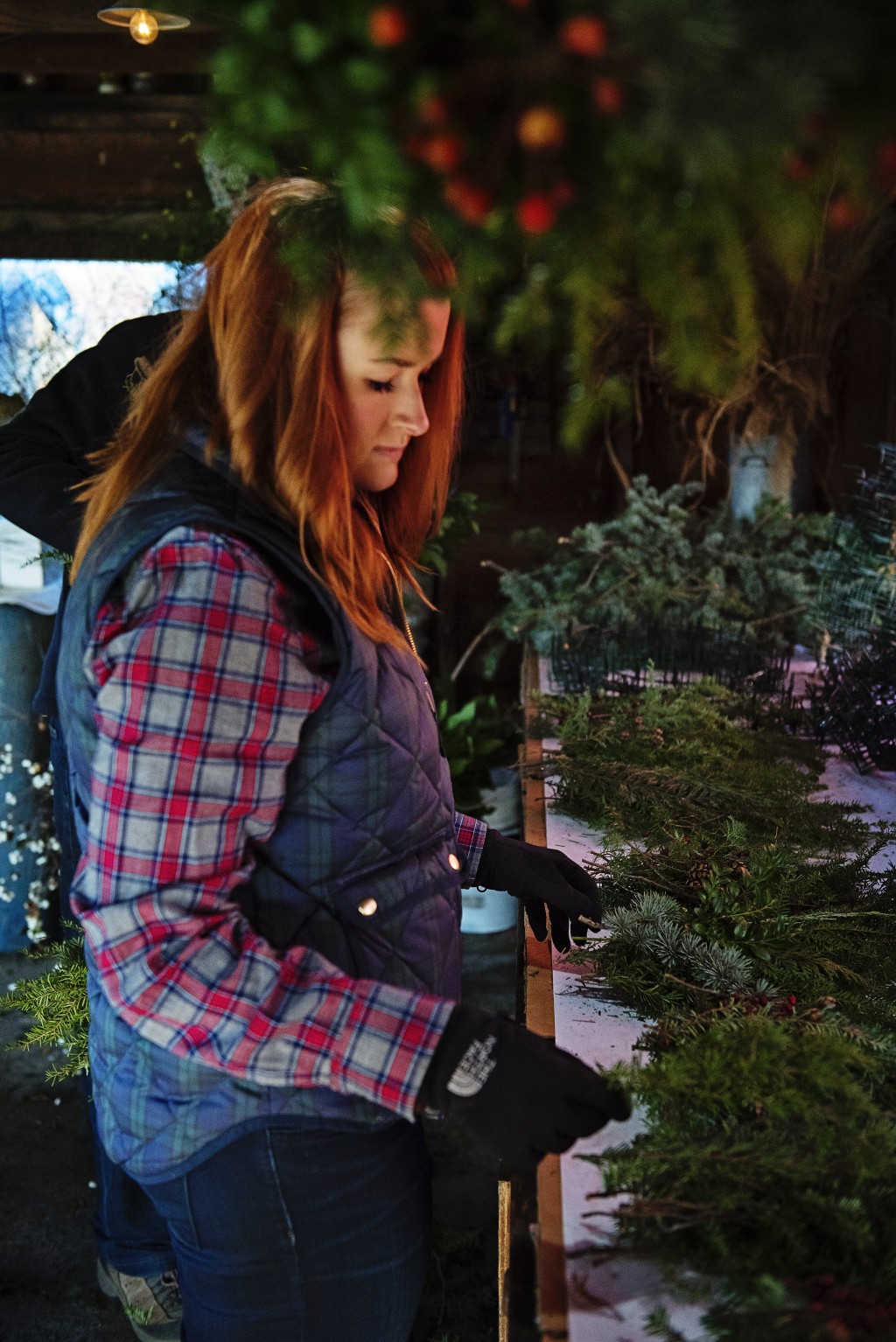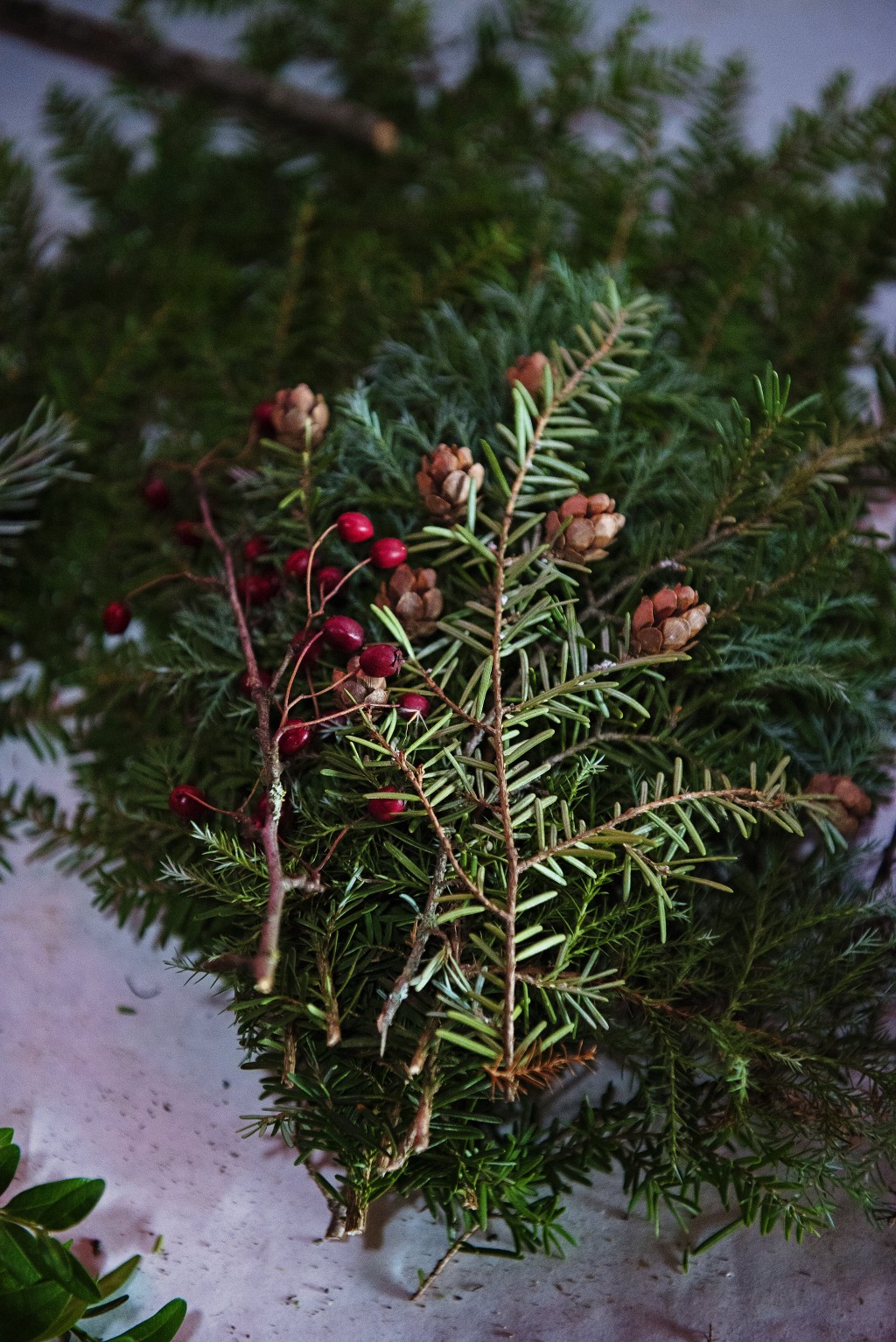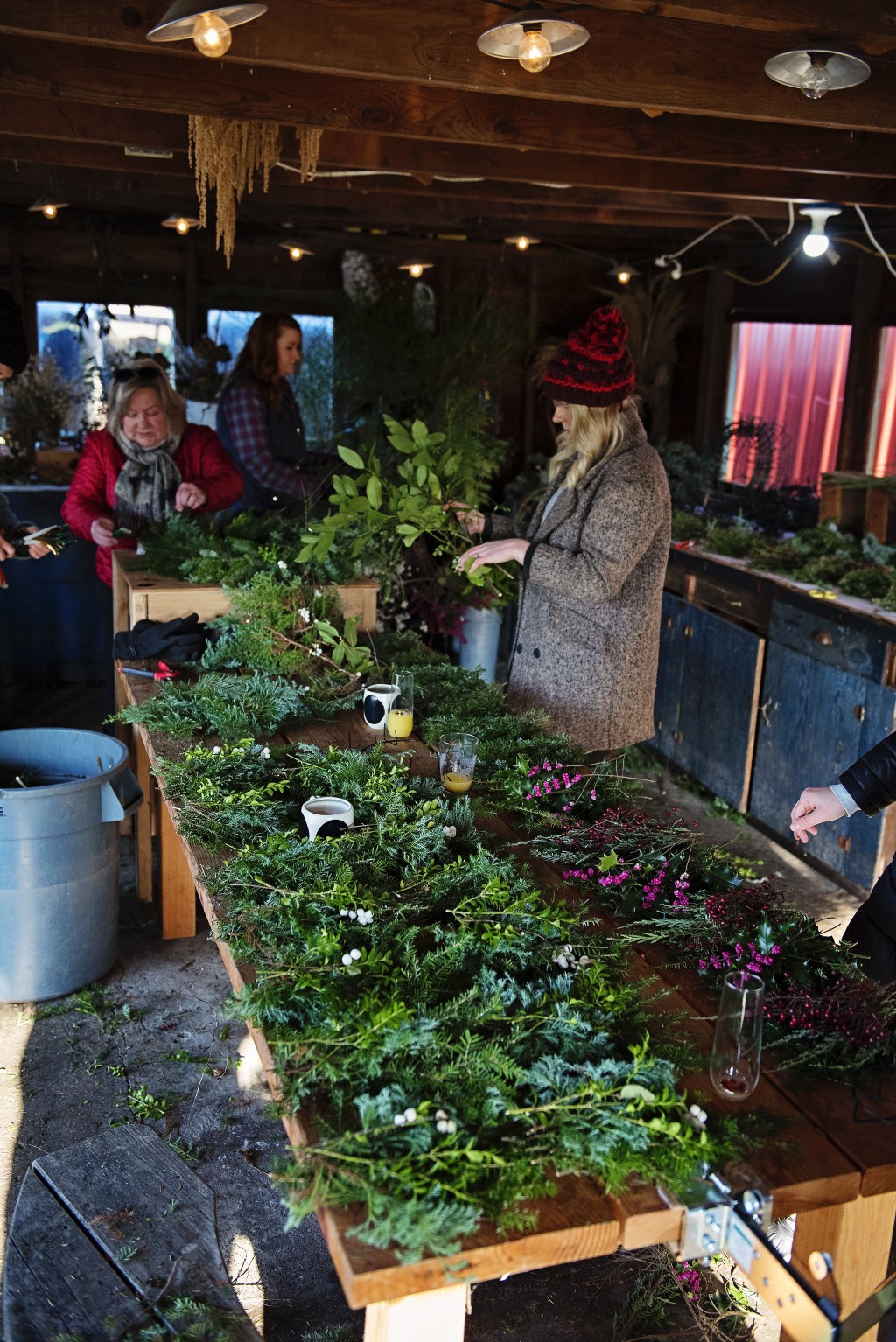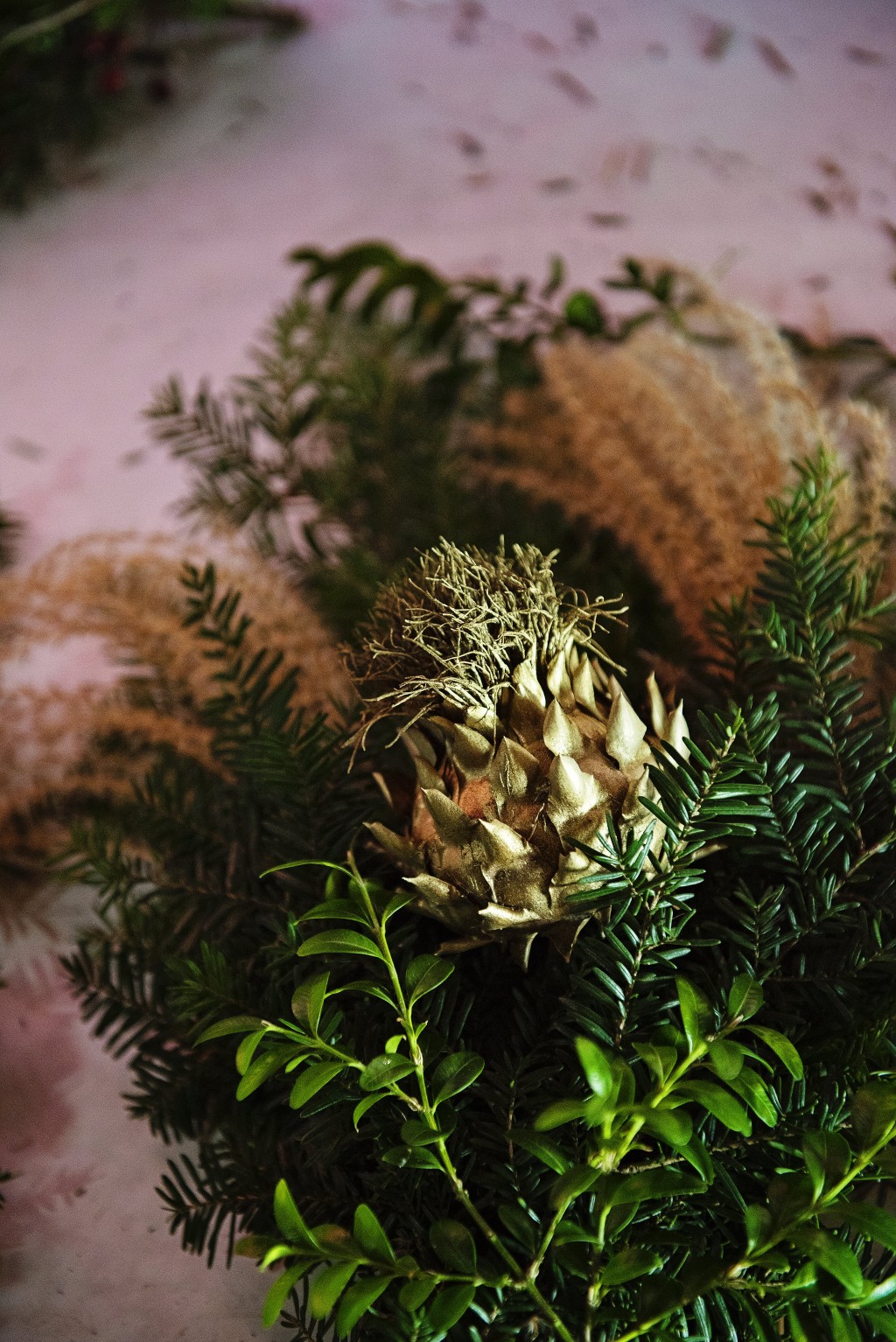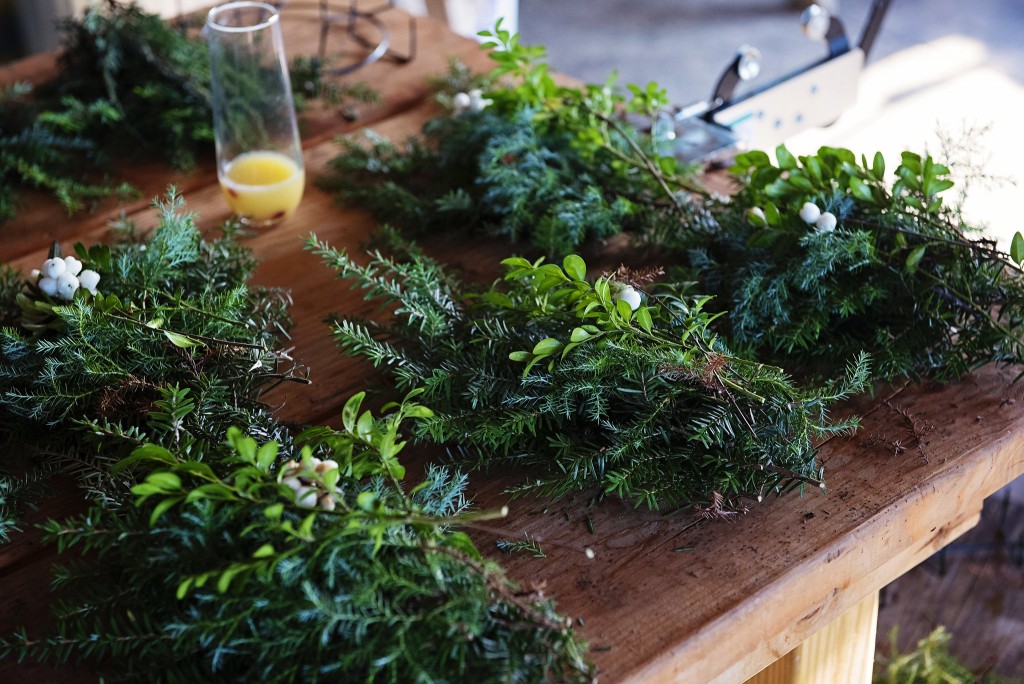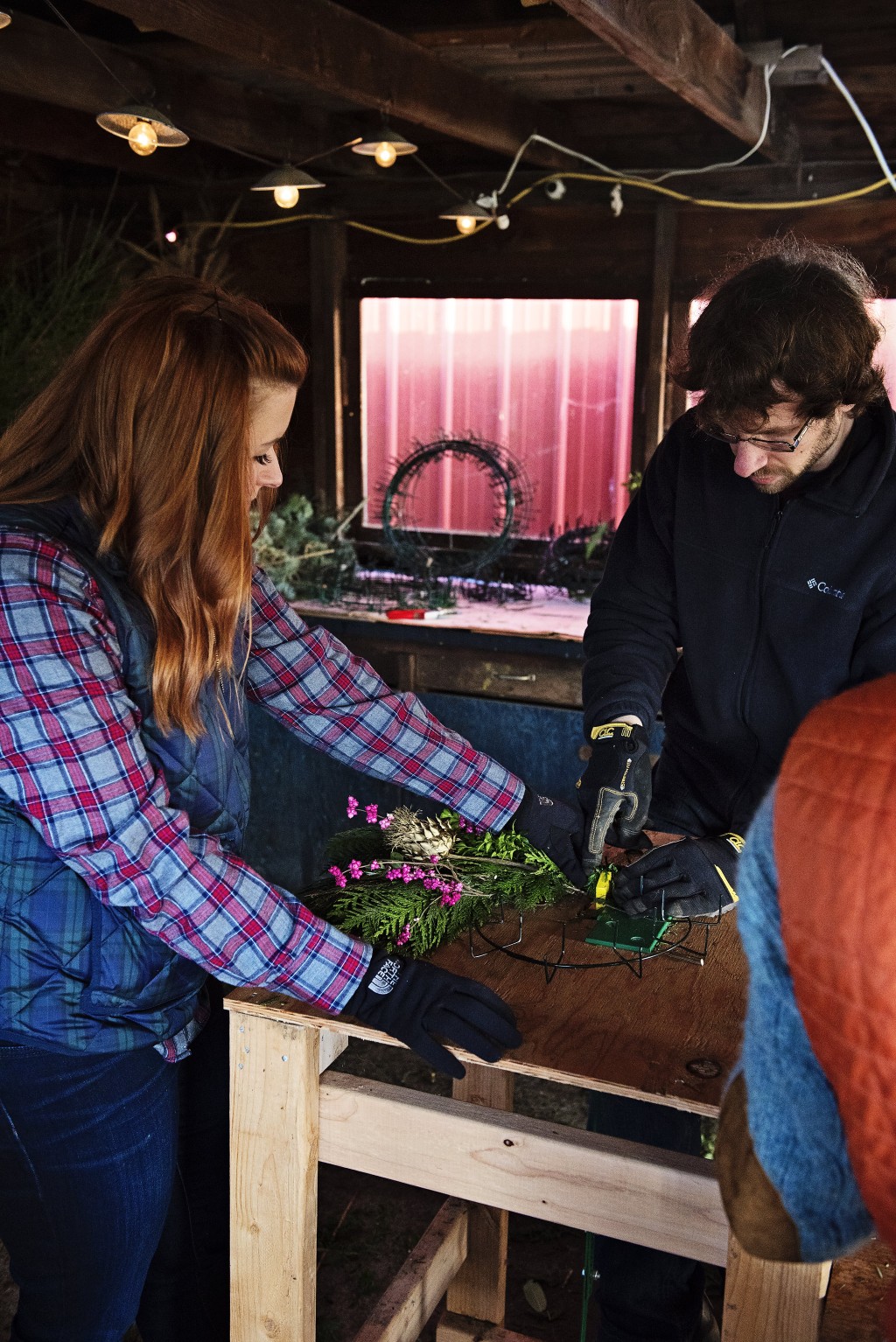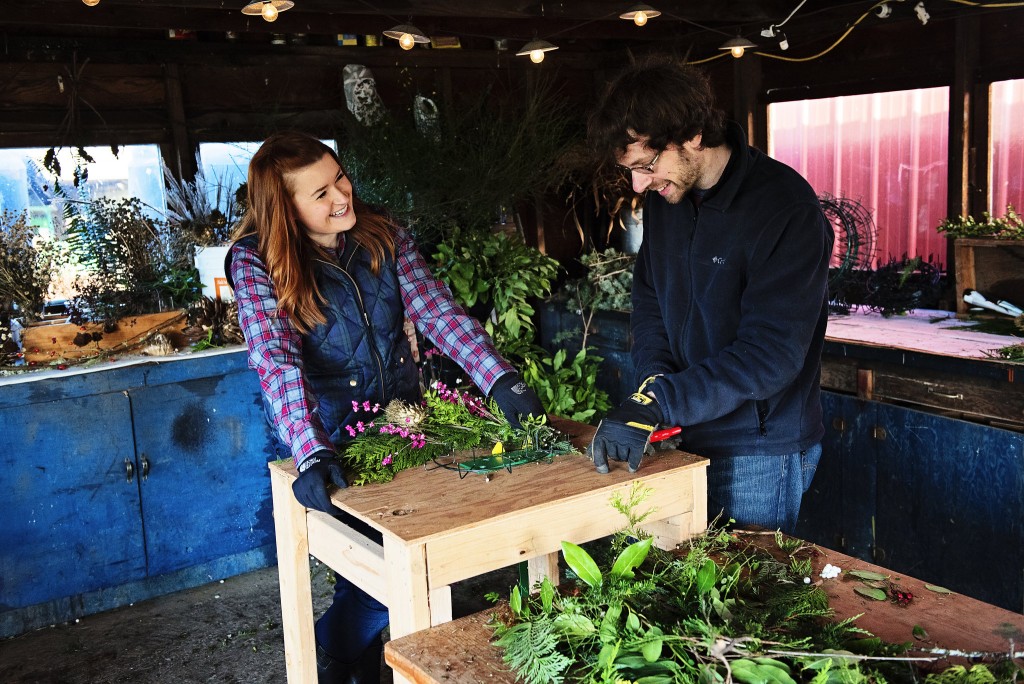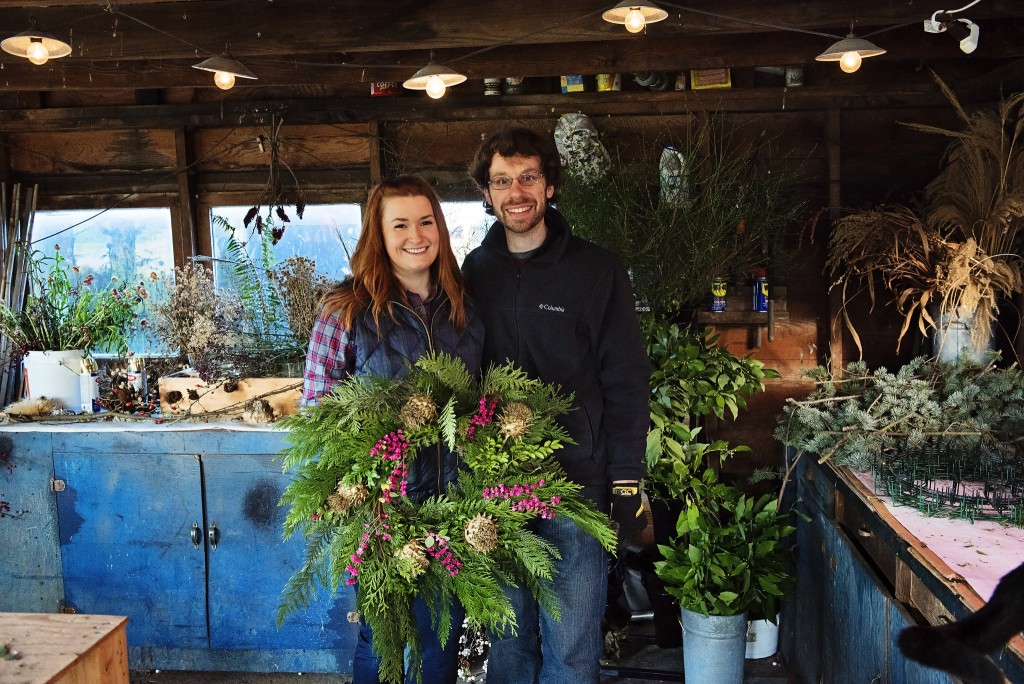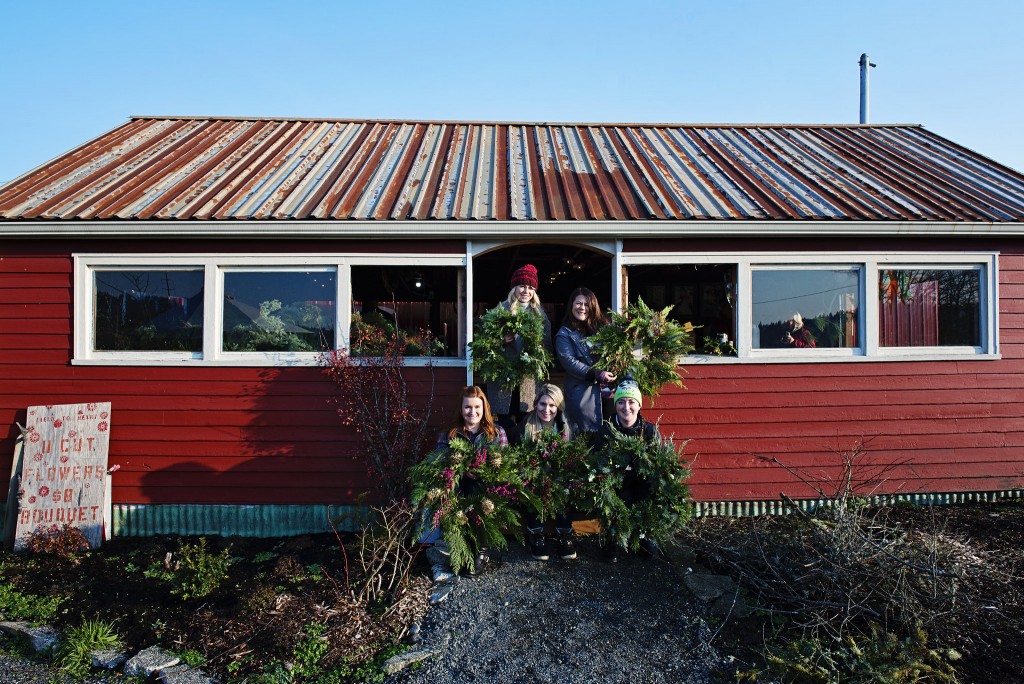 We'd never made a wreath before, but it turned out to be surprisingly fun and simple. After selecting the size wreath we wanted and determining how many greenery bundles were needed, we set out making our selection from a number of options. Once we had our base greenery, we picked out different accents, be it holly, red berries, gold painted artichokes, and so much more! Jon and I made two different wreaths, one for each door to our house. My favorite is the pink berry and gold artichoke wreath, obviously!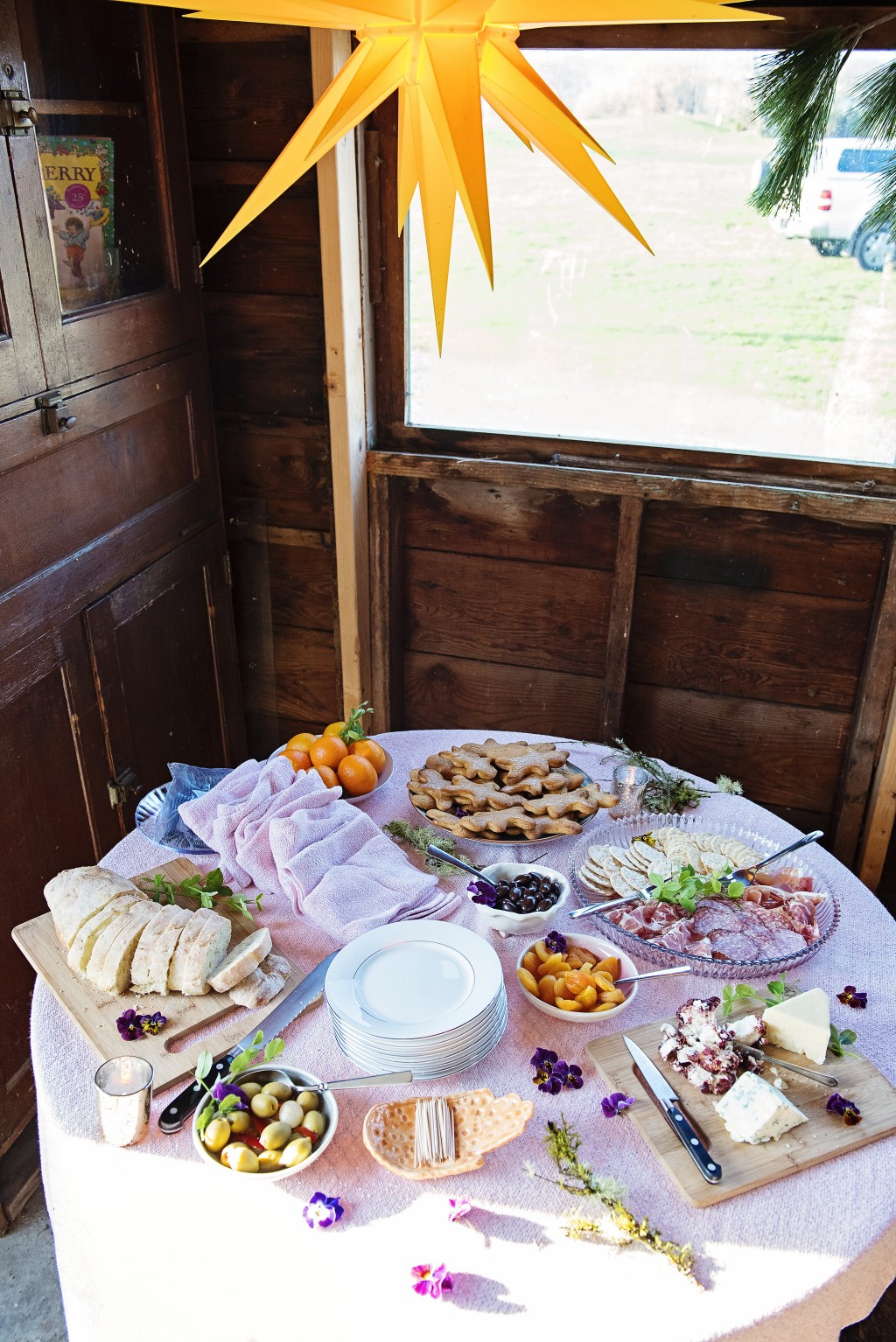 There was a wonderful array of delicious snacks and warm beverages to keep us warm on the cold December morning, too! How cute is this spread?!