How the Change of the Season Impacts Workouts + Tips for Staying Active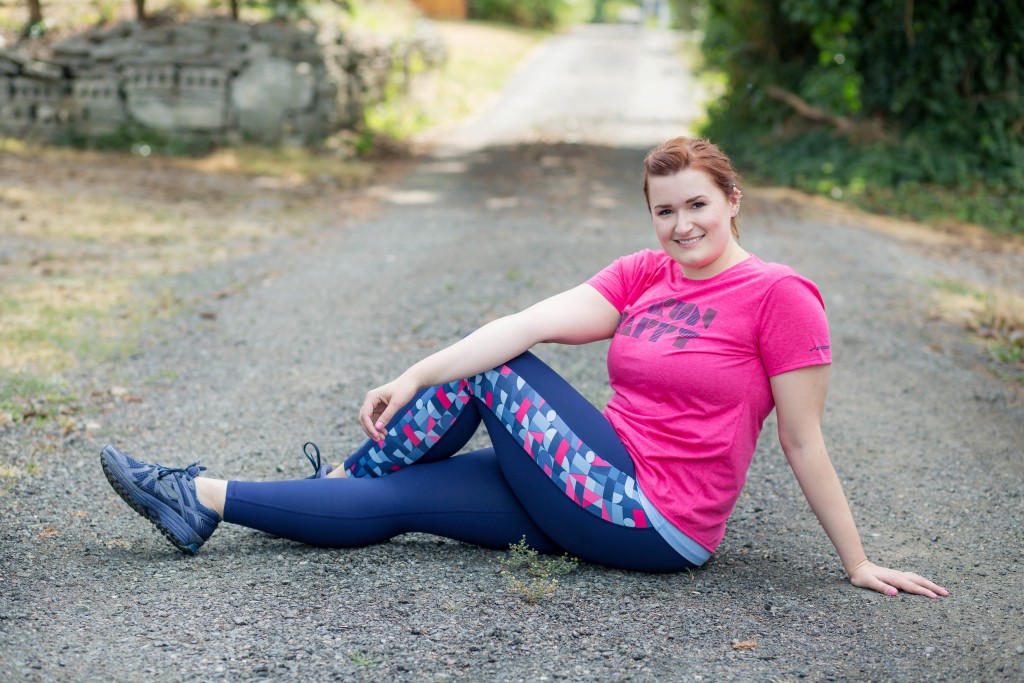 I love the long summer days in the Pacific Northwest. Combined with nice weather it's so easy to get outdoors and be active. With daylight until 9pm or later, finding time to go for a quick bike ride or run is no problem. But when the season changes and the daylight hours shorten and it becomes a race against the clock in fall and winter. Let's be honest, with a bit of chill in the air, sometimes nothing sounds better than curling up under a blanket on the couch with hot cocoa.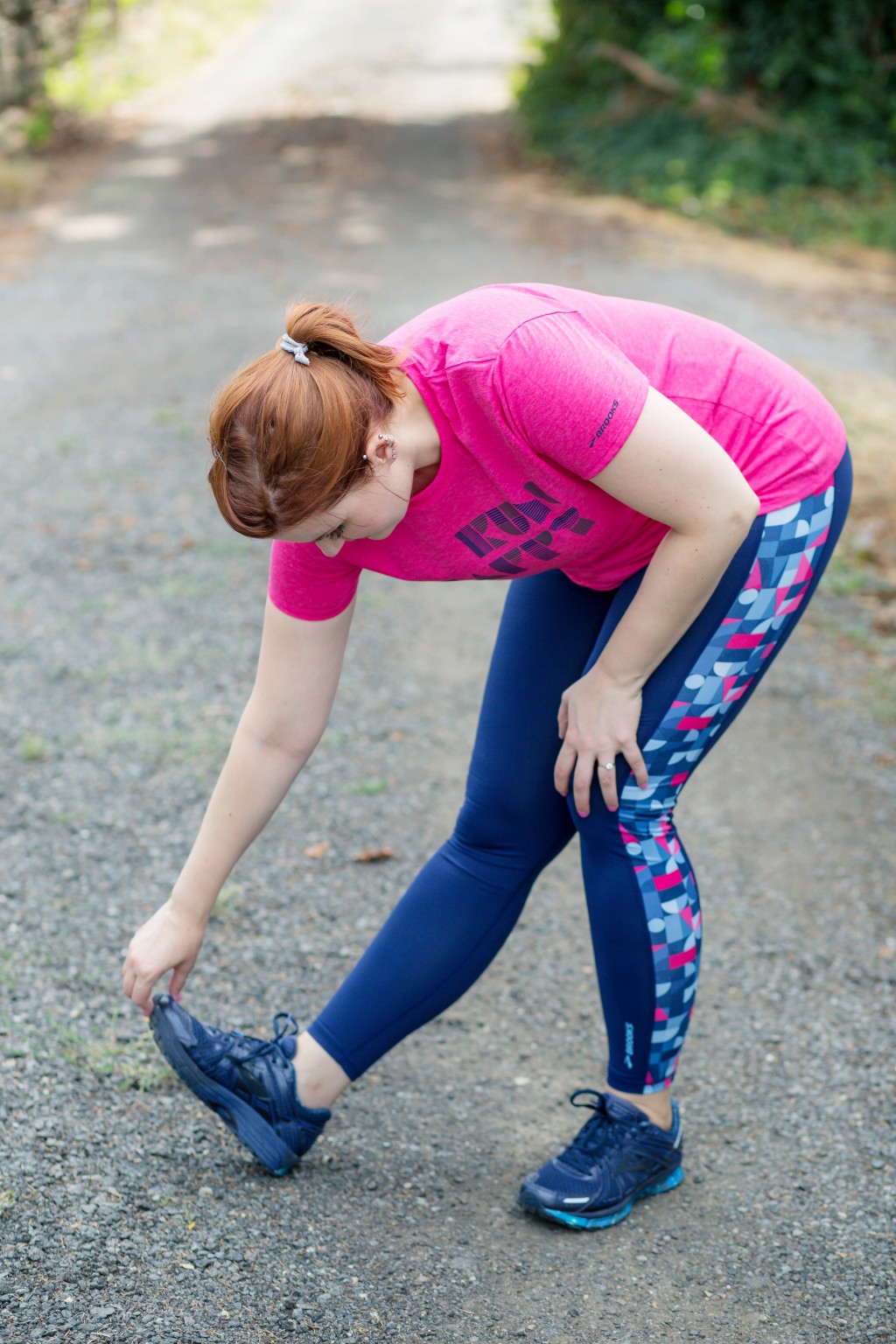 BUT, despite the call of the couch, maintaining my workouts and prioritizing my health and fitness is still my focus. I'm often asked how I keep my eye on the prize even when I don't want to be working out. Besides the discipline and focus I have, it's still a mental game, so I've put together my tips for staying active when the seasons change:
Get the right gear for outdoor fall and winter workouts. To keep warm and dry during outdoor workouts, you can't just wear your tanktops and shorts from the summer. It's important to get the right gear for the right conditions. Check out my interview with Brooks Running for tips on what gear to wear!
Take your workout indoors. Whether that means joining a gym or trying out a new fitness class, it's good to have an alternative for when the weather gets too bad or you just don't want to deal with the elements.
Go straight from work to the gym. I know that once I get home and sit down on the couch I won't want to get up again. So I've learned if I go straight from work to the gym I will get my workout in (or if I do stop at home, I make sure not to sit on the couch before heading to the gym).
Use your lunch hour. One of the hardest things for me in the fall and winter is that most of the daylight hours are spent indoors at the office. To make the most of my daylight time, I'll workout on my lunch break. I can go for a run near the office, workout at the gym on campus, or head to a group fitness class nearby.
Try at-home exercise. I'll also be honest that as the temps drop in winter and there's snow on the ground, once I'm inside my house I won't want to bundle up and leave again. Times like this are when it's good to have a few at-home workouts you can do. I have a couple different size handweights, a yoga mat, and other small workout accessories that I can combine with online videos or moves I already know from my classes. Plus, you don't even need the accessories! Planks, push-ups, sit-ups, squats, lunges, and more don't require handweights but you can use them if you have them!
Find an accountability partner. While a focus on health and fitness is a personal decision, you do need support along the way from friends and family. Find that person (never be afraid to ask someone!) and develop a plan for how many times per week and what exercise or class you'll go to. Maybe you go together, maybe you go separately and just check-in with each other, giving each other pep talks when needed.
Join a fitness class. I find that joining and registering for a fitness class is the best way for me to keep up with fitness in the fall and winter. Not only do I have friends there, but the fact that I paid for it makes me show up cause I don't want to lose that money!
Get creative with your workouts. Workout wherever you can and whenever you have time. I once worked out in my best friend's living room while we hung out and chatted. Do squats while you brush your teeth for two minutes in the morning. My mom uses 2L bottles of pop as weights when she's stocking shelves at work. Work smarter, not harder.
Try something new. I find winter is the best time to try new things. In the summer I don't want to lose any minute of daylight, but in the winter when it's more dark than it is light I'm more than willing to try a new class or program. Step outside of your comfort zone!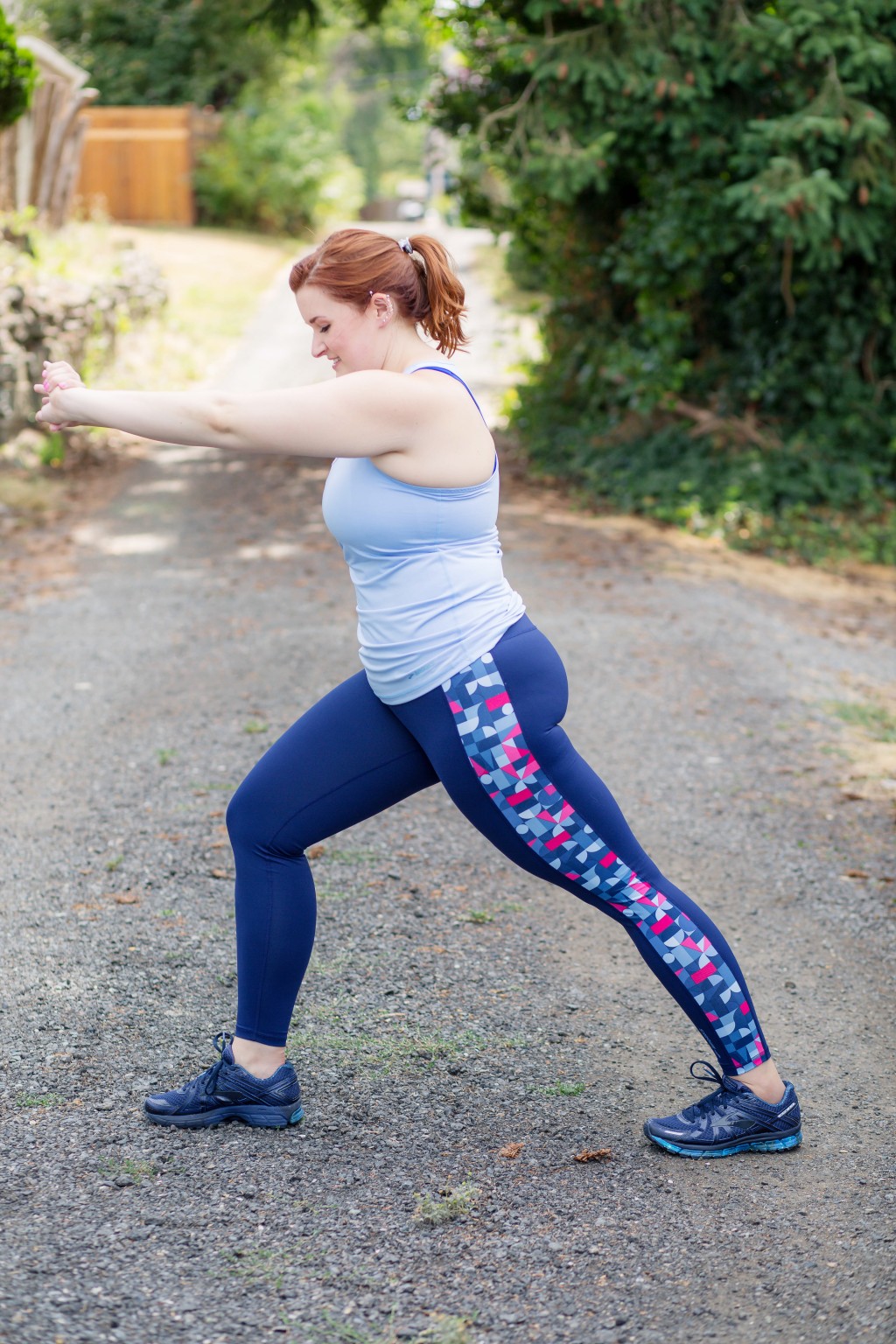 Remember, health and fitness is a process. There will be ups and downs and that's okay. This is about the long-game, not the short-game.

T-Shirt // Tanktop // Bra // Leggings // Shoes
Outfit c/o Brooks Running
[show_shopthepost_widget id="2851528″]