Fitness Hack: Overnight Oats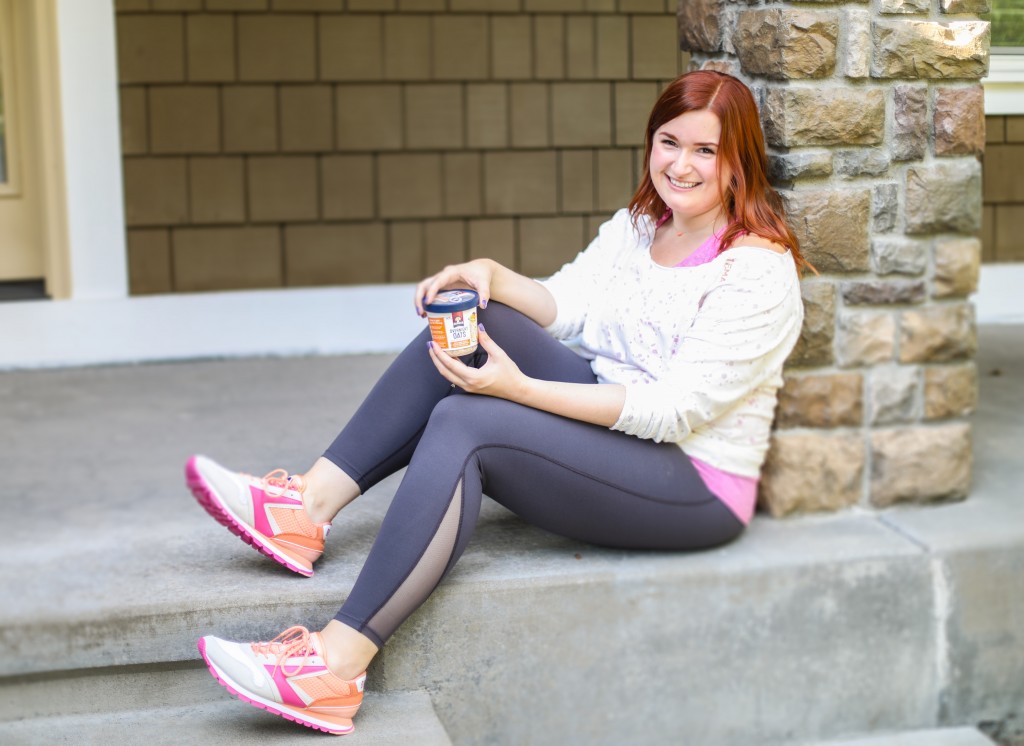 This post is sponsored by The Quaker Oats Company but all opinions are my own.
On my health and fitness journey, there's a few things I've learned, especially about nutrition. One of the most important lessons I've had is not to be afraid of carbs and that it's a necessary part of a balanced diet. Carbohydrates help fuel my body for workouts, giving me sustained energy and powering me through the sweatiest of workouts!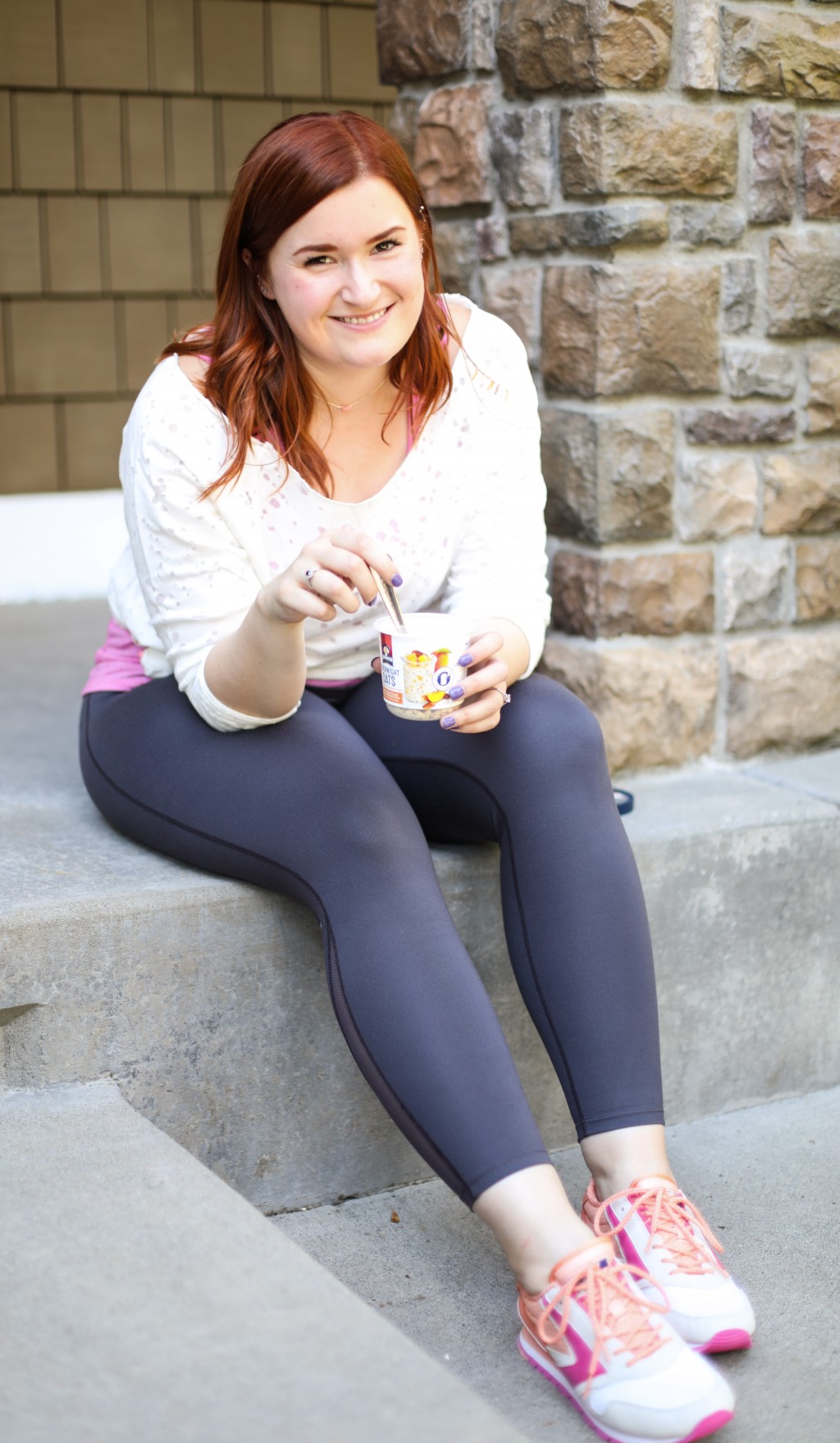 My favorite carbohydrate to eat before or after a workout, you ask? 100% whole grain oats. They can be a good source of dietary fiber 10 grams of fat or less per container.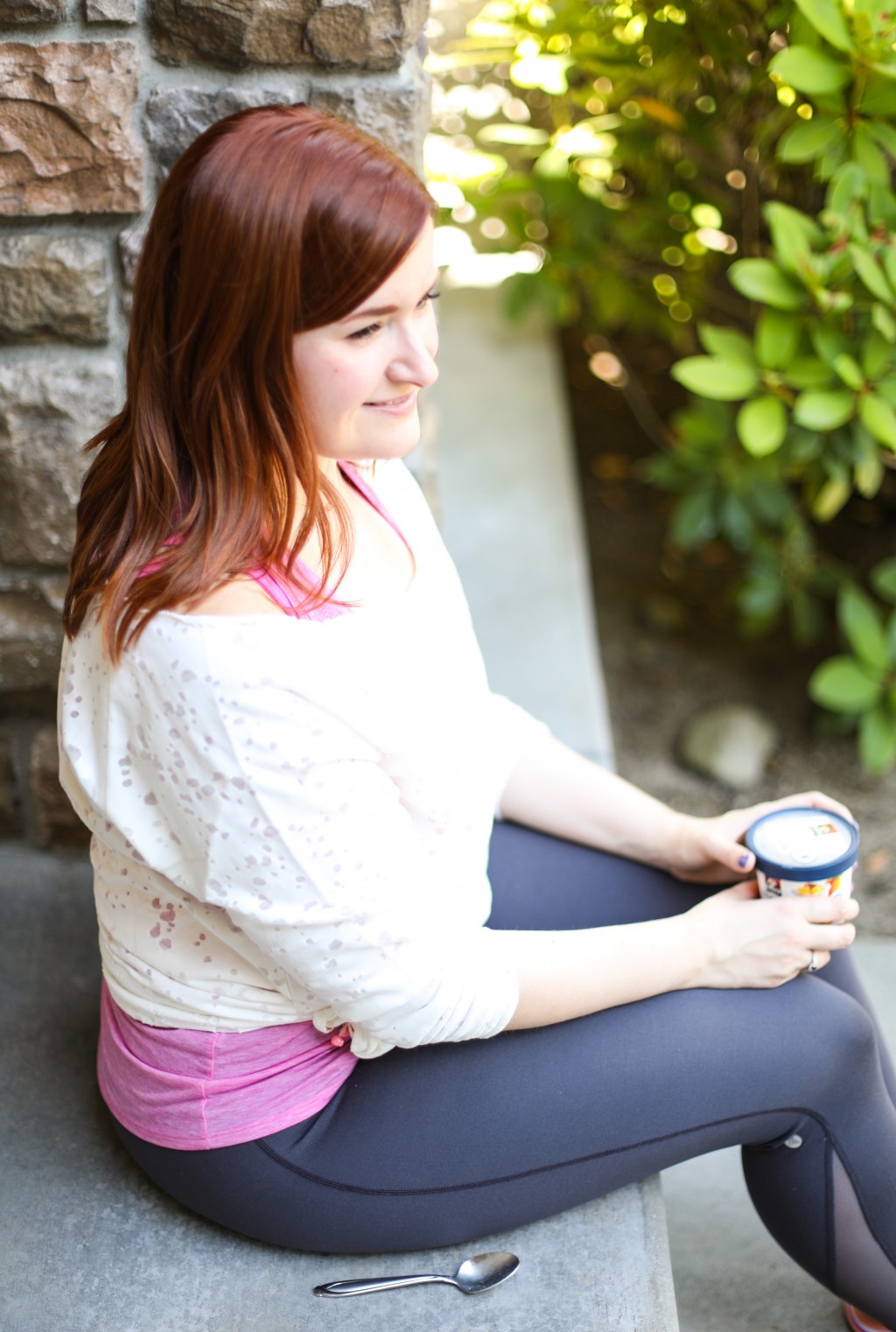 … But honestly, when I wake up for a morning workout I don't want to spend time making a complex breakfast, know what I mean? And if I'm hungry after a workout, I don't want to wait for something to cook! I want to eat right away. My hanger is a real thing… if you know me in real life, you KNOW. It's no joke!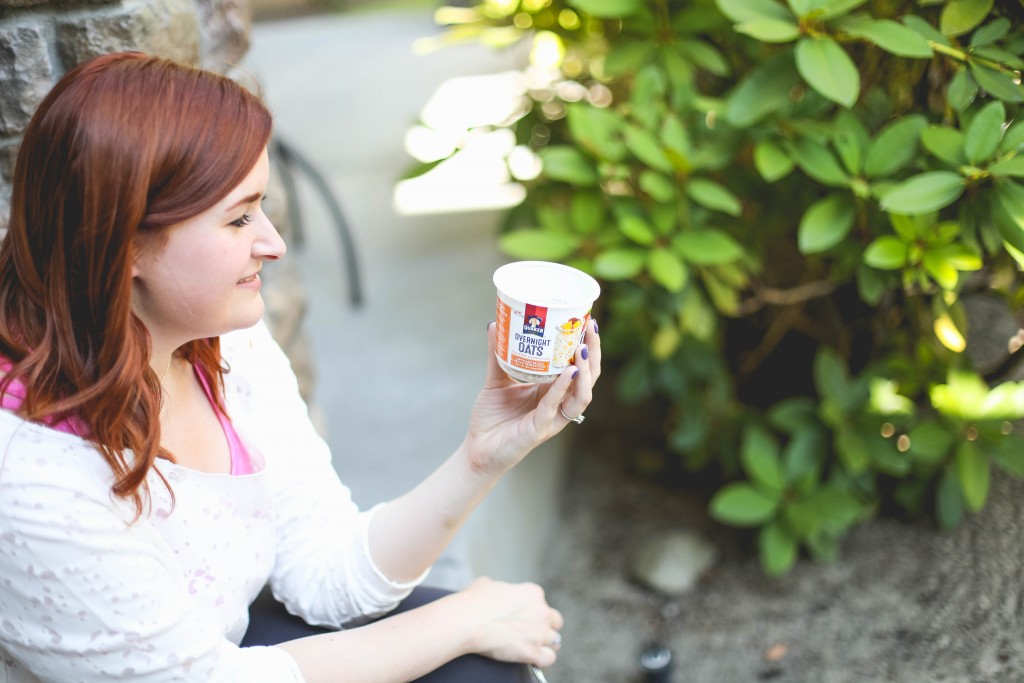 Now I turn to Quaker Overnight Oats: the most delicious, quick and easy breakfast on the market. What I love about it besides the 100% whole grain oats (+other grains)? It's made with ingredients I can read, plus when you prepare with ½ cup of Vitamin A or Vitamin D milk there are at least 11g of protein!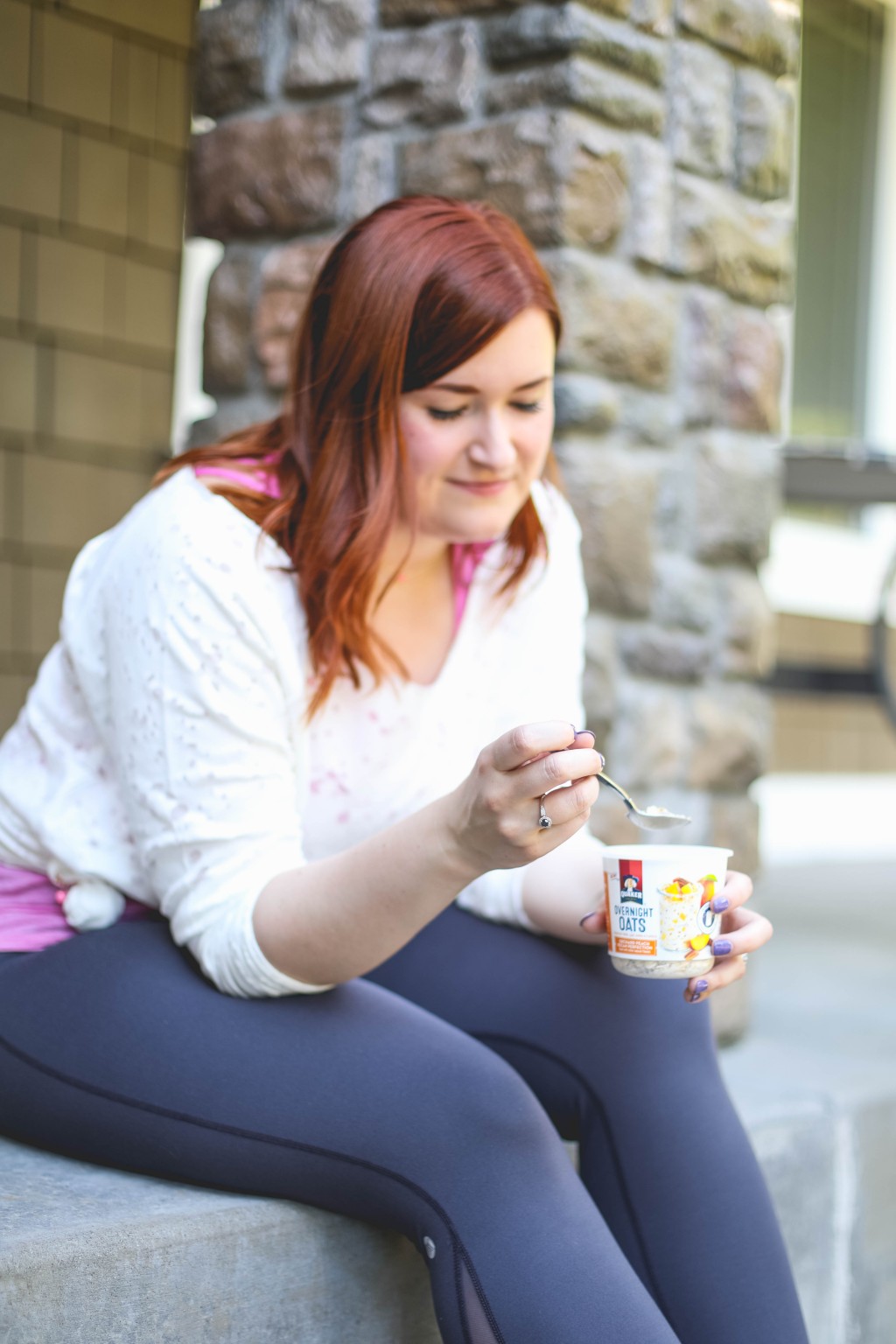 At night, I simply add the ½ cup of milk to my favorite Quaker Overnight Oats flavor (currently crushing on Orchard Peach Pecan Perfection), let the oats cold-steep in my fridge while I sleep, and when I wake up my breakfast is ready! It's as easy as #SteepSleepEat!  How cool is that?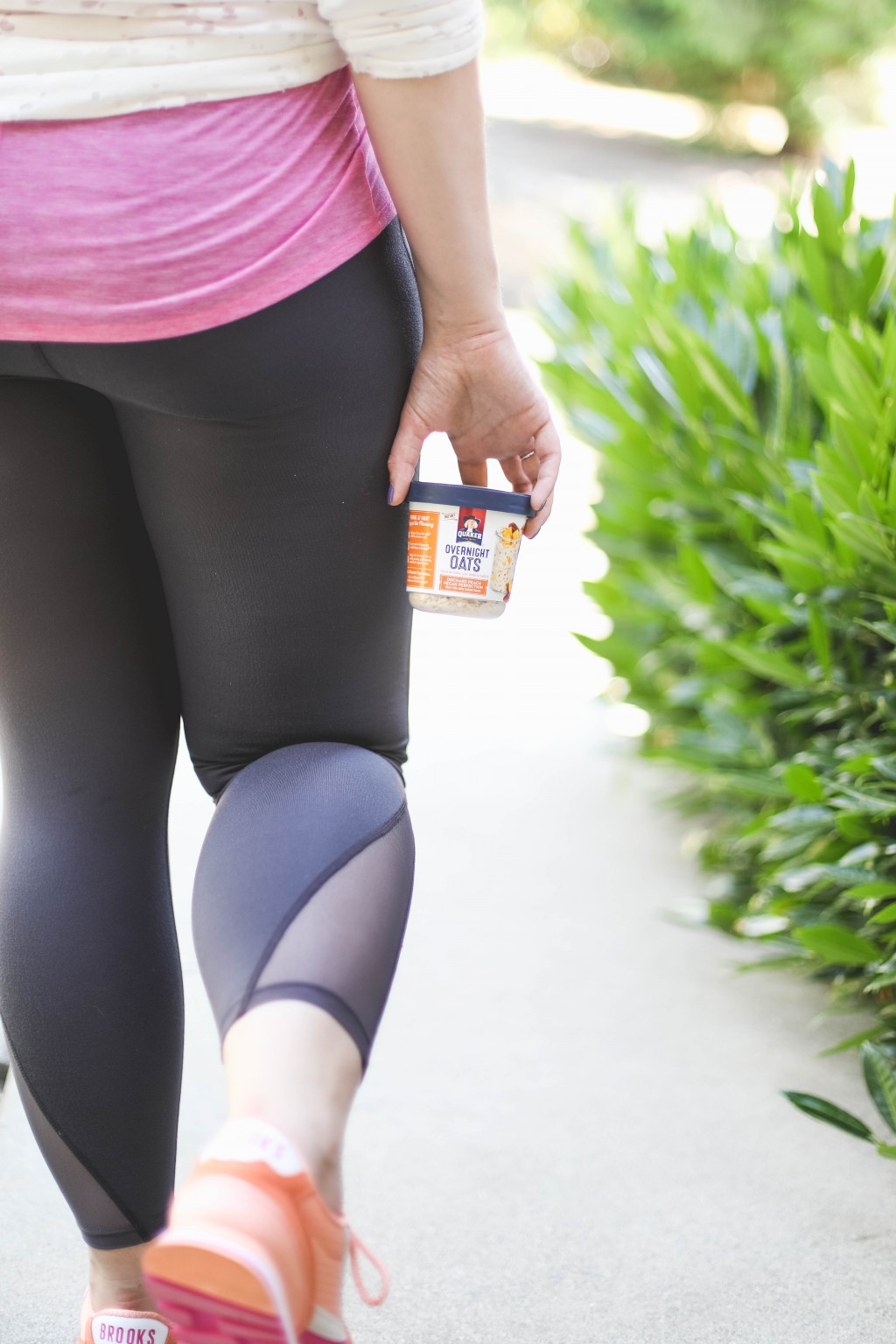 This post is sponsored by The Quaker Oats Company, but all opinions are my own.