Experiencing Havana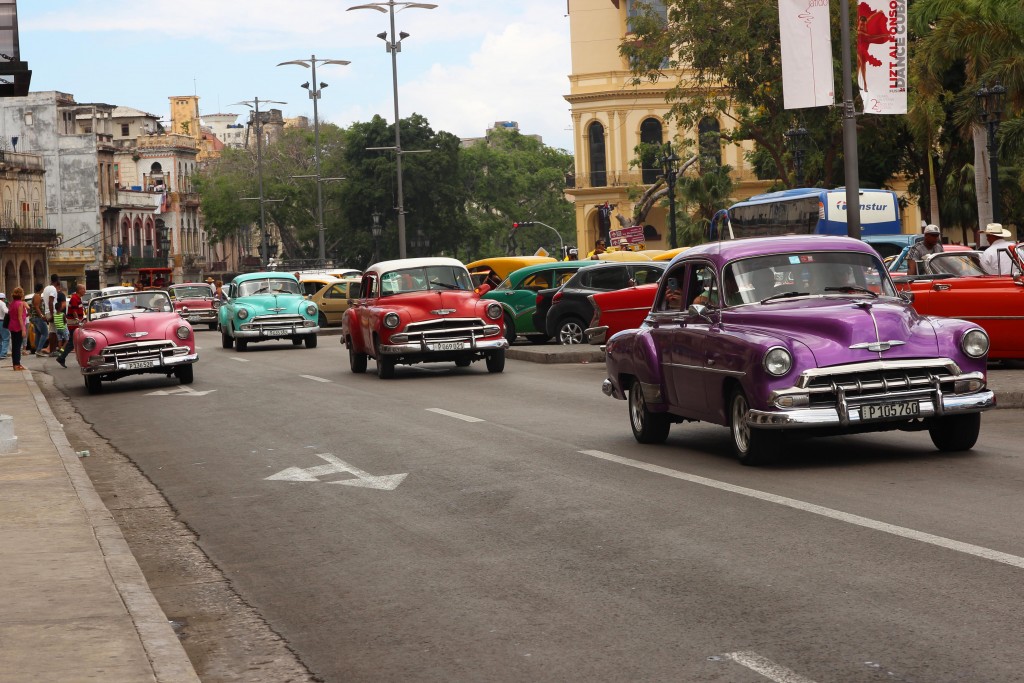 This is the seventh segment in a series of our travel adventures in Cuba. If you are planning your own trip to Cuba, please refer to my Cuba Travel Guide. You can find all of my content on Cuba here. 
After my first night of perfect sleep in nearly a week, I woke up feeling good and ready for breakfast. Thanks to the doctor's note, my breakfast consisted of rice, potatoes, toast, and tea. Leaving the house, we started off with a walking tour of Vedado, which began with John Lennon in the park and continued to the Colon Cemetery.
The Colon Cemetery, or Christopher Columbus Cemetery in English, is an enormous cemetery located within the city of Havana. An estimated 1 million bodies are interred there and it is so popular of a burial place that interred bodies are moved to a different location after three years. In the middle of the cemetery is a large and ornate chapel where a funeral was being held while we were there. There are many masoleums through out the cemetery, including ones dedicated to firefighters, baseball players, and "La Milagrosa", a mother who was buried with her baby that brings blessing upon to believers who visit her.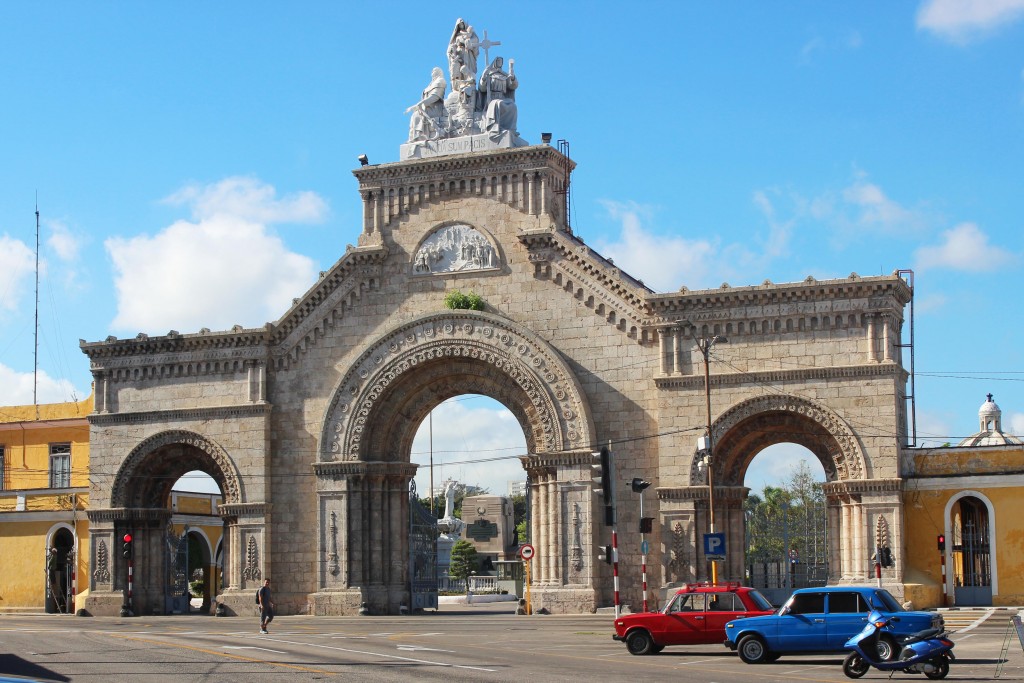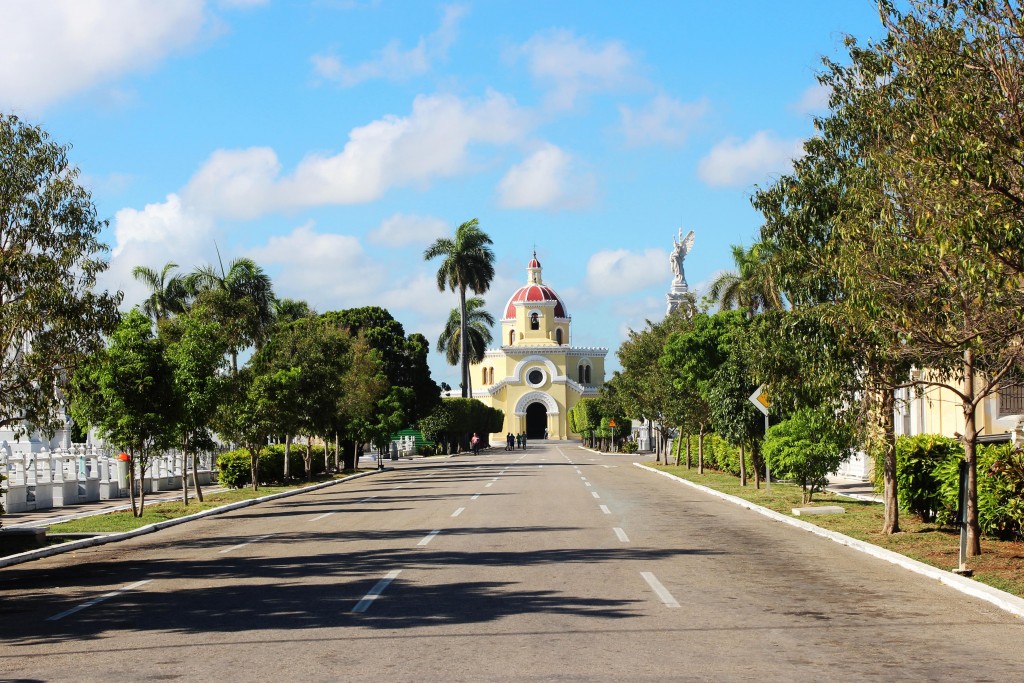 Leaving the cemetery on the opposite side, we immediately turned left and began heading towards the giant tower in the sky, known as the José Martí Memorial. It's a star shaped building that is 358 feet tall and includes statue of José Martí by Juan José Sicre at the base. Facing out from the base is the Plaza de la Revolucion, a large plaza where many speeches and proclamations have been held. Across the plaza, the faces of Che Guevara and Camilo Cienfuegos are outlined in black on the sides two government buildings.
The Plaza de la Revolucion is practically a mandatory stop for any visitor to Havana. And because of this, there are many taxis just waiting to take tourists around the city. You have your choice of bici-taxi, coco-taxi, yellow taxis, classic car taxis, and convertible classic car taxis. Since our tour of Vedado was at an end (for now), we elected to grab one of the convertible classic cars over to Havana Vieja, or Old Havana. Our driver, outfitted cowboy hat to boot, drove us along the Malecón and pointed many different sites and buildings along the way.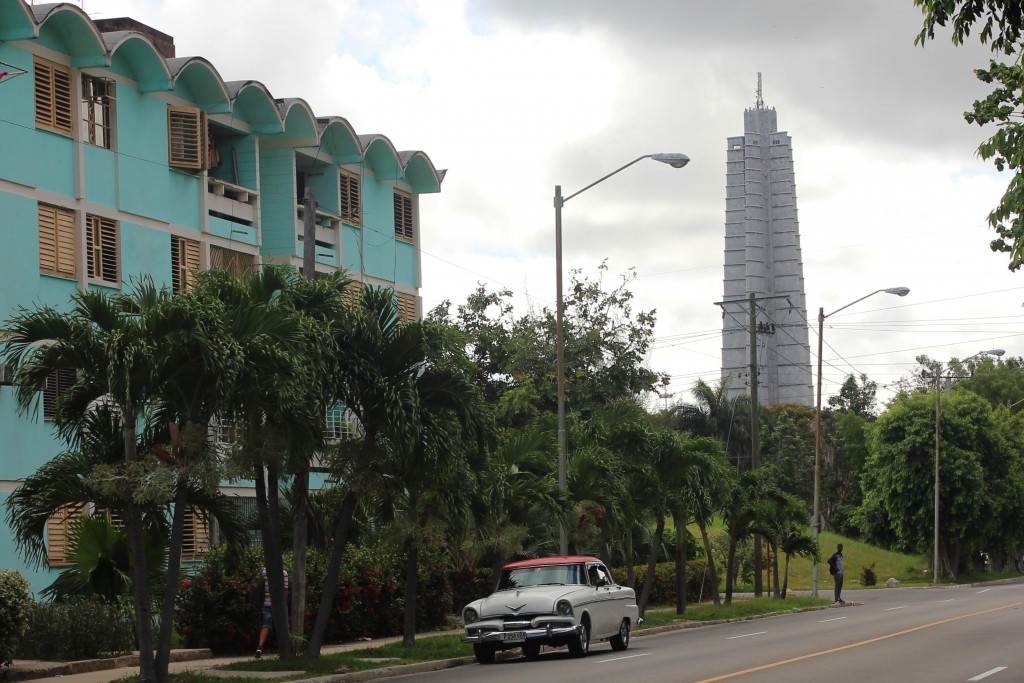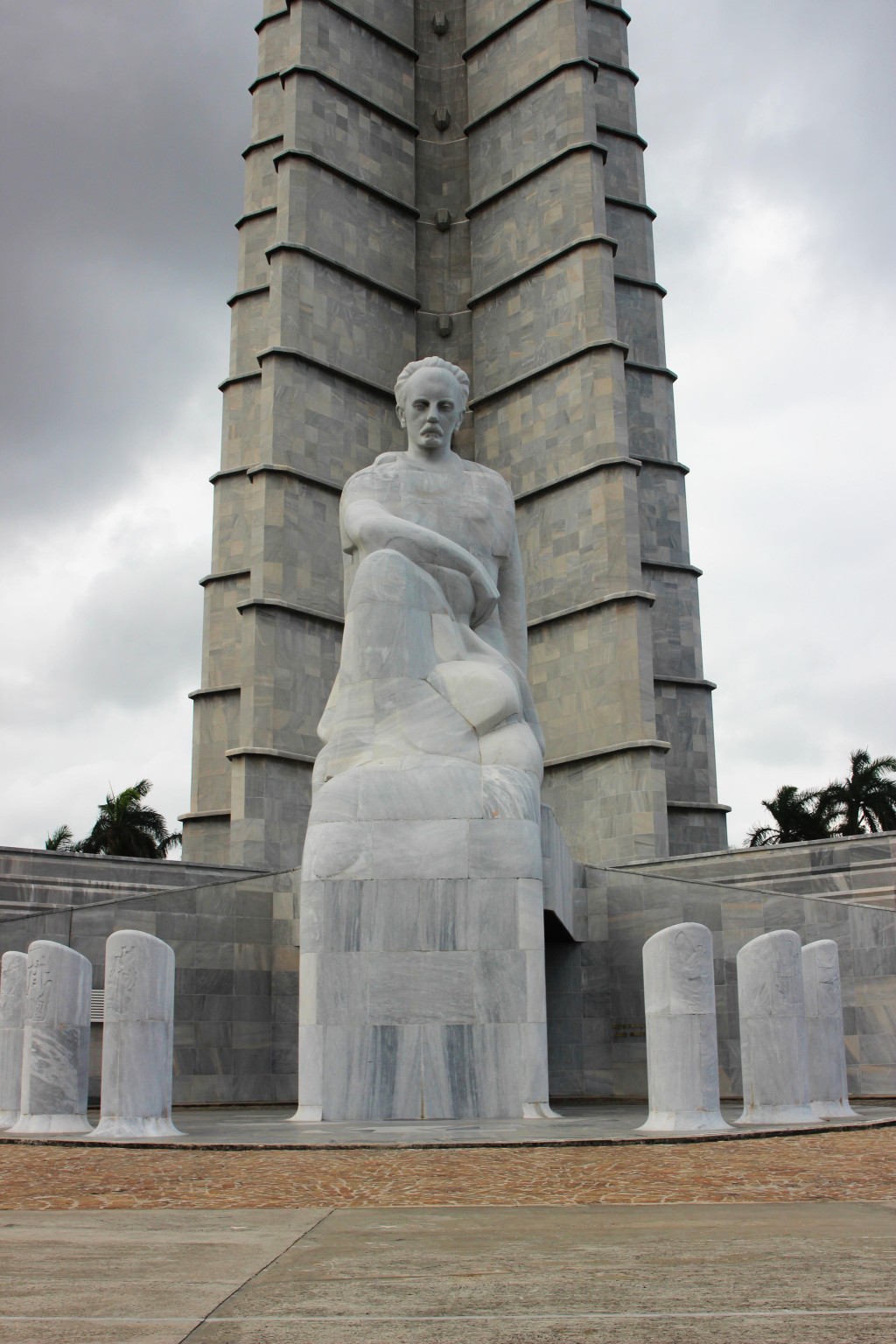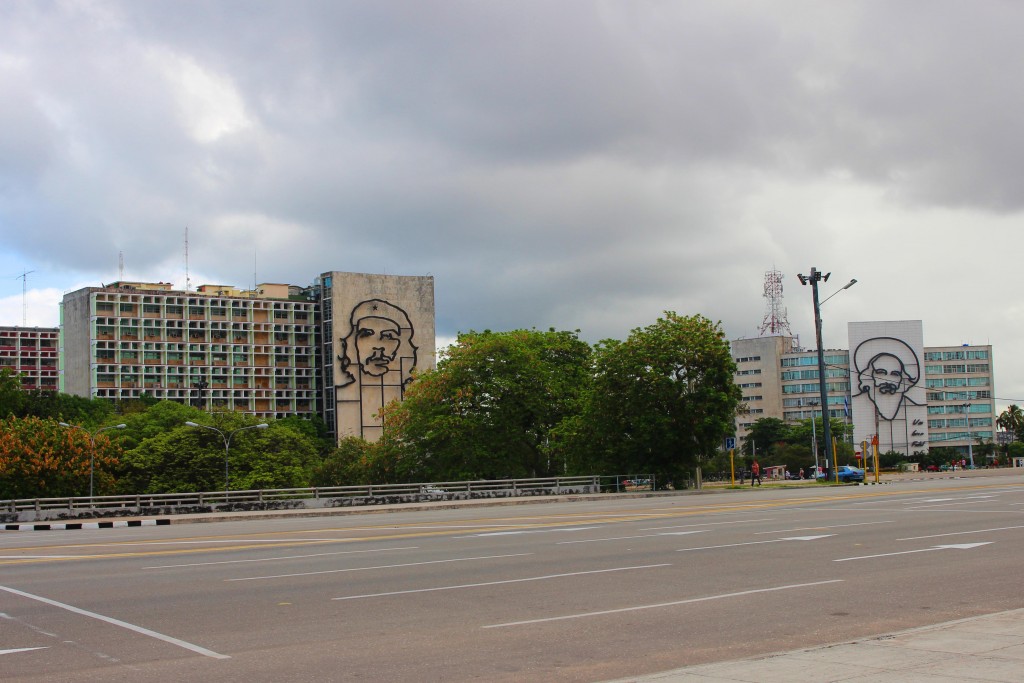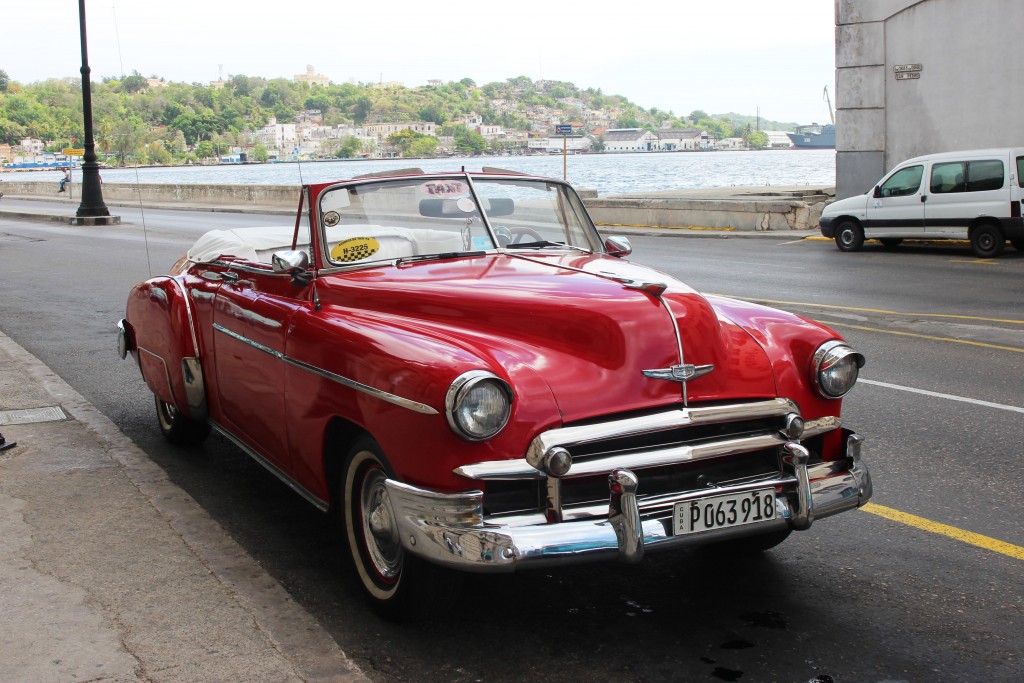 Arriving at the Plaza de San Francisco, we began our tour of Old Havana with the Lonely Planet self-guided walking tour. I'm sure if we had stopped at every shop and museum that it mentioned, it would have taken us several hours. But since it was warm out and none of the museums caught our attention, we only stopped at one craft market for a couple souvenirs and finished the tour in less than an hour.
Feeling weary from the heat, we took a seat at a park and plotted our next move. Nearby was the museum of navigation, a former fort in the shape of a star. Intrigued by what we might find inside (and because the guidebook said it was free), we stood up and went inside. We were greeted at the entrance by a very friendly but gruff voiced museum employee who introduced himself and said that for 5 CUC, he would give us a personal tour. Since the signs were in Spanish and he spoke decent English, we said sure and for the next 45 minutes, he led us through a dozen rooms, calling us "boy" and "girl", and told us about the many times Cuba was on the unlucky side of history.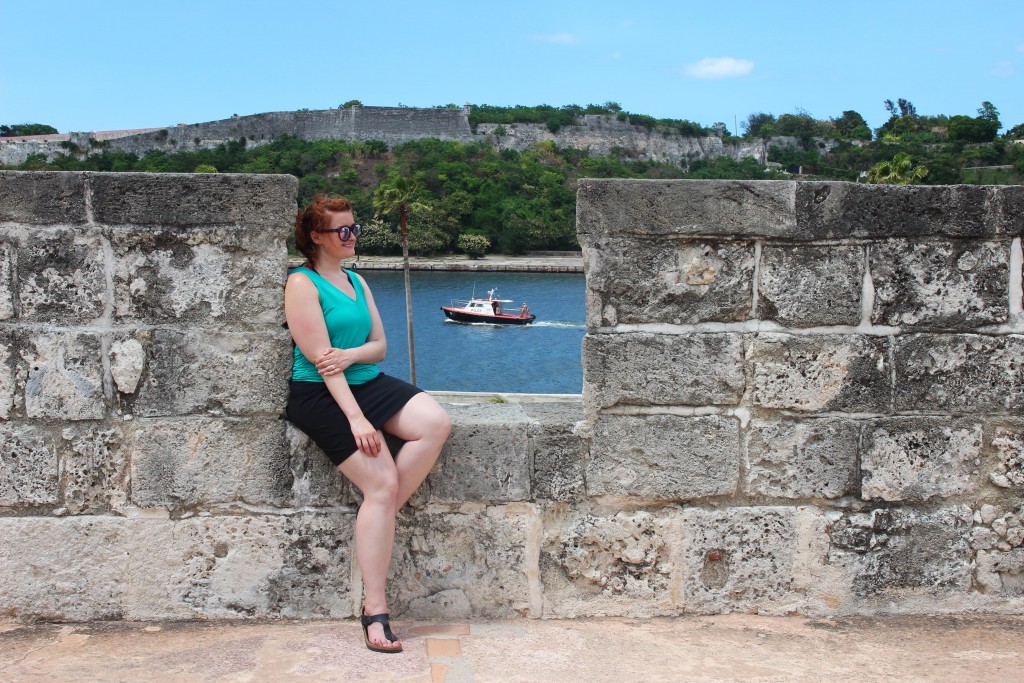 The heat of the day was really starting to sink in when we left the museum, so we caught a cab and headed back to our Casa for a short siesta. We woke up in the late afternoon to the sound of pouring rain. Fortunately, we were prepared, or so we thought. We dawned our rain jackets and ventured back outside, determined to walk approximately 20 blocks to a restaurant that had been recommended to us. Apparently they make rain differently in Cuba… We only made it six blocks before our rain jackets were soaked through and our shoes were drenched since we were trekking through at least 3 inches of standing water. We turned around and headed back to the Casa for a different plan.
We changed into dry clothes and hung our wet ones up to dry (at which point Jon found a big umbrella in the closet). Still determined to get to the restaurant but not get soaked in the process, we asked our Casa host to call a taxi for us. A few minutes later, the same taxi driver that had driven us to the hospital the day before showed up and happily drove us to our destination. He also gave us his card and said to just give him a call if we needed another ride back.
My week of restricted diets went out the window when I saw the menu at our dinner stop. The place was called Waoo and they serve updated Cuban food with some American options too. Because of the rain, we were practically the only ones in the restaurant when we arrived, so it didn't very long for our food to arrive. I had the ropa vieja while Jon had chicken rigatoni. Ropa vieja is a Cuban dish that consists of shredded beef in a sauce made of chilis, tomatoes, onions, and a few spices. It is absolutely delicious! For those non-beef eaters, Jon recommends the chicken rigatoni as well.
After dinner, we walked down to the Hotel Nacional to buy tickets for the Parisien Cabaret. It was still a couple hours before the show and had no problems buying tickets at the cabaret's entrance at the side of the building. Since we still had time to kill before the doors to the actual show opened, we wandered around to the hotel entrance and went inside.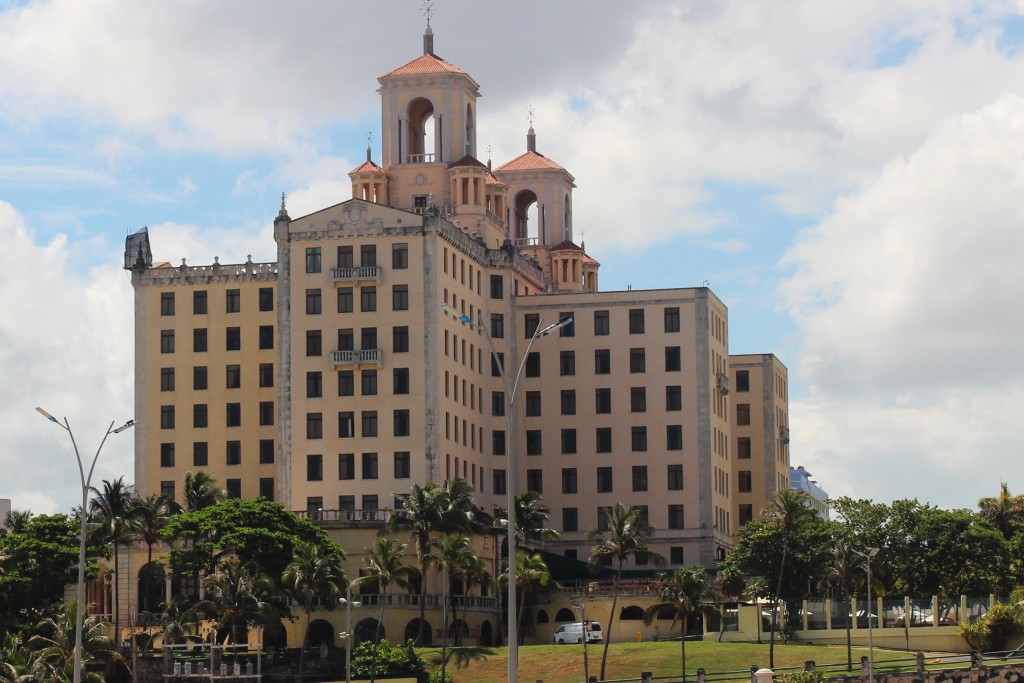 The inside of the Hotel Nacional is very grand by most standards and especially for Cuba. There is a lot of history in the Hotel Nacional. It was built in the 1930s by Americans who were starting to invest in Cuba. Over the next three decades, it would change hands several times to other Americans, and was even owned by individuals from the Mob who put in a casino that rivaled those in Las Vegas. It played host to many Americans visiting Cuba as well as from many other countries. All of that changed though in 1959 when the Revolution occurred and Fidel Castro nationalized the hotel. The hotel was often used for diplomats but saw a decline in its beauty during several decades. Only once the USSR fell and Cuba started welcoming foreign tourists once more did it start to be revitalized. Today, it is once again a beautiful hotel that has many vestiges of its past visible for those that come inside.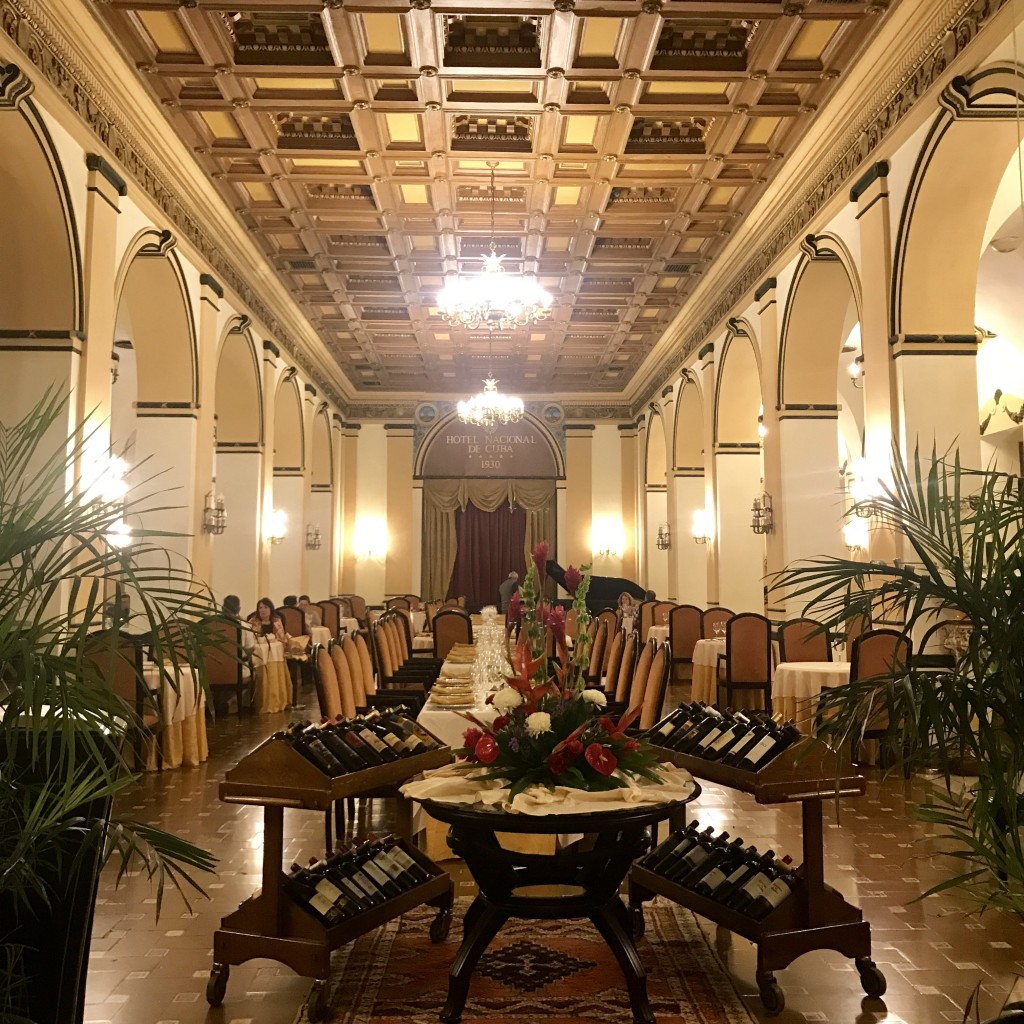 Once it was about time to for the doors to the cabaret to open, we queued up with the numerous other guests there for the show. Eventually we were seated at a table with four other guests with decent views of the stage. A band played on the stage while the rest of the guests were seated. As the lights dimmed, we were treated to a variety show, Cuban style. There was colorful dancing of several different types, singers and musicians, a magician, and even hand balancers, and the costumes were even more colorful! After the main show ended, the lights came up and the audience was invited to come up on stage for dance lessons. At this point though, we were tired and elected to head home and retire to bed. The next day Nancy and Jeff would be back from their excursion to Varadaro so we knew we'd need all of our energy for more adventures we'd have with them on our last full day in Havana!
Check out the last part of our Cuba adventures here!