Back to Havana & a 1950s Hospital Experience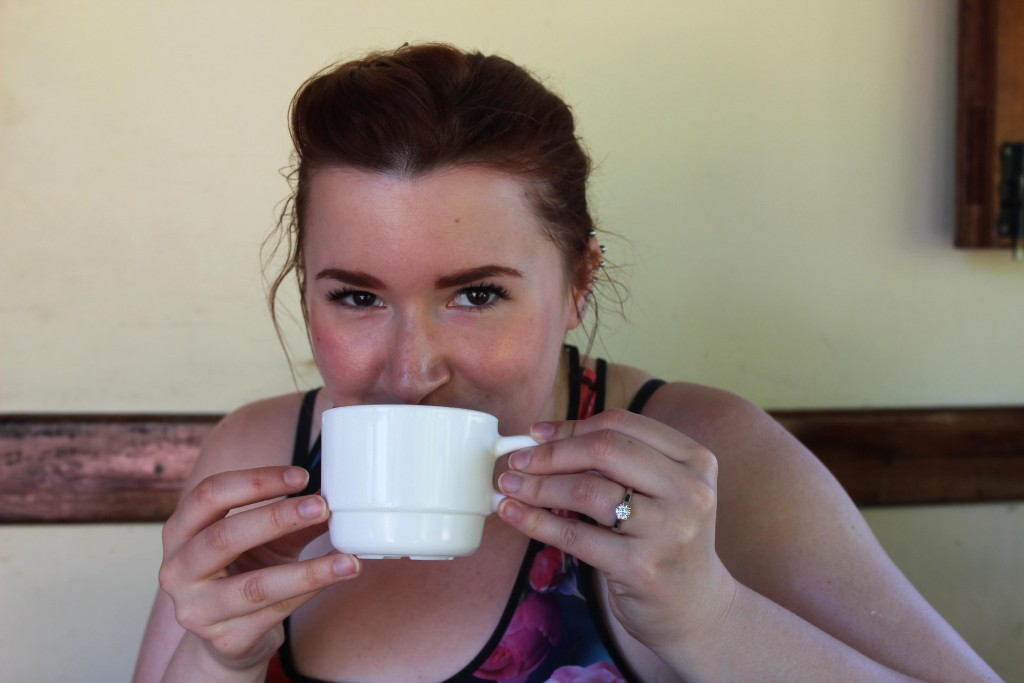 This is the sixth segment in a series of our travel adventures in Cuba. If you are planning your own trip to Cuba, please refer to my Cuba Travel Guide. You can find all of my content on Cuba here. 
After Jon and I left the French couple, we had a taxi driver take us to a hotel. We opted to stay in a hotel instead of a casa because we wanted the amenities that a hotel offered (a nurse and travel booking assistance). We went to the nicest hotel in Holguín: Hotel Pernik. Though rated as a 3-star, it was really what we would equate to a 1-star hotel. But, in a pinch it got the job done.
It was late when we arrived, but luckily there was one room still available at a flat rate, no price gouging in this [communist] country! We grabbed a quick bite to eat at a restaurant next to the hotel and almost immediately upon being served I was sick again. I could hardly touch my food and was in tears. I was in pain, feeling miserable, and just all around sick and tired of being sick and tired. I was up most of the night getting sick, so by morning I was ready to see the nurse on staff.
We packed our bags and headed down to the front desk to ask for the nurse. It was 9am and the nurse, who was supposed to be in at 8am, wasn't there. The front desk told us to try again later. We had plenty to do that day, that was honestly more of a priority (i.e. get back to Havana), so instead we asked about rebooking our flights. Despite advertising that they would be able to help with travel plans, they told us to head to the Cubana offices in the city center.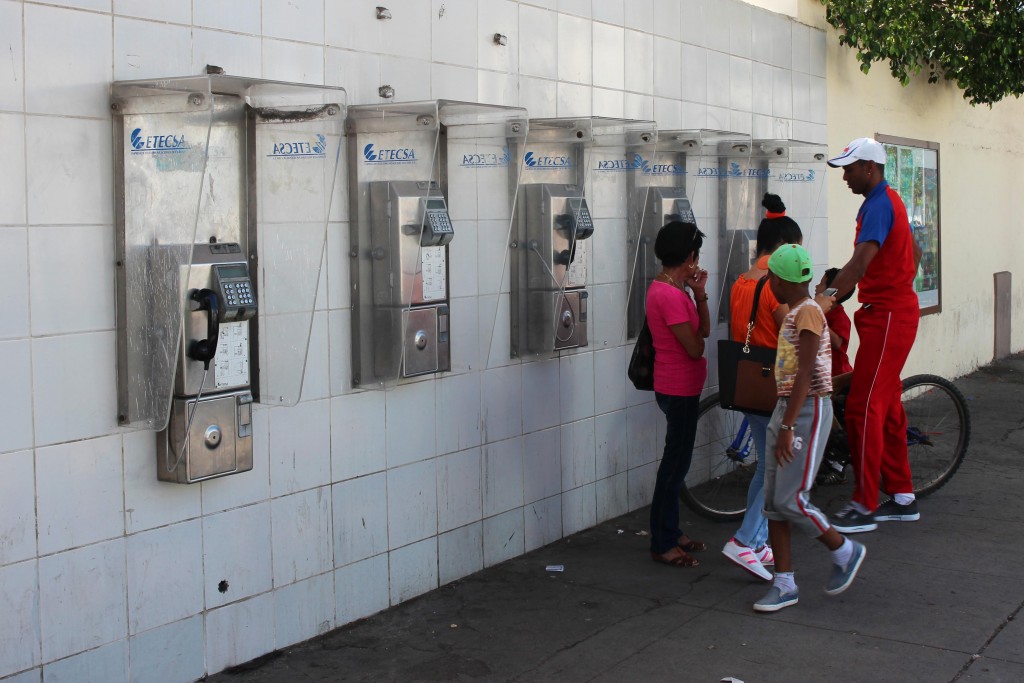 The Cubana office was essentially an old school travel agency. It was quite a step back in time to walk into an office filled with desks, a waiting area, and the sound of dot matrix printers filling the air. We explained our situation to an agent who spoke a bit of English. We told her that our original flight from Baracoa to Havana was cancelled and that we ended up driving to Holguín and were hoping to get a flight back to Havana today. We also told her that we would love to exchange our tickets but would be happy to pay if needed. She told us to wait and she fiddled around on her computer to see what she could do. I tried to take in all of the sights of an airline travel agency, something I'd never previously experienced. I watched as the woman next to me counted out money from multiple stacks of cash to pay for her tickets. Our agent left her desk and went to the back to talk to someone. She came out a little bit later and told us to go to the airport at 11am and find a man named Oscar. We asked if this meant we had seats on the flight. She shrugged her shoulders, told us she didn't know, and once again said "Ask Oscar". As we left the Cubana office we were again entangled in feelings of excitement, adventure, and worry. I looked at Jon and said, "You better cross your fingers this works."
With nothing to lose, we hustled back to the hotel to get our bags and checked to see if the nurse was still in (that was a no). We left early for the airport, getting there just after 10am. The guide book did not lie; it was a modern airport! It had more than one gate and terminal, and I immediately thought that this looked promising. I sat with the luggage in the waiting area while Jon went to find Oscar. About 5 minutes later Jon came back out with the biggest smile on his face: Oscar had got us seats! I literally almost cried. We even had printed boarding passes, not handwritten ones!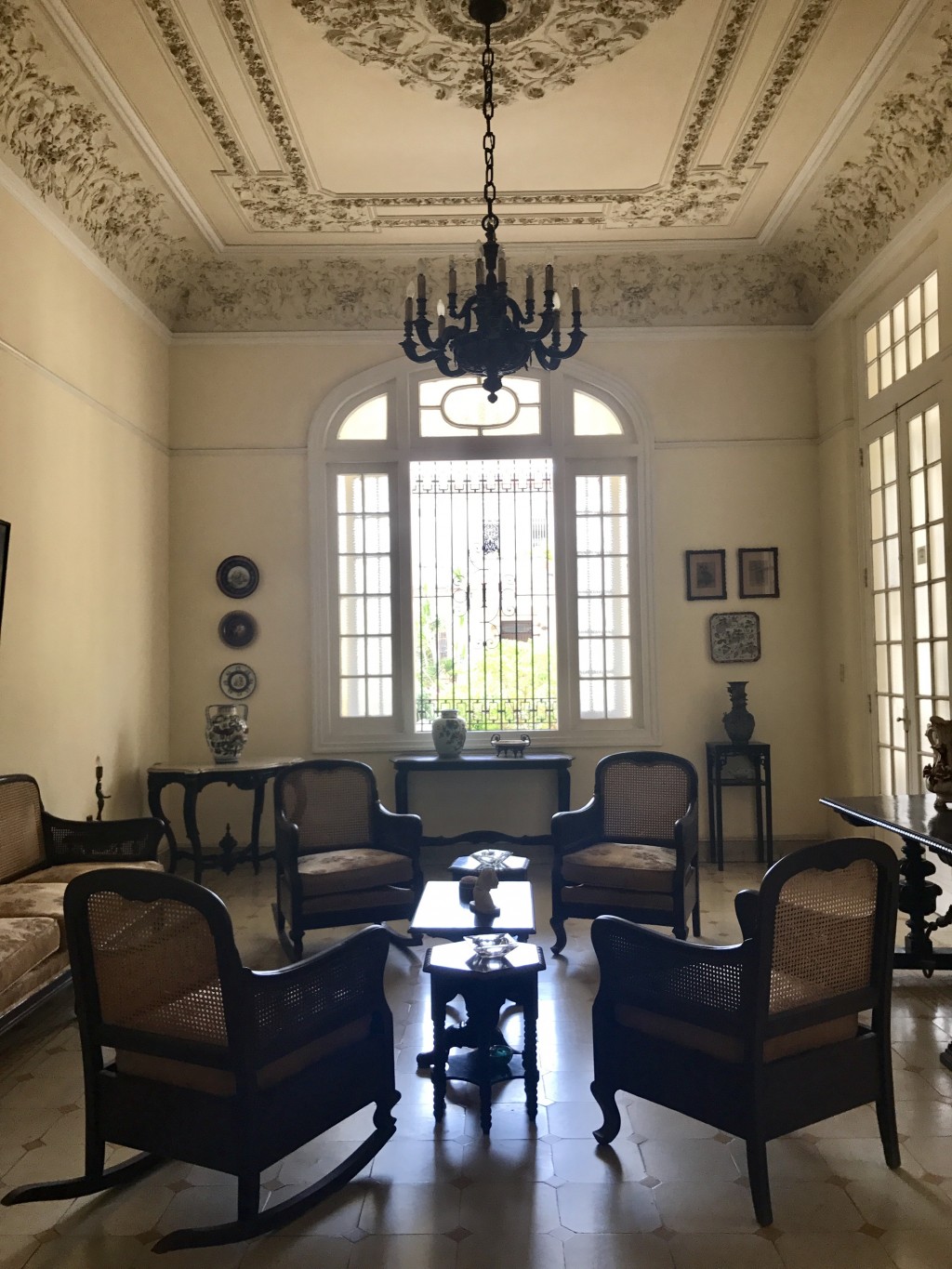 So we made it to Havana and our adventure was over, right? Wrong. When we made it to our casa, I told Jon that I needed a doctor. I was tired of being sick and I could tell that my body was way too weak from not eating much more than saltines and a few granola bars for nearly a week. I knew I couldn't sustain this sickness much longer without medical intervention so Jon asked our Casa host (who spoke very good English) if she knew of somewhere we could go so I could get medical treatment. She went into full mother-mode and within 5 minutes we had a taxi at the house that was rushing me to the ER (even though we told them it wasn't an emergency!)
I checked in at the Admissions desk, where a little English was spoken. I handed over my passport and was told to take a seat in the waiting room. It was stuffy in the waiting area and I was uncomfortable with the pain in my stomach and had a hard time sitting still. Looking around the waiting area was like a step back in time, though. The female nurses were wearing all white: little hats, white dresses and tights, white shoes. The male nurses were in all white as well – pants, shirts, and shoes. There was even a cleaning lady wearing a little hat with white tights, a blue pinstripe dress and a white apron. I felt like I was living in a colorized version of the 1950s.
Eventually I was called back to a little examination room where the doctor asked me general questions about my symptoms, pain, and took my vitals. He had me climb up on the exam table where he asked me to point to the pain and poked around. I didn't even realize until that moment that my stomach hurt to the touch. He ordered me a shot for the pain and a stool sample. He pointed us across the hall to the nurse. She had me climb up on a metal table, on my stomach, with a blue piece of paper on top. She didn't speak much English, but I understood what she wanted me to do… I had to pull down my pants so she could give me the shot in my rear end. I gave Jon a look of fear as she closed the curtain between us. I've never had a shot in the behind before!
Next was the stool sample. I'll save you the details of that, but I will tell you that in Cuba, when you need to give a sample of that sort you get to use the regular bathroom and there's no fancy door to put the sample behind. I had to carry it back out to the waiting room, where it sat on the counter for 10 minutes before being taken back to the lab. All I could do was sit there, mortified. I guess I should be more mortified now though, since I'm sharing it with the world. PS – In the photo below see the plastic container marked Laboratorio? That's where my sample sat for a good ten minutes next to some unsuspecting patients.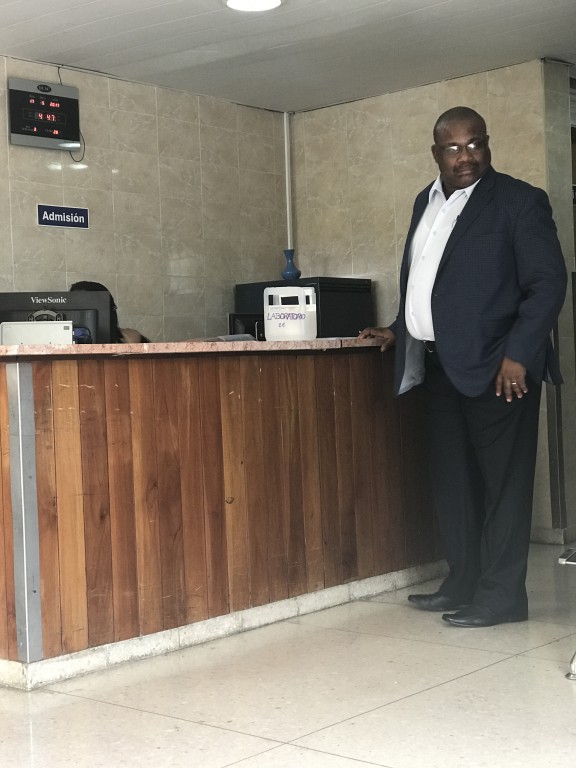 Once the lab results eventually came, the doctor prescribed me an antibiotic, dehydration salts, and a strict, bland diet. Within just a few hours I was feeling so much better and I could actually eat food. I only wish I'd gone to the doctor sooner!
For those wondering, after the doctor gave me the handwritten prescriptions, we went to another part of the hospital to get the prescriptions filled. The pharmacist took my slips of paper, gathered the items, printed out a receipt, and directed us back to the front of the hospital. There we paid for the medicine and got another receipt. We took that back to the pharmacy, where she gave us the medicine in exchange for that receipt. Then we went back to the front to settle the bill for the ER visit (they held on to my passport the entire time). We showed them our airline ticket stub and the receptionist told us we had two options: 1) we can claim it on insurance but it may take a while or, 2) we can pay out of pocket and try to claim it later. We inquired as to how long the wait would be and she pointed to another woman and said that she had been waiting here 3 hours and still isn't done. We got a little wide-eyed so we asked how much it would cost to pay it now and try to claim it later. She told us it would be 68 CUC. Sixty-eight dollars?! For an ER visit that included labs and a shot?! Needless to say, we paid it. It will likely be the cheapest ER visit of our lives.
After paying my ER tab, we had to settle up with the taxi driver who had waited for us the entire time we were there (approximately 3 hours) and then took us home. I held my breath as we asked how much as I was anticipating a high tab, but it was only 20 CUC!
Back at the Casa we decided to take the evening easy and rest up so we could get back at it for the last few days of our trip. Our Casa host took to calling me her "sick girl" and made me as comfortable as possible. She even made me a special meal (and served me in bed!!) so I could adhere to my bland diet of white rice and tea. She was seriously the sweetest lady ever.
The journey continues in Havana…