Cuba Packing List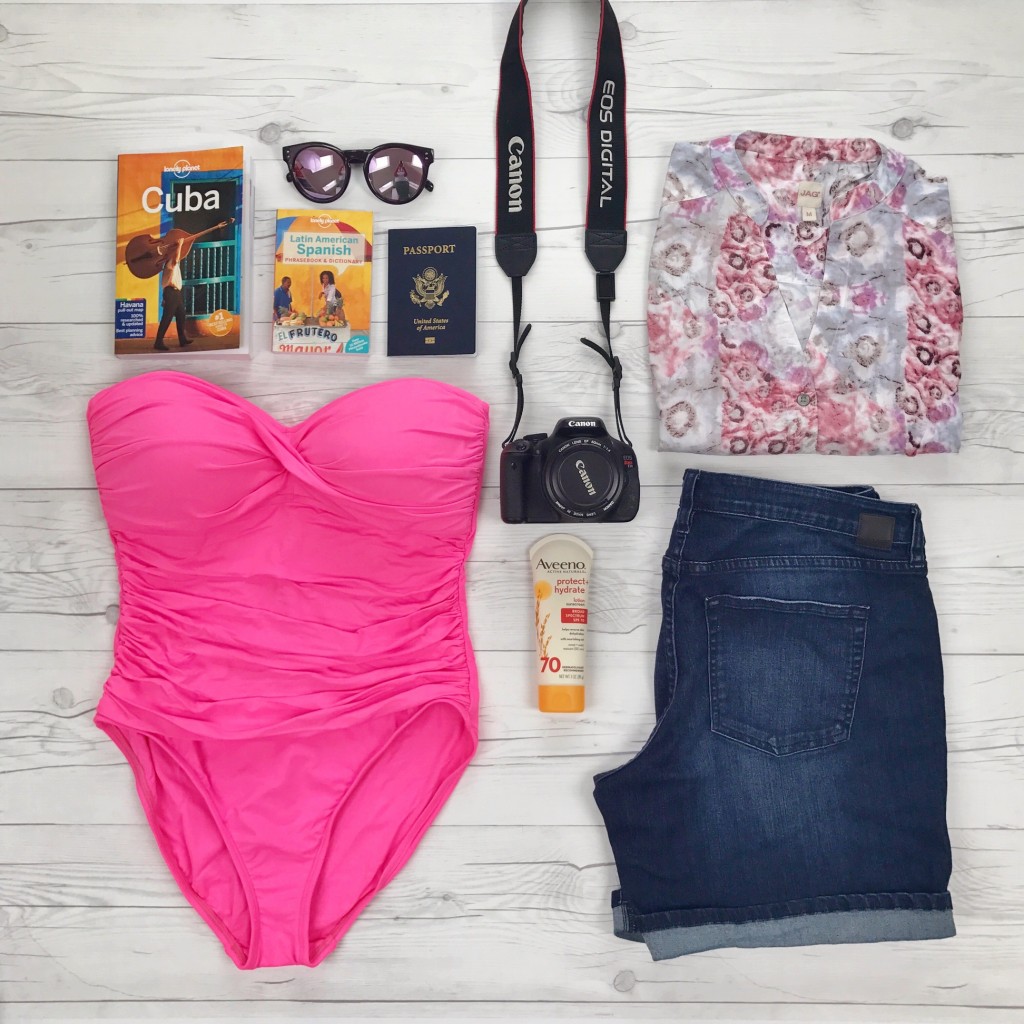 I'm a self-proclaimed overpacker, but this trip I amazed myself with my ability to condense my travel gear into the medium-sized suitcase versus the extra large version I often overpack in. Because I knew we would be sharing taxis with another couple and lugging around all our gear in old cars, I wanted to make it as easy possible on us. If you're an overpacker like me, my tip is to plan out all of your outfits before you go and either take a photo with all of them laid out or pack them together in packing cubes or ziploc bags.
What I learned traveling to Cuba is that your experience could be very different than the person that you're traveling with. For example, while I was miserable and sick for the second week of our trip, our friends had an extremely positive, luxury experience. Folks we met during our travels had very different experiences with the Cuban people, and even blog posts that I've read have run the gamut. Overall, I'd say be prepared for anything – you may or may not have toilet paper available, laundry facilities might not be at your disposal, and a money exchange may not accept your country's currency.
All that being said, below is the packing list that I recommend as well as a few things we brought that weren't necessary so you don't clutter up your bags!
MONEY
The most important thing to pack as an American is cash! It's recommended to bring British Pounds, Euros, or Canadian Dollars to exchange at the Cadecas in Cuba. American Dollars are subject to a 10% surcharge plus 3% transaction fee so you will get a better deal by bringing in another currency option. American credit cards and debit cards will not be accepted, so don't bank on it!
Note that there are two types of currencies in Cuba: CUP and CUC. The CUP is local currency and can be differentiated by the famous Cubans pictured on the bills while the CUC, or convertible pesos, is the money that tourists use and has famous Cuban landmarks on the bills. One 1 CUC is equivalent to 25 CUP. You likely won't encounter CUP currency much, but if you do it will be around a local market in Havana or in the smaller towns. In Havana, the market sellers shouldn't have a hard time getting you CUC, but in small towns away from the tourist areas you may only be able to get CUP back in change, especially if you don't have small bills. This is common and expected, and in our experience the Cuban people were more than honest about how much CUP we should get back in change. Don't be afraid of CUP either. Personally I found it handy to have CUP on hand because we often found ourselves in local only areas where CUC wasn't accepted.
For two weeks, Jon and I took $4,000 CAD (we had paid for all of our Casa stays in advance). This was more than enough and we lived comfortably for two weeks. We even came back with CAD to exchange back.
Pro tip: When at Cadeca, request small bills by saying: Quiero bilettas pequeño.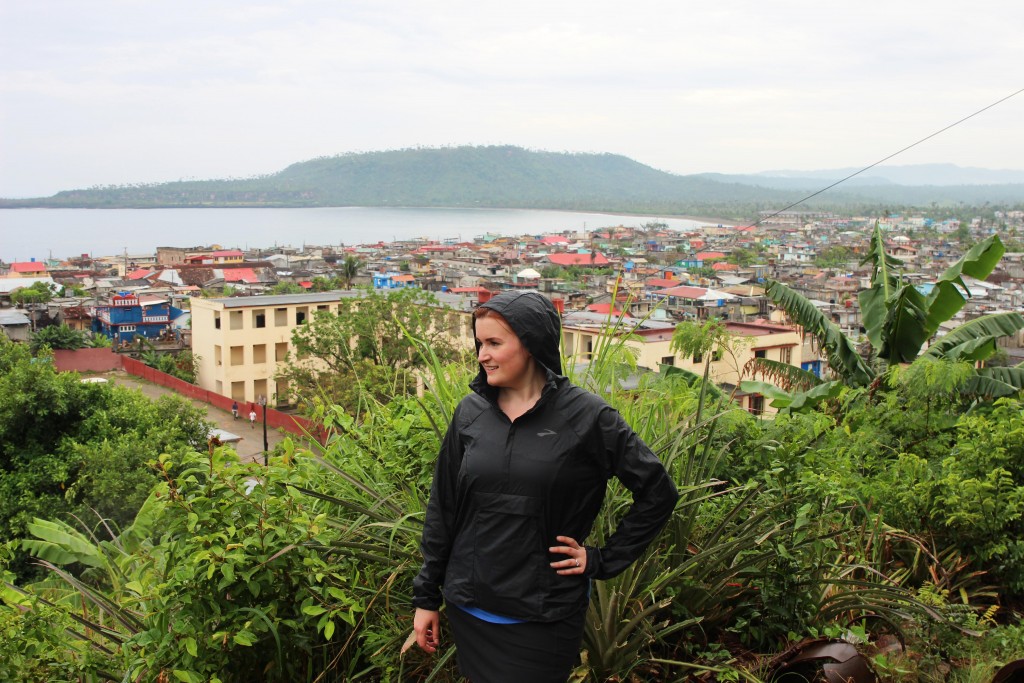 CLOTHING 
Having been to Hawaii last year, I learned from my own packing mishap about what would come in most handy in a tropical climate. Light layers and spandex or workout style clothes worked best! Luckily, Cuba is a very casual country and it's completely acceptable for women to wear spandex capris, racerback tanktops, and leggings, and men can also dress casually. You'll definitely see all types of styles represented by both the locals and tourists. I was obsessed with my Jag Jeans Bermuda Shorts, Brooks Running Cascadia Shell, and Brooks Running Caldera Sneaker. Definitely my top picks for comfort and function!
Here's my must-haves for your Cuba capsule wardrobe:
Light, easily packable rain jacket with hood
Hiking Pants: if you plan on going horseback riding this is a must!
Nice outfit: if you go to the ballet or cabaret you'll need to have a nicer outfit
[show_shopthepost_widget id="2704623″]
MEDICATIONS AND TOILETRIES
Before I went to Cuba, I read all sorts of blogs about what to pack. Most of what came up in my search is the lack of 21st century necessities like feminine products, sunscreen, and medicine. I was pleasantly surprised at how much I could actually find there. Please note it's not as easy as googling your local Safeway and running in to a selection of 30 different brands.
Toilet Paper: In our experience, we weren't able to find TP in most public restrooms. One of our Casas suggested we bring our own TP as there was a shortage of TP in the country (we're so glad he did because it came in handy!) Combine the TP shortage with all of us getting Montezuma's Revenge at one point, and we were grateful to have packed coreless TP! We brought 10 rolls for 2 people and used all but one roll. Always keep some TP in your purse or backpack, too!
Tissues
Feminine Products: While we were told that you can't find Tampax in the country, we did spot them in multiple cities, but they are hard to find. It's best to bring your own feminine hygiene products along.
Medication: You'll have to find a pharmacy to locate things like Pepto Bismol. It's easiest to bring your own Pepto Bismol, dramamine, allergy medicine, and Advil/Tylenol. We were never able to find dramamine when we did run out.
Sunscreen: Recommended at least 3 bottles for 2 people on a 2-week trip. We did not see sunscreen sold anywhere except the big hotel gift shops.
Aloe Vera
Bug Spray
Hand Sanitizer
Wash Cloth/Make-Up Removers: None of the Casas we stayed in offered wash cloths. I was so glad I packed makeup remover towelettes as well as Bioderma Micellar Water and cotton pads so I didn't need to use water to clean my face.
Shampoo/Conditioner
Nuun Hydration Tablets: I forgot to pack mine and I later came to regret that decision as I ended up being prescribed hydration salts after my ER visit!
[show_shopthepost_widget id="2704641″]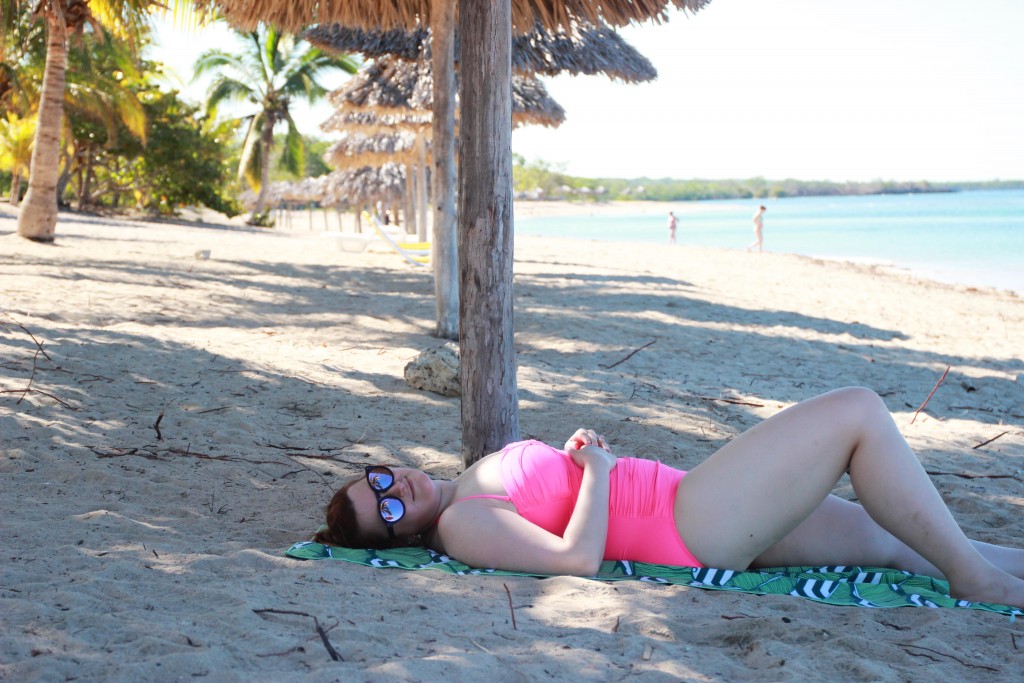 MISCELLANEOUS
Beach Towel and/or Microfiber Towel: I brought a Tesalate sand-free towel.
Gum
Snacks: We packed protein bars, granola bars, and peanut butter!
Ziplocs or plastic bags: Came in handy for packing things like cigars, coffee, and wet swimsuits.
Umbrella: not just for rain! Cubans will often carry umbrellas to protect themselves from the hot sun.
Packing Cubes
Journal and Pen
[show_shopthepost_widget id="2704648″]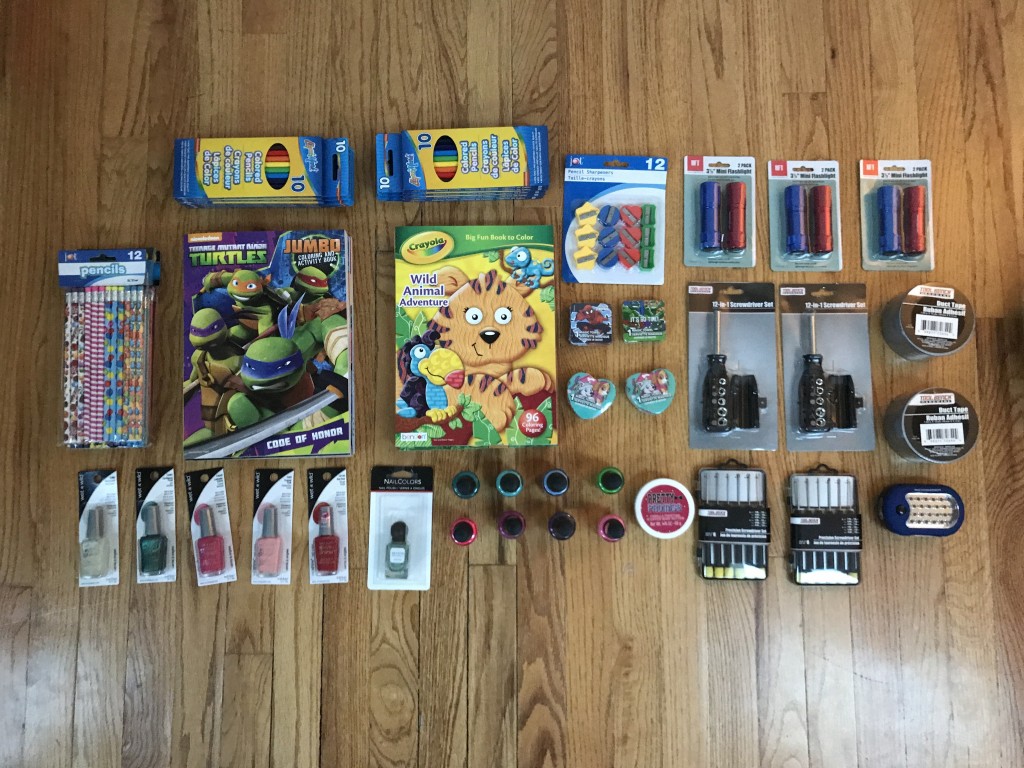 GIFTS FOR LOCALS
We were told to bring gifts for the locals and we ended up leaving most of the gifts with our Casa hosts, but we did give a few things out to people we encountered while exploring. Others told me that they left gifts with their taxi drivers which would have been a great idea if we'd brought air fresheners or car decals!
Gum
Car Air Fresheners
Car Decals (e.g. Apple Stickers)
USB thumb drives filled with music
Clothes: Bring along some gently used lightweight clothing. I packed some linen clothing that I was no longer wearing!
Crayons + Coloring Books
Toilet Paper: pro tip – leave behind your TP for your Casa hosts before you leave!
[show_shopthepost_widget id="2704658″]
GADGETS & ELECTRONICS
We went our entire trip without laptops and rarely checked our emails. Internet is available but only in parks and common areas of hotels. It can be spotty but overall worked just fine for basic checking of emails. For charging, Cuba uses the standard North American outlet, but it may be 110v or 220v. Sometimes they're labeled, other times they aren't.
Install Maps.me and download Cuba on your phone before you go to access maps offline
Portable cell phone charger
Camera
Travel guidebook
[show_shopthepost_widget id="2704669″]
NO NEED TO PACK
The only item that we truly found no need for was our portable water filter. Luckily all of our Casas had bottled water for sale which we always purchased. If we had been off the beaten path any more than we were, it may have come in handy.