Magenta + Olive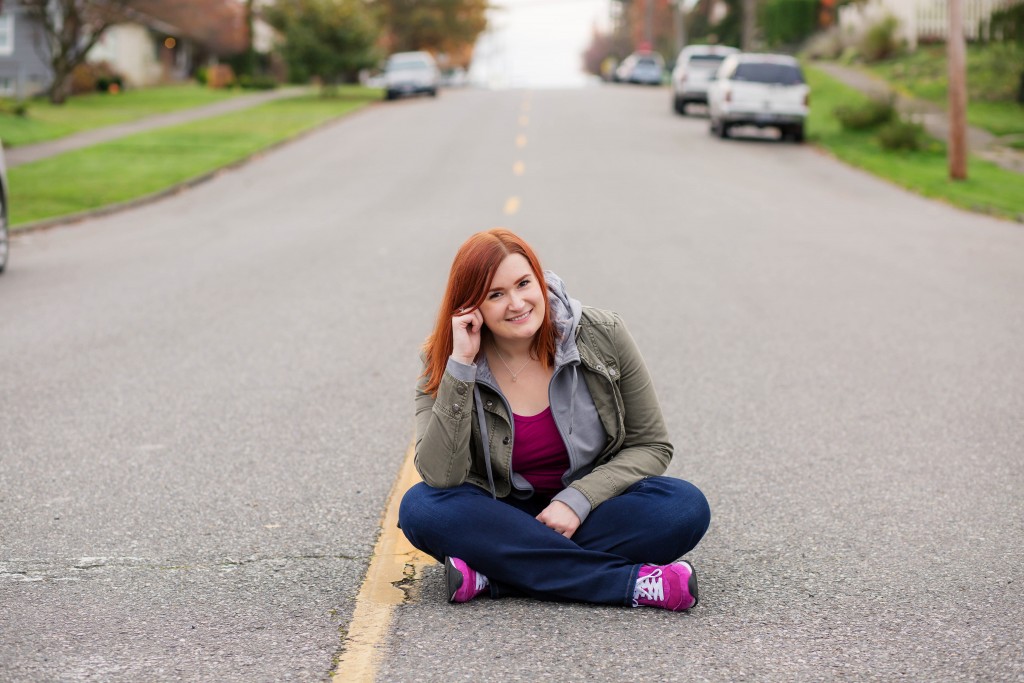 Well I finally did it. I spent my Sunday swapping out my sweaters for skirts, my boots for sneakers, my wool socks for sandals, finally bringing out my spring and summer wardrobe! If I keep telling myself spring is here, it'll happen, right?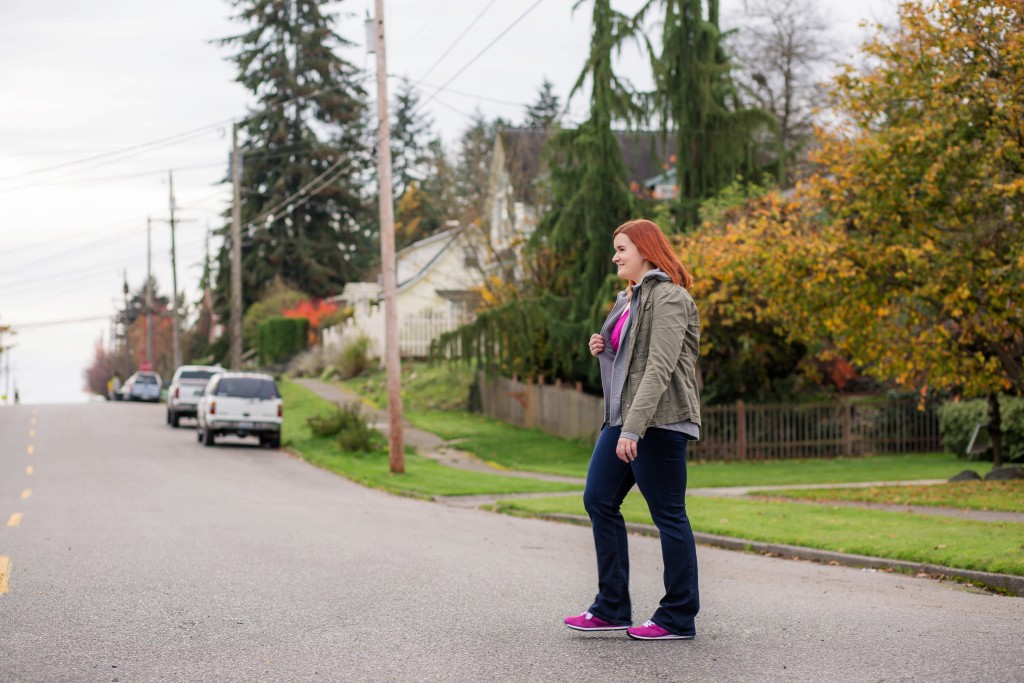 I really can't keep up with our current weather. I think in the last week we've had everything except snow, and all I really want is some sun! Or at the very least, no rain.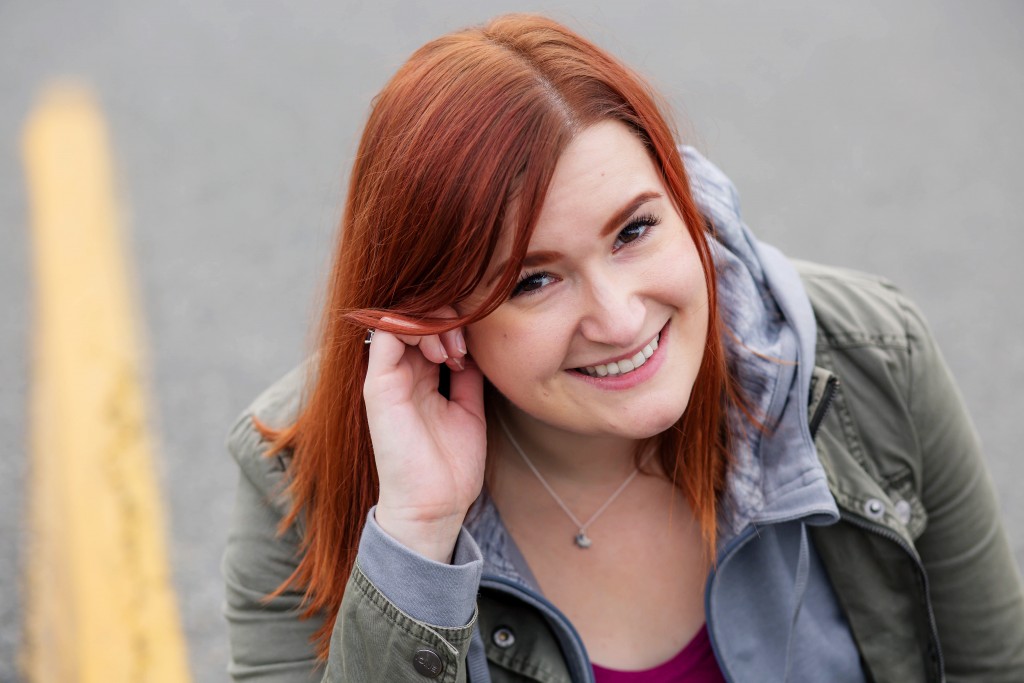 But before that sunshine fully arrives (which is July 5th in Seattle, right?), it'll likely be quite a few more weeks of this bipolar weather. So until the time the sun decides to stick around, I'm wearing layers, and if you don't see me wearing them I can guarantee you that I have an extra layer squirreled away in my bag or my car. I'm like a girl scout, always prepared!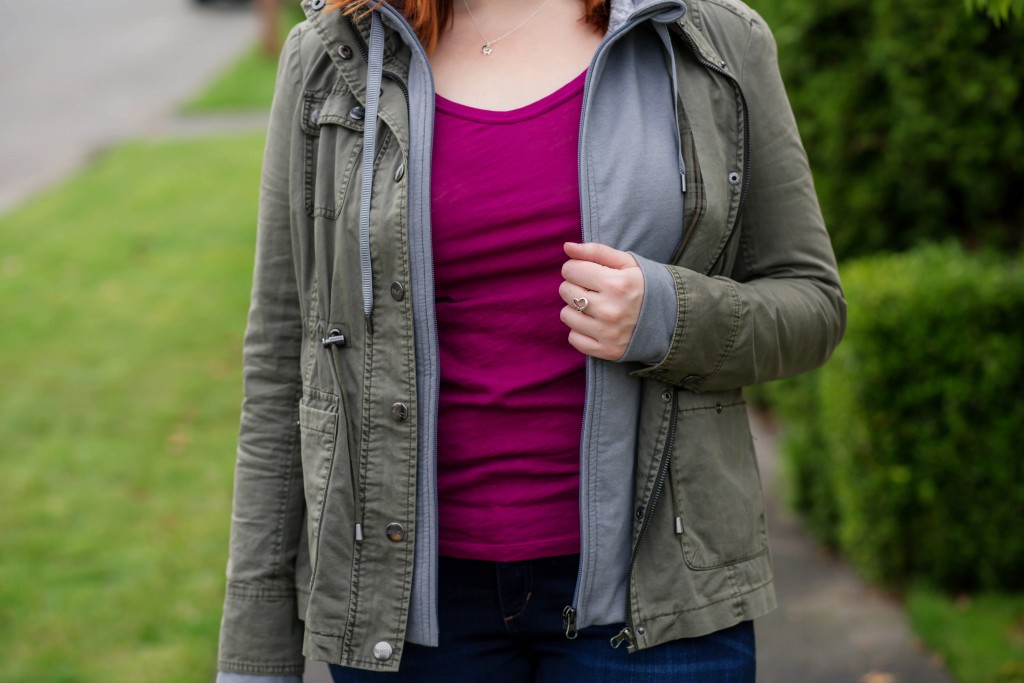 For spring and summer, I've always got two layers: a comfortable zip-up hoodie and an outer layer. The outer layer is either a rain-proof shell or a utility jacket depending on the forecast. And let's be honest, more often than not it's probably a waterproof jacket. Because, it's Seattle.

Top // Zip-Up (similar) // Jacket (similar) // Jeans //
Shoes c/o Brooks Running // Necklace c/o Blue Nile