Breaking the Winter Blues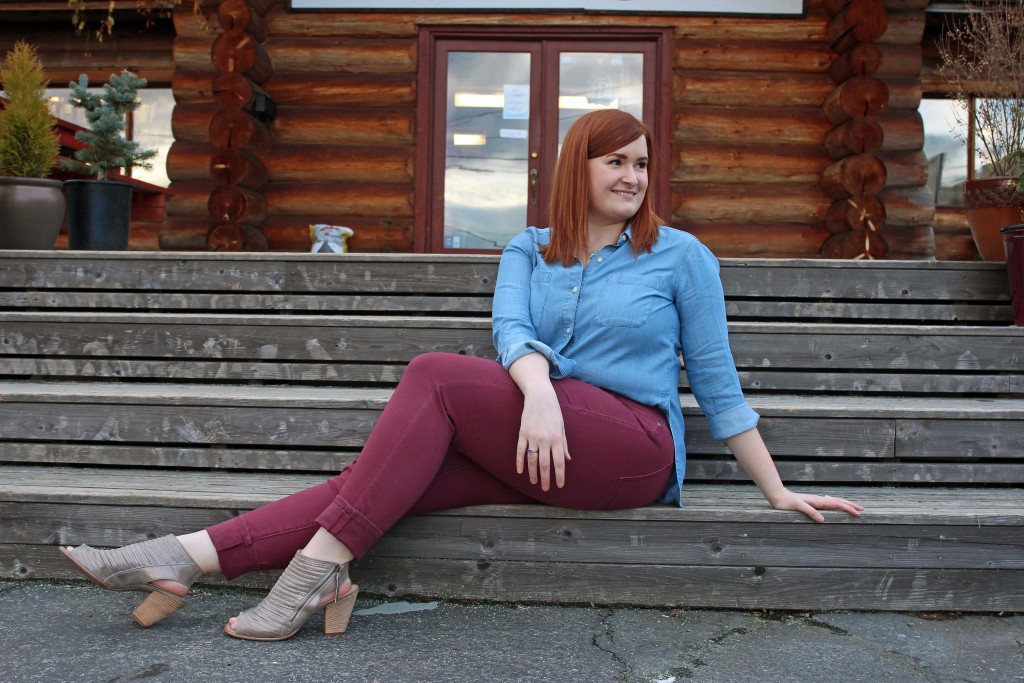 Around mid-November, I feel like I get in a funk and my style goes into hibernation. You know, suddenly I can only be found in leggings, sweaters, and oversized scarves. Maybe some cute outerwear sneaks in here and there, but really it's all about warmth and comfort. Not that there's anything wrong with that, but around this time of the year I start itching to be a little more creative in my wardrobe choice and bust out some spring pieces.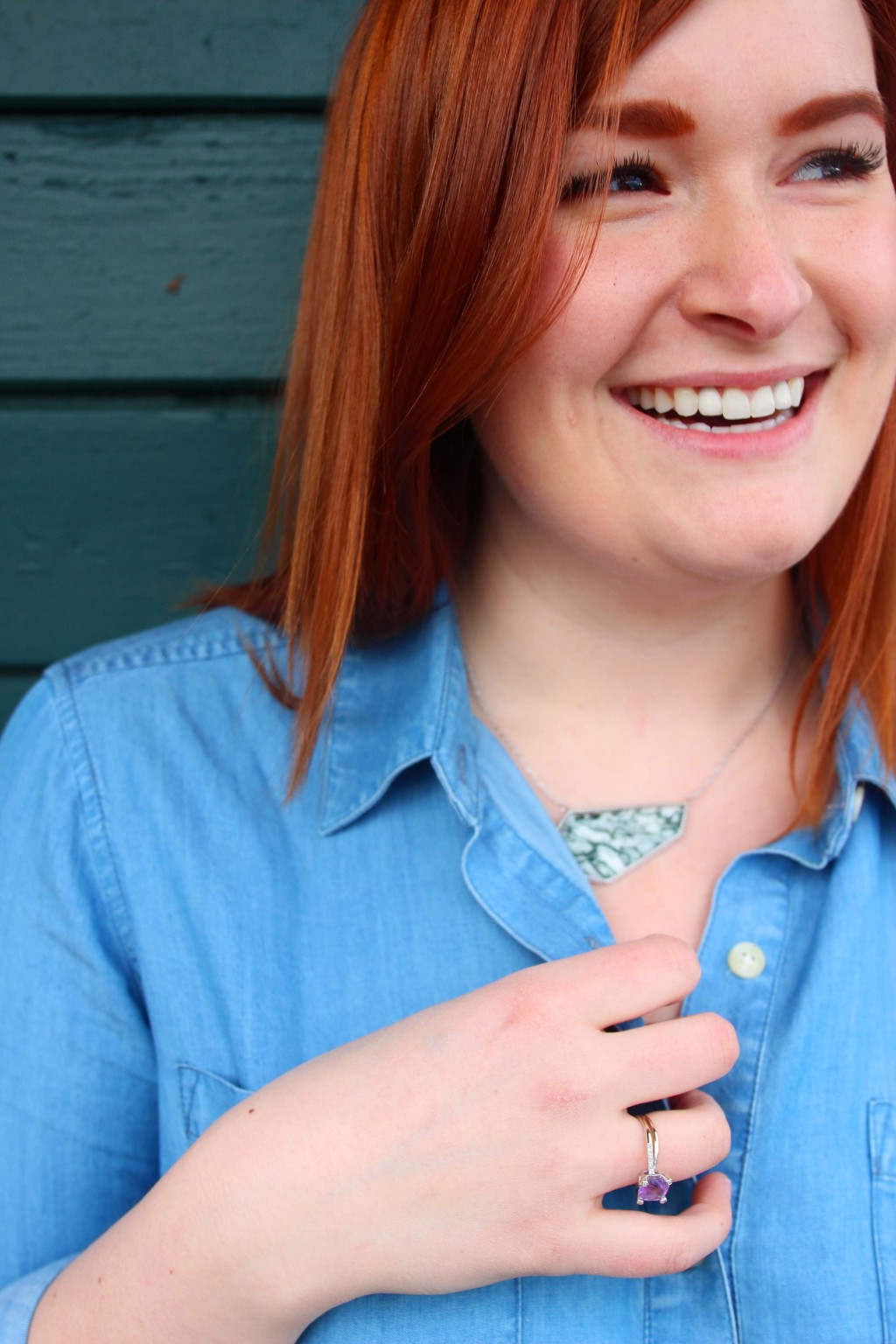 After last week's snow day(s), we recovered this weekend with some seriously spring vibes. (Can we talk about that sunshine?) But still, I was feeling a little uncreative with my styling, so I enlisted the help of @anniegreenyo to take a fresh peek at my closet and help me find a new and interesting outfit.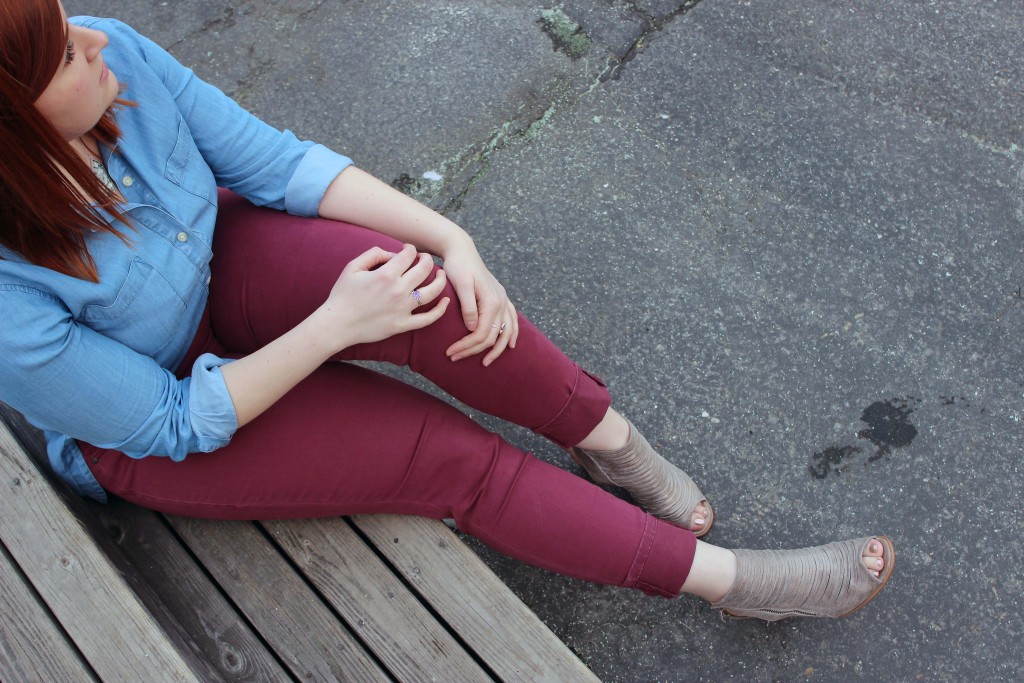 My one parameter was that I wanted to build an outfit around a Lisa Bridge moss agate necklace Jon had given me for Christmas. Annie remixed a few pieces from my closet that, let's be honest, I probably never would have paired together without her fresh take. These three pieces – the maroon skinnies, chambray top, and Paul Green booties are my faves that I've worn in multiple ways before, but putting them all together and topping off with the gorgeous stone necklace? A winner for sure.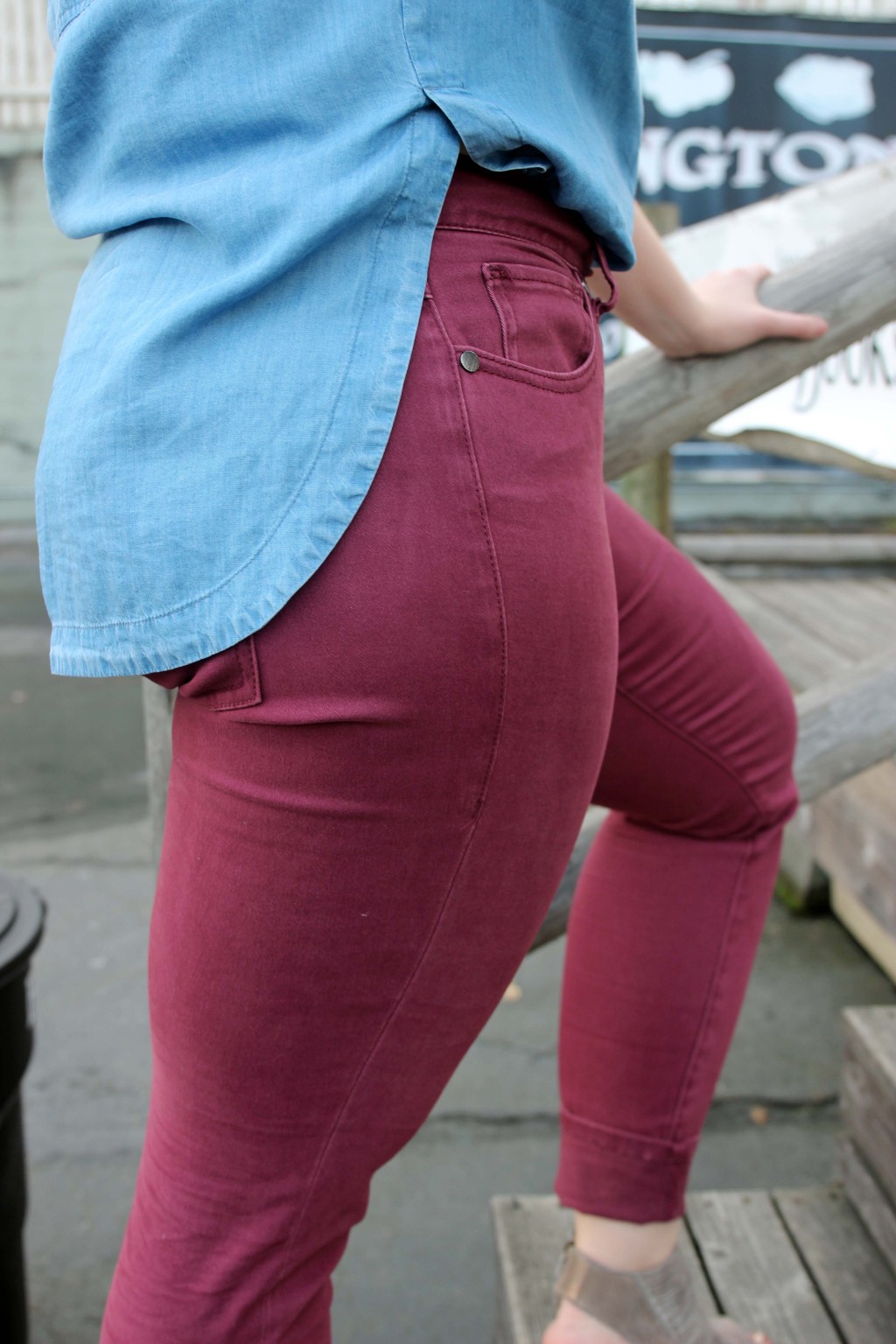 PS – I'm giving away a Bissinger's Chocolate prize pack! Head over to my Instagram and enter to win!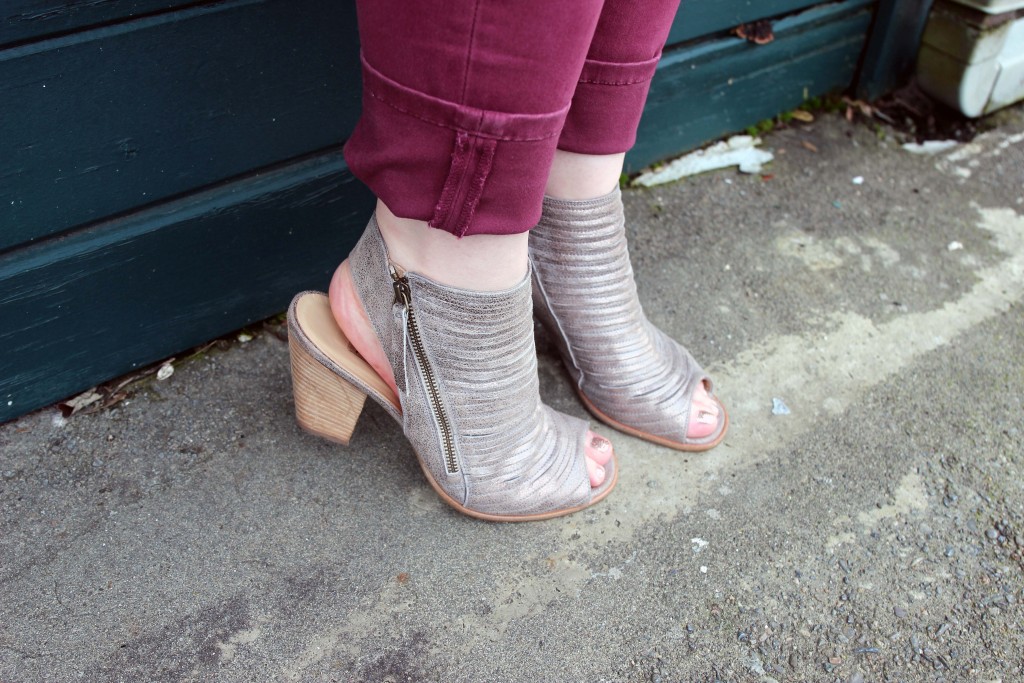 Top (similar here and here) // Pants (similar straight size and plus size) // Shoes // Necklace // Ring (similar)
Photos: @anniegreenyo