Fitness Programs: Running (+ Giveaway!)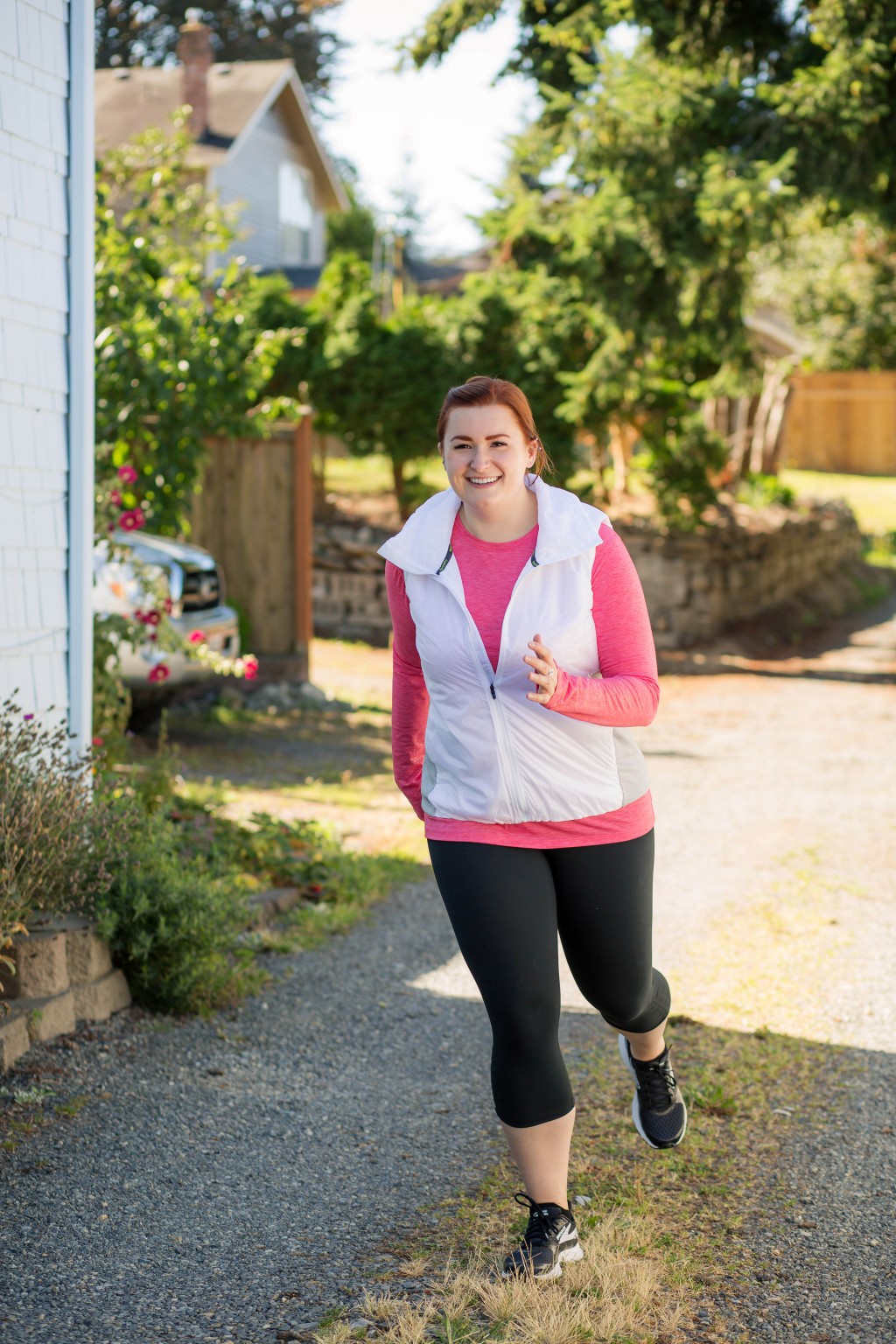 With the new year in full swing, we're probably all getting started into our new routines and are trying to find that new fitness plan that's right for us to help us achieve those resolutions. In my opinion, hitting your stride with the right fitness program is one of the hardest parts of starting your health and fitness journey. It took me years to find Zumba and I so wish that I had found it long before I did! Before Zumba, I had tried many other types of fitness programs but they just didn't do it for me.
In this new series, I'll be talking to fitness professionals and instructors, giving you a deeper dive into many different fitness programs, so that you can decide which fitness program(s) is right for you!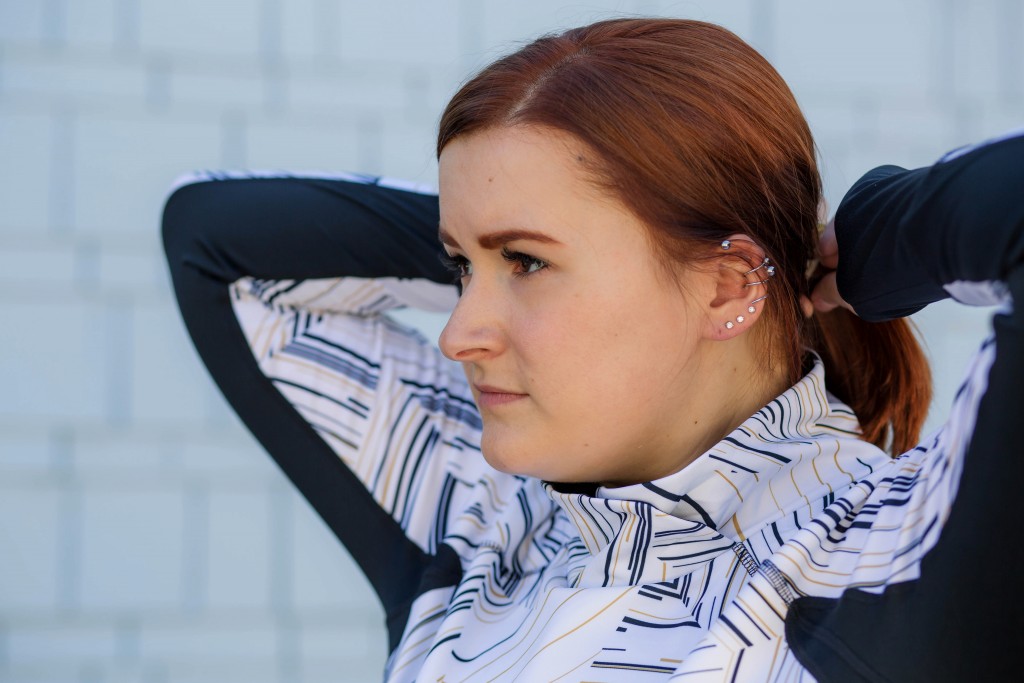 To launch this series, I'm starting with the one you either love or hate: running. I've dabbled in running over the years: during PE class, high school sports, and in 2016 when I incorporated running into my fitness program. It's always been a challenge for me, so I'm talking to the pros to get you the inside scoop. Thank you to Brooks Running's Elena Park, Apparel Global Merchandising Manager; Nick Hemmer, Footwear Merchandising Manager; and Coach Danny Mackey, head coach of Brooks Beasts.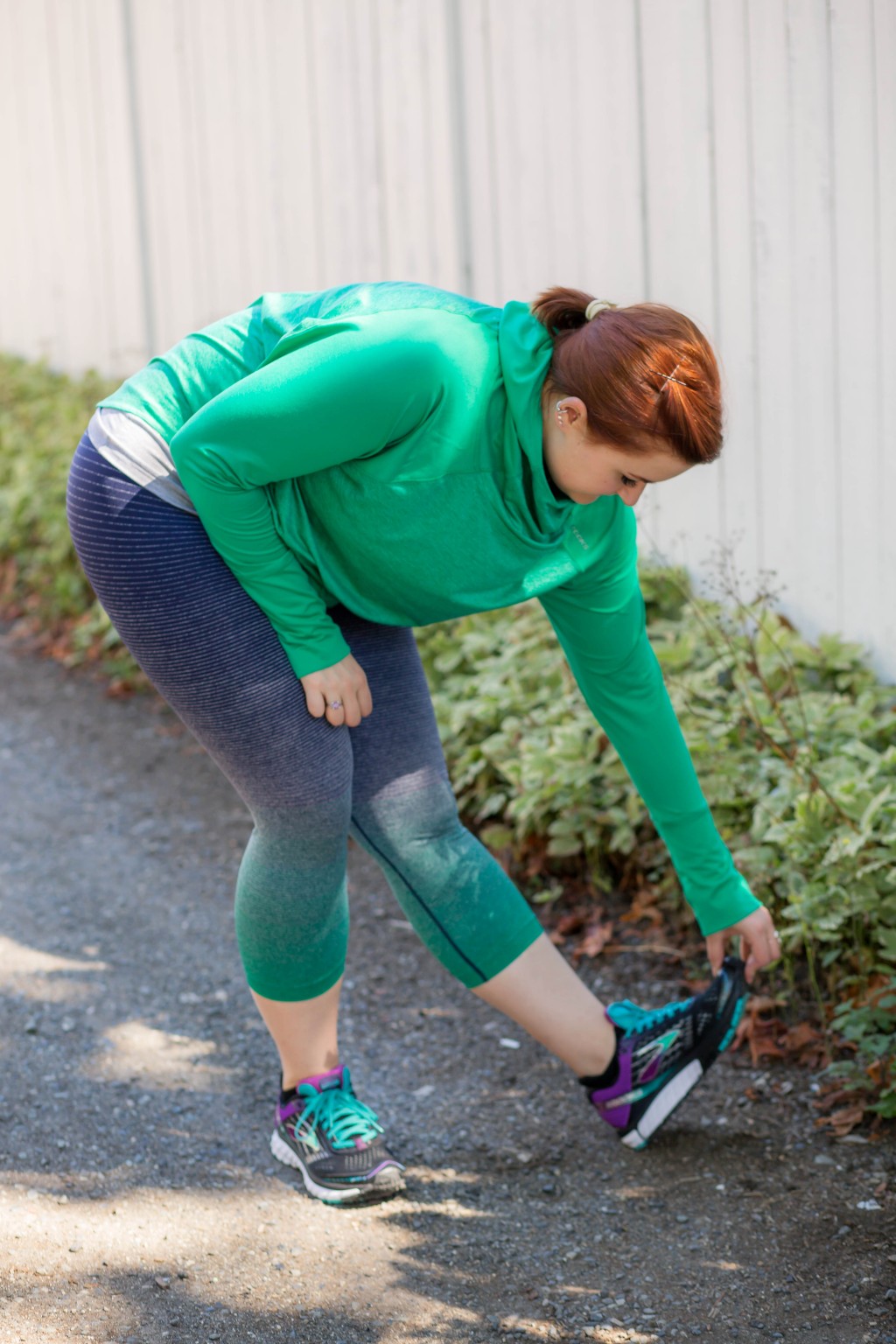 Up first is Coach Danny Mackey:
Kate: If I'm new to running, what's the best way to get started?
Danny: The best way to get started when you're new to running is to get proper gear. The nice thing about running is that the startup cost is low—all you need is running clothes, a watch, and most importantly, the right pair of shoes. The best way to find the right pair of shoes for your body is to go to a running specialty store in your area. The staff will be able to look at your mechanics and suggest the correct footwear for you and your body.
Once you have the gear, it's important to start conservatively because your soft tissue needs time to adapt to running, which is a force of about two to three times your body weight. A great way to get started is to join a group with a coach. This will give you some baseline knowledge so you can start to educate yourself about the best sport in the world. And, the people will make it more fun.
K: As I'm getting started, how long should I run for? Should I go by time, distance, or HR?
D: As you're getting started, I would suggest going off of time. Use the distance and pace you cover as a marker so you have more information but do not be married or driven by those numbers (again, you need to be conservative). I also like to measure off of heart rate because it is relative to you but it's important to be careful here and not solely rely on HR. Another number to integrate into your data is your perceived exertion. Use a 1-10 number with 1 being the easiest effort ever and 10 being an all-out, 100% max effort. Try to learn how your body feels at certain paces and distances. This will be helpful down the road as well.  I always tell the Beasts, the best computer you have is your brain.
K: How long does it take to start feeling comfortable running and like you can add mileage?
D: It really depends on the individual. A 5% increase in volume/intensity every 2 weeks seems like a good starting point. Make sure to pay attention to the normal running injuries (i.e. Achilles, plantar (feet), knee's, etc.) as you're getting started and let those help guide your increase.  It's important to not just pay attention to adding mileage. Intensity (speed work) is also a big factor. Speed work is hard on the body, which is why it is so helpful to training, but it's important to increase speed work at a steady level so that you don't get injured.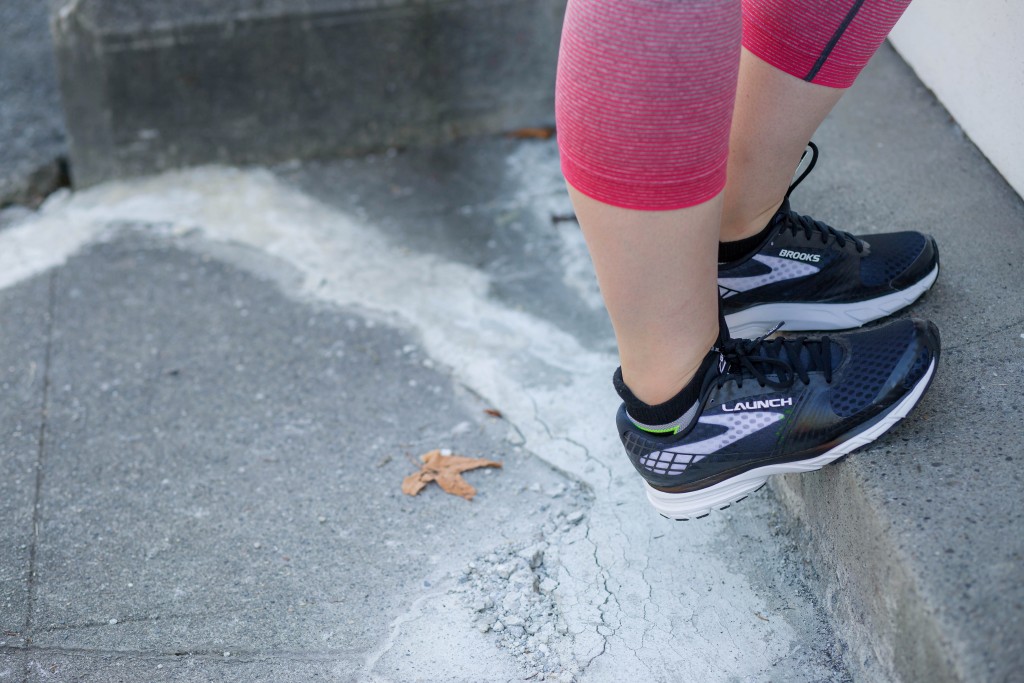 For me, I not only want to look semi-put together for a work out, but I also want to make sure that I have the right gear. Working out with the wrong gear can not only be uncomfortable, but it can also cause injury. Thank you to Elena and Nick on the Brooks Running team for their input!
Kate: What is the best apparel and shoes for a new runner? What do you recommend?
Elena & Nick: All of our gear works great for both seasoned veterans and those that are new to the sport. That said, we recommend that all runners get fitted for running shoes to ensure they're running in a shoe that's best for their body. There are a couple of great places you can do this:
We offer our Run Signature analysis at the Brooks Trailhead. Run signature is a new fitting method that utilizes leading-edge technology to assess the way a runner's body wants to run and recommends the right shoe to fit their run.
Local running specialty shops like Fleet Feet or Super Jock 'n' Jill
If you can't make it into a store, Brooks provides an Online Shoe Finder on BrooksRunning.com
[show_shopthepost_widget id="2979925″]

We also recommend that women get fitted for a sports bra when they start running. A proper fitting bra will ensure comfort and the correct level of support. Women can get fit at the Brooks Trailhead, a local specialty running store, or a lingerie store.

[show_shopthepost_widget id="2979929″]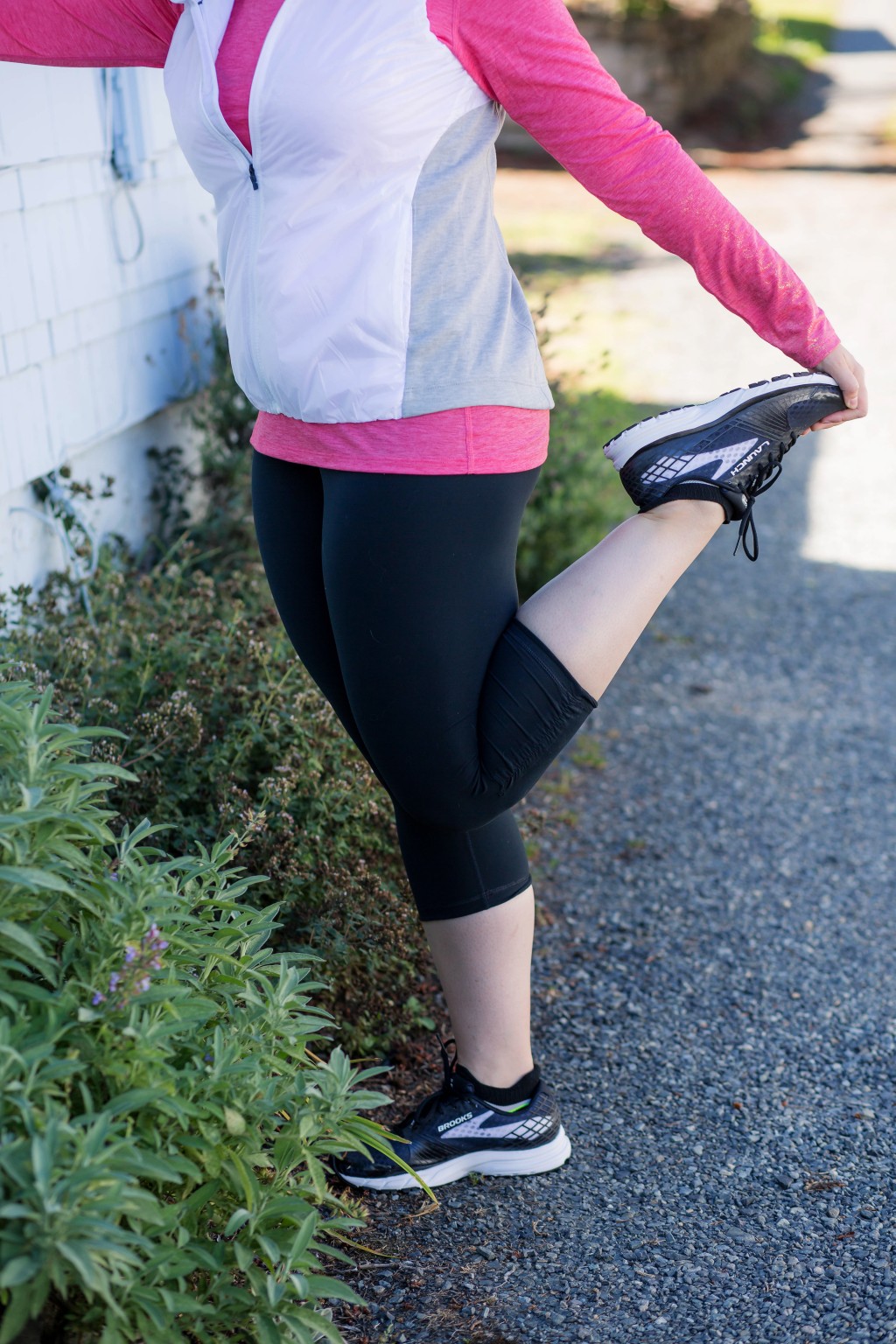 K: How should you dress for varying temperatures?
E & N: Everybody is different but as a general rule of thumb, we recommend the following:
Temperature in the 40's: Long sleeve shirt and capri or tights. Gloves and a headband could come in handy if you generally run a little colder.
[klapford-shopstyle listId="47535905″]
Temperature in the 30's: Long sleeve shirt, capris or tights, gloves, vest or lightweight jacket and headband to cover ears.
[klapford-shopstyle listId="47535481″]
Temperature in the 20's: Two shirts layered (long sleeve shirt and short sleeve shirt or long sleeve shirt and jacket), tights, gloves and headband or hat.
[klapford-shopstyle listId="47535483″]
20 Degrees and Below: Thermal/insulated jacket, two shirts layered, tights, gloves or mittens, headband or hat as well as a jacket that can block the wind.
[klapford-shopstyle listId="47535519″]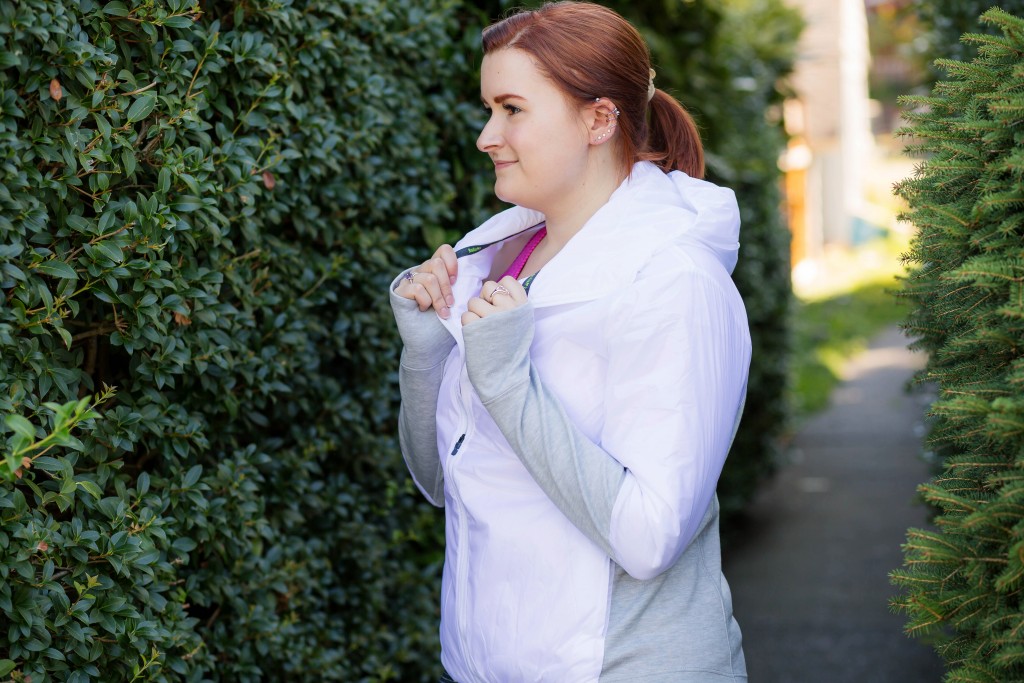 K: What are must-haves for running in winter?
E & N: The following are items from our Fall 2016 collection that are great for the colder winter months: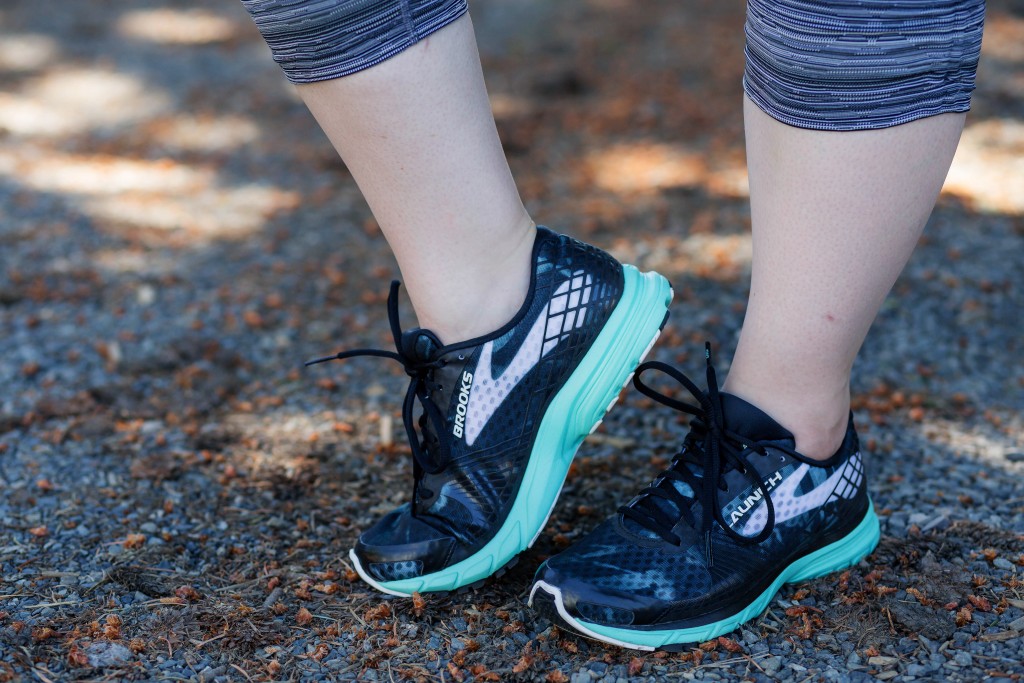 To get you started on your running game, I've partnered with Brooks Running to give away a pair of the brand new Launch 4 running shoe! The Launch collection is one of my personal favorites so no doubt these bad boys will launch you into your new running career!
Giveaway closed.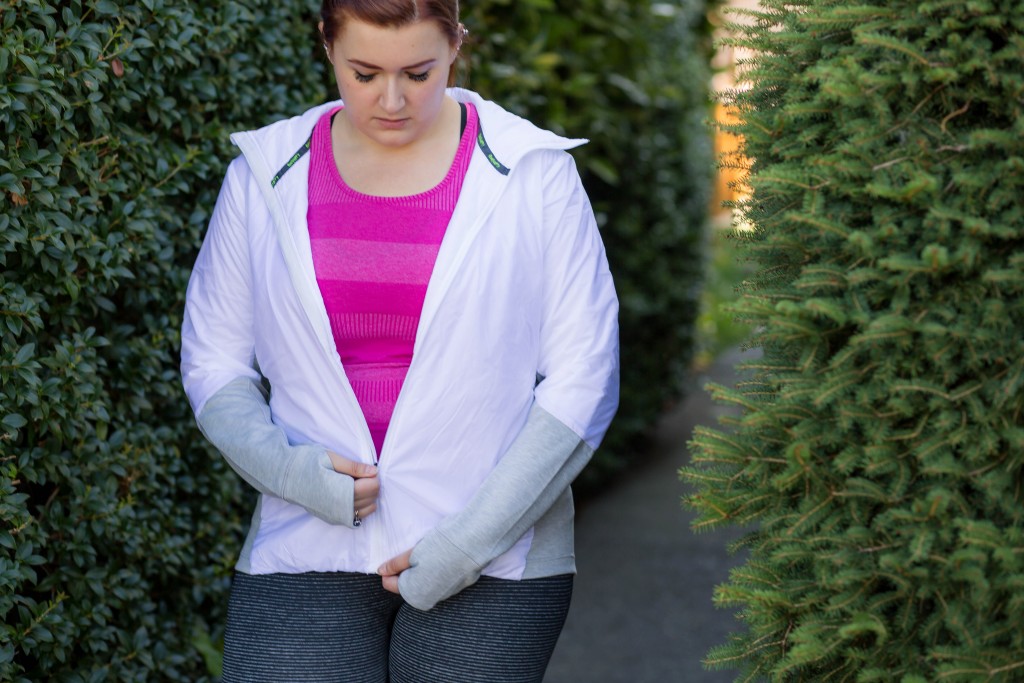 Special thanks to Brooks Running for partnering with me on this post and providing me gear.
[wysija_form id="1″]