Little Red Blazer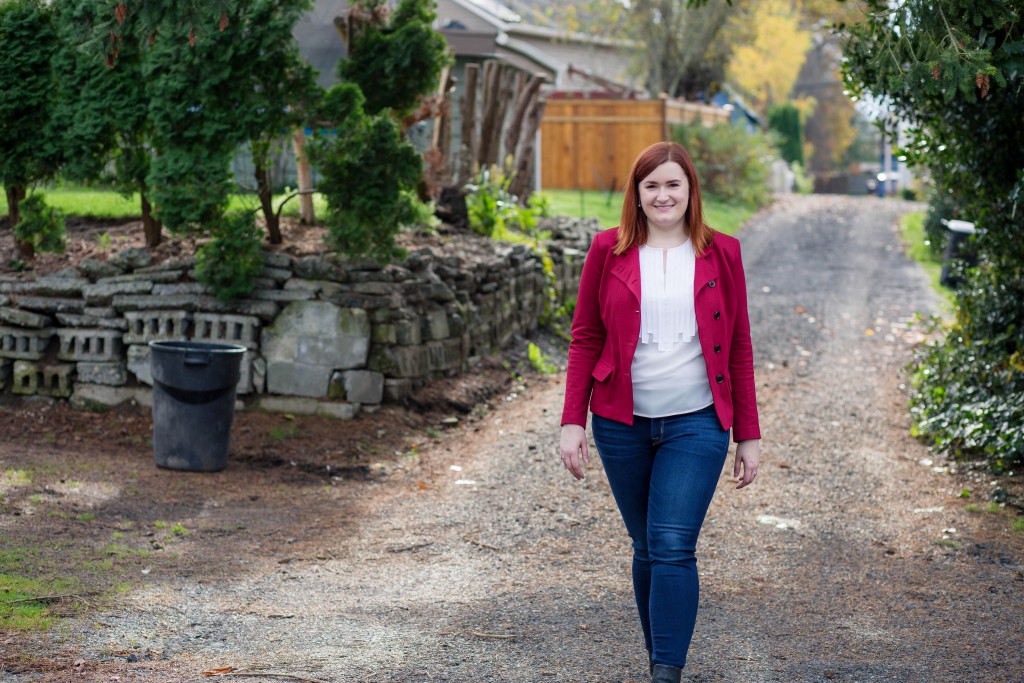 Last June, I transitioned to a new job. It was a big step for me personally, but also style-wise. I went from wearing slacks and dresses to almost an-anything-goes dress code. It's been weird for me, since I'm used to a more professional dress code environment, but the transition has been fun too. If I'm feeling tired or need to run to a workout after work, it's totally cool for me to wear leggings and a sweatshirt. And that my friends, is pretty awesome.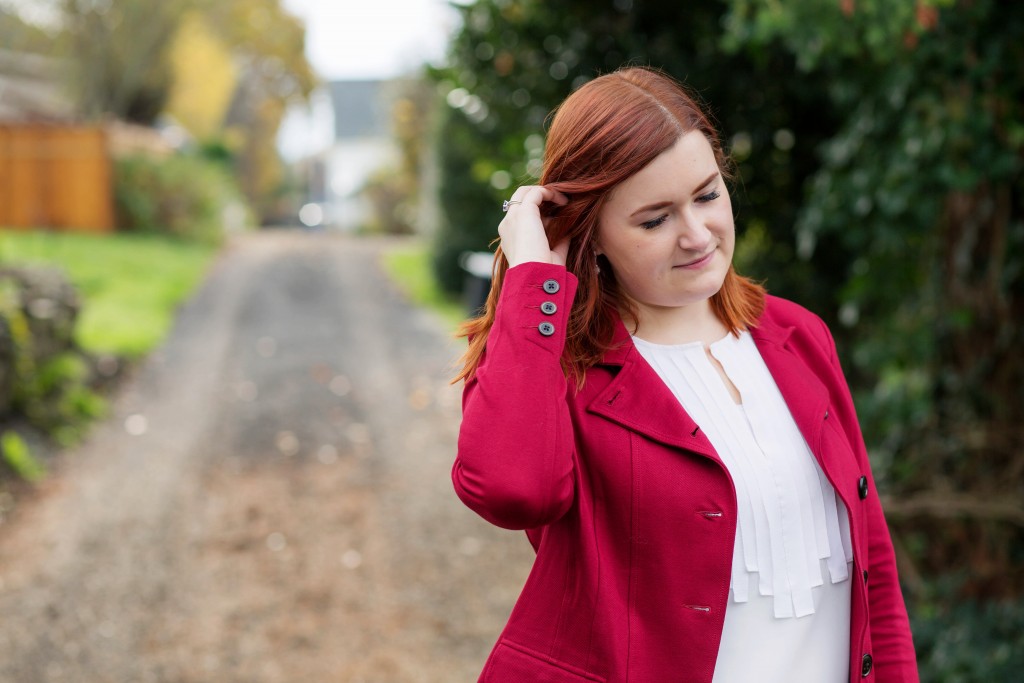 But I've got allllll of these nice work clothes from my former gig and I actually really like wearing blazers believe it or not. (My employees at my former employer would always tease me about my blazer game and how obsessed I was with them!). So, this year I've decided I'm going to start mixing in some of my more professional pieces again.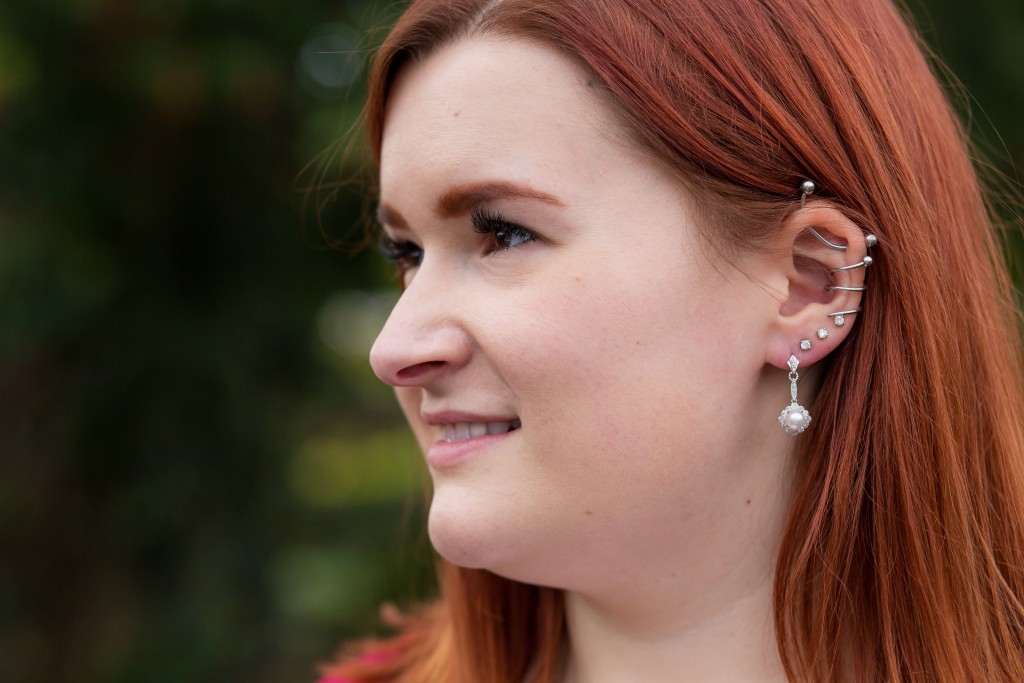 I've always loved wearing blazers with jeans and I wished I could do it more often at my past job, but now that I'm in a more casual environment, I definitely can! I just love combining denim with a blazer. To me, it's so much more exciting than a pair of black slacks.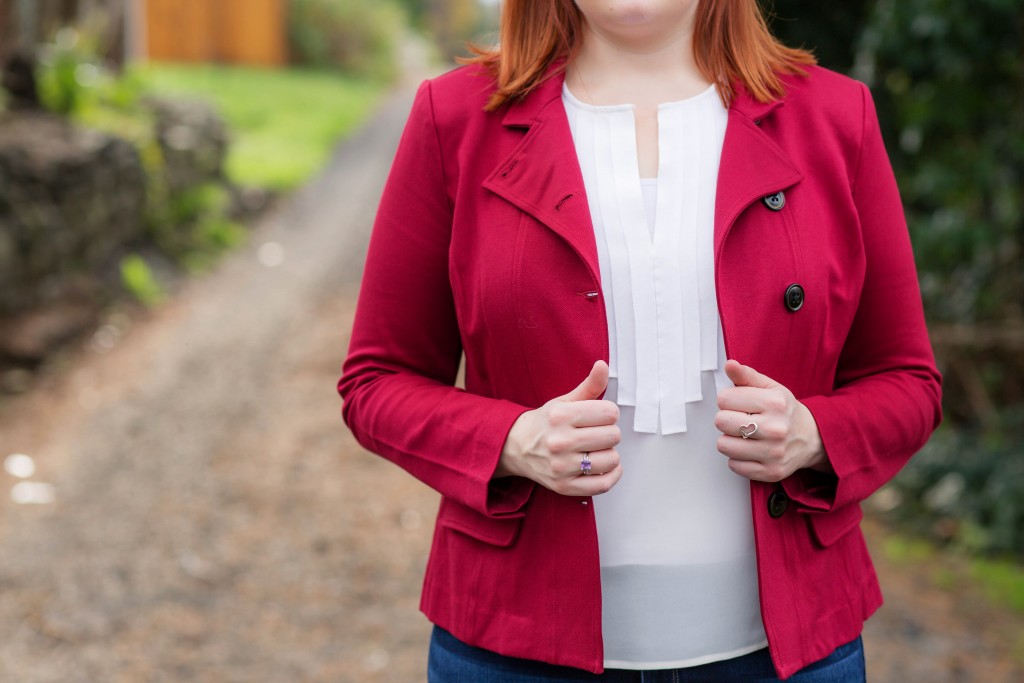 I also love a bold blazer – whether a bright color or a beautiful pattern, I always go for something unique that will stand out in the room. What's your favorite way to stand out at the office?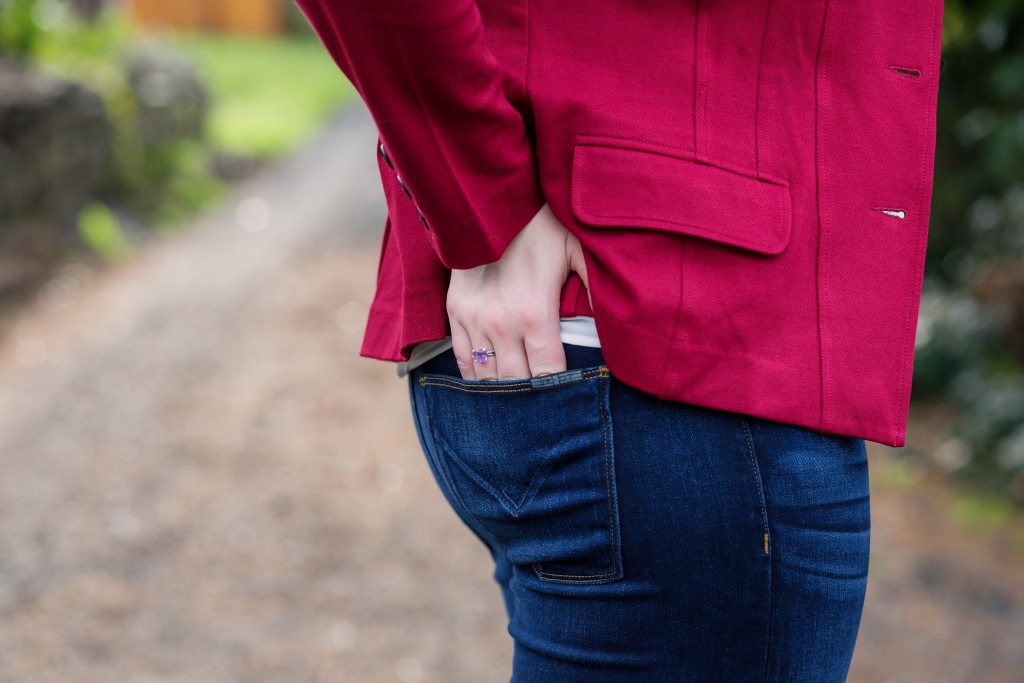 Blazer // Top // Jeans // Booties // Earrings c/o Blue Nile
Shop my favorite red blazers:
[klapford-shopstyle listId="47534486″]