Maroon Skinnies Styled 3 Different Ways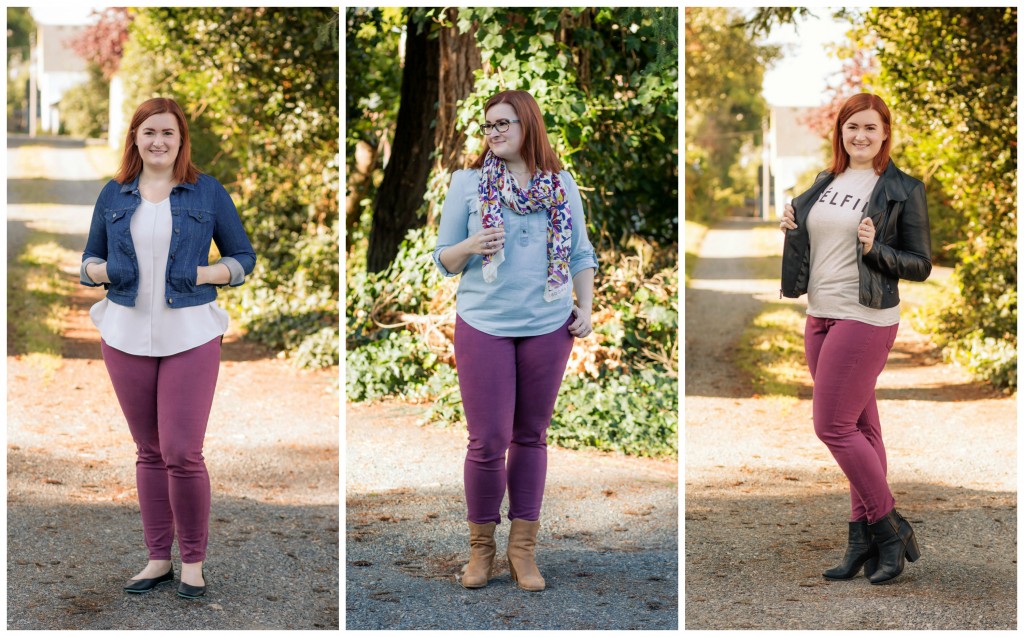 Have you ever had a piece of clothing that you wanted so badly, but never bought it? And then months (maybe even years) later you find it – on sale, at a discount website, secondhand store, or even a yard sale. That's what these skinnies are for me. The lost unicorn that I passed up previously and forever wished I hadn't. Every now and again I'd search for them on certain resale sites, hoping that they'd pop up, but they never did. Until this summer, when I found them at Zulily. I was so stoked, I ordered them within 30 minutes of the Cabi showroom going live. It's been love since they arrived!
Unfortunately, these Cabi skinnies aren't available on Zulily right now (but keep checking, they might come back!), so I've linked to similar pairs in case you're looking to add a Bordeaux shade of pants to your wardrobe.
[klapford-shopstyle listId="47239676″]

One trap I fall into with pants outside the normal denim or black is that I always style them the exact same way. With these bordeaux skinnies I wanted to challenge myself to wear them in more than one way, with different looks, so today I'm sharing three different outfits!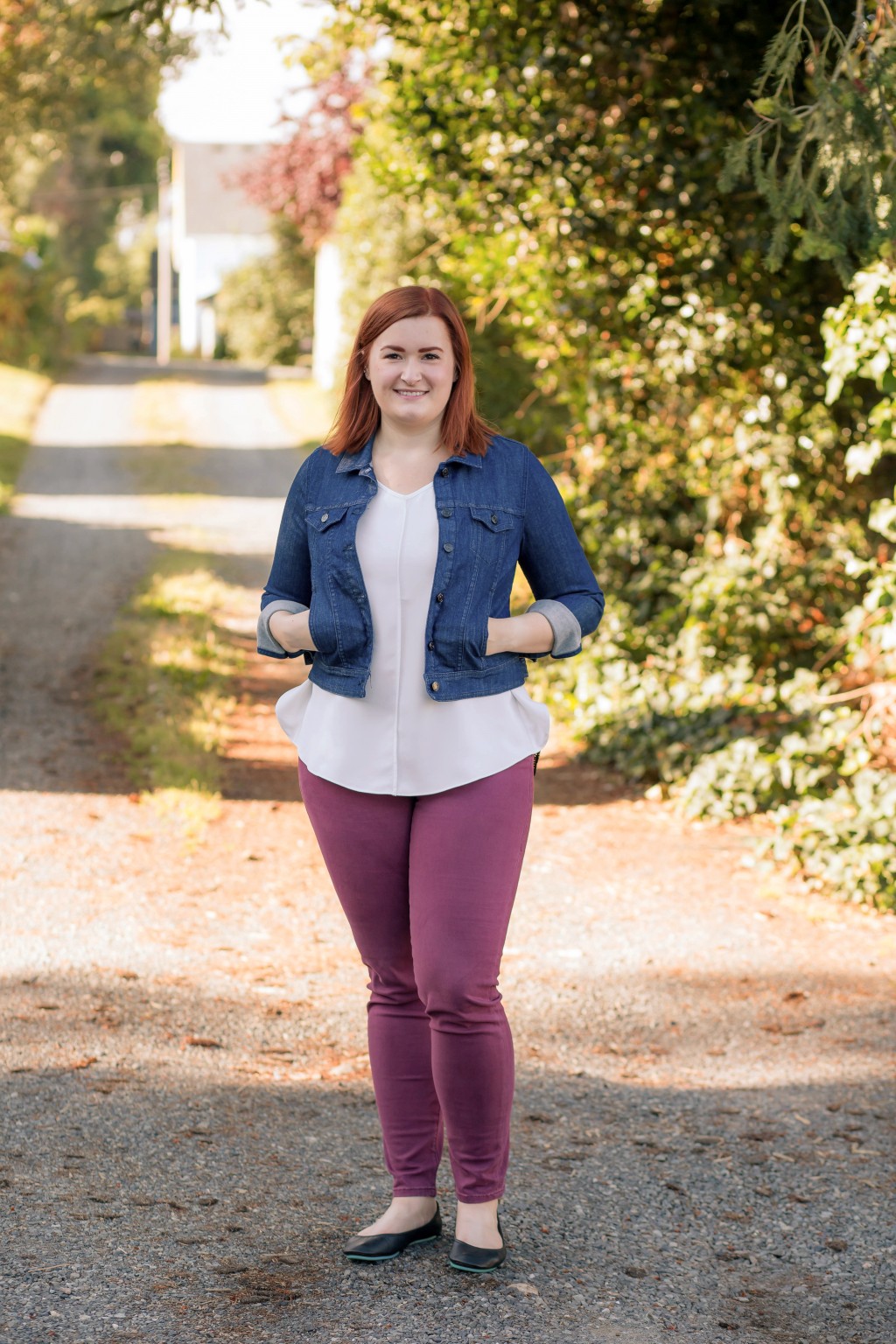 1. Black Tieks
While this post is all about the pants, I have to pause for a second and chat about Tieks. I have always loved flats and I used to have quite the Tory Burch Reva collection, but lately I've wanted to expand my footwear styles. After eyeing Tieks for a loooooong time, I finally nabbed a pair. What they say is true; they're incredibly comfortable and compact. Definitely a great shoe to travel with or to keep in your purse/car/office for days you want to quickly step into a pair of comfortable flats.
Back to the outfit, a palette of neutrals with unexpected detail on the top (check out the back!), create an interesting combination. This outfit is perfect for running errands on the weekends, but I can also easily swap out the denim for a sweater or the flats for heels to make this even more office appropriate.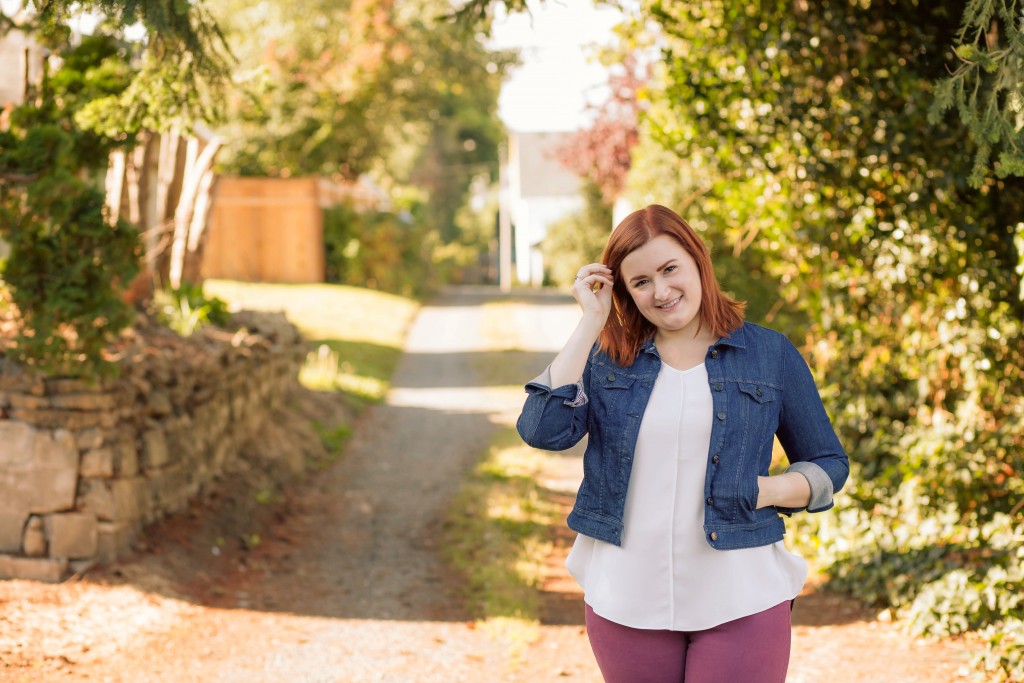 Top // Jacket // Pants (similar) // Shoes
2. Bold and Bright
I really wanted to step up my style game by doing something a little outside the ordinary for me. I typically stick with blue denim or black leggings as my neutral, but for this outfit I treated the maroon skinnies as my neutral. I love the fall colors in this outfit from the light chambray to the autumnal colors in the scarf and tan booties, the hues all tie in nicely with the maroon skinnies.
This is probably my favorite version of styling the bordeaux skinnies, but the best part is that it mixed and matched pieces I had in my closet for years. I've had this scarf for probably 5 years and it remains one of my favorite fall pieces.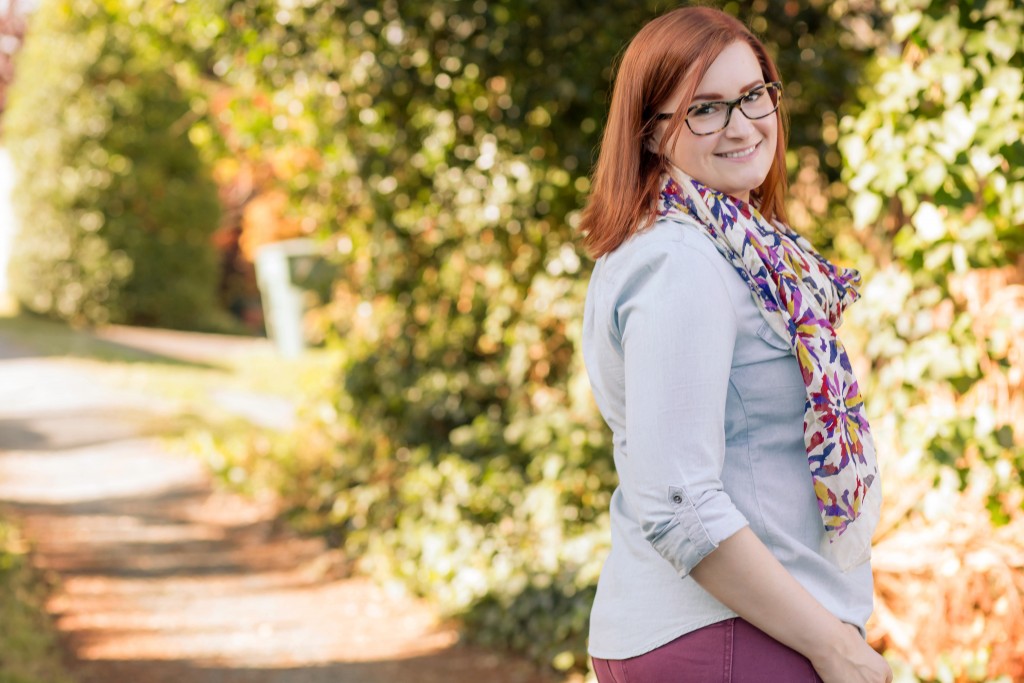 Top (similar) c/o Seattle Goodwill // Pants (similar) // Scarf // Necklace // Glasses // Booties // Ring
3. Too Cool
Anytime I'm not sure what to wear in the fall, my go-to is a black leather jacket and black boots. I'm not sure what it is about that combo, but I immediately feel badass and confident when wearing them. The best part is, the leather jacket speaks volumes by itself, so there isn't a need for bold jewelry or accessories.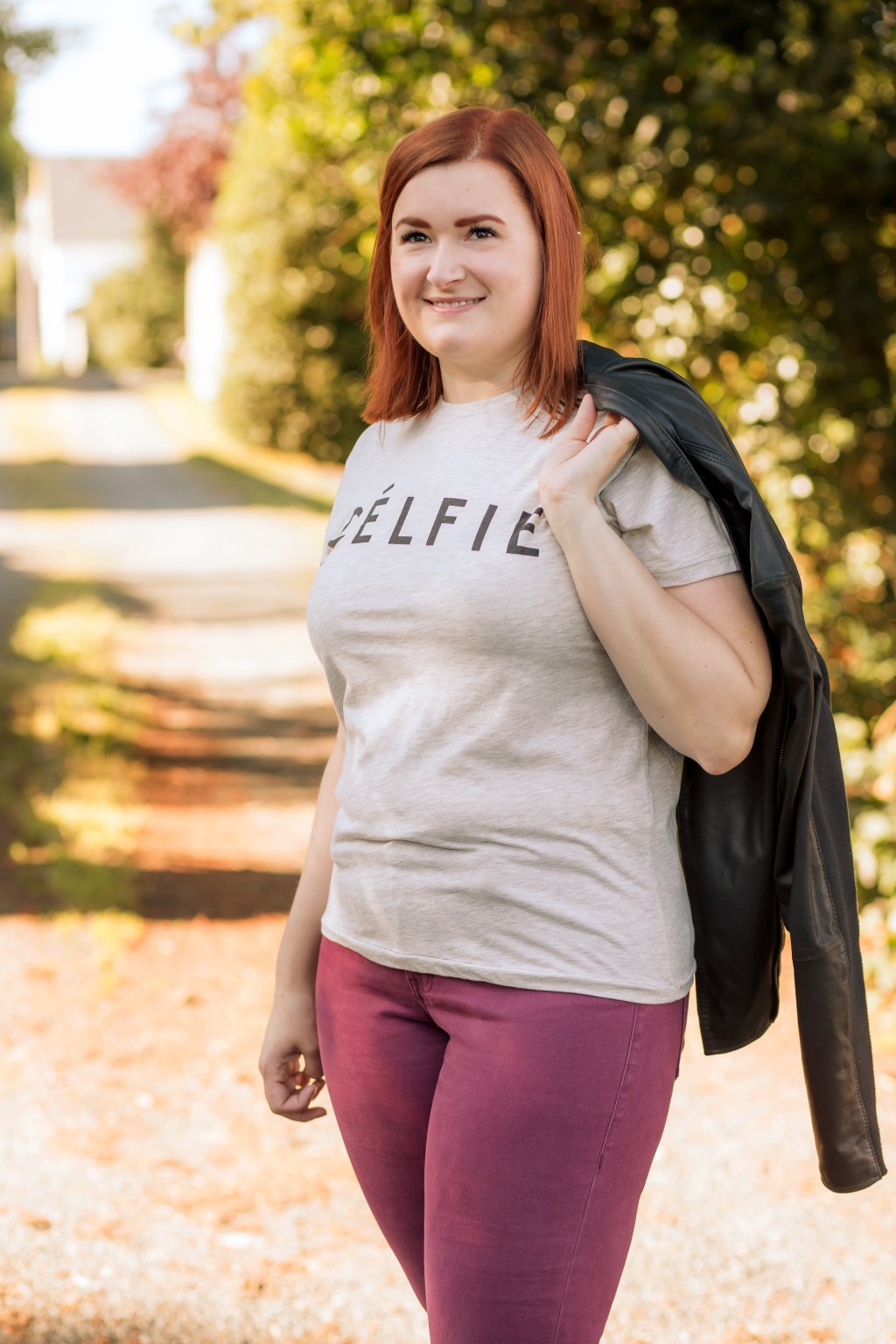 Top // Pants (similar) // Jacket // Booties