Hydrotherapy at Yuan Spa

A few months ago I had the opportunity to stop by Yuan Spa in Bellevue and treat myself to little bit of relaxation after a busy day at work. Situated in downtown Bellevue just a few blocks away from Bellevue Square I found Yuan Spa. I was surprised at the location – for being in the city it sure was a quiet oasis from the hustle and bustle of Bellevue!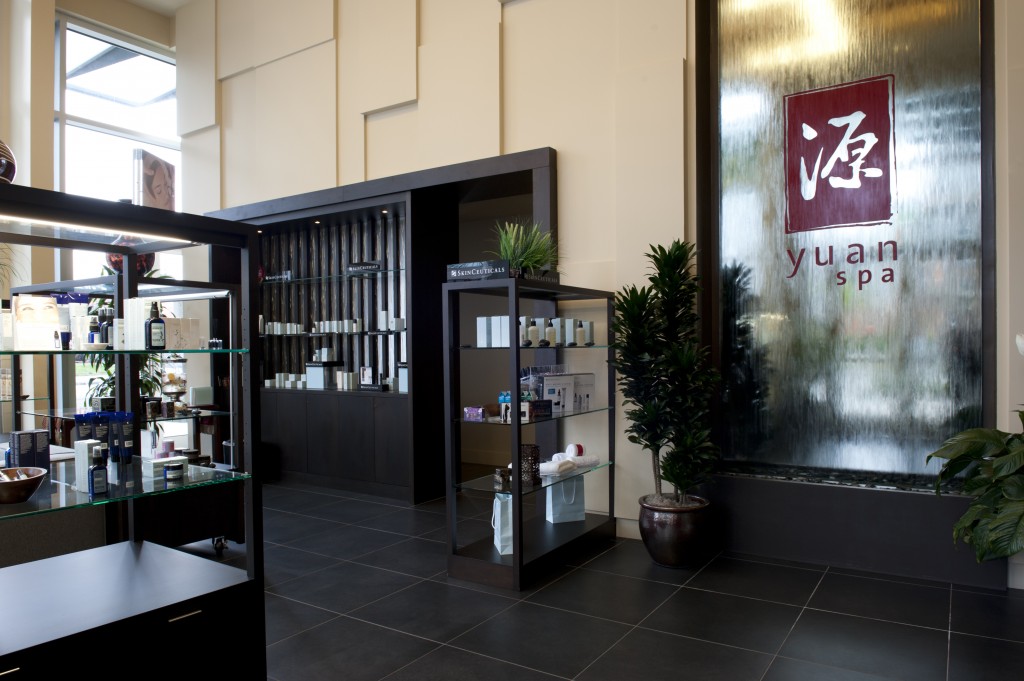 Upon arriving at the Spa, I perused the products available for sale. Who doesn't love stocking up on salon-worthy products and maybe a spa bathrobe? I know I can hardly resist!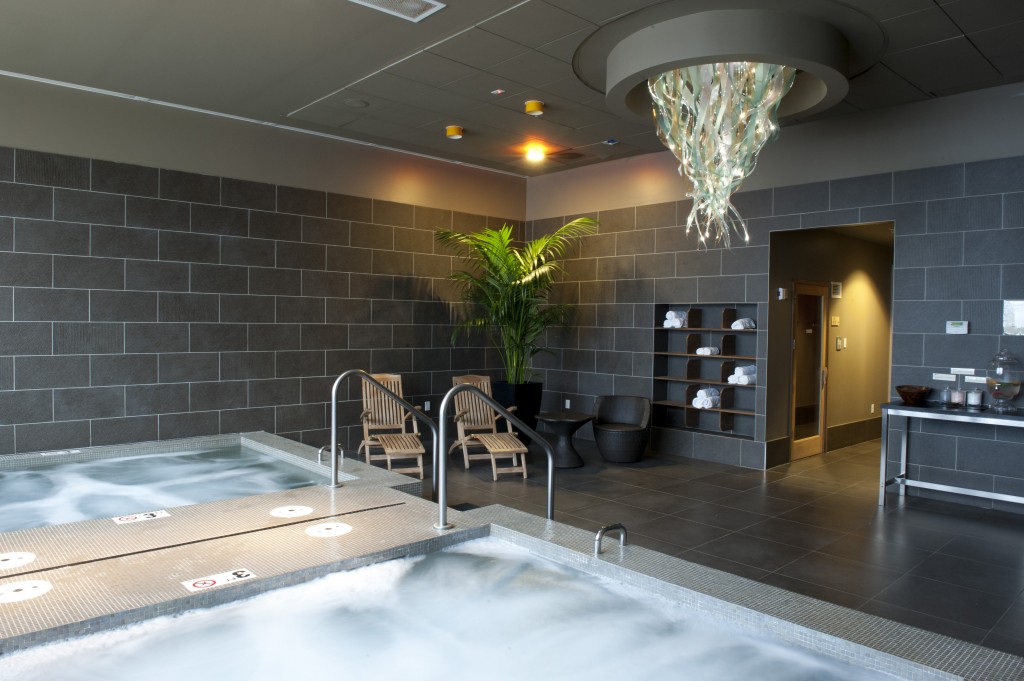 I visited the hydrotherapy portion of the spa. The hydrotherapy experience consists of four parts: Hot Bathing Pool, Eucalyptus Steam Room (with salt scrub), Cedar Sauna Room, and the Cool Sea Salt Bathing Pool. After rinsing off, I immediately dipped my toe in the Hot Bathing Pool and turned on the jets. The pool is 104-degrees and immediately I began to feel relaxed. After spending a few minutes in the hot pool, I stopped to re-hydrate with fresh chilled fruit infused water. I then selected a body polishing salt and entered the Eucalyptus Steam Room. The eucalyptus smell was enchanting and the steam helped open my lungs and pores. It is dark and very steamy inside, so fair warning that if you're a bit claustrophobic like me you may not want to spend a ton of time in there. After the steam room, I hopped over the Cedar Sauna Room, warming up from the inside out. As someone who doesn't like the heat, I'm always amazed at how enjoyable and relaxing saunas are! Lastly, I cooled off in the Cool Sea Salt Bathing Pool to stimulate my circulatory system.
I spent about 8-10 minutes at each stop in the circuit, taking breaks to hydrate as well as sit and relax next to the pools in between stops. In total I spent about an hour at the spa and wasn't hurrying to get through the circuit at all. I left feeling refreshed, rejuvenated and relaxed!

Thanks so much to Yuan Spa for having me. Stop by for the complete spa experience or try any of their other services including hair care, nail services, acupuncture, cupping, and so much more!