Summer Remix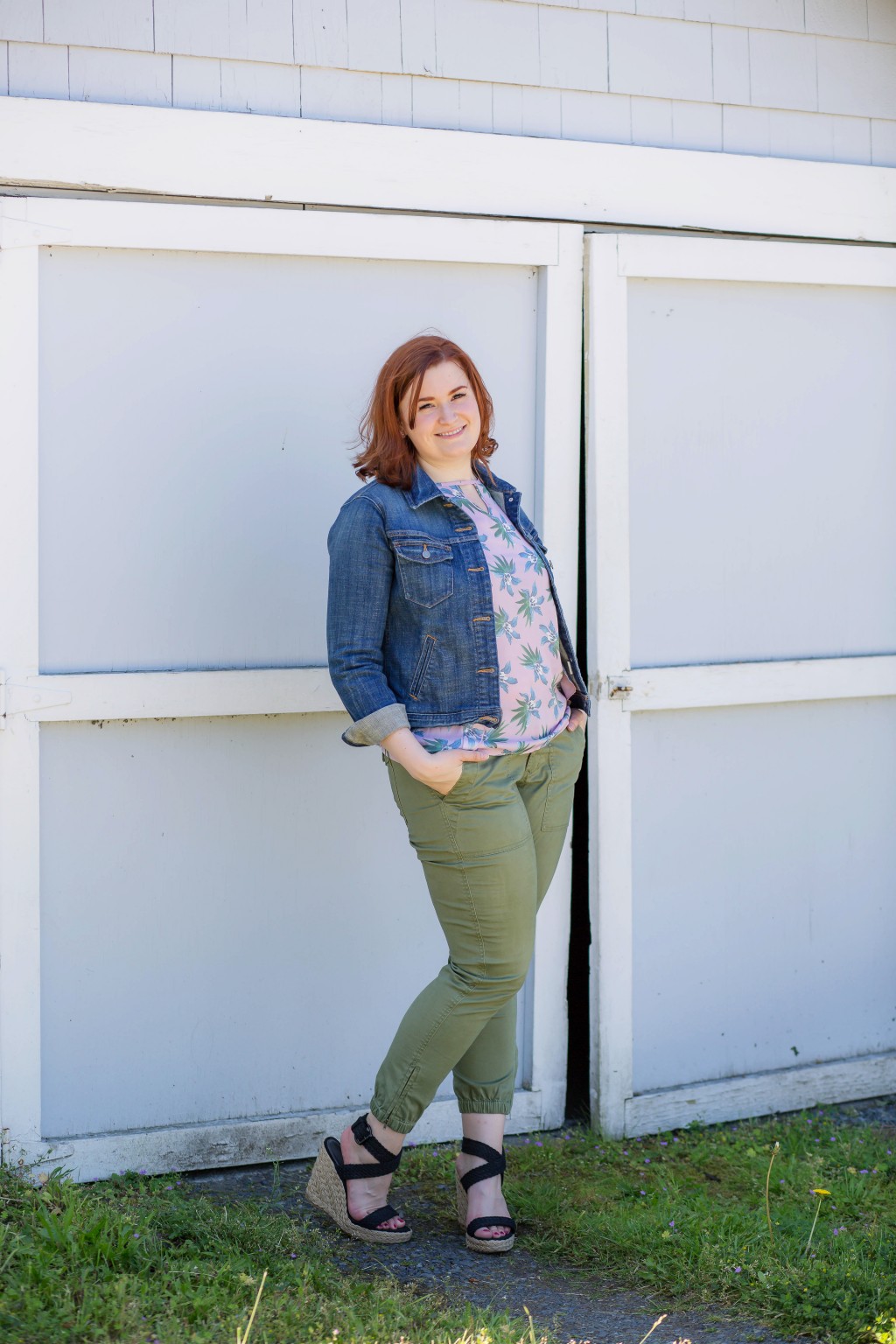 I'm not sure how it happened, but I blinked and it was Monday. Some days the weekends just slip by us, don't they? We spent the weekend in San Francisco visiting old friends, and it was great. One of our friends we haven't seen for over 2 years as he lives in Norway. When he let us know he'd be in town, we had to meet up with him! Overall, we had a pretty low key weekend, did a few touristy things and I hit up Soul Cycle, obviously. I can't wait till our Soul Cycle opens up in Bellevue!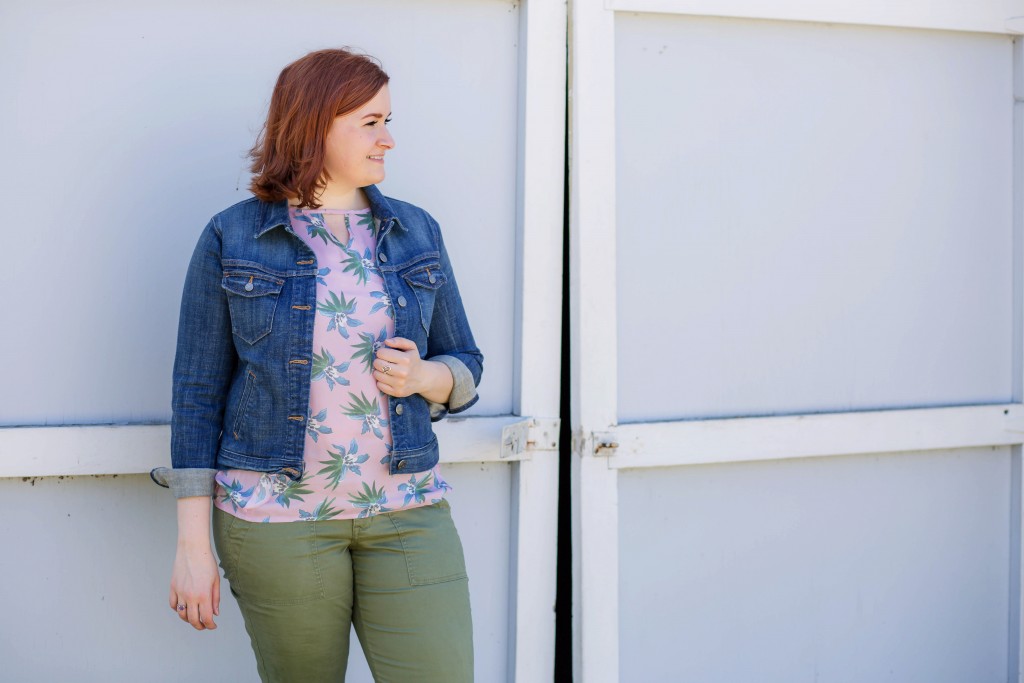 San Francisco totally felt like fall though. I'm grateful we were out of town for the Seattle heat-wave, but I guess I have become more acclimated to warmer temperatures than I thought. I was chilled to the bone. It's amazing that it was 90-degrees in Seattle and a chilly 67-ish in San Francisco.
Despite the shock of the cool weather it was a nice change and a chance to cool off. It got me thinking about fall style – skinny jeans, sweaters, boots, scarves – I can't wait! But until then, I'm remixing some favorites to keep my spending at bay so I can save up for some fall goodies. Priorities, right?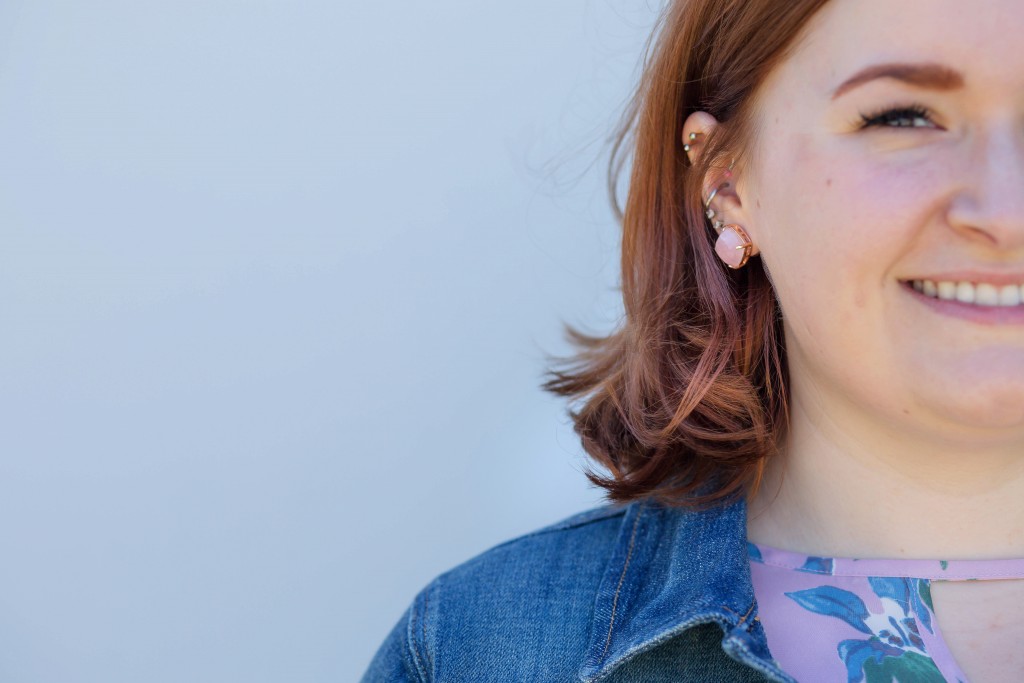 These green ankle pants have really become a staple in my closet, transitioning me from spring to summer seamlessly. They're stretchy in all the right places and I can dress them up or down easily. I was so hesitant purchasing them, but they have become one of my favorites. I'm already eyeing a similar trouser for fall – a bit more brown undertone and a skinny leg will be a perfect addition to my fall wardrobe (or at least that's how I'll justify it). And then my all-time favorite denim jacket, which I've worn too many times to count this summer, was a no-brainer to pair with my favorite ankle pants. Really, how did I miss mixing these together sooner?! This jacket comes in light or dark wash, and can be worn with black denim, polka dot dresses, skirts, neon, and more!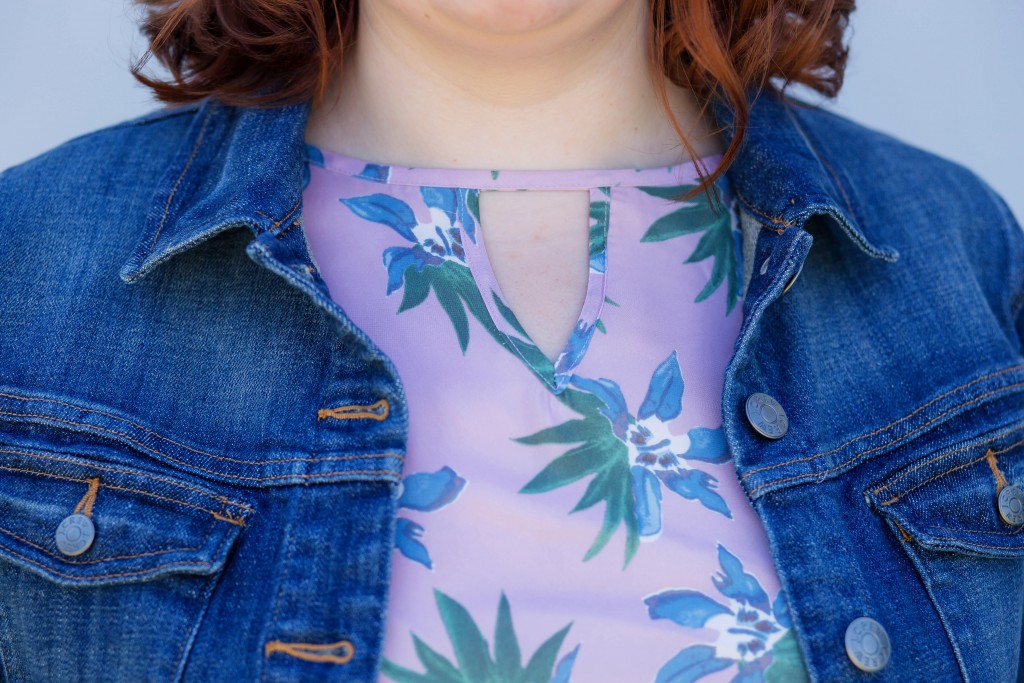 Top – on sale! // Jacket c/o Seattle Premium Outlets // Pants (similar) // Shoes (similar here and here) // Earrings