30 Lessons Learned from 30 Days of Running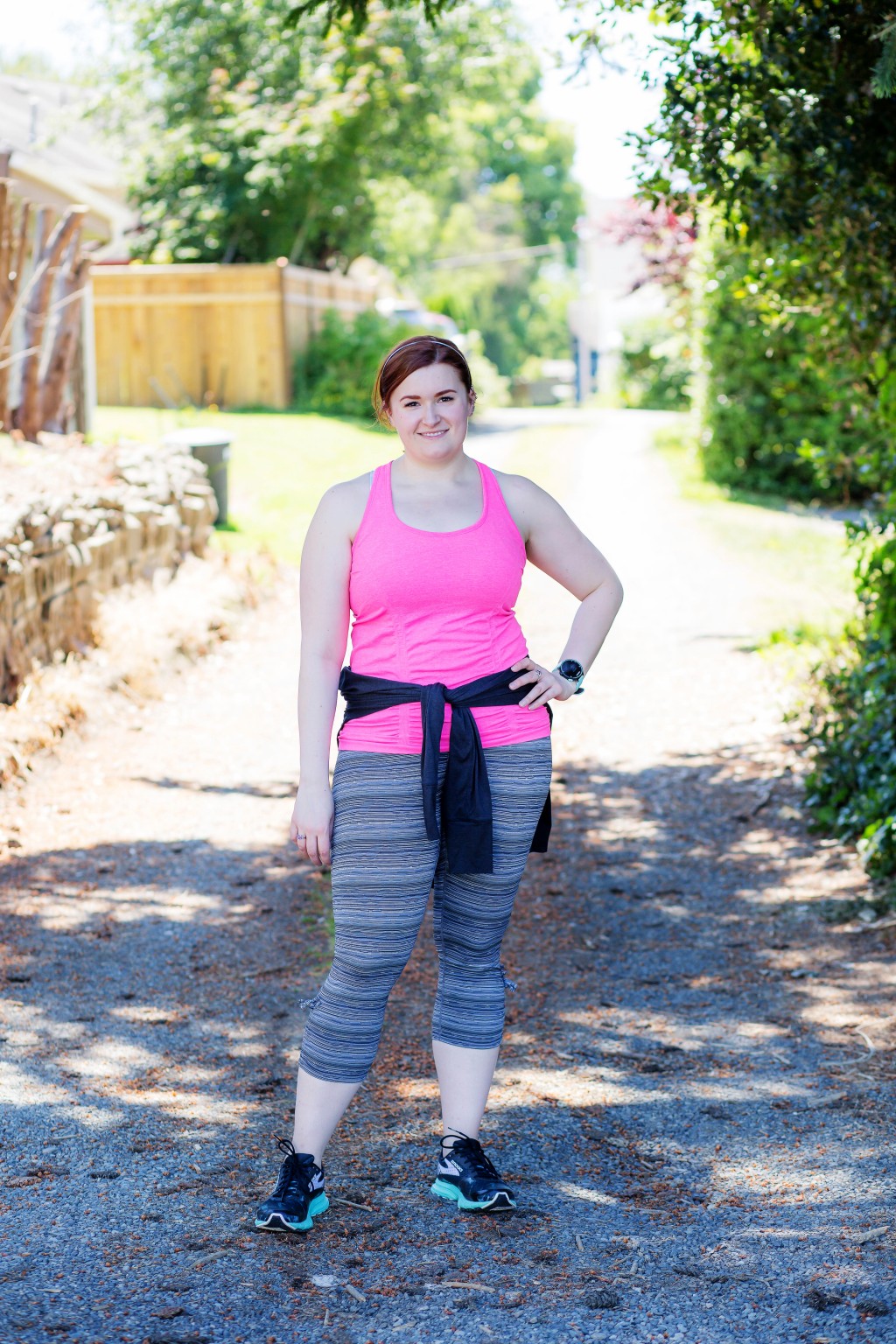 If you follow me on Instagram, you may have seen that I got a little crazy and decided to run for 30 days straight. My entire life I've basically done everything that I can to get out of running so I'm not quite sure what I was thinking! But I did it. And it was awesome and terrible and grueling, but I did it!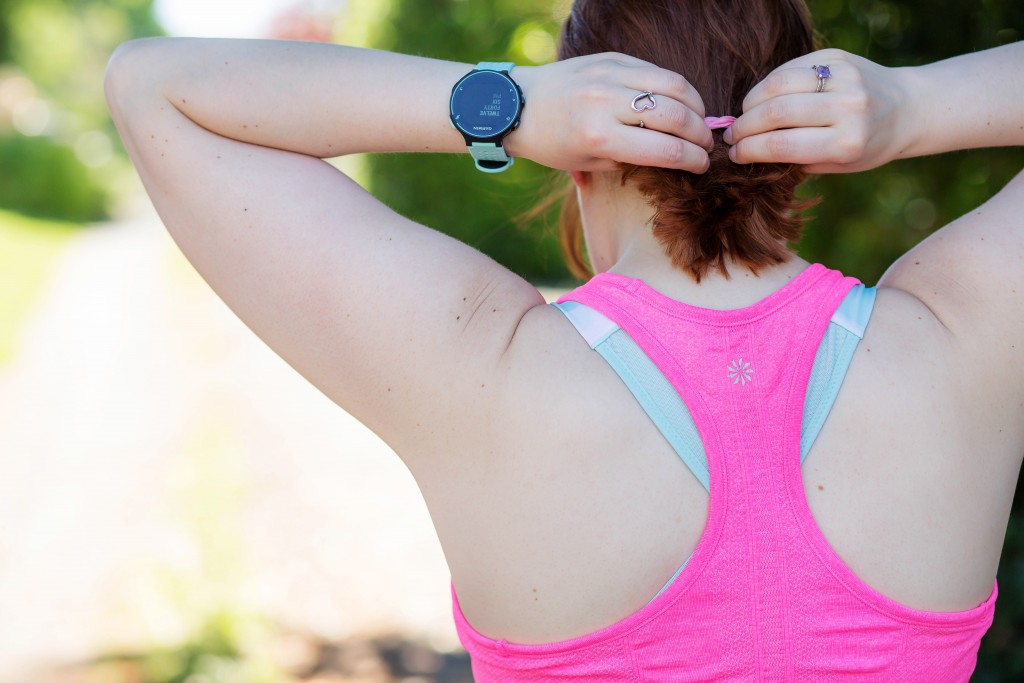 The Run
Everyday for 30 days I ran for 22 minutes.  It consisted of a 1-minute warm-up and 1-minute cool-down, and 4 repetitions of the following cadence:
2 minutes @ 60% HR
2 minutes @ 70% HR
1 minute @ 80% HR
I never focused on distance. Because it was based on my heart rate and I'm new to running (besides my brief stint as a basketball player in high school), in total this was only 1.5-2 miles. By focusing on my heart rate I was able to optimize the 22-minutes that I was running.
I made all of my runs except for 2 – one because it was over 100-degrees in Texas and the other because I had to do some Nordstrom Anniversary Pre-Sale shopping – priorities, am I right? However, one day I did two runs, so basically I only missed one!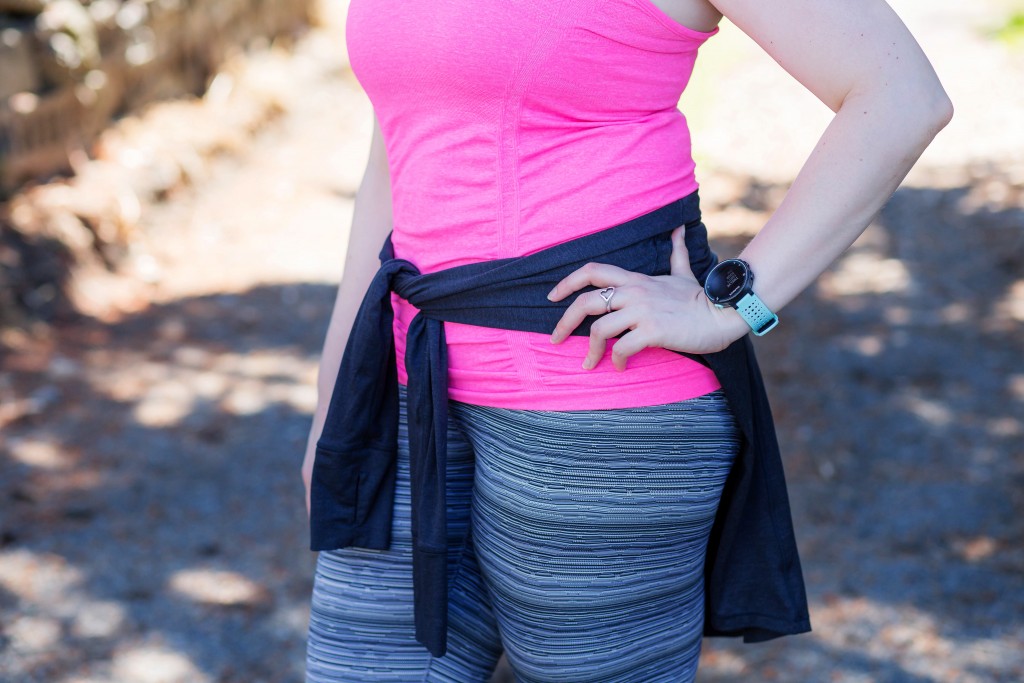 The Learnings
Just like anything in life, you learn something along the way, especially if you're doing something you hate! In 30 days of running I learned something new everyday about myself, about running, about achievement.
Getting started is the hardest part. The first run is the worst.
If it's important to you, you'll make time.
Listen to your body. Know the difference between soreness and injury.
Subsequently, take care of your body. If you're injured STOP running and get it fixed!
Stretching is imperative. It's easy to forget to stretch, but it's critical for maintaining your fitness level.
Don't compare yourself to others on the trail. There were many times that I'd see another runner, a cyclist, or a roller blader and become self conscious about my form or my pace. Then I realized they're only seeing me for a few seconds, they have no idea where I'm at in my interval and they're probably focused on their own workout.
Running SUCKS. I hated every minute of running.
But it will get better. I still hated every second of those 22-minutes, but they became more bearable over time.
Runner's high is real.
It's all about a good bra. An unsupportive bra can make you super uncomfortable, so get one that will hold the girls in.
Invest in the right shoes. Seriously, get fitted for shoes based on how you run and get what feels right, it will change your world. I love the Launch 3, Ghost 9, and Adrenaline GTS 16.
It gets things moving. If you've never run and don't know what I'm talking about, here's a quick recap.
You'll think you can't keep going, but you can. Just like in life, things will get tough, but keep going.
Just because you're fit and athletic in one sport or workout type, doesn't mean you're fit in another.
Your body is amazing. And can do amazing things. Trust that your legs can carry you.
You'll learn interesting things about your friend/significant other/running partner. I had no idea Jon was an incredible sprinter.
There will always be someone better.
Always show up, even on your worst day.
Every run is different. Some days my legs felt like lead, other days I amazed myself at how much quicker or easier the run felt.
Early morning runs are the best. I only got to do one early morning run around 6am, but it was magical. The sun was rising, the birds were chirpring, the temps were cool, and the trail was quiet.
Running in silence with the world is a great way to connect with nature and your thoughts.
You can't give 100%, 100% of the time. It sucks, but it's the truth.
Learn the difference between giving up and being physically unable.
Sometimes you have to coach yourself through it. Many days I'd find myself muttering under my breath, just 20 more seconds in this interval, you can do it Kate.
Anyone can run. Maybe it starts as more of a fast walk, then a trot, then a jog, but you'll get there.
It doesn't have to be a long run to get the benefits.
Get up and show up. You won't regret it. 
Not being good at something is frustrating. Running was incredibly frustrating for me on a personal level because I wasn't good at it, so I struggled with it. That frustration made me want to keep going and get better.
Accomplishing what you set your mind to you is an incredible feeling.
Achieving something you didn't think you were capable of is even better.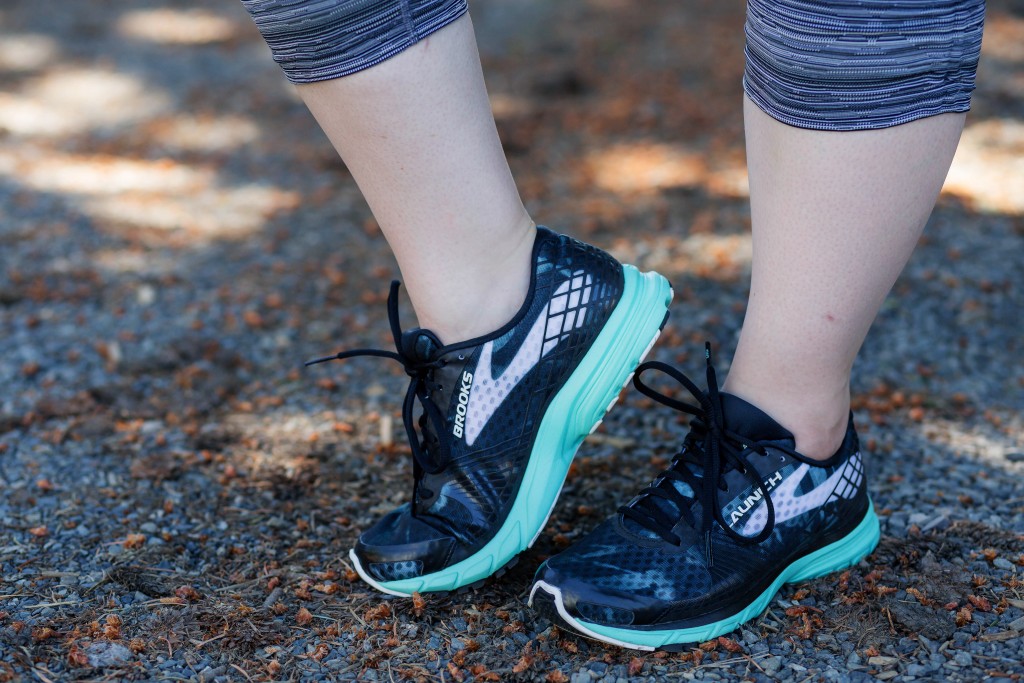 The Future
Where do I go from here? I never thought I'd say this, but I want to keep running. I added in these runs on top of my already packed 7-day/week workout schedule, so I don't want to run as frequently, but I did enjoy the new experience and challenge it brought into my life. I can easily see myself adding running in while I travel for work as it's more conducive to scheduling than finding a new studio to workout at. I can also see myself adding a quick run in on the weekends, especially in the summer!
Towards the end of my 30 days, I did start to experience pain, resulting in injury – oops! My right calf is essentially in a constant cramp and I have to get the adhesions massaged out. It's painful but getting better, so I've been benched from running for now, but I will be back!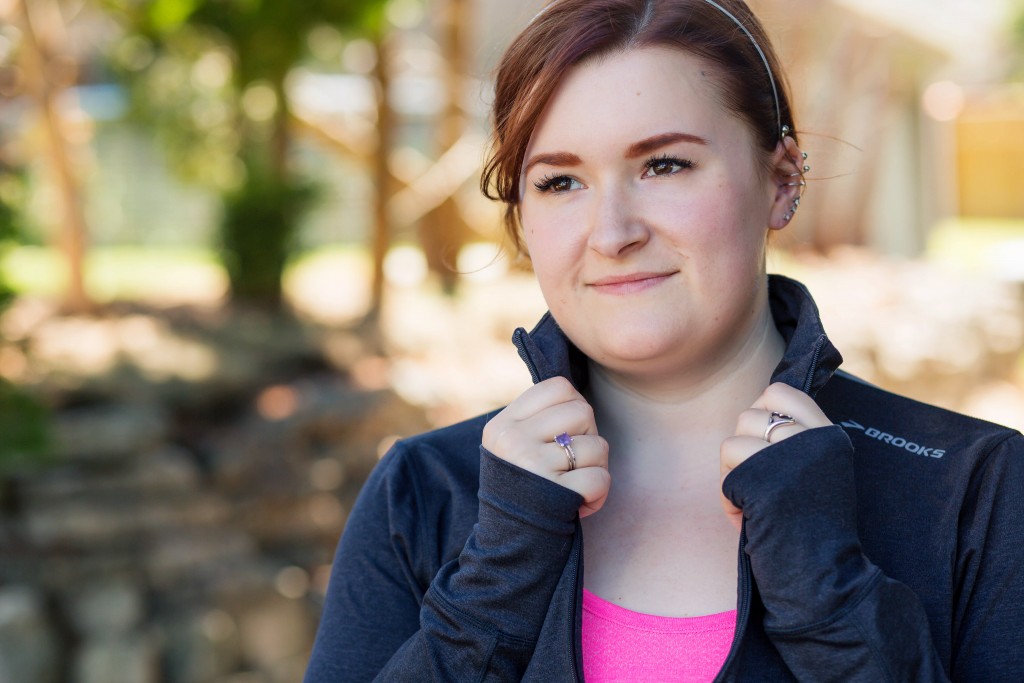 Sweatshirt // Tank // Bra c/o Brooks Running // Capris (similar) // Shoes c/o Brooks Running // Watch