Florals & Stripes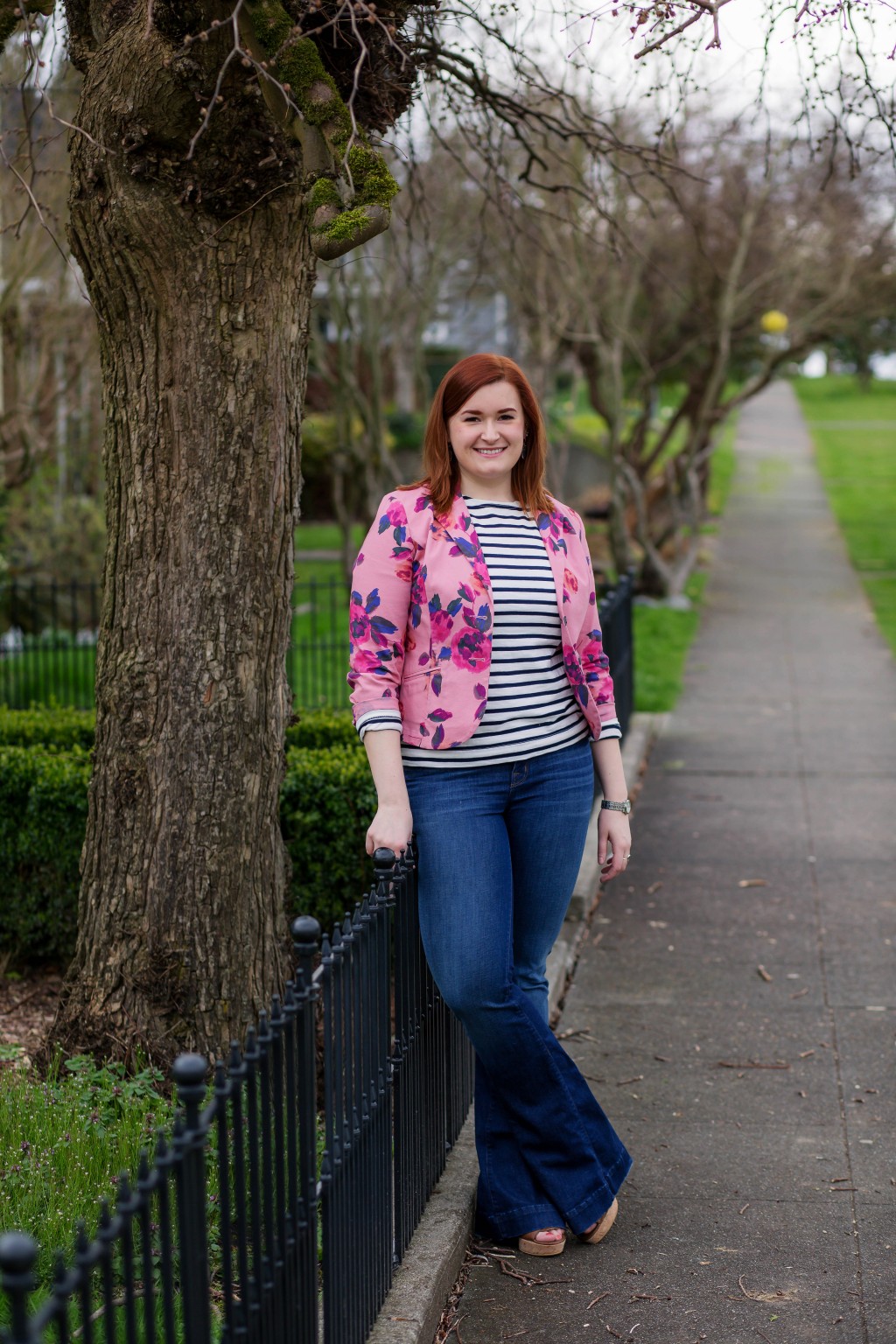 I'm not going to lie – the moment flared denim came back in style I squealed like a 13-year old. Coincidentally, that's probably the last time I wore flared denim in recent years. Not only are they leg-lengthening, but they just make me feel so much more powerful than regular bootcut or skinny jeans. I'm not sure what it is about flares but, at least for me, they are an incredible confidence booster!
I nabbed these flares at the Nordstrom Anniversary Sale last summer. I was hesitant to spend the money on them – they were a little bit more than I'd pay for a "trend" piece, but I don't regret it! They've taken me seamlessly between seasons, from work and to events.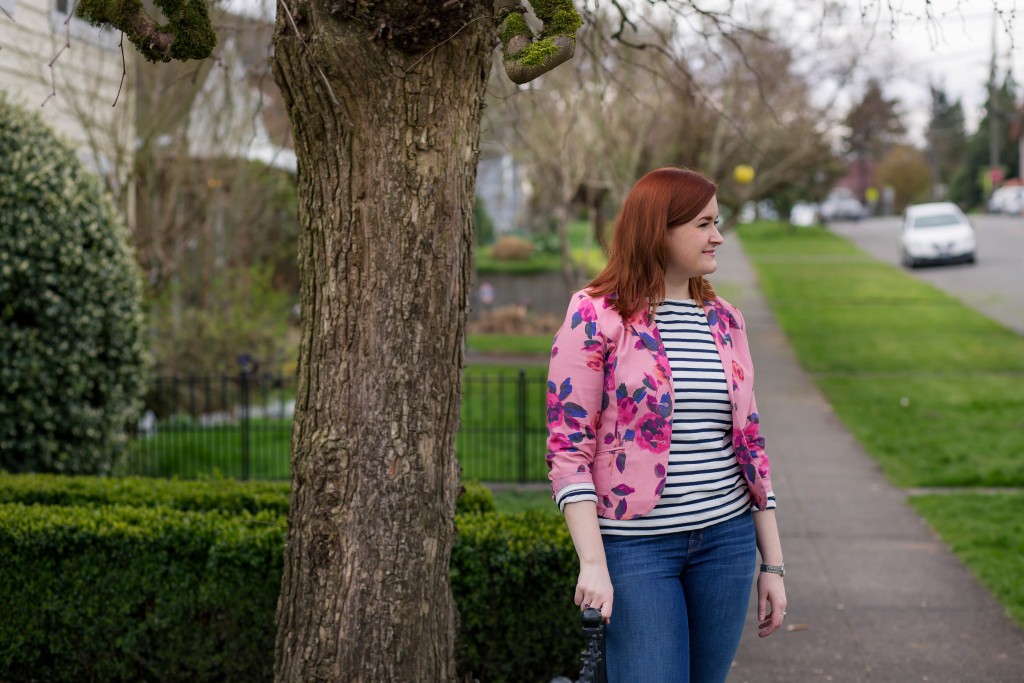 In my mind, spring and summer fashion isn't complete without denim. Whether it be a jean jacket, chambray shirt, or denim shorts/capris/pants, there is just something so fresh and crisp about jeans combined with colors and patterns that represent the bright and happy seasons of spring and summer.
Nothing quite says bright and happy spring patterns like a floral print blazer and a striped-nautical inspired top. Putting the two together for a pattern mixing extravaganza is a no-brainer to me. I've been obsessed with this outfit and I'm not going to lie, I probably wear it once a week!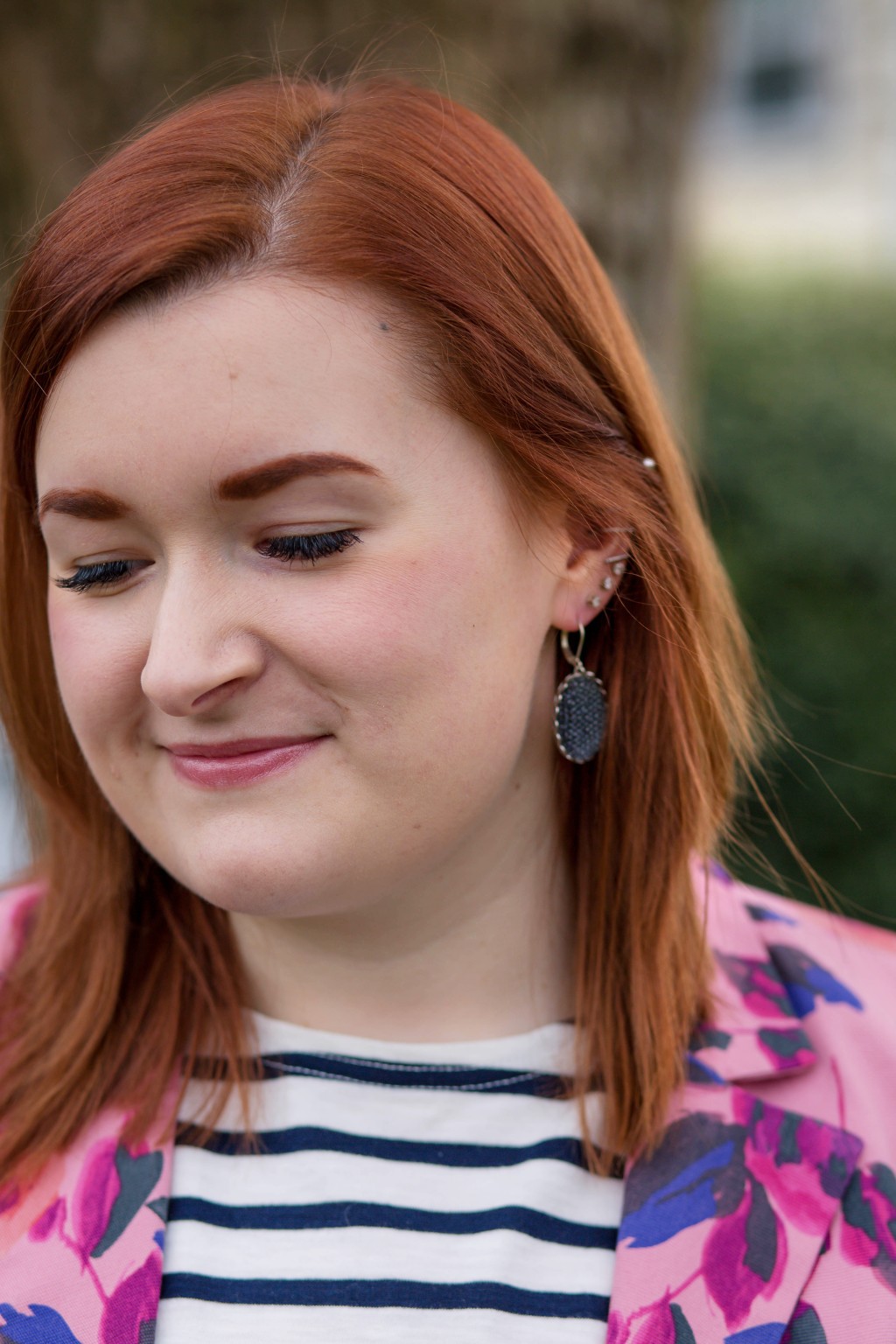 Top (similar) // Jacket (similar) via Poshmark // Jeans (similar) // Earrings (similar) // Watch // Shoes
If you haven't downloaded the Poshmark app yet, get going! Enter code HUCCP for a $5 credit! And don't forget to shop my closet!
Shop my favorite flares below!
[klapford-shopstyle listId="46519192″]