Springtime Strength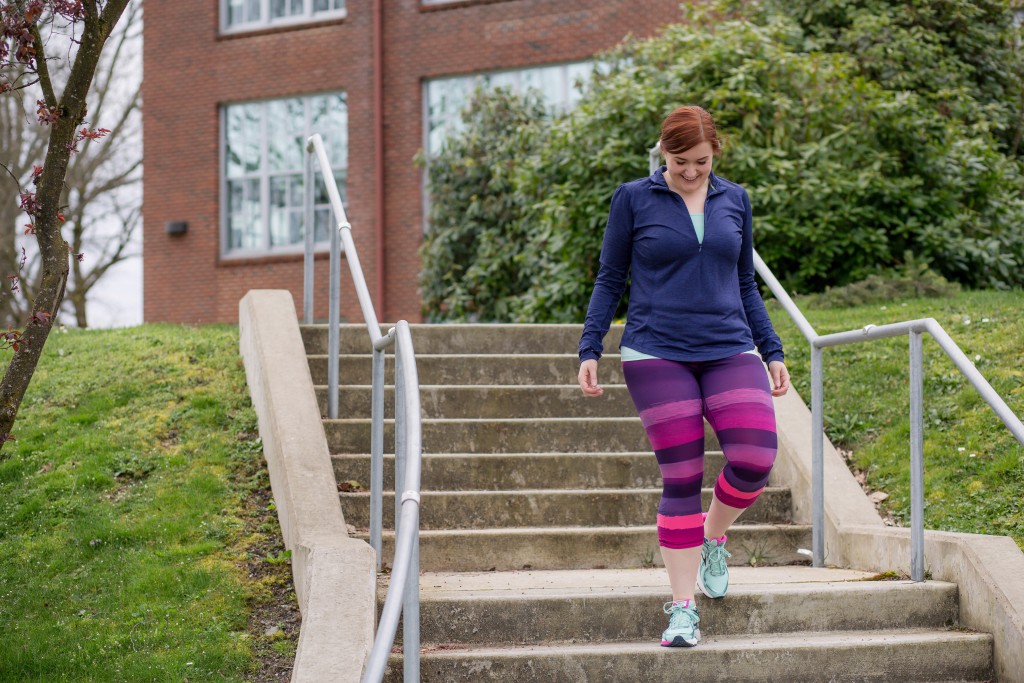 The transition from winter to spring is so refreshing! The short, cold, and dark days almost overnight become light and grow ever more warm. Flowers bloom and birds chirp. It's all so lovely! But I'm sure you all know how spring works!
When nature is transitioning seasons, the wardrobe naturally shifts as well. As is the case with regular clothes, my workout clothes change as well. I go from darker colors and long leggings to capris in bright colors and fun prints.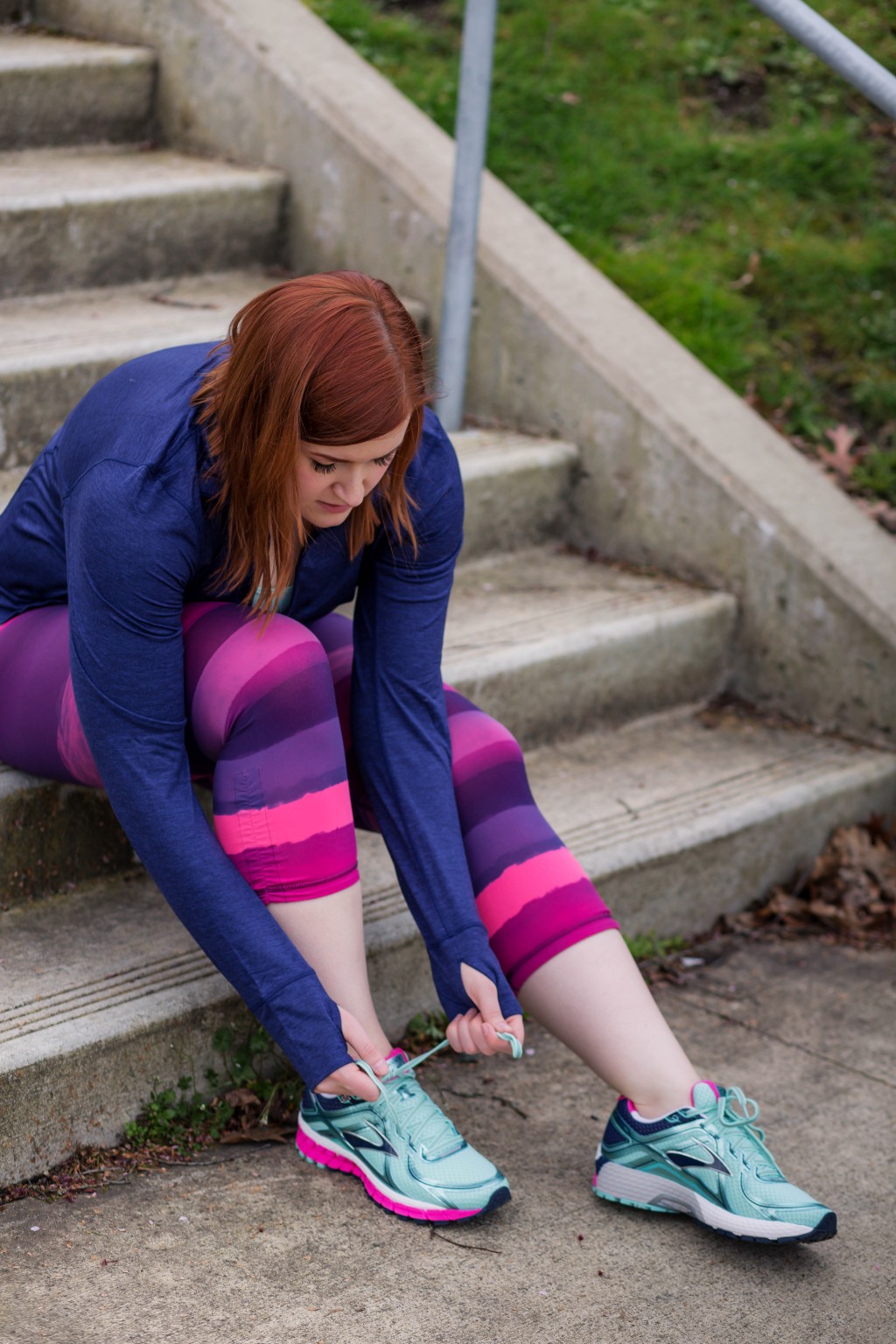 A few weeks ago I attended the launch of Brooks Running Spring Collection and I immediately fell in love with these pink, purple, and navy capris. They remind me of a watercolor painting! They seamlessly take me from errands to barre class to Zumba and – wait for it – running! I may have lost my mind but while I'm in Florida and Texas for work this month I'm going to try running. I even love the cut of these so much I grabbed them in black too!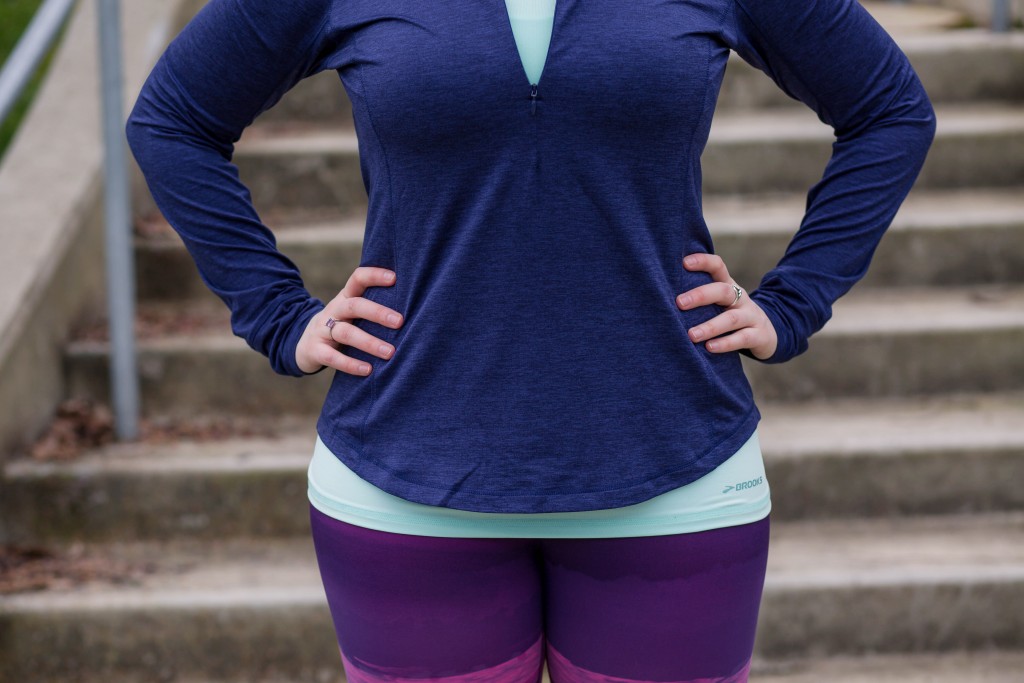 As I embark on my running journey, what tips do you have? I recently got a Garmin Forerunner 235 to monitor my heart rate not only with running but in other activities as well. (PS – it matches perfectly with this outfit).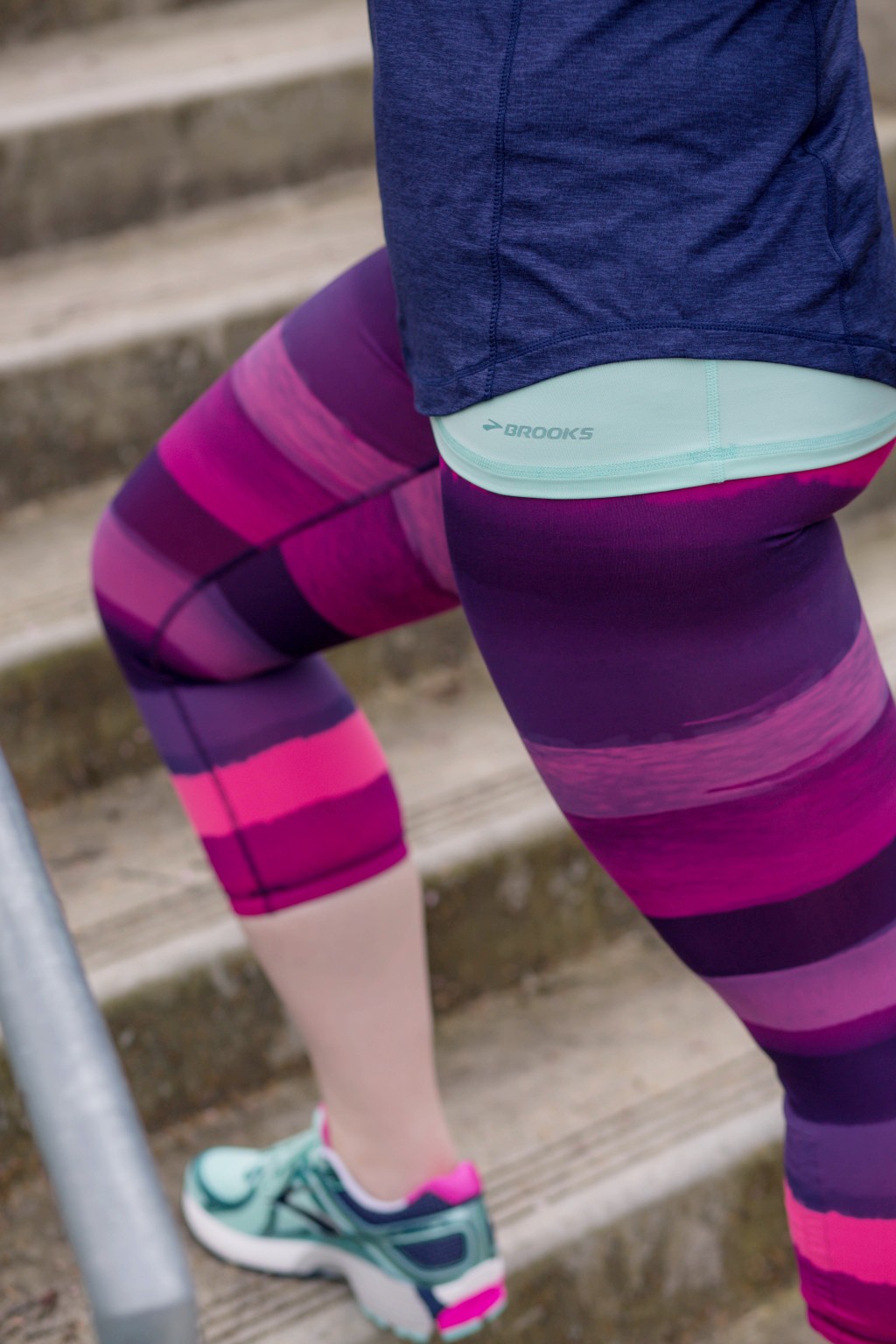 Top // Sweatshirt // Sports Bra // Pants // Shoes
Courtesy of Brooks Running
[klapford-shopstyle listId="46472035″]