Spring Green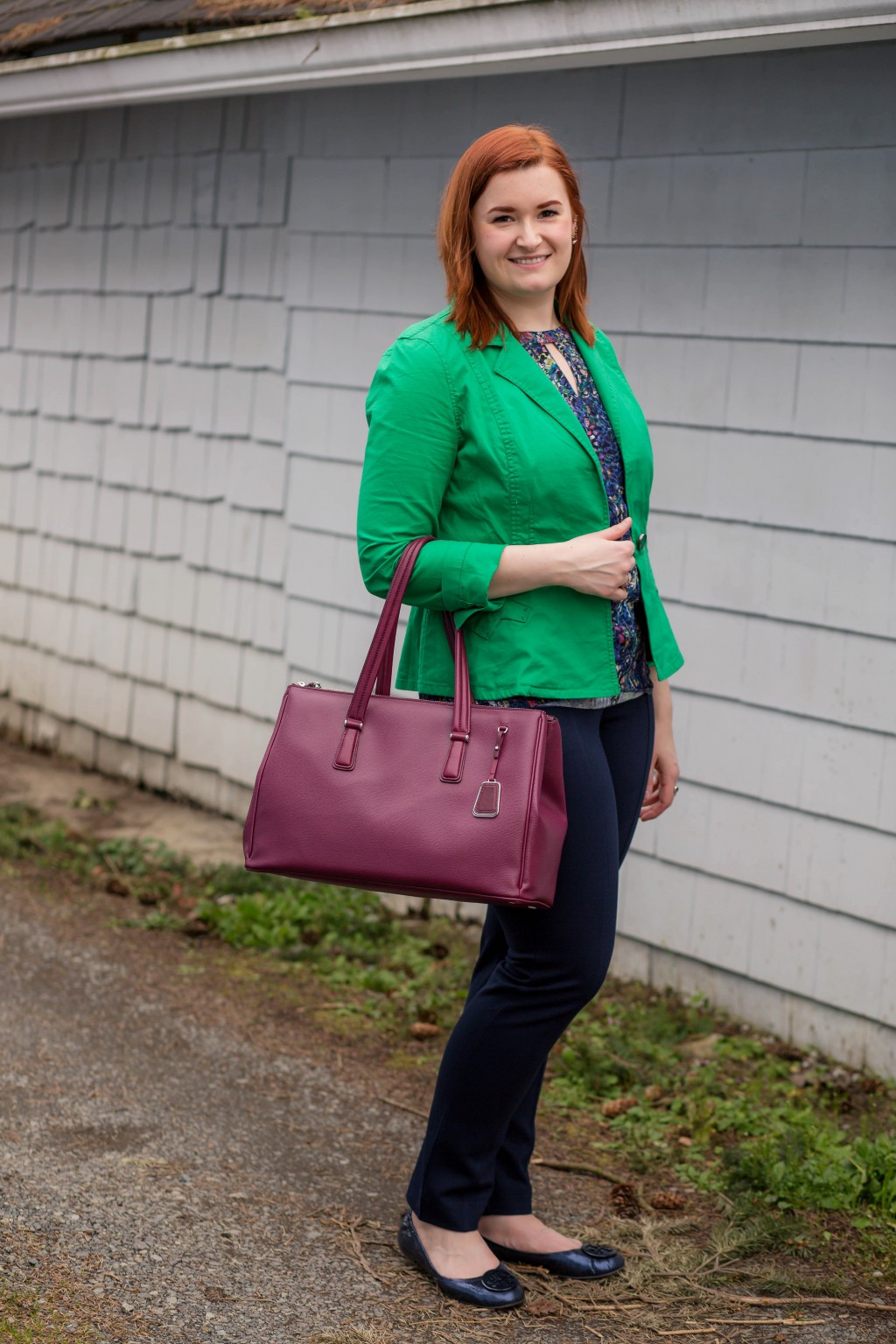 An integral part of my work wardrobe is the blazer. Last year I started building up my blazer collection and I couldn't be happier! Whether patterned, cropped, or bright and colorful, I am always looking for that next blazer to add to my collection, and I found the perfect lightweight, happy-colored blazer for my spring wardrobe in the Cabi Verde Jacket. So fresh. Plus, blazers make me feel pretty powerful when paired with the right slacks. Confidence in the office is always a good accessory!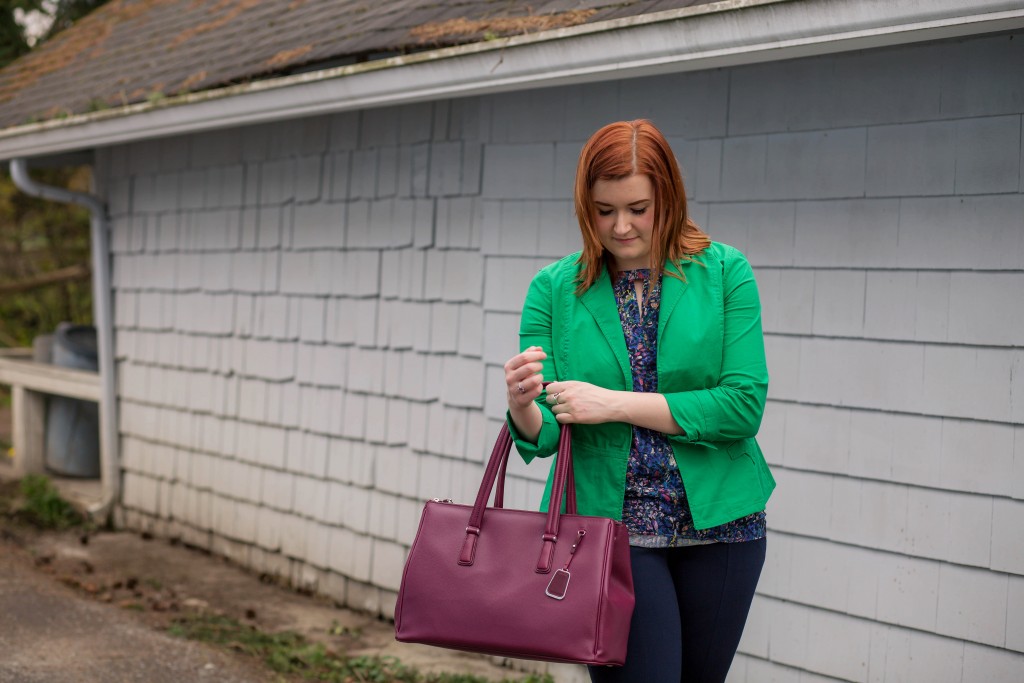 This blazer has actually been a life-saver in Florida (where I'm currently located). It's pretty humid here, but this jacket is completely breathable and lightweight so that it's comfortable even in the heat. Plus the pockets, which look deceivingly small, are actually huge! Big enough to fit my iPhone 6+. For those of you with the "phablet," you know how crucial it is to find big enough pockets in jackets!
If you want to get your hands on this jacket (or these trousers), let me know! I'll get you in touch with my amazing Cabi Stylist, Pam!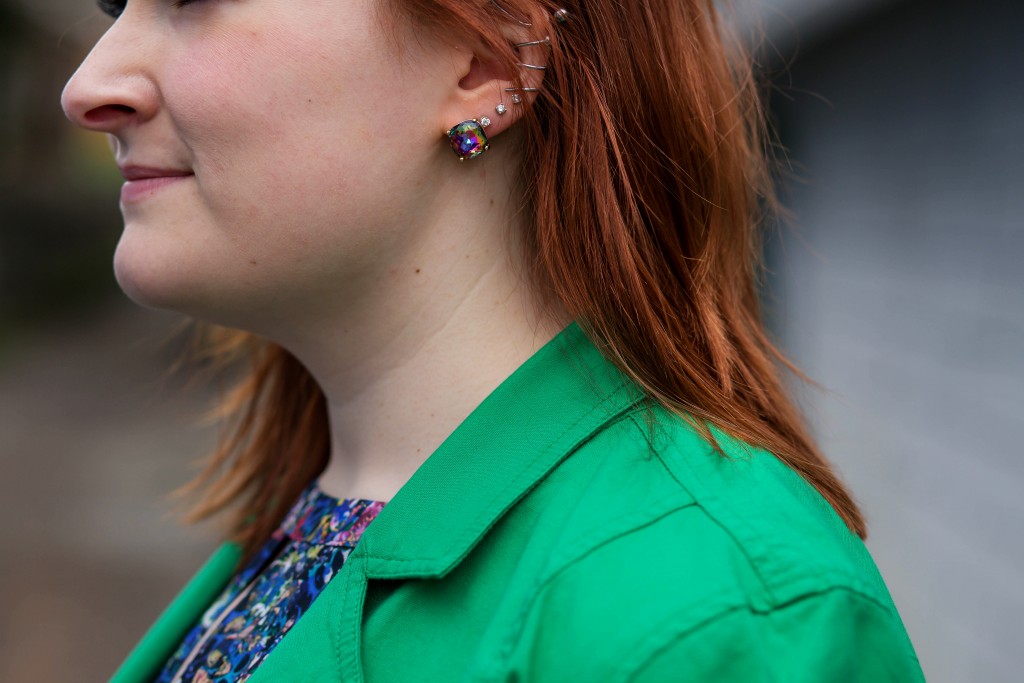 Jacket // Top (similar) // Pants // Shoes // Earrings // Bag
Shop more green blazers here:
[klapford-shopstyle listId="46471852″]