Fancy Pants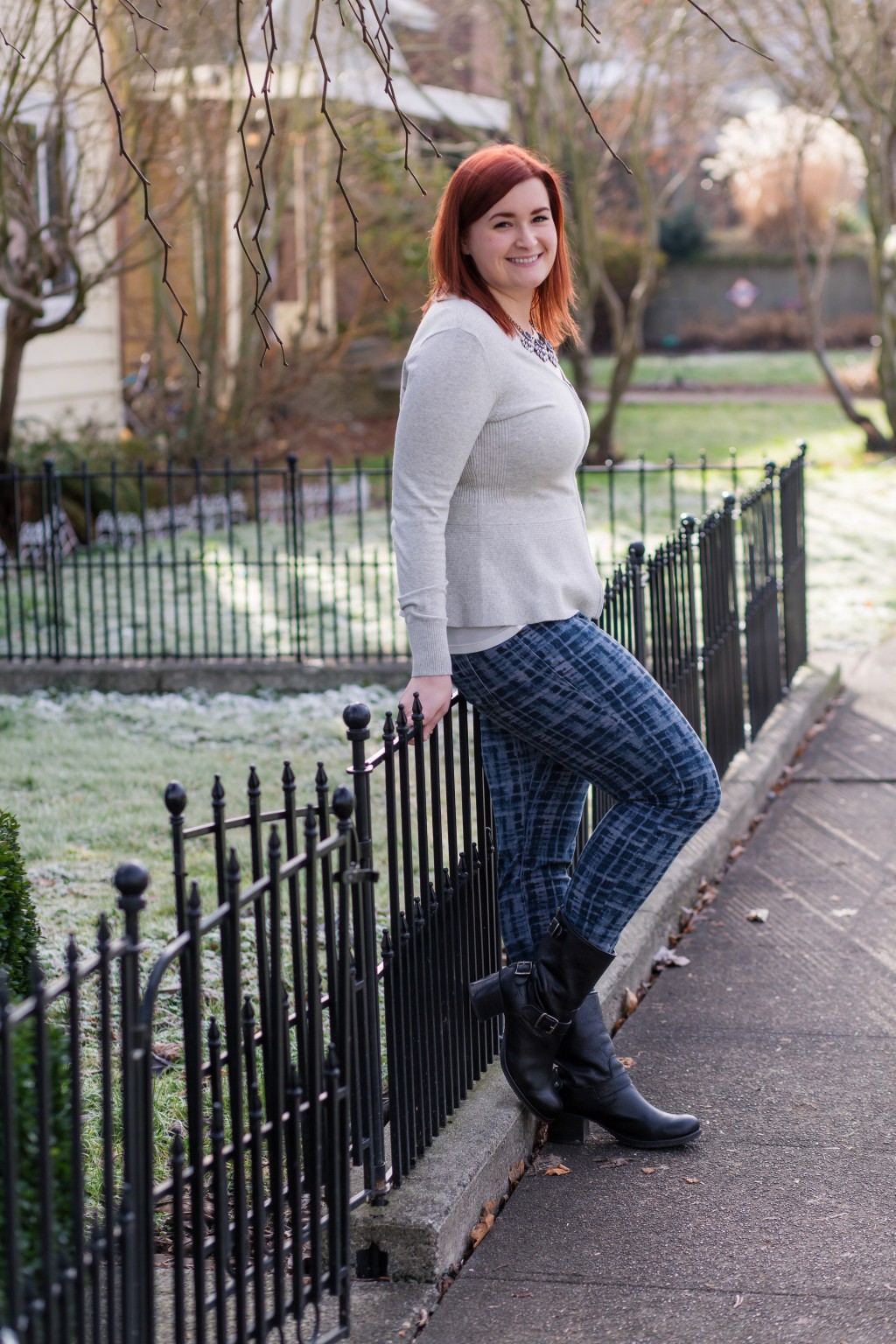 It's no secret to my workout buddies, but I am obsessed with printed leggings and capris, so much so that my nickname is "Sassy Pants" or "Fancy Pants". Slowly but surely, my love affair with printed pants in the gym is slowly working its way into my daily non-workout wardrobe.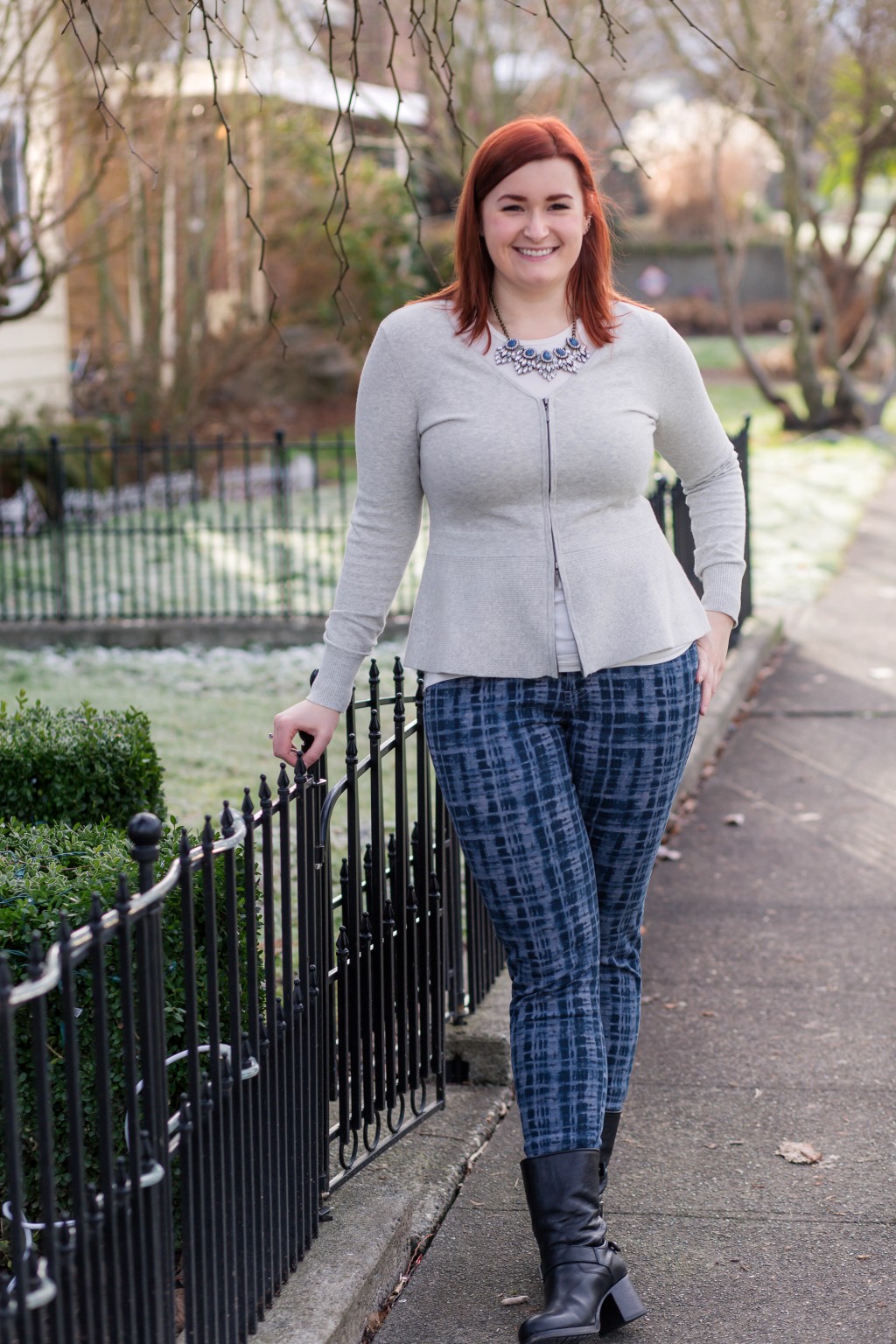 To be honest, I was totally apprehensive about these plaid grid pants. My initial thought was that this pair of denim would make my thighs look huge and I'd be self conscious in them. What a ridiculous thought! I wear crazy printed spandex every day of the week and shake my booty in Zumba class without a second thought as to how big my thighs or butt may look. Why should it matter now? Casting my fears aside and realizing that these are denim and therefore thicker and more comfortable for casual Friday or a weekend outing, I splurged on them!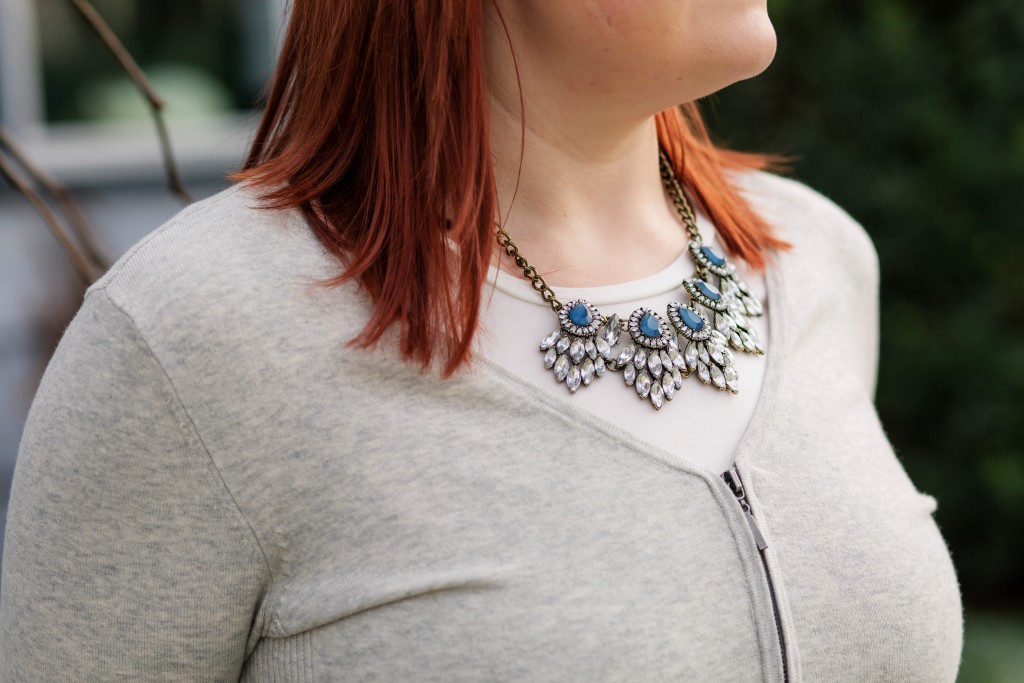 But it turns out styling these plaid bad boys was a little bit tougher than I anticipated! For winter, I love this neutral silver-blue-gray theme. It kind of matches the frosty season and the nip in the air, don't you think? I'm excited to style these with brighter colors for a spring/summer feel in the coming months!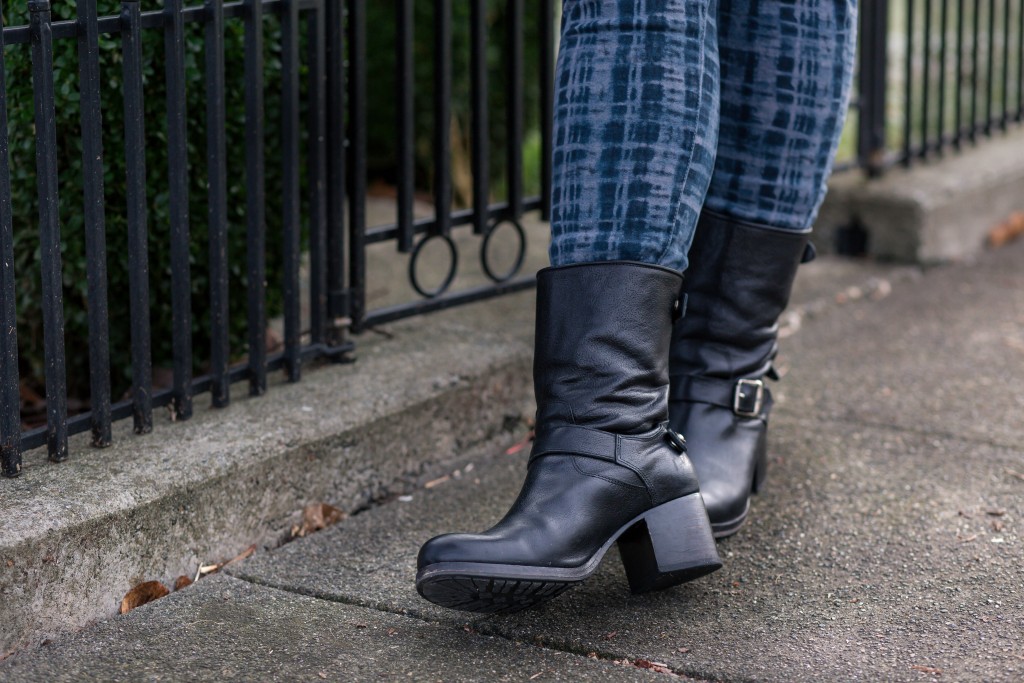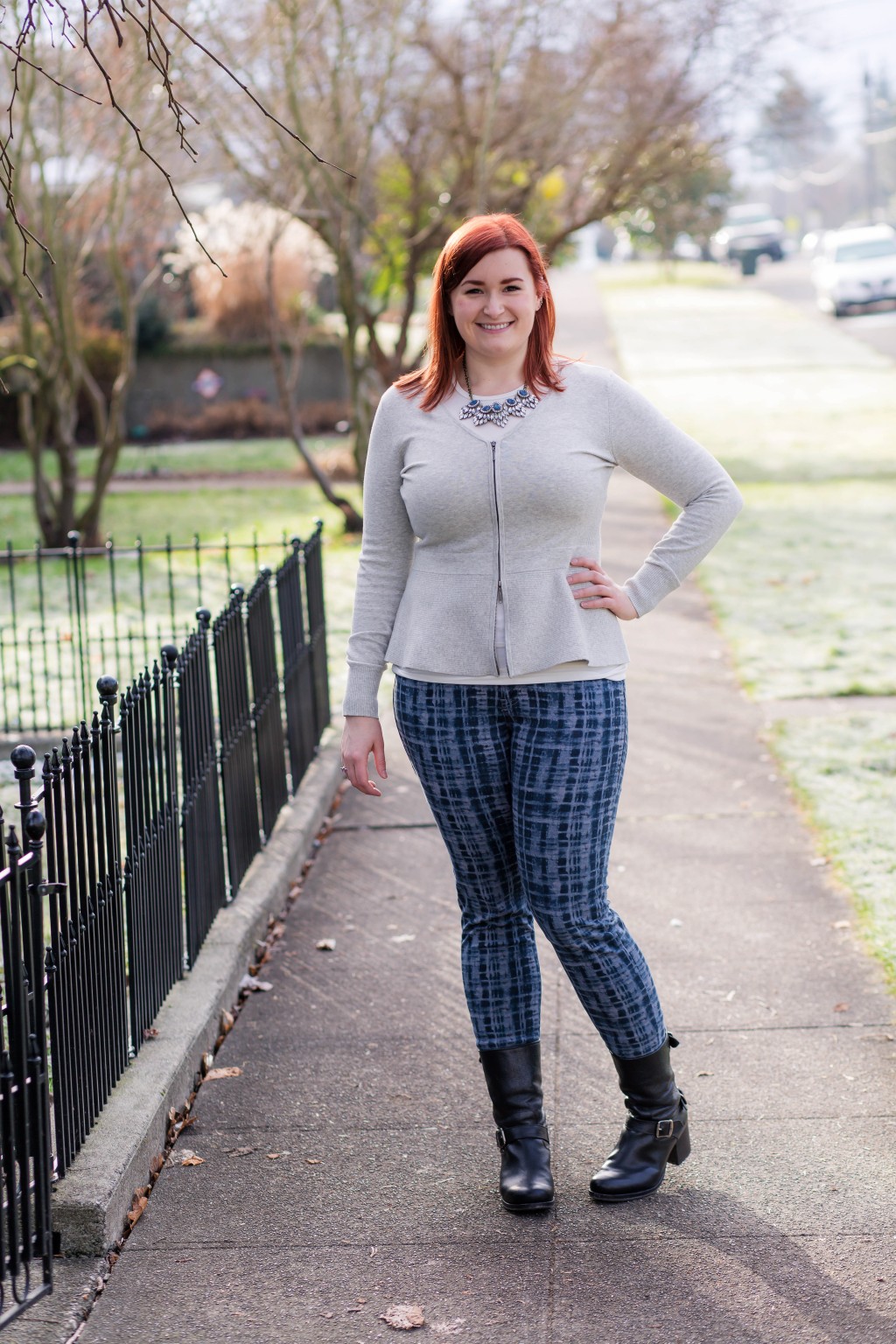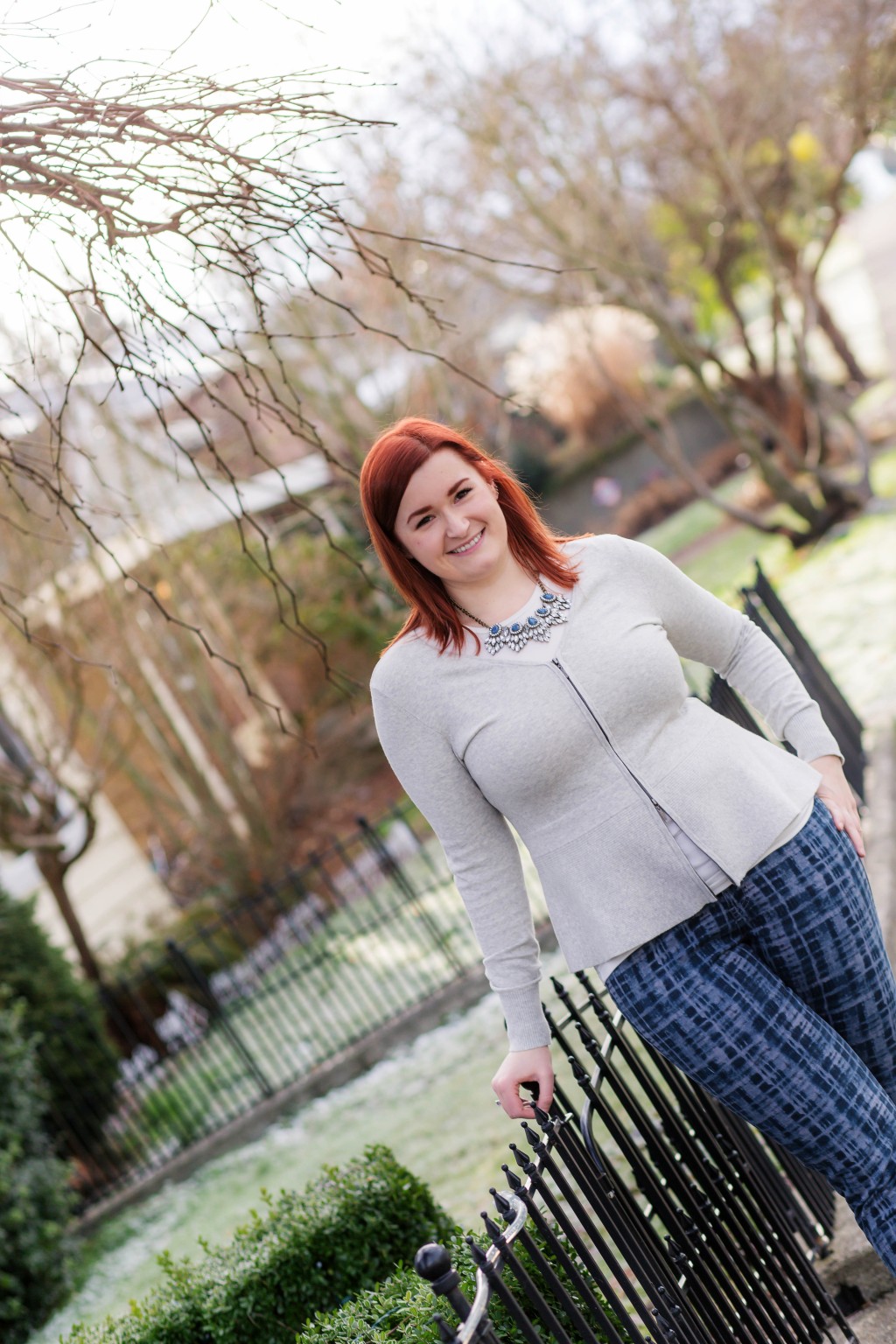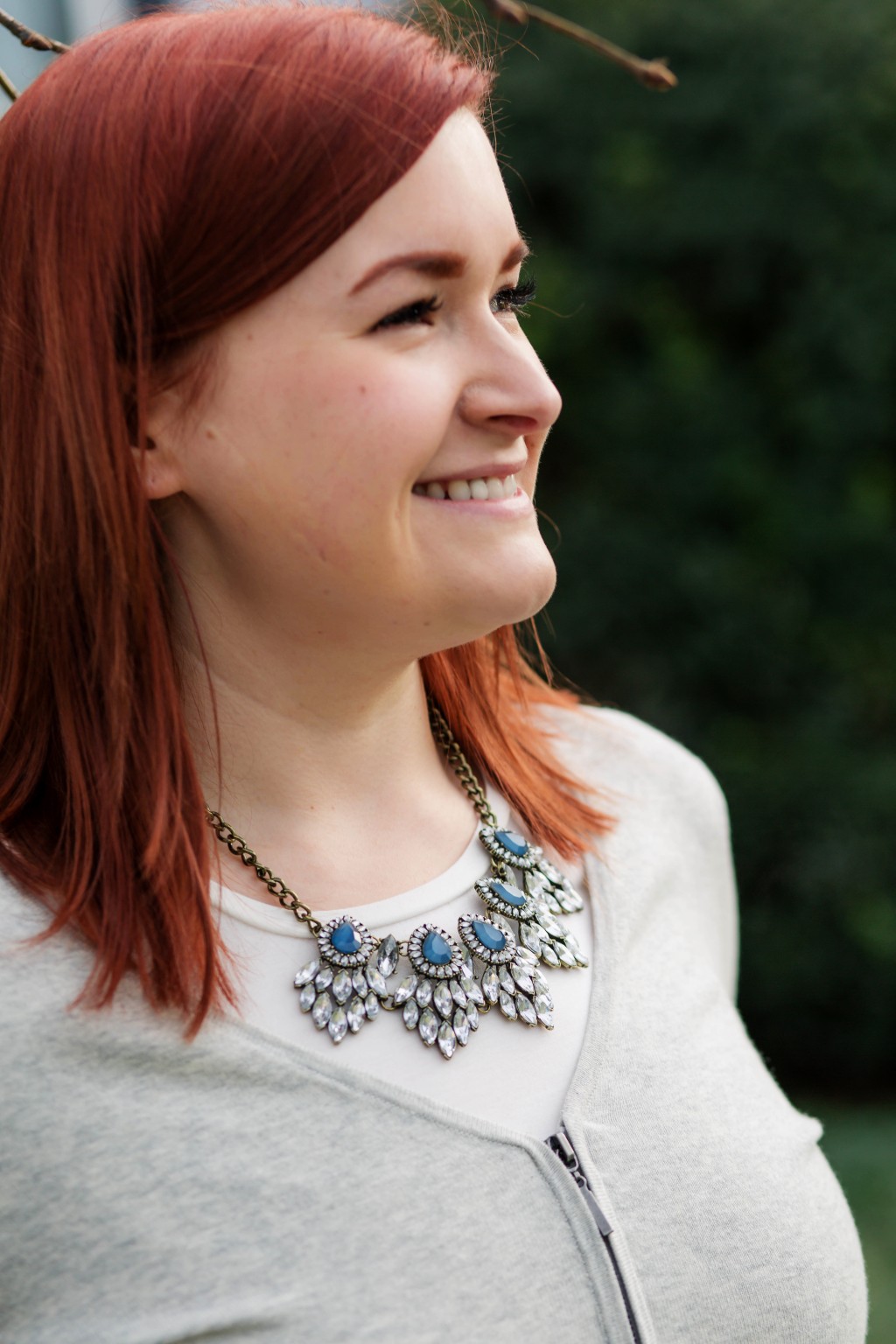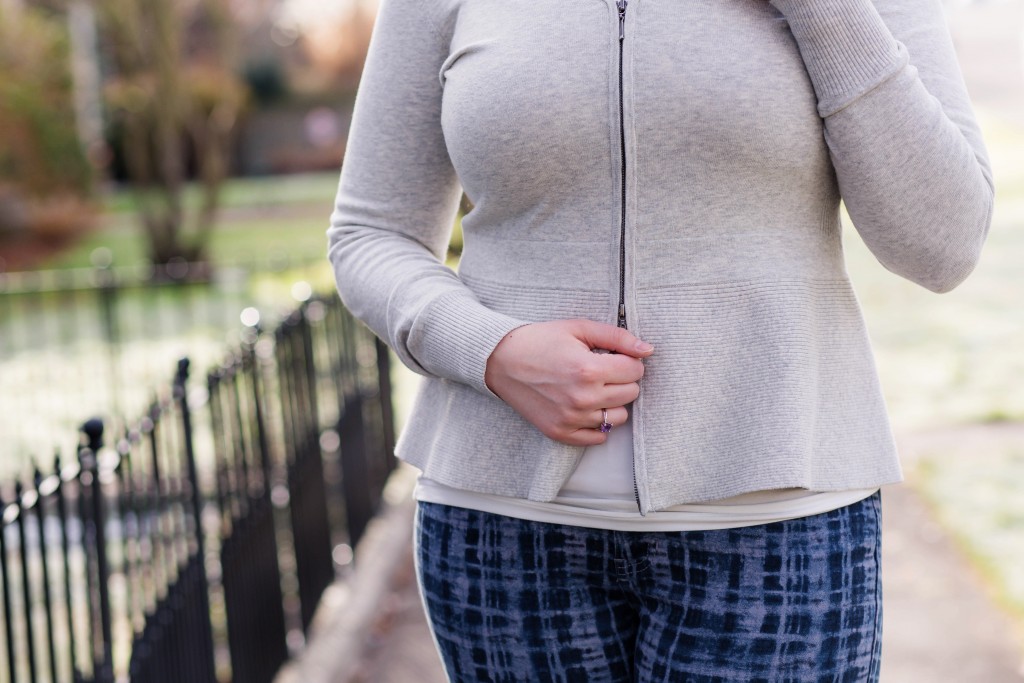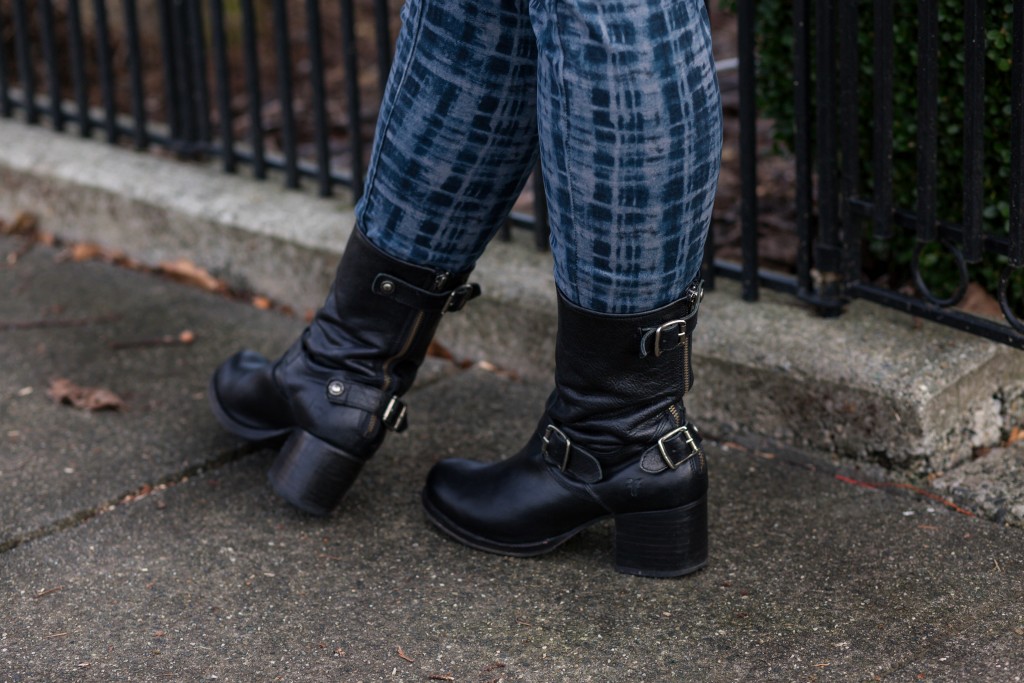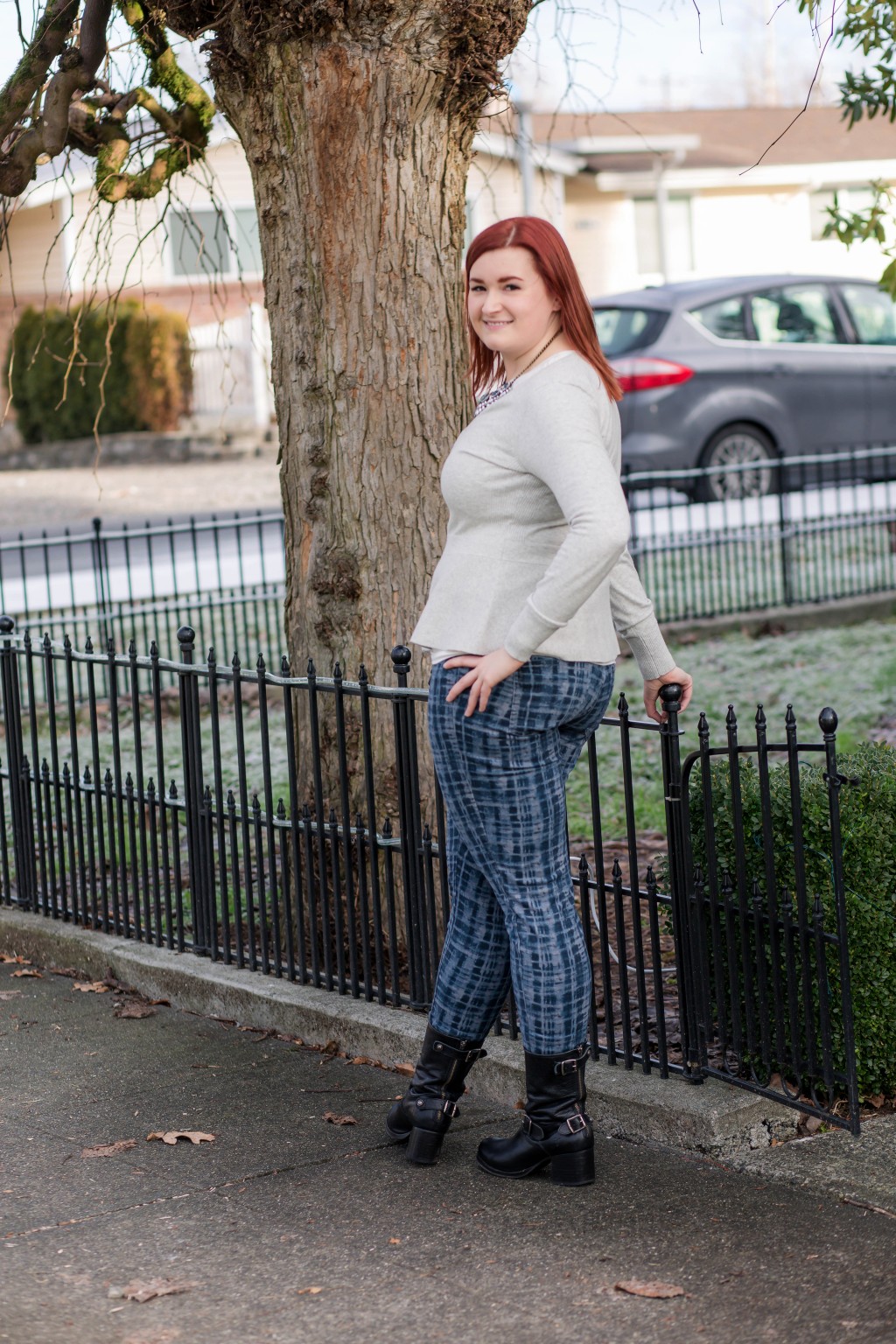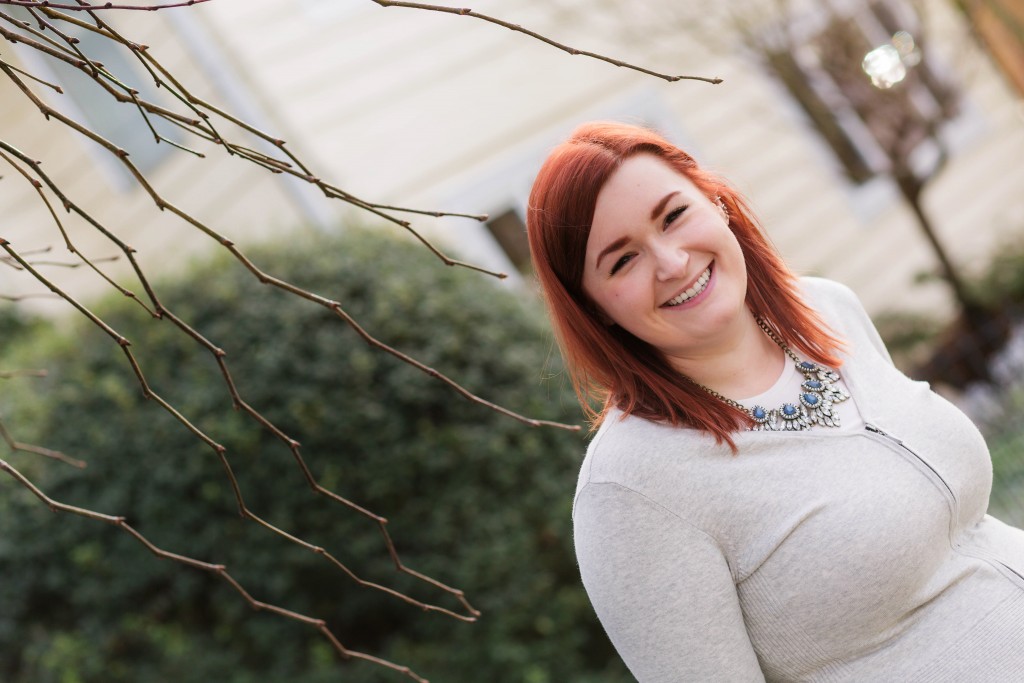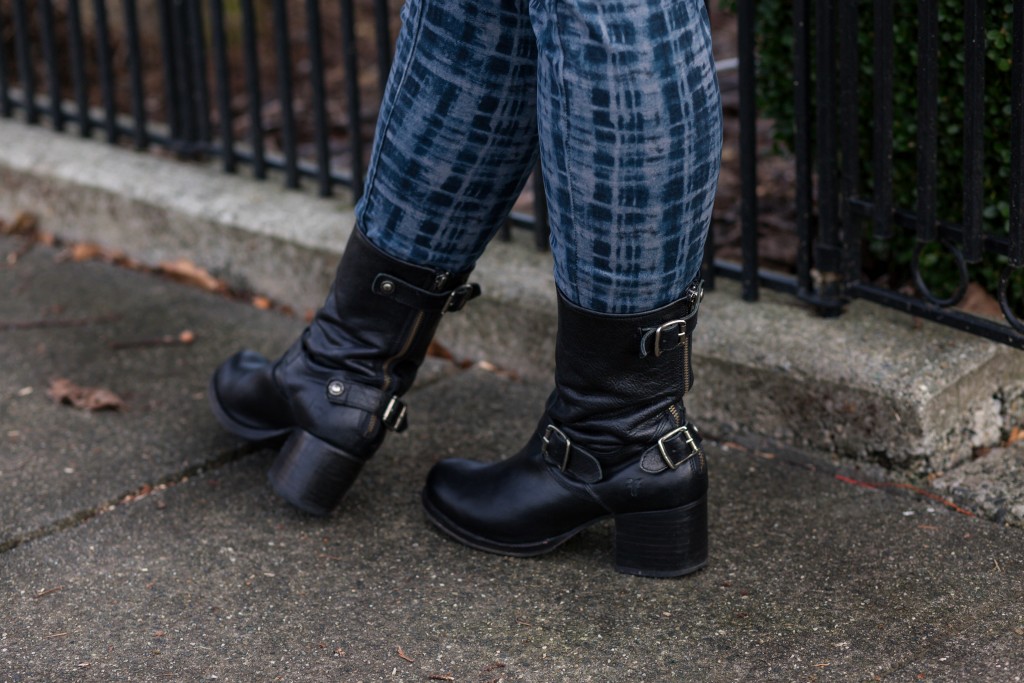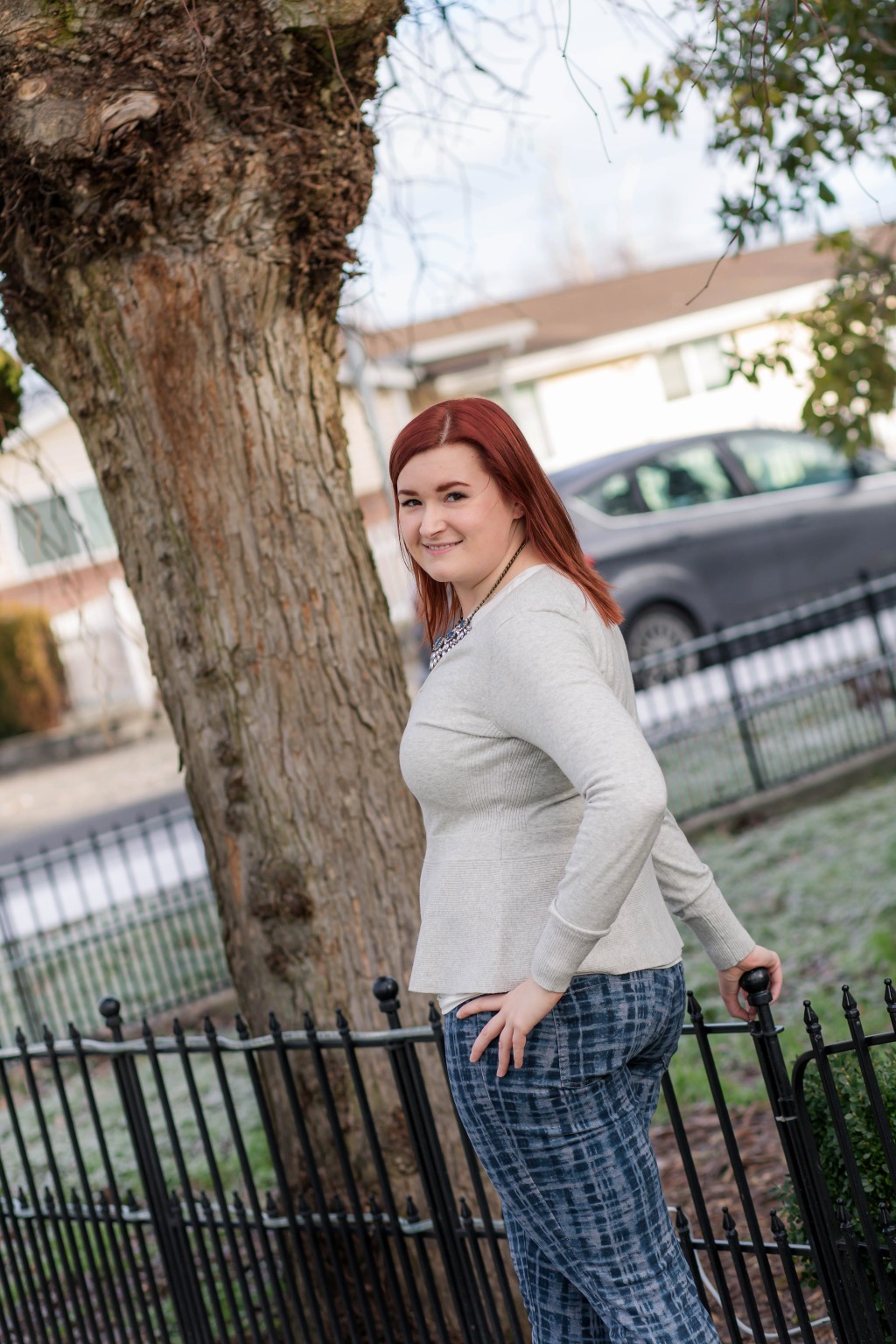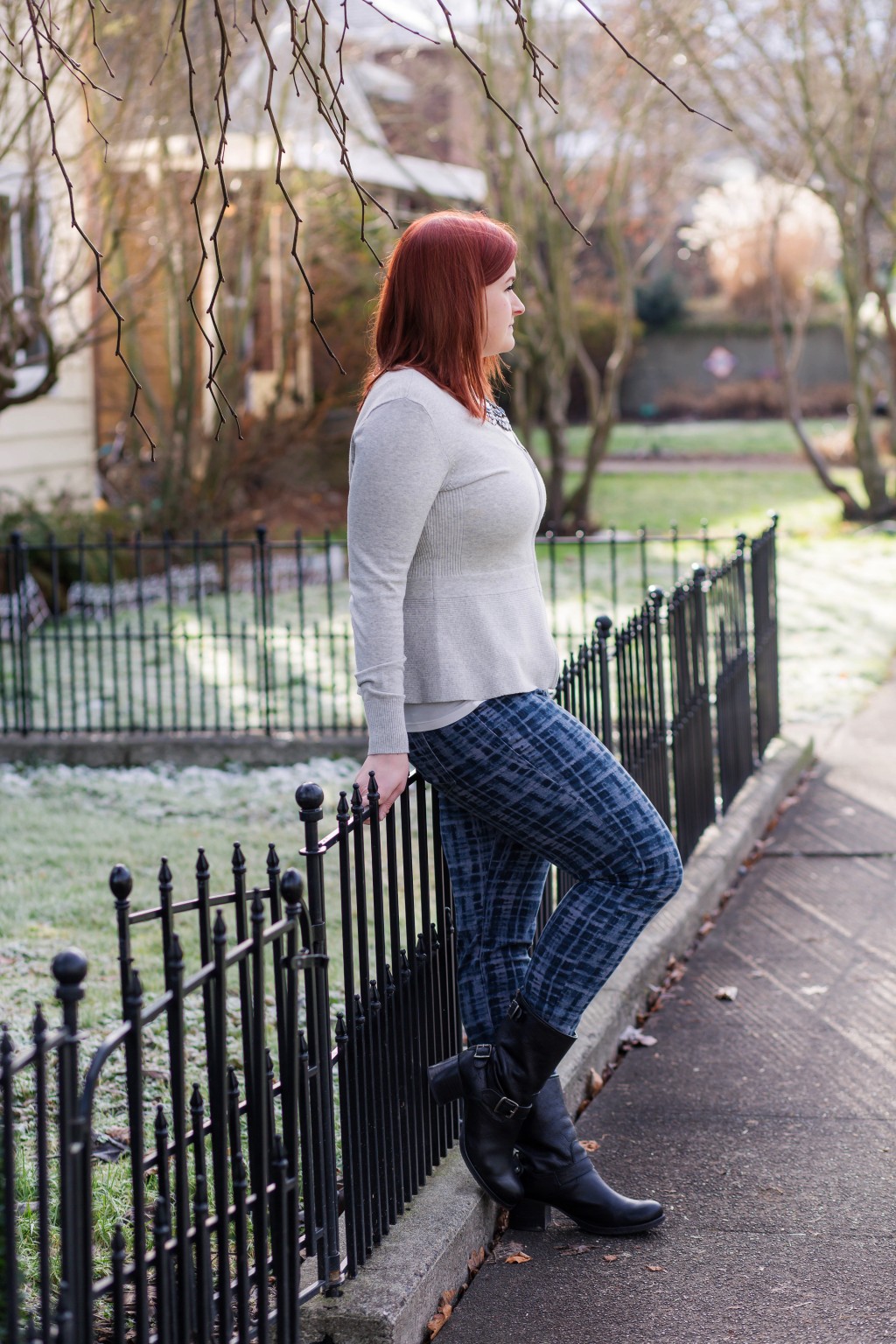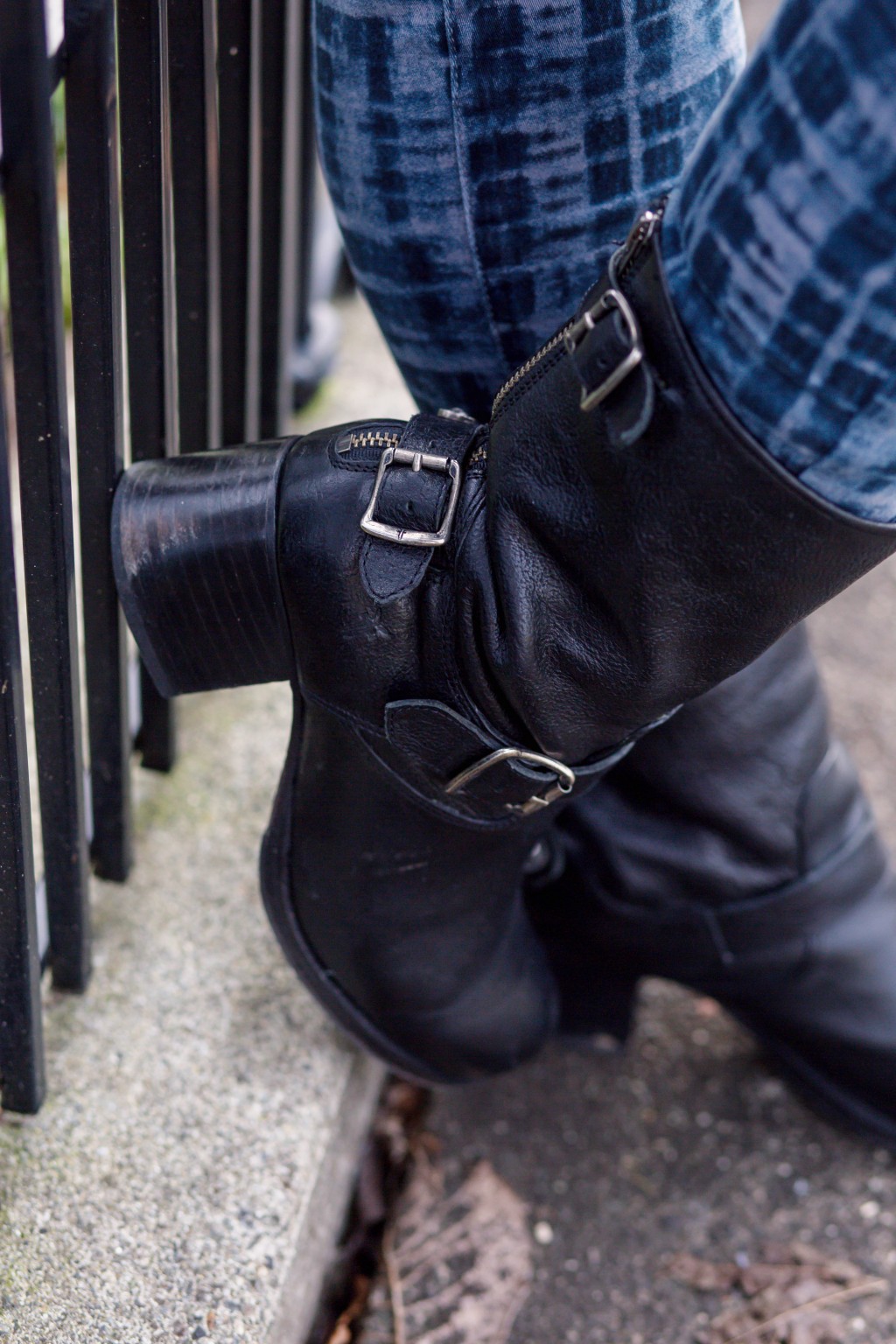 Top // Sweater (similar) // Pants (similar) // Boots (similar) // Necklace (similar)
[klapford-shopstyle listId="46258119″]