The Library
I was chatting with someone at work the other day about my historic home and told her to check out my blog for photos, but then I realized I've hardly shared our space here at all! How is it possible that I've been here for six months and have only shared a few bits and pieces? I'll start my New Year's Resolutions early; I resolve to share more about our living space!
If you recall, our home was built in 1898. Of course, it's been through many remodels, revisions, and design styles over the years, but the original footprint of the home remains the same with very little changed. In the downstairs, three of the original rooms remain. While we aren't entirely sure what these three rooms were used as originally, we currently refer to them as the dining room, the parlor, and the library. The library is hands down, one of my favorite rooms in the house.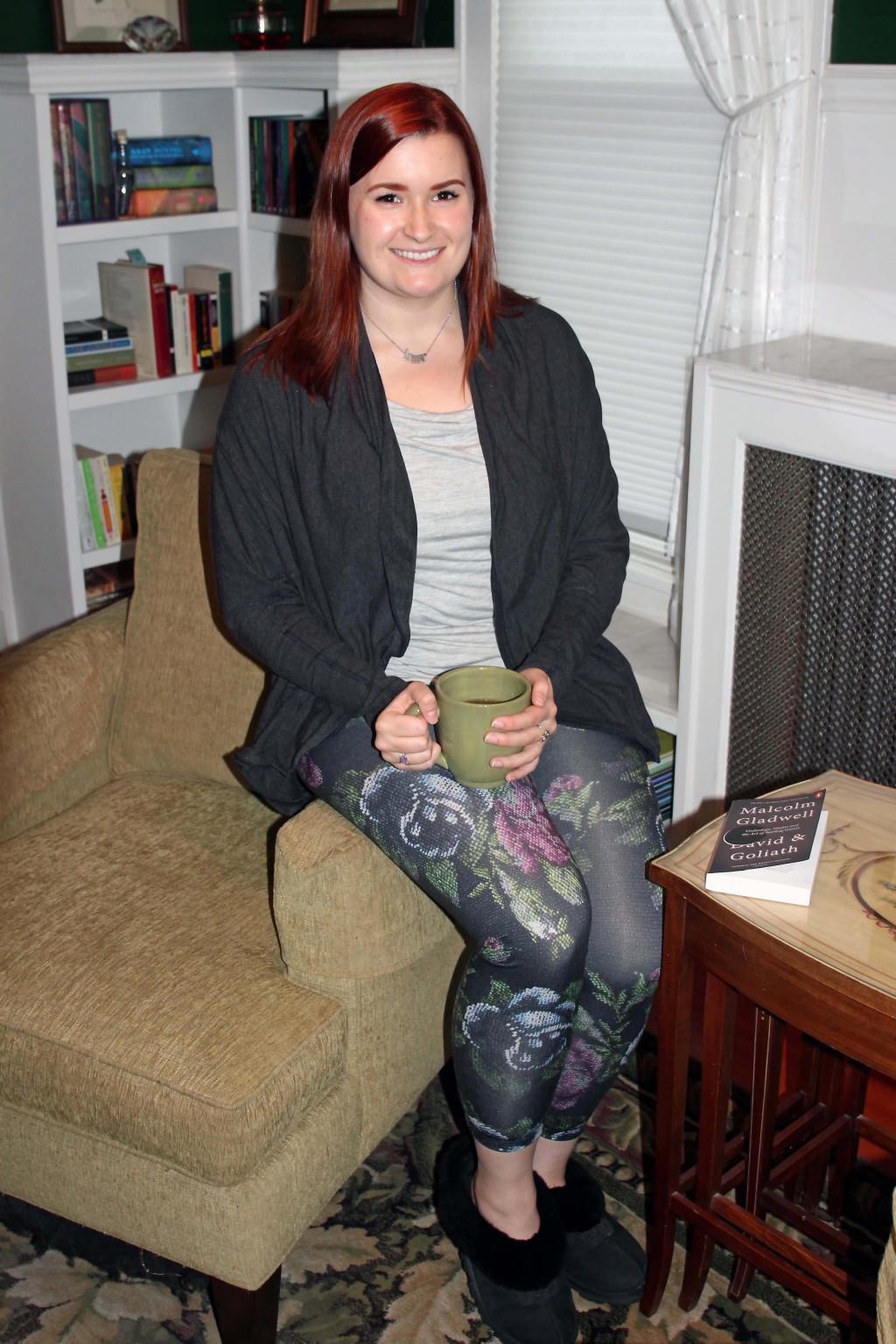 Before Jon and I even started looking at homes to buy, we discovered a shared desire to one day have a library. A place where we could sit and read, and enjoy the peace and quiet while getting lost in a good book. We were ecstatic to have this little library in our first home.
The previous owners had built in bookshelves installed around the walls and I knew I wanted to make the space feel unique and not just shelves filled with books. In our rental, we had too many books for our measly little bookshelf, so this challenge was entirely different – there was so much space!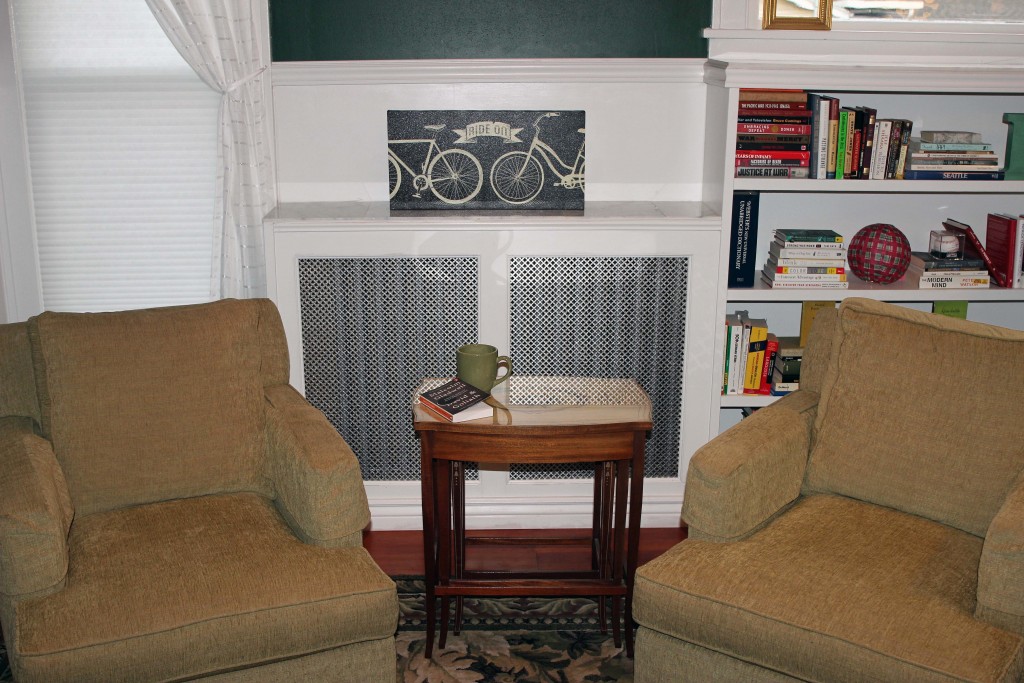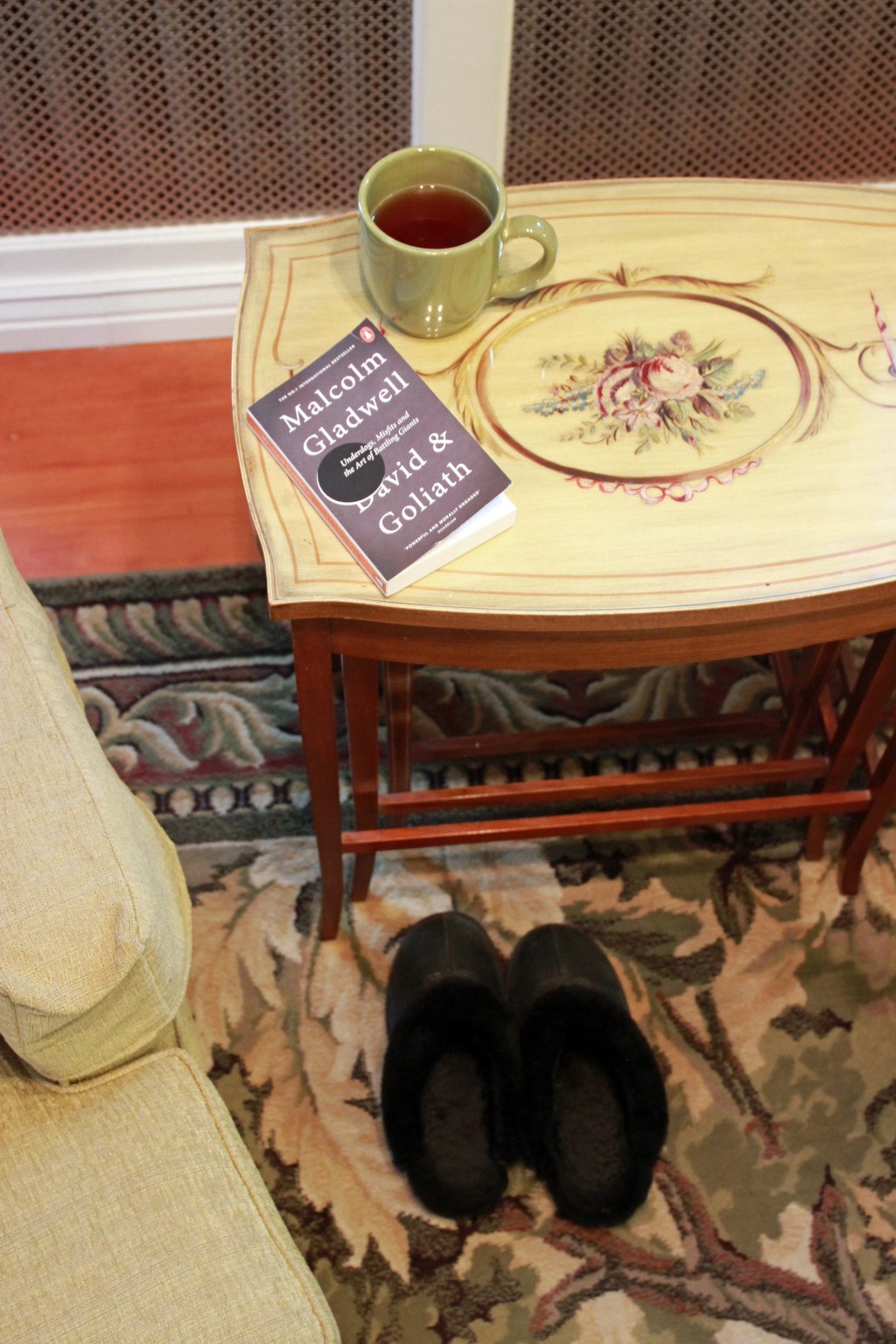 There's nothing I hate more than an unorganized bookshelf. There has to be a rhyme or reason to the system. To make sure our books stayed organized, I started by sorting the books by genre, placing them in piles. For example, we have quite the collection of history, programming, German-language, and fashion. I then gathered up all my little knick-knacks. You know those items that you want a place to display where it doesn't look like clutter? Surely I'm not the only one that has those!
Following the sorting and knick-knack gathering, I started placing the grouped books and knick-knacks in places and spaces that they seemed to fit until I found a flow and layout that I liked. Here's the biggest of our built in bookshelves: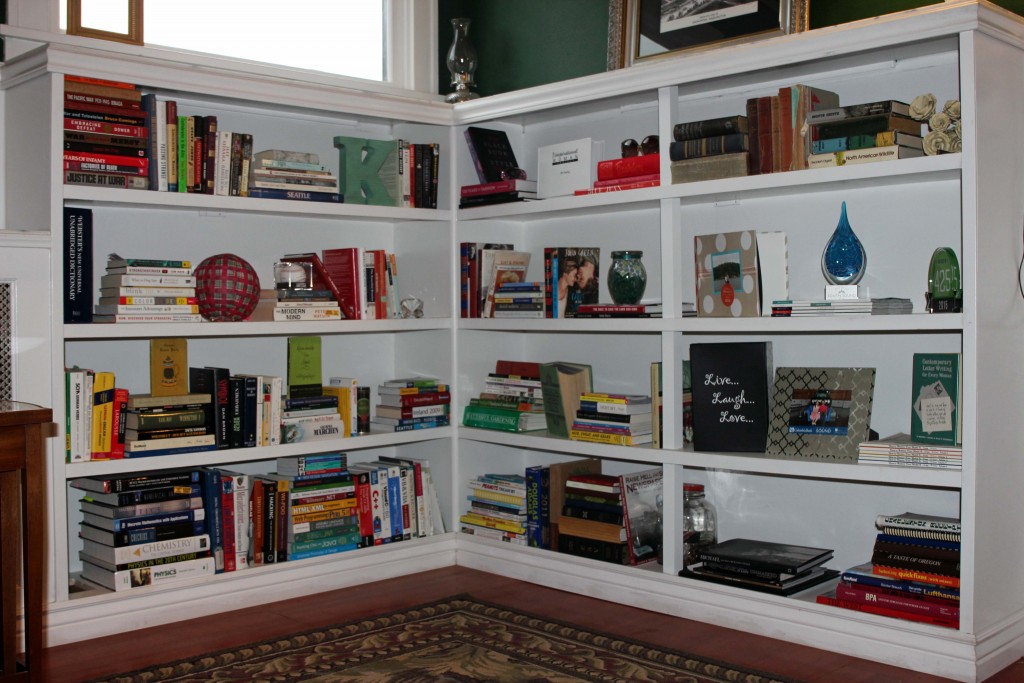 The artwork in the room is still a work in progress. We have a ton of wall space that I still need to fill, but for now, I've started going with a flower theme complementing the green walls with pink roses. All of the floral pieces you see in these photos are actually from Goodwill. (Not only can I dress for less at Goodwill, but I can style my home for less too!)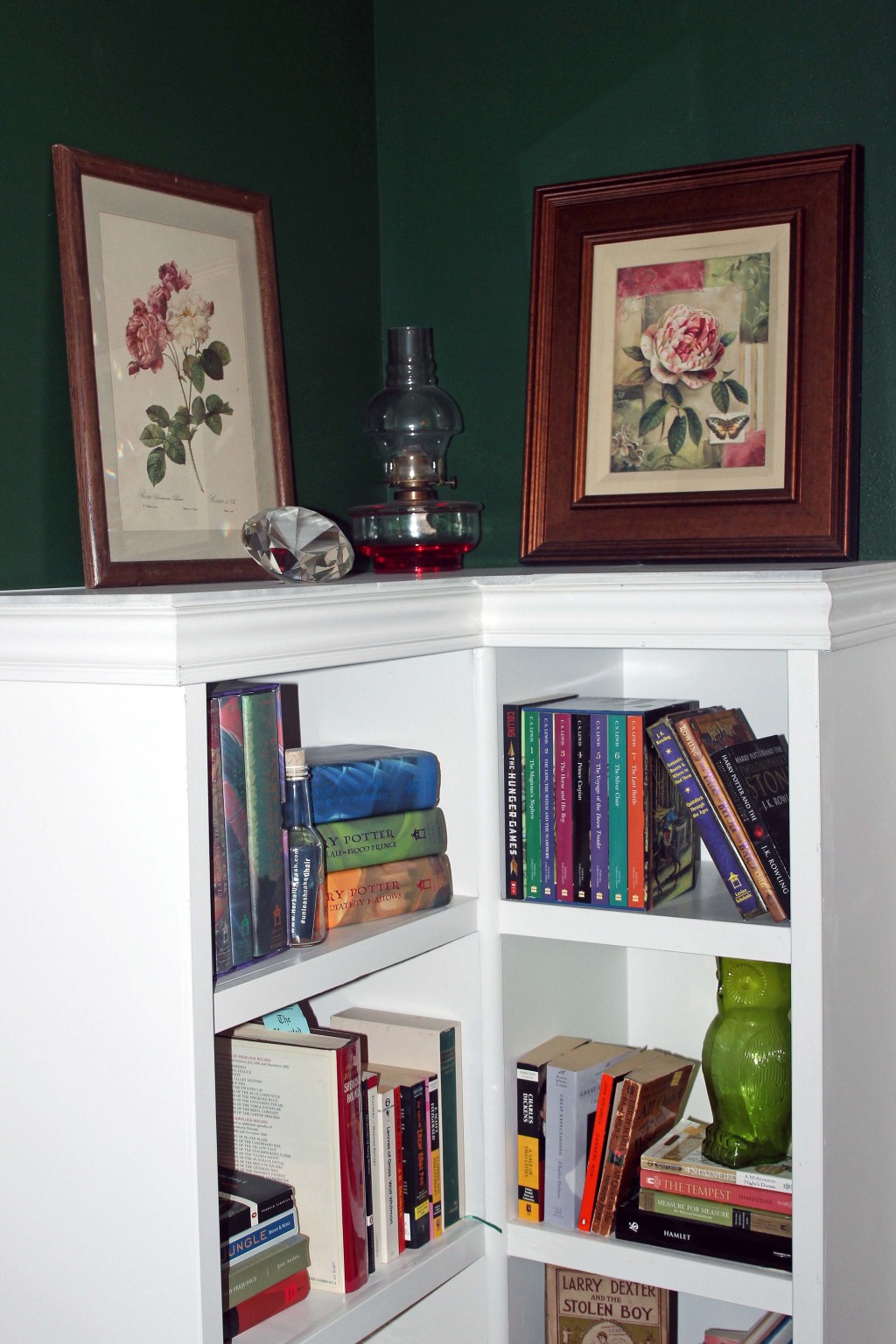 One piece in the house is special to us; it's a map of Snohomish in 1889. The previous home owners left it for us in addition to historical books from the area. The map, while a reprint, shows the area before our home was built. It's crazy to think that at one point where our home sits it was just farmland and trees!
One of our first projects was to matte and frame the map to display in the room. I scored the frame at a yard sale for $10. I love how the gold and silver vintage frame ties in so nicely with our historic home. The lamp is an antique of my mom's and it's so old the plug isn't polarized!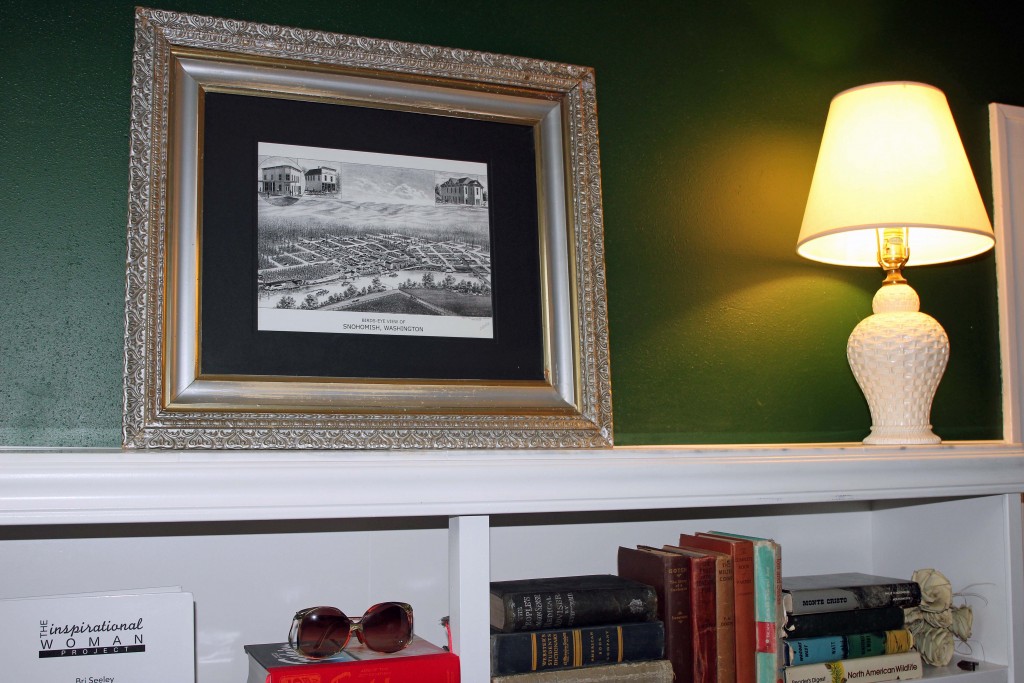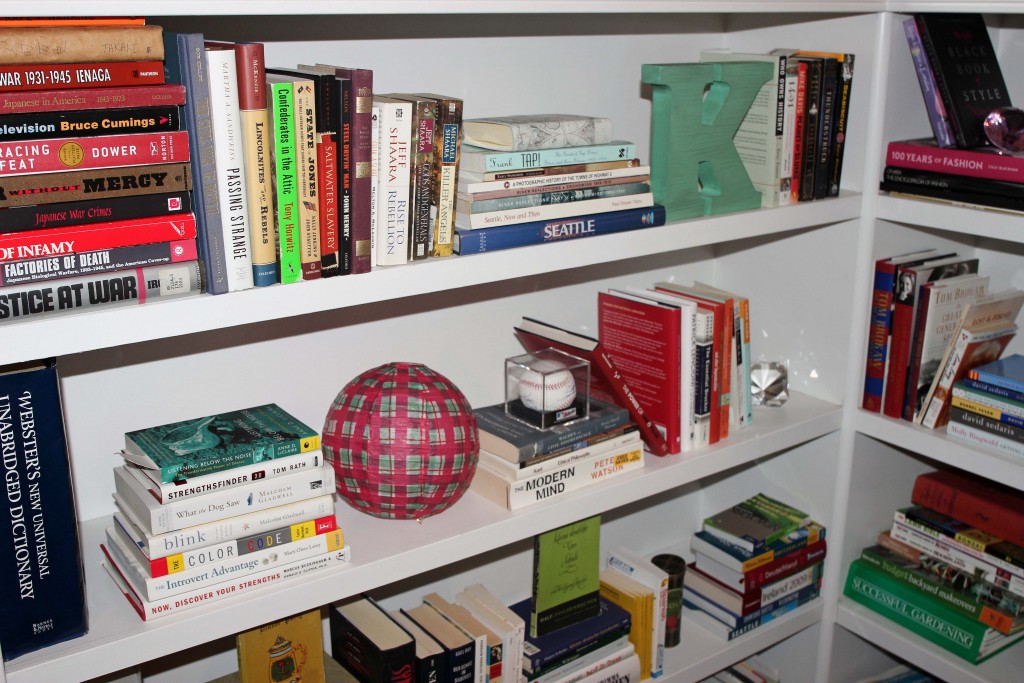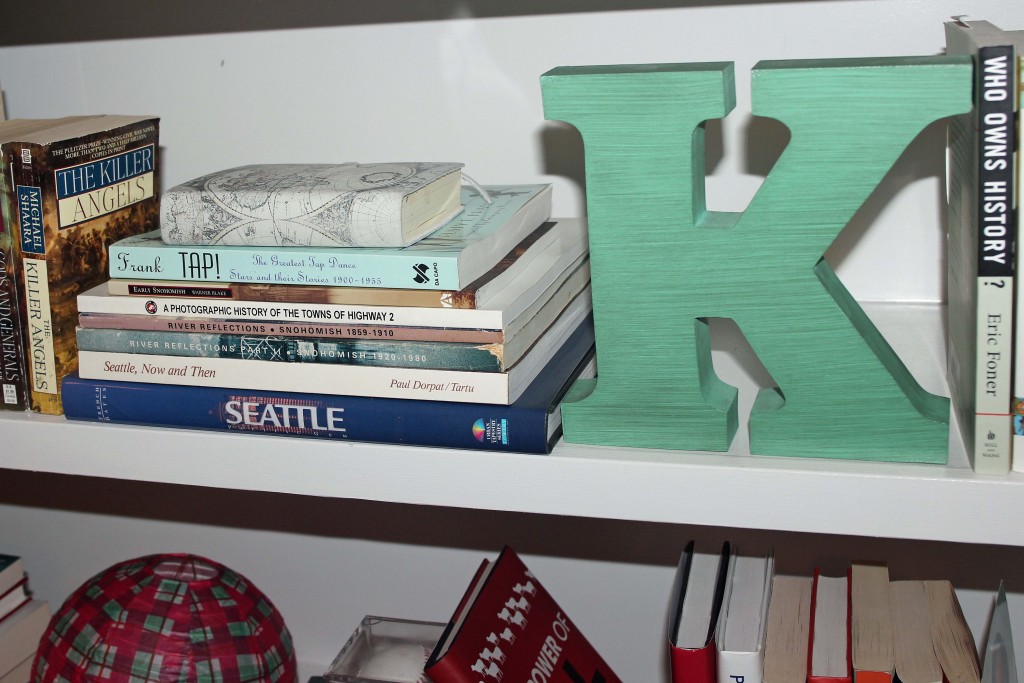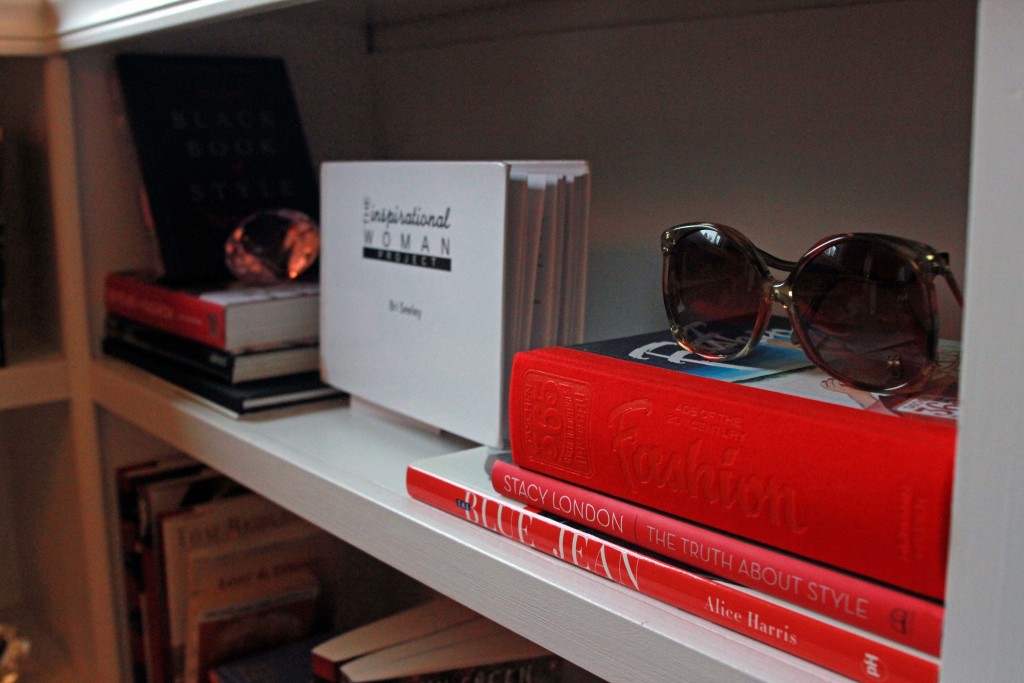 The former owners had amazing taste and a love for unique light fixtures. There are three stunning light fixtures in our home, but this one in particular they found at an antique store in Downtown Snohomish. It ties the room together wonderfully.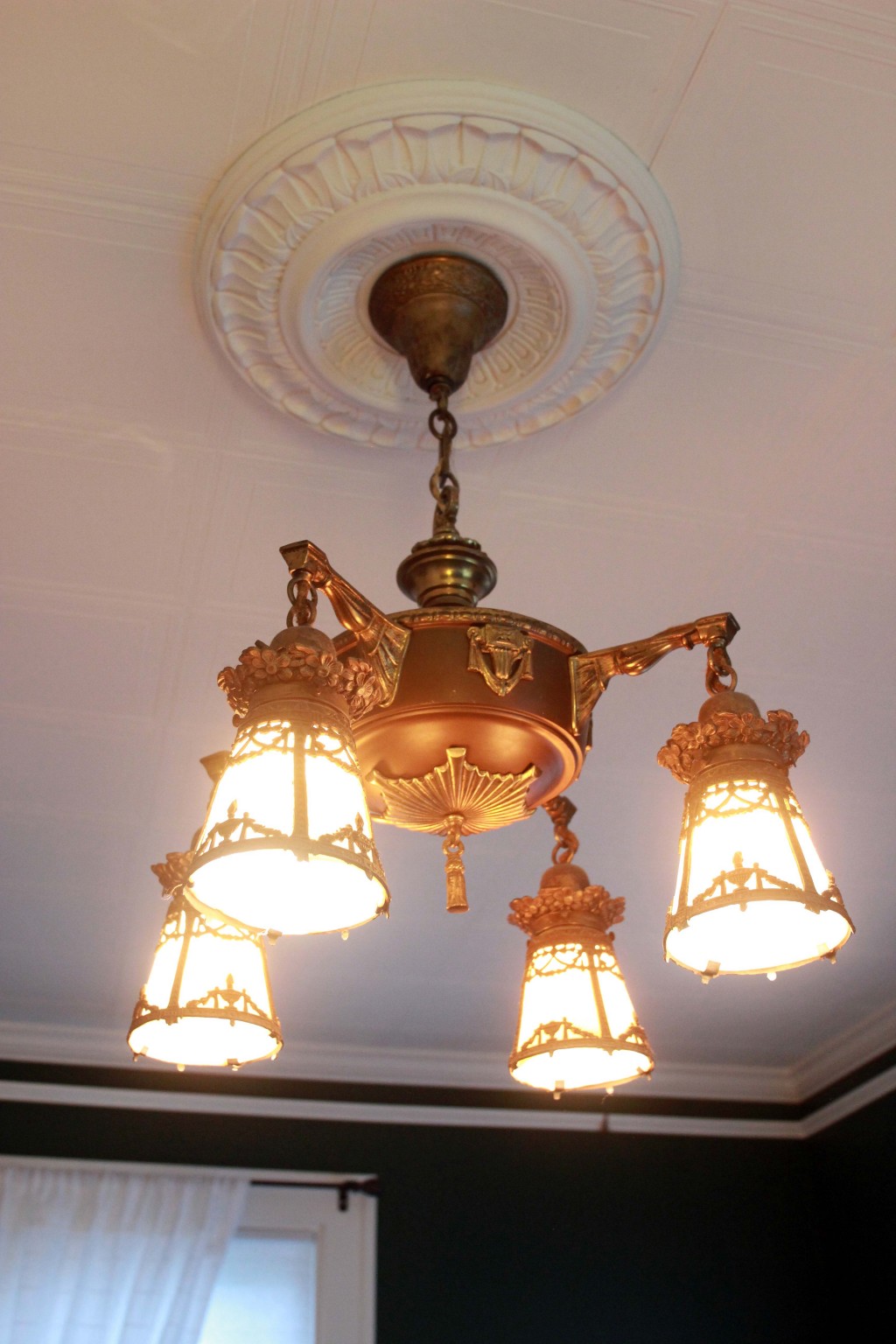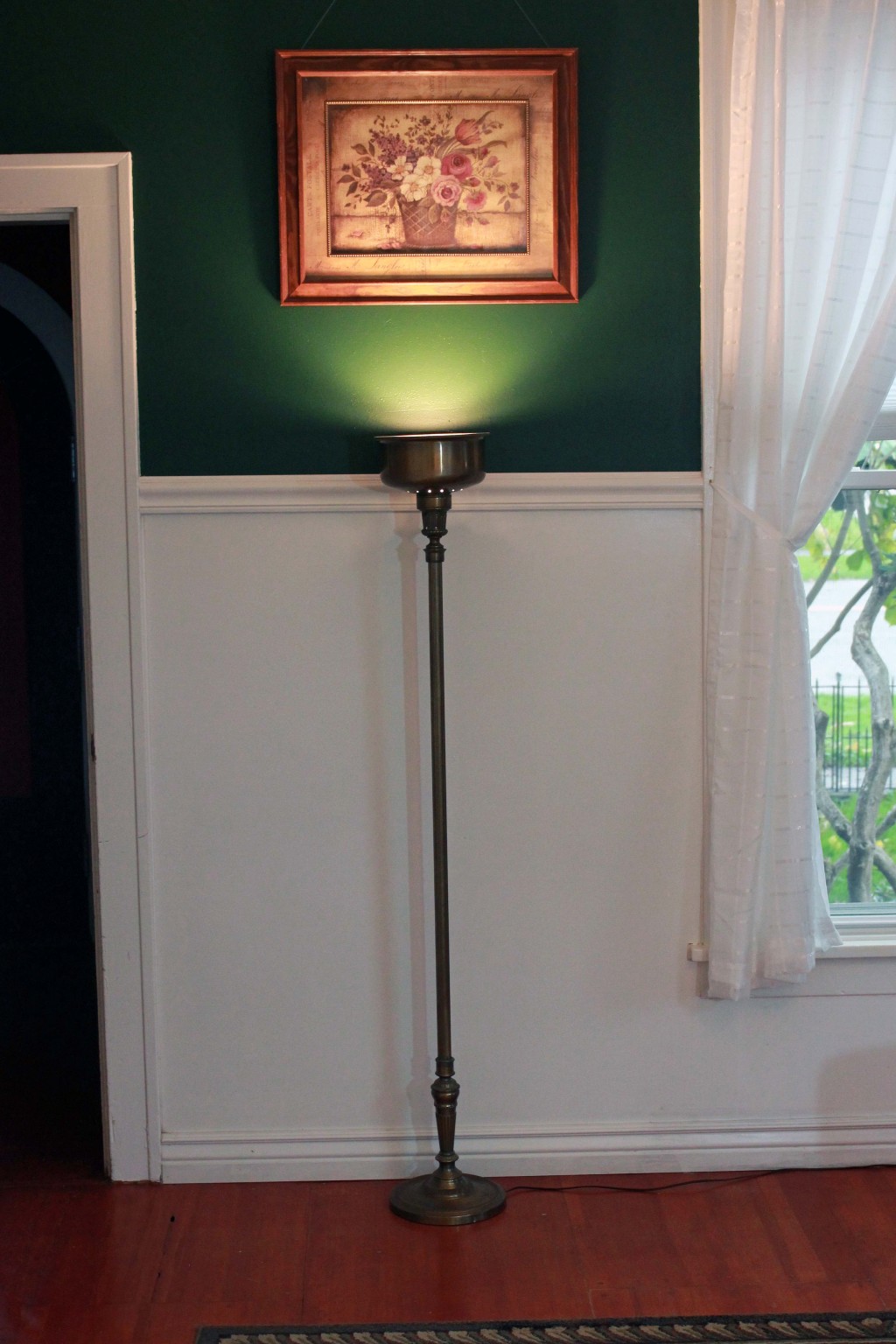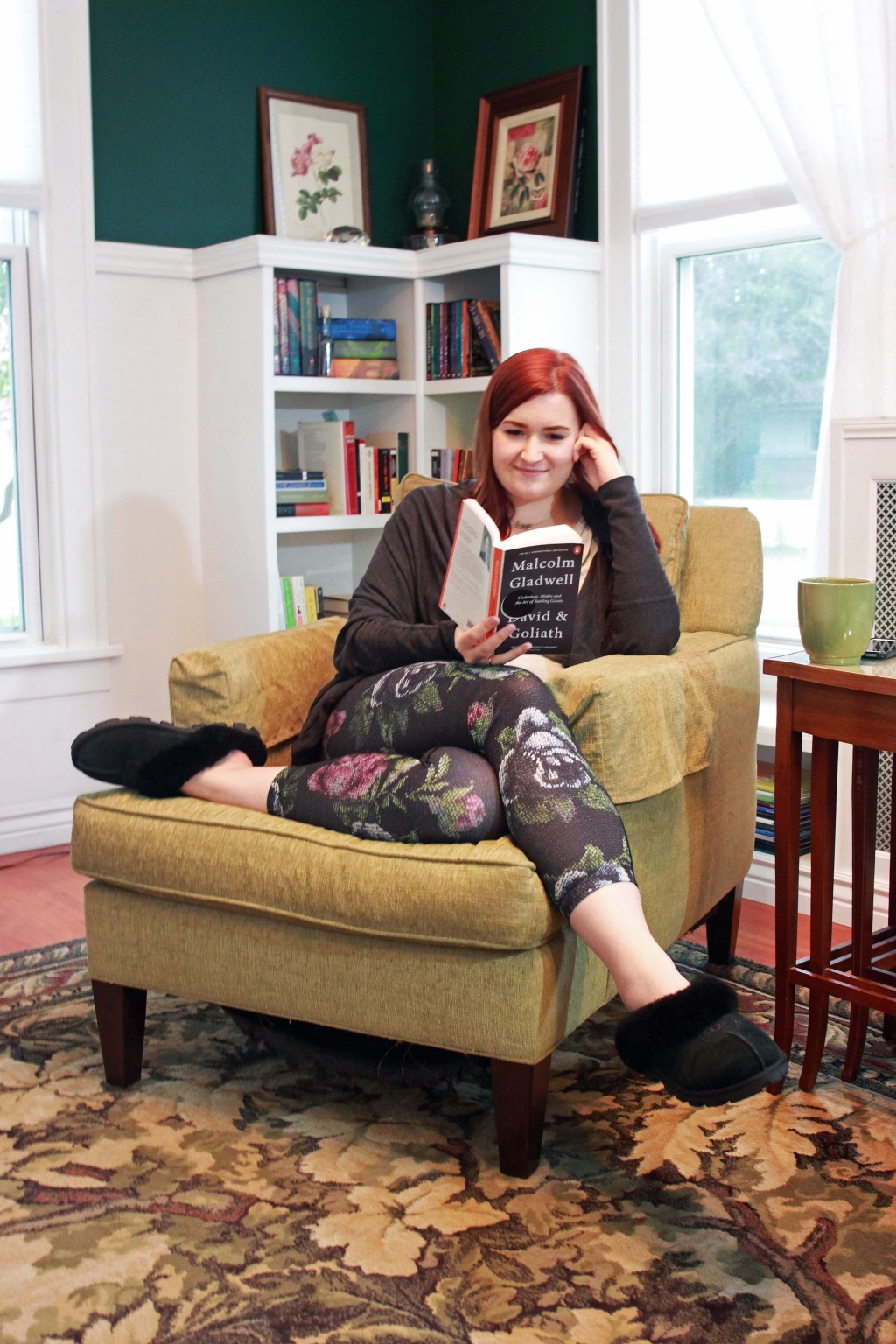 Wearing:
Sweater
Top
Leggings (similar)
Slippers
Necklace
Reading
David & Goliath
The Inspirational Woman Project
Designing
Carpet – similar here, here, and here
Chairs – similar here, here, and here
Table – similar here, here, and here
Floor Lamp – similar here, here, and here
Coffee Mug – similar here, here, and here