Real Moments
Every time I sit down to blog, I think, what story do I want to tell today? I love telling stories not only in person but also through my blog. Sometimes it's about my personal health and fitness journey, other times it's about my latest style picks, and then there are times where I just have writer's block. Ironically today seems to be one of those days – because this weekend has been "one of those days".
On Friday night, somehow our garage was left open all night (it's detached but in the alley). The cars were locked and everything seemed to be okay. That same night, our cat, Opal, ate two 3 inch pieces of a sewing measuring tape. On Sunday both my and Jon's computers decided that they'd had enough and refused to work. Our basement is also flooding, and while we knew it was a wet basement, we're concerned it's a bit more than it should be…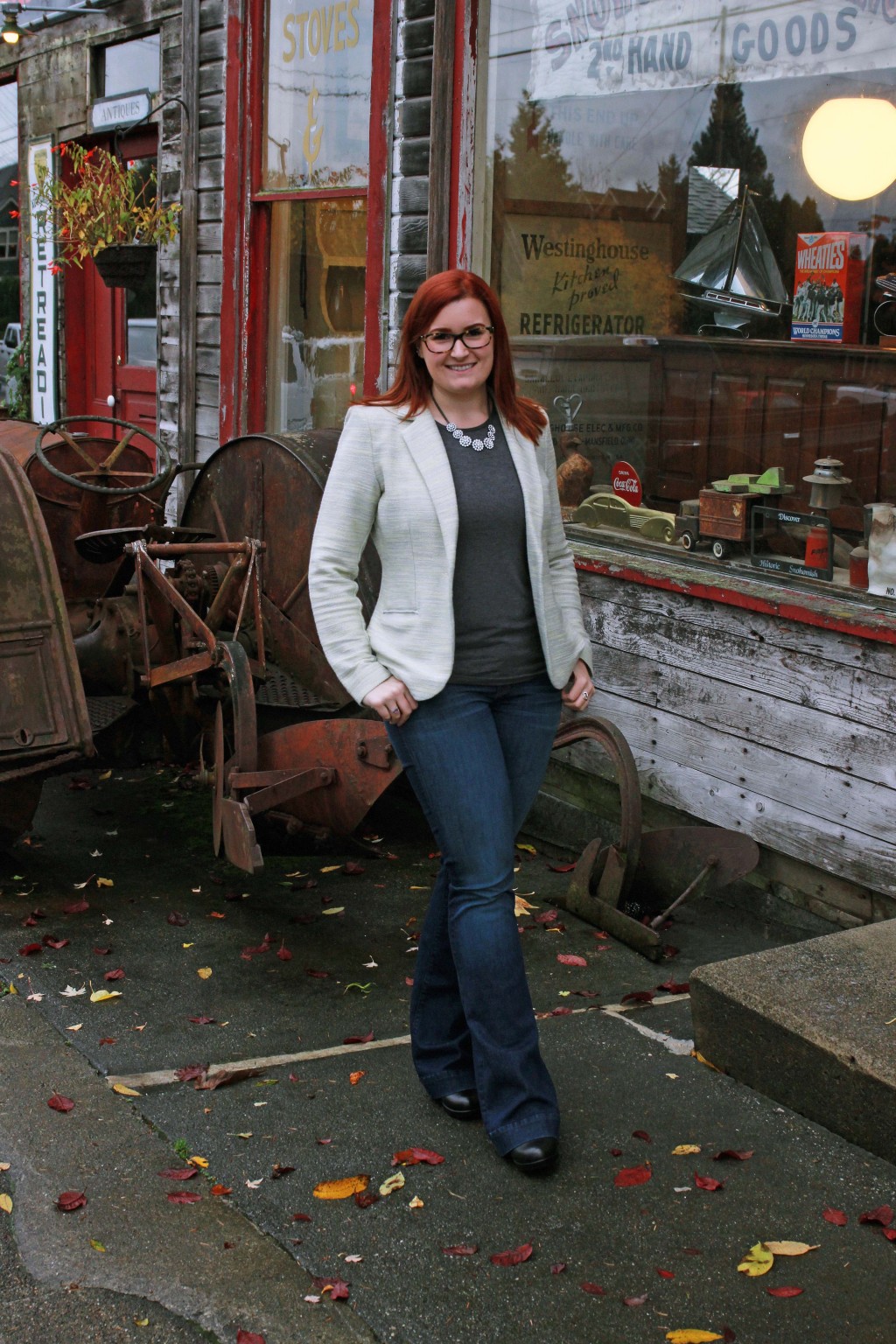 But then things started look up. I'll spare the glorious detail, but Opal passed the pieces of the tape measure (yay for no expensive vet bill!) and my computer is mostly working for the time being (yay for blogging!). Despite all of our troubles this weekend, I had to laugh it off. These little hiccups in life just continue to make it interesting!
Of course, these petty problems of mine pale in comparison to what others are currently experiencing. It's been heartbreaking to see what's happening in Paris and so many other countries around the world. Even as I think of others fighting battles with cancer and other sicknesses, it really puts everything into perspective.
I'm grateful for my one "bad" weekend. I think far too often bloggers and other online personalities try to make everything in their lives seem perfect. From perfect hair, outfits, and photos, to perfect living spaces and bodies, perfect captions always showing how everything is, you guessed it, perfect. Let's be real, life isn't perfect and that's the beauty of life. Don't be ashamed of those real moments, own them and cherish them, they're yours.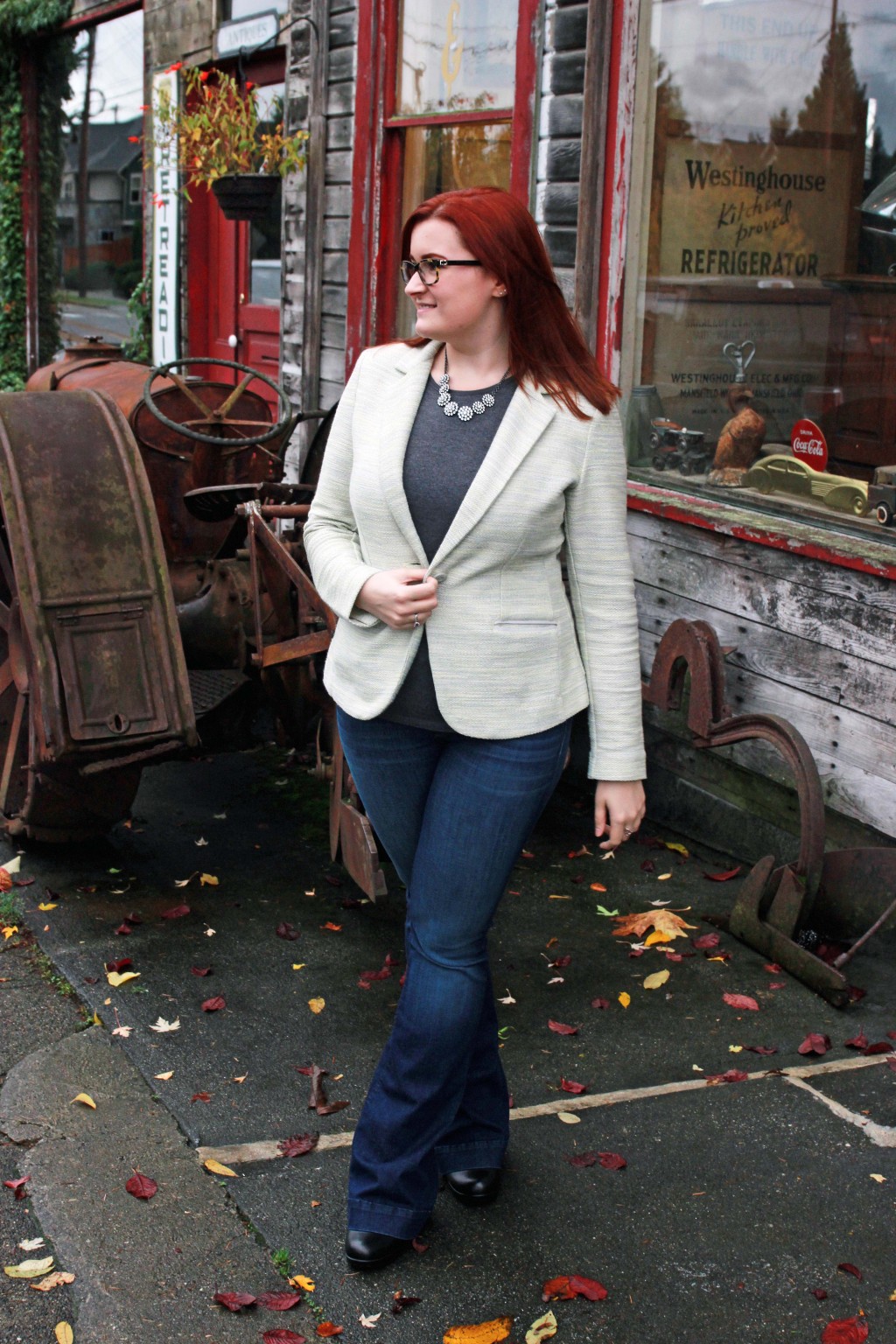 I have to admit, I was pretty peeved just as we started shooting this outfit. It was raining, I was cold, and I just wasn't feeling it (the first shots in this series are proof). A quick attitude adjustment, again keeping everything in perspective, and I was ready.
I've actually been waiting to share these jeans all summer. I picked them up at the Nordstrom Anniversary Sale and have been so excited to wear them! Last time flares were in style in the early 2000s, I was all over that trend, and I'm glad it's back. I've only got this one pair, but it's perfect for those casual-yet-I-need-somewhat-professional-looking when you get tired of slacks at the end of the week. These have definitely been on rotation weekly this fall; I love how long they make my legs look!
Remember how this summer I was trying to up my blazer game? Thanks to Poshmark, I was able to score some awesome blazers to enhance my work wardrobe, including this one which was brand new with tags! The fresh lemon and crisp gray is a perfect pick-me-up in the rainy fall weather.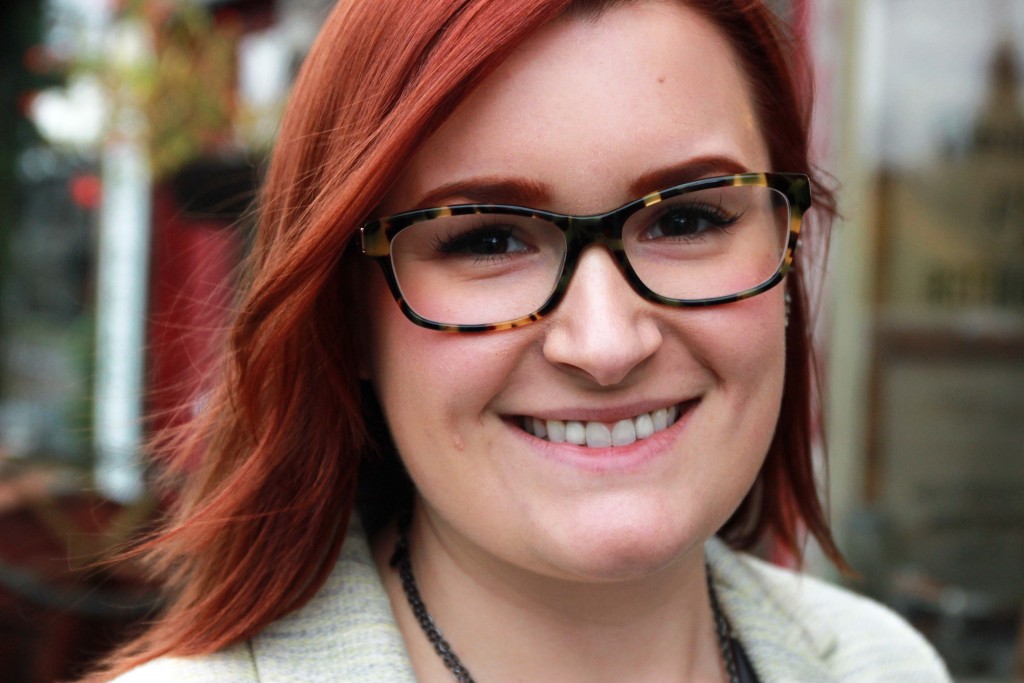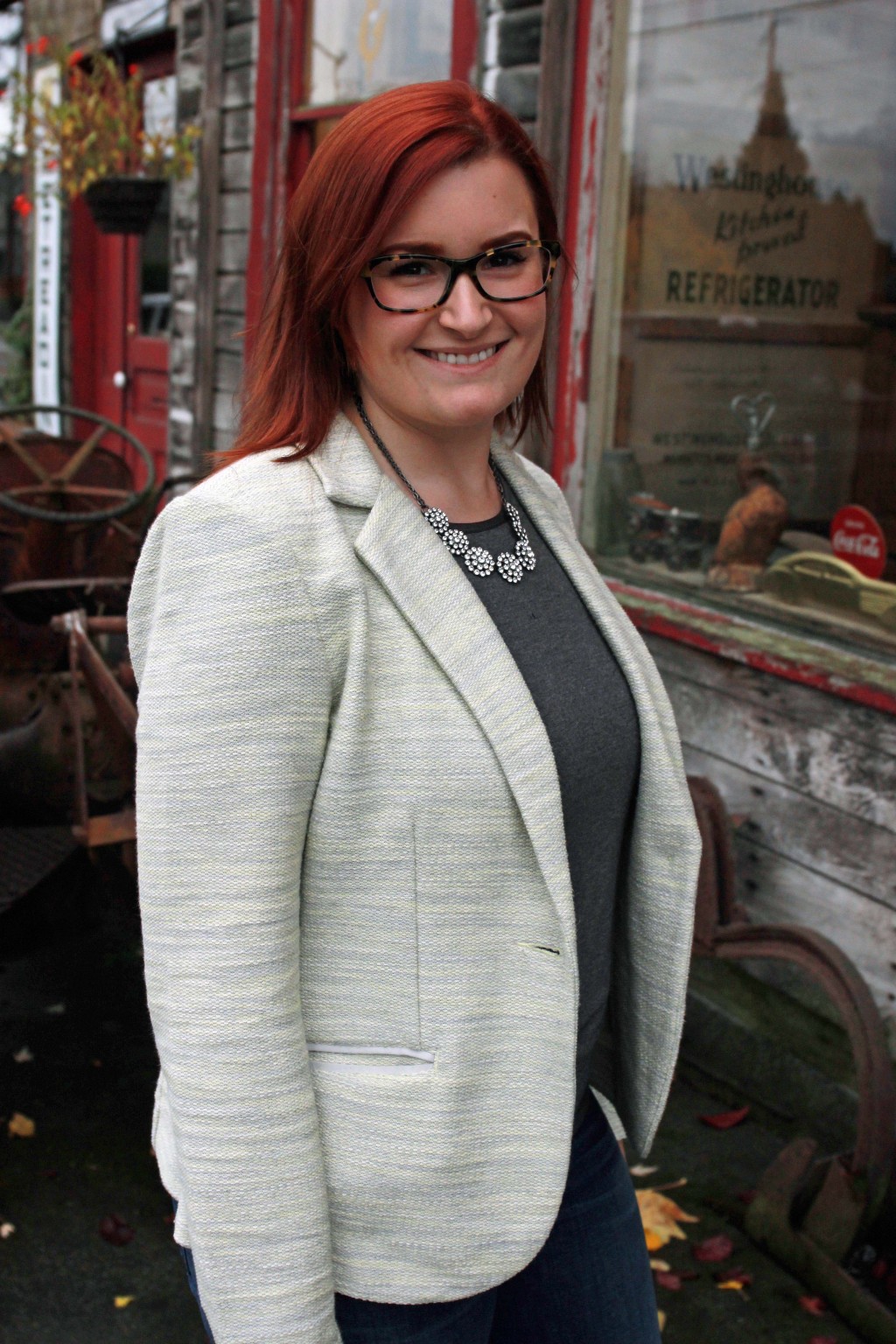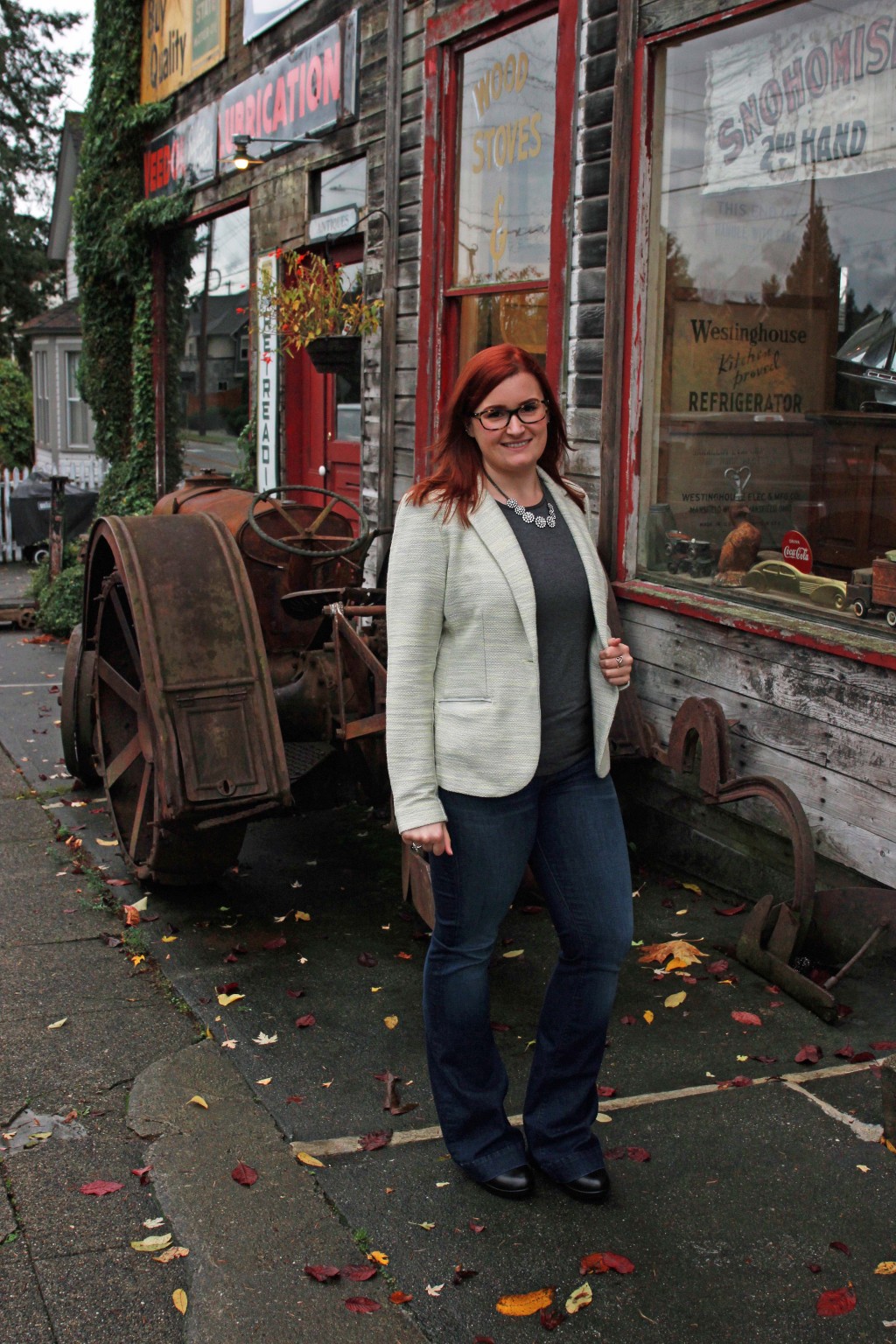 Top // Blazer via Poshmark // Jeans // Booties // Necklace (similar)
If you haven't downloaded the Poshmark app yet, get going! Enter code HUCCP for a $5 credit! And don't forget to shop my closet!