10 days in Switzerland (Part 1)
Jon and I have a shared love of traveling, so every year we try to take at least one international trip. Last year we went to Sicily, Naples, and Rome, during a heat wave, so as we planned for our next trip, we definitely had cold weather on the mind. Somehow, and I don't entirely remember how or why, Switzerland became the destination!
We planned the basis of our trip with the help of Rick Steves' Switzerland and also consulted with online resources and friends & family who'd previously traveled to Switzerland for their recommendations on what to do and see. We opted to choose a few "home bases" for our trip and ventured out from there everyday to either visit different cities or hike the beautiful Swiss countryside. We used the Swiss Travel Pass for transportation which was definitely a convenient option and with all of the moving we were doing by train, bus, boat, gondola, funicular, we got our money's worth. All of the planning paid off – we had so much fun and it was a great vacation!
Here's how we spent our first 5 days in the beautiful country of Switzerland! (PS – You can follow along with my Instagram for up-to-date posts on my whereabouts and follow #JetSetKate for my travel posts!)
Day 1
Most of our first day was spent traveling. We flew into Zurich via Vancouver and then took a lengthy train ride to Lausanne, which would be our home base for three nights. The sunset was beautiful and we had the pleasure of walking through the old town, and then off to dinner at Holy Cow (seriously, the best burgers and fries).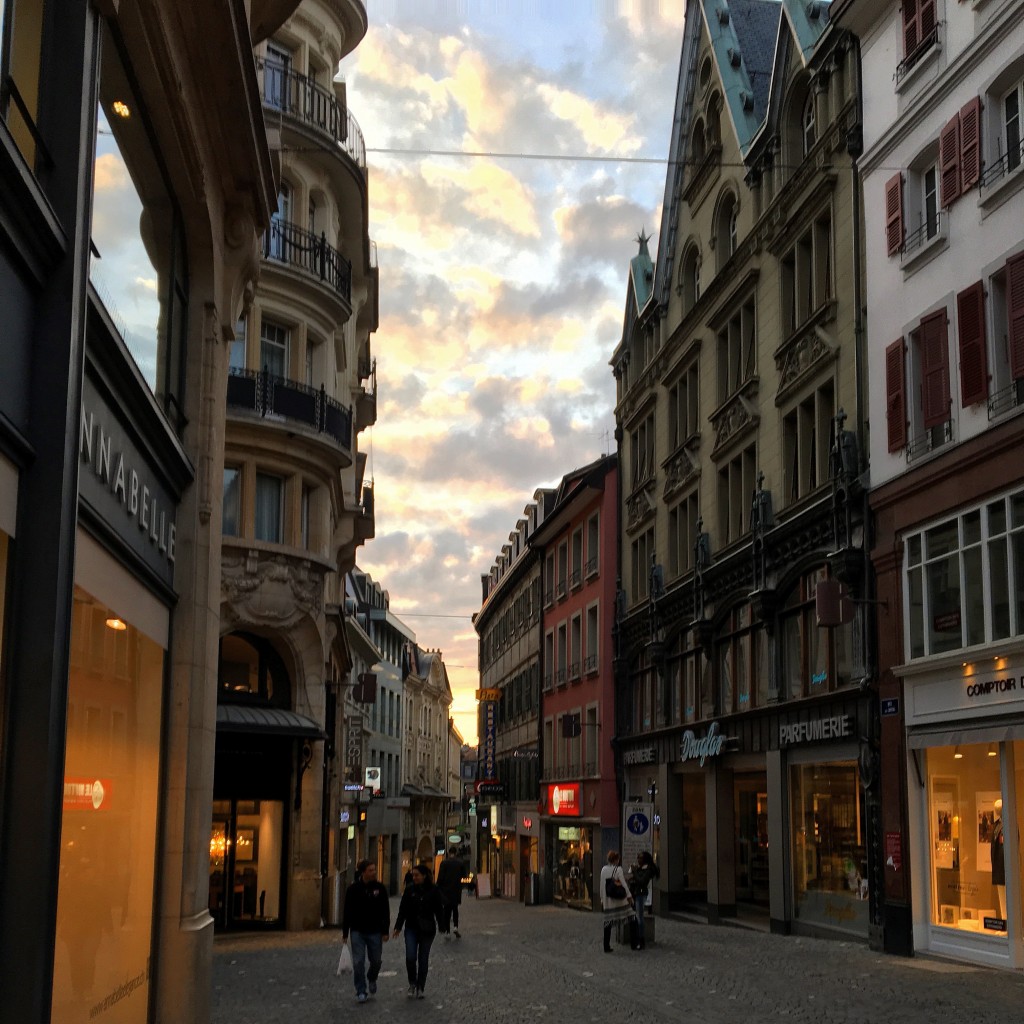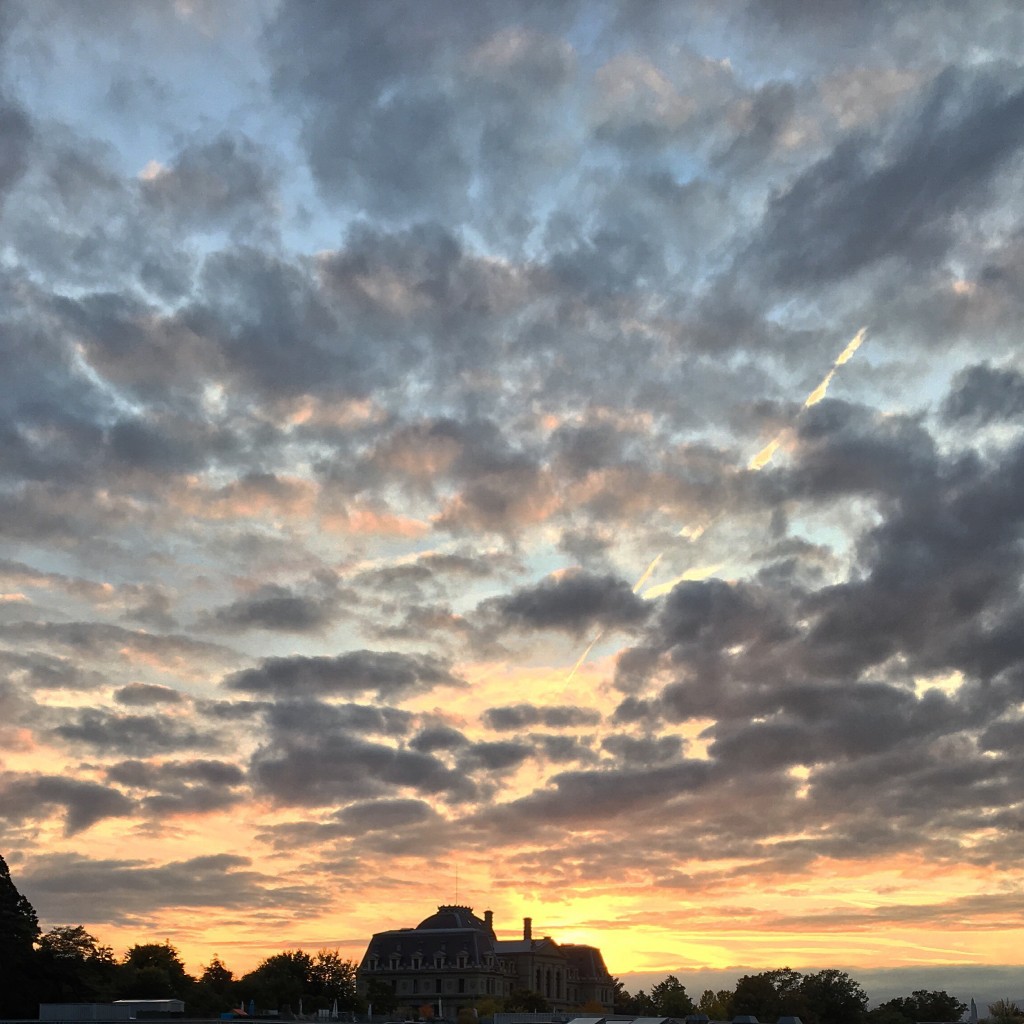 Day 2
Our first full day in Switzerland was spent exploring the city of Bern. After completing a walking tour of the city and its landmarks, we walked up to the Rose Garden to find a picturesque view of the Old City Bern. The crisp fall weather and beautiful fall colors were a complementary backdrop to our time at the Rose Garden (and there were still roses in the garden!). We walked down from the Rose Garden to Bear Park where we saw two brown bears.
We grabbed lunch right at Bear Park at Altes Tramdepot, a brewery in a converted tram depot (maintenance/storage type facility). They had, hands down, the best rosti (a hashbrown-like dish) of the entire trip.
Once we finished wandering through Bern, we jumped on the train and rode over to Murten. Murten is a small walled town about half an hour from Bern. We arrived just before sunset and had the chance to walk along the wall and admire the nearby lake before the sun sank below the horizon.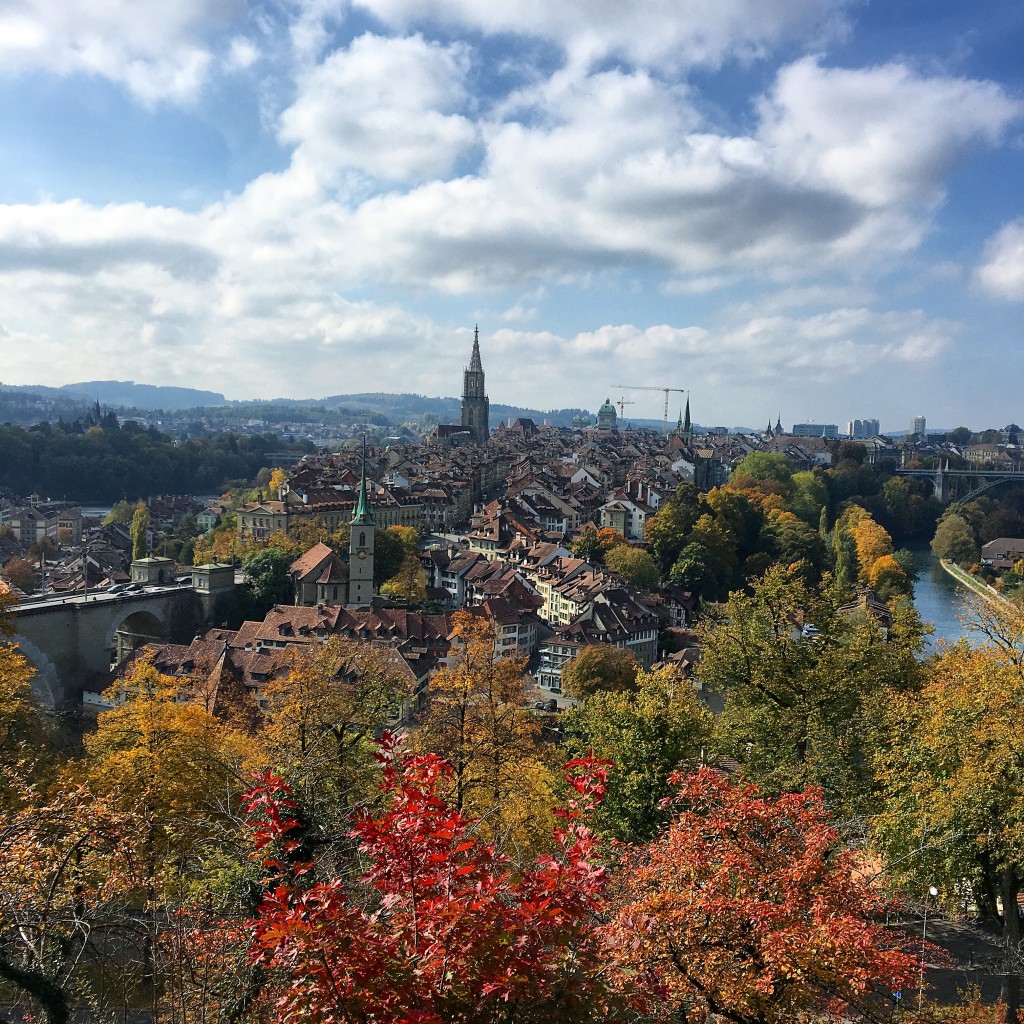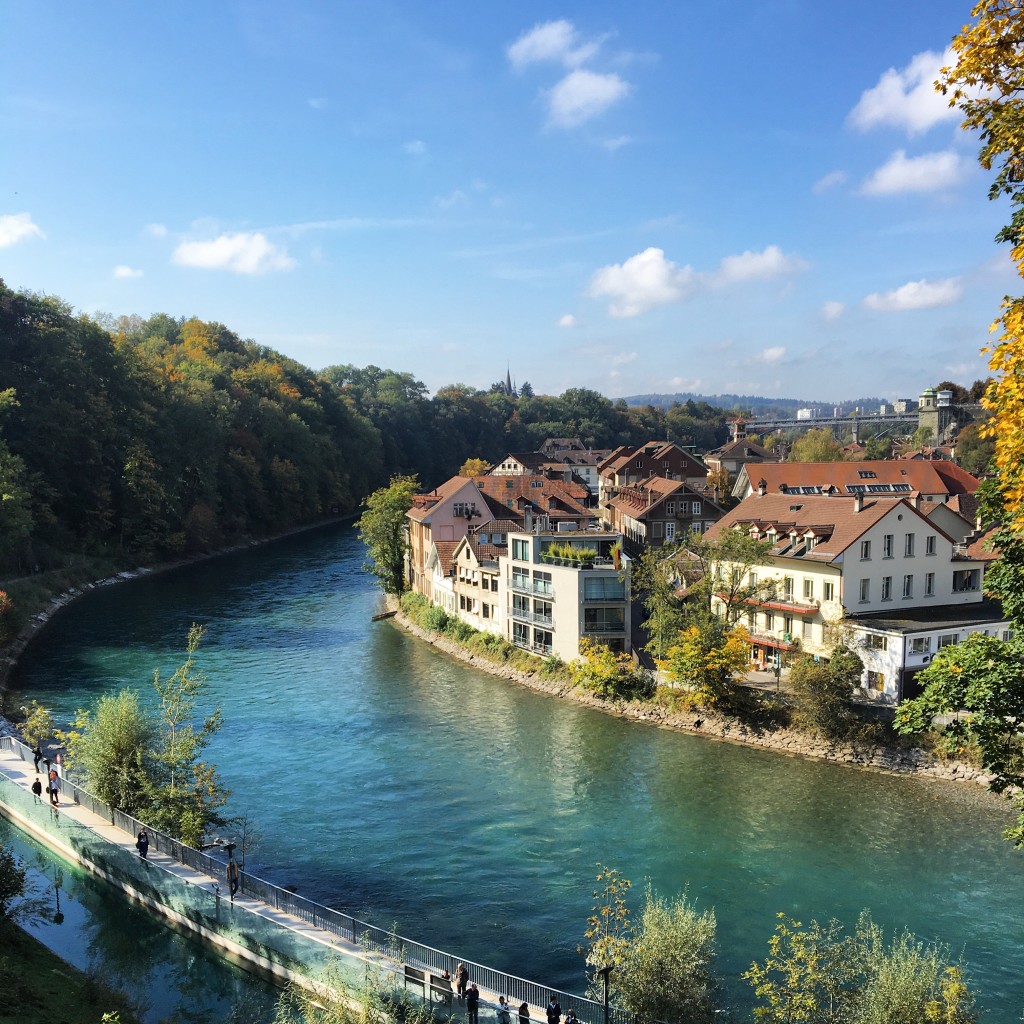 Day 3
Throughout our entire trip we were amazed at how quickly we could complete a walking tour of a city, so we normally always ventured to multiple locations in the same day. On our last day in Lausanne, we finally ventured out to explore its hidden gems and also down to the waterfront area of Ouchy where, on a clear day, you would be able to see the French-Swiss Alps.
We then spent the latter part of the day in Geneva where we visited the United Nations!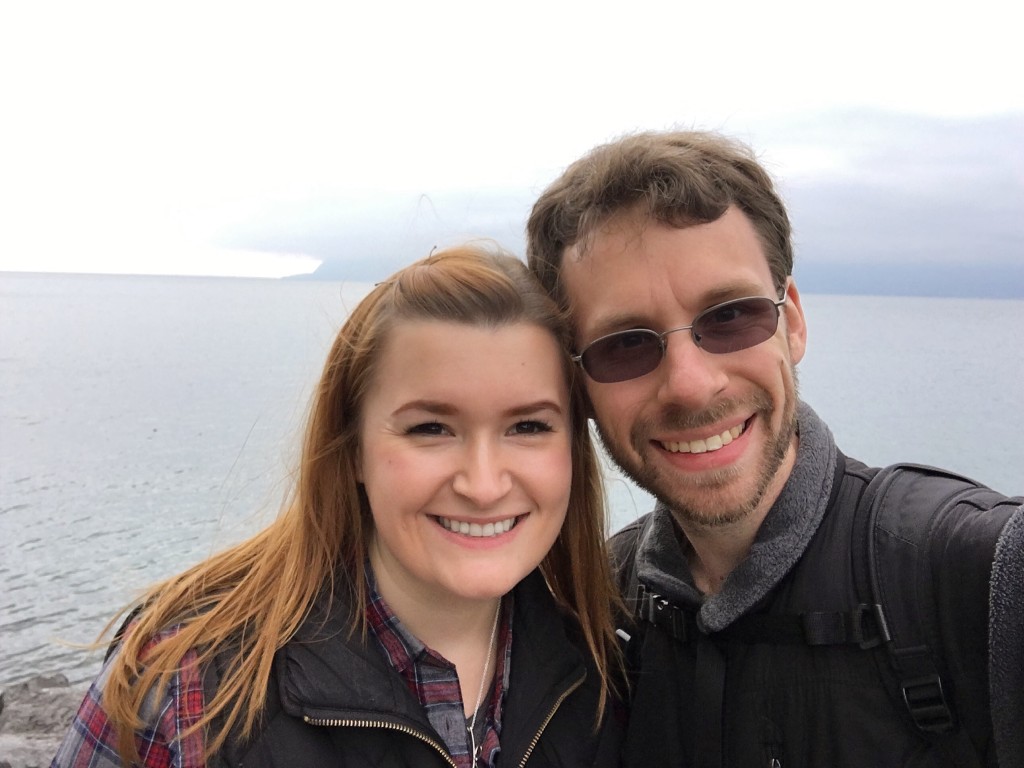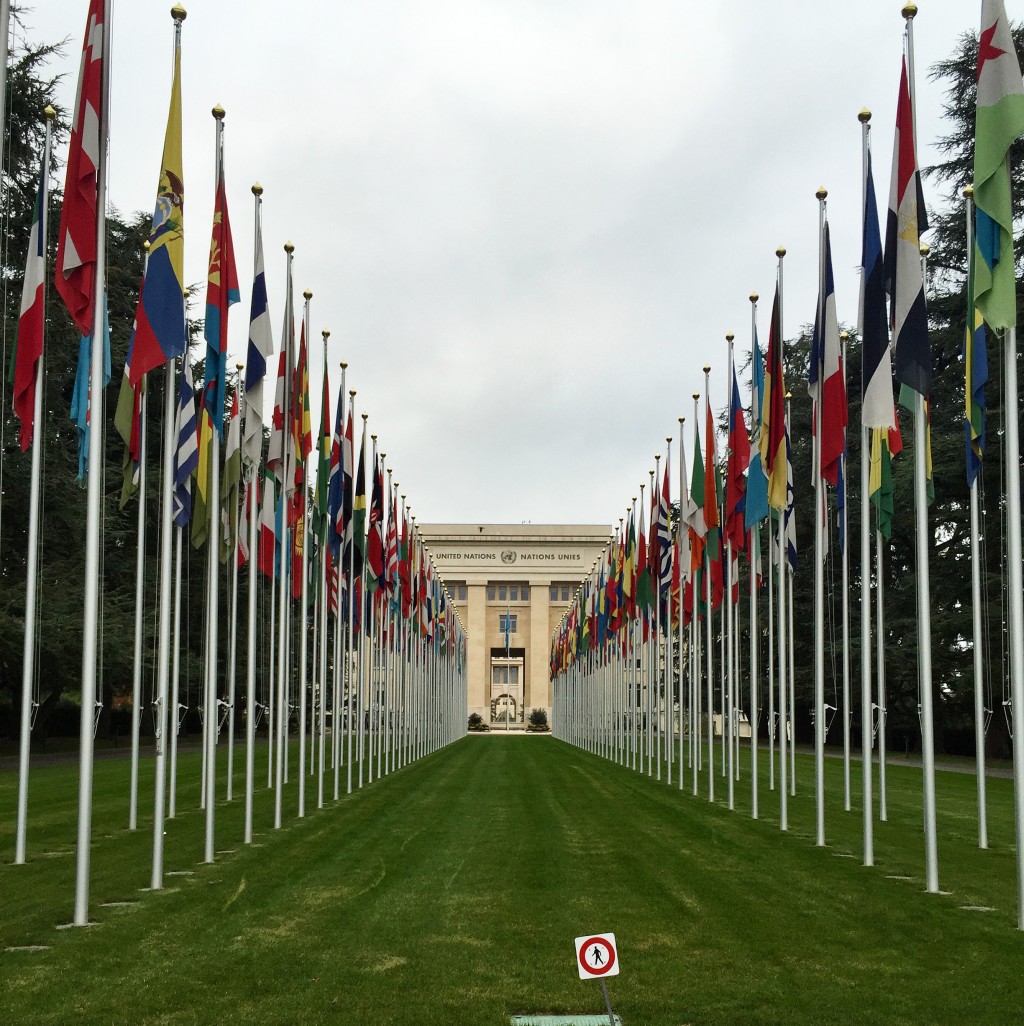 Day 4
At the recommendation of a friend, we built in a quick jaunt to Montreux to tour the Chateau de Chillon. This castle was built in the 13th Centruy and it's hard to believe, but it's never been destroyed and has always been maintained and inhabited. Over the years, it's served as a fortress and residence, an armory, a warehouse, a prison, a hospital, and a tourist attraction. To get here, we took the train from Lausanne to Montreux and then a bus to the castle. On the way back, we took a ferry back into Montreux and got to view all sides of the castle. It was definitely one of the highlights of our trip!
The downtown, waterfront area of Montreux was quite fun as well. The boardwalk was full of restaurants, activities, and various art installations, including a statue of Queen's Freddie Mercury. We also grabbed ice cream – the double cream Gruyere and meringue was my favorite – before making our way to Grindelwald.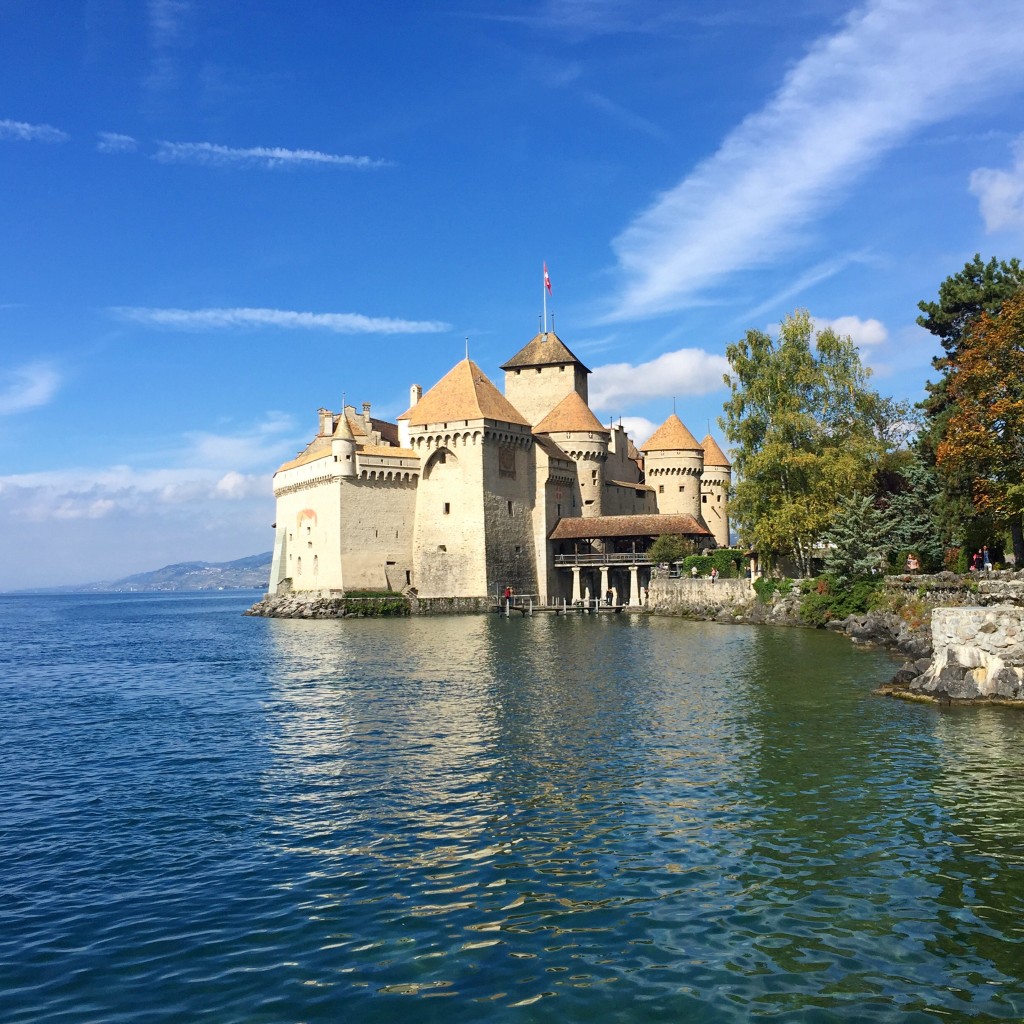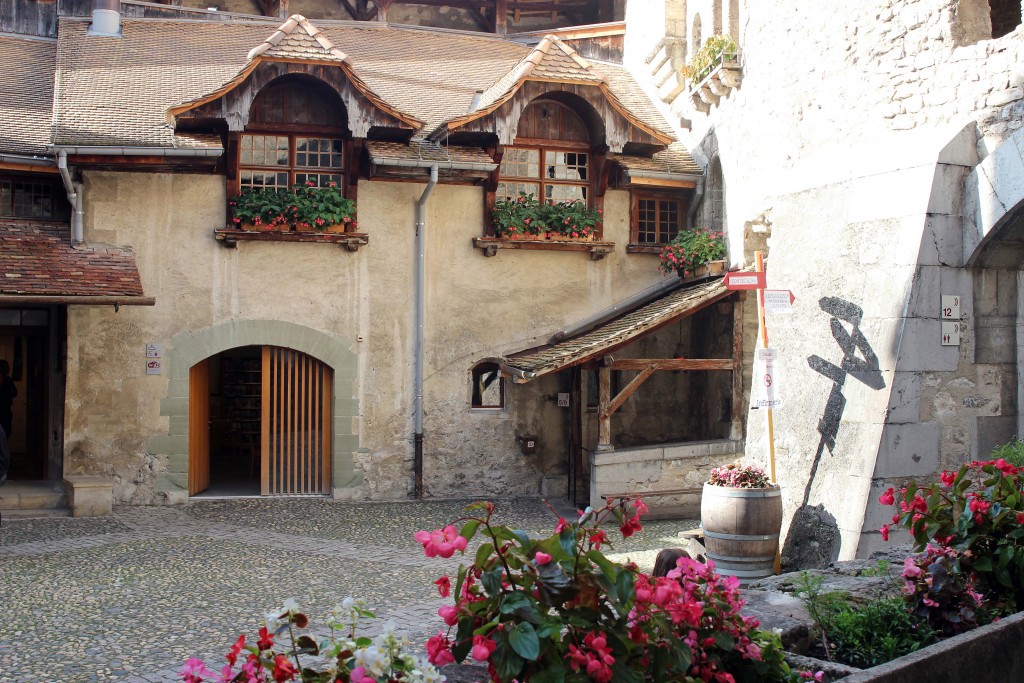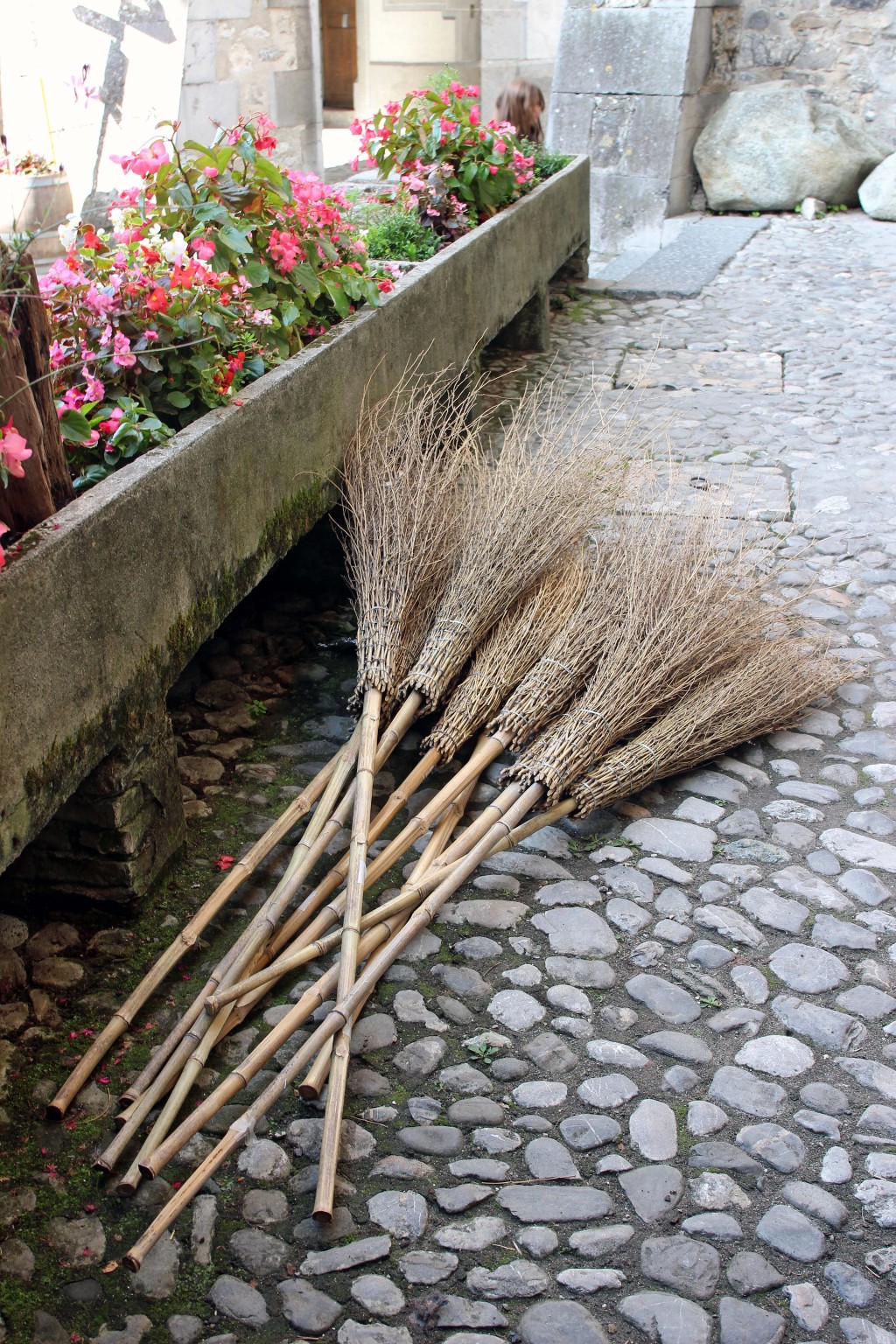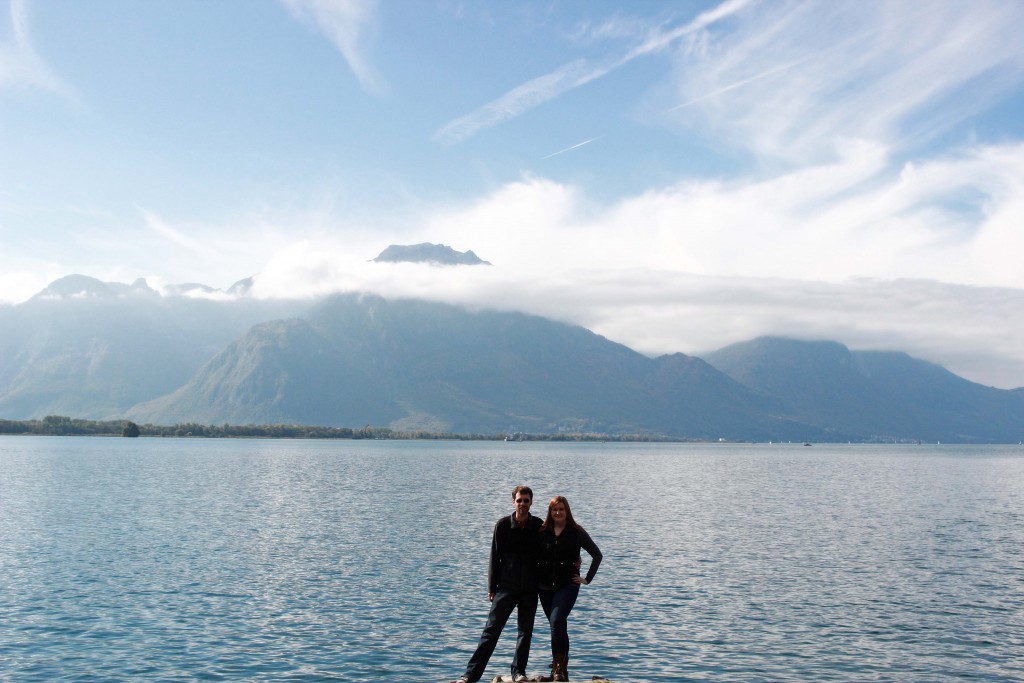 Day 5
During most of our vacation, we knew we were racing the weather, with the rain trailing not too far behind us. We expected that our first day in the Grindelwald area would be beautiful and clear, so we decided to take advantage of it and journey up to Jungfraujoch, Top of Europe, on the mountain of Jungfrau. The journey to the top via train was lengthy and punched into the side of the mountain. There were a few 5-minute stops at various cave lookouts as you crept higher. Even though I got out to look, you would probably be just fine skipping this and staying warm inside the train. The hour train ride culminates in even more breathtaking vistas of the Jungfrau region! Once at the top, it was bright, clear, and cold, with awe-striking views. We had a blast at the top and even went sledding and tubing down a run nearby; it was probably the cheapest and most fun entertainment we had all vacation.
On the way down from Jungfraujoch, we hopped off at Kleine Scheidegg and hiked to the small village of Wengen, before making our way back to Grindelwald.