Farewell to Summer
I'm finally back to blogging after a restful and adventure-filled vacation to Switzerland! The recap is coming soon, but if you want a sneak peak of my photos, peak at my Instagram and follow the hashtag #JetSetKate!
As I was headed to Switzerland and cooler temperatures (and even a bit of snow!), it seems as if the same summer to fall transition was completed in the Pacific Northwest. I'm a bit sad of course. We had such a beautiful summer, but I am excited to break out all things fall – leather, scarves, and boots! Since returning, it's clear that fall is upon us with crisp weather, shorter days, and lovely fall colors everywhere. However, in a final farewell to summer, I'm celebrating with one of my favorite outfits!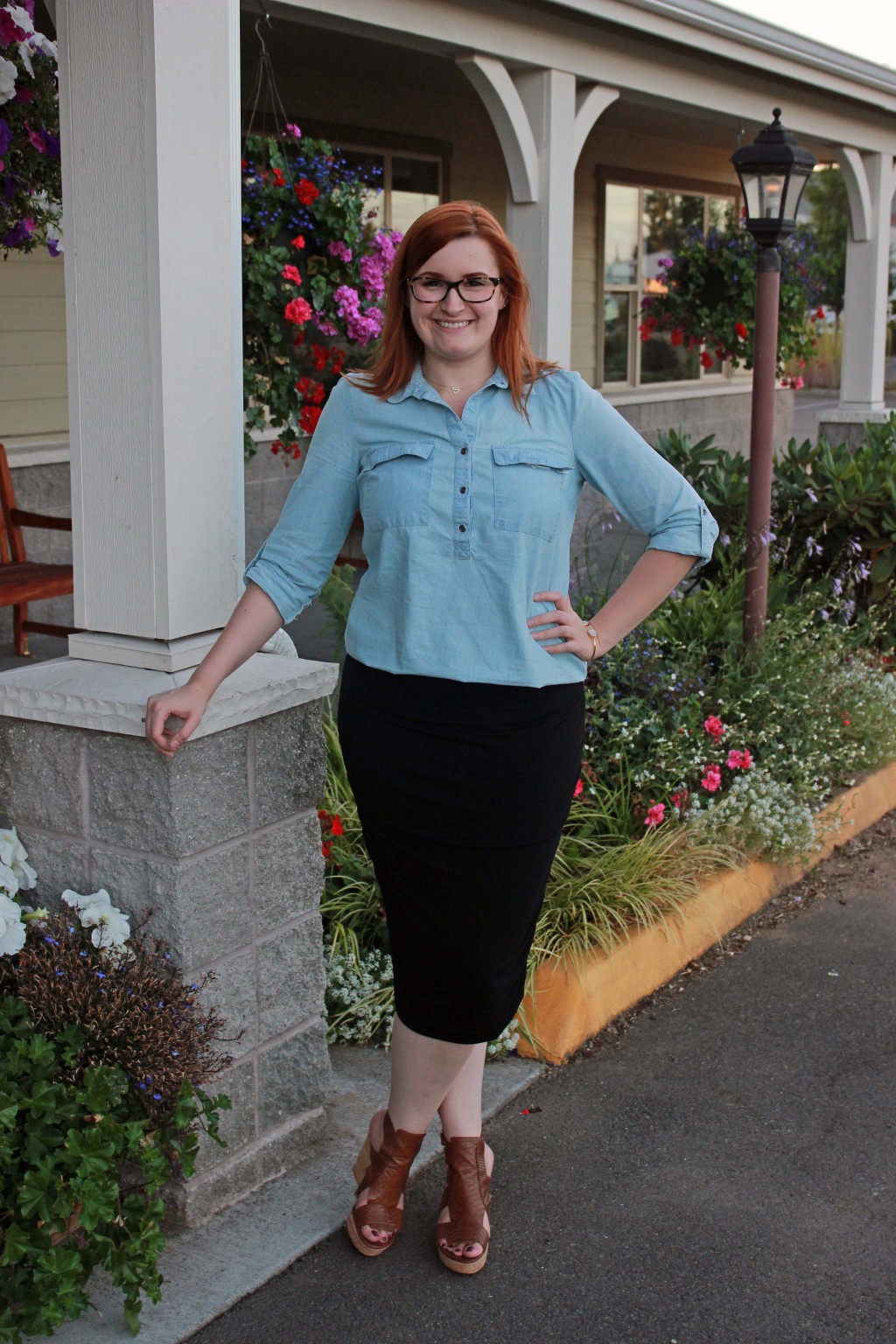 For some reason this summer, this outfit, or a variation of it, was my go-to. Working in an office where I'm seated for long hours most of the day, I live for something simple and comfortable, yet still professional. The basic classic black skirt with a chambray top, gold jewelry, and cognac wedges, fit the bill perfectly.
Have I mentioned that I don't shop for jewelry anymore? I never thought I would utter those words, but ever since I signed up with Rocksbox, I've had no need to shop for jewelry! It's so convenient to receive curated collections specifically for my style in the mail. Plus, I get the added benefit of trying the pieces on with my own outfits and can even wear them before deciding to purchase. And if I don't like something, I can just send it back! You should definitely try it.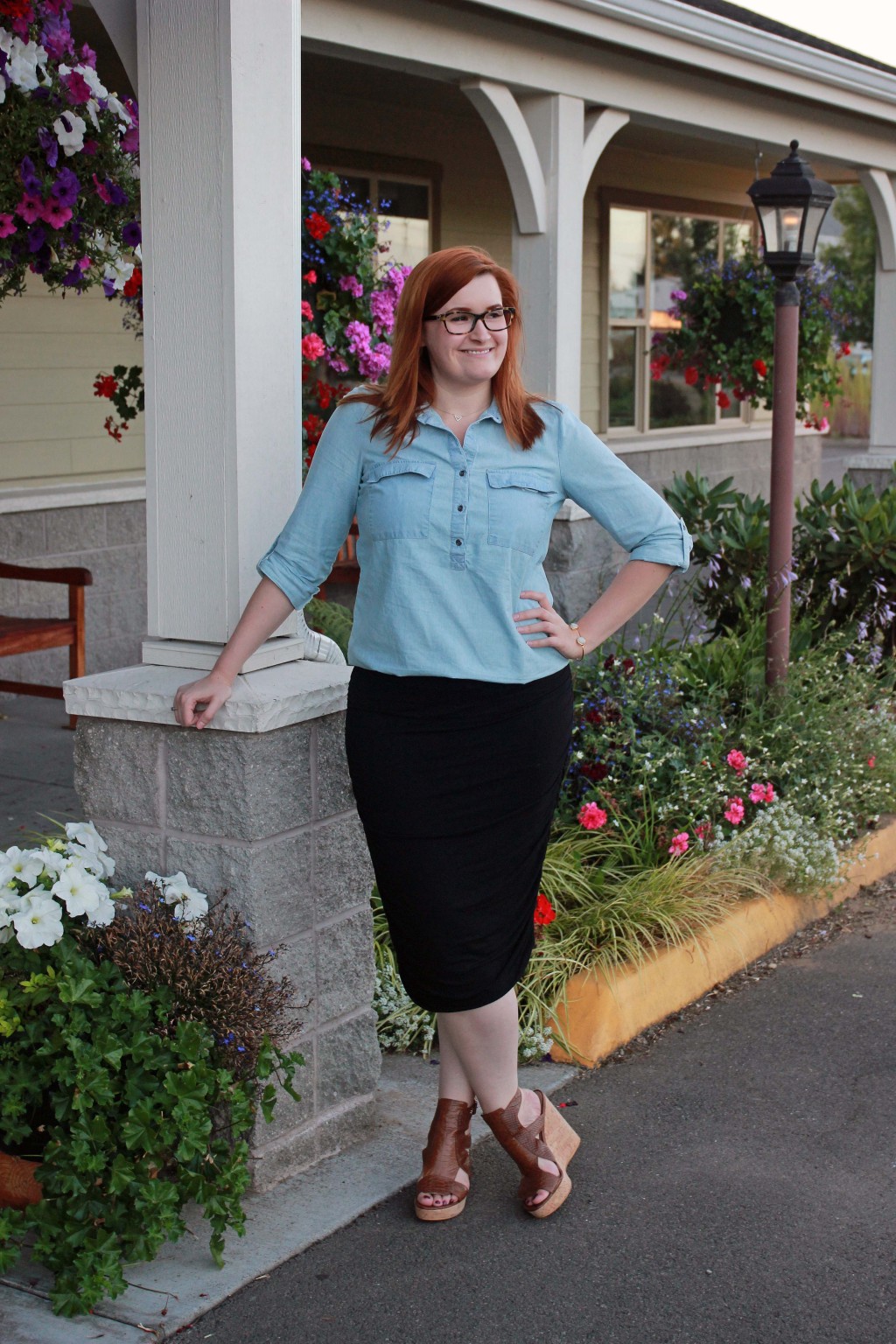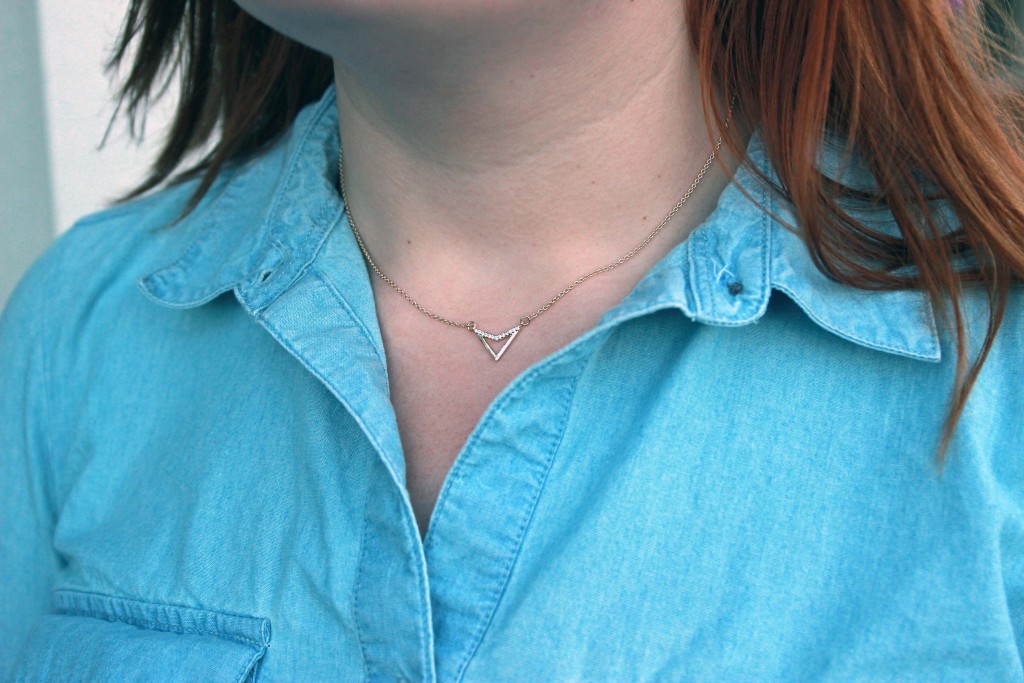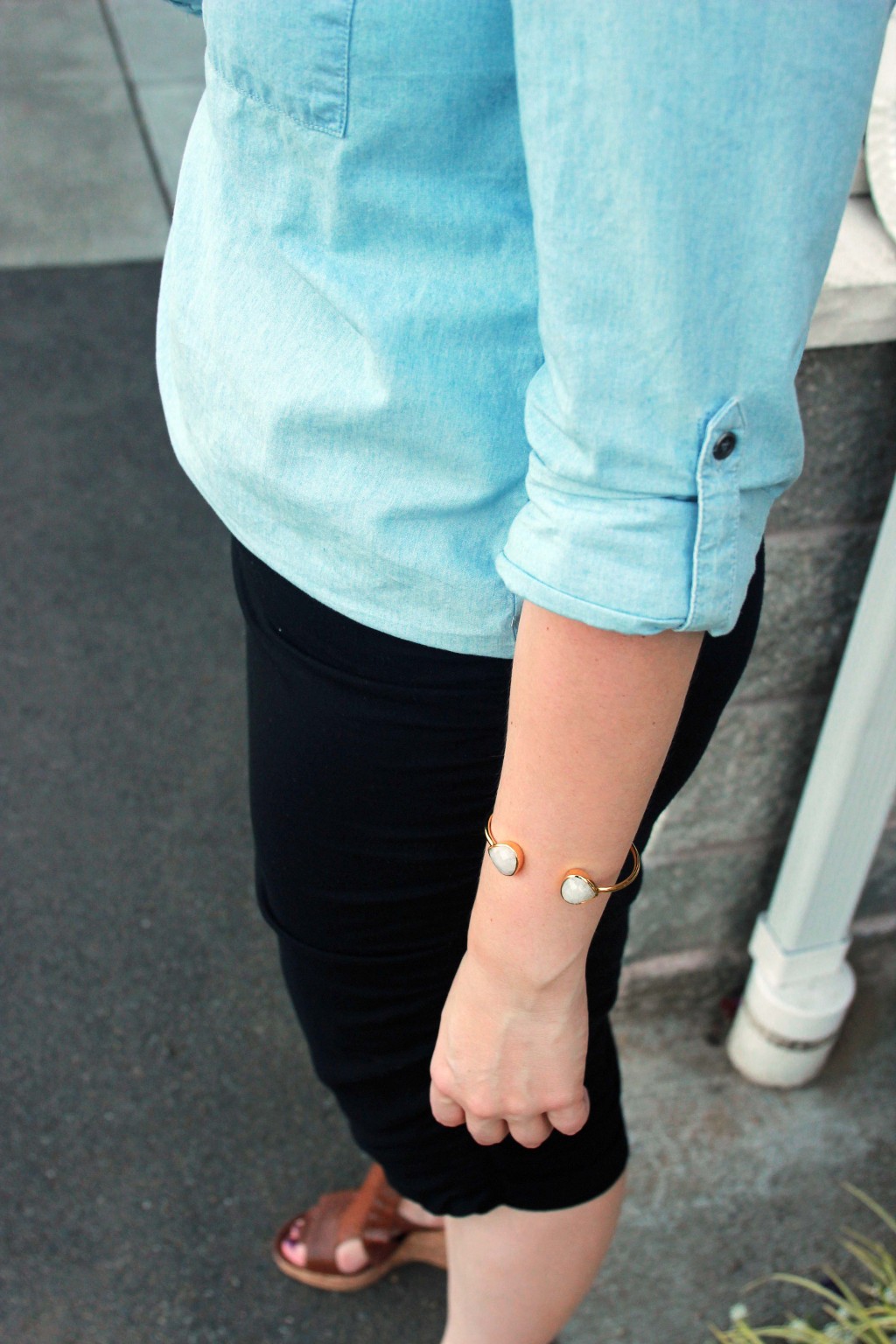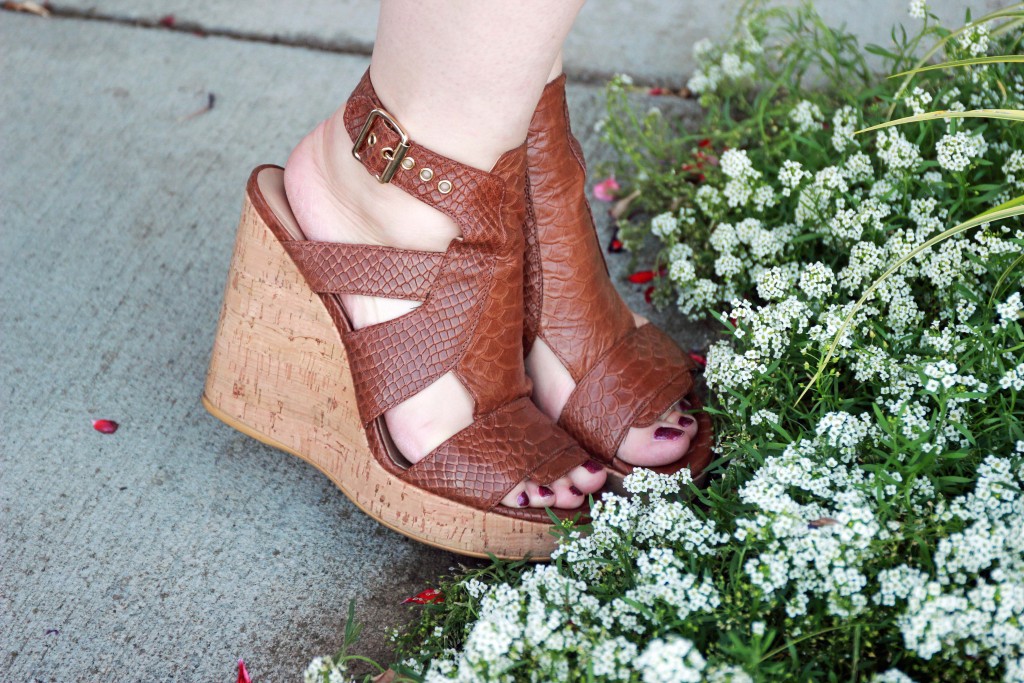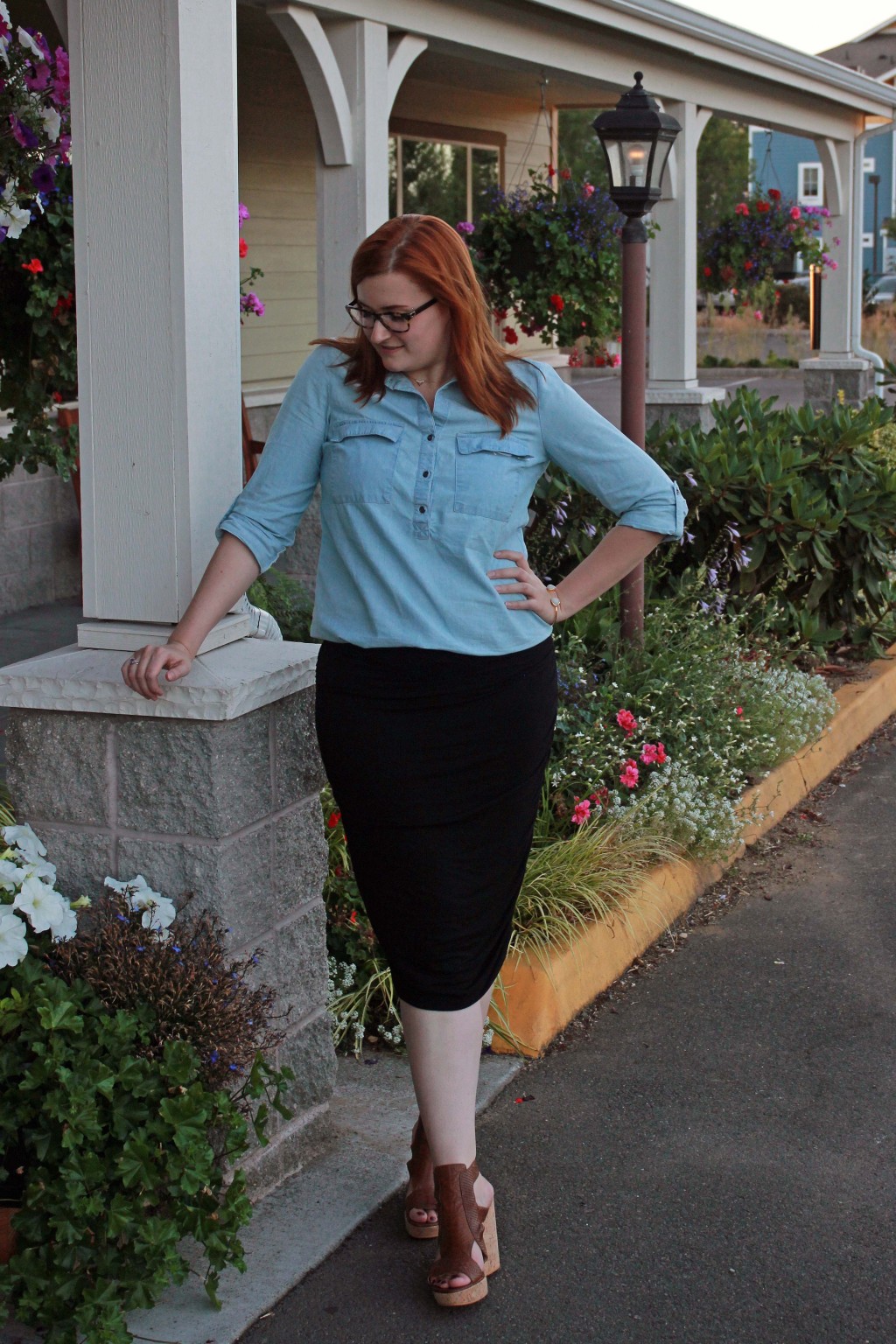 Top (similar) via Goodwill // Skirt // Bracelet c/o Rocksbox // Necklace (similar) c/o Rocksbox // Shoes (similar)
Use code 'allthingskatexoxo' to get your first month of Rocksbox free!